The New Year holiday is over in China and everyone is getting back to work, including regulators who immediately announced a government takeover of Anbang and the prosecution of former chairman Wu Xiaohui.
Situational awareness: Beijing is poised to announce a major meeting, possibly a Third Plenum that would likely start next week.
Remember, if you want to read me more than once a week please check out my daily Sinocism China Newsletter and follow me on Twitter @niubi. Thanks for reading.
https://www.axios.com/newsletters/axios-china-c3bbeb0c-761e-4582-935a-85cf62e247c3.html?chunk=0#story0
1. Key Beijing meetings coming up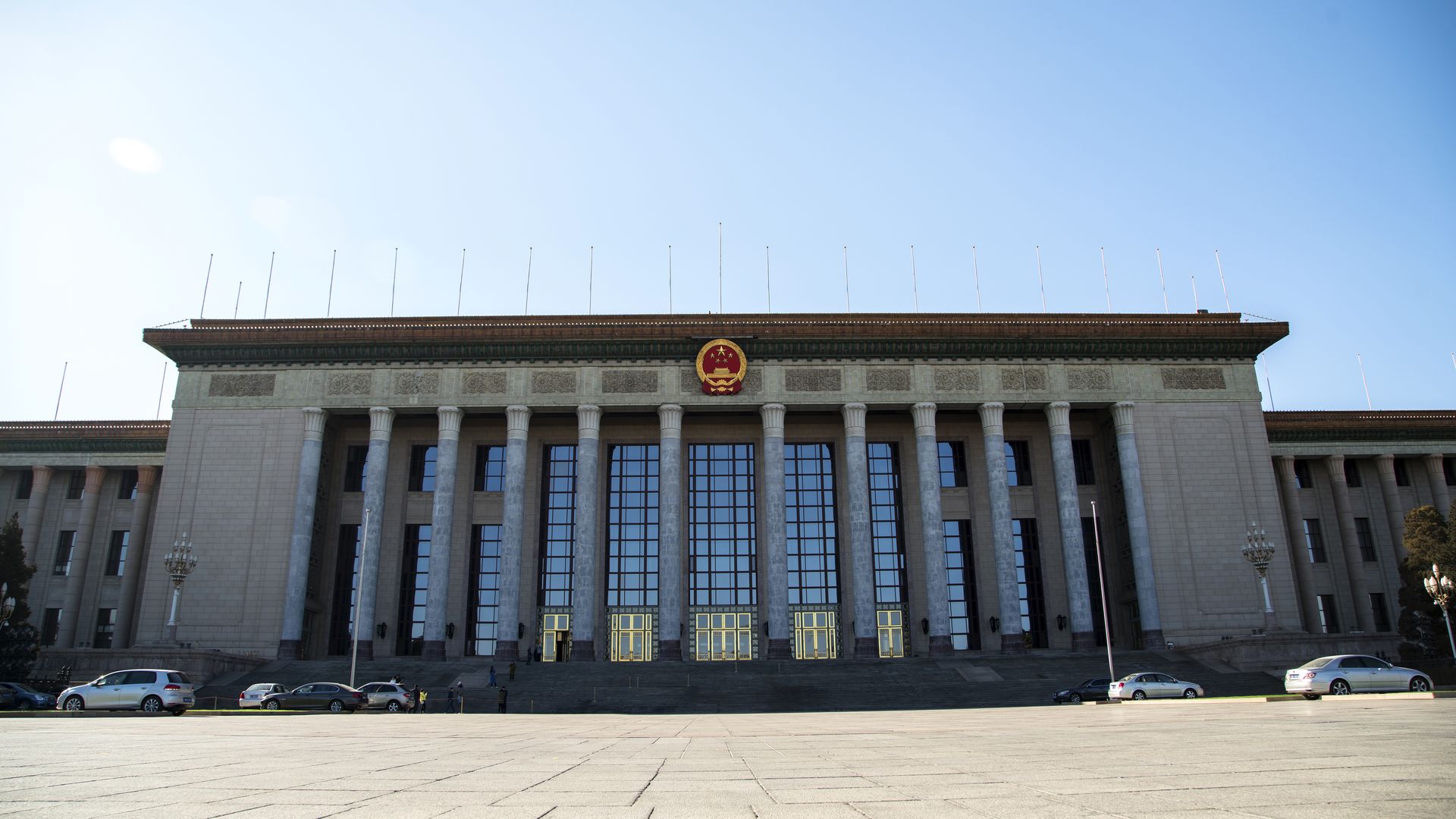 Just ahead of the annual "Two Meetings" in early March, the Communist Party's Central Committee (CPCC) may hold the Third Plenum — a move that would be unexpectedly earlier than normal in the year and could highlight Chinese President Xi Jinping's resolve to implement reforms.
Background: Every March, Beijing holds the "Two Meetings" of the Chinese People's Political Consultative Conference and the National People's Congress. This year they open on March 3 and March 5, respectively.
But the most important meeting, which will happen before "Two Meetings," will be what Bloomberg reports is the Third Plenum, though so far there's been no official announcement. According to Bloomberg:
"The party's top 400 officials were expected to gather in Beijing ahead of annual legislative meetings next month, according to four people with knowledge of the matter. The session would approve personnel appointments and government restructuring decisions to be publicly ratified by the legislature."
The key decisions are rumored to be related to possible restructuring of the financial regulatory system as well as the replacement for Zhou Xiaochuan as head of the People's Bank of China. Reuters reports Xi confidant and possible future Vice Premier Liu He has emerged as a front runner to also head China's central bank.
My thought bubble: If this meeting is the Third Plenum then it's quite striking that there have been three of these plenums since the 19th Party Congress in October.
Usually a Third Plenum is held much later in the year, and one would expect the key personnel and bureaucratic restructuring decisions to have been made at the prior Second Plenum.
Assuming Xi gets his way on these personnel and restructuring issues, and I believe he will, then there are really no excuses left for why economic reform has stalled.
If Liu does get all these big new titles, people may wonder what exactly Premier Li Keqiang will be doing. It is starting to look like Xi is planning to use Liu to marginalize Li — in a similar manner as former Chinese paramount leader Deng Xiaoping marginalized Premier Li Peng with Zhu Rongji in the early 1990s.
https://www.axios.com/newsletters/axios-china-c3bbeb0c-761e-4582-935a-85cf62e247c3.html?chunk=1#story1
2. Senior PRC emissary may come to D.C. next week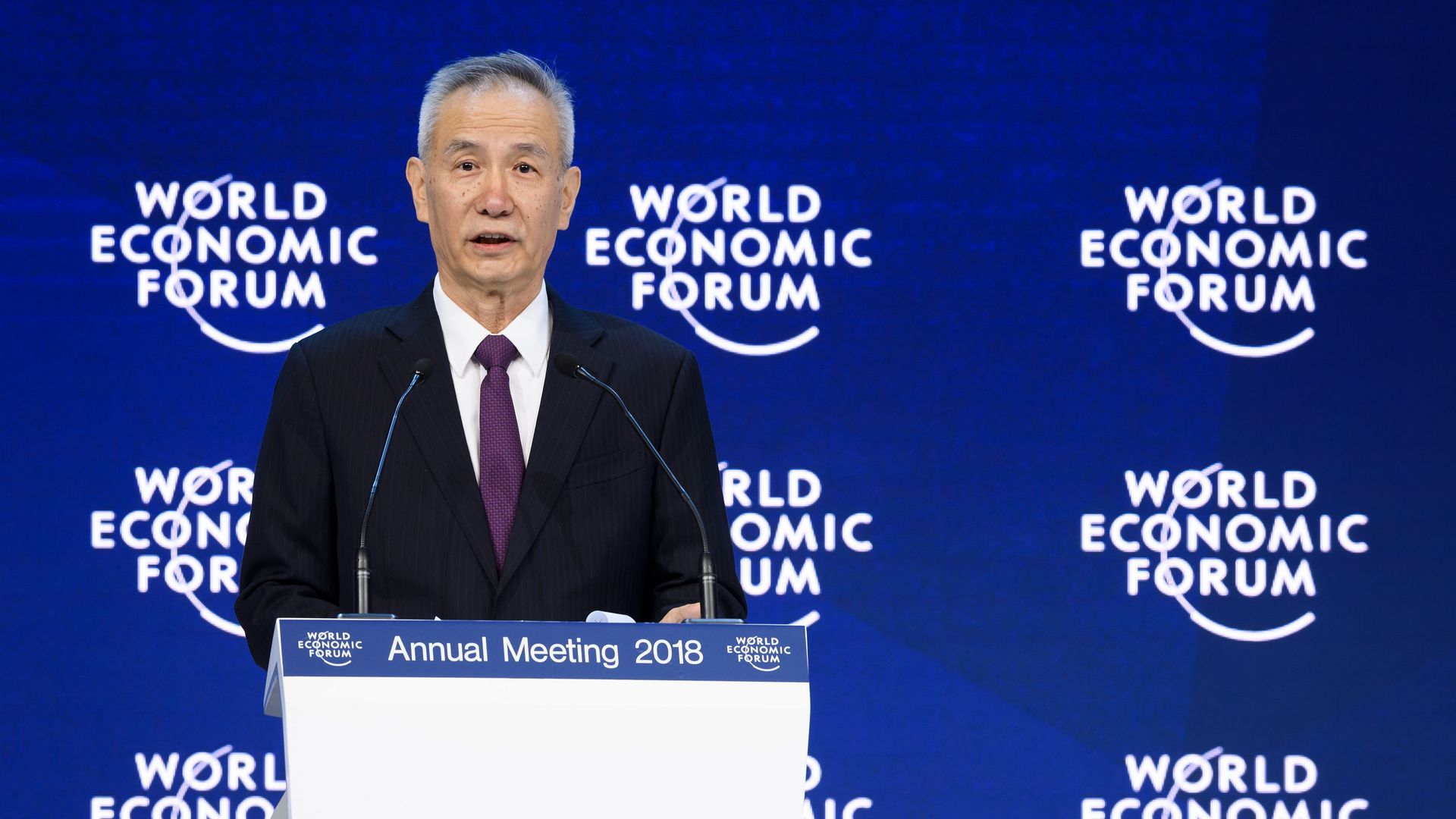 Speaking of Liu, he is expected to come to D.C. soon at the request of China — he will attend the reported Third Plenum so it should be after the event, my sources tell me. His trip will follow the early February visit of Politburo member and top diplomat Yang Jiechi — whose visit was not seen as successful by either side.
Why it matters: Beijing will now have sent two Politburo-level emissaries in the last couple months to try to re-engage with the U.S., and to get a clear message on exactly what the Trump Administration wants.
More details: Liu, who is also a Politburo member, is perhaps the most influential economic policymaker in Beijing and is expected to become a Vice Premier at the National People's Congress in a couple of weeks. As mentioned above, he also is on Xi's short list to be the next governor of the People's Bank of China.
Go deeper: The South China Morning Post looks at the likely policy portfolio for Liu.
https://www.axios.com/newsletters/axios-china-c3bbeb0c-761e-4582-935a-85cf62e247c3.html?chunk=2#story2
3. Chinese regulator takes over Anbang and charges chairman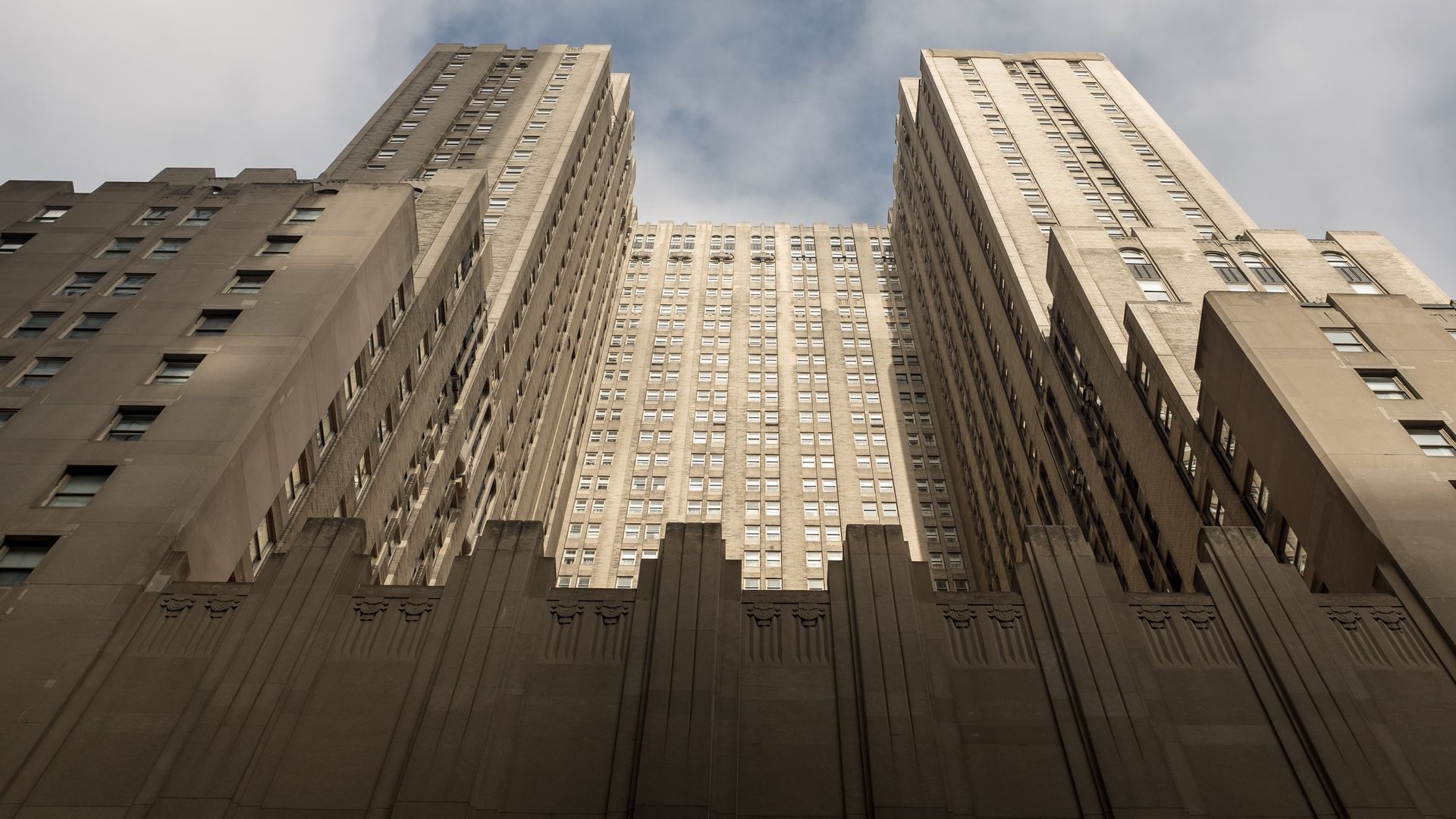 Anbang Insurance Group and its former chairman Wu Xiaohui, well known in the West for prodigious dealmaking including buying the Waldorf Astoria in Manhattan, are now officially wards of the Chinese state.
Buzz: On Friday, the government announced that the insurance regulator had taken over Anbang and that Wu, who was believed to be taken into custody last year though there was never an official announcement, has been charged with fundraising fraud and embezzlement.
According to the official Xinhua report:
China Insurance Regulatory Commission (CIRC) takes over Anbang for a year starting the same day "in light of the company's former chief being prosecuted for economic crimes."
CIRC says it will maintain normal operations and protect consumer rights.
"Illegal business practices by Anbang Insurance Group may seriously threaten the solvency of the company," per CIRC statement.
Responsible for the company is a new group that includes reps from CIRC, People's Bank of China, China Banking Regulatory Commission, China Securities Regulatory Commission and the State Administration of Foreign Exchange.
Why it matters: Anbang and Wu have been in trouble for a while and so this outcome is not surprising. It is a sign of how serious Beijing sees the threats from "grey rhinos," large firms that could pose systemic financial risks, and its resolve in tackling some of the bad actors in the financial services sector.
Other "grey rhinos" like HNA and Wanda may not end up as wards of the state, but there is no question their leadership looks very nervously at Anbang's fate.
Separately: Wu met with Jared Kushner in New York during the presidential transition last year to discuss a possible investment in the Kushner Companies' 666 Fifth Avenue project. And CNN reported earlier this week that special counsel Robert Mueller is probing Kushner's foreign financing efforts.
https://www.axios.com/newsletters/axios-china-c3bbeb0c-761e-4582-935a-85cf62e247c3.html?chunk=3#story3
4. Australian Prime Minister to visit D.C. with China on the agenda
Prime Minister Malcolm Turnbull is in Washington D.C. now and has said addressing the China challenge will be one of the areas of discussion. Australia, along with the U.S., Japan and India, is a member of "The Quad" that looks to counter the PRC's expanding efforts in the Indo-Pacific.
What's happening now: The Australian Financial Review reported earlier this week that The Quad is deliberating on a regional infrastructure initiative to compete with China's Belt and Road Initiative. Turnbull plans to discuss this idea with President Trump during his visit.
The big picture: Turnbull also is expected to bring up PRC influence operations. Australia has taken the lead among Western nations in exposing and combatting these so-called influence operations and has shared its findings with the U.S. government. The U.S., in turn, has significantly increased its focus on efforts by the Chinese government to expand its influence in the U.S. over the last several months.
Why it matters: The Trump administration cannot succeed in its new approach to China without building an alliance of Western nations to counter the PRC, and Australia is key to that.
Go deeper: In an interview with Sky News, Turnbull says China does not present a "threat" to Australia. But a controversial new book by Clive Hamilton claims Chinese agents are undermining Australia's sovereignty.
https://www.axios.com/newsletters/axios-china-c3bbeb0c-761e-4582-935a-85cf62e247c3.html?chunk=4#story4
5. Turning tides: Chinese cash flows into Latin America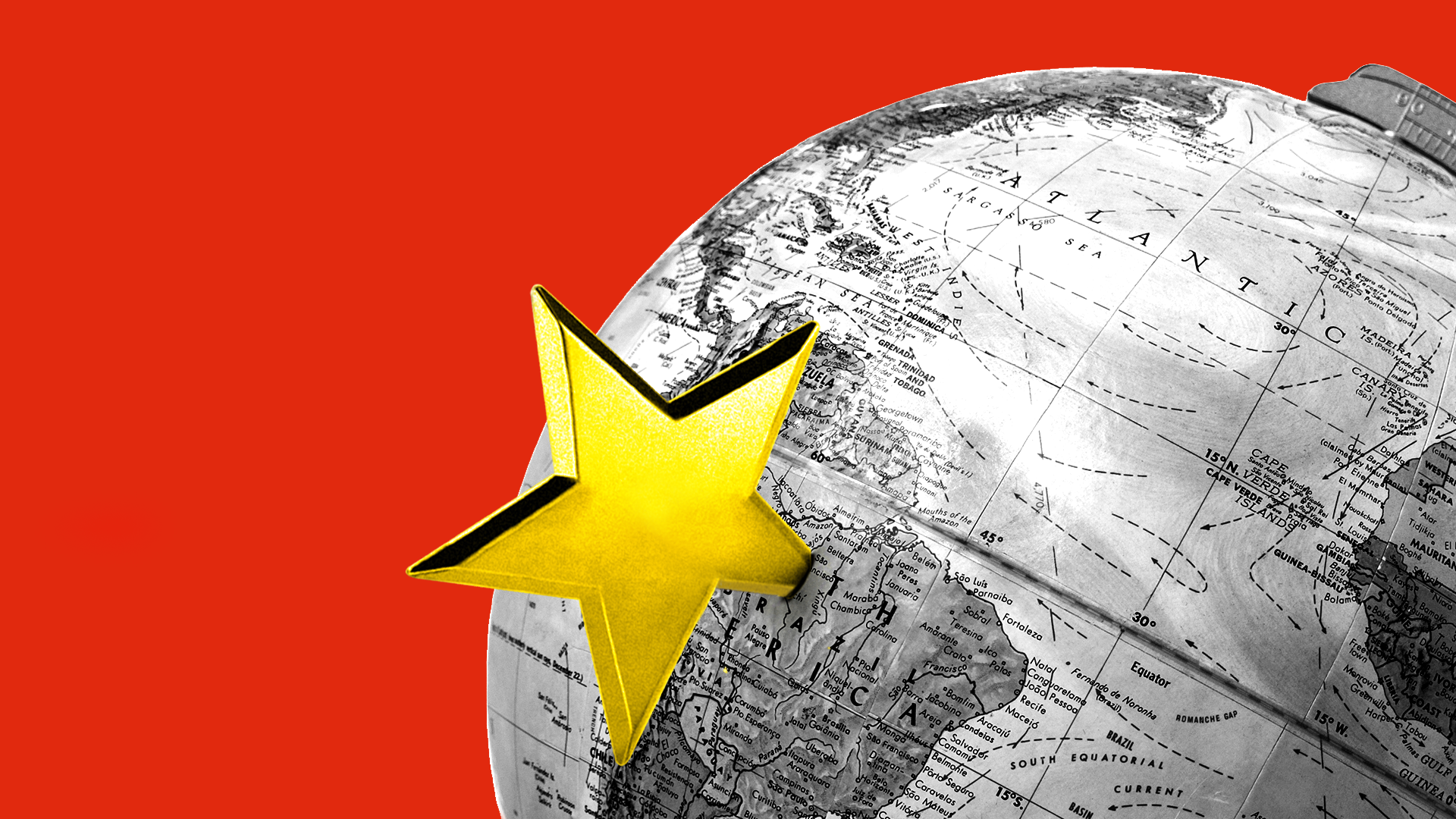 Axios' Erica Pandey writes: In January 2015, Xi made a lofty declaration: China would trade $500 billion in goods with Latin America over the next five years, and provide $250 billion in direct investment. Not long ago those targets would have seemed ludicrous, but based on the current trends they're not out of the question.
The big picture: The Monroe Doctrine is running up against the Xi Reality in Latin America as China has now surpassed the U.S. as the leading trading partner of several South American countries, including Brazil, and stepped up investments in the region dramatically at a time when U.S. engagement is on the wane.
By the numbers:
Investments: While China is growing its economic presence in the region, other countries are investing less. Foreign Direct Investment in Latin America and the Caribbean dropped overall for 5 consecutive years from 2011 to 2016, according to the UN, making China an even more important partner.
Loans: The China Development Bank loaned $114 billion to Latin American and Caribbean countries between 2005 and 2016 (the total reaches $141 billion if you add China Exim Bank), surpassing lending from the World Bank and the Inter-American Development Bank, according to the Inter-American Dialogue's China-Latin America Finance Database. That's important because U.S. loans flow out of those banks.
Trade: 2 decades ago, the U.S. was the primary source of imported goods in virtually all of Latin America. That's changing, fast. Check out our map for the current breakdown.
More: Read Erica's full story here.
https://www.axios.com/newsletters/axios-china-c3bbeb0c-761e-4582-935a-85cf62e247c3.html?chunk=5#story5
6. Chinese New Year spending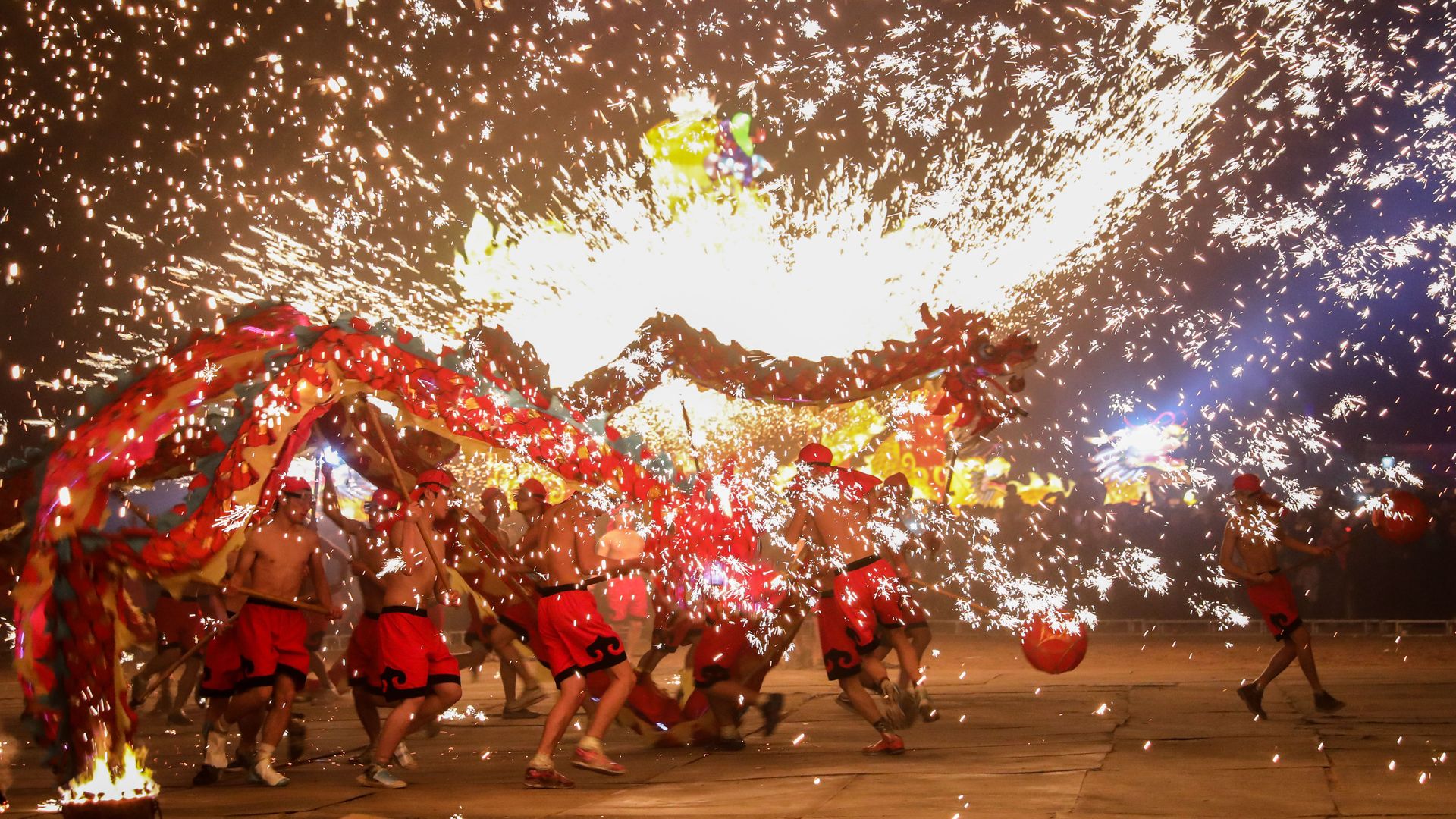 Initial data from the Chinese Spring Festival is out and they are impressive, although yearly growth has slowed.
PRC citizens during the holiday, according to official statistics:
took 386 million domestic trips, an annual increase of 12.1%.
spent 475 billion yuan (about $75 billion) on travel, up 12.6% from 2017.
spent 926 billion yuan ( about $146 billion) at retail and catering business, up 10.2%.
spent 5.7 billion yuan (about $900 million) watching movies, up 67%, though Hollywood did not see much benefit as the top three movies were all domestic films.
Editor's note: This piece was corrected to reflect there were 386 million domestic trips, not 386.
https://www.axios.com/newsletters/axios-china-c3bbeb0c-761e-4582-935a-85cf62e247c3.html?chunk=6#story6
7. PRC's media needs to better serve the people
Xinhua News Agency president Cai Mingzhao recently reminded his workers of the agency's mission: to provide guidance and unite the public, to serve the country's overall interests, to instill public confidence, to describe right from wrong, and to connect China to the world.
Cai, writing in the Communist Party's Qiushi Journal to commemorate the second anniversary of Xi's visit to the headquarters, said:
"Xinhua News Agency [will] speed up its efforts in building a new type of first-class global news agency, setting up a world-leading system of news gathering, editing, and release that covers the globe."
Why it matters: Cai's article is just another reminder that the Communist Party has a very different view of news than the West does, and that the aspiration to build global media firms should be taken seriously.
Go deeper: The original Qiushi article-努力提高新闻舆论传播力引导力影响力公信力.
https://www.axios.com/newsletters/axios-china-c3bbeb0c-761e-4582-935a-85cf62e247c3.html?chunk=7#story7
8. Worthy of your time
ChinaFile Conversation — Is American Policy toward China Due for a 'Reckoning'?
Quartz — Winter Olympics: Speed skater Wu Dajing won China's first gold, but fans are still angry at South Korea
The Guardian — 'A very scary movie': how China snatched Gui Minhai on the 11.10 train to Beijing
Axios — Alipay is bringing cashlessness to the U.S.
Reuters — China's Huawei set to lead global charge to 5G networks
The New York Times — U.S. Blocks a Chinese Deal To Buy Xcerra Amid Rising Tensions Over Technology
South China Morning Post — Idle and abandoned: the hidden truth of China's economic ambitions
Ministry of National Defense — Chinese expert: freedom of navigation ≠ freedom of military operations in South China Sea
Xinhua — Jin Yong's Chinese martial arts novel published in English for first time
Recent Sinocism China Newsletters for a daily, deeper look at China.