Axios China
September 13, 2023
Welcome back to Axios China. Today I'm reporting from Ottawa, where the debate about Beijing's election meddling in Canada is gathering steam.
I'm also looking at the global rise of Chinese-made electric vehicles, the fall of the yuan, and lots more.
If you're in the D.C. area, join me tomorrow at 11am at the National Endowment for Democracy to hear me talk about my book "Beijing Rules." Register here.
Today's newsletter is 1,354 words, a 5-minute read.
1 big thing: Canada's China election interference debate is intensifying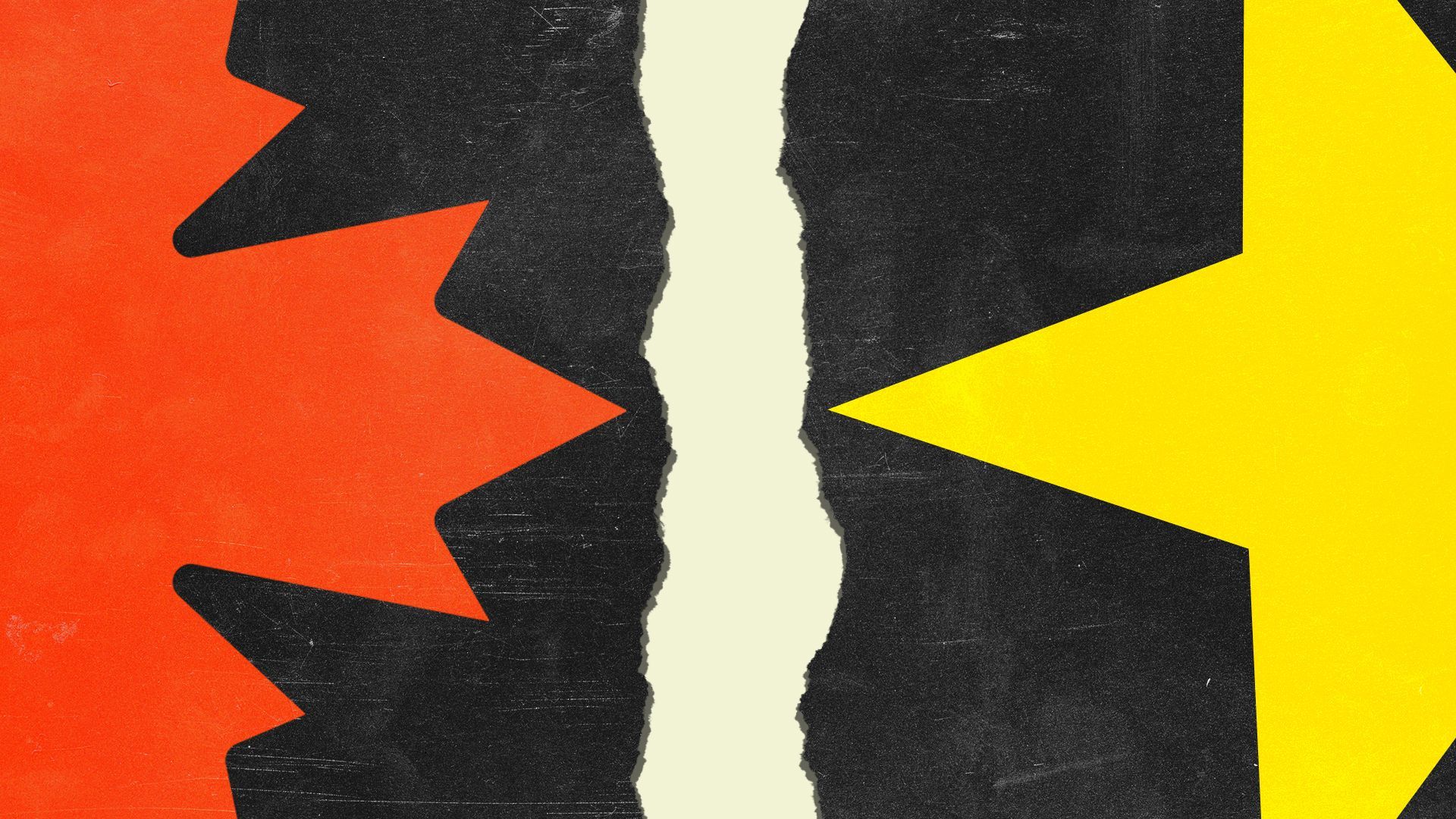 The Canadian government's recently announced public inquiry into alleged efforts by China and other foreign governments to interfere in Canadian elections is fueling an intense debate that has roiled politics here in recent months.
The big picture: The Chinese government's alleged attempts to influence the outcomes of Canada's 2019 and 2021 elections suggest Beijing is trying to peel away support for America's China policies from its closest allies.
"China is targeting Canada because it is a G7 country, there is a large Chinese diaspora, there are vulnerabilities in our electoral process and, up until recently, there were no consequences for meddling in Canadian business," Guy Saint-Jacques, who served as Canada's ambassador to China from 2012 to 2016, told Axios.
Details: Canadian news reports earlier this year, citing anonymous Canadian intelligence officials and leaked classified documents, alleged that Chinese intelligence officials had funneled donations to its preferred candidates — all members of Canada's Liberal Party, led by Prime Minister Justin Trudeau.
The Chinese government also allegedly spread online disinformation targeting Conservative Party candidates critical of China.
There are also allegations that Beijing has harassed and threatened Chinese communities in Canada, eroding their ability to participate freely in Canadian politics.
Michael Chong, a Conservative lawmaker in Canada's Parliament who has been critical of China's human rights record, told U.S. lawmakers this week about China's efforts to collect information about him and harass his family in Hong Kong.
Beijing has denied the allegations, calling them "slander and defamation."
What's happening: There is an intense debate about what the government should do to protect Canada's democratic processes from external interference, while also addressing concerns that a heavy-handed response might unfairly target Chinese Canadians.
Some analysts have criticized the Canadian government for failing to act earlier or to share intelligence with lawmakers.
Without the intelligence leaks to the press earlier this year, "we would still be oblivious to what had happened in our last two elections," Margaret McCuaig-Johnston, a board member at China Strategic Risks Institute and a former senior Canadian government official, told Axios.
Once the public inquiry is completed, "the big question will be how the government, and more precisely the Liberal Party, has been handling the information that its security services were providing," Saint-Jacques said. "Why were no forceful measures taken?"
Trudeau has said he takes concerns about foreign interference "extraordinarily seriously."
The Canadian Embassy in D.C. did not immediately respond to a request for comment.
State of play: Trudeau called last week for democratic countries to work together to expand trade ties across Asia so that Beijing cannot "play us off each other" in a scramble for access to the Chinese market.
The U.S. is Canada's largest trading partner, importing 77% of Canada's total exports in 2022. China is a distant second, importing less than 4% of Canadian exports last year.
What to watch: The Canadian government is expected to create a foreign agent registry by the end of the year.
Government officials have looked to the U.S. and Australia as models. Both countries require people lobbying on behalf of a foreign government or entity to file public disclosures.
"Electoral interference has to be resolved before the next election," McCuaig-Johnston said. "We can't go into the next election with things hanging over us."
Go deeper: How unheeded warnings about China are now hurting Chinese Canadians
2. China poised to surpass Japan as world's largest car exporter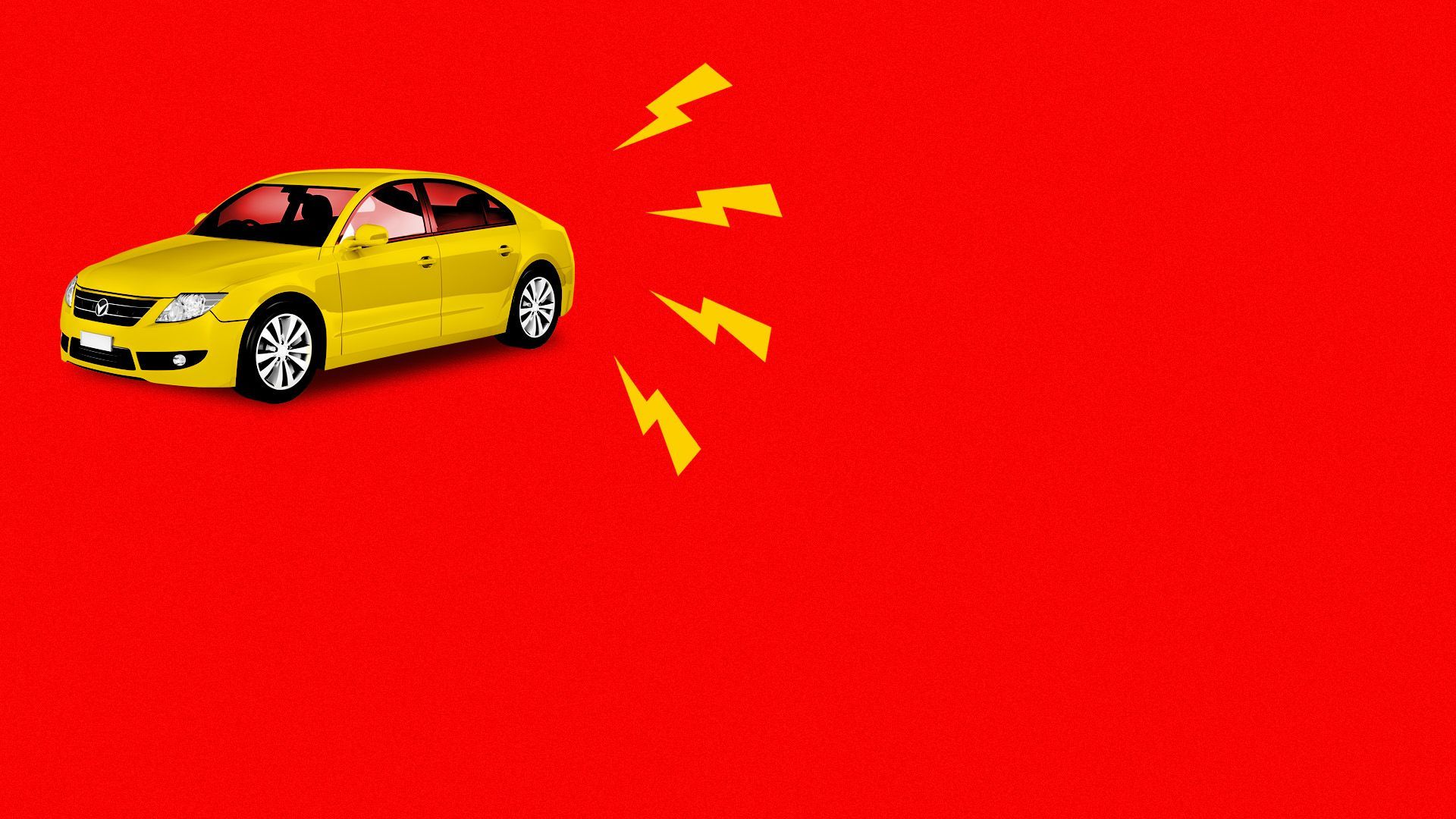 Trade data indicates China will become the world's largest car-exporting nation this year, surpassing Japan.
Why it matters: "The watershed moment will mark the end of decades of dominance by European, American, Japanese and South Korean groups," the Financial Times reports.
What's happening: China's dominance in electric vehicle manufacturing is leading the trend.
China is already the world's largest EV market, home to 60% of global EV sales, as years of preferential government policies including subsidies have bolstered the industry.
But domestic overcapacity is pushing Chinese EV manufacturers to seek markets elsewhere.
Meanwhile, Toyota's transition from hybrid vehicles to all-electric vehicles has stalled, blunting its competitive edge.
💭 Thought bubble via Axios transportation reporter Joann Muller: China's now homegrown brands are churning out popular, well-built, affordable cars.
The problem is they've become so successful in China, where the competition is intense — particularly for electric cars — that they have to look for new markets overseas. And in many countries, it seems there's plenty of demand for affordable Chinese imports.
What to watch: Today, the EU launched an investigation into Chinese government subsidies to its EV industry to determine if punitive tariffs should be adopted to give European EV makers a level playing field.
3. Catch up quick
1. Apple announced the launch of its first made-in-India iPhones, as the company seeks to diversify its manufacturing beyond China, Bloomberg reports.
2. The U.K. arrested a parliamentary researcher accused of spying for China, the BBC reports.
The researcher, who says he is innocent, had access to several Conservative MPs.
3. The Chinese government released more details of its plan to create an "integrated development zone" linking Fujian province and Taiwan, including encouraging Taiwanese companies to list on Chinese stock exchanges, Channel News Asia reports.
The new details come as Taiwan is preparing for a presidential election in January in which cross-strait relations are a major issue.
4. A Chinese student was jailed for six months in Hong Kong after she planned to display a Tiananmen memorial banner, Hong Kong Free Press reports.
4. China warns traders on bets against yuan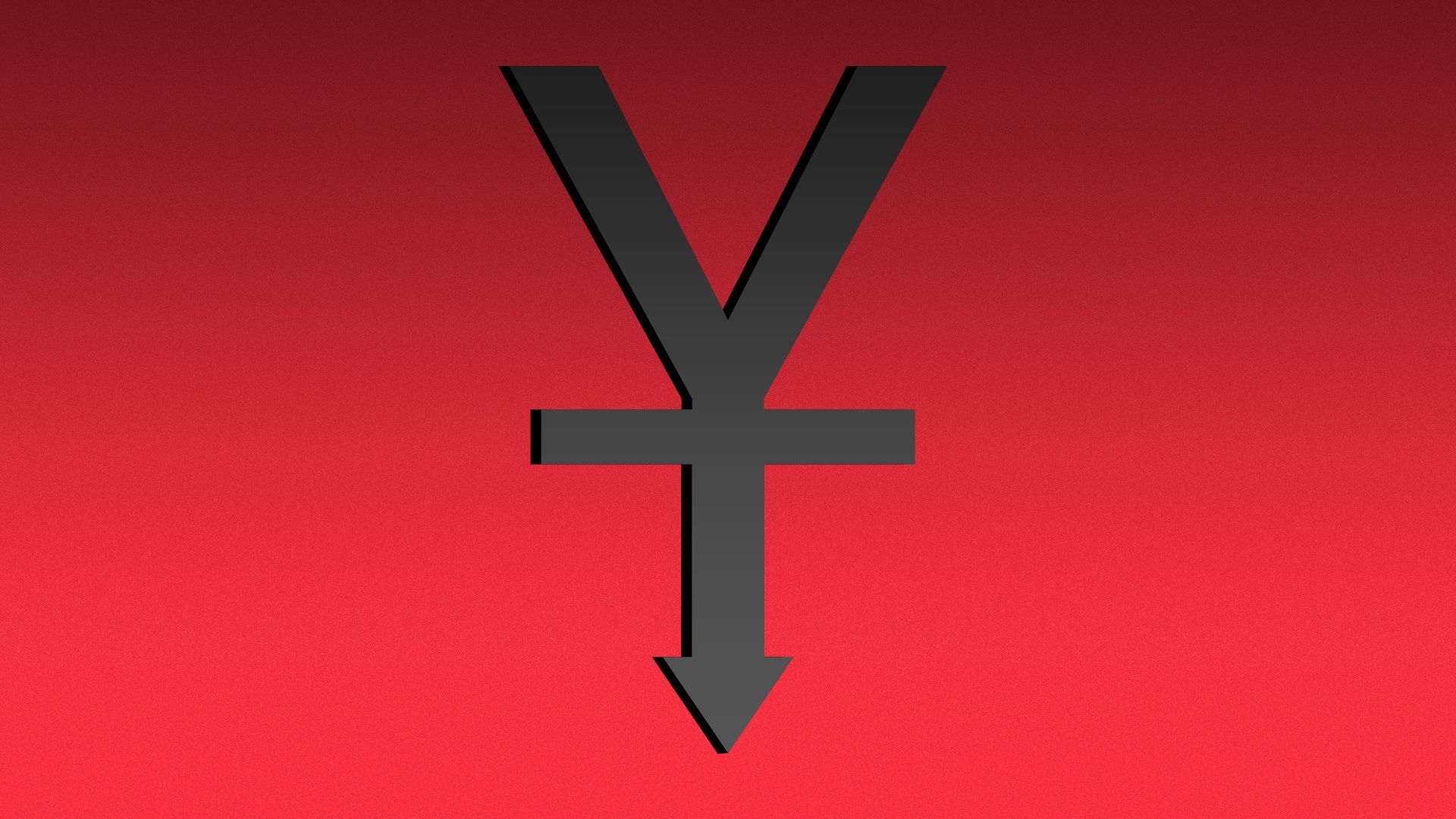 China's central bank pushed back against traders betting on a continued drop in its currency on Monday, Axios' Matt Phillips writes.
Why it matters: While the fundamentals look poor for the yuan — weak trade, slow growth, low interest rates — government officials appear keen to keep the decline from becoming an embarrassing rout.
Background: The yuan last week slipped to its lowest level against the U.S. dollar since 2007.
The currency's weakness is a symptom of growing concern about the ability of China's struggling economy to regain momentum.
Betting against the yuan, essentially borrowing and then selling it to buy higher yielding investments in other currencies, has become a popular trade this year.
The latest: The People's Bank of China fired off a stern statement aimed at global currency traders after meeting on Monday with a PBOC-sponsored group of banks at the heart of foreign exchange trading in China.
"We will not hesitate on taking actions when necessary to firmly correct the one-sided and pro-cyclical market moves, to resolutely address the actions which disturb market order, and to unswervingly avoid the overshooting risks in the exchange rate," the PBOC said in its statement.
The central bank will now scrutinize large purchases of dollars, after a meeting with Chinese commercial banks over the weekend to discuss the issue, Reuters reports.
5. What I'm reading
Gaining traction: Digital threats from East Asia increase in breadth and effectiveness (Microsoft Threat Intelligence)
"Chinese online influence campaigns have long relied on sheer volume to reach users through networks of inauthentic social media accounts."
"Since 2022, however, China-aligned social media networks have engaged directly with authentic users on social media, targeted specific candidates in content about U.S. elections, and posed as American voters."
Cop cash: China's police are the new earners for cash-strapped governments (Wall Street Journal)
"Local police and other enforcement agencies across China have been imposing larger and more frequent fines for traffic offenses and business and safety-code violations, as well as other petty misdemeanors, as a way to pad local state coffers, according to state media."
"Beijing has denounced the practice of aggressively seizing assets and assessing fines to raise revenue, describing such methods as 'profit-seeking law enforcement.' The long-running phenomenon has flared up again as China's economy suffers through a sluggish recovery from the Covid-19 pandemic and a bursting of the country's property bubble."
6. 🐊 75 crocodiles escape farm amid flooding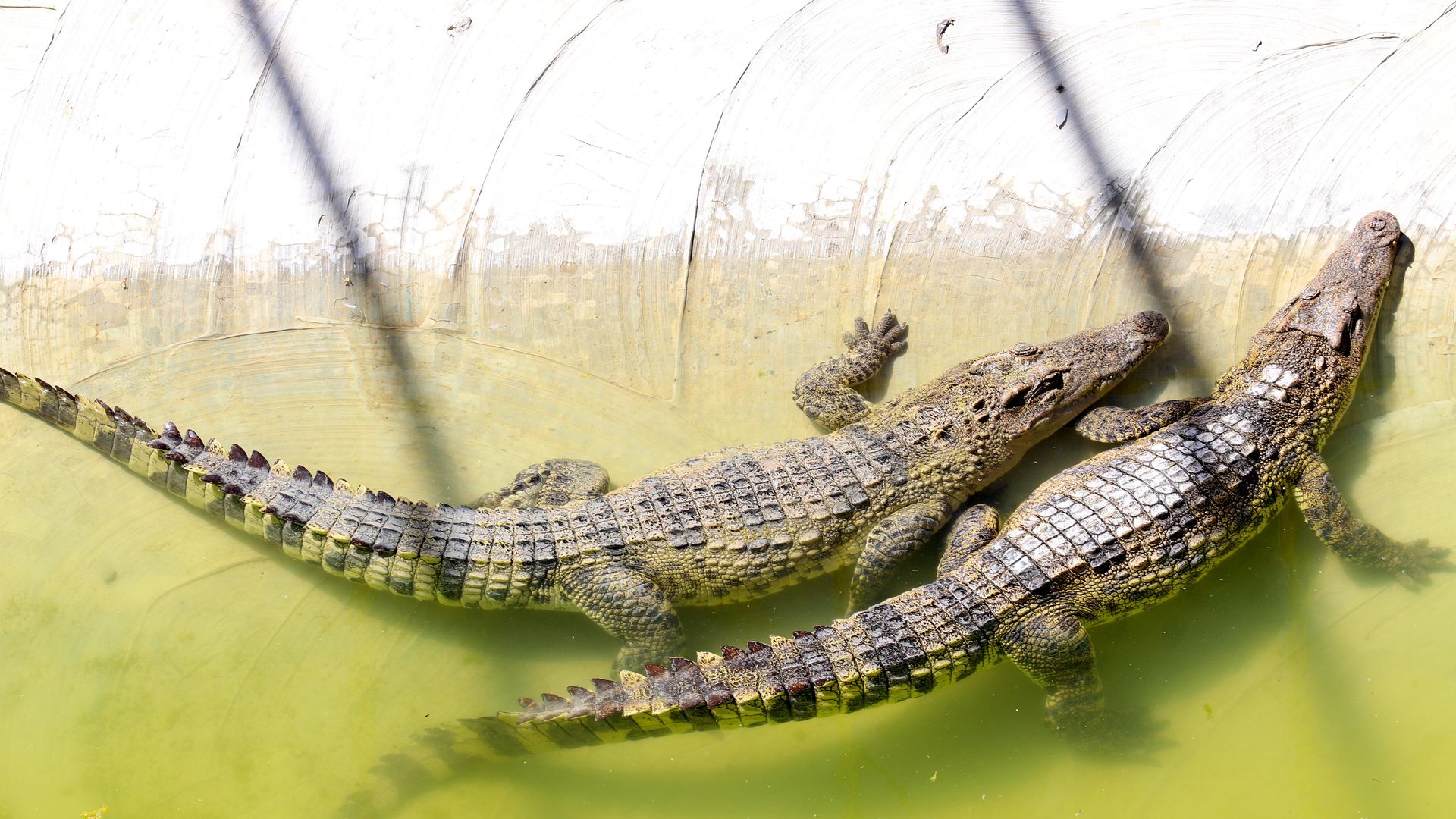 Dozens of crocodiles escaped from a breeding farm in Guangdong province amid flooding caused by Typhoon Haikui, the BBC reports.
Some have been caught or killed, but most are still at large in the area, and local authorities have told residents of nearby villages to stay indoors.
Crocodiles in China are valuable for their skin, used in making leather products for domestic sale and for export, and for their meat.
A big thank you to Alison Snyder for edits, Sheryl Miller for copy edits, Matt Phillips for contributing, and the Axios visuals team.