Hello from a very windy D.C. We slept in the basement as the winds have been so crazy here.
Liu He, Xi Jinping's top economic consigliere, is in D.C. Between the ongoing windstorm and the turmoil this week in the White House, Liu might be tempted to think of the famous Mao Zedong quote "the East wind will prevail over the West wind 东风压倒西风"…
Thanks for reading, and remember, if you want to read me more than once a week please check out my daily Sinocism China Newsletter and follow me on Twitter @niubi.
https://www.axios.com/newsletters/axios-china-85b4994b-f42d-4113-8db5-8ce68d76193b.html?chunk=0#story0
1. Down to the wire: Liu He's visit to D.C.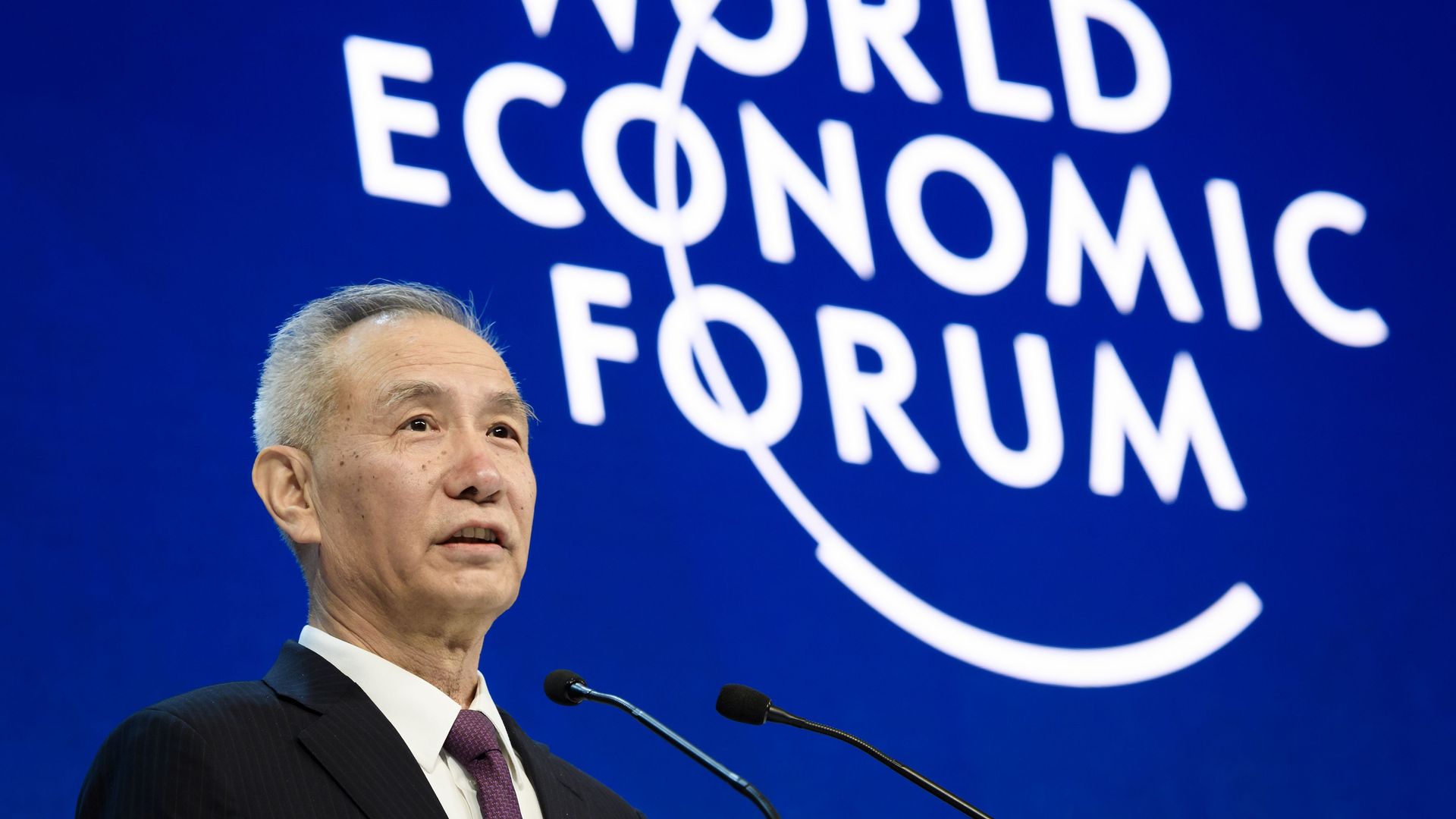 Senior Chinese emissary Liu He's visit to D.C. to restart talks on the Comprehensive Economic Dialogue has not proven fruitful so far, my sources tell me.
What I am hearing: Thursday's meetings with U.S. government officials were difficult and so far Liu has not gotten the U.S. to agree to restart the CED talks, something the Chinese are very eager to do.
Liu did not get a "drop-in" meeting with President Trump on Thursday and, as of publication, we were unable to confirm if a meeting was held today. Trump is already in Florida for the weekend.
Why it matters: No meeting with Trump would be a huge snub not only to Liu but more importantly to Chinese President Xi Jinping, since he is Xi's top economic official and his emissary. To date, Trump has very consciously pursued a strategy of maintaining a good relationship with Xi even while pushing for tougher policies against China. Snubbing Liu would be a significant break with that approach.
The details: The Wall Street Journal has more information on Liu's meetings, which included National Economic Council director Gary Cohn, Treasury Secretary Steven Mnuchin and U.S. Trade Representative Robert Lighthizer:
" According to people with knowledge of the event, Mr. Liu laid out a series of steps aimed at giving foreign firms greater access to China's markets, especially in financial sectors such as insurance."
"The administration officials countered with a far-reaching proposal, the people said, for China to eliminate subsidies for state firms and take other measures to reduce the U.S.'s trade deficit and level the playing field for American companies."
"Mr. Liu is expected to meet with the same group again on Friday, with a goal of finding common ground. He may also get time with Mr. Trump, the people say."
https://www.axios.com/newsletters/axios-china-85b4994b-f42d-4113-8db5-8ce68d76193b.html?chunk=1#story1
2. How the West got China wrong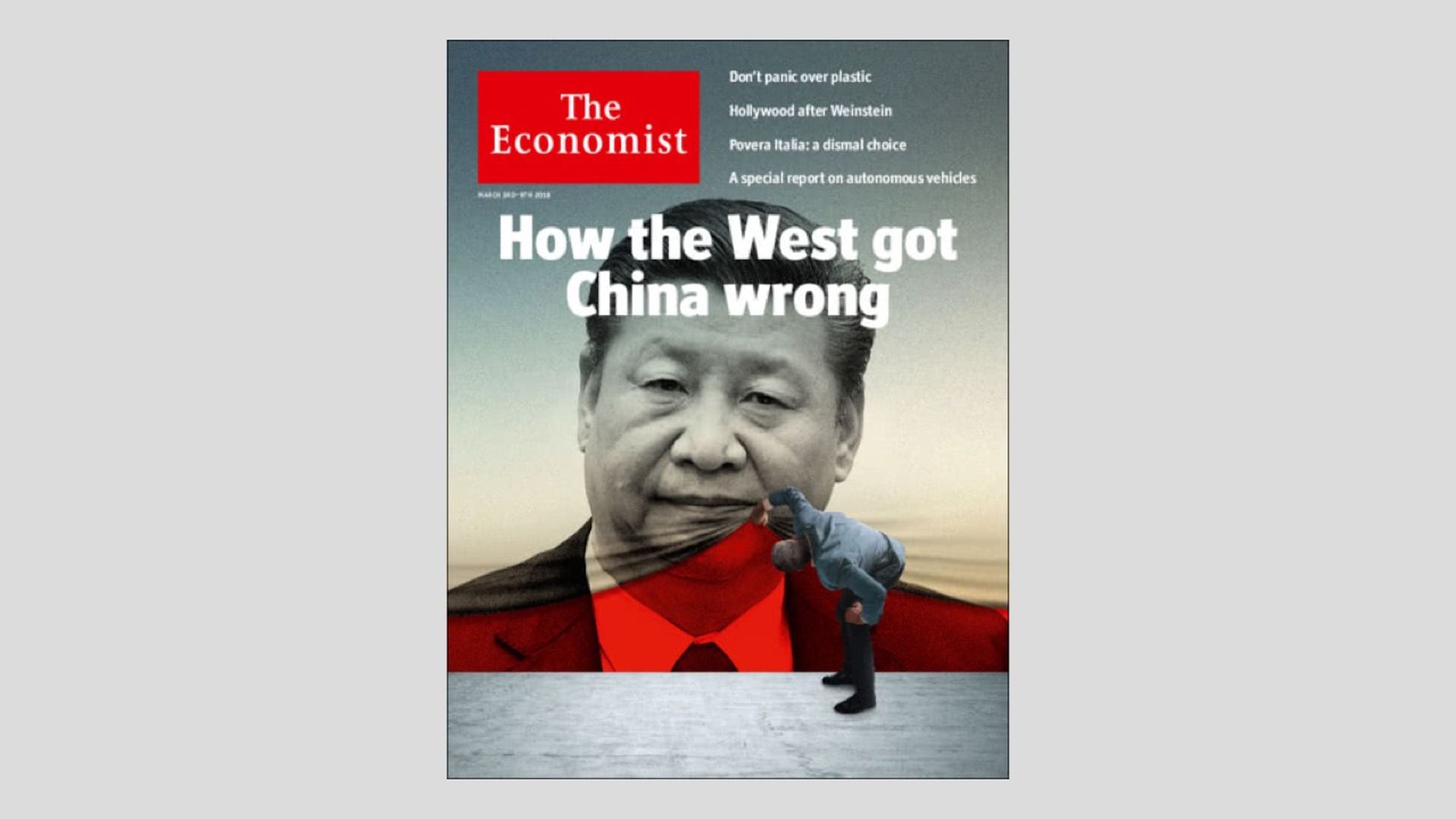 As I wrote in the Feb. 16 issue of Axios China, several U.S. foreign policy elites believe America's China policy has failed, and it looks like The Economist agrees. According to the March 1 issue:
"Western leaders believed that giving China a stake in institutions such as the World Trade Organisation (WTO) would bind it into the rules-based system set up after the second world war (see 
Briefing
). They hoped that economic integration would encourage China to evolve into a market economy and that, as they grew wealthier, its people would come to yearn for democratic freedoms, rights and the rule of law."
"The West has lost its bet on China, just when its own democracies are suffering a crisis of confidence. President Donald Trump saw the Chinese threat early but he conceives of it chiefly in terms of the bilateral trade deficit, which is not in itself a threat. A trade war would undermine the very norms he should be protecting and harm America's allies just when they need unity in the face of Chinese bullying. And, however much Mr Trump protests, his promise to 'Make America Great Again' smacks of a retreat into unilateralism that can only strengthen China's hand."
My thought bubble: While there were lots of good reasons at the time to pursue engagement with China, the fundamental American policy framework towards China is shifting again, and with near bipartisan consensus. But, shifting the consensus is the easy part — crafting an effective response to China's rise will be much harder.
Go deeper: Dan Rosen of the Rhodium Group offers advice on managing the process of U.S.-China disengagement. Richard McGregor, in today's Wall Street Journal OpEd, says: "World communism isn't Beijing's goal, but it is encouraging the spread of authoritarianism."
https://www.axios.com/newsletters/axios-china-85b4994b-f42d-4113-8db5-8ce68d76193b.html?chunk=2#story2
3. Scrapping the presidential term limits
The announcement of the planned State Constitution amendment to allow the PRC president to serve more than two terms rattled people inside and outside China.
Between the lines: It was not a surprise but rather the extinguishing of the last shred of hope that Xi would adhere to some of the institutionalization and norms, however squishy some have been, developed since 1978.
This revision is another move in the growing list of norm-busting changes Xi has pushed to allow him to stay in power for life. The most important substantive move towards this end was the inclusion of Xi Thought in the Party Constitution last fall. As I wrote in the October 24 Sinocism newsletter:
"The enshrinement signals that it is Xi's Party and makes the question of succession while Xi is alive a moot issue. So long as Xi has not yet met Marx he is the man with an eponymous theory in the Party Constitution, which means no other official will have more authority than he does, regardless of whether Xi is Party Chairman, General Secretary, Central Military Commission Chairman or head of the China Go Association."
What's next: Now the National People's Congress will provide the institutional framework of the State to allow Xi, so long as he is alive and the Communist Party is running China, to be the most important and powerful person in China for life.
Be smart: In this new Xi Era, the world must learn to deal with the most powerful Chinese leader in decades, while China itself is now the strongest it has been in centuries. And it has plans to become even more economically, militarily and culturally powerful, on the road to its "Great Rejuvenation."
The big question: The debate over whether or not Xi respects "norms" should finally be over. This is not an academic debate. The question of whether or not Xi respects norms matters because it goes to the fundamental nature of Xi and the CCP. If the West does not understand this, how can the it possibly craft a viable response to the growing challenge from the PRC?
More: Read Brookings Institution's piece on "China's constitutional conundrum" by Cheng Li and Ryan McElveen, and Axios Expert Voices by Richard Haas and Elizabeth Economy.
https://www.axios.com/newsletters/axios-china-85b4994b-f42d-4113-8db5-8ce68d76193b.html?chunk=3#story3
4. The Third Plenum...so close to the Second
The Communist Party has held the Third Plenum of a Party Congress in the fall since 1978. However, the Third Plenum was held earlier this week, leading to all sorts of speculation about why the 40-year pattern was changed.
The intrigue: Why couldn't they have taken care of everything at the Second Plenum in January? Were some of the big issues so contentious they could not be resolved then? And will there be a Fourth Plenum later this year, perhaps timed with the 40th anniversary of the momentous Third Plenum of the 11th Party Congress?
Quick take: I frankly don't know, but at least as important is what the plenum decided. And we can glean some of that from the communique issued earlier this week via Xinhua. The focus is on reform as the CCP defines it and strengthening party leadership and control.
Some of the highlights, per Xinhua:
"A primary task of deepening reform of the Party and state institutions is to improve the system for upholding overall Party leadership in a bid to strengthen the CPC's leadership in every sector, ensure its all-encompassing coverage and make it more forceful."
"The CPC Central Committee has stressed the need to transform government functions and the resolve to remove institutional barriers so that the market plays the decisive role in resource allocation and the government plays its role better."
"The reform should strengthen the CPC leadership, enhance the government's administrative capacity, inspire vitality of the people's organizations and social organizations, sharpen military combat capability so that various institutions connect and coordinate with each other."
Why it matters: Yes, this stuff can be eye-glossing but it is important to listen to what the Communist Party is saying. One of the reasons the West got China so wrong is that too many people did not pay enough attention to what the party was saying, and doing.
Another perspective: Evan Feigenbaum from Macro Polo writes on why Xi's economic reform has more meanings than market liberalization.
https://www.axios.com/newsletters/axios-china-85b4994b-f42d-4113-8db5-8ce68d76193b.html?chunk=4#story4
5. Next week: the super important NPC session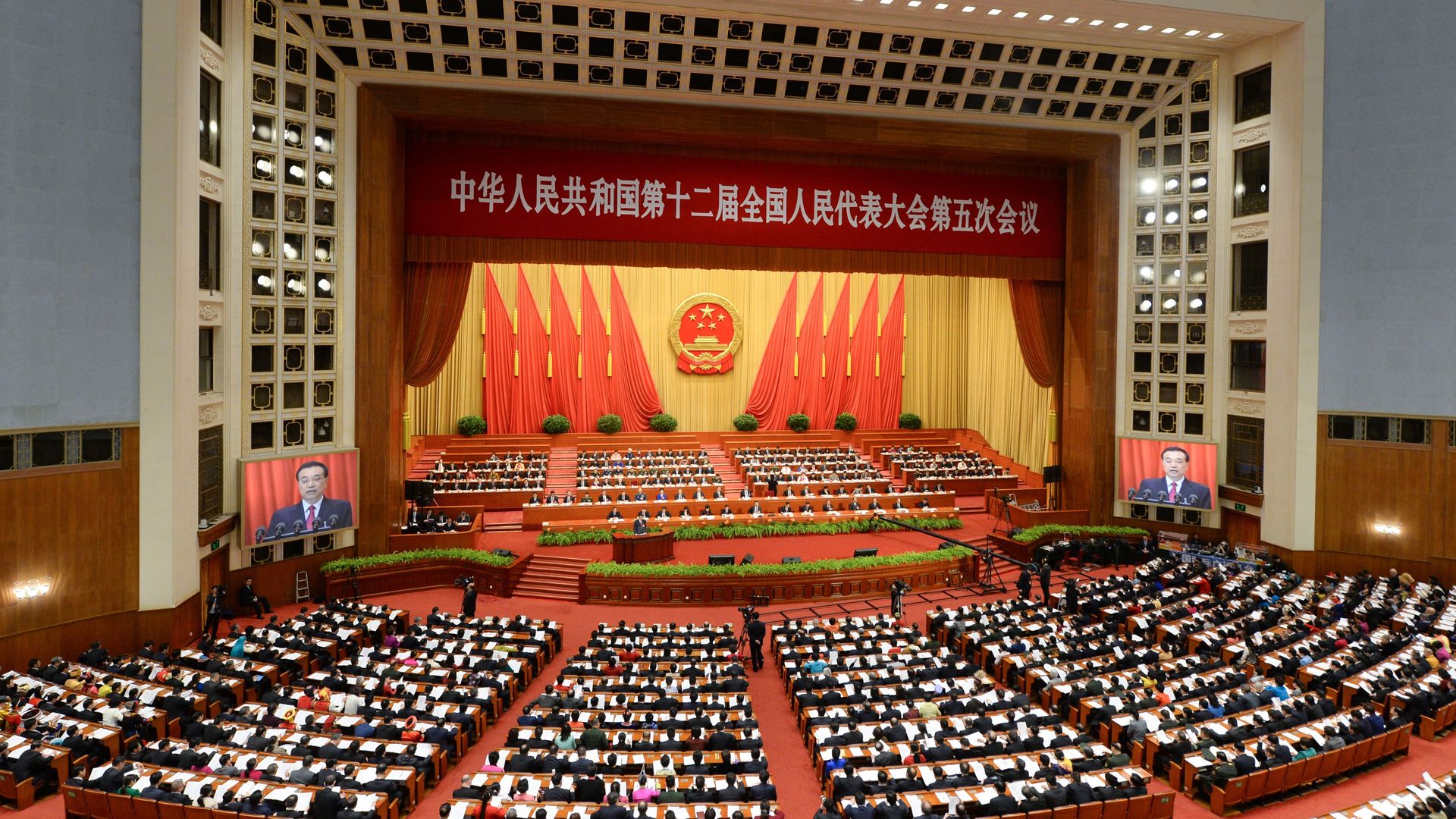 The PRC parliament, or National People's Congress (NPC), convenes March 5 and will be in session for about two weeks. The NPC Observer blog has listed all the public agenda items and the expected schedule here. This session may have the most consequential meetings in recent times.
This year's session will ratify the proposed amendments to the State Constitution, including adding "Xi Jinping Thought on Socialism with Chinese Characteristics for a New Era" into the document. As mentioned above, they also are expected to end term limits for the president. And, they will talk about the personnel changes and institutional restructuring discussed at the Third Plenum that concluded earlier this week.
Some of the big agenda items include:
Ratifying the proposed amendments to the State Constitution, including the end of term limits for the president that caused so much commentary and angst this week.
Standing up of the National Supervision Commission and appointment of its first head.
Announcement of a role for Wang Qishan, widely expected to be made Vice President and have a leading role in the U.S.-China relationship.
Restructuring of various ministries and government organs.
Why it matters: The goal of all of these changes is improve Xi's vision of governance while strengthening the role of the Communist Party in all aspects of the Chinese economy and society.
https://www.axios.com/newsletters/axios-china-85b4994b-f42d-4113-8db5-8ce68d76193b.html?chunk=5#story5
6. The South Asian flash points in India vs. China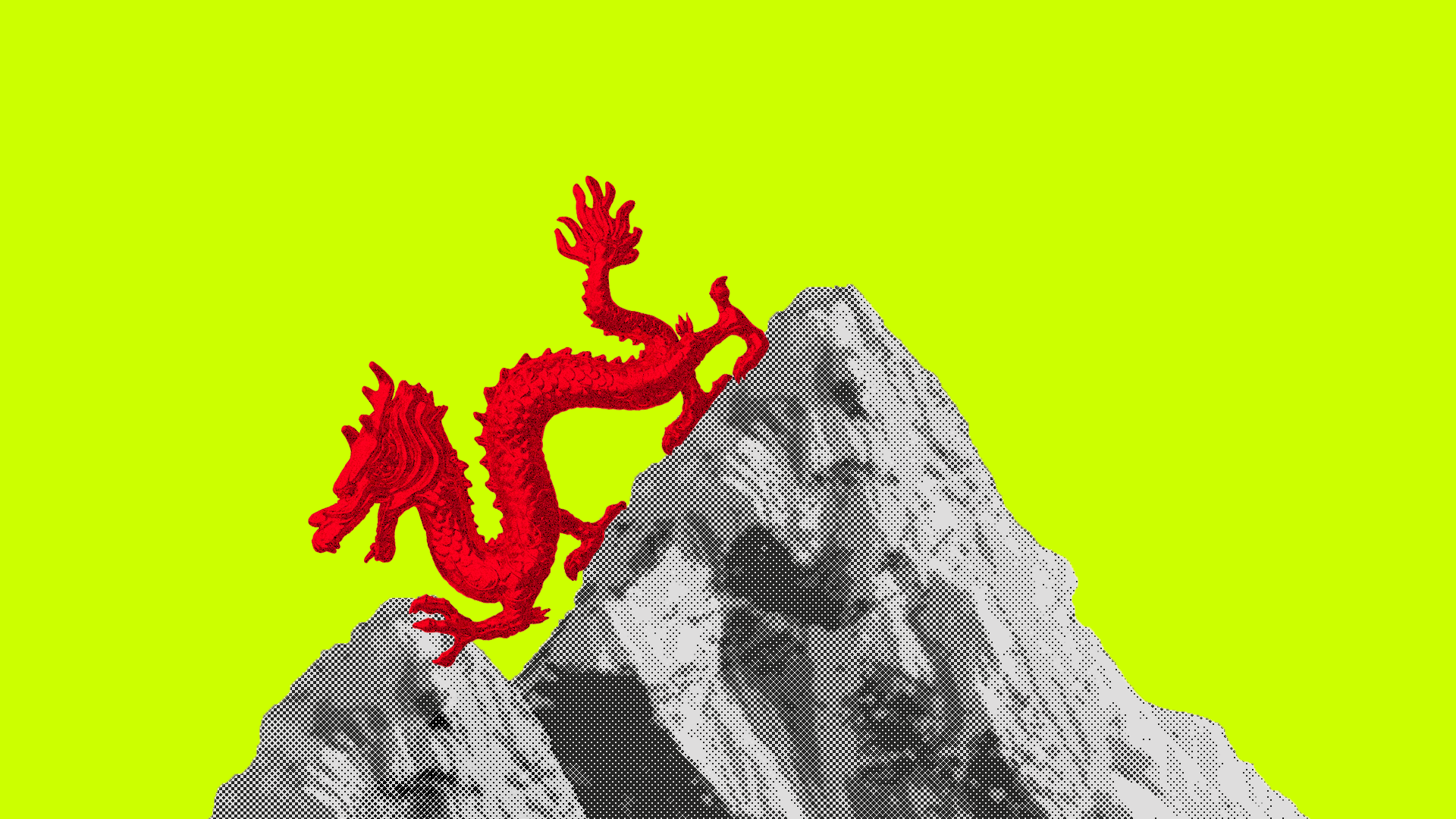 Axios' Erica Pandey writes: For centuries, the Himalayas served as a buffer between India and China. But now China's reach stretches into South Asian countries like Nepal that have historically been part of India's sphere of influence. Increasingly, those countries are playing host to a geopolitical competition between the world's fastest-growing powers.
What to watch: To maintain its power in the region, India needs to re-examine its relationships with its neighbors and enlist the U.S. and Japan to keep China at bay, says Tanvi Madan, an expert on China and India at the Brookings Institution.
The impact can already be seen from China's relationship with Nepal, and India is increasingly wary of China's influence over Sri Lanka, Bangladesh and The Maldives.
Setting the stage: Until recently, India's ethnic and cultural similarities with its South Asian neighbors allowed it to maintain its status as the sole power in the region. But "for decades, India failed to act as the economic locomotive that one might have expected because of its size," Tom Fingar, a former deputy director of the National Intelligence Council who's now at Stanford, tells Axios.
The bottom line: India can't compete with the scale and speed of Chinese investment. And the new economic competition — which has emerged over the last two decades — is likely to force changes in how India deals with its neighbors and with economic powers like the U.S.
https://www.axios.com/newsletters/axios-china-85b4994b-f42d-4113-8db5-8ce68d76193b.html?chunk=6#story6
7. Another week, another investigated mogul
This week's target is Ye Jianming, chairman of CEFC China Energy. The reasons for his troubles are not yet known.
News of the investigation was clearly sensitive. Caixin broke the story in Chinese but the report was quickly censored. Caixin's English-language report "Investigation Casts Shadow on Rosneft's China Investor CEFC" remains online:
"The mysterious founder and chairman of China's private conglomerate CEFC China Energy, which is set to take a $9 billion stake in Russia's state-controlled oil major Rosneft, has been placed under investigation, Caixin has learned from sources close to the matter."
"In a rare interview with Caixin in April, the Fujian businessman said that CEFC China 'aims to serve the state's strategy.' Though privately owned, CEFC China has layers of Communist Party committees, which are usually staples of state-owned enterprises. It has also hired many former military brass and party cadres, underscoring its ties to Chinese officials."
"'CEFC China is good at aligning itself with the government strategy,' said Jiang Chunyu, CEFC China's party secretary and a retired military official."
The South China Morning Post's report on Ye's detention says that Ye "has been detained for questioning on the mainland at the direct order of the Chinese president Xi Jinping, according to four sources familiar with the matter."
Why it matters: Ye had previously been known for his political savvy but in the Xi Era few seem to understand the new rules. Don't expect Ye to be the last PRC billionaire to disappear into the maw of the Communist Party investigators.
Go deeper: Former Hong Kong Home Secretary Patrick Ho, who then worked for an arm of CEFC Energy, has been charged in the U.S. with bribery and money laundering related to alleged payoffs to African officials on oil deals, per SCMP.
https://www.axios.com/newsletters/axios-china-85b4994b-f42d-4113-8db5-8ce68d76193b.html?chunk=7#story7
8. China sets worldwide movie box office record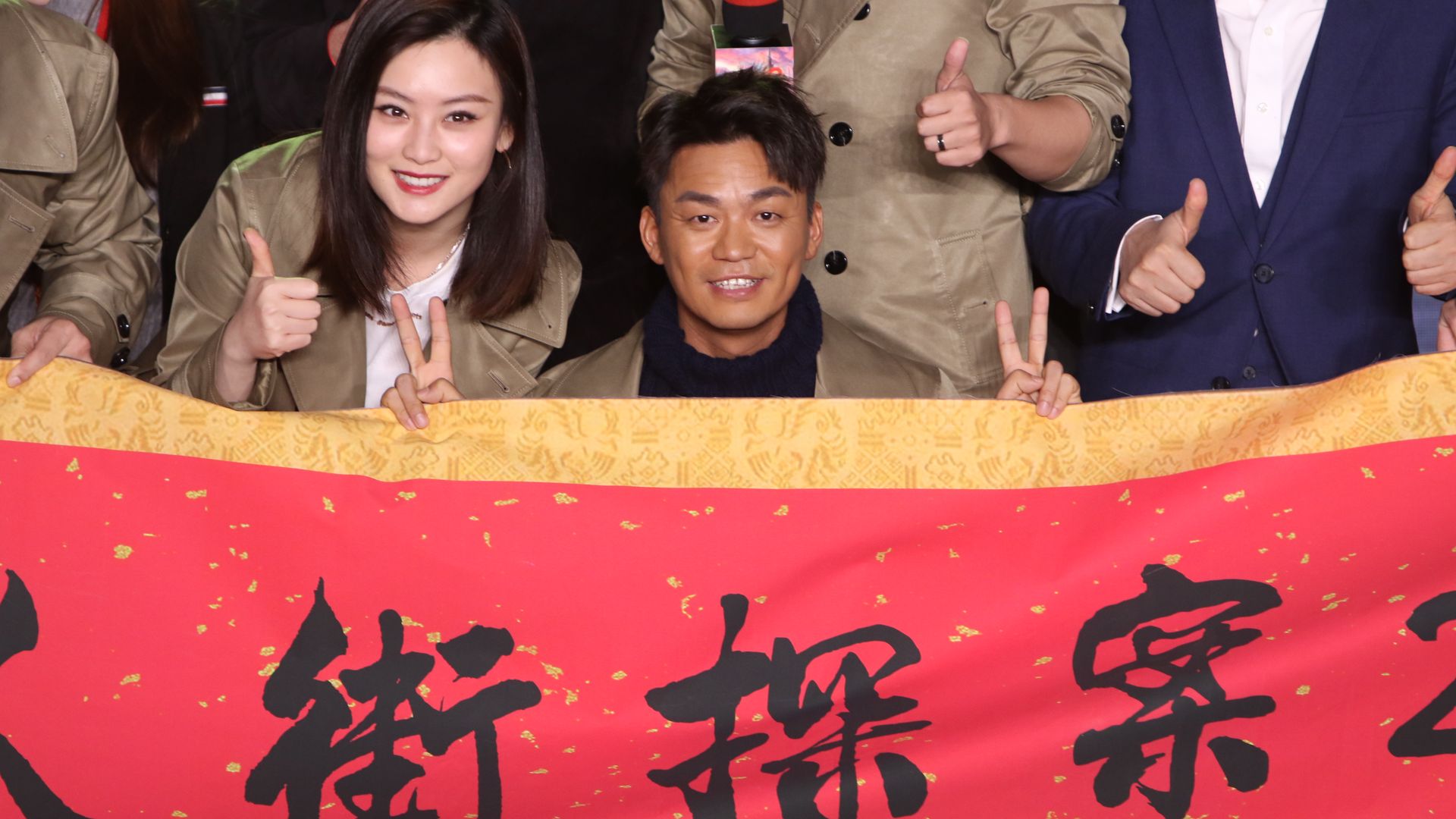 February was a record month for China's movie market — and the top three films were all Chinese productions. According to Caixin:
"China's movie theaters have smashed the monthly box office record for a single market, taking in 10 billion yuan ($1.6 billion) in February, thanks to the success of domestic blockbusters during the week-long 
Lunar New Year holiday
 last month."
"The data, released by the country's top film authority on Thursday, has beat the record of nearly $1.4 billion set in the North American market in July 2011, according to U.S. film tracking site Box Office Mojo."
Quick take: No wonder Hollywood seems willing to do anything for the Communist Party censors in order to have access to this market.
Separately: Even though no PRC films are up for an Oscar, Bloomberg points out Chinese producers still have a stake in the outcome through financing of "Darkest Hour," "Phantom Thread," "Molly's Game" and "Kong: Skull Island."
https://www.axios.com/newsletters/axios-china-85b4994b-f42d-4113-8db5-8ce68d76193b.html?chunk=8#story8
Bonus: Worthy of your time
Financial Times — China's acute water shortage imperils economic future
The Washington Post — China detains relatives of U.S. reporters in apparent punishment for Xinjiang coverage
Human Rights Watch — China: Big Data Fuels Crackdown in Minority Region
Sinica Podcast — Kishore Mahbubani on China's rise and America's myopia
The New Yorker — Xi Jinping May Be President for Life. What Will Happen to China?
Caixin — Chen Xiaolu, Princeling Who Apologized for Cultural Revolution, Dies At 71
War on the Rocks — Beijing's Influence Operations Target Chinese Diaspora
The National Interest — Numbers Matter: China's Three 'Navies' Each Have the World's Most Ships
Reuters — Xi confidant set to become China's new spy master: sources
Axios — A Chinese initiative is setting the pace in retail
Recent Sinocism China Newsletters for a daily, deeper look at China