Axios China
January 04, 2022
Welcome to 2022's first edition of Axios China. I hope you had a happy new year! Today we're looking at 2022 flashpoints, the lockdown in Xi'an, China's global internet surveillance, and lots more.
Know a friend who is interested in China? They can subscribe here to receive Axios China in their inboxes every Tuesday.
🔥 Axios Local is expanding! Help us bring smart, modern, trustworthy local news to every community in America. Read the manifesto and see how you can get involved.
This newsletter is 1,790 words, a 7-minute read.
1 big thing: What I'm watching in 2022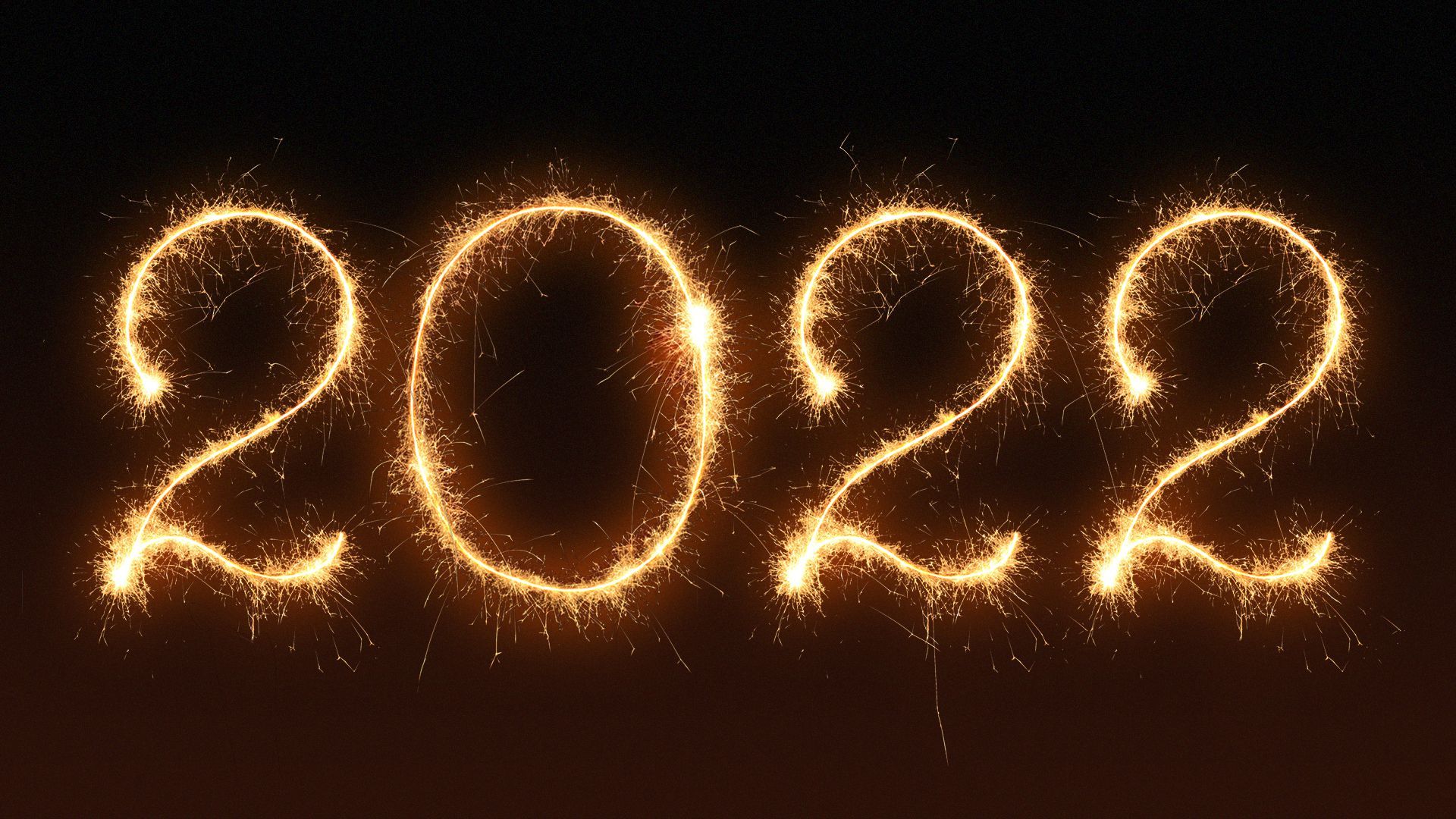 From politics to public health to real estate and tech, here are the China stories I'm watching in 2022.
The big picture: This will likely prove a key year, as Chinese President Xi Jinping moves to implement groundbreaking new policies and cement China's position as a global superpower.
1. Tensions between East and West are growing.
2021 saw deepening animosity between the U.S. and China — and a chill in relations between China and European nations.
What to watch: Will Beijing and Washington be able to find a sustainable, peaceful way to work through their disagreements and manage fundamental conflicts, such as U.S. opposition to China's human rights abuses? Or will the world become locked into another great power struggle?
2. The Chinese government is continuing its dramatic intervention in the country's Big Tech companies.
Some new regulations exert tighter control over company data in the name of national security, including discouraging companies from listing on foreign stock exchanges and restricting some data practices to protect consumer privacy.
Other measures are aimed at larger economic restructuring to improve the lives of employees and more equally distribute some of the massive wealth accumulated by China's top companies.
3. China's property sector troubles are deepening.
Chinese real estate giant Evergrande, which owes $300 billion, has defaulted on debt payments, and its second-largest shareholder delisted from the Hong Kong stock exchange, as other homebuilders are in trouble in an overheated market in the country.
Why it matters, via Axios' Kate Marino: "Widespread distress in the Chinese property market could bleed into other areas of its massive economy, as well as negatively impact the global markets for commodities and raw materials."
4. The Chinese government's no-COVID policy has saved many lives but is putting a strain on businesses, local governments and communities.
More than 80% of China's population is fully vaccinated with Chinese-made vaccines, which prevent severe illness but aren't as effective against preventing infections, particularly against new variants.
What to watch: Chinese authorities have delayed for months approving BioNTech's highly effective mRNA vaccine for domestic use. The politics of relying on a Western-made vaccine may be behind the delay, experts say.
5. Xi will very likely be appointed to a third term, breaking with tradition.
In 2018, China's rubber-stamp parliament abolished the two-term limit adopted in 1982 to prevent a single person from acquiring too much power. An important party meeting in late 2021 paved the way for Xi to assume a third term.
Why it matters: The Chinese government's authoritarian policies at home and assertive actions abroad are likely to continue for years to come.
6. The controversial 2022 Winter Olympics in Beijing are just a month away.
Several governments have announced a diplomatic boycott of the Games, and human rights advocates urge further action to oppose what some are calling the "Genocide Olympics," referring to the ongoing mass internment, forced sterilization and other repressive measures the Chinese government is using against Uyghurs and other Muslim ethnic minorities in Xinjiang.
Why it matters: Despite clear evidence of genocide, the Chinese government remains set to host the prestigious global event, suggesting Beijing has become powerful enough to confidently rebuff even joint action by democratic countries.
2. Beijing turns its internet surveillance regime outward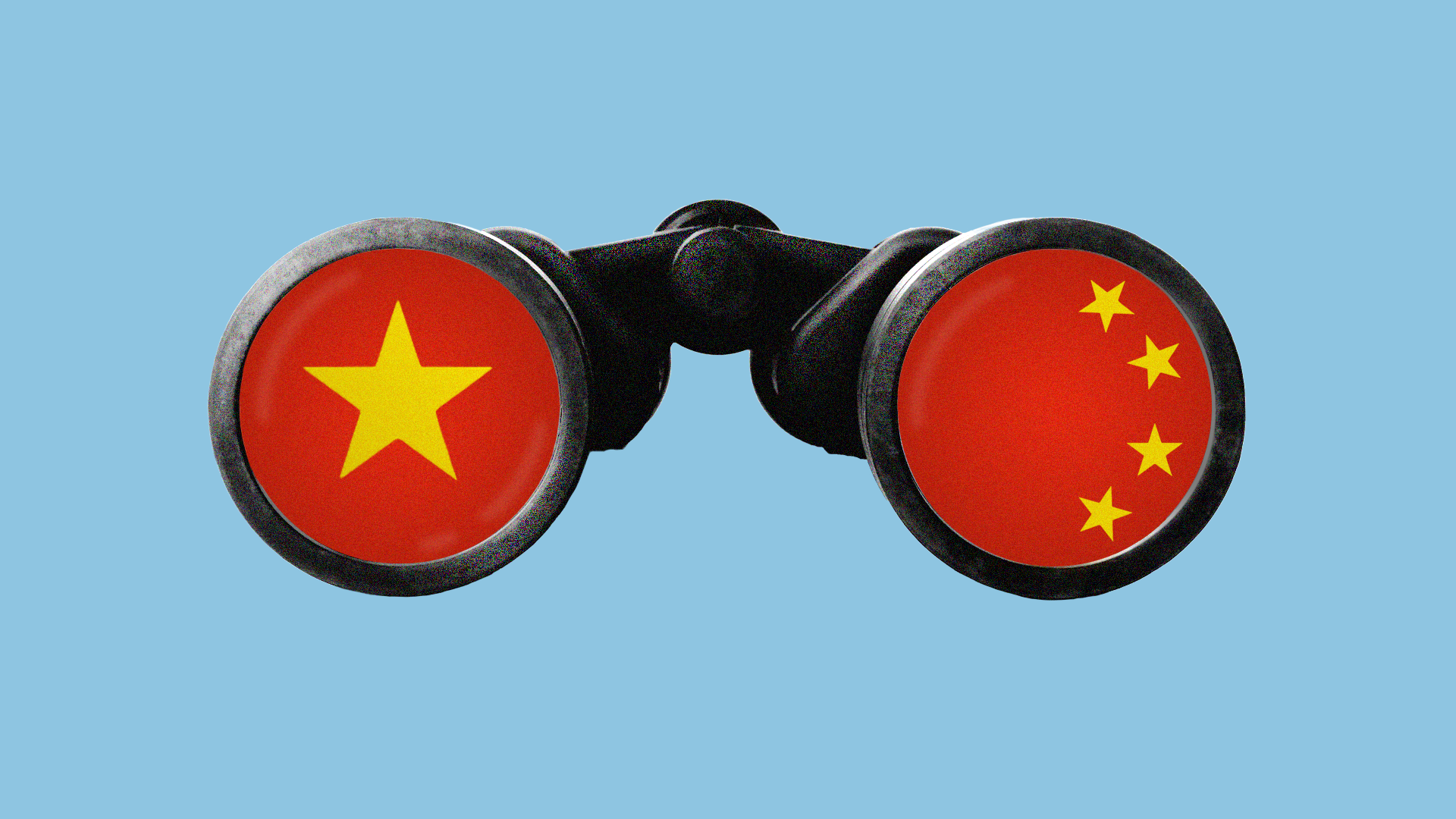 Chinese authorities have started using the country's sophisticated social media analysis and warning systems on foreign populations, a new report from the Washington Post has found.
Why it matters: Beijing aims to manipulate Facebook, Twitter and other Western social media platforms to improve China's global image and track critics.
In the past two years, the Chinese government has poured resources into amplifying pro-Beijing propaganda on Twitter, Facebook, YouTube and other foreign social media platforms.
Turning China's domestic internet surveillance and intervention apparatus abroad represents a significant escalation in Beijing's attempts to forcibly change global narratives in its favor.
What's happening: The Post identified more than 300 Chinese government projects aimed at gathering massive amounts of data from foreign social media platforms and creating lists of "anti-China personnel," including foreign academics, journalists and Chinese residents abroad who post content deemed politically sensitive.
Many of these projects include warning systems that could provide real-time alerts when content that is of interest to Beijing goes viral on foreign social media platforms, the Post found.
Chinese state media outlets often provide these services for government agencies, documents reviewed by the Post show.
The People's Daily Online is a top provider of foreign online public opinion analysis. The Beijing Police Intelligence Command Unit has paid the outlet to analyze foreign social media platforms to create reports on the "basic circumstances, background and relationships" of "key personnel and organizations," the Post reports.
Such reports would build on the Chinese government's already-proven ability to track and arrest Chinese citizens posting sensitive content on foreign social media — even if the posts are made while outside of China.
The Chinese government has also become increasingly adept at using bots, proxies and official government accounts to amplify its preferred narratives on YouTube, Twitter and Facebook, and to engage in online harassment of critics and researchers based abroad.
The bottom line: China's leaders see global online speech as the next arena to advance the Chinese Communist Party's dominance.
3. Catch up quick
1. Chinese surveillance tech firm Hikvision retaliated against its top U.S. media critic after the company landed on a U.S. government blacklist. Go deeper.
2. The Chinese government warned Walmart after Xinjiang items disappeared from its online app, Reuters reports.
3. Two independent Hong Kong news outlets closed amid Beijing's growing control over the city. Go deeper.
4. China accused SpaceX of endangering the country's new space station. Go deeper.
5. President Biden signed into law a bill banning imports from China's Xinjiang region. Go deeper.
4. China's "zero COVID" challenge is getting tougher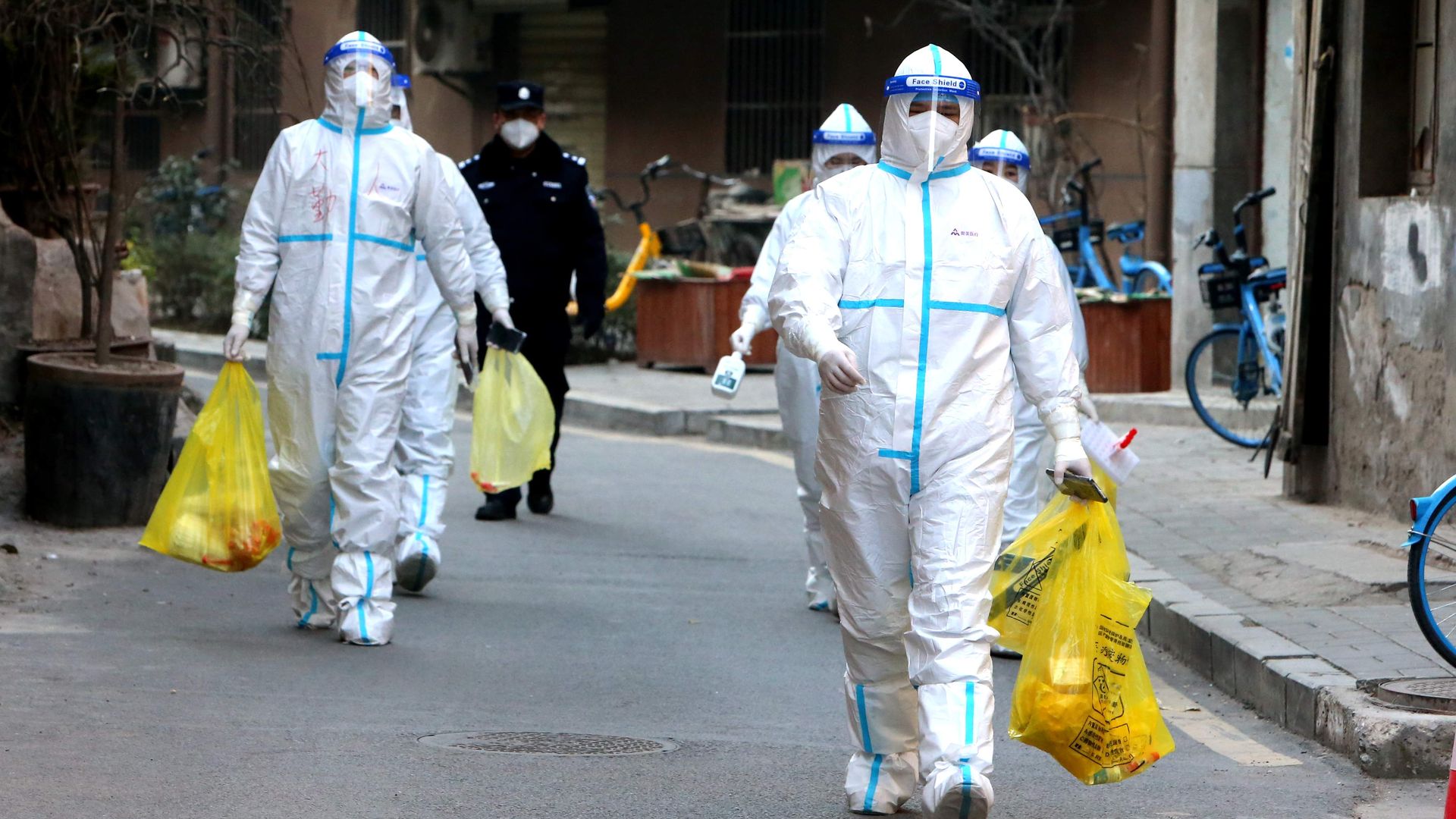 In New York City, 85,476 people tested positive for COVID-19 on Sunday. In Xi'an, which has a larger population, that number was 122. But it's the city that's currently living under the world's strictest lockdown, Axios World author Dave Lawler reports.
Why it matters: The Chinese government is going to drastic lengths to maintain its "zero COVID" policy even with more contagious variants like Omicron emerging and the rest of the world largely learning to live with the virus — including countries like Australia and New Zealand that had previously tried to keep all cases out.
Driving the news: 12 days into a strict lockdown, residents of Xi'an are in most cases barred from leaving their homes, let alone the city, except for testing.
Cries for help have bubbled out from Xi'an on platforms like Weibo. Some residents say they haven't received enough to eat or any deliveries at all, per CNN. Residents of one housing compound were evacuated en masse just after midnight on Jan. 1 and forced into quarantine facilities, the BBC reports.
The big picture: The zero COVID approach has in many ways been a massive success. Life has largely gone on as normal in China as hospitals filled and death tolls climbed in the West. But the dismount will be very difficult.
5. What I'm reading
A better China Initiative: Fibs about funding aren't espionage, even when China is involved (Foreign Policy)
This, by Georgetown CSET's Emily Weinstein, is the best analysis of the Justice Department's China Initiative I have seen.
"The majority of publicly outlined China Initiative cases fit within at least one of these four categories, which illustrates that the China Initiative is founded on a genuine threat. However, the threats posed by these tactics are not equal in terms of scope, nor do they all represent clear forms of espionage."
"Moving forward, the Justice Department should work toward more clearly defining the China Initiative's mission."
Another farewell: Read Hong Kong media outlet CitizenNews' goodbye statement posted to Twitter.
"Sadly, we can no longer strive to turn our beliefs into reality without fear because of the sea change in the society over the past two years and the deteriorating media environment."
Speaking out: Where is Peng Shuai? (Yale Daily News)
This essay was written by a Chinese student at Yale. Yale Daily News editors took the unusual step of granting anonymity to protect the student's family in China.
"The Yale endowment needs to divest from China. The track record of the CCP has made it more than clear that every dollar of investment in China is unethical, until the CCP is willing to positively respond to, and act on, allegations by Peng Shuai and many others."
6. Muslims in the West embrace the Uyghur cause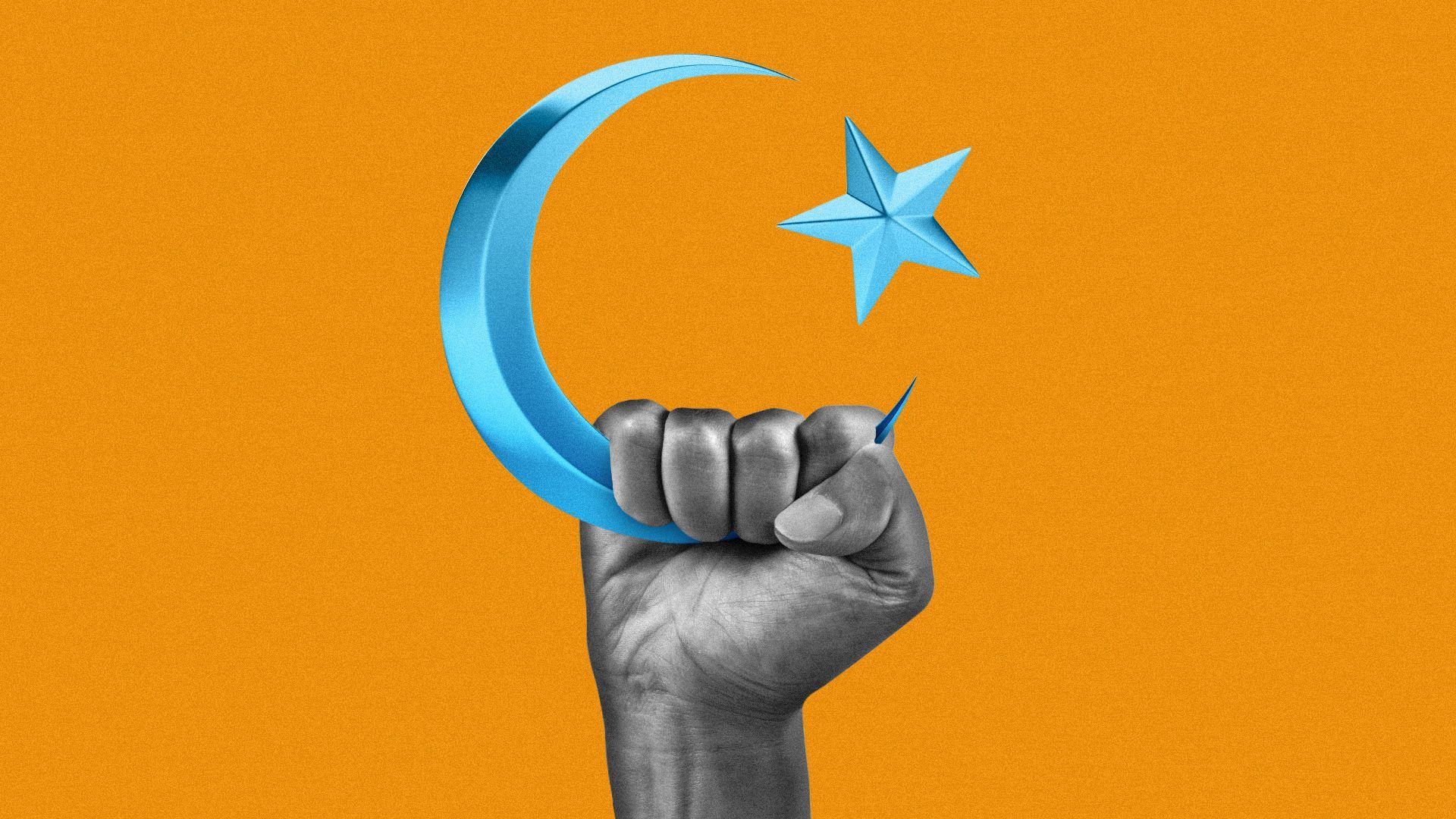 Over the past year, Muslim organizations in the U.S., Canada, the U.K. and elsewhere have become outspoken advocates for Uyghur Muslims, who are experiencing genocide at the hands of the Chinese government.
The big picture: Governments of many Muslim-majority countries have faced criticism for their silence in the face of China's repression, but Muslim citizens are organizing and speaking loudly about the issue.
What's happening: In September, more than 40 Muslim organizations in the U.S. and abroad announced a boycott of Hilton, after reports that a planned hotel in Xinjiang would be built atop a demolished mosque.
In December, more than 70 Muslim student associations around the world and dozens of Uyghur groups wrote an open letter to the Organization of Islamic Cooperation, comprised of 57 member states, urging them to denounce China's abuses.
Last week, the Global Imams Council issued a religious ruling, signed by Islamic leaders from Egypt, Russia, India and Oman, stating that participation and attendance in the Beijing 2022 Winter Olympics were prohibited.
7. 1 relaxing thing: Vlogging a romanticized rural China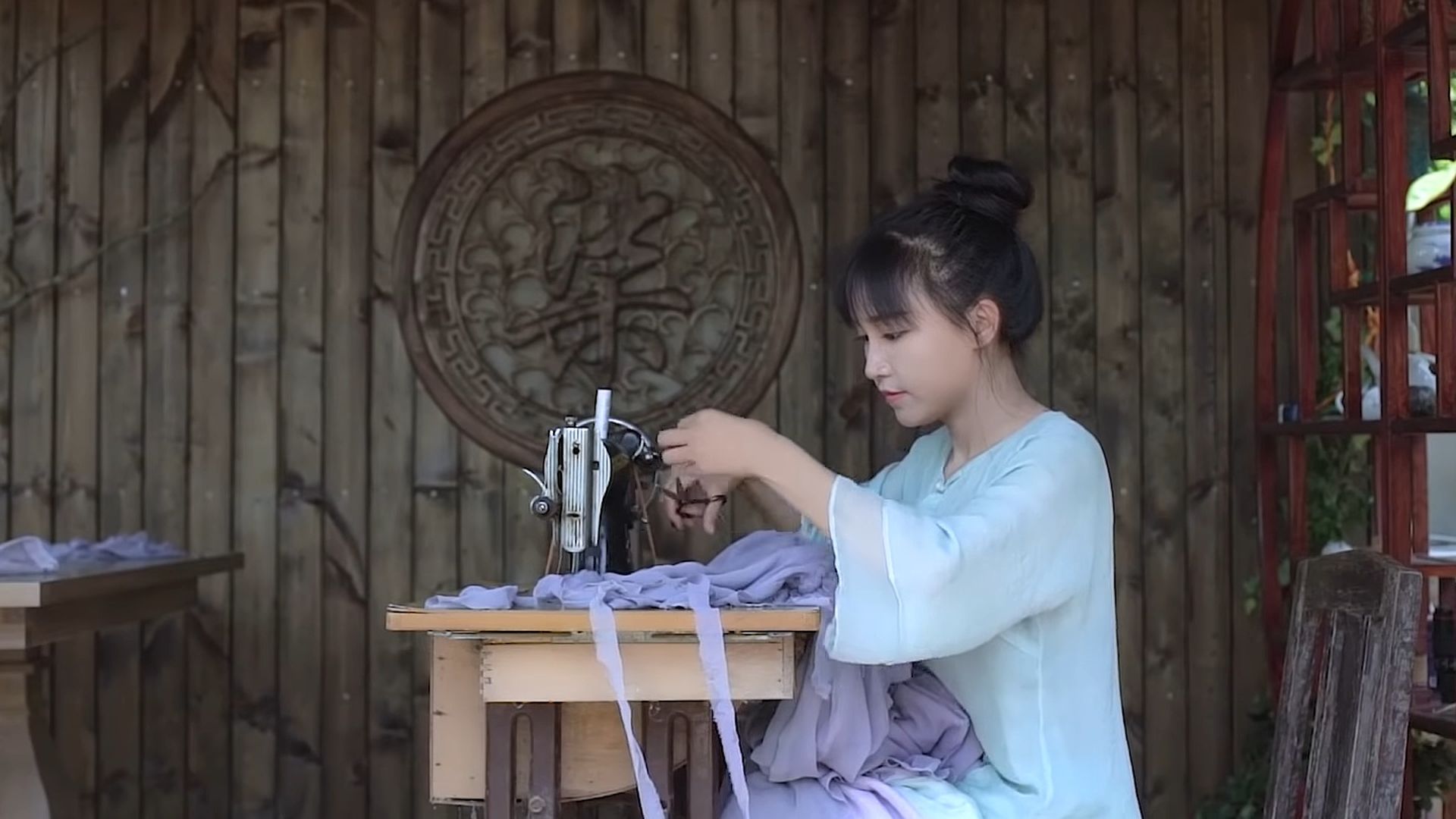 Chinese lifestyle vlogger Li Ziqi rose to international influencer stardom during the pandemic, as her romanticized videos about life in rural Sichuan province offered an escape from lockdowns and quarantines.
The big picture: Though her videos are anything but political, Li became a "kind of political poster girl for the rewards of countryside entrepreneurialism," China internet expert Yi-Ling Liu wrote for online news outlet Rest of World.
What's happening: In one video, Li picks grapes in a picturesque orchard, crushes them by hand with a wooden spoon, then leaves them to ferment in glass jars as she prepares a homemade meal using traditional kitchen tools — all with instrumental music playing softly in the background, as the birds chirp and the wind blows.
In other videos, she makes a cape from lamb wool, concocts homemade lipstick out of rose petals, and pickles bamboo shoots that she cut in a forest.
The appeal: "In Li's videos, viewers found solace in a fantasy that is simple, unchanging, and untouched by the chaos of the outside world," Liu wrote.
Go deeper: Watch one of Li Ziqi's videos