Axios China
April 11, 2023
Welcome back to Axios China. Today we're looking at China's military drills around Taiwan, Zambia's debt restructuring, Xinjiang import concerns, and lots more.
I'm off next week. Axios China will be back in your inboxes on April 25.
Today's newsletter is 1,528 words, a 6-minute read.
1 big thing: China completes live-fire drills around Taiwan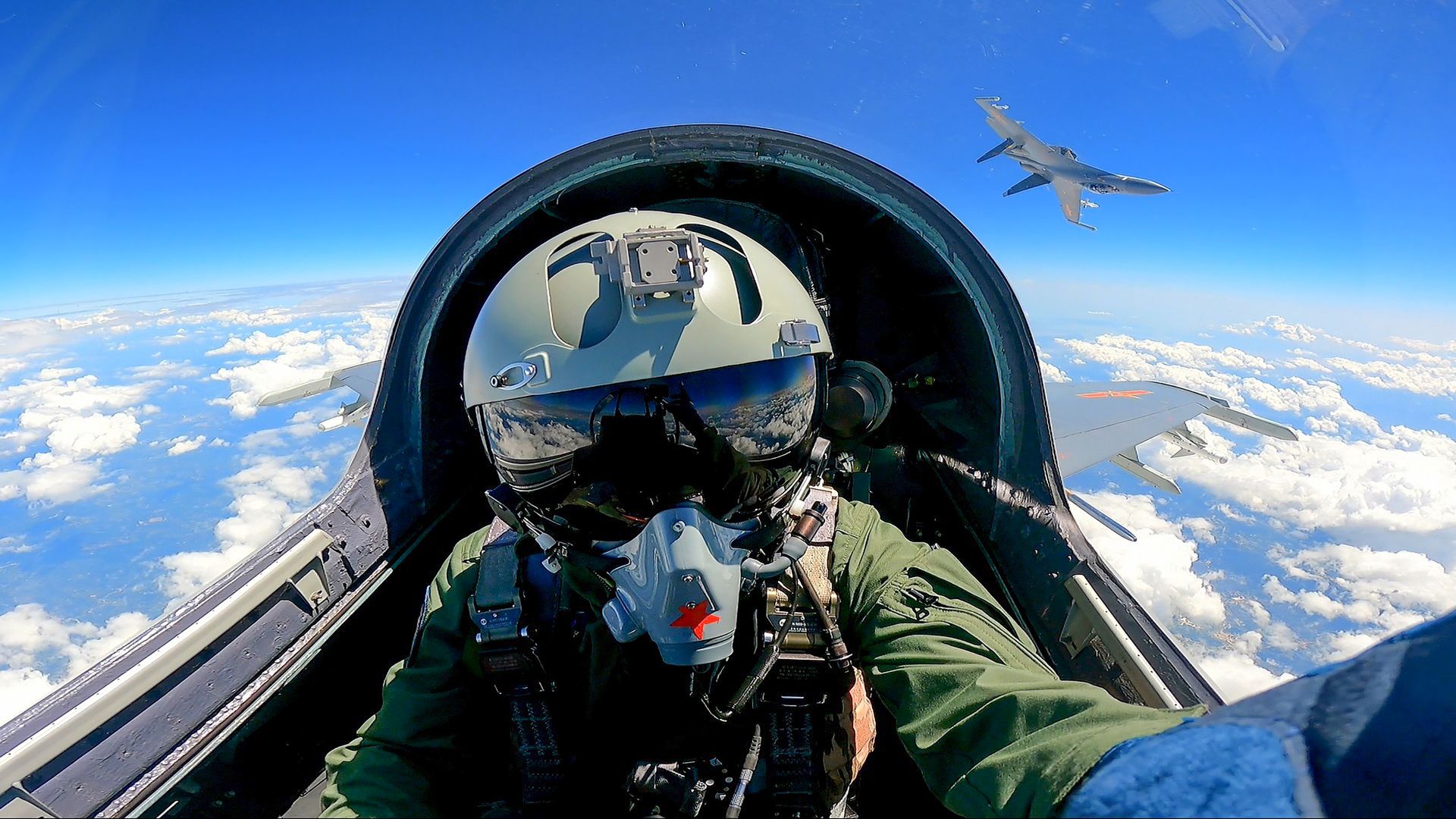 China's military ended three days of live-fire drills around Taiwan on Monday, after a show of force intended to intimidate Taiwan.
Why it matters: The drills signal Beijing's resolve but they also alienate neighboring countries and strengthen the U.S.' own resolve to support Taiwan.
The use of such force "exacerbates fears about China's growing military capabilities and causes smaller countries to fret about the U.S.-China competitive dynamic," Drew Thompson, a visiting fellow at the Lee Kuan Yew School of Public Policy at the National University of Singapore, told Axios.
Details: China's drills were smaller than those that followed then-Speaker Nancy Pelosi's visit last year but included some new elements.
China's Shandong aircraft carrier took part in the war games, which were heavy on air power. Chinese J-15 fighter jets approached Taiwan from the east in what appeared to be the first simulated airstrikes from the far side of the island from the mainland.
China also conducted patrols in the Taiwan Strait and inspected ships passing through. At least 71 Chinese aircraft crossed the median line in the strait between Taiwan and the mainland — a further indication that Beijing now disregards that unofficial boundary.
China's military said the exercises were to practice "sealing off" Taiwan and to conduct "waves of simulated strikes" on strategic targets.
After they concluded, the PLA said the exercises had demonstrated that its troops were "ready to fight at any time to resolutely smash any form of 'Taiwan independence' and foreign interference attempts."
But other neighboring countries were alarmed.
Japan scrambled jets on Monday in response to what it said were approximately 80 takeoffs and landings by fighter jets from the aircraft carrier and 40 by helicopters.
"The People's Liberation Army is deliberately creating tensions on the Taiwan Strait. Besides damaging peace and stability, it also creates negative impact on regional safety and development," Taiwan's Ministry of National Defense said over the weekend.
Between the lines: The drills aren't purely practice but are themselves a form of military coercion, said Thompson, because Beijing is using military force in an attempt to change Taiwan's behavior — in this case, deterring Taiwan from future high-level meetings with U.S. officials.
2. Why Zambia's debt restructuring is a critical test for China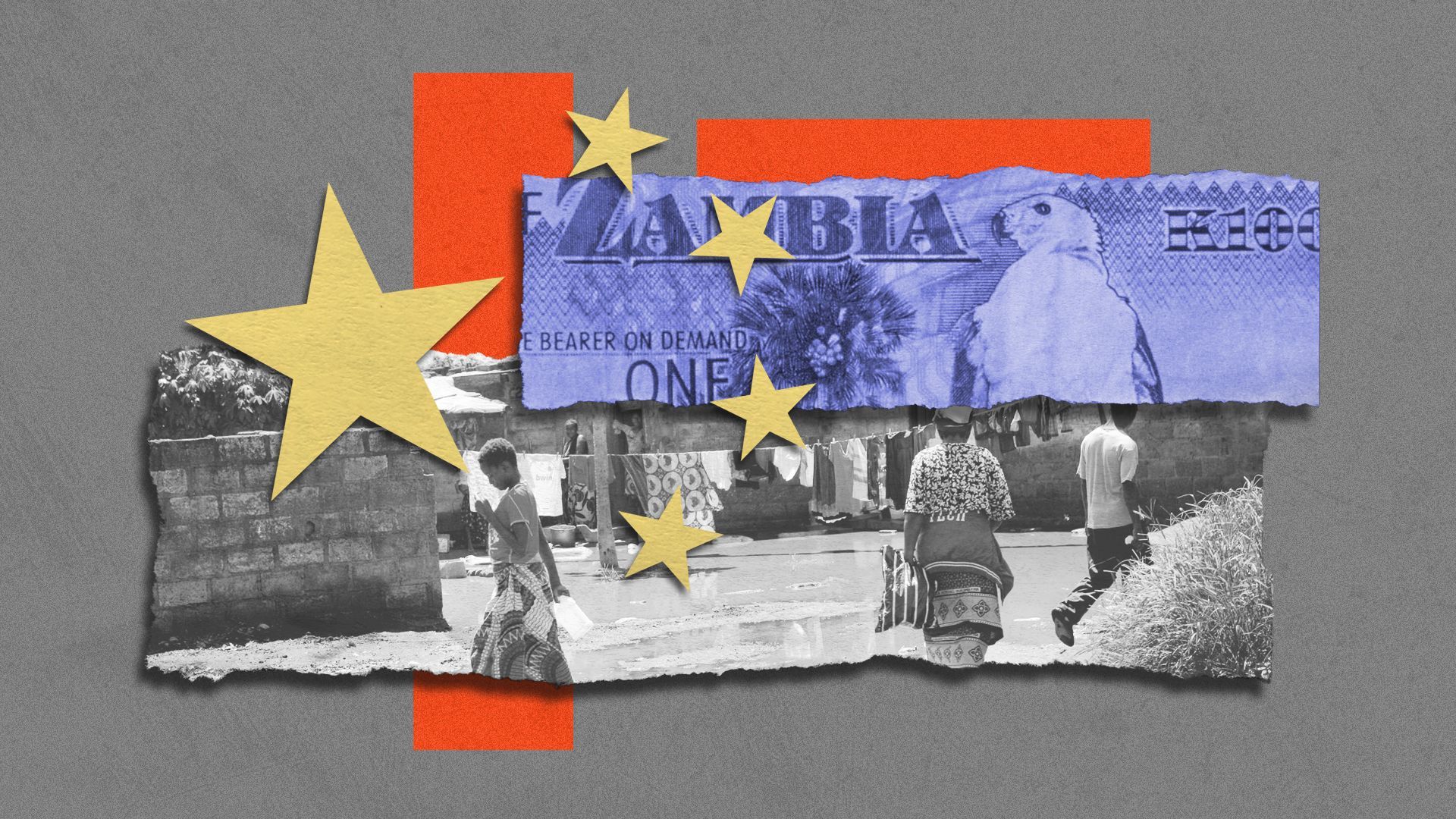 During COVID, China agreed to a plan to help poor countries that could no longer repay their debts. Now, pressure is building on Beijing to keep its word, Axios' Kate Marino writes.
Driving the news: At this week's big meetings of the International Monetary Fund and World Bank in Washington, analysts, investors and governments are looking for progress on stalled talks under the G20's "Common Framework" — a relatively new road map for creditors to work out the debt defaults of a growing group of lower-income nations.
What they're saying: "Criticism of China's foot-dragging on Common Framework issues will be the talk of the town this week," sovereign debt restructuring veteran Lee Buchheit tells Axios.
Why it matters: China has emerged as a top source of capital for low-income economies in recent years — a venture that's helped expand its global influence.
Yes, but: That now means China has a major role to play as debtor nations restructure. Essentially, it needs to agree to take some losses on loans that some of these countries are no longer able to repay.
So far, China has shown little indication it's willing to accept such losses, leaving countries like Zambia, Ghana and Ethiopia — and millions of people — in economic limbo.
Flashback: The COVID crisis was especially painful for poorer countries, which were rocked by a collapse in currency values and commodities prices that made many of their debts difficult to repay.
To deal with the growing defaults, the G20 group of nations created the Common Framework in late 2020.
The idea of the framework was to bring newer, less-experienced creditors like China to the table with the traditional group of creditor nations — known as the Paris Club — to negotiate restructuring plans with defaulters.
Typically, such negotiations involve forgiving enough debt that a country could get back on its feet — with all the various creditors sharing the burden of losses.
But the Common Framework has been ineffective so far, in part because of China's failure to provide any meaningful debt relief, says Martin Mühleisen, a senior fellow at the Atlantic Council and formerly an IMF director.
Case in point: Zambia.
It defaulted on its debt over two years ago — and IMF chief Kristalina Georgieva has repeatedly called out China, the biggest holder of its external debt, for refusing to play ball in negotiations.
"China has been very slow to recognize that multilateral debt restructuring requires China to play by the rules that are already established," she told Bloomberg Television on April 6. "Now is the time for China to demonstrate that."
The latest: The IMF recently released a statement saying that for Zambia to access its next installment of IMF program funds, it "needs official creditors to move forward and reach agreement on a debt treatment in line with the financing assurances they provided in July 2022."
Translation: China needs to agree to provide debt relief over the next few weeks or it will "get the blame for Zambia not moving forward," Mühleisen says.
3. Catch up quick
1. French President Emmanuel Macron said that Europe shouldn't be "America's followers," in an interview following his meeting with Xi Jinping in Beijing, Politico reports.
Macron also said that Europe shouldn't follow the U.S. lead on supporting Taiwan against China's aggression. His comments have sparked international backlash from government officials in Europe and the U.S.
2. Two human rights lawyers in China were handed lengthy prison sentences after being convicted of state subversion, a ruling that has been decried by human rights organizations around the world. Go deeper.
3. The U.S. and the Philippines launched their largest-ever joint military drills in the South China Sea, The Guardian reports.
The drills will run for more than two weeks.
4. A World Trade Organization report given to Australia and China showed that Beijing was on track to lose the case on its tariffs on Australian barley, The Australian reports.
Australia filed the case when China slapped tariffs on numerous Australian products after then-Prime Minister Scott Morrison called for an independent investigation into the origins of COVID-19.
4. First look: Lawmakers call for more transparency on Xinjiang imports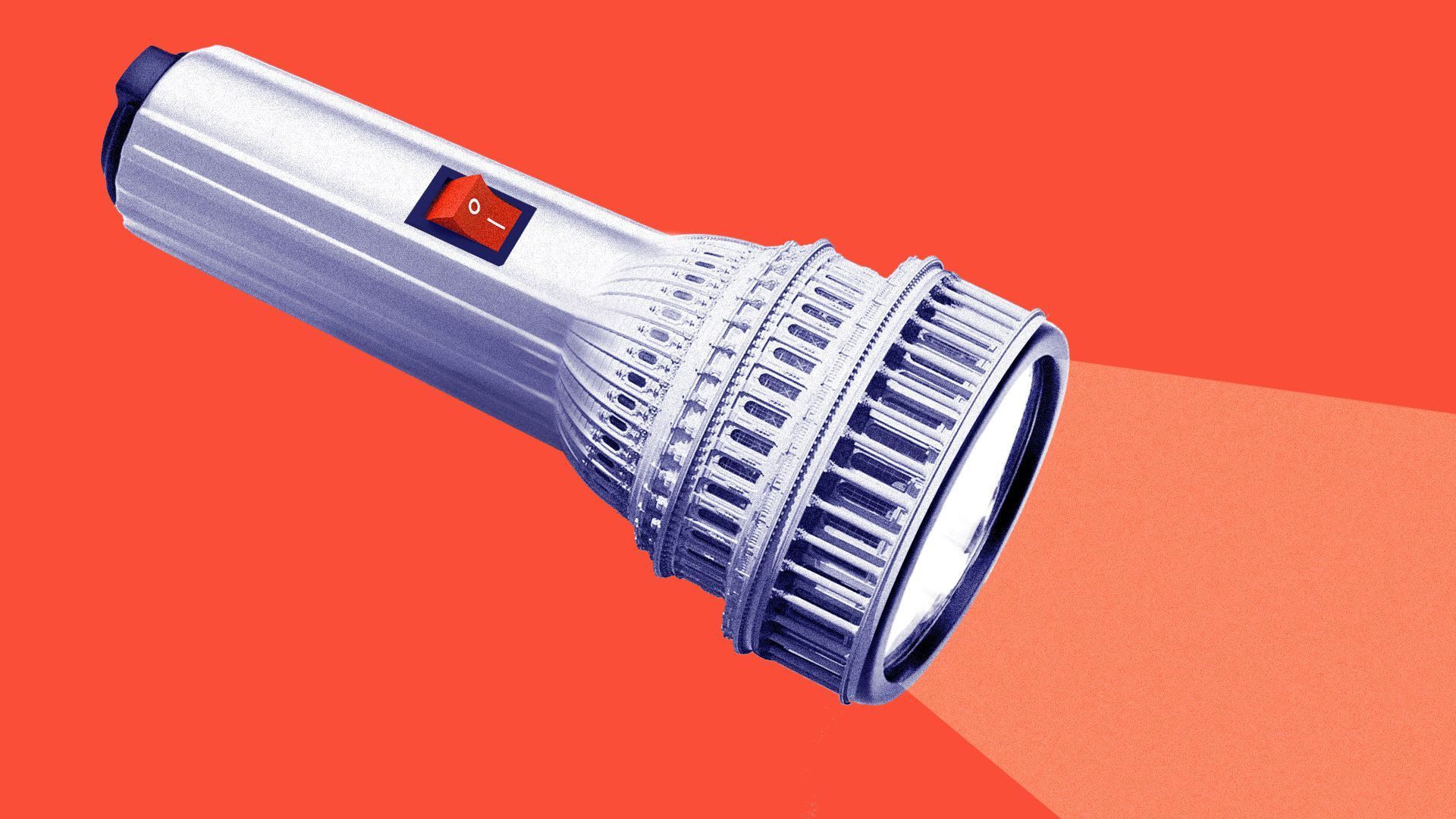 A bipartisan group of lawmakers is asking U.S. Customs and Border Patrol to provide more information to Congress about why many products made in Xinjiang are still reaching U.S. shores, according to a letter viewed by Axios.
Why it matters: Media reports last year found that China's Xinjiang region was still exporting tens of millions of dollars of products, despite a new U.S. law banning imports from the region unless importers can prove that the goods are not made with forced labor.
Details: Leading members of the bipartisan Congressional-Executive Commission on China, including Chair Christopher Smith (R-N.J.), today sent a letter addressed to Robert Silver, the chair of the Department of Homeland Security's Forced Labor Enforcement Task Force, stating that Congress "lacks sufficient information and transparency to accurately assess" whether implementation of the Uyghur Forced Labor Prevention Act (UFLPA) "comports with congressional intent."
UFLPA requires that CBP report to Congress when shipments from Xinjiang are approved to enter the U.S.
What they're saying: The lawmakers have "learned that nearly 300 cargo shipments were stopped and later released because the importer claimed — and CBP accepted — that the UFLPA didn't apply. The goods released included items from high-risk sectors with significant ties to the XUAR [Xinjiang Uyghur Autonomous Region] and labor transfer programs."
"While we appreciate the difficulty and scope of enforcing UFLPA, we seek greater transparency about this review process and more clarity why goods stopped based on evidence of a link to the XUAR or labor transfer programs outside the XUAR are being cleared without congressional or public reporting."
5. What I'm reading
Beijing in the Netherlands: How a Volkskrant-reporter became the target of Chinese intimidation (Volkskrant)
A longtime Dutch correspondent in China, now back in the Netherlands, has been targeted in an extraordinary harassment campaign involving threatening messages and false bomb scares.
The harassment is linked to the one targeting a Chinese journalist and two Chinese activists based in Europe and the U.S. that I wrote about a few weeks ago.
Look up: China's military aims to launch 13,000 satellites to rival Elon Musk's Starlink (Washington Post)
"Chinese military researchers are calling for the rapid deployment of a national satellite network project to compete with SpaceX's Starlink, over concerns that Elon Musk's internet-beaming satellites pose a major national security threat to Beijing following their successful use in the Ukraine war."
"Recent Chinese research papers and people familiar with the program say plans are underway to deploy a national mega-constellation of almost 13,000 low-orbit satellites, while military scientists are pursuing research on how to 'suppress' or even damage Starlink satellites in wartime scenarios."
6. 📸 1 photo to go: Taiwan patrols amid Chinese drills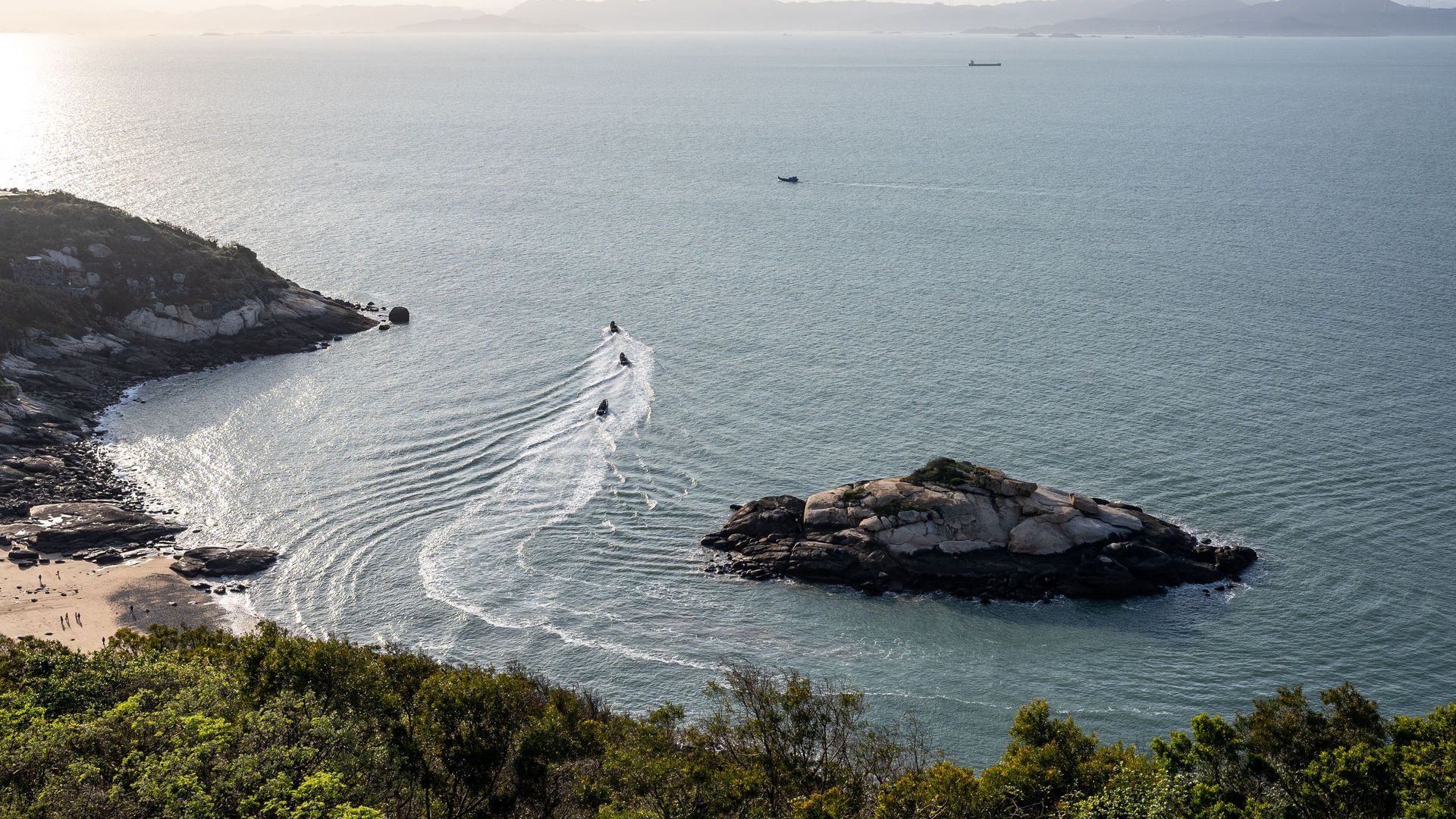 As China has conducted military drills, Taiwan's coast guard, navy and other military forces have stayed very busy tracking Chinese movements.
This photo shows three small boats from Taiwan's Amphibious Reconnaissance and Patrol Unit patrol zooming around a small bay near the Matsu Islands, which are just miles away from China's Fujian Province.