Good Friday morning.
Please send me comments and feedback by replying to this email, contacting me at bill.bishop@axios.com or signal +13012460858. If you want more than a weekly dose of China from me, please subscribe to the Sinocism China Newsletter here.
https://www.axios.com/newsletters/axios-china-4e7e3e7e-4511-40ce-a064-942637de33cc.html?chunk=0#story0
1. Trade tensions will rise with record China trade surplus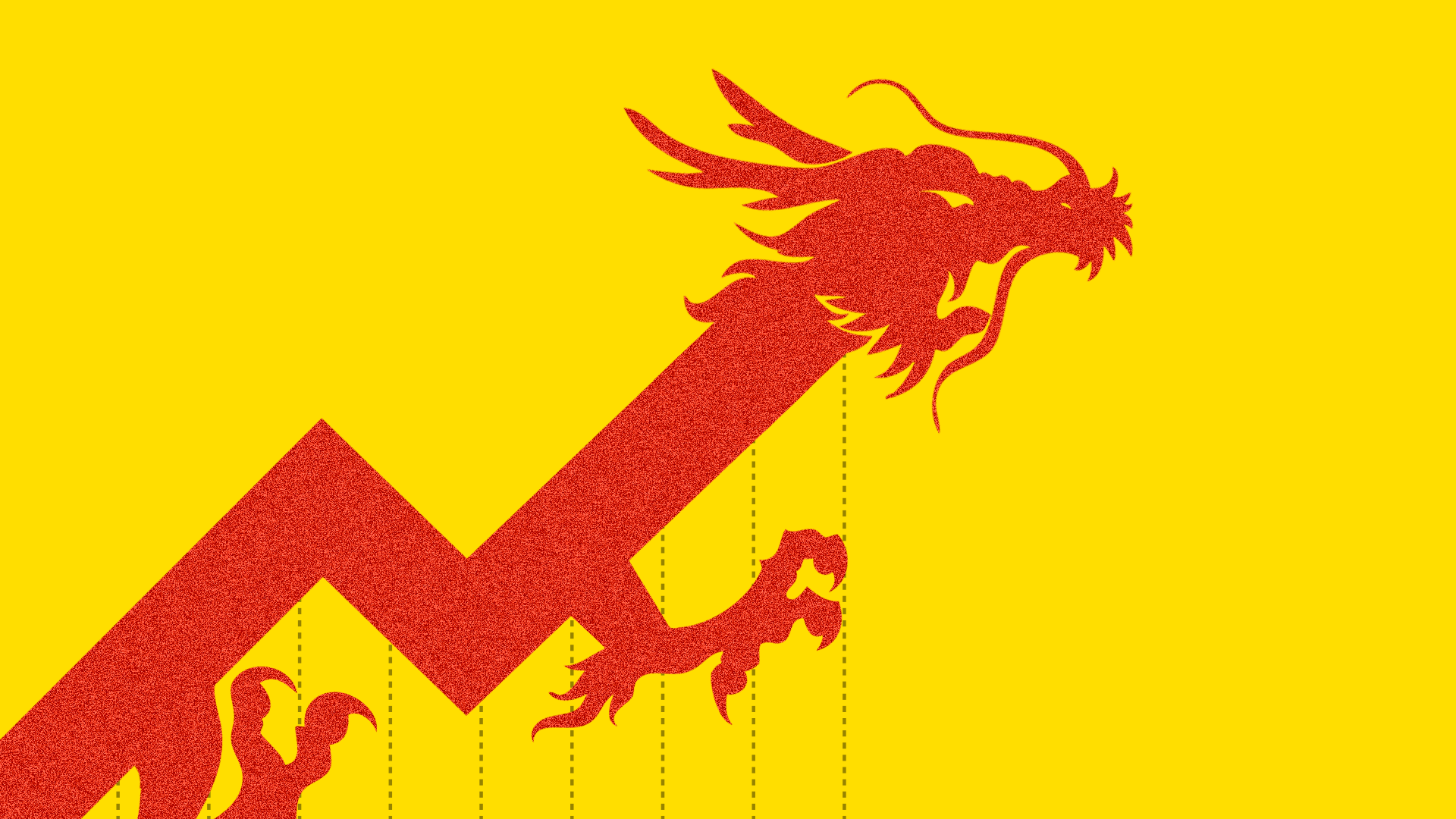 From the Wall Street Journal:
"Stronger growth in the U.S. pushed up demand for Chinese exports, expanding China's trade surplus in goods by 10% to $275.8 billion last year, even as its overall trade surplus shrank 17%, according to Chinese customs data released Friday."
The trade deficit with China is the U.S.'s largest with any trading partner and 2017's is the biggest with China in the nearly five decades for which records exist."
Why it matters: The Trump administration has been far softer on trade with China in its first year than the president promised on the campaign trail. There have been administration threats for months of much tougher actions and this latest data is more fuel to China trade hawks like U.S. Trade Representative Robert Lighthizer.
Go deeper: In his interview Thursday with the WSJ, President Trump said North Korea is the reason he has not kept his campaign promises about the trade imbalance with China:
"[W]e've been much tougher on China, but not nearly as tough as I would be, but they are helping us a lot with North Korea ... And you see in North Korea what's happening with North Korea all of a sudden. China's been helping us a lot, so you can veer a little bit differently, but for the most part everything I've said I've done."
https://www.axios.com/newsletters/axios-china-4e7e3e7e-4511-40ce-a064-942637de33cc.html?chunk=1#story1
2. China's 2017 GDP growth was above target at 6.9%
The official release date is not until Jan. 18, but reveals from Premier Li Keqiang got ahead of the official announcement.
Buzz, from Caixin:
China's Premier Li Keqiang has revealed the economy grew by around 6.9% last year, just days before the government is due to officially release the numbers. The growth rate, if confirmed next week, would be the first acceleration in seven years.
The rate is way ahead of the official target of an increase of around 6.5% set in March…
Why it matters: Stronger than expected growth may give policymakers more leeway to push harder on the mooted crackdown on financial risk and overcapacity in 2018.
Yes, but: Doubts about the accuracy of the data are legitimate. There is reason to believe the following two local governments may not be the only ones padding their statistics:
https://www.axios.com/newsletters/axios-china-4e7e3e7e-4511-40ce-a064-942637de33cc.html?chunk=2#story2
3. China commodities demand setting records
In spite of the legitimate concerns about the accuracy of the Chinese GDP data, there is no question the demand for hard and soft commodities is real.
From Bloomberg:
"China's economic expansion has been beating expectations since the second half of last year, boosting demand for all kinds of commodities," Guo Chaohui, an analyst with Beijing-based China International Capital Corp., said by phone. "We are expecting continued strength in economic growth in 2018 which will keep up the nation's import appetite."
A couple examples of record imports:
China surpassed the U.S. in 2017 as the world's largest importer of oil, taking in an average of 8.43 million barrels of oil each day.
The country imported a record number of soybeans in 2017 and by the end of this year is projected to account for 65% of the global soybean trade.
The bottom line: There are valid concerns about the health of China's economy, especially given the massive debt overhang, but going into 2018 commodity markets believe the economy will continue to do well.
https://www.axios.com/newsletters/axios-china-4e7e3e7e-4511-40ce-a064-942637de33cc.html?chunk=3#story3
4. 3 big political meetings this month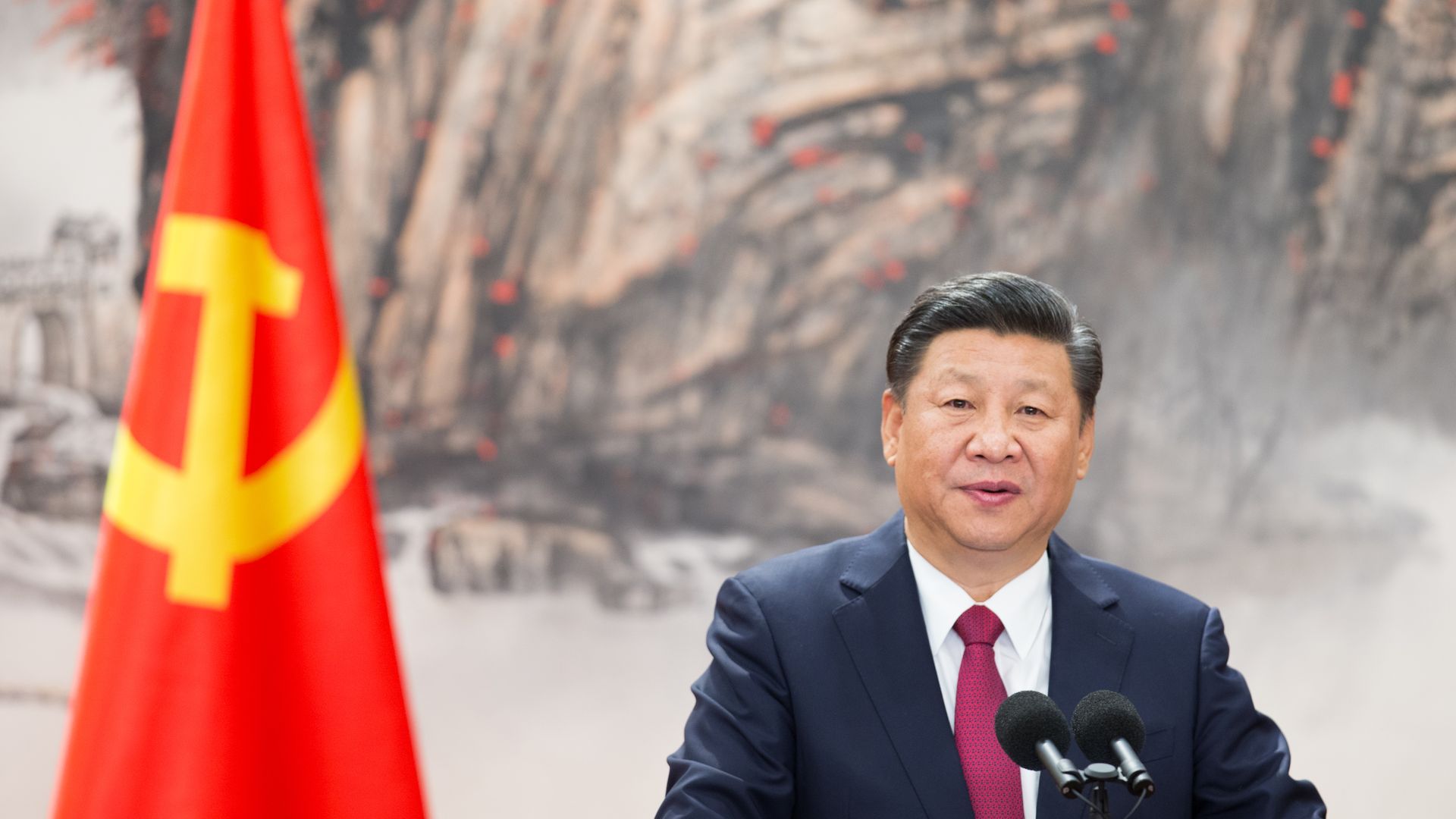 Chinese President Xi Jinping started 2018 as he ended 2017, demonstrating to all 80+ million Chinese Communist Party members that he is demanding absolute loyalty.
Quick take: Politics are still very much in command in the Xi era, and the focus on Party loyalty and political correctness is about ensuring regime security and improving the implementation of central government policies through all levels of the bureaucracy. If Xi succeeds, we may see a much higher functioning PRC government that is able to execute on many of its ambitions goals.
Xi's message: In his speech at meetings held earlier this month, reported by Xinhua, he emphasized that party officials should "always be reliable, align themselves to the Party's central leadership in thinking and deeds, follow the Party's instructions and fulfill their responsibilities."
What's next: On January 18–19, the Communist Party Central Committee will hold the second Plenum of the 19th Party Congress. The biggest expected outcome of that meeting is a proposal to revise the Constitution to incorporate a commission that will enhance the scope and powers of anti-corruption efforts.
https://www.axios.com/newsletters/axios-china-4e7e3e7e-4511-40ce-a064-942637de33cc.html?chunk=4#story4
5. Is D.C. getting serious about PRC influence operations?
Earlier this week, Washington Post columnist David Ignatius wrote "China's fingerprints are everywhere" about the administration's developing approach to counter Chinese influence efforts:
In targeting Chinese operations, the administration is walking a delicate line between helping American academics, think-tank experts and journalists resist pressure and fomenting mass public anxiety about Beijing's activities. Officials say they want to avoid the hysteria of the 1950s — but also help American institutions push back against intimidation from a Chinese Communist Party that is rich, self-confident and seductive in a way that Russia has never been.
The administration official said in an interview Tuesday that the target "is not Chinese soft power — the legitimate exchange of people and ideas, which is something we welcome. What we're talking about are coercive and covert activities designed to influence elections, officials, policies, company decisions and public opinion."
Why it matters: The goal of Chinese influence efforts is to reshape the global environment to accommodate Chinese Communist Party values. These influence operations are a significant priority for the party, pose a very real challenge to Western countries, and so in the absence of concerted action, party influence will only increase.
Go deeper: I listed growing Chinese influence abroad as one of the seven top China top themes in 2018.
https://www.axios.com/newsletters/axios-china-4e7e3e7e-4511-40ce-a064-942637de33cc.html?chunk=5#story5
6. Marriott and Delta in trouble for disrespecting China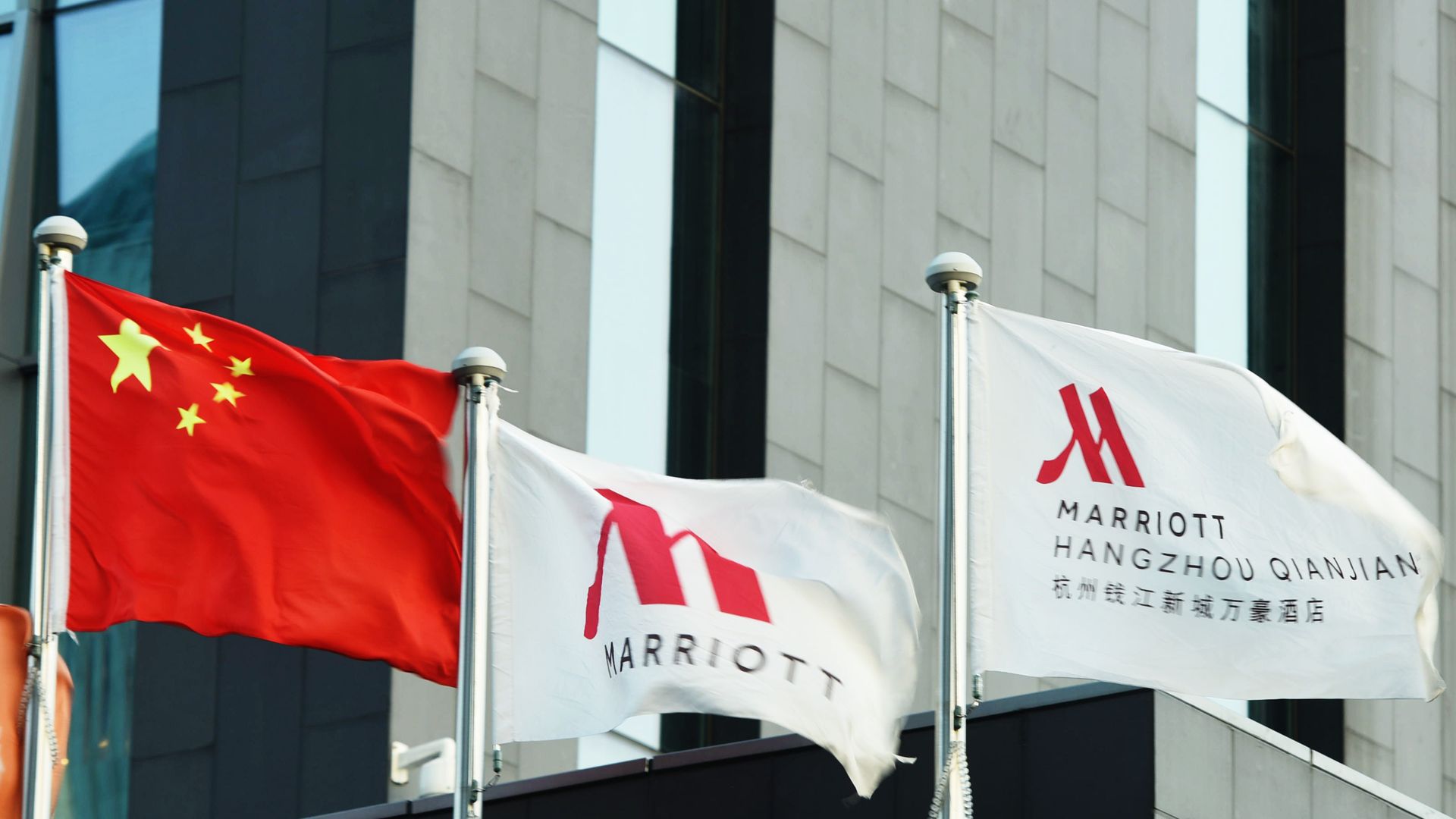 A poorly worded customer survey by Marriott has set off a sovereignty storm for foreign firms operating in China.
ICYMI: Earlier this week, Marriott sent out a Marriott Rewards survey that listed Hong Kong, Macau, Taiwan, and Tibet as "countries." Chinese netizens went nuts and Xinhua reports that regulators took up the cause.
Regulatory response: The regulators ordered Marriott's China website and app to shut for a week, and the company has issued multiple apologies in Chinese and English, including this tweet:
Marriott International respects the sovereignty and territorial integrity of China. We don't support separatist groups that subvert the sovereignty and territorial integrity of China. We sincerely apologize for any actions that may have suggested otherwise.
More: Delta Airlines is now also in trouble as it lists Taiwan and Tibet on its website.
Why it matters: Foreign firms who are seen to violate "the sovereignty and territorial integrity of China" risk massive pushback from the Chinese government and consumers.
Possible bonus: The Lunar New Year, a big Chinese overseas travel holiday, is next month. Marriott and Delta may have to offer big discounts to PRC passport holders to make amends.
https://www.axios.com/newsletters/axios-china-4e7e3e7e-4511-40ce-a064-942637de33cc.html?chunk=6#story6
7. #MeToo in China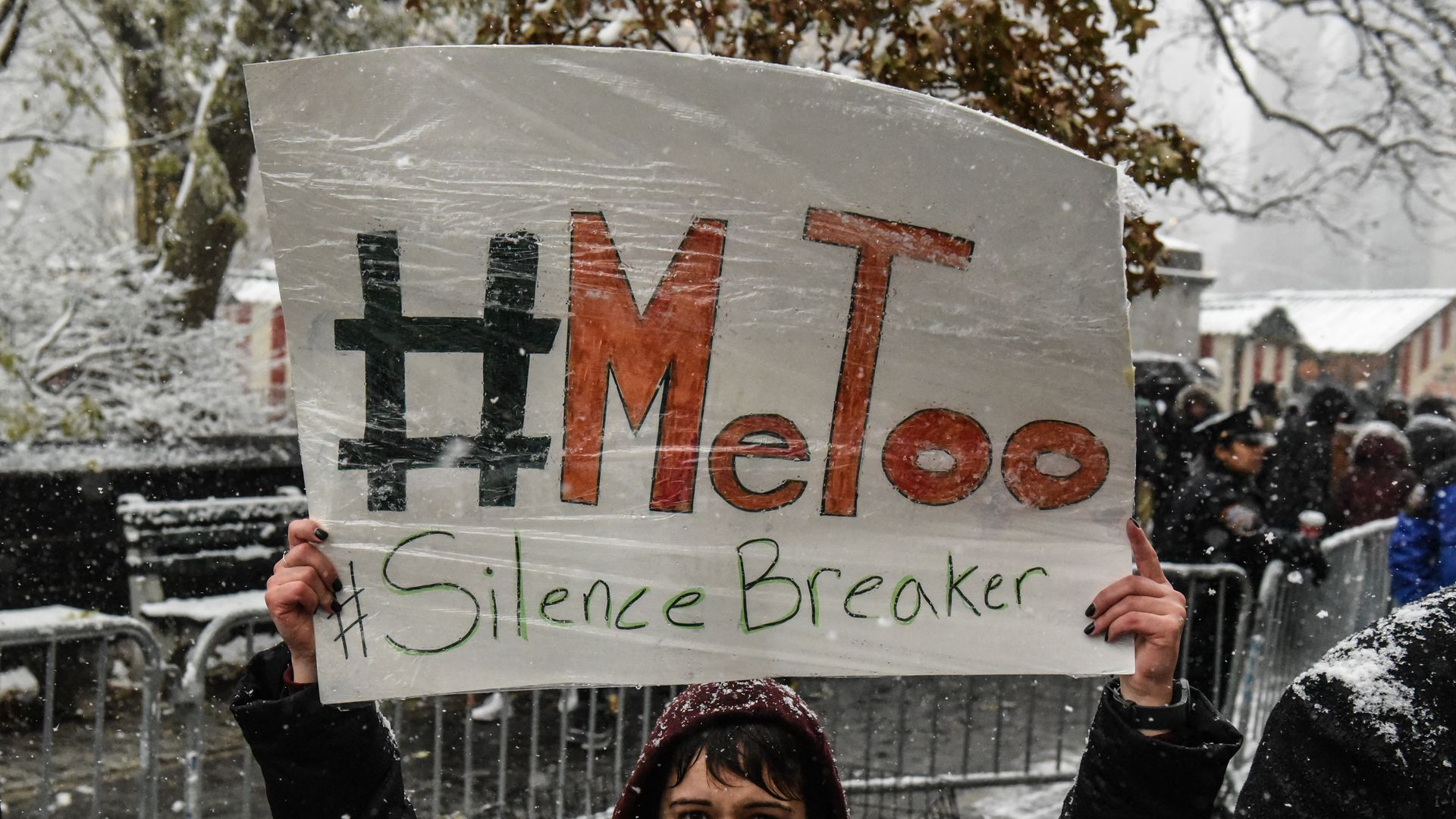 The #MeToo movement, known as #我也是 in Chinese, has struggled to catch on in China, though not due to the lack of sexual harassment and assault.
Driving the news: On Friday, Xinhua reports Beihang University professor Chen Xiaowu was removed from his job and stripped of his teaching certificate. This follows accusations of sexual harassment from a former student that went viral on Chinese social media, per The Verge.
Yes, but: Do not expect a widespread movement like we have seen in the U.S. The government is paranoid about any citizen-led movement, especially one that may target prominent people.
As the Washington Post reported earlier this week:
Abroad, the #MeToo movement has led to the downfall of many prominent men, including politicians. That's bound to make Chinese leaders nervous, said Fincher. Not only have some women's posts been censored on social media, but there has been none of the in-depth, investigative reporting by news media of the kind that brought down Weinstein in the United States.
https://www.axios.com/newsletters/axios-china-4e7e3e7e-4511-40ce-a064-942637de33cc.html?chunk=7#story7