Axios China
January 31, 2023
Welcome back to Axios China. Today we're looking at how democracies have embraced industrial policy and economic security as they look to counter authoritarian expansion.
We're also looking at U.S. Secretary of State Antony Blinken's upcoming visit to China, TikTok's promise to testify in Congress, and lots more.
Today's newsletter is 1,503 words, a 6-minute read.
1 big thing: Democracies embrace economic security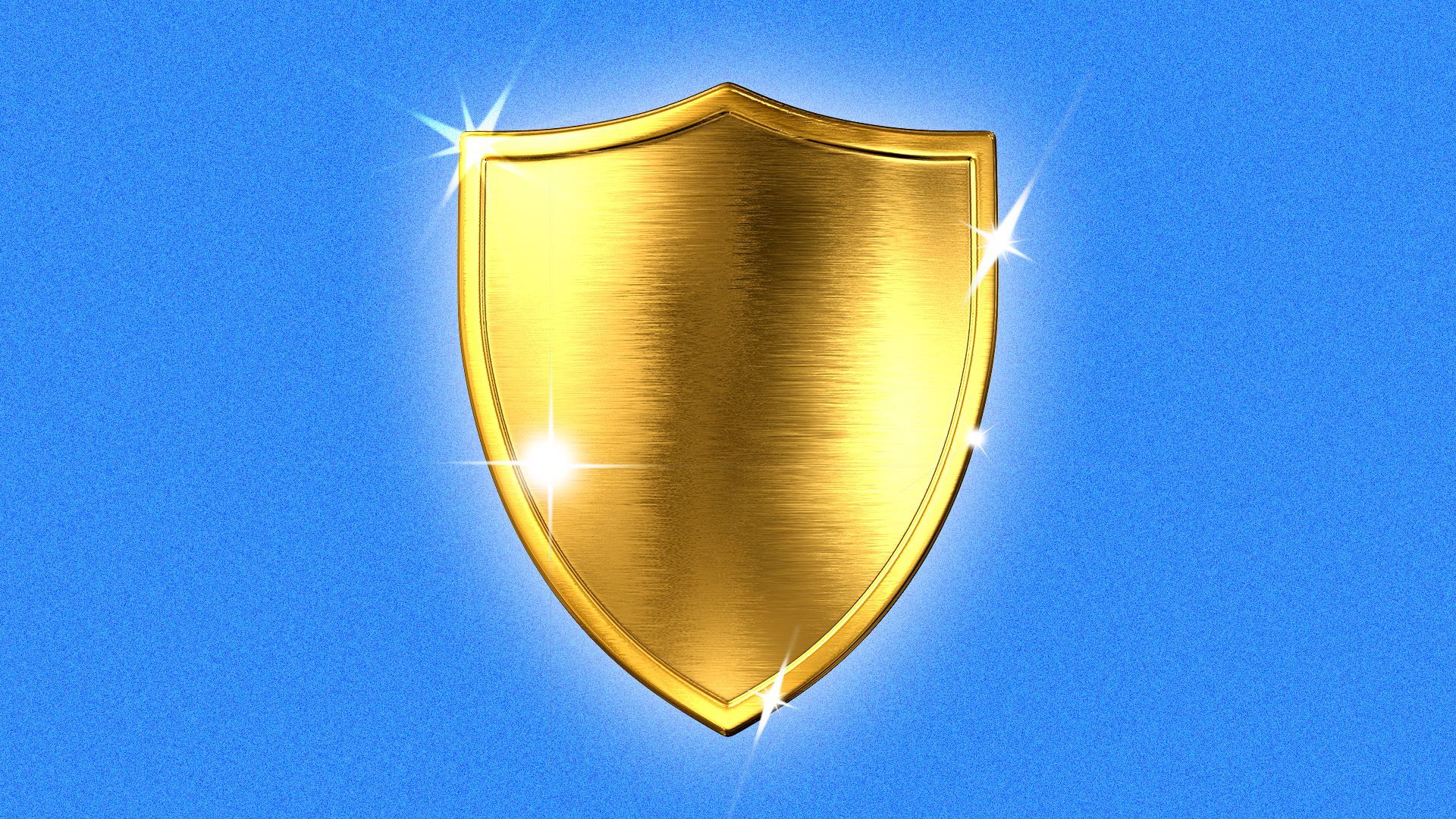 The vision of a truly open global economy is fading as countries adopt import and export bans, use tariffs as geopolitical leverage, and reroute investment and supply chains in the face of sanctions.
Why it matters: Democratic countries are increasingly using economic security as a crucial way to protect themselves from China and Russia.
Driving the news: The U.S. struck a deal with Japan and the Netherlands last week to restrict exports to China of equipment used to make chips, Bloomberg reports.
The big picture: The U.S., Europe, Japan, and other democratic countries are taking steps to improve supply chain resilience, diversify trade relations, and reduce dependence on China and Russia in key sectors such as energy and technology.
Those moves come amid growing awareness that the Chinese government uses its economic heft as geopolitical leverage — including by issuing import bans to punish companies and countries that cross political red lines, offering loans and trade deals to gain support in multilateral organizations, and using private companies to perform data collection or surveillance on behalf of the state.
Western countries also increasingly see economic security as a way to defend Ukraine, and Europe at large, from Russia by severing its economic ties to the West.
Details: In December, Japan released its first national security strategy in almost a decade. The strategy officially defined economic security for the first time and formally elevated it as a part of national security.
"The new national security strategy allows Japan to use economic tools more explicitly for strategic purposes," Mariko Togashi, a research fellow for Japanese security and defense policy at the UK-based International Institute for Strategic Studies, tells Axios.
The strategy built on an economic security act passed in the Japanese Diet last year, which contained measures to support supply chain security and core infrastructure security, and to promote public-private cooperation in technology.
Japan is also the first country in the world to appoint an economic security minister, Togashi said.
The U.S. has also embraced the idea that economic security and industrial policy are crucial components of national security when confronting an economic juggernaut like China.
In early 2022, the Biden administration unveiled a plan to reshore critical technologies and in October restricted the export of semiconductors to China, crippling the budding artificial intelligence sector there.
Treasury Secretary Janet Yellen has called for democratic countries to embrace "friend-shoring," meaning supply chains for critical technologies to friendly countries.
Europe, too, is reassessing its previous embrace of open trade. NATO Secretary General Jens Stoltenberg said in December that the war in Ukraine has "demonstrated our dangerous dependency on Russian gas. This should lead us to assess our dependencies on other authoritarian states, not least China."
What to watch: The U.S. government is currently drafting a report, due to be submitted to Congress by the end of February, that sketches out a national security screening process for outgoing investment to China — which if adopted would be an unprecedented step.
2. Blinken to visit China as both sides seek stable relations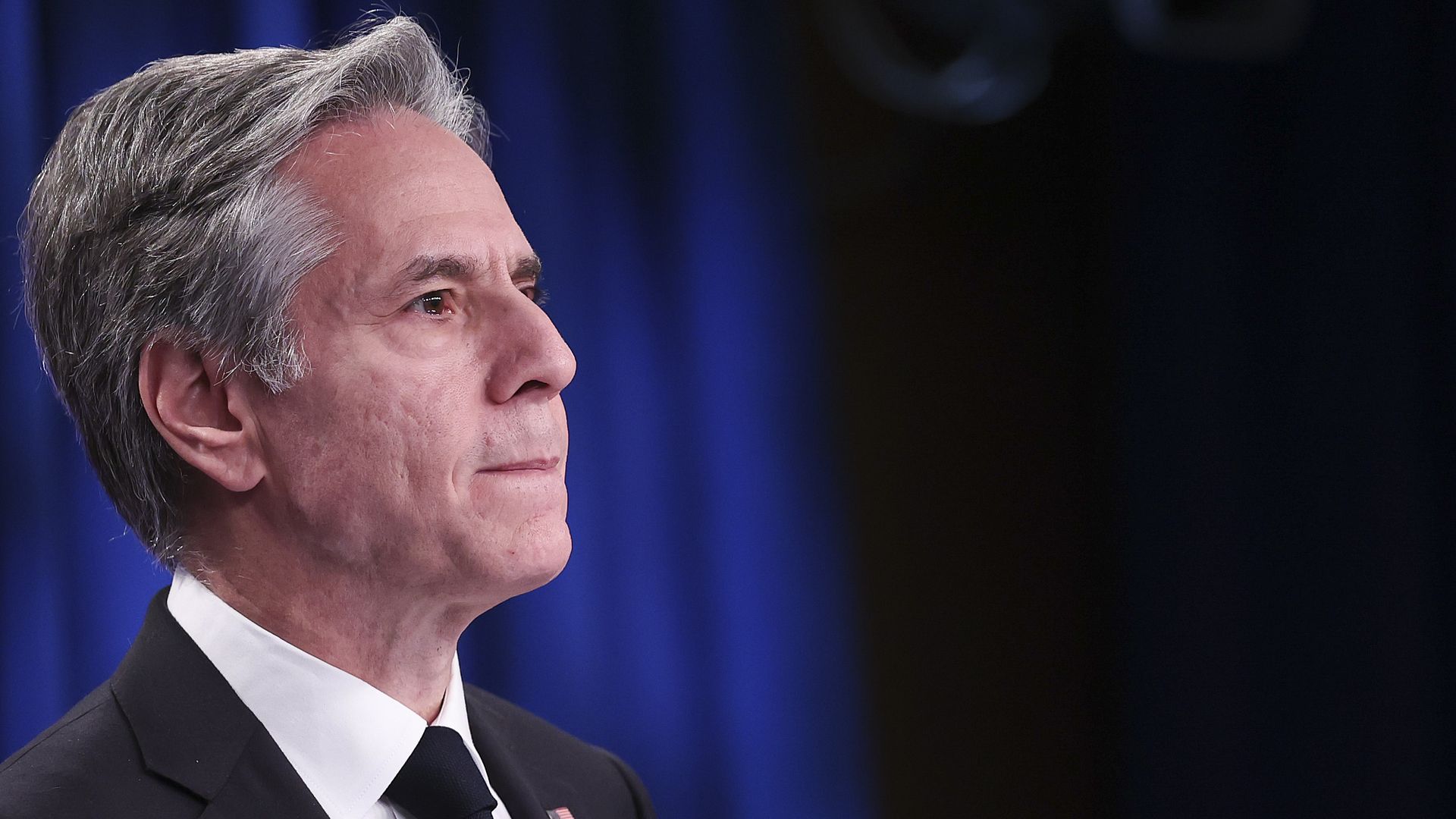 U.S. Secretary of State Antony Blinken will visit China this weekend, as both Washington and Beijing seek to lower the temperature in what remains a dangerously tense bilateral relationship.
Why it matters: The superpowers are openly trying to outmaneuver each other in sectors ranging from technology to security to trade, and face a growing risk of conflict over Taiwan.
Flashback: The last time a U.S. secretary of state visited China was Mike Pompeo's trip in 2018 — a meeting fraught with disagreements, as the Trump administration began a period of open confrontation with Beijing.
What's happening: The visit is the latest in a series of high-level meetings between the U.S. and China in recent months in which both sides have publicly sought to convey a somewhat softer tone.
Biden and Chinese President Xi Jinping met on the sidelines of the G20 summit in Indonesia in November. Top East Asia diplomat Daniel Kritenbrink and his counterpart Xie Feng also met in China in December.
What to watch: Don't expect many concrete deliverables from Blinken's trip, analysts say, but do expect both sides to emphasize managing tensions.
"This is really about reestablishing the undergirding of the relationship," Jude Blanchette, the Freeman chair in China studies at the DC-based Center for Strategic and International Studies, said in a public briefing.
3. Catch up quick
1. The U.S. is likely to secure expanded access to two military bases in the Philippines, strengthening the U.S.'s strategic position in the region, the Washington Post reports.
2. Biden extended a program that allows Hong Kong residents facing oppression back home to remain in the U.S., the Wall Street Journal reports.
3. Baidu is developing its own version of AI chatbot ChatGPT, positioning itself to be the first to roll out the technology to Chinese consumers, the Wall Street Journal reports.
4. Republican officials in Texas are threatening to bar Chinese, Iranian, North Korean, and Russian nationals from buying property in the state. Go deeper.
Critics say the policy would discriminate against Chinese American communities.
5. Smartphone sales in China hit a 10-year low in 2022 as the economy slowed and consumer spending fell, Reuters reports.
4. TikTok CEO will testify in Congress, as pressure mounts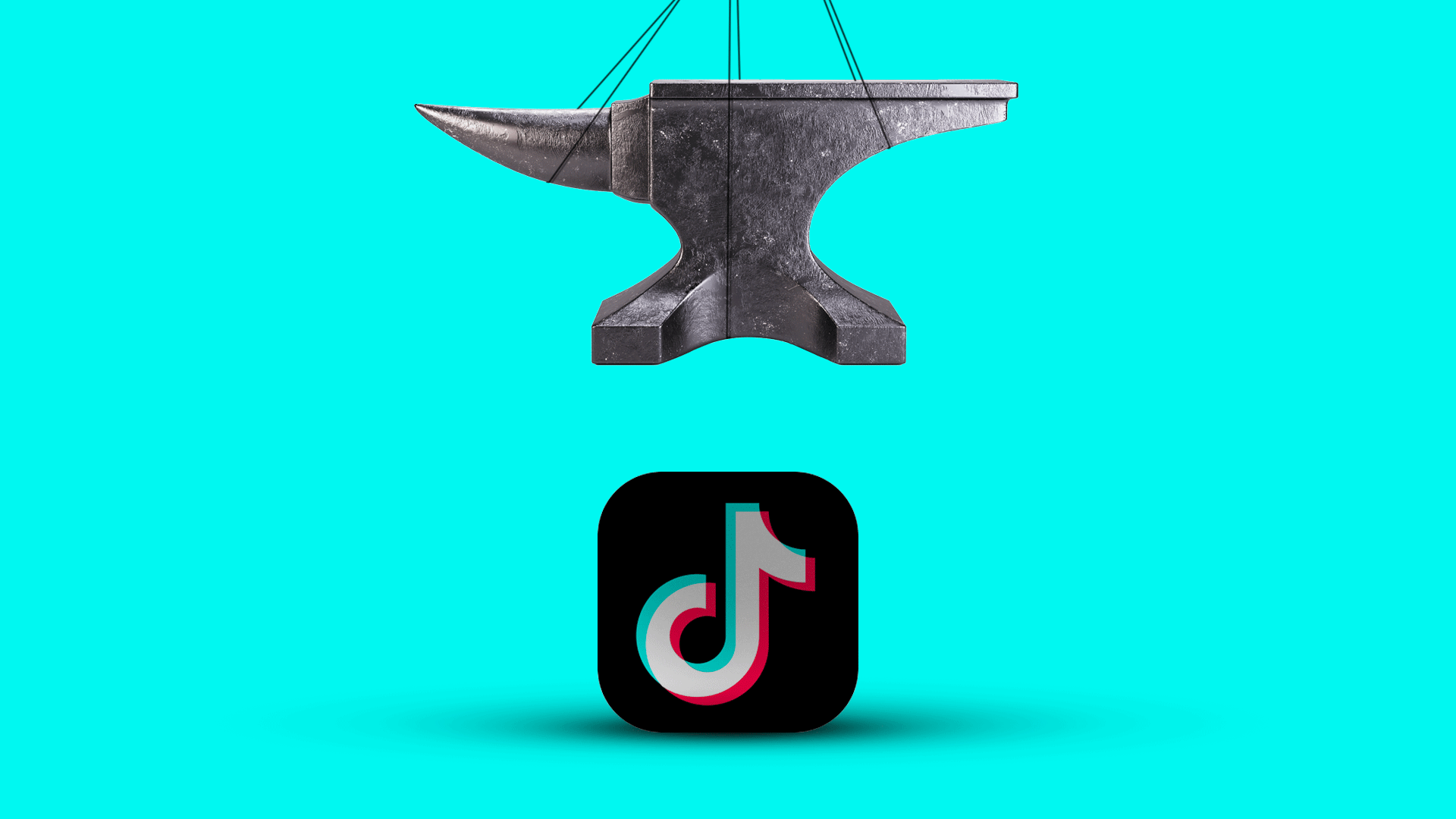 ByteDance, the Chinese maker of TikTok, is the world's most valuable startup. But in an era when tech industry share prices are falling and pink slips are flying, it may also be the world's most beleaguered startup, Axios' Dan Primack writes.
Driving the news: TikTok CEO Shou Zi Chew has agreed to testify before the House Energy and Commerce Committee on March 23, his first-ever appearance before a congressional committee.
Chew will be asked about "TikTok's consumer privacy and data security practices, the platforms' impact on kids, and their relationship with the Chinese Communist Party," per the committee's statement.
The big picture: TikTok, which is ByteDance's crown jewel in the U.S., appears closer to being smashed than at any time since former President Trump tried (and failed) to ban the app in mid-2020.
On Feb. 27, a new law kicks in that bans TikTok from federal government employees' work devices, although enforcement mechanisms remain unclear.
It's also been banned on government-issued devices in more than a dozen states, while several large U.S. universities have barred it from their WiFi networks.
The House Foreign Affairs Committee plans to vote in February on a new bill to ban TikTok in the U.S.
Backstory: It wasn't supposed to be this way. ByteDance seemed to have successfully waited out Trump, winning some court battles along the way, while also forging a tech partnership with Oracle that was designed to satisfy U.S. national security concerns.
That partnership, nicknamed Project Texas, remains on the table, but has proven so unpersuasive that TikTok felt the need to launch a new PR offensive that included a briefing for select journalists and academics.
One takeaway from the briefing, per Lawfare Blog, is that it would cost $1.5 billion to form a superstructure to monitor Project Texas, plus another $1 billion per year in operating costs. For context, ByteDance was wildly unprofitable in 2021, although the revenue-to-cost gap began to shrink in Q1 2022 (it's unknown what TikTok contributes to either income statement line).
The bottom line: Following Trump's opening salvo, ByteDance began working on a carveout plan for TikTok that likely would have culminated in an IPO. Don't be surprised to see such talks eventually resume, given how much there is at stake for the company and its investors.
5. What I'm reading
Lending game: China's first African debt rodeo is playing out in Zambia (Axios)
"The first test for African debt restructuring in a post-COVID world is playing out in Zambia, a land-locked country bigger than Texas, rich in copper and loaded with Chinese debt — and so poor that most of its population lives on less than $2 a day."
"If Zambia, China and international creditors cannot come to an agreement on how to restructure Zambia's debt, other African countries might get a glimpse of their fate."
Big brother in rural China: After 3 years of Covid, CNN went into rural China for Lunar New Year. Here's what we found and how officials tried stopping us (CNN)
"It quickly became apparent I would be unable to further investigate the Covid situation in the area, with the officials hovering over us. Hence, we drove out of the village to a public hospital in the neighboring county about two hours away."
"We saw them say something to the staff there, then suddenly no one would speak to us, so I went outside and asked nearby stores if they had seen lines outside the clinic a few weeks ago. Every time, the government minder would interrupt the conversation to speak to the interviewee, clearly telling them not to say anything."
6. 1 photo to go: Glass bridge in Guizhou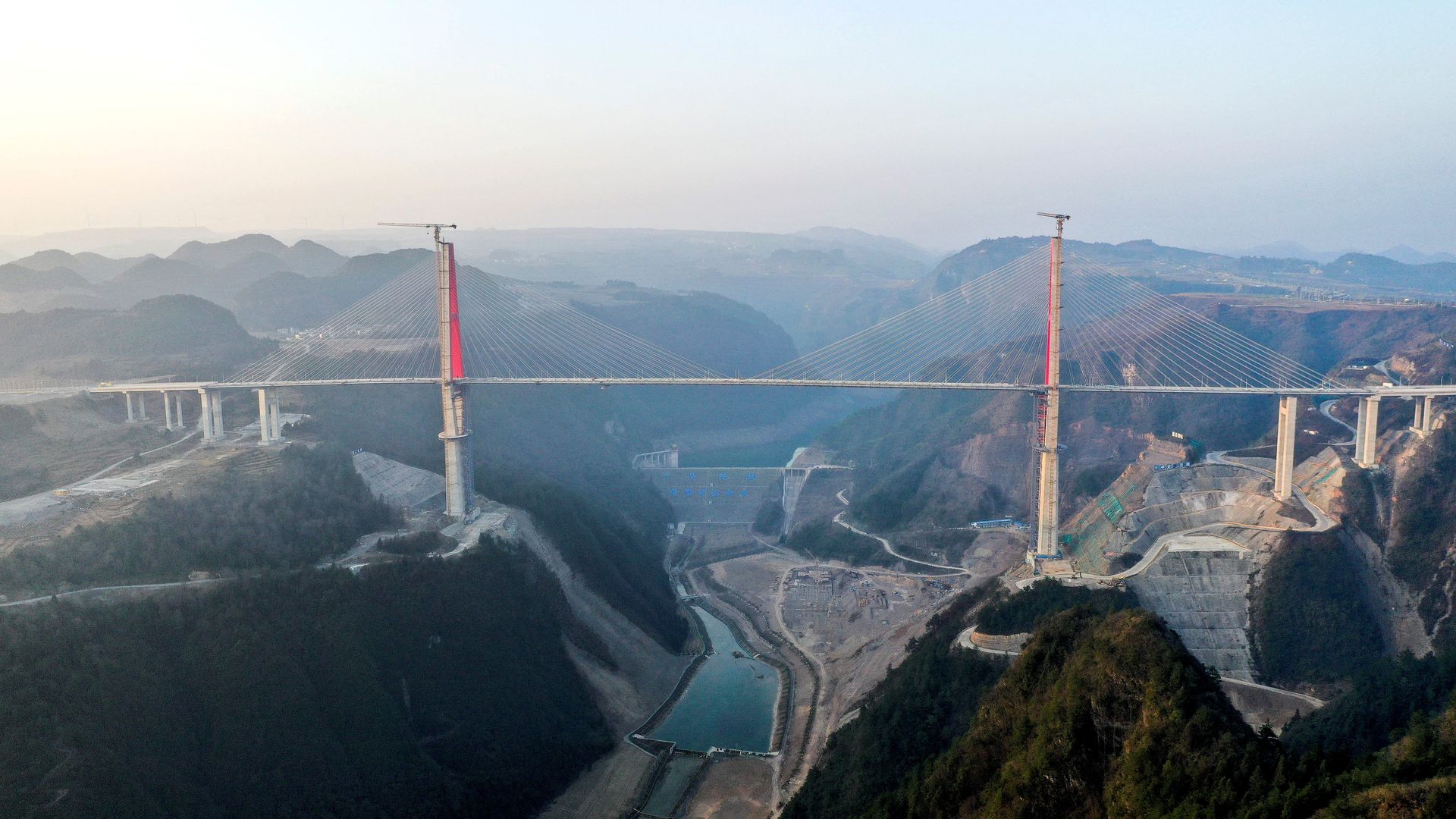 Guizhou is an underdeveloped province in China's southwest. Officials there hope the Longlihe Bridge, which is due to be completed soon, will help attract tourists by making it easier to travel from the capital city Guiyang to a scenic grassland not far away.
The 1,260-meter-long bridge that spans low hills and a winding gorge includes a 500-meter glass walkway.
A big thank you to Alison Snyder for edits, Bill Kole for copy edits, Dan Primack for contributing, and Annelise Capossela and Natalie Peeples for visuals.