Axios China
March 28, 2023
Welcome back to Axios China. I'm back from my vacation in Cambodia, where there were signs everywhere of the country's close relationship with China.
Today's newsletter looks at how tech giants feel trapped in a tug of war between the U.S. and China. We've also got an interview with Rep. Ami Bera on China's economic coercion, a look at Chinese Communist Party influence in Utah, and lots more.
Today's Smart Brevity count: 1,710 words, a 6½-minute read.
1 big thing: Tech giants caught between escalating U.S.-China tensions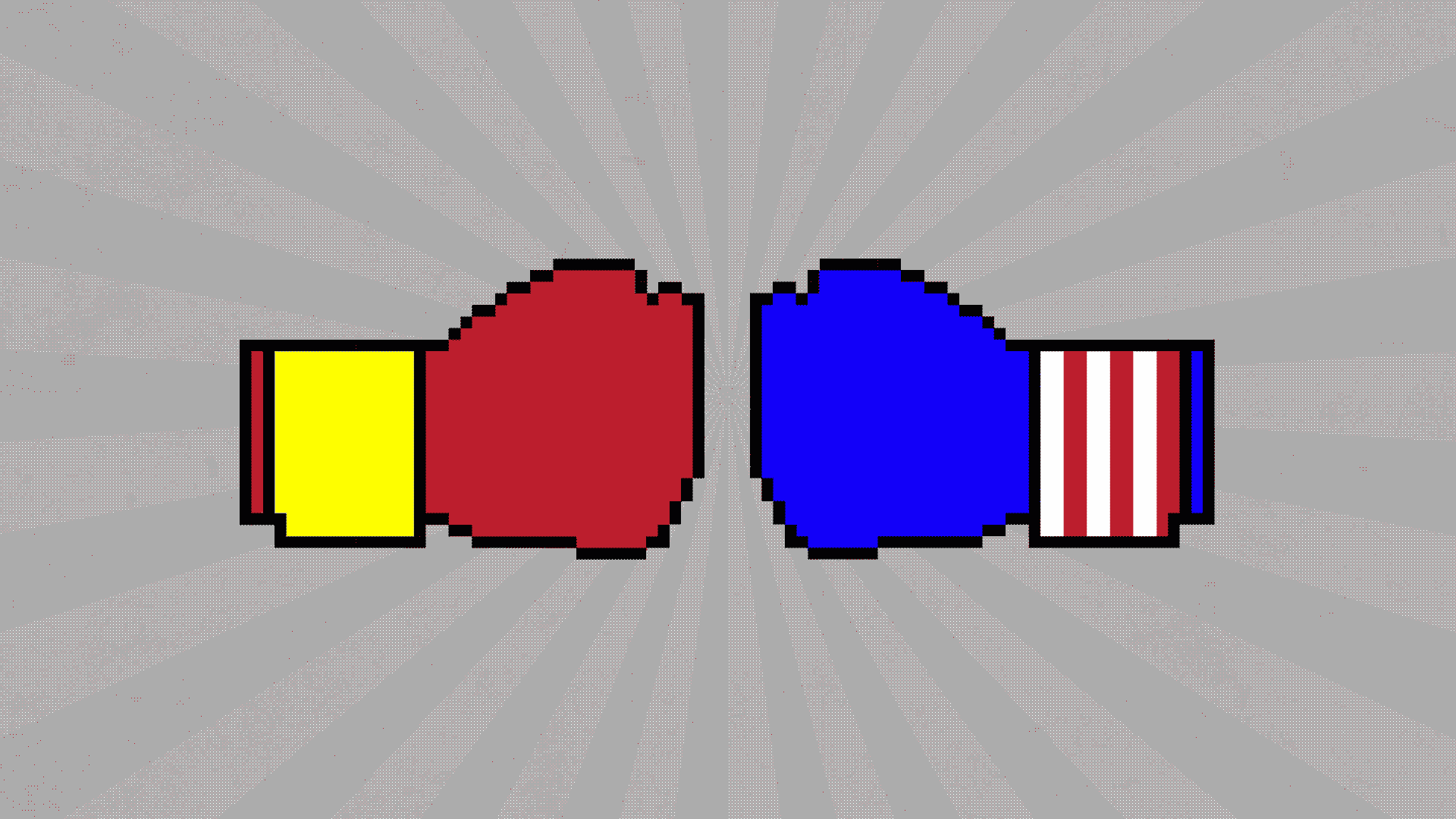 Apple CEO Tim Cook for the first time since the pandemic traveled to China this weekend, where he touted the company's strong relationship with the country at a business conference organized by the Chinese government, Axios' Sara Fischer writes.
Why it matters: Cook's trip, which came just days after a bipartisan group of lawmakers grilled TikTok CEO Shou Zi Chew on Capitol Hill, demonstrates the thin line tech executives must straddle between currying favor with their home countries and the foreign markets they rely on.
Driving the news: Cook delivered an impassioned speech at the annual China Development Forum on Saturday, noting that the relationship between China and Apple has been "symbiotic" and one that both parties have "enjoyed."
"I am thrilled to be back in China. It means the world to me, and I feel really privileged to be here," the Wall Street Journal quoted him saying.
Between the lines: Apple has relied heavily on China for years to produce most of its global hardware products.
The pandemic, however, forced the firm to reconsider ways it should diversify its supply chain.
The company is reportedly looking to move some of its MacBook manufacturing efforts over to Vietnam with the help of Foxconn, one of its top suppliers, Forbes reports.
Still, China remains a key partner and a large market for the firm. Apple reported nearly $24 billion in sales in China in the last quarter of 2022, making the country its second-largest market for product sales outside of the U.S., closely behind Europe.
Be smart: Cook's trip underscores how different the Chinese relationship can be for manufacturing firms versus software companies.
Most U.S. software giants are unable to operate in China, due to censorship demands.
Many of China's top mobile apps have found a large audience in the U.S., but few U.S. apps are able to penetrate the Chinese market.
The big picture: The U.S. government's concerns that imports of foreign technology could pose national security risks are heightening tensions between Beijing and Washington.
U.S. lawmakers have so far mostly taken aim at hardware and enterprise technology firms like Huawei and ZTE. The government banned sales and imports of new telecommunication devices from those companies in the U.S. last year.
TikTok is the first major consumer app that lawmakers are publicly threatening to ban. On Monday, Punchbowl news reported that Sen. Josh Hawley (R-Mo.) wants the Senate to vote this week on legislation he introduced to ban TikTok.
What to watch: In the past, some companies have faced pressure over their tight business relationships with China.
Apple is so far staying close to China without apparently paying much of a price, even in an era when Chinese firms like TikTok face intense criticism in the U.S.
2. Congress zeros in on China's economic coercion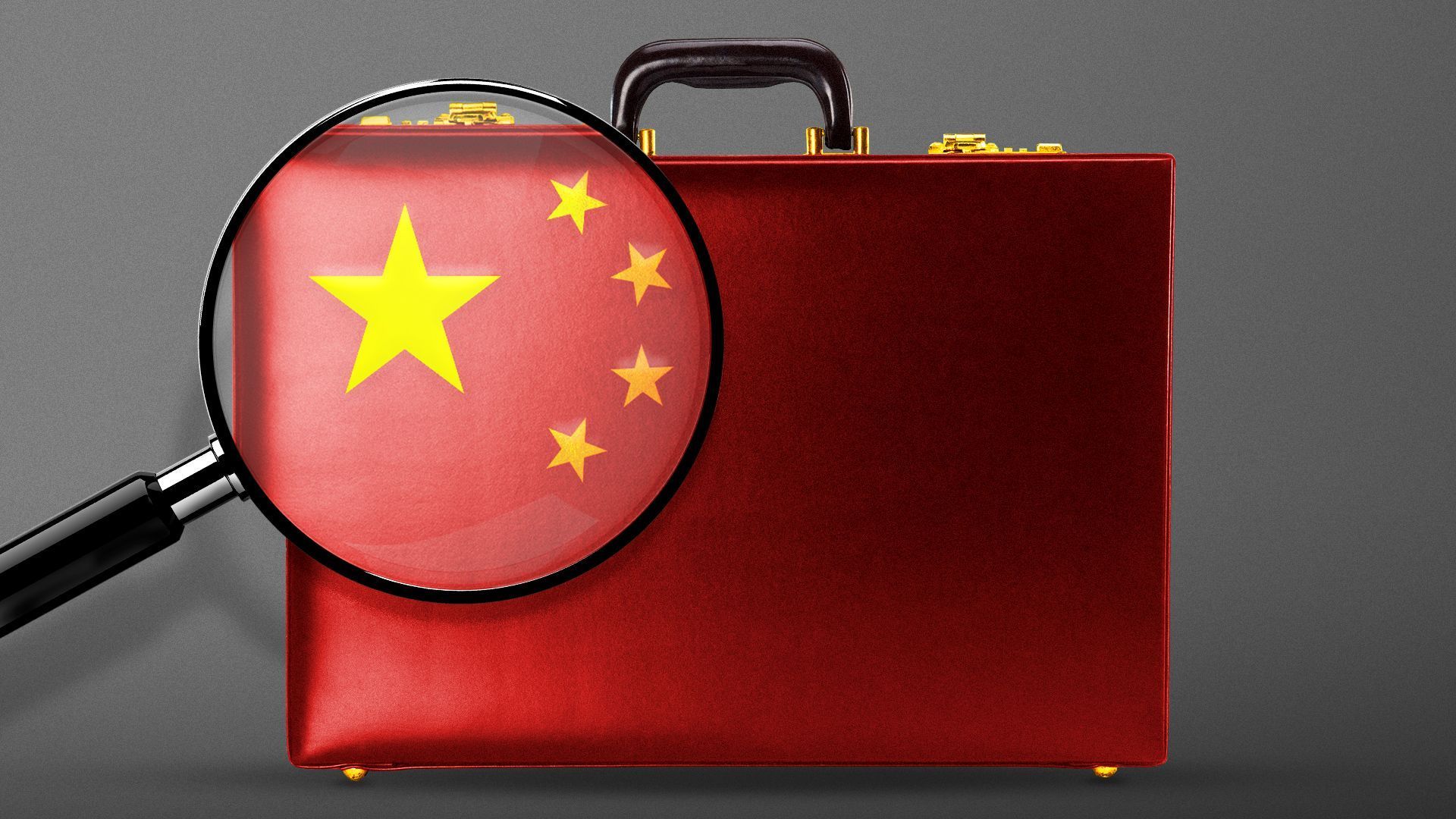 The U.S. must develop specific tools to help allies and partners around the world counter China's economic coercion, Rep. Ami Bera (D-Calif.) told Axios in an interview.
Why it matters: The idea of a mutual economic defense pact is gaining traction, as more governments become concerned about the ability of small and mid-size democracies to withstand pressure from an economic juggernaut like China.
A bill under consideration on Capitol Hill would mark a step toward an economic collective defense.
What's happening: Bera and a bipartisan group of lawmakers introduced a bill in late February that would give the president new authority to support allies and partners facing politically motivated economic pressure from China or other countries.
The bill would allow the president to seek congressional support to send aid to the targeted country, decrease duties on products from the country affected by economic coercion, increase duties on products from the country engaging in coercion, and other measures.
The new bill builds on one passed last year as part of the National Defense Authorization Act that created an inter-agency task force to study China's economic coercion.
"We've seen for years how the Chinese Communist Party has used coercive tactics," Bera told Axios. "We know China uses these tools, so we should be prepared to use counter tools."
Details: Bera gave several examples from recent years of Beijing's use of import restrictions, informal sanctions and tariffs to punish democratic nations for taking actions the Chinese Communist Party didn't like.
After South Korea deployed a U.S.-made missile defense system in 2017, Chinese authorities prevented Chinese tourists from traveling to South Korea and canceled K-pop performances in China.
The Chinese government slapped import tariffs on Australian wine, coal, barley and other products in 2020 after then-Prime Minister Scott Morrison called for an independent inquiry into the origins of the coronavirus.
Beijing blocked trade with Lithuania in 2021 after Vilnius and Taipei announced they would each open representative offices.
Bera said that while he thinks the American public understands the importance of competition with China, the U.S. business community might need a little more persuasion.
Some U.S. businesses, for example, might be affected if the president were to increase or decrease import duties in order to aid allies and partners facing economic coercion.
What to watch: European leaders made a key breakthrough today in the creation of a new anti-coercion instrument that could be used to help protect member states from economic coercion.
Go deeper: Economic coercion is China's favorite new foreign policy tool
3. Catch up quick
1. China has emerged as a new heavyweight in "providing emergency loans to debt-ridden countries," Keith Bradsher writes in the New York Times.
2. Honduras broke off diplomatic ties with Taiwan and established formal relations with China, per AP.
3. Chinese components are in Russian body armor being found on the battlefield in Ukraine, Erin Banco and Steven Overly report for Politico.
4. Sweden's Northvolt looks to challenge China's battery dominance, Axios' Alan Neuhauser reports.
5. Former Taiwan President Ma Ying-jeou arrived in China yesterday, per AP.
4. Travel notes from a China reporter in Cambodia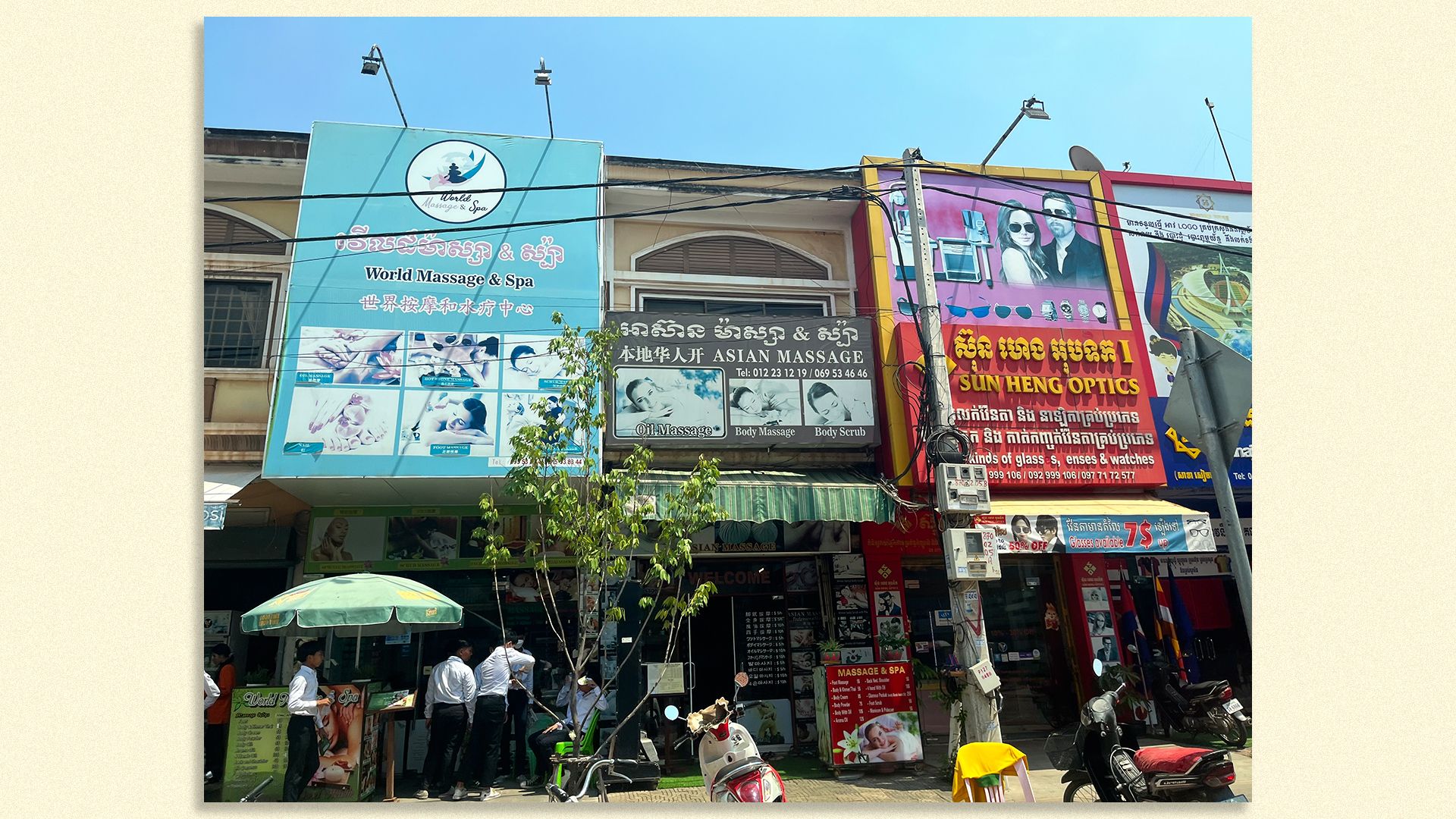 I spent last week on vacation in Cambodia, where I couldn't help but notice the very visible signs of China's close economic, cultural and people-to-people ties with the country.
Details: All across the capital city Phnom Penh, many signs were written in three languages: Khmer, English and simplified Chinese, which is used on the mainland but not in Hong Kong or Taiwan.
It was clear that Chinese tourism had been a big part of the local economy before the pandemic. Though locals told me that Chinese tourists hadn't yet returned to pre-pandemic numbers, there were numerous tour groups from China at the Tuol Sleng Genocide Museum and the Royal Palace.
Companies with Chinese owners were a regular feature of the Phnom Penh landscape. Supermarkets featured dried red dates produced in Xinjiang and Chinese sunflower seed brands, alongside local and Western brands.
Chinese-built infrastructure is also a prominent part of the landscape, with more projects on the way. A Chinese company is building a new international airport for Siem Reap, the city that serves as the gateway to Angkor Wat, a huge complex of ancient temple ruins that attracts tourists from all over the world.
Influence and cultural exchange between Cambodia and China are nothing new. Stone carvings at a 1,000-year-old temple at Angkor Wat show Chinese officials in attendance at a Cambodian military procession.
Cambodia is also home to historical Chinese-Cambodian diaspora communities. One of the largest killing fields outside Phnom Penh, where the Khmer Rouge killed and buried thousands of people during the political purges of the late 1970s, was located at a traditional Chinese burial ground. Many of the tombs were destroyed, but some of the gravestones remain.
One language thing: After I booked a last-minute airport hotel on my final evening in the country, I found that the Khmer clerk at the concierge couldn't speak much English (and I don't speak Khmer). So on a lark, I tried Chinese — and it turns out she spoke proficient Mandarin. My check-in problems were quickly resolved.
5. What I'm reading
Beijing to Utah: Amid strained U.S. ties, China finds unlikely friend in Utah (Associated Press)
"China and its U.S.-based advocates spent years building relationships with the state's officials and lawmakers. Those efforts have paid dividends at home and abroad."
"Lawmakers delayed legislation Beijing didn't like, nixed resolutions that conveyed displeasure with its actions and expressed support in ways that enhanced the Chinese government's image."
"Its work in Utah is emblematic of a broader effort by Beijing to secure allies at the local level as its relations with the U.S. and its western allies have turned acrimonious. U.S. officials say local leaders are at risk of being manipulated by China and have deemed the influence campaign a threat to national security."
Easier said than done: The political realities that make a national TikTok ban tricky (Axios)
6. 🌏 1 small world thing: Japanese Taiwanese hotel owner in Phnom Penh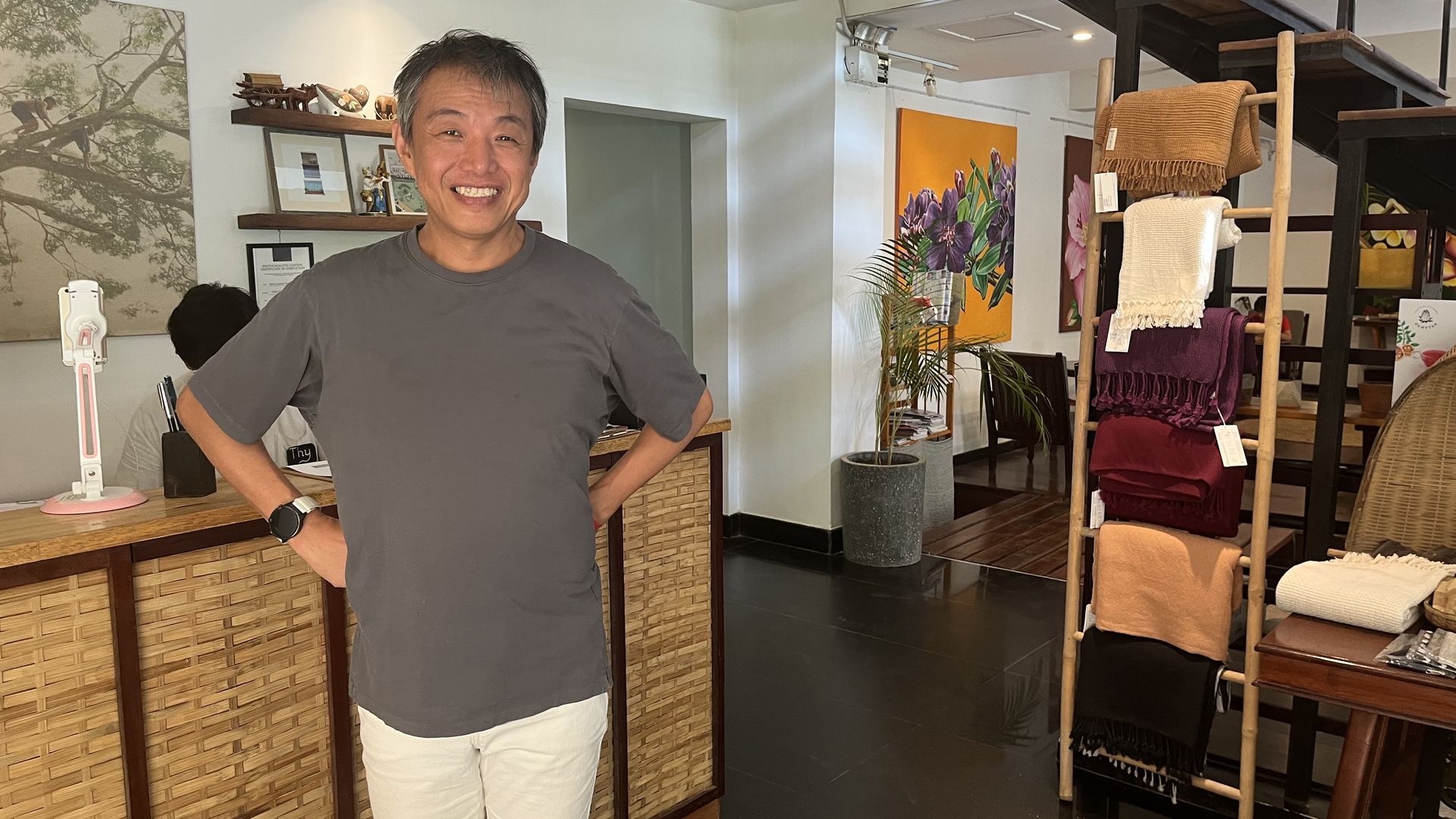 I stayed at a boutique hotel in Phnom Penh whose owner was a Japanese man whose maternal grandparents were Taiwanese. When I told him I lived in Taiwan, he shared with me the story of his family.
Why it matters: Susumu Kuroda's family history is a perfect encapsulation of the complex relationship between China, Japan and Taiwan in the 20th century.
Both China and Japan tussled over Taiwanese sovereignty, and Taiwanese people were caught in the middle.
Flashback: Kuroda's grandfather was a merchant who traveled frequently to Japan from Taiwan in the 1940s and ended up relocating there permanently with his wife.
But Kuroda's grandmother's brothers stayed in Taiwan. They criticized the Republic of China government that had taken control of Taiwan two years earlier, after Japan was forced to relinquish Taiwan after losing World War II.
One brother was killed during the February 28 incident in 1947, when the Kuomintang-led government cracked down on a Taiwanese rebellion against their rule.
Ong Iok-tek, another of Kuroda's grandmother's brothers, was a scholar and activist who criticized the Kuomintang-led Chinese government rule over Taiwan between 1945 and 1949.
Flash forward: In the 1990s, the first democratically elected president of Taiwan, Lee Teng-hui, formally apologized to Ong for the murder of his brother. There is now an Ong Iok-tek Memorial Museum in the Taiwanese city of Tainan, where he was born, to remember Ong and his family.
Kuroda's mother learned Mandarin from her mother, but Kuroda doesn't speak Chinese. He moved to Cambodia more than a decade ago to open his boutique hotel, which survived the ebb of tourists during the pandemic years and is now doing well again in Phnom Penh.
The big picture: Though Japan colonized Taiwan, it became a safe haven for families like Kuroda's, and today the relationship between Taiwan and Japan remains close.