Greetings from D.C., not Davos.
Situational awareness: Chinese President Xi Jinping did not go to Davos this year but the Chinese Communist Party sees the meeting as a key front in its global influence battle.
Remember, if you want to read me more than once a week, check out my daily Sinocism China Newsletter and follow me on Twitter @niubi.
https://www.axios.com/newsletters/axios-china-1724fc75-abbc-4135-afb4-1a81136acb0c.html?chunk=0#story0
1. Fake news amidst China's Davos propaganda blitz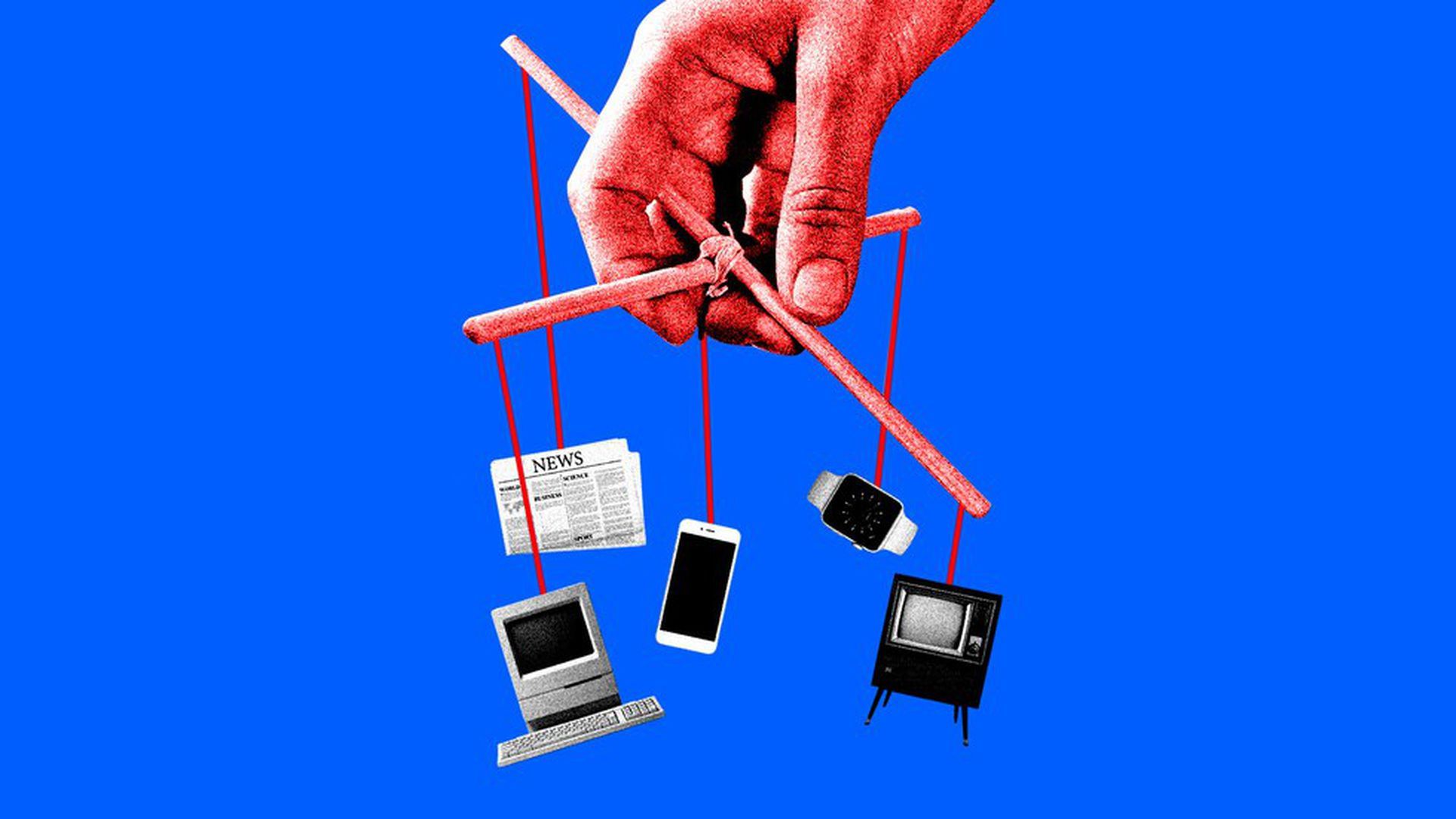 Official media has been in overdrive this week praising Xi's 2017 Davos speech and contrasting the PRC's vision for the world with President Trump's.
Buzz: The propaganda onslaught included a Xinhua commentary, "Shared future or America First," that claims that Davos took this year's theme "Creating a Shared Future in a Fractured World" from Xi's speeches last year about "building of a community with a shared future for mankind and achieving shared and win-win development."
China Daily also claimed the Davos theme developed from Xi's ideas, but Quartz alleges it has caught them fabricating this quote from Davos Mayor Tarzisius Caviezel: "What is important is that they did not just take one point out. The whole program was developed based on President Xi's important thoughts in his speech."
Caviezel's office told Quartz he never said that.
Why it matters: As Axios China discussed last week, the PRC wants to reshape the global order in ways that legitimize the Chinese political system and create more strategic advantages for the China.
My thought bubble: Beijing and its representatives are saying all the right things about globalization and free trade as they explicitly try to contrast Xi and the PRC with Trump and America. But this China Daily fake news is another reminder of the need to look past the propaganda and focus on the substance.
https://www.axios.com/newsletters/axios-china-1724fc75-abbc-4135-afb4-1a81136acb0c.html?chunk=1#story1
2. What's next in China's financial crackdown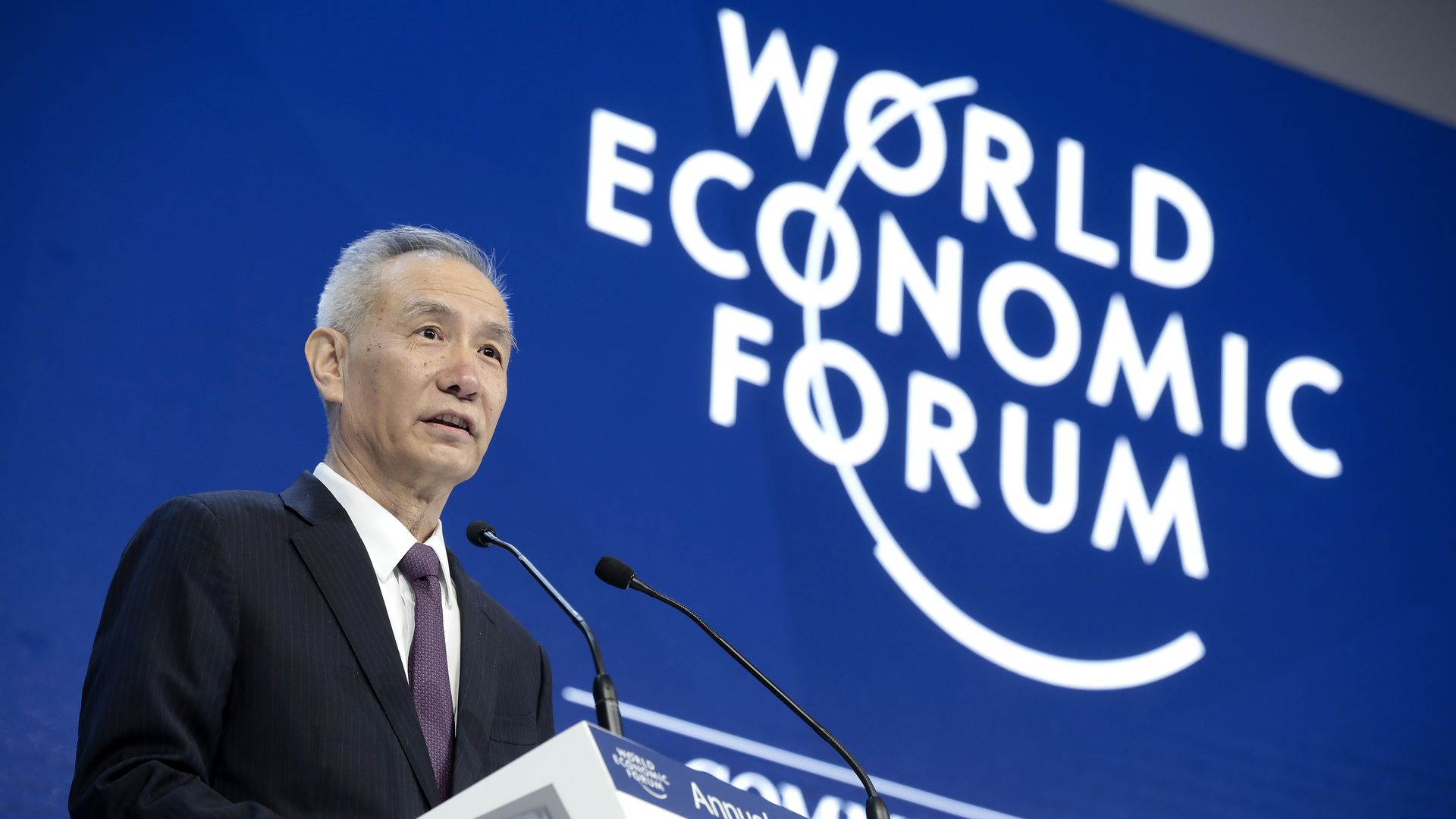 Liu He, a Politburo member who's perhaps Chinese President Xi Jinping's most trusted economic policymaker and likely vice-premier, led the PRC delegation to the World Economic Forum in Davos, Switzerland.
What they're saying: In his speech on day two of WEF, Liu reiterated Beijing's focus on cleaning up the financial system and declared that the government would get control of the massive debt problem within three years.
What to expect in 2018, per Caixin magazine: more scrutiny on corporate governance, a squeeze on the interbank market, and a crackdown on corruption.
Go deeper: Fang Xinghai, vice chairman of the China Securities Regulatory Commission, tried to reassure the Davos audience, Caixin reported. He said:
"[I]n the Chinese system if something happens to certain small financial institutions, what we will do – and this is a lesson we learned from the U.S. financial crisis – is that we will move very swiftly to contain that risk to make sure that whatever panic is caused by this small institution does not spread into the entire system quickly."
Be smart: The Chinese government has talked for years about getting the debt problem under control but has always wavered at any sign of significant stress. The authorities keep signaling that this year will be different — but if they do keep their resolve, expect the financial system to come under significant stress before things improve.
https://www.axios.com/newsletters/axios-china-1724fc75-abbc-4135-afb4-1a81136acb0c.html?chunk=2#story2
3. Trump's new China strategy appears more contentious
The Trump administration has released 3 key strategy documents in the last month that reframe America's view of China and may indicate there's an emerging approach that's more contentious.
Why it matters: The idea of engagement has underpinned the U.S.-China relationship for decades. Now the U.S. government appears to have declared engagement has failed.
What's happening: The more contentious approach can be seen via the National Security Strategy (NSS), the USTR annual report on China's WTO compliance, and the Pentagon's new National Defense Strategy (NDS).
Go deeper: Dan Rosen, founder of the Rhodium Group, has built his career on engagement with China. Earlier this week he wrote a remarkable essay examining "A Post-Engagement US-China Relationship?"
More: Read the full story here, which points to key quotes from each document.
https://www.axios.com/newsletters/axios-china-1724fc75-abbc-4135-afb4-1a81136acb0c.html?chunk=3#story3
4. China and the space race with U.S. and Russia
Axios' Erica Pandey writes that China has joined the U.S. and Russia as a top competitor in the space race. The graph above takes a look at the government, military, commercial and civil satellites each contender has launched.
Separately, she reports that China has steadily poured money into the research and development arm of its national space organization, eclipsing Russia and emerging as the top competitor to the U.S. in the international space race.
The bottom line: The next 50 years of the Space Age will be marked by China's international leadership role in space.
More: Check out the interactive graphic of satellite use and read Erica's deep dive on how China is pulling ahead in the space race. Watch this YouTube video of a new China propaganda video, subtitled, on their space program.
https://www.axios.com/newsletters/axios-china-1724fc75-abbc-4135-afb4-1a81136acb0c.html?chunk=4#story4
5. Beijing targets local officials and organized crime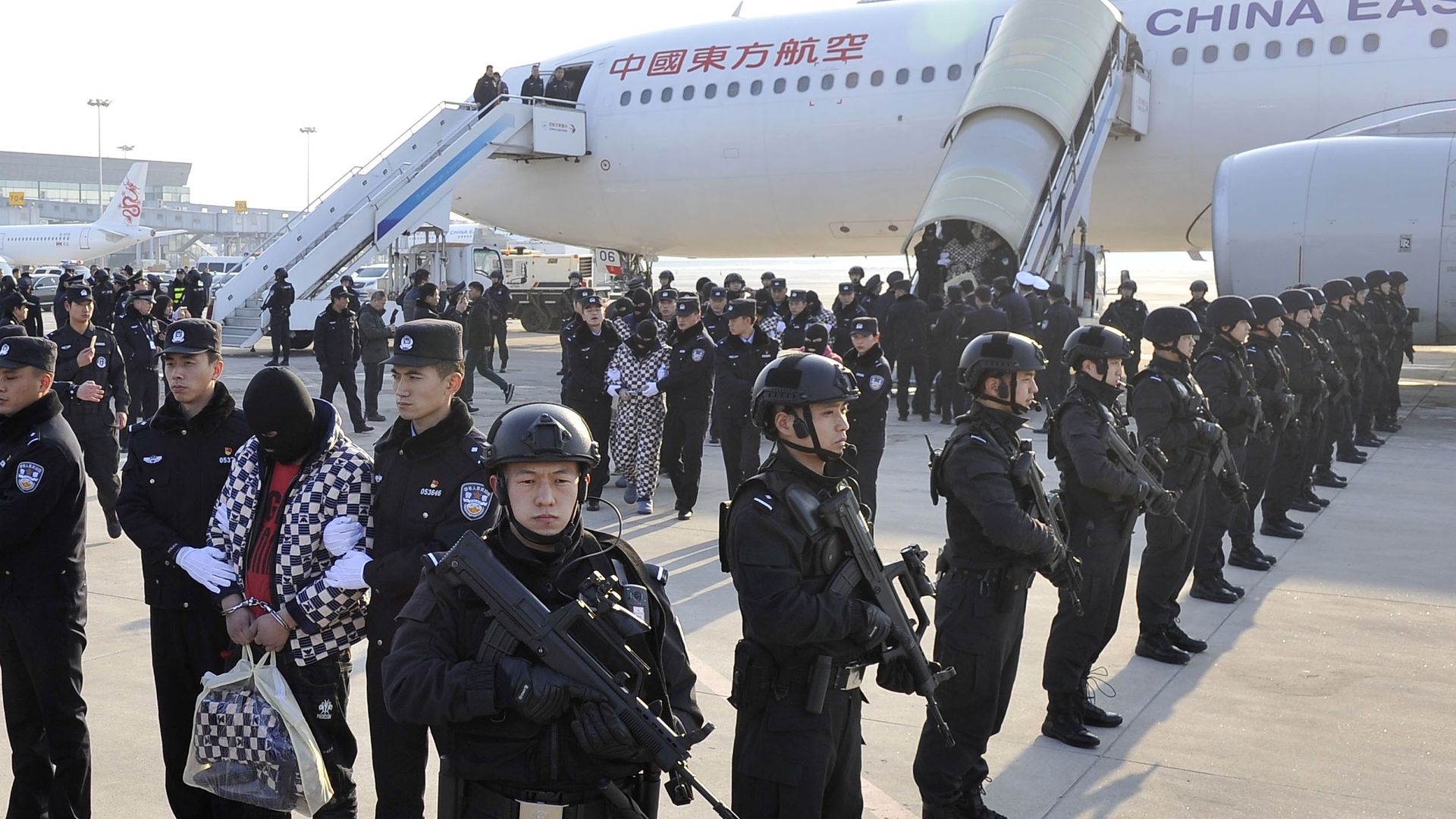 The Communist Party Central Committee and the State Council issued a joint notice (中共中央 国务院发出《关于开展扫黑除恶专项斗争的通知》) announcing the launch of a "dedicated struggle" to root out organized crime and the corrupt local officials who protect them, Xinhua reports.
My thought bubble: China has had these campaigns before, but the use of the word "struggle" in the notice likely indicates this time will be much more expansive and harsh.
The big picture: Organized crime is a real problem but the main goals of this effort look to be further consolidation of political power and party image improvement among the citizens.
Local officials (known as "flies" in contrast to the senior officials who are "tigers") have historically resisted fully implementing central government policies and engaged in visible corruption that has generated significant friction with citizens.
Most PRC citizens never meet a "tiger" in their lifetime but have to deal with the "flies" almost every day.
Follow the money: The official announcement also notes that fines can be levied and assets confiscated. Do not be surprised if this "struggle" is also used to shore up the parlous finances of many local governments.
https://www.axios.com/newsletters/axios-china-1724fc75-abbc-4135-afb4-1a81136acb0c.html?chunk=5#story5
6. China considers issuing its own digital currency
China's central bank does not like Bitcoin and other decentralized cryptocurrencies— so it's considering issuing its own. Call it a "cryptocurrency with Chinese characteristics."
What's happening: Fan Yifei, vice governor of the People's Bank of China (PBoC), wrote an OpEd in a leading Chinese business publication in which he disclosed the central bank's thinking about the creation of a central bank digital currency (CBDC):
"CBDC will still be the central bank's liability to the public. The nature of this liability will not change just because of the physical form of cash going digitalized. Therefore, we must ensure the central role of PBoC in issuing CBDC..."
"A CBDC will also help curb the public's demand for private cryptocurrencies, which will strengthen the role of our sovereign currency."
The bottom line: The Communist Party was never going to allow a currency it could not control and so China has taken several measures over the last year to prevent its citizens from speculating in crypto — from banning ICOs to shutting exchanges to ordering closures of Bitcoin mining operations.
Go deeper: Read the full story here, and check out Bloomberg's piece on China's crypto crackdown.
https://www.axios.com/newsletters/axios-china-1724fc75-abbc-4135-afb4-1a81136acb0c.html?chunk=6#story6
7. China goes crazy for Japanese game Travel Frog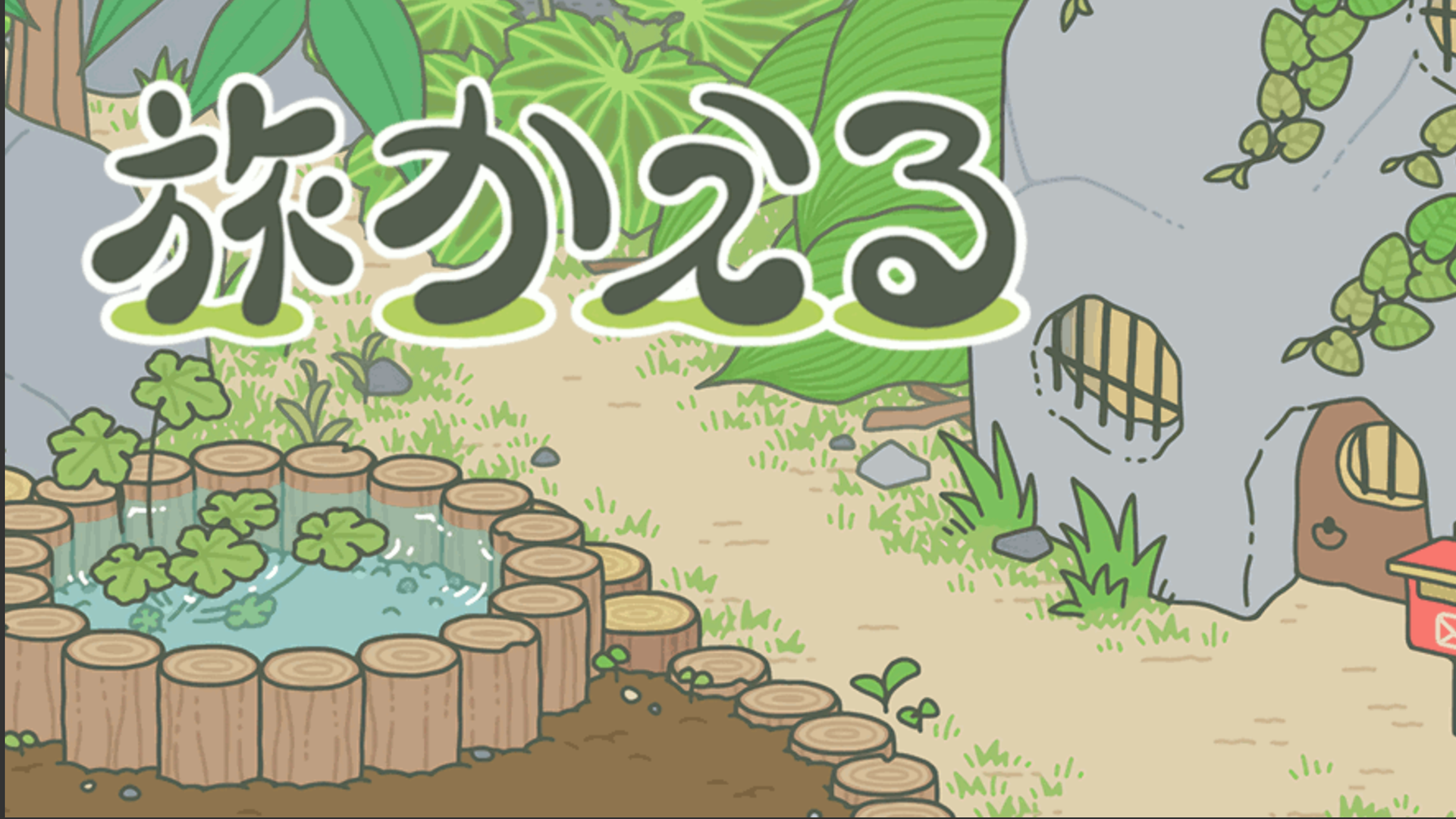 The New York Times describes the newest craze in mobile gaming happening in China — a game called Travel Frog, created by the Japanese company Hit-Point Co.
Per NYT:
"If the 1980s arcade game Frogger is frog travel as sheer terror on the open road, Travel Frog is more like waking up at your destination after a restful nap."
"For whatever reason, this seems to be a concept that Chinese mobile gamers have been waiting for. The state-run Xinhua news agency
reported on Tuesday
that Travel Frog had risen to the top of the free simulation game category in Apple's App Store in China. It is being widely discussed on social media, where users post photos of their frogs' adventures."
https://www.axios.com/newsletters/axios-china-1724fc75-abbc-4135-afb4-1a81136acb0c.html?chunk=7#story7