Axios China
October 20, 2020
Welcome back to Axios China. Today we've got China's hostage diplomacy, attacks on Chinese Americans, China's digital currency and lots more.
New: We're launching Get Smart by Axios, a five-part video short course about 5G to get you up to speed on what the technology is, who is involved and why it matters. Sign up here for the free course.
A quick note: I'll be off for the next two weeks. Axios China will return to your inboxes on Tuesday, Nov. 10. Happy voting!
Situational awareness: Sweden has banned Chinese telecom giants Huawei and ZTE from its 5G networks, Reuters reports.
Editor's note: The item in last week's newsletter about Mark Cuban was corrected to show that Cuban did condemn China's cultural genocide of the Uighurs during an interview with Megyn Kelly.
Today's newsletter is 1,382 words, a 5-minute read.
1 big thing: China embraces hostage diplomacy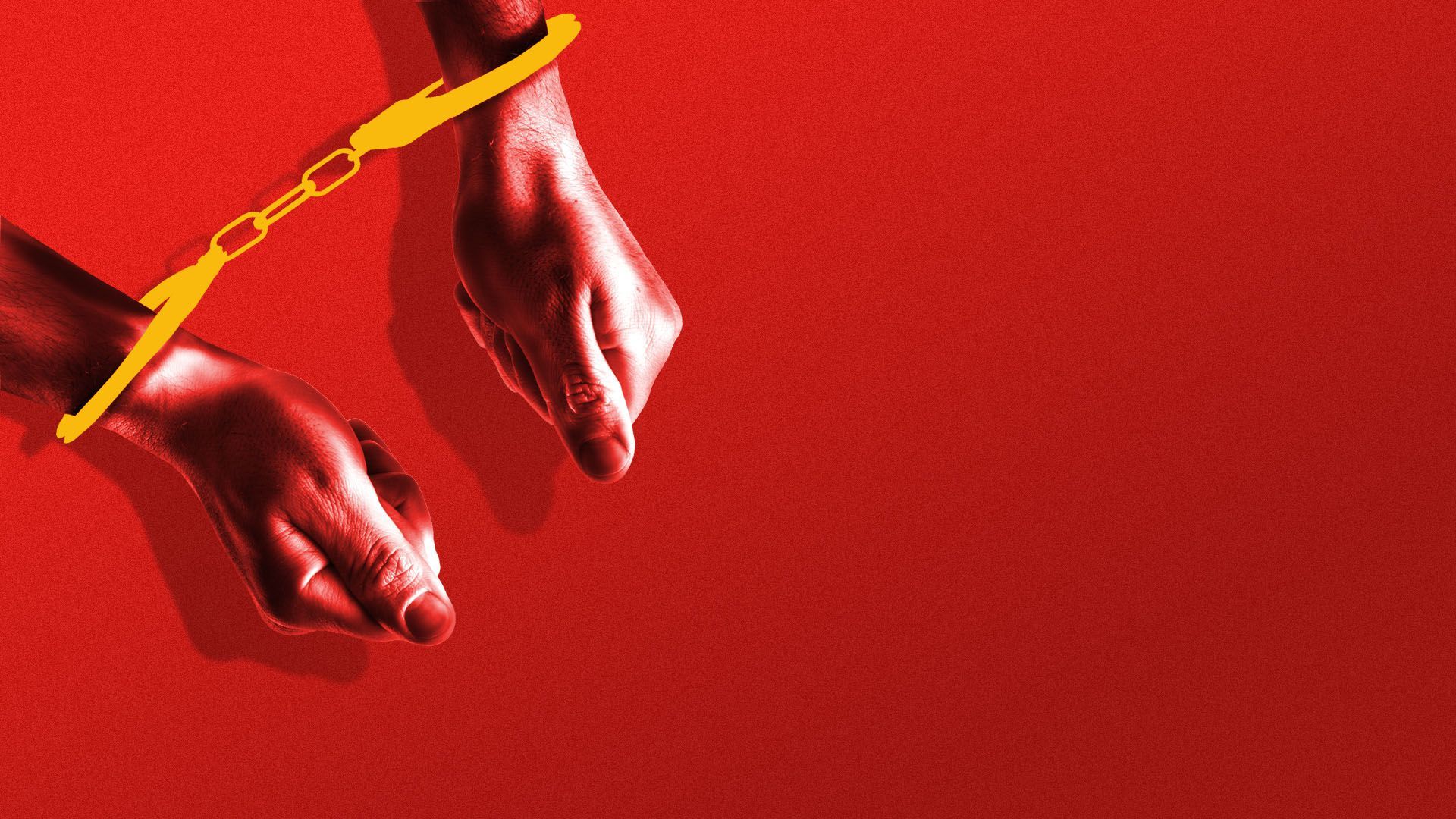 The Chinese government is threatening to detain foreign citizens unless their home governments do what Beijing demands. In some cases, China has already made good on those threats.
The big picture: This marks a potential evolution of China's "wolf warrior diplomacy" to outright rogue state behavior, putting it in the company of countries like North Korea and Iran, which have also engaged in hostage diplomacy.
Driving the news: Over the summer, Chinese officials told the Trump administration they may detain Americans in China if the Department of Justice prosecutes scholars with ties to China's military, the Wall Street Journal reported last week.
The threats began after the FBI interrogated a visiting Chinese military researcher, who then spent weeks sheltering in the Chinese consulate in San Francisco, a story first reported by Axios.
It's no idle threat. In 2018, China detained two Canadian citizens, former diplomat Michael Kovrig and businessman Michael Spavor, just days after Canada arrested Huawei CFO Meng Wanzhou to comply with a U.S. extradition request.
The two men have since been charged with espionage-related crimes and held without consular or lawyer visits.
Those arrests cast a chill over Canadian citizens living in China as the relationship between China and Canada swiftly deteriorated.
Australia, too, has felt pressure. Earlier this year, Australia led the effort to launch a World Health Organization investigation into the origins of the coronavirus, drawing intense criticism from China, which then imposed trade sanctions on Australia.
Then, in early September, Australian diplomats assisted two Australian journalists in leaving China amid concerns Chinese authorities might detain them.
The Chinese government has also detained or even abducted from abroad foreign nationals of Chinese origin, such as the Swedish bookseller Gui Minhai, though Gui's case did not seem intended to pressure the Swedish government.
What the U.S. is saying: "If China wants to be seen as one of the world's leading nations, it should respect the rule of law and stop taking hostages," John Demers, head of the national security division at the Department of Justice, told the Wall Street Journal.
What China is saying: "By alleging that foreign nationals are arbitrarily detained in China, the United States is acting as the guilty party blaming the innocent," said Chinese Foreign Ministry spokesperson Zhao Lijian in an Oct. 19 press briefing.
The bottom line: China's actions threaten the image it has sought to project to the rest of the world, as a responsible rising power and a less-coercive alternative to the West.
2. Right-wing media falsely ties Black Lives Matter to Beijing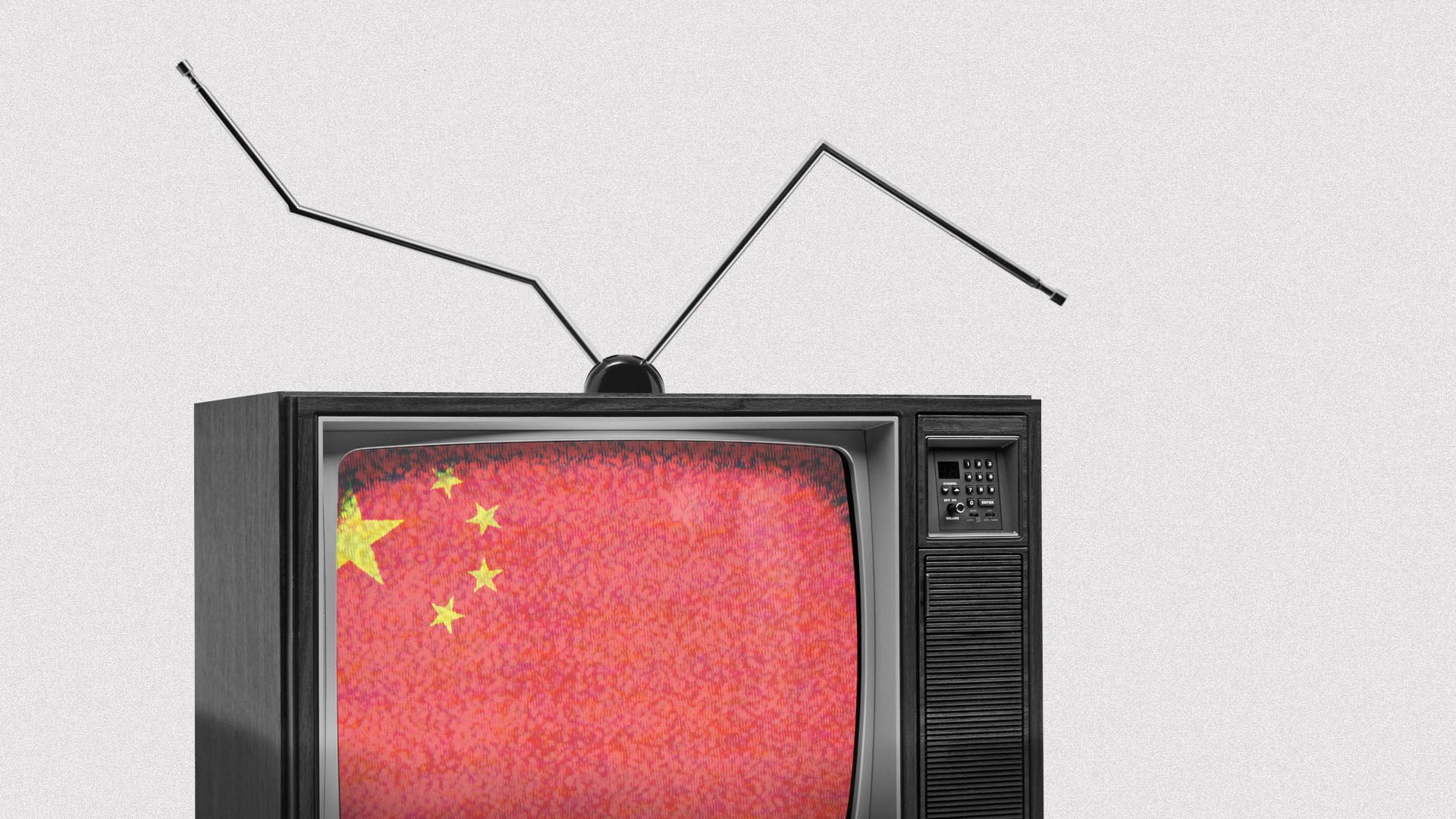 Right-wing media outlets and commentators recently spread an unsupported claim linking the Chinese Communist Party to the Black Lives Matter movement.
Why it matters: Such claims raise concerns that a real issue — that of Chinese government interference in U.S. politics — could be wrongly invoked along partisan lines to attack Americans engaging in legitimate activities.
Driving the news: In recent weeks, top right-wing voices like Ben Shapiro, Sebastian Gorka and Donald Trump Jr. shared a claim by Heritage Foundation senior fellow Mike Gonzalez that a Chinese American organization providing administrative support to the Black Lives Matter movement has ties to the Chinese Communist Party.
But there is no evidence of such ties, according to experts specializing in China's political interference abroad.
The big picture: The Trump administration's right-wing supporters have denounced U.S. government inquiries into Russia's interference in the 2016 U.S. presidential election as a "hoax," while Democrats supported the investigations.
The article by Gonzalez represents an attempt to mirror that dynamic, casting the Chinese government as covertly supporting leftist causes while accusing the left of ignoring China's efforts to sow chaos in U.S. society.
Details: The series of articles accused the Chinese Progressive Association in San Francisco (CPASF) of working to "push the agenda of China's communist government here in the United States" and of espousing a "desire for world communism."
The articles noted the organization is a fiscal sponsor of Black Futures Lab, an organization founded by Alicia Garza, a leader in the Black Lives Matter movement.
It also cited CPASF's founding in the late 1960s by a group of leftist activists who at that time praised the CCP's Marxist ideology.
But the group does not have ties to Beijing. "There appears to be no open-source evidence of a close relationship between CPASF and the Chinese government," said Alex Joske, a China analyst at the Australian Strategic Policy Institute in Canberra whose work has focused on tracking China's covert political interference abroad.
"The organization has received little attention from Chinese state media and definitely doesn't have the hallmarks of a united front group."
The Heritage Foundation did not respond to a request for comment.
Where it stands: A New York Times fact check of the original article found numerous factual errors.
The corrections were appended to the original Heritage Foundation article, but the basic claims were not retracted, and Gonzalez doubled down by publishing a second piece defending his original claims.
Go deeper: Read the full story
3. Counting Chinese STEM students in the U.S.
Chinese students make up 16% of all graduate STEM students in the U.S. and 2% of undergraduate STEM students, per a new report from Georgetown University's Center for Security and Emerging Technology, writes Axios' Alison Snyder.
The big picture: Concerns about intellectual property theft and foreign influence in U.S. research have led to calls to limit what Chinese students can study in the U.S.
At the same time, others argue U.S. universities benefit financially and, ultimately, the country benefits economically from the contributions of students from China.
"These conversations have been hampered by a lack of granular data on the number of enrolled Chinese students by field and degree level," CSET's Jacob Feldgoise and Remco Zwetsloot write.
What they found: Using four different datasets, the researchers report there are "around 46,000 Chinese undergraduates, an estimated 40,000 master's students, and an estimated 36,000 Ph.D. students" in STEM fields in the U.S.
The percentage of Chinese students is lower than an earlier government report's estimate that 25% of STEM graduate students in the U.S. were Chinese nationals.
Yes, but: The new estimates still don't give a certain picture, says Zwetsloot, "driving home the need for much better U.S. government data collection and dissemination on these questions."
4. Catch up quick
1. Chinese officials said China's GDP expanded by 4.9% in the third quarter. Go deeper.
2. The Trump administration is considering placing Chinese tech firm Ant Group on a trade blacklist ahead of its planned IPO, Reuters reports.
3. Houston Rockets general manager Daryl Morey, who drew controversy over his tweet in support of the Hong Kong protests, left the NBA. Go deeper.
4. China and Russia were elected to the United Nations Human Rights Council. Go deeper.
5. China steering future of digital currency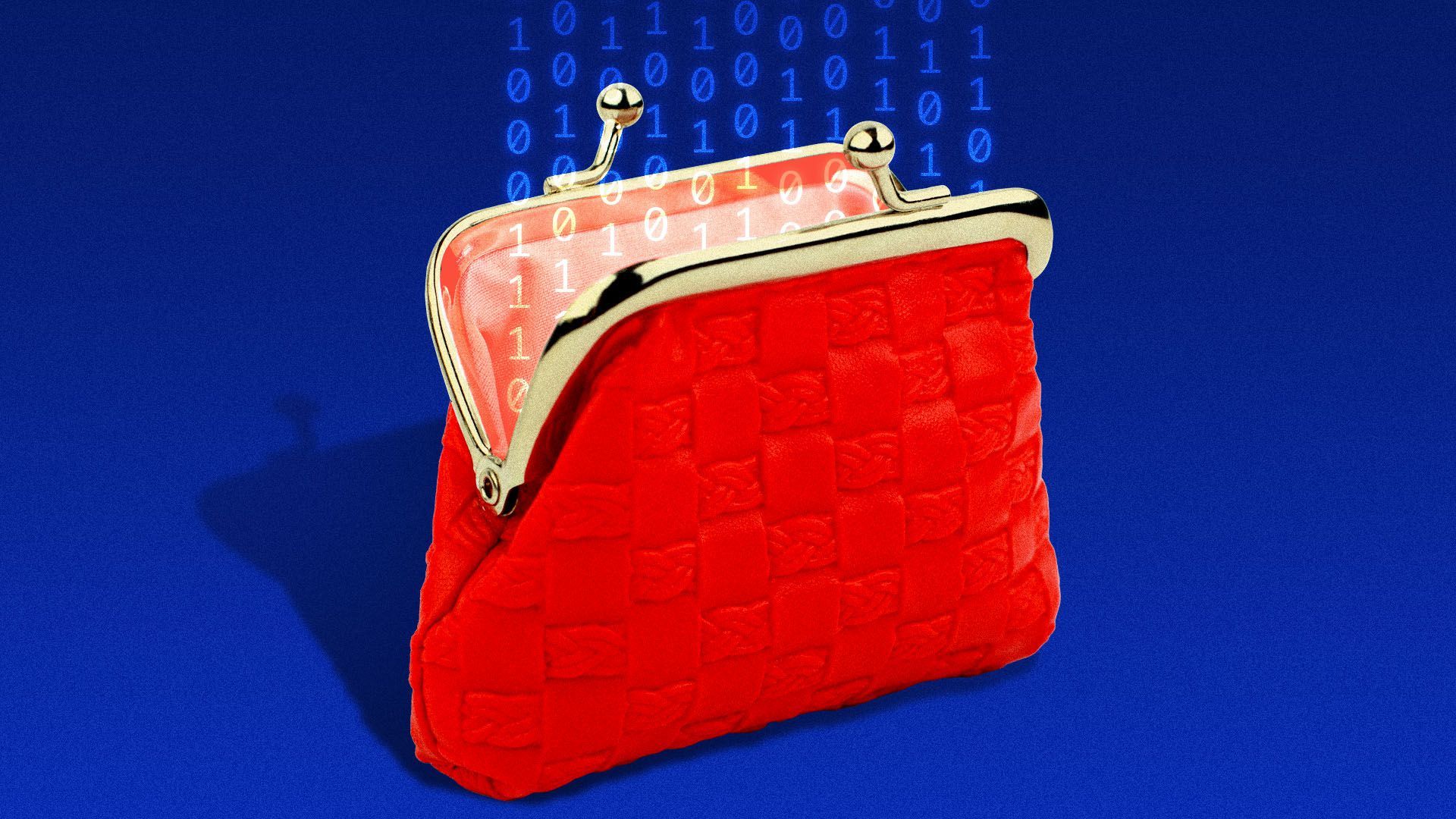 China is already test-driving the future of finance while the rest of the world is stuck trying to get its learner's permit, writes Axios' Dion Rabouin.
What's happening: Over the past two weeks, Chinese authorities in cities like Shenzhen and Chengdu have given out the country's brand new digital renminbi currency and are urging even faster rollout of the token nationwide.
The country's central bank has distributed the currency to "lottery" winners who are reportedly spending it at thousands of retailers, including local supermarkets and pharmacies and even Walmart.
What they're saying: "We must build an independent and high-quality financial infrastructure … quicken the pace of research and development of the central bank digital currency, and ensure that pilot tests show [the digital currency] is controllable and safeguards the security of payments," Chen Yulu, deputy governor of the People's Bank of China, said in an article published on Sunday in the PBOC-run China Finance magazine.
Why it matters: The coronavirus pandemic has accelerated the world's move away from paper money and producing the world's first central bank digital currency could put China in the driver's seat to steer the future of payments and currency.
6. 1 school thing: Fudan University to open a campus in Hungary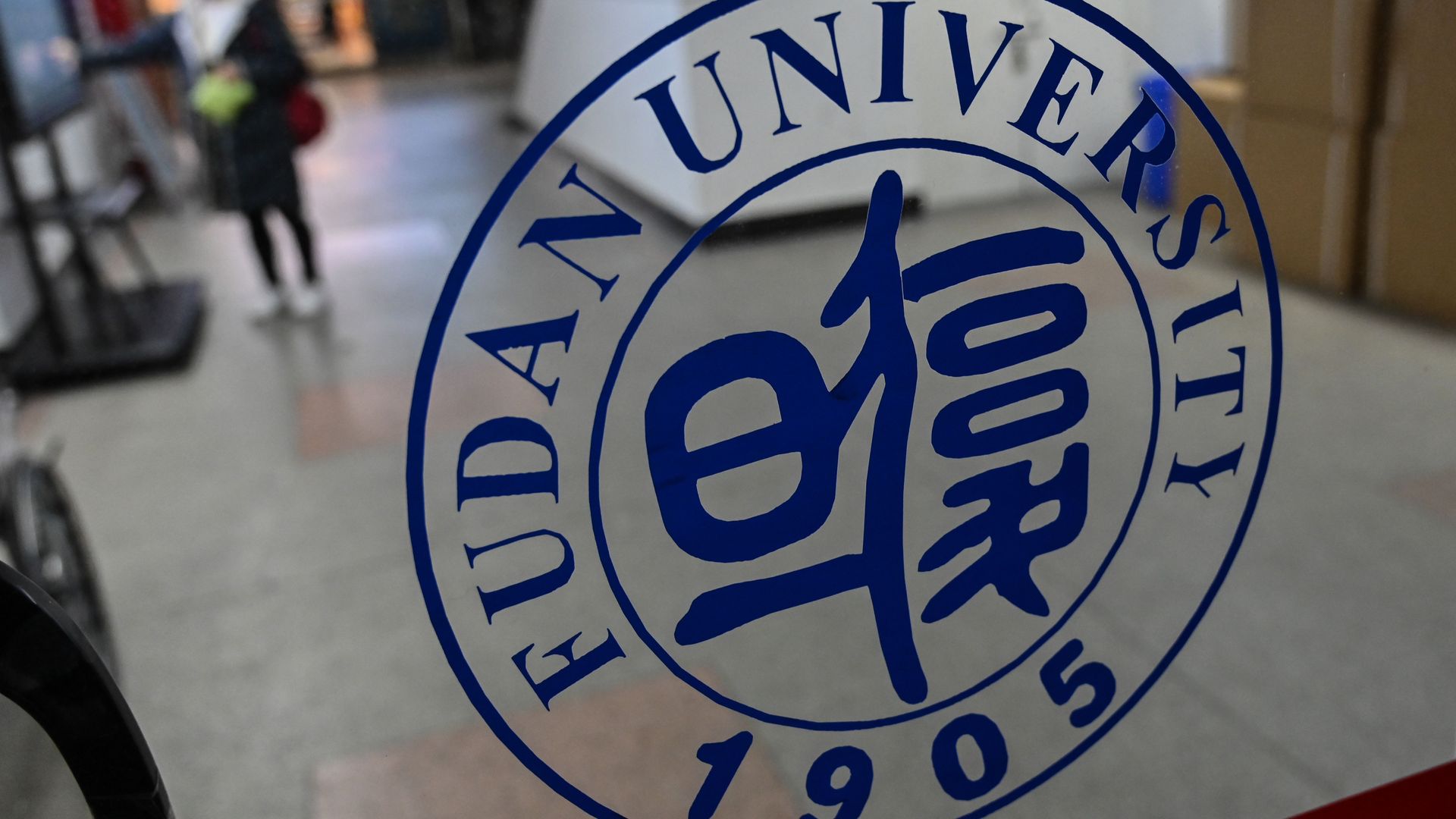 This isn't news exactly, since it's from December 2019, but it's news to me, and I don't think it got much play in U.S. media at the time: Fudan University is planning to open a campus in Budapest, Hungary, by 2024.
Of note: In December 2018, almost exactly one year before the Fudan University campus was announced, Hungary's strongman leader Viktor Orbán forced the closure of Central European University, an institution founded by American billionaire George Soros to promote democratic values.
Why it matters: It's a stark example of how a neo-authoritarian leader in a NATO-allied country is quite consciously choosing to distance himself from the democratic West and deepen ties with China instead.
Get smart news updates throughout the day with the Axios app, available in the Apple app store and on Google Play.
And follow the China channel in the app to stay up on the latest China news.