September 30, 2022
🎃 Happy Friday! Today marks the end of September. Onward to October!
☀️ Today's weather: Sunny with a high of 66. Look for similar skies through the weekend.
Situational awareness: Mayor Lightfoot announced she is forgoing next year's proposed increase to Chicago property taxes.
Today's newsletter is 929 words — a 3.5-minute read. Edited by Everett Cook and copy edited by Rob Reinalda.
1 big thing: Near South Side school scuffle
CPS is no longer the nation's third-largest school system, according to new enrollment data that puts Chicago behind the Miami-Dade district.
Why it matters: Lower enrollment can mean reduced funding, and this is the 11th straight year the student body has shrunk at CPS.
The intrigue: The enrollment news comes as factions quarrel over the need for a new high school near Chinatown — a rare Chicago community in that the population has more than doubled in three decades.
What's happening: Chinatown residents have been asking for decades for a local high school to serve the cultural and language needs of area families.
Nearby South Loop residents also want a new high school, as the area's middle schools are "bursting at the seams," Mayor Lori Lightfoot said.
The latest: The Chicago School Board narrowly voted this week to build the high school on a lot at the former Harold Ickes public housing complex at 24th and State — between the South Loop and Chinatown.
Yes, but: State Rep. Theresa Mah, who represents Chinatown and supports building a new school, said Tuesday she'd block $50 million in state funding for the Ickes location if the city doesn't further engage the community on the issue.
She cited a WBEZ-Chicago Sun-Times report based on CPS memos that suggest the location would hurt nearby majority Black schools and students. The city says it won't.
In a Sun-Times op-ed, Mah writes that the move to build on former CHA land could deepen the divide between the local Chinese and Black communities.
The other side: Alds. Pat Dowell (3rd) and Nicole Lee (11th), whose wards are most affected by the school, wrote an op-ed in favor of the new location.
Lightfoot has said she expects the state will fully fund the project, despite Rep. Mah's intention to block the money.
District officials say they will use $70 million previously set aside for a Near West Side school that was never built.
CPS says it plans "continued engagement with impacted community members."
The bottom line: Ald. Lee, who was appointed by Lightfoot in March, is in a tough spot.
She tells Axios that she knows her Chinatown constituents aren't all in favor of the location, but she sees it as "a net win for a community that has been seeking a local high school for decades."
2. Best Day Ever: Juan Dies of Sones De México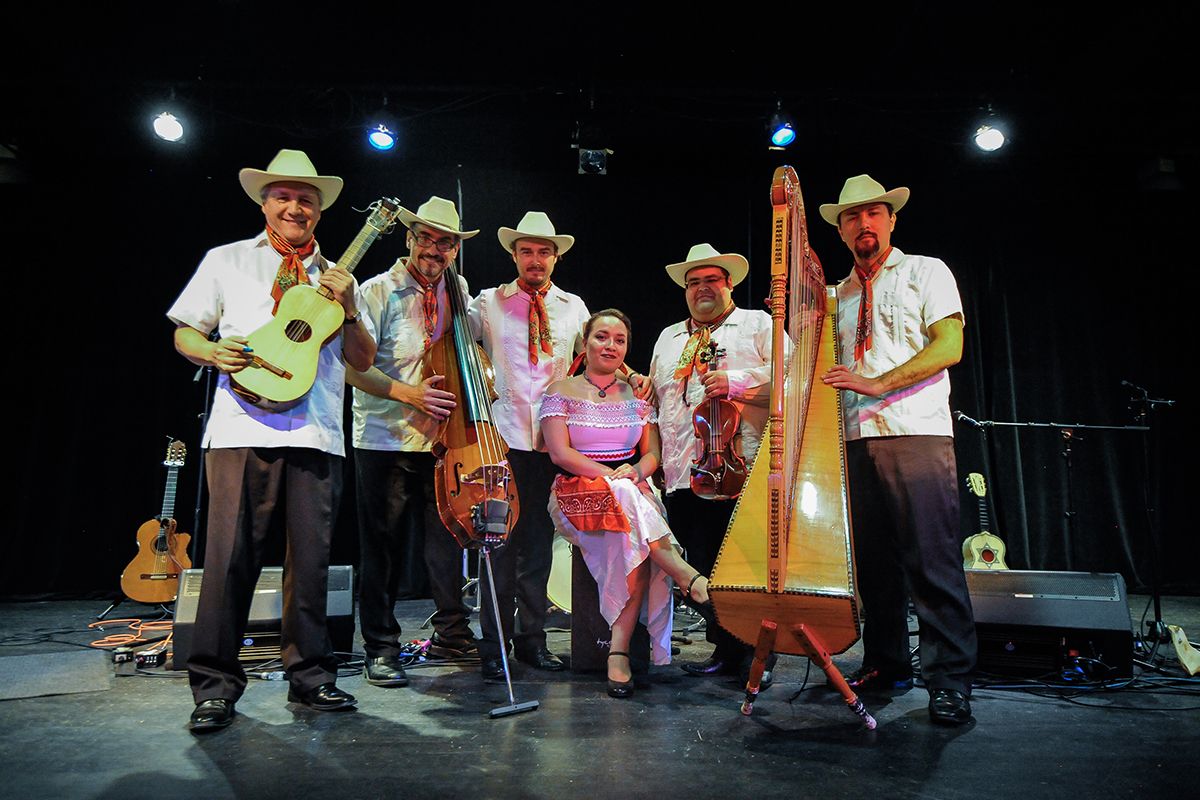 The 22nd World Music Festival Chicago starts today, bringing global artists to perform for free at various venues around the city. International highlights include Italy's Paolo Angeli, Mali's Al Bilali Soudan and Colombia's Bazurto All Stars.
Zoom in: The lineup includes Pilsen-based Sones De México, which performs and teaches traditional Mexican folk music.
We caught up with band leader Juan Dies to give us his Best Day Ever in Chicago.
🫐 Breakfast: "I love to cook. No recipes. I improvise. My greatest hits are a poached egg inside a baked acorn squash with toasted pumpkin seeds, sautéed spinach, crepes filled with requesón and a homemade blueberry compote."
"For eating out, I like Carnitas Don Pedro sold by the pound with a stack of tortillas and pickled jalapeños."
🧘 Morning activity: "I like waking up at 5am and enjoying a couple of hours of quiet time before everyone else gets up. During this time I read, do mindful meditation and practice gratitude."
🧋 Lunch: "My favorite takeout in the neighborhood is a bánh mì sandwich or a spring roll and a bubble tea from Bánh Mi Broadway."
🎸 Afternoon activity: "Well, on a perfect day, I would take a midday walk in the park after lunch with my girlfriend to remind me to 'stop and smell the roses.' I'll also play a little guitar for myself, just for joy, and come up with a new riff."
3. Tips and hot links
🪧 Pilsen residents are trying to shut down the last big metal shredder in Chicago. (Sun-Times)
🏕️ Rogers Park Tent City residents were given fake eviction notices by a DePaul student because she wanted publicity for her mayoral run. (Tribune)
🏀 Bulls star Lonzo Ball had successful knee surgery and could return this season. (NBC Sports)
4. Eat Their Lunch: New York Giants
The 2-1 Bears head to New York this weekend to take on the 2-1 Giants.
Eating the news: As you prepare your Sunday spread for what will most likely be a Bears victory, you may think about getting into the opponent's head.
What would a Giants fan put out for a big game day party?
So we asked New Yorker and former MasterChef contestant Sam Reiff-Pasarew, part of the award-winning kids and family podcast Story Pirates and noted New York food expert.
🍕 Pizza: "It's New York, so I gotta have pizza. My choice would be a pepperoni square pie from Mamas Too on the Upper West Side."
🥪 Sandwich: "I'd get a loaf of rye bread and some brown mustard… a couple pounds of pastrami and corned beef from David's Brisket House in Brooklyn."
🍖 Chinese BBQ: "I'd get some char siu Chinese bbq pork from Corner 28 The Roast in Sunset Park Brooklyn and eat it with some ginger scallion dipping sauce and sticky white rice."
5. Listen: New podcast
Our Axios members-only podcast is free to everyone this week!
The latest: We review the news and talk about (among other things):
The surge in annoying "service" fees
Today's 1 big thing on the Near South Side School
Justin's recent trip to LA.
And our picks for the weekend.
Here's the link!
And while you're at it, become a member.
Our picks:
👏 Monica congratulates Block Club Chicago on its recent $1.6 million award to do investigative work. We love to hear about the growth of Chicago media, especially when it's aimed at catching the bad guys.
🏈 Justin is curious to see if the Illini are up to the challenge at Camp Randall tomorrow. Wisconsin is a 9.5-point favorite. It would be a big upset and a huge win for the program down at Champaign-Urbana.
Want free Axios swag? Refer your friends to Axios Chicago and get cool merch like stickers, totes, hats, T-shirts and more!