Axios Chicago
September 26, 2022
📺 Happy Monday! On this day in 1960, the first televised presidential debate took place in Chicago.
☀️ Today's weather: Sunny and breezy with a high of 64.
🎂 Happy birthday to our Axios Chicago member Stephen Schmidt!
🦠 Situational awareness: Data suggests flu season could be bad and early this year, so doctors are advising patients to get their shots soon.
Today's newsletter is 894 words — a 2.5-minute read. Edited by Everett Cook and copy edited by Rob Reinalda.
1 big thing: Election judge shortage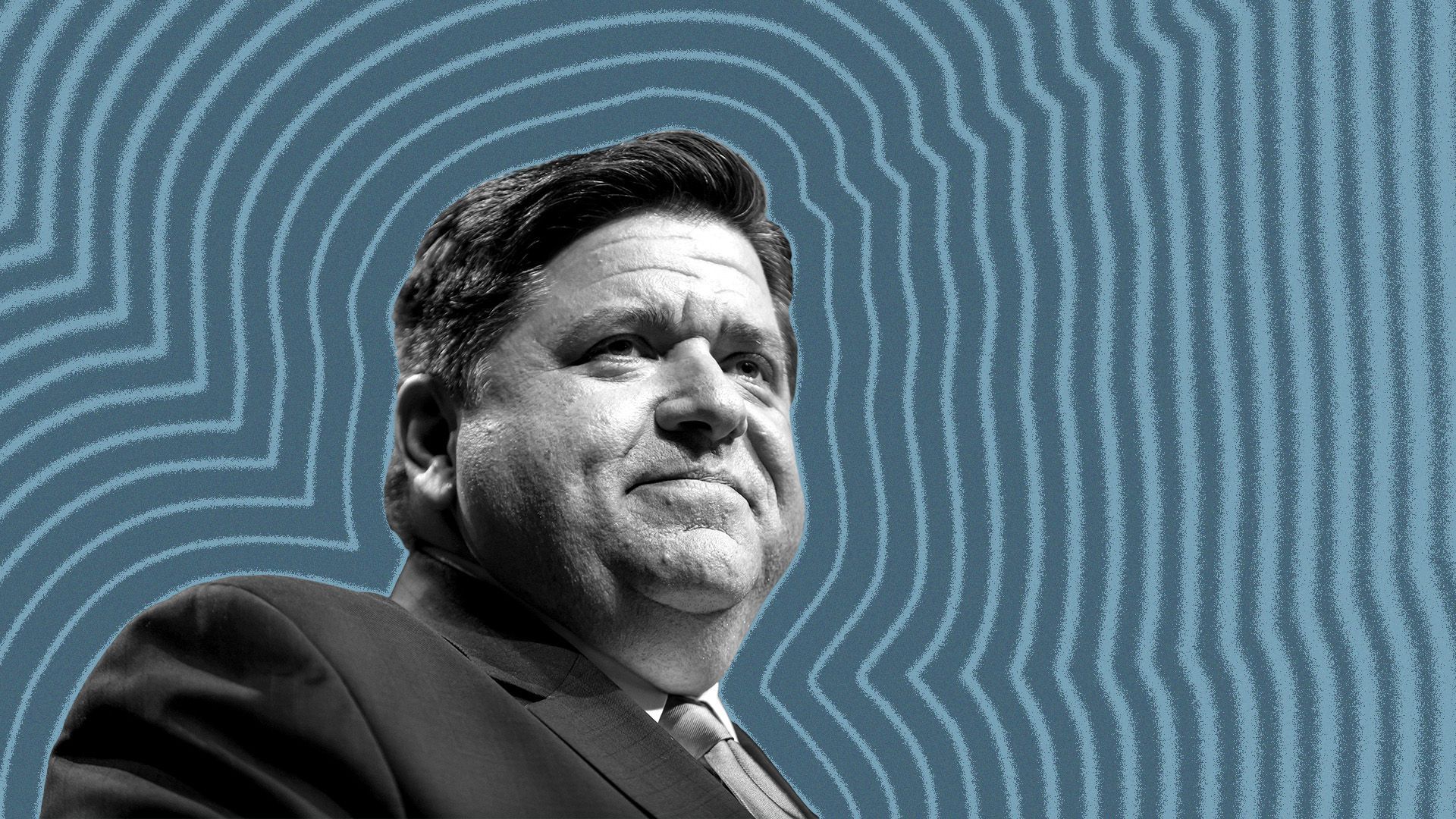 👋 Hi, it's Justin. I'm back from LA reenergized for this week's Trail Mix!
Driving the news: Now that Paddock Publications has stopped printing Dan Proft's newspaper advertisements, Gov. JB Pritzker is back in for the Daily Herald forum.
What they're saying: "Little Lord Fauntleroy threw a tantrum and got his way," Proft said in a statement, promising to continue publishing the ads presented as newspapers "even if we have to return to the Gutenberg Press."
Proft tweeted yesterday that he's found a new distributor to continue printing the newspapers.
There's more: Proft's latest TV commercial, featuring a nurse and former gubernatorial candidate who claims she was fired by Pritzker, was pulled by both WGN and NBC.
The governor's campaign called the ads untrue and defamatory.
Zoom out: Political attack ads are dominating nationally.
Between the lines: Dan Proft's PAC has become a daily storyline in this campaign — a campaign he's not running in.
Election judge shortage
Cook County Clerk Karen Yarbrough isn't trying to appeal to veterans in order to win votes or raise money.
Instead, she's trying to get them to work on Election Day.
Driving the news: Yarbrough says Cook County faces a critical shortage of election judges, which could cause problems on Election Day.
Last week, she said the county needs at least 7,000 people to cover suburban polling places but has only 4,350.
The big picture: This is a national issue. According to Vet the Vote, more than 130,000 poll workers have dropped out over the last three midterm elections.
What do you want?
At the Online News Association last week, I attended a panel about how journalists should cover midterms.
The panel highlighted the Citizens Agenda, a project designed to learn what voters want from election coverage.
Luckily for us, Axios Chicago has the most engaged readers (and humans) around.
So we'll just ask: What do you want from this newsletter when it comes to covering the upcoming November election?
📬 Reply, and we'll post your ideas this week.
2. MMQB: Bears run over Texans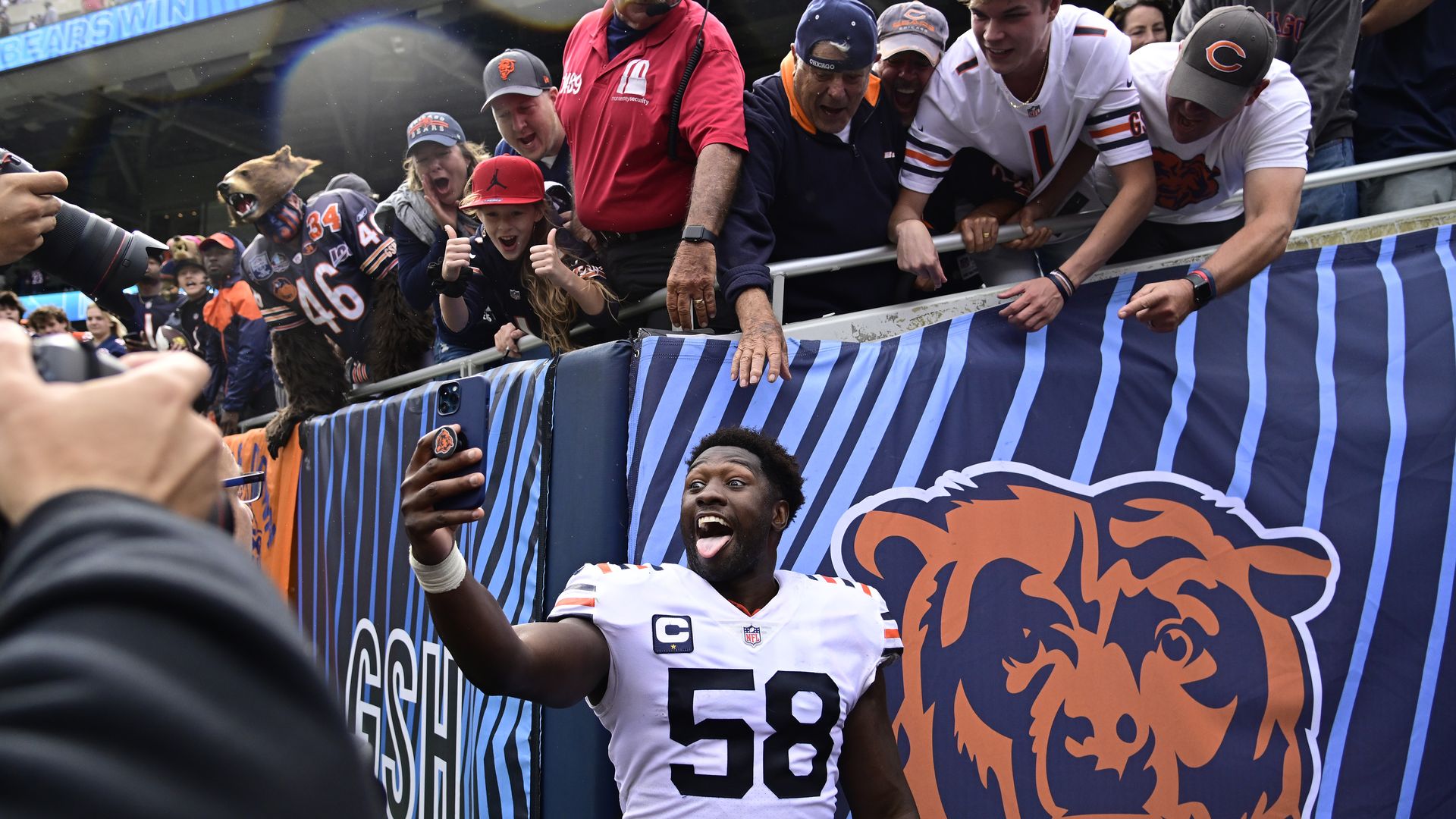 The Bears spoiled Lovie Smith's return to Soldier Field with a last-second field goal to beat the Texans 23-20.
MVP: Bears fans held their breath when running back David Montgomery went down early with a knee injury, but backup Khalil Herbert ran for 157 yards and two touchdowns.
The team's 281 rushing yards was the most in a single game since 1984.
LVP: After the game, quarterback Justin Fields told reporters that he played like "trash."
Fields threw for 107 yards, zero touchdowns and threw two interceptions. He was sacked five times while only completing eight passes.
Cole Kmet and Darnell Mooney led the receivers with two catches a piece.
Play that changed the game: Roquan Smith is proving why he should be one of the highest paid linebackers in the league.
Late in the 4th quarter, Smith picked off a Texans' pass deep in Bears territory to set up the winning field goal.
He also had 16 tackles in the game.
What's next: The 2-1 Bears head to New York to take on Saquon Barkley and the Giants.
3. Tips and links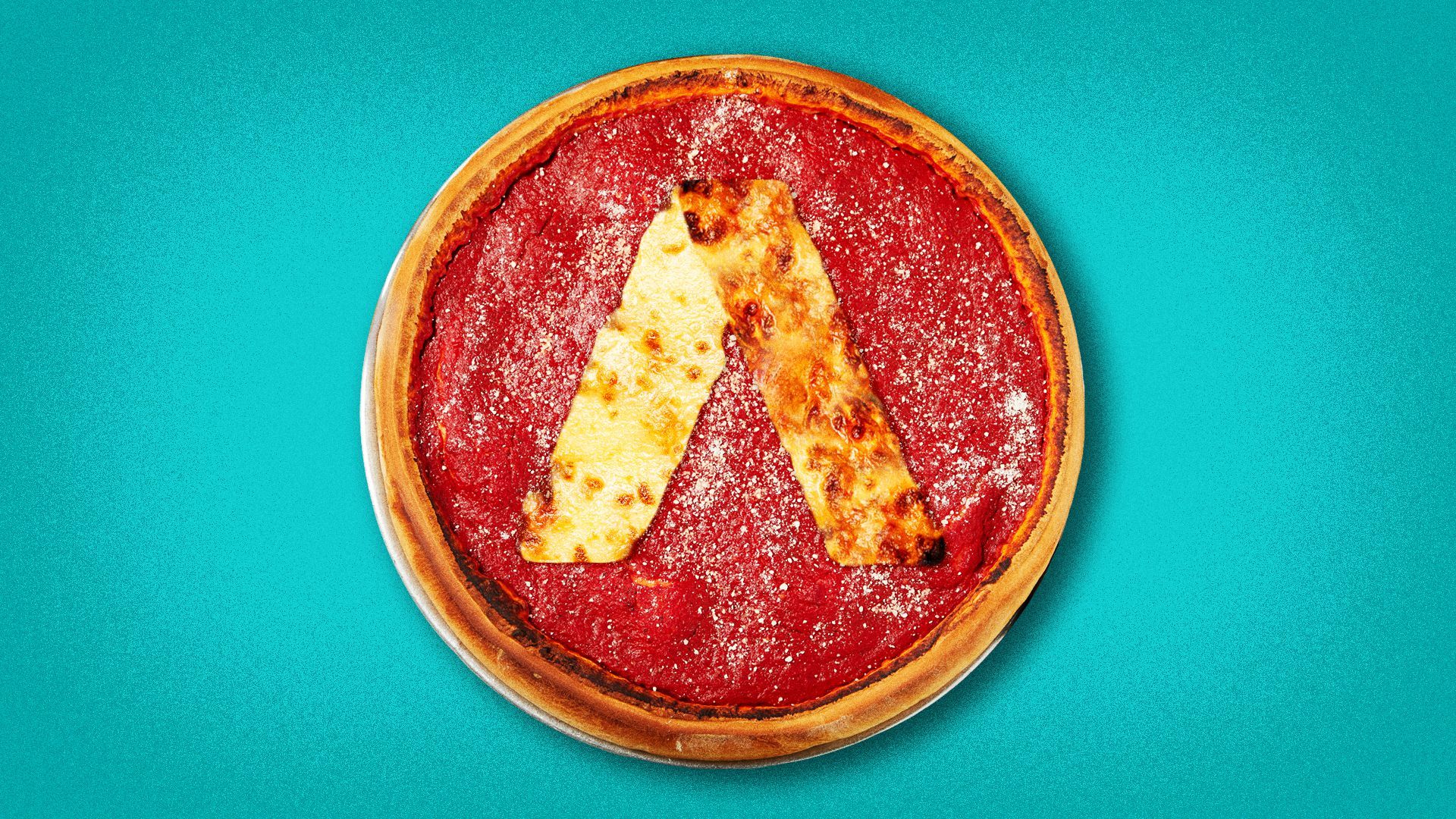 🚰 Chicago's massive lead pipe problem has roots in a lead industry campaign to persuade plumbers and municipalities to make installing the toxic metal mandatory, which worked devastatingly well. (Guardian)
⚾️ The White Sox, all but mathematically eliminated from the playoffs, will not have manager Tony La Russa back on the bench this season. (MLB)
🚔 The CPD has shut down at least 58 businesses on the South and West Sides after violence since 2015. But in clout-heavy downtown? Not so much. (Sun-Times)
🏛 A new investigation says the city's heralded Invest South/West program still doesn't have a project under development. (Crain's)
🍽 Mayor Lori Lightfoot proposed making street dining more permanent. (Tribune)
4. Know your boundaries
Think you know the exact borders of Chicago's neighborhoods — the streets where each ends and begins?
Our visual storytelling team came up with a game where you draw what you think are the boundaries for local neighborhoods and compare your answers against those of other Axios readers.
How it works: Follow this link, and hit play!
If you're not familiar with a neighborhood, skip it and receive a different area to draw.
Compare your answers afterward to the average guesses of other Axios readers to see just how well you know our neighborhoods.
📱 Don't forget: Download images of your results to share them with friends and on social media!
5. Bite Club: Cheesy, pickly dumplings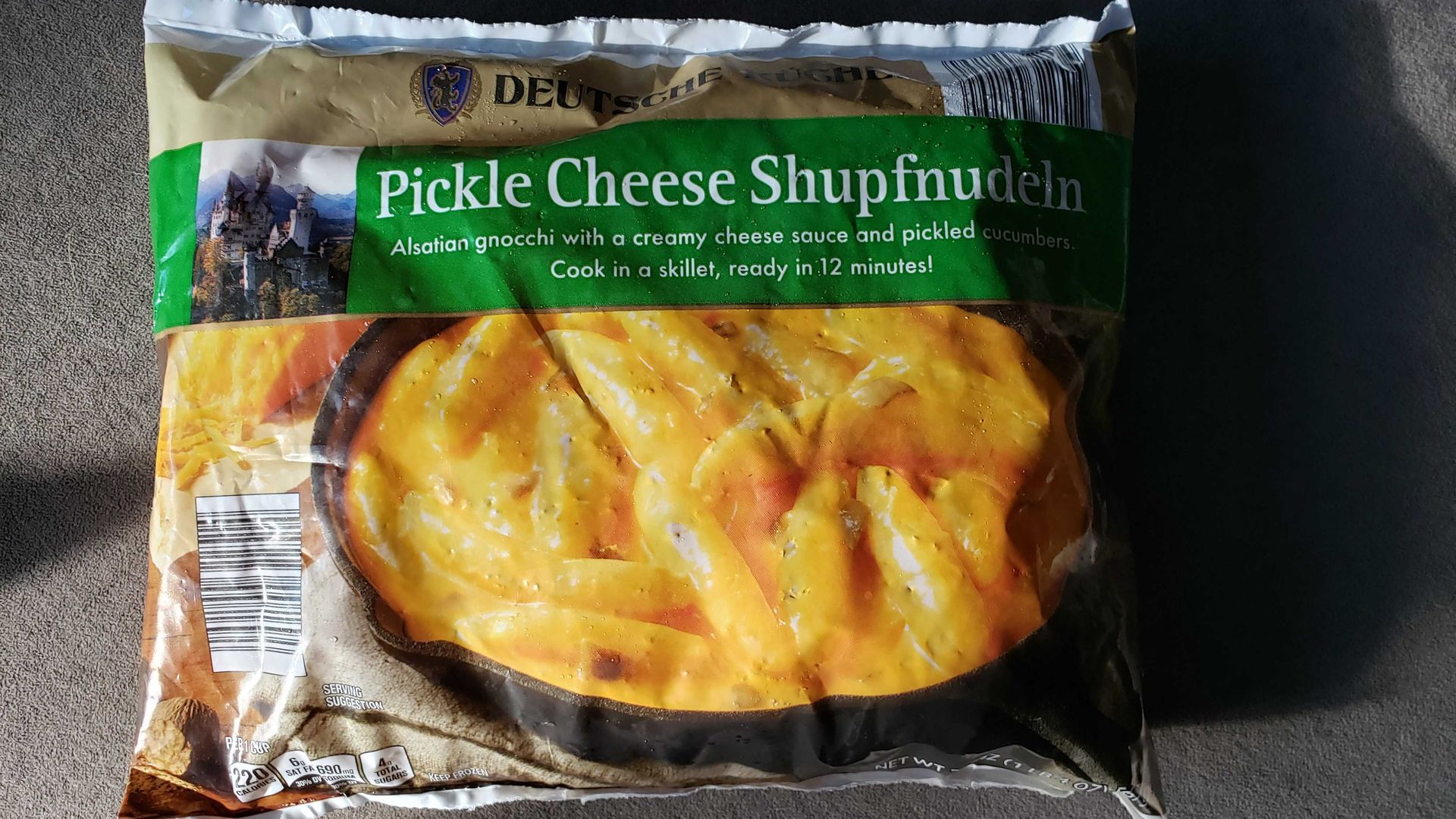 👋 Hey, it's Monica. I'm a sucker for novel foods.
So when I spotted "pickle cheese schupfnudeln" among the new Aldi Oktoberfest items, I was like, "Yes, please!"
What's happening: Schupfnudeln means rolled noodles, but these chewy fingers, eaten on the Alsatian border of France and Germany, are more like elongated gnocchi.
After a couple of minutes in the microwave, the frozen fingers and cheese pucks bubbled into potato pillows bathed in rich, delicious pickle-ish cheese.
Warning: These big, soft dumplings (from Deutsche Küche) can easily send you into a carb coma, so avoid them for workday lunches.
You'll find them in Aldi freezers this week — unless I've just caused a run on schupfnudeln.