Axios Chicago
June 17, 2022
Happy Friday! Today is National Flip Flop Day. Show us those toes!
🌞 Today's weather: Better. Sunny with a high of 85. Tomorrow's high is only 72.
📅 Situational awareness: Most state services will be closed Monday for Juneteenth. Our newsletter will also be off, but it will be back bright and early in your inbox Tuesday.
Today's newsletter is 968 words — a 3.5-minute read.
1 big thing: Advice on celebrating Juneteenth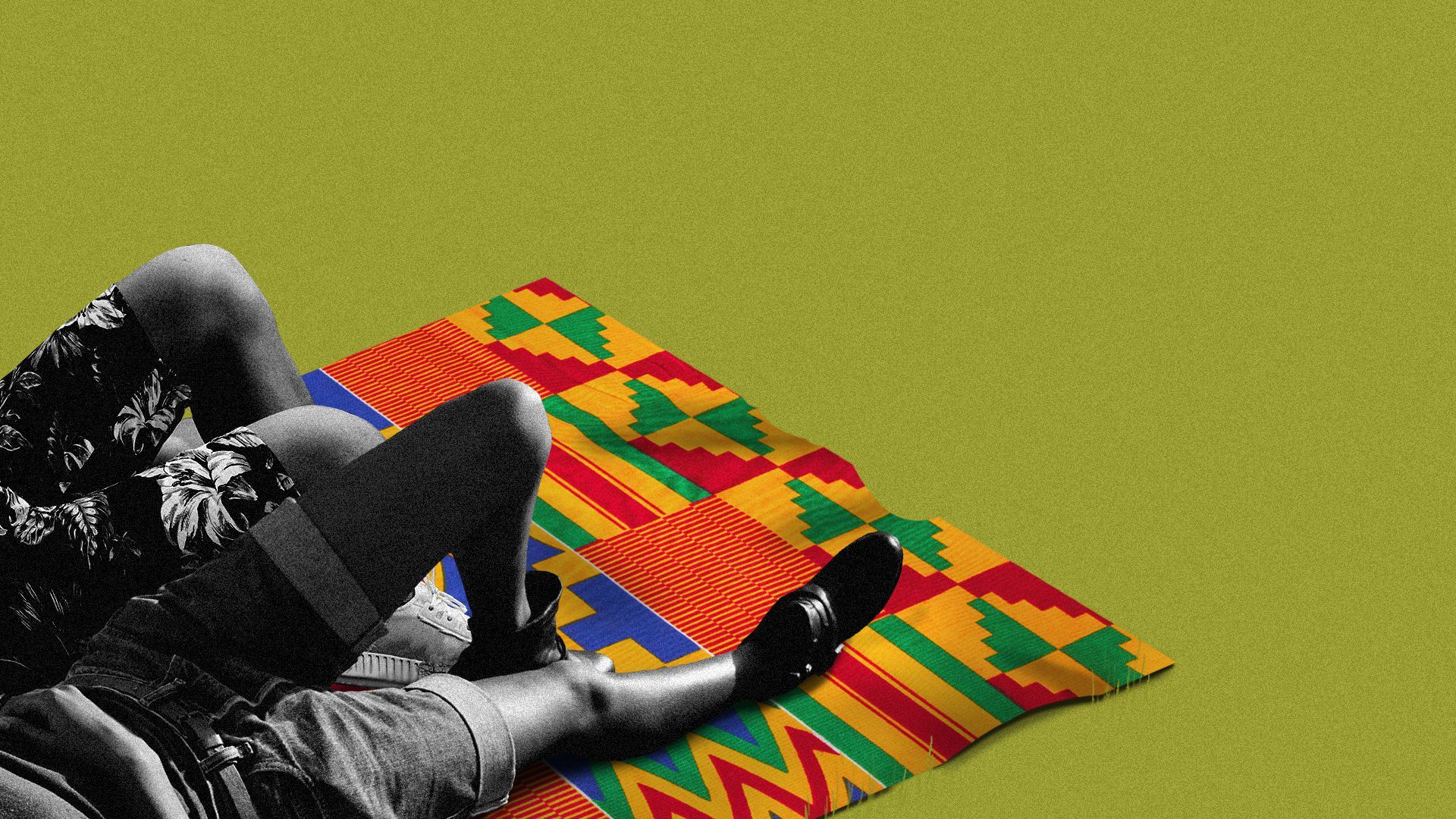 Last year, Juneteenth became the 11th federal holiday.
Why it matters: June 19, 1865, was the day enslaved people in Galveston, Texas, received news that Abraham Lincoln had signed the Emancipation Proclamation two years earlier, Axios' Ross Terrell writes.
Flashback: President Joe Biden signed the Juneteenth National Independence Day Act into law last June in response to a summer of protests following George Floyd's murder.
What they're saying: Laquan Austion, founder of The Juneteenth Foundation in Washington, D.C., says people of all races should view June 19 as an American holiday — not one just for Black people.
"Think about July 4th," Austion tells Axios. "We celebrate that day for American independence. Juneteenth represents our independence from ourselves. Now we all have the ability to pursue the Founding Fathers' vision."
How to celebrate: The new federal holiday should be viewed as more than another day off from work, Austion says. Instead, people can recognize Juneteenth by:
Learning: This is a moment to be introspective and ask, "Why were people still enslaved in 1865? Why didn't they get the information in Galveston?" he says.
Celebrate: Austion says it's important to recognize that for some people, this is a "moment of solace and mourning." But still, people should get out in their communities, go to events and use this as an "opportunity to learn and hear."
The bottom line: "Definitely go out, be an ally, be an asset," Austion says. "But don't be tone deaf and try to hijack it as your own. Don't try to commercialize it. Go out there and enjoy the festivities and learn and celebrate this as Americans."
Things to do:
Friday: The fourth annual Juneteenth Celebration at Allen Metropolitan Church will feature the Jesse White Tumblers, fireworks, a bouncy house and a live DJ.
Noon to 9pm at 10946 S. Lowe Ave.
Saturday: The Beverly/Morgan Park Juneteenth Family Festival will feature African dance, African djembe drumming, storytelling, food and cardio dancing.
11am to 7pm at 110th Place and Longwood Dr.
Sunday: The Juneteenth BBQ & Block Party! The DuSable Museum and Chance the Rapper present a family affair with special performances outside the museum.
It's BYOG — bring your own grill — starting at 11am.
Sunday: The Old Town School of Folk Music presents a free Juneteenth Celebration concert featuring the Alton Smith & Bill Brickey Soul Ensemble starting at 7pm.
2. Facebook's footprint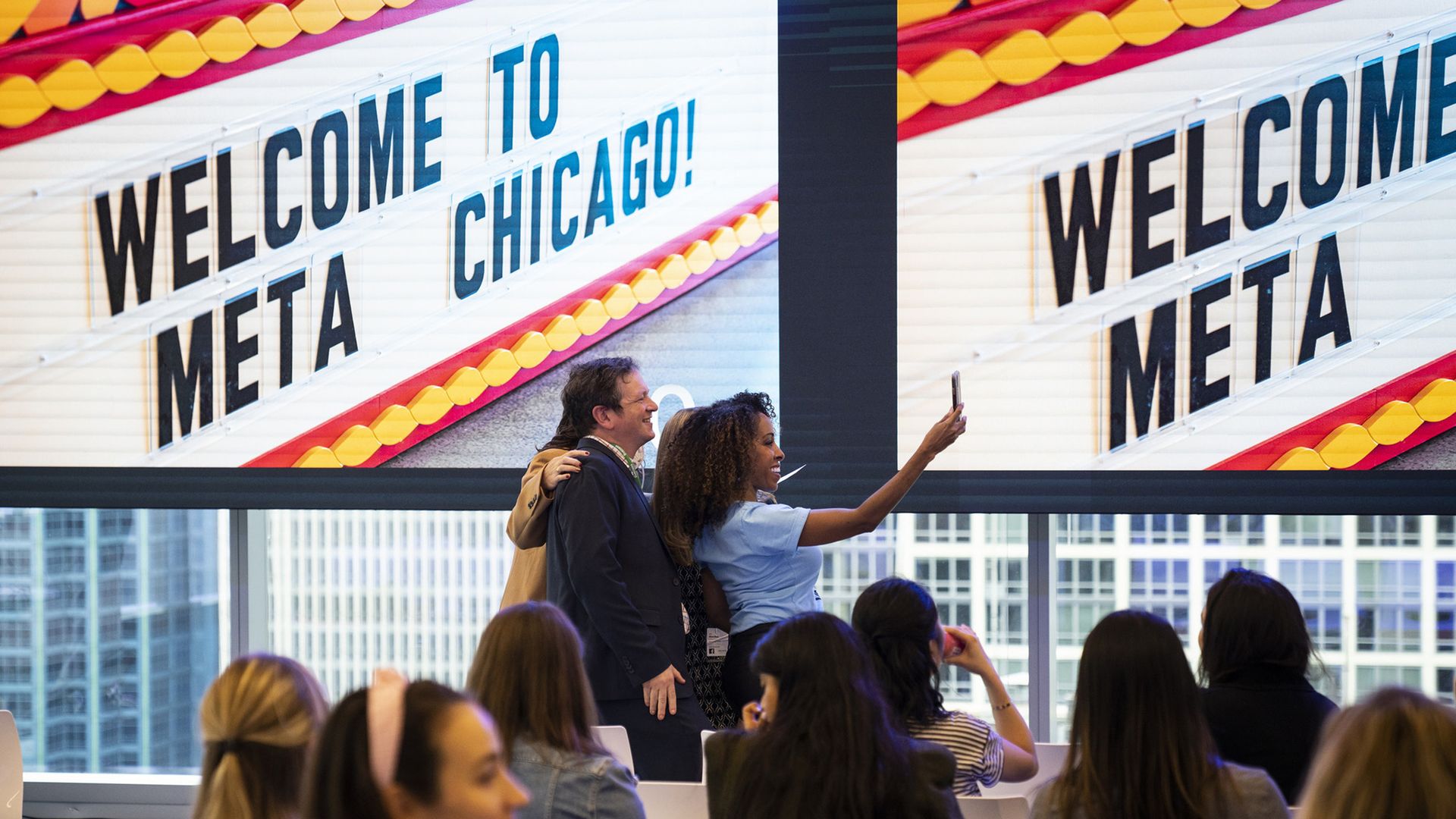 Meta, Facebook's parent company, celebrated its 15th year in Chicago last week by announcing a new Loop space and plans for expansion.
Why it matters: The maligned social media company employs more than 500 people here. This is now its largest office in the Midwest.
The new space can accommodate 1,000 employees.
Driving the news: Meta Chicago moved to 151 N. Franklin St. in the Loop, taking over 11 floors of the 35-story building.
The intrigue: This massive office is opening at a time when other big companies are trotting out hybrid schedules and investing in remote work.
According to the Tribune, Meta is making it optional for employees to work in the new office.
3. Remote work slackers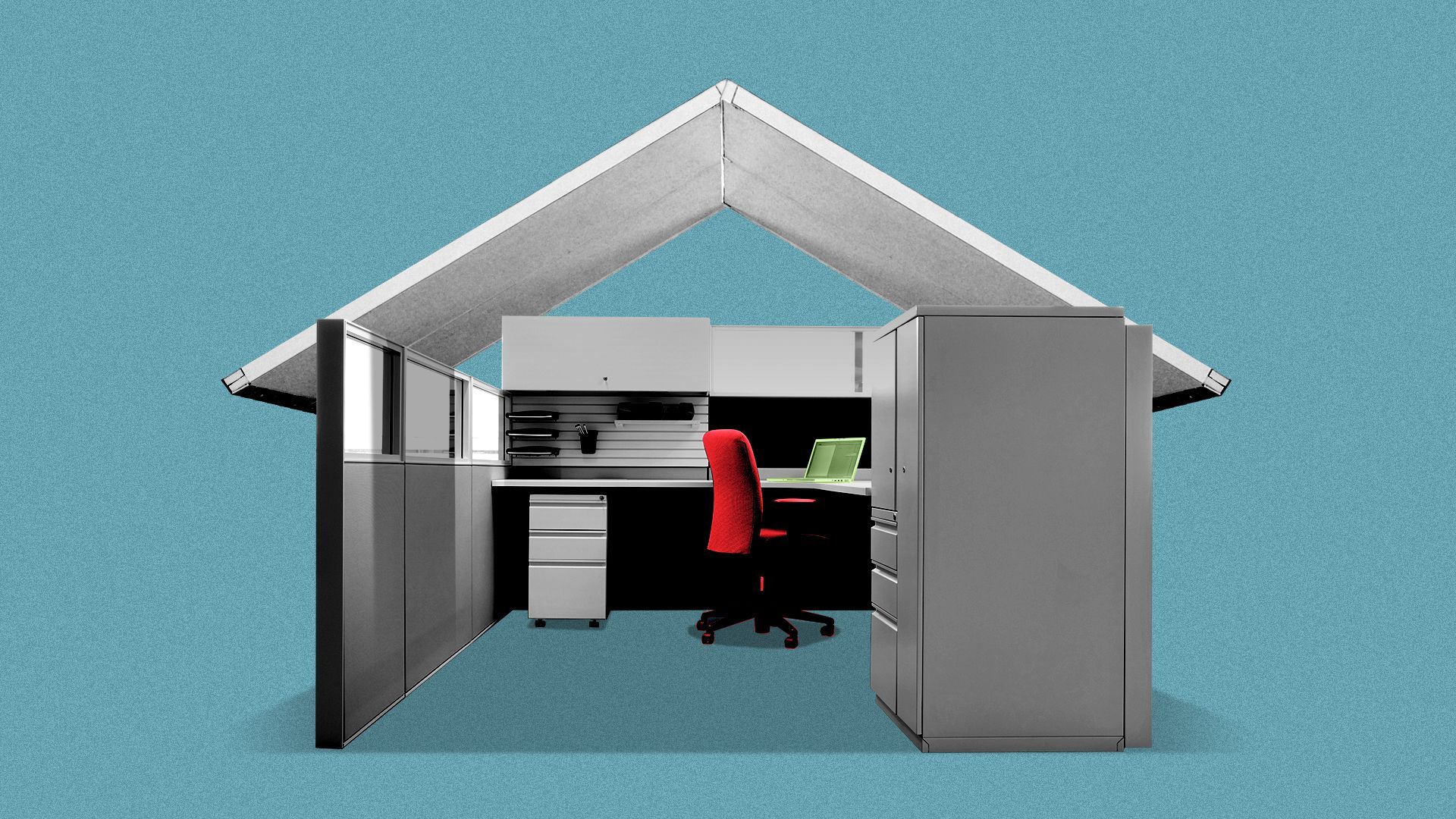 Speaking of remote work, a recent Axios story by Javier E. David cited a new University of Chicago analysis of remote IT workers showing they put in longer hours but are less productive.
💭 Monica's thought bubble: Based on my completely unscientific conversations with remote-working pals, the study rings hollow.
My hours are shorter these days but I'm a ton more productive — mostly because I'm no longer surrounded by interesting people to talk to and lunch with. It's not doing much for my social life, though.
📫 If you work from home, do you work longer hours and/or feel less productive?
4. Tips and hot links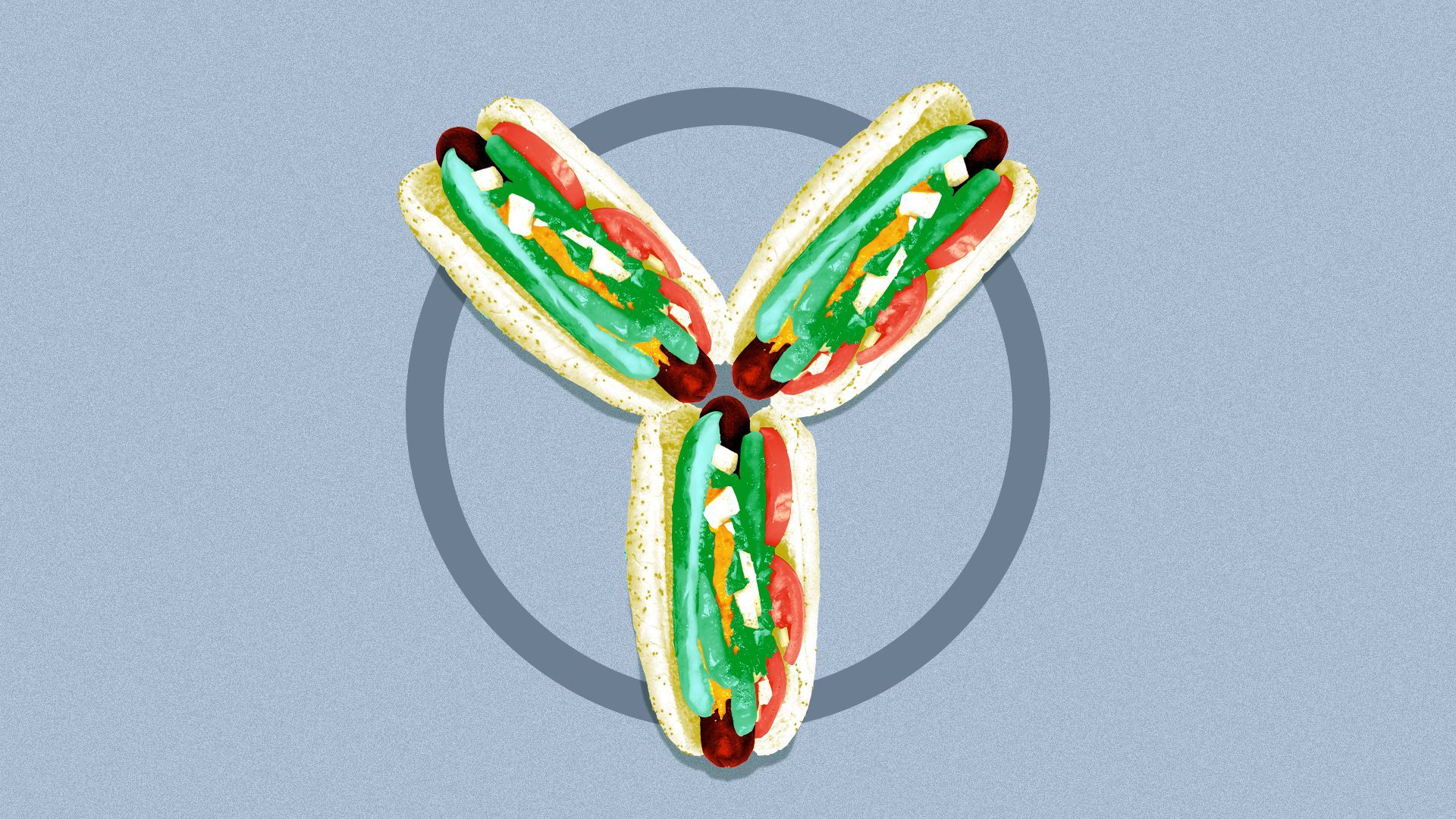 🍼 Abbott closed its newly reopened baby formula factory in Michigan due to flooding. (Tribune)
🏌️ A fun list of things to do for Father's Day weekend. (Chicago Parent)
⚾ The Cubs have lost nine in a row. They'll try to break their losing streak today when they take on the Braves at 1:20pm. (MLB)
5.Best Day Ever: Puja Mohindra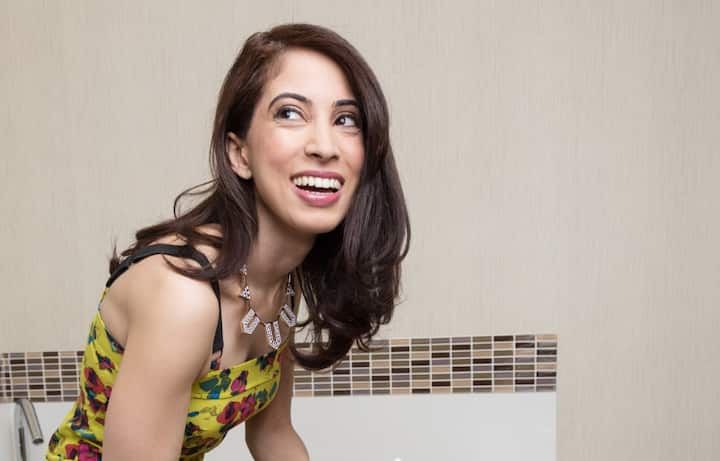 Netflix is renewing "The Lincoln Lawyer" for a second season, which is great news for Chicago actor Puja Mohindra.
She plays Sonia Patel on the show.
What she's saying: "I got the audition on a Thursday evening, taped it Friday afternoon," Mohindra tells Axios.
"A week later, I was shooting with Manuel Garcia-Rulfo in Los Angeles. I think my story is an example that you don't need to live in L.A. or New York to work in TV and film."
The latest: Mohindra, who grew up in the western suburbs, was just named one of the top 20 Indian actresses to watch in Hollywood.
"To be working in TV and film as the daughter of immigrants is the best kind of unexpected surprise and a testament to the American Dream," she says.
We asked the Oak Park resident to give us her best day ever in town:
🍵 Breakfast: "Matcha green tea at Mulata Kitchen + Coffee in Oak Park and a breakfast burrito at Courageous Bakery & Cafe in Oak Park."
🧘‍♀️ Morning activity: "Wake up, meditate, journal and listen to a YouTube talk that begins the day with good vibes and positive energy. I like to listen to my guru and spiritual mentor, Dada J.P. Vaswani. Then, hit the gym, steam room, sauna and hot tub with my dad at Lifetime Fitness. I want a lifetime membership to the one in River North!"
😋 Lunch: "Vegan gyros at Chicago Diner in Lakeview."
6. Saturday's soap box race in Iowa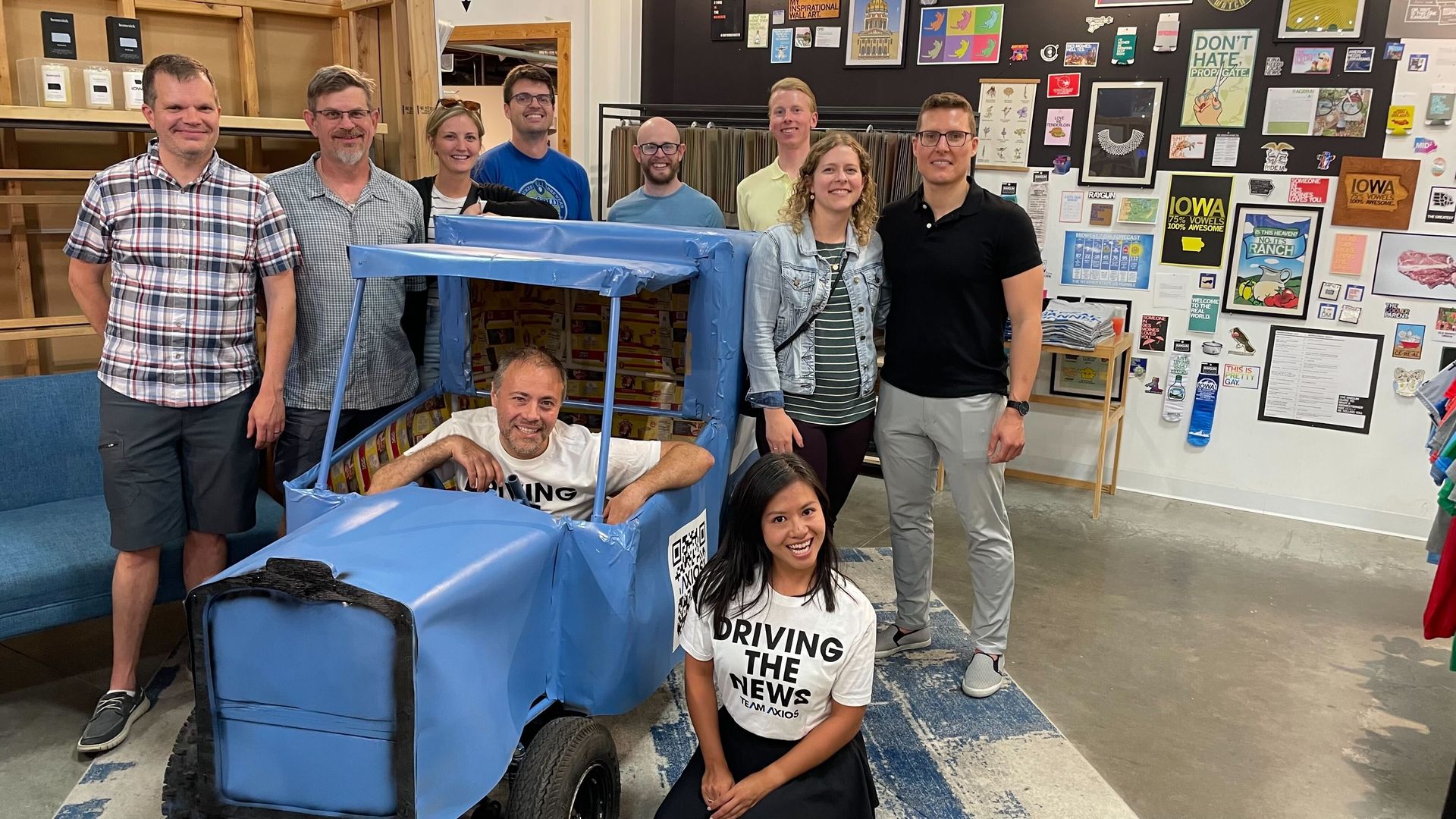 👋 Hi, it's Justin! I'm joining my Axios colleagues in Des Moines this weekend for the Red Bull Soap Box Race. I have no mechanical skills, so I'll be on hand as the team's hype man.
Think of me as the DJ Khaled of soap box derby.
🎧 Heads up: Our newest members-only podcast drops this morning! We discuss stories we've written this week and offer picks for the weekend. It's totally worth becoming an Axios Chicago member to get this fun perk.
Can you tell we used to work in public radio?
Our picks:
🦠 Monica is freaked out by the amount of BA.4 and BA.5 Omicron circulating in the region. She hopes she still has some protection from her COVID infection in late March.
🎤 Justin is excited that two of his favorite artists have announced new projects: Nathan Fielder and Beyoncé. He wishes they would put something out together!