December 03, 2021
Happy Friday! On this day in 1818, Illinois officially became a state.
🌤 Today's weather: Partly sunny with a high of 48.
Today's newsletter is 930 words — a 3.5-minute read.
1 big thing: Historic violence numbers
2021 is shaping up to be one of the worst years for deadly violence in Chicago history.
Over 1,000 homicides have already been recorded in Cook County in 2021 and we still have a month to go.
Why it matters: Gun violence continues to have an impact on everything from safety to the economy.
By the numbers: Per Cook County Medical Examiner's Office data released at the end of November, there have been 1,009 homicides as of Tuesday, 927 of which were gun-related.
777 of those homicides were in Chicago. The next highest count was in South suburban Harvey (30).
The new numbers follow the sharp rise in 2020 but are almost 40% higher than 2019, when 624 homicides were recorded.
Context: The last time Cook County had this many homicides in a year was 1994 (1,141).
1991 was the worst year on record, with 1,229.
And at least 4,100 people have been shot in Chicago this year, 69% more than in 2019.
What they're saying: "Much of what we believe contributed to the spike in homicides and shootings in 2020 has continued into 2021," Roseanna Ander, executive director of the University of Chicago Crime Lab tells Axios.
"The population most at risk for gun violence involvement continues to live through an economic crisis and mental health crisis exacerbated by the pandemic."
Between the lines: 81% of the county's homicide victims were Black and 15% were Latino.
Most affected age group: 20-29 (389 homicides).
Youngest killed: 1-month-old boy.
Oldest: 84-year-old man.
Be smart: The uptick in gun violence follows the trend that has seen homicide numbers spike across the country, not just here in Cook County.
What's next: Ander is hopeful that new federal funds from the infrastructure package will help.
"Chicago is set to receive an unprecedented infusion of federal resources including some that are reportedly going to be used for violence prevention. If those dollars are invested in data-driven and evidence-informed ways, we can hope to have a different conversation about gun violence trends in the coming years."
2. Tips and hot links
🏥 Jesse Brown VA Hospital traced their COVID-19 outbreak to one sick employee. (Patch)
👩‍🎓 Illinois students saw declines in standardized test scores during the pandemic. (Chicago Tribune)
🗺 Does it look like a rooster? A hot dog? Block Club Chicago is having fun with describing the newly proposed Chicago ward map. (Block Club Chicago)
🏈 Notre Dame is reportedly close to hiring current defensive coordinator Marcus Freeman as their next head coach. (NBC Chicago)
🏍 The Toys for Tots motorcycle parade is back this Sunday! (Toys for Tots)
3. Support local music: Bandcamp Friday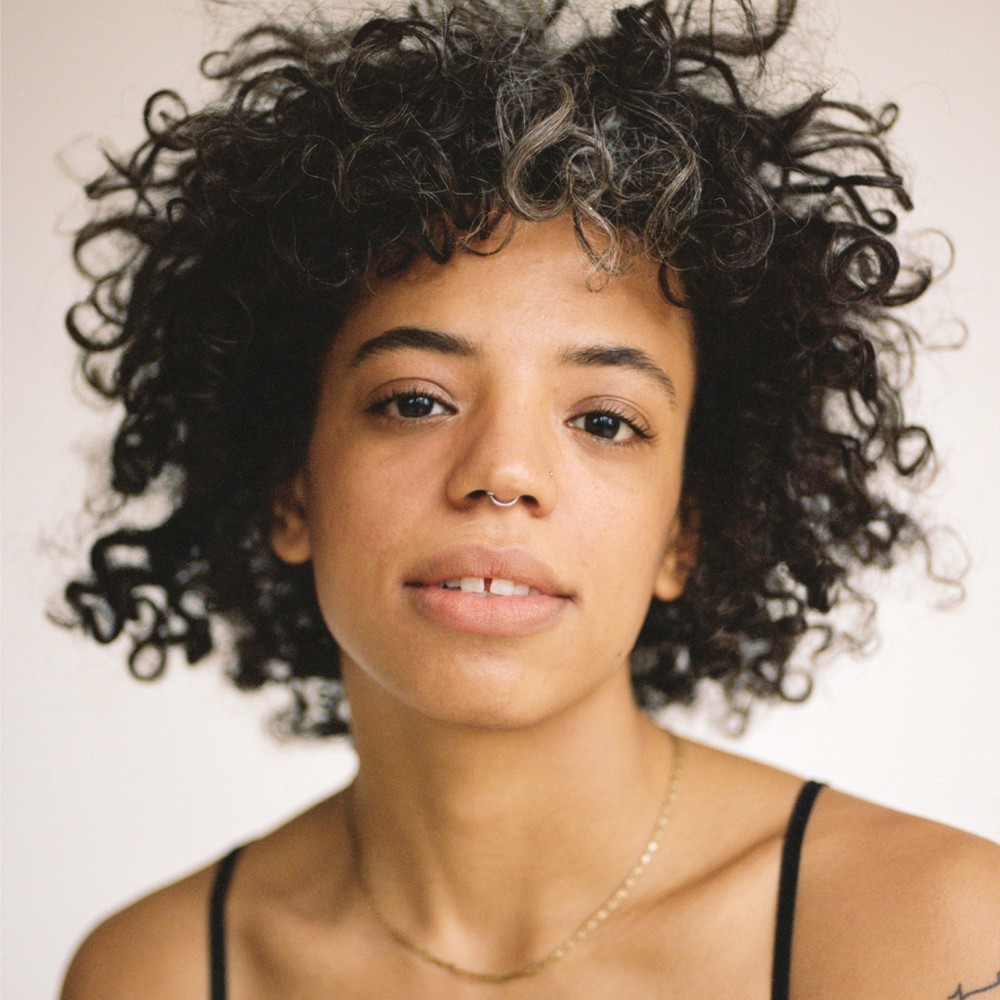 Today's Bandcamp Friday is the last in 2021.
Why it matters: On Bandcamp Fridays, the music site gives almost all proceeds back to artists.
Created to help offset pandemic losses for musicians, it gives artists a place to sell their music directly to fans.
By the numbers: In 2020, Bandcamp reports it brought in $40 million for local artists on Bandcamp Fridays alone.
A few recommendations of great Chicago artists selling their work today:
🎧 Rich Jones has come a long way from hosting rap shows at the old Tonic Room in Lincoln Park. Jones is still producing high quality R&B.
🥁 Makaya McCraven embodies the future of Chicago jazz, high praise in a town where jazz used to reign supreme.
🎸 Half Gringa (aka Izzy Olive) serves up great Chicago indie-rock in her new album, Sevenwater.
🎙 Tasha is one of Chicago's best up-and-coming singer/songwriters. She just put out a brand new album today!
🌊 No list would be complete without the hard driving rock 'n' roll produced by Meat Wave.
Go deeper: A complete list of 2021 recommendations, per Chicago Reader.
4. The 12 Days of Chicago Christmas: Frango Beer
👋 Hey, it's Monica.
Welcome to our list of locally sourced, Chicago-themed gifts that will roll out over the next 12 days.
Today: Minted (Frango-flavored) imperial stout from Hop Butcher For The World brewery in Darien.
Why: For a lot of Chicagoans, Christmas wouldn't be the same without a box of Marshall Field's Frango Mints (sorry, I will NEVER say Macy's Frango Mints — not even if there's a fire!). This could start a fun new grown-up tradition.
The price: $19.99 for a 4-pint pack.
The experience: Tribune beer writer Josh Noel says it better, but I adored the choco-minty nose, the rich mouthfeel and the lingering not-too-sweet Frango finish.
Be careful: This sucker packs 10.5% alcohol, which means I feel quite drunk as I write this.
Best for: Beer geeks who can appreciate the Frango connection.
Where to get it: Hop Butcher retail locations, though Minted is expected to sell out in a few days.
Tell us your favorite Chicago-themed gift recommendations by responding to this email.
5. Where in the WRLD is Justin…
Thanks to everyone who guessed where Justin was yesterday.
Maureen P. & Mason M. were just two of many who got it right: The Juice WRLD mural at 851 W. Hubbard.
That address may be off a bit. It's near the growing Hubbard Street mural district, but closer to Kinzie and Green Streets.
The backstory: The mural was created last summer by artists Corey Pane and Chris Devins in tribute to the late Chicago hip-hop artist Juice WRLD. He died from an overdose at the age of 21.
His fans visit from all over the world to view the mural and to place candles and other items at its base. It has become an internet phenomenon.
Yesterday would have been Juice WRLD's 23rd birthday.
What he's saying: Next to the mural is a quote from the rapper himself:
"If anybody's going through anything I hope and pray that you get through it." - JUICE.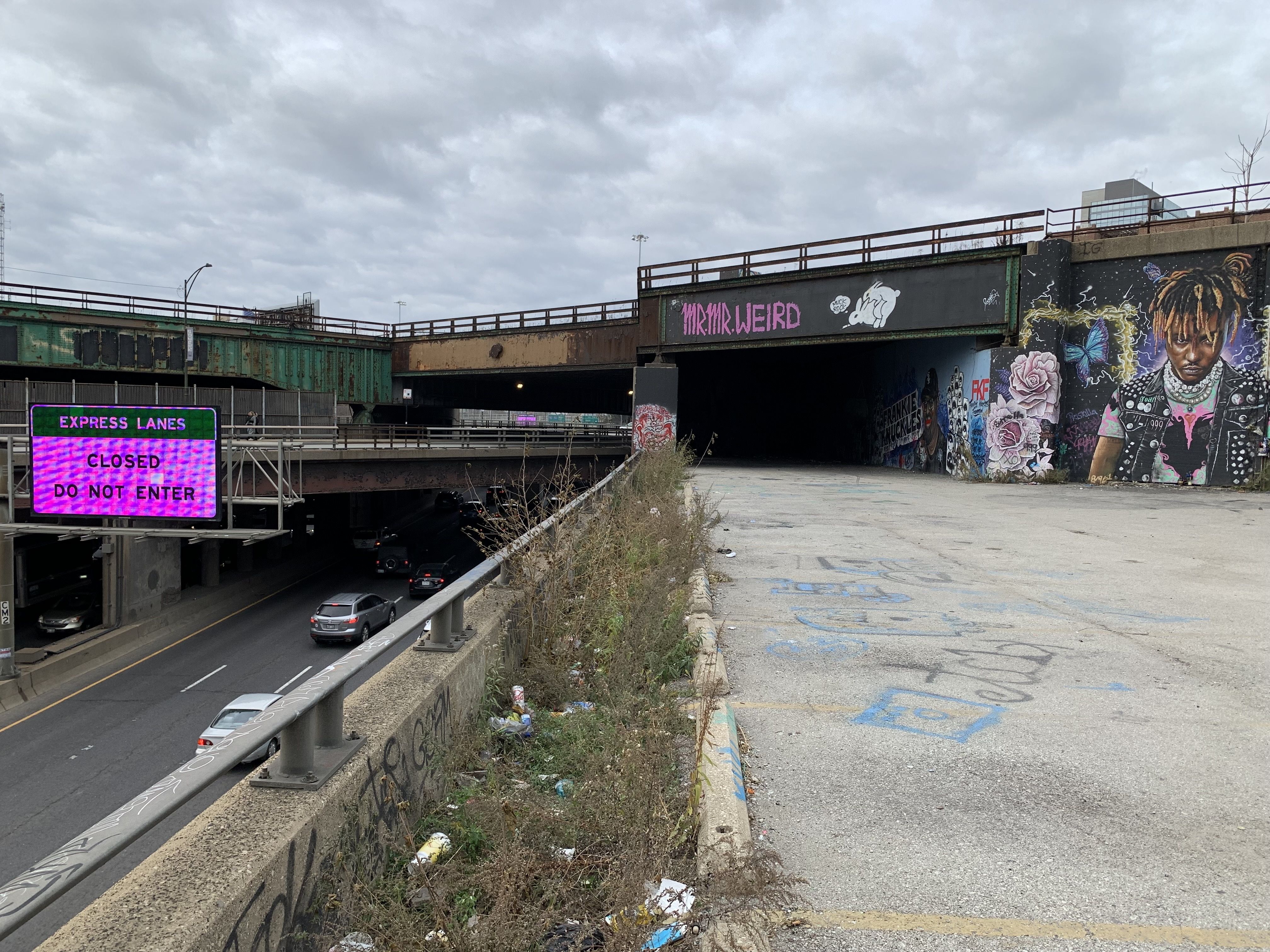 🍺 Monica is on vacation, with a pint of Minted stout in hand.
🎅 Justin is going to watch ALL the Christmas movies this weekend. ALL OF THEM.
Want free Axios swag? Refer your friends to Axios Chicago and get cool merch like stickers, totes, hats, T-shirts and more!