September 15, 2022
1 big thing: Despite opposition, Riot Fest is on
Popular three-day outdoor music festival Riot Fest will bring over 100,000 people to Douglass Park tomorrow through the weekend.
And some residents aren't happy.
Why it matters: Community members are petitioning the Chicago Park District to remove Riot Fest and other music festivals from the Lawndale/Little Village area park. 
Driving the news: Wanting the district to stop giving permits to large, for-profit festivals, they delivered a letter to the Chicago Park District yesterday signed by 30 organizations and local leaders. 
Context: The trouble stems from the park district adding another large festival to Douglass Park. There were three there over the summer.
Residents are angry that considering festival load-in and cleanup, they don't have access to the park for most of the summer. 
Parking and transportation issues cause gridlock, neighbors say. 
And the park gets trashed with garbage and debris, disrupting normal activities like youth soccer. 
Of note: North Lawndale and Little Village are predominantly Black and Latino neighborhoods. 
What they're saying: "We do see this as a form of environmental racism," local organizer Edith Tovar said at a recent press conference.
State of play: Riot Fest held a community meeting last month to address concerns, but according to residents, the meeting was contentious and hostile. 
Riot Fest apologized afterwards, saying in a statement, "We have been in Douglass Park since 2015, and we consider it our home."
Flashback: Before Douglass Park, Riot Fest was in Humboldt Park, but similar concerns led to the festival moving in 2015. 
The intrigue: Ald. Cardenas has welcomed summer music festivals for years and has taken campaign contributions from organizers.
But he is stepping down to run for Cook County Board of Review. 
Justin's thought bubble: Riot Fest is one the premiere music festivals in the country. The lineups are always fantastic and it has served as a nice complement to the more mainstream (and expensive) Lollapalooza. 
2. Best times for fall foliage tours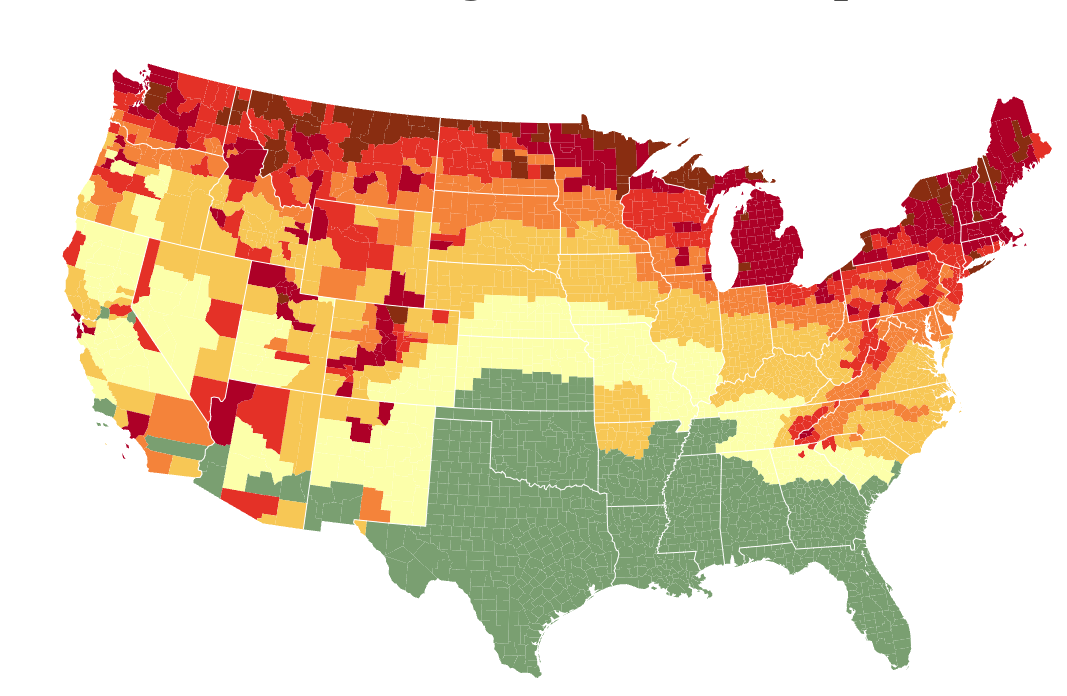 Local leaf peepers can expect foliage to start changing in late September, with peak colors emerging in mid- to late October.
Driving the news: The 2022 interactive Fall Foliage Prediction Map came out this month with data-informed prognostications on leaf changes nationwide.
The intrigue: If you're headed to an Illinois college for a game — or to secretly entice your kid to apply there — this map can help you choose ideal dates for peak leafy campus looks.
Northwestern, NIU, UIC and U of C: Oct. 24
U of I Champaign, Illinois State University, U of I Springfield, Western and Eastern Illinois Universities: Oct. 31.
SIU Edwardsville and Carbonale: Nov. 7
3. Tips and hot links
🚊 Early this morning U.S. railroad unions and the Biden administration came to a tentative agreement after 20 hours of talks, averting a strike that would have disrupted the economy and Metra riders. (Axios)
🚌 Gov. JB Pritzker signed a disaster proclamation and is calling up the National Guard to assist migrants bused in from Texas. (Sun-Times)
🪧 A crowd protested transit delays, shortages and "ghost buses" in front of the CTA headquarters on Lake Street yesterday. (Block Club)
📚 Racial disparities over ticketing and school discipline are glaring in Township District 211 — Illinois' largest high school district — which represents schools in Palatine, Schaumburg and Hoffman Estates. (Tribune)
⚾️ Down four games in the AL Central, the Sox play a make-up game against the Cleveland Guardians today. (NBC Sports)
4. Food Fight: Bread
We've recently witnessed an explosion of artisan bakery openings that add to our not-too-shabby lineup.
Local bakeries crank out a lot of wonderful things, but for this week's Food Fight, we're focusing on the most basic — bread.
Justin's pick: Chicago's got a long bread history with Turano, Gonnella and D'Amato's, and I'm sure your emails will school me on more great places.
But for my tastes, I'll go trendy with Publican Quality Bread, made by James Beard Award-winning baker Greg Wade.
I went with the country sourdough loaf, made with Spence farm rye, warthog red wheat and a dark crust ($8.50).
The French baguette is also a favorite.
Wade opened PQB's first retail bakery this year in West Town, but you can also get his bread at PQM, Foxtrot and other boutique grocery stores.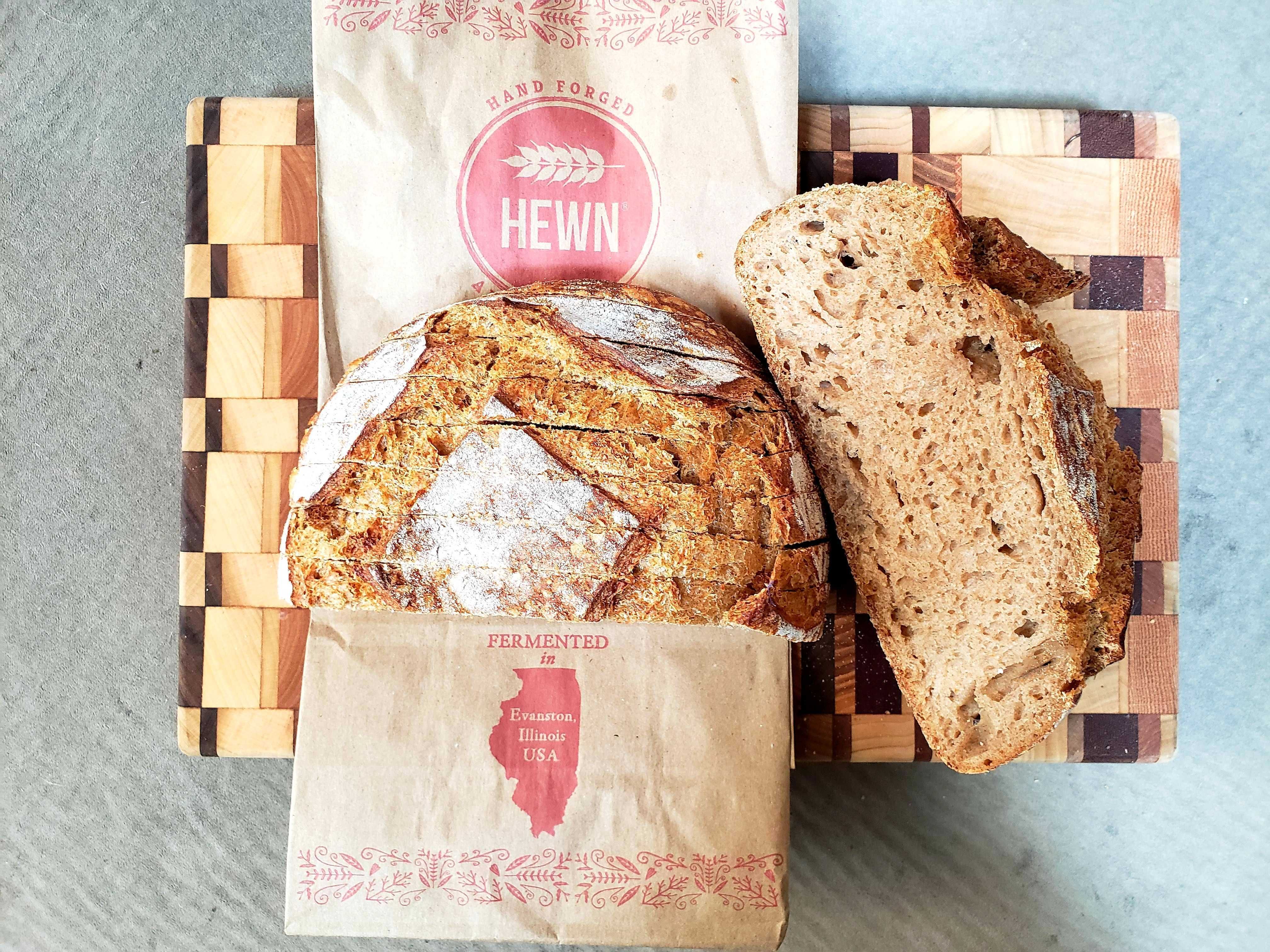 Monica's pick: Like Justin, I also love PQB — and I'll be interviewing Wade soon for his new book, "Bread Head." But for the last few years, my bread bible has been "Heritage Baking" from Ellen King at Hewn Bakery in Evanston.
Like Wade, King makes her loaves with local, heritage grains and slowly ferments them to create delicious, crusty and healthful bundles of love.
This fall, Hewn is expected to open a location in Libertyville.
I love all their pastries and loaves, but my favorite is the country round ($6.95).
Reply with your favorite Chicago bread for a list we'll share next week!
A new career is waiting for you
5. Photo of the Day: Maxwell Street Market
Maxwell Street Market recently returned after a pandemic shutdown.
Flashback: The market is now located on Des Plaines Avenue, but this 1959 photo was captured at Jefferson Street near 12th.
That was before the Dan Ryan Expressway cut the neighborhood in half and construction started on the UIC "Circle" campus.
The location now hosts a Petco, Best Buy and Home Depot.
This newsletter was edited by Everett Cook and copy edited by Rob Reinalda.
Our picks:
🎧 Monica has been dance-cleaning the house to "On and On" by Jesse Saunders to prepare for the return of Chicago's House Music Festival this weekend. It kicks off with a conference today.
📺 Justin is mad that nobody told him how good "Never Have I Ever" is on Netflix. I count on you to keep me in the loop!
Want free Axios swag? Refer your friends to Axios Chicago and get cool merch like stickers, totes, hats, T-shirts and more!