October 11, 2022
📰 Happy Tuesday! On this day in 1871, the Chicago Tribune was able to print their first newspaper after the fire destroyed the city.
🌦 Today's weather: It could rain late in the day. High of 73.
Today's newsletter is 892 words — a 3.5-minute read. Edited by Everett Cook and copy edited by Rob Reinalda.
1 big thing: Illinois' Supreme decision
It's rare to see so many attack ads for the Illinois Supreme Court race.
This year, it's because the court's majority hangs in the balance.
Why it matters: With two seats up for election, the state GOP could wrest away the Democratic majority. That could mean big issues like reproductive rights could be reviewed.
State of play: The court, which has seven justices serving 10-year terms, currently has a 4-3 Democratic majority.
Illinois is one of only eight states that elect state Supreme Court justices.
The Illinois GOP has not held majority control of the court since 1969.
The latest: Republican Supreme Court Justice Michael Burke was appointed in 2020 after the retirement of Justice Robert Thomas, making this his first election.
Appellate Court Justice Mary Kay O'Brien, a Democrat, is challenging.
Zoom in: O'Brien is using ads to attack Burke over abortion rights, but Burke's camp wants a retraction because he hasn't publicly stated a position.
In the other race, former Lake County Sheriff Michael Curran (GOP) and Lake County Circuit Court Judge Elizabeth Rochford (Democrat) are vying for the seat vacated by Justice Tom Kilbride, who was not retained by voters in 2020.
The intrigue: Republicans are going back to the Madigan playbook, accusing Rochford (and O'Brien) of being part of the corrupt Mike Madigan machine, even though Madigan hasn't been in office since early 2021.
It's very rare to see political ads attacking candidates together from separate races, but it's happening on both sides.
Of note: Chief Justice Anne Burke (Democrat and wife to Ald. Ed Burke) is retiring this year, but her seat isn't up for re-election. It's up in 2024. She will be succeeded by Appellate Court Justice Joy V. Cunningham.
2. The 2022 Chicago baseball awards
👋 Hi, it's Justin! The Chicago baseball season is officially over, as neither the White Sox nor the Cubs made the playoffs.
So we're bringing you something even better than the postseason — our first ever annual Axios Chicago baseball awards!
Hitting
Here are the offensive leaders:
Average: José Abreu (.304) — The only local player to bat over .300.
Home runs: Patrick Wisdom (25) — Not bad for a player who missed 25 games because of injury.
Runs batted in: Andrew Vaughn (76) — Vaughn was somehow the closest player to 100 RBIs.
Strikeouts: Patrick Wisdom (183) — Yikes.
Stolen bases: Nico Hoerner (20) — Respectable.
Pitching
Almost exclusively Dylan Cease. The MVP of Chicago baseball will undoubtedly finish near the top in AL Cy Young voting.
Earned run average: Cease (2.20).
Wins: Cease (14).
Strikeouts: Cease (227).
Saves: Liam Hendriks (37).
Mustache: Cease (looked good all year).
Best manager: Miguel Cairo. When he first took over for an ailing Tony La Russa, the Sox showed life by winning eight of 11 and getting back in the playoff race. It didn't last long.
Best social media obsession: White Sox Twitter and Leury García. Fans went ballistic whenever La Russa put García in the lineup.
Best double-goodbye: Remember when Willson Contreras got a standing ovation at Wrigley before the trade deadline? Then he wasn't traded? Good times.
Worst injury: Eloy Jimenez got hurt catching a fly ball.
Weirdest statue: Once again, the honor goes to the Harry Caray statue at Waveland and Sheffield. Forget haunted houses — take your kid to see this.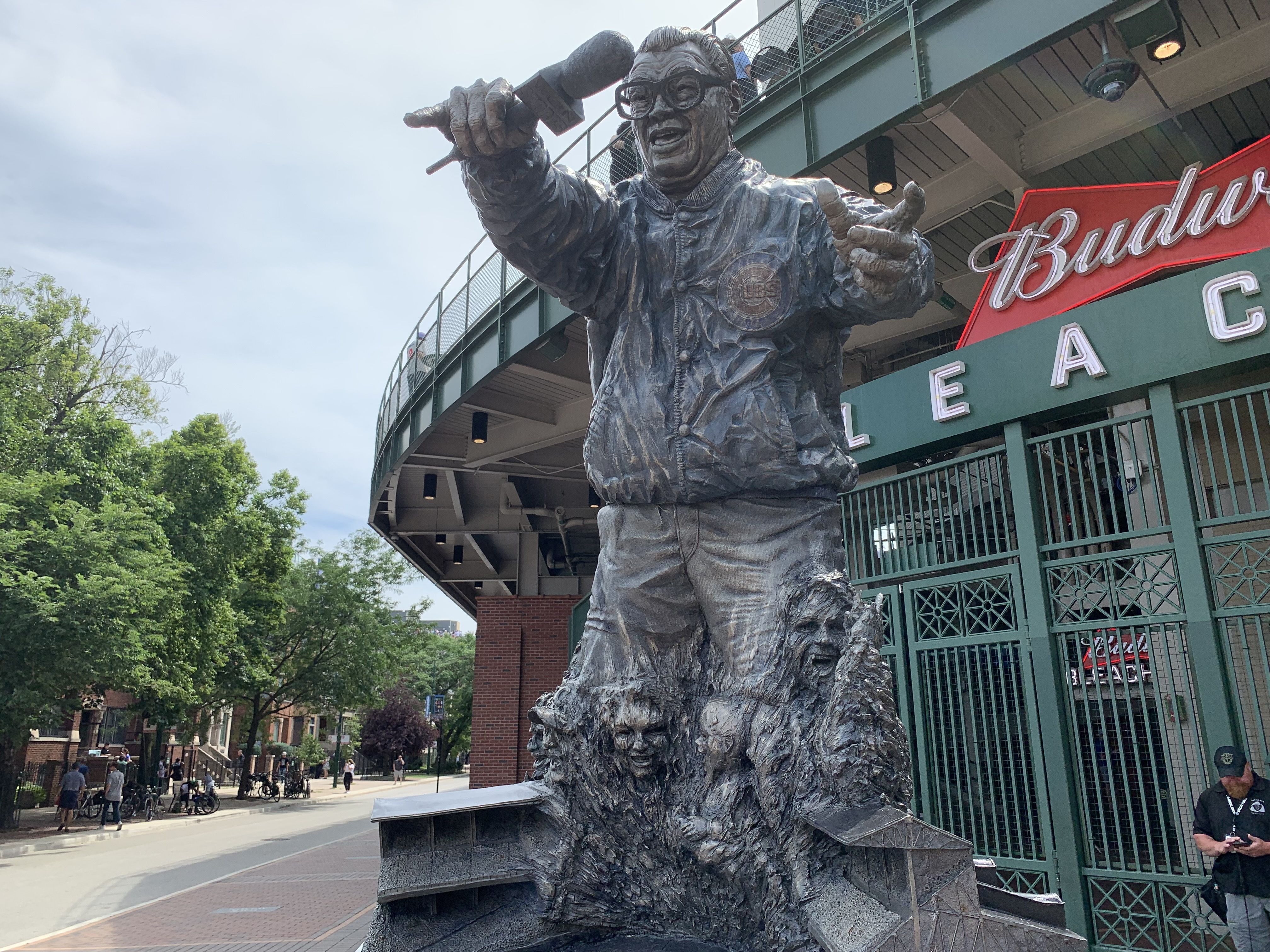 3. Tips and hot links
8-year-old Highland Park shooting victim Cooper Roberts has returned to school. (CBS 2)
🛫 Security experts believe pro-Russian hackers attacked the websites for both O'Hare and Midway yesterday. Flights were not affected. (Gizmodo)
🖌️ The Abraham Lincoln statue in Lincoln Park was vandalized with red paint and "colonizer" graffiti. (Sun-Times)
🎸 Wilco played surprise shows at Carol's Pub in Uptown on Sunday night. (Block Club)
4. Best Day Ever: Ina Pinkney
Ina Pinkney closed her legendary Ina's Restaurant in 2013, but she'll forever remain Chicago's Breakfast Queen.
Driving the news: We recently met her for lunch at Eden, where we learned she's still developing recipes, making food videos for The Takeout and chairing a global advocacy group for polio survivors.
That's on top of beating the odds after a nasty fall. "The docs said I wouldn't take even a few steps unaided," she said. "I told them I was from Brooklyn. Enough said?"
She greeted us for lunch standing up, unaided!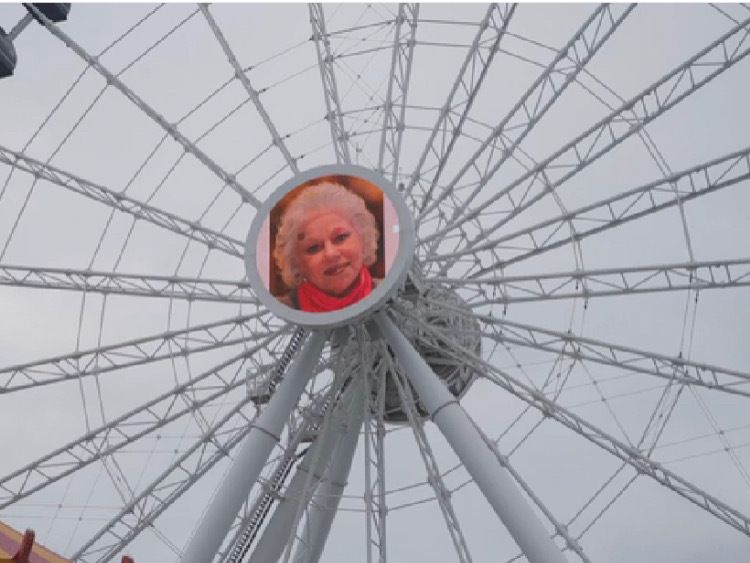 The cooking great's ideal Chicago day:
🧺 Breakfast: "Lula Cafe. It's iconic for its farm fresh preparations, and it always delights and satisfies."
🌳 Morning activity: "I like to go to The 606 once every summer. Urban trails thrill me."
"Because of the late effects of polio, I use an electric scooter which makes the 606 accessibility ramps essential."
🍕 Lunch: "Robert's Pizza and Dough Co. in River East on the water overlooking Ogden Slip. Brick ovens, and the gluten-free crust is perfect!"
🖼️ Afternoon activity: "The Museum of Contemporary Art to see 'Chicago Works: Gregory Bae.' It encourages me to think about being in two places at once … in time and space."
5. Where in the world is ... Justin?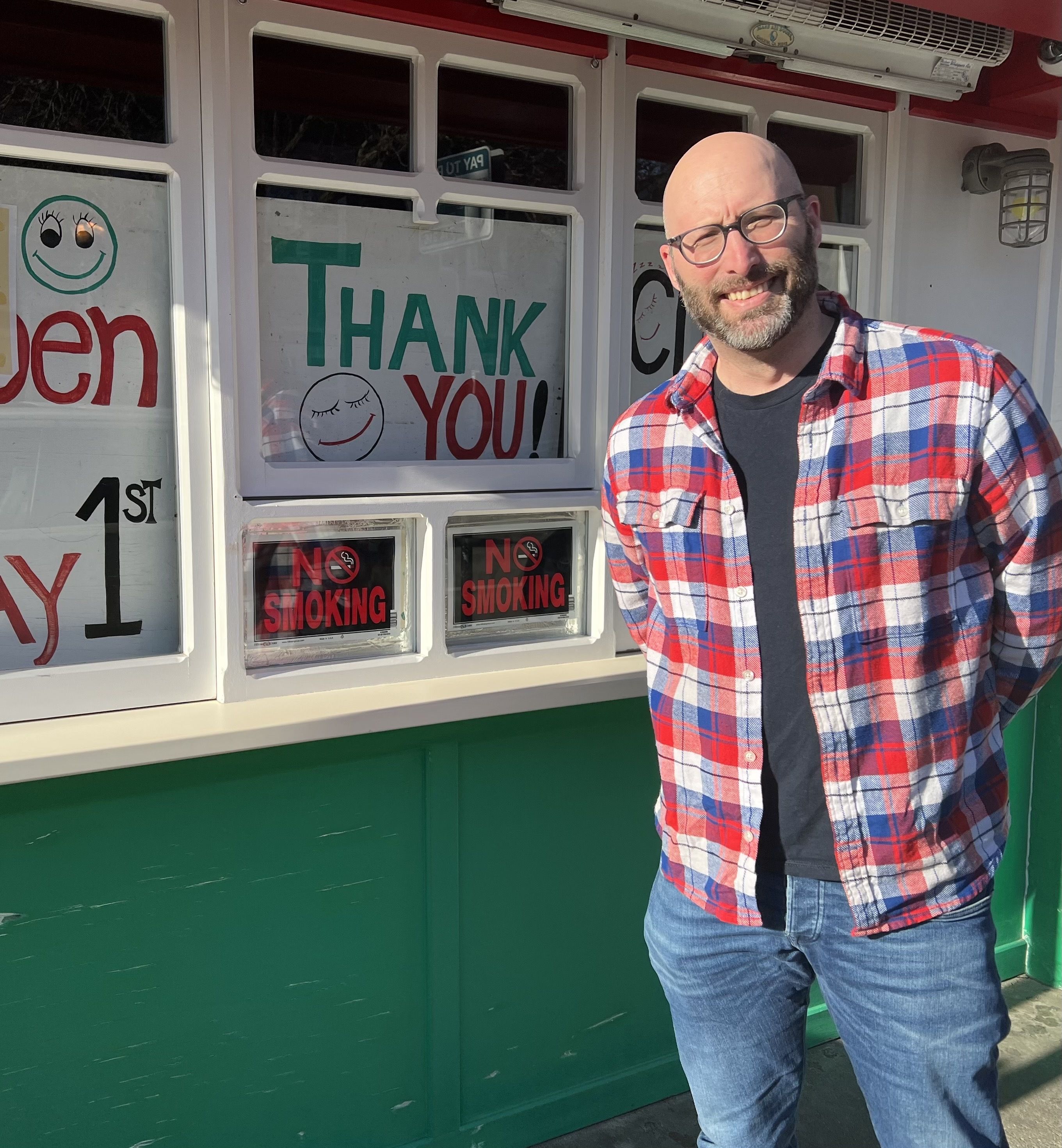 Where's Justin this week? Hint:
A real life shack, no shakes
Just closed for the season
Do your best to avoid the freeze
But mind the bees
📬 Reply and guess correctly to potentially win some Axios swag. Good luck!
Help make this newsletter possible by becoming an Axios Chicago member.
Our picks:
🎻 Monica finally watched Station Eleven and was thrilled but a little freaked out by all the Chicago locations and pandemic stuff. Possibly the best TV series of last year.
🗣 Justin is happy Monica finally watched "Station Eleven." Now, he'll try to convert editors Everett, Rob and Keely. Watch it. It's so good!
Want free Axios swag? Refer your friends to Axios Chicago and get cool merch like stickers, totes, hats, T-shirts and more!