Axios Chicago
September 08, 2022
👶 Happy Thursday! On this day in 1866, the first recorded birth of sextuplets occurred in Chicago — though it took years before the world knew about it.
🙌 Today's weather: Gorgeous. Sunny, high of 85.
🏀 Situational awareness: The Sky host the Connecticut Sun in Game 5 of the WNBA semifinals tonight at 7pm. It's get it done or hang 'em up until 2023.
Today's newsletter is 851 words — a 3.5-minute read.
1 big thing: Fighting the opioid crisis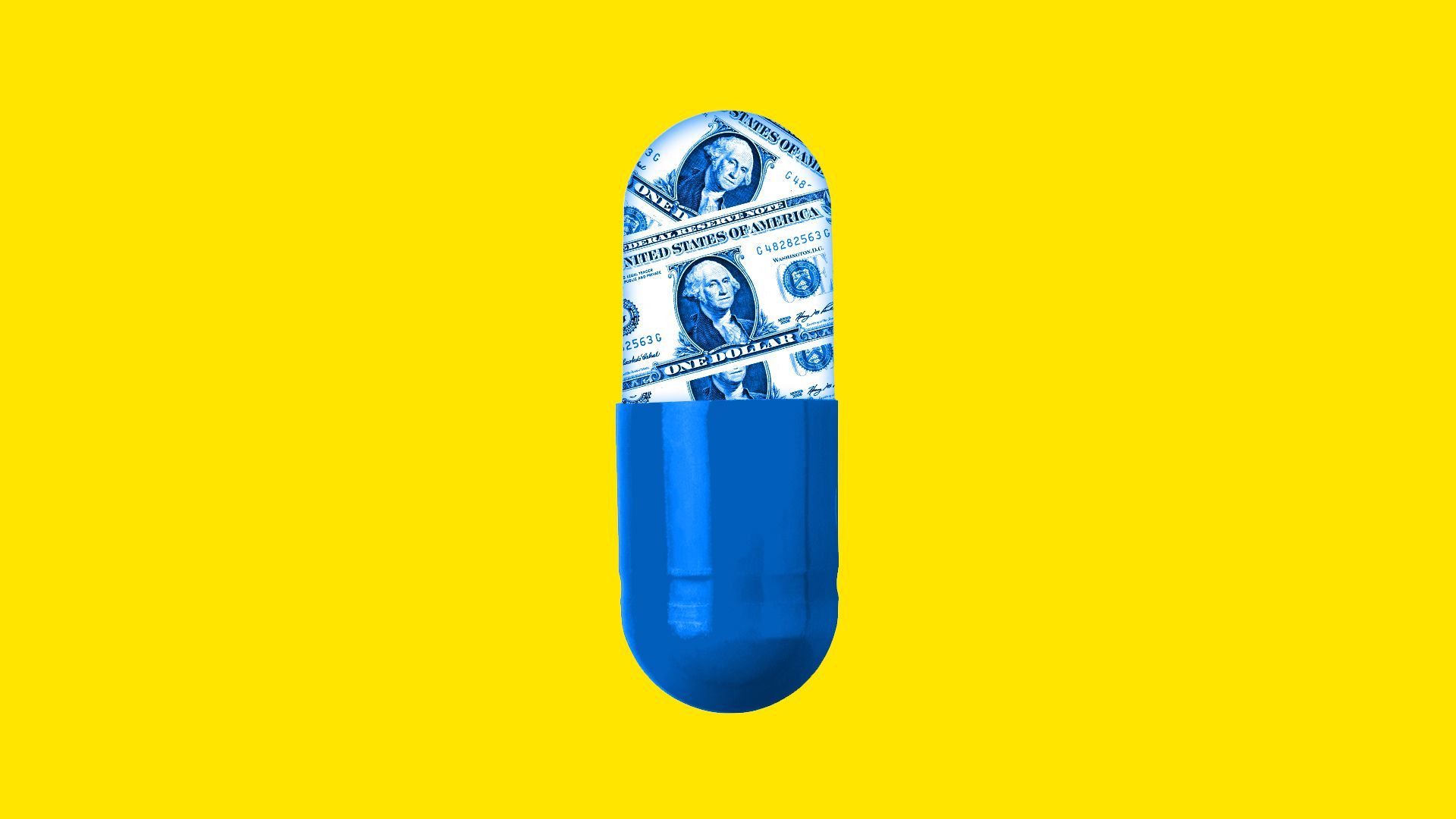 Local officials are expanding tools to address the opioid crisis while considering how to invest hundreds of millions in future settlement money.
Why it matters: Opioid overdoses killed more people in Illinois in 2020 than guns and traffic deaths combined.
The state reported 2,994 opioid deaths in 2020, and provisional data from 2021 indicates the yearly death toll is rising.
What's happening: Chicago Public Libraries began dispensing opioid overdose treatment Narcan this year. Visitors can take a box, with no questions asked.
Its 51 locations have distributed about 60 boxes of two doses each since January.
Health authorities this month expanded statewide a recovery program called MAR NOW, which allows people struggling with opioid use disorder to call a helpline and access care.
Organizers say the program has already assisted 50 callers, usually within 48 hours of their first call, by allowing them to get prescriptions through telemedicine.
The intrigue: Illinois recently received a $760 million settlement from opioid distributors to be disbursed over the next 18 years, and opinions abound on how it should be spent.
This summer Attorney General Kwame Raoul — who filed the suits — suggested the "vast majority of the funds" should go to overdose "abatement" programs for those struggling with opioid use.
Yesterday, state's attorneys from DuPage, Winnebago and Rock Island counties who support Fight Crime: Invest in Kids recommended directing some funding to childhood programs run by various state and local departments.
These include voluntary visits from health professionals to new and expectant mothers that help parents connect to opioid treatment while reducing child abuse, which is linked to later opioid use.
What they're saying: "There are lots of great programs to get people away from opioid abuse," Sean Noble, Fight Crime's Illinois director, tells Axios. "But let's make sure programs focused on young children and their parents are also included in the mix."
What's next: The opioid settlements will be disbursed through a state Office of Opioid Settlement Administration, whose members are expected to be named this month.
2. Best Day Ever: Critics team up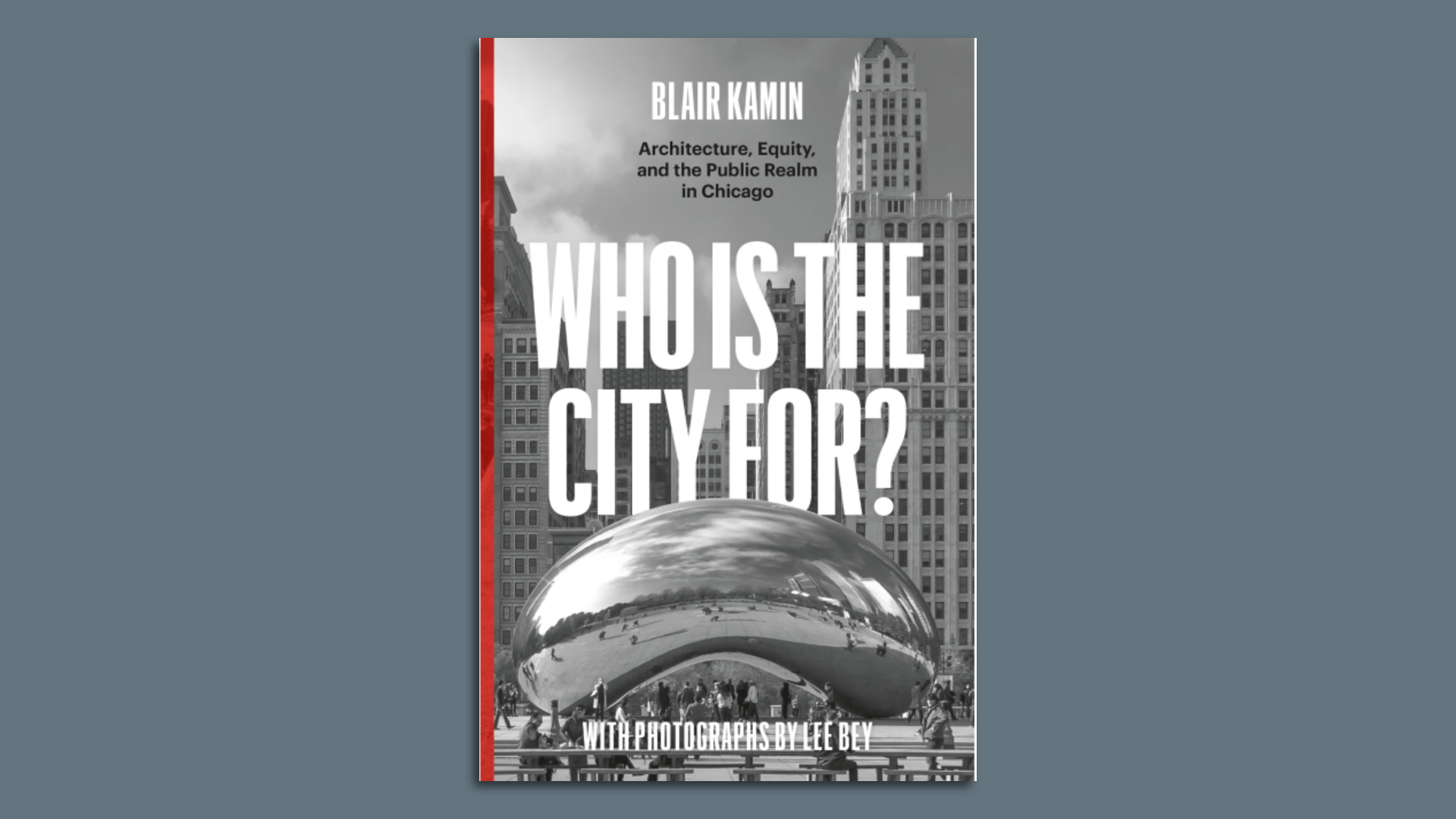 In a Siskel & Ebert-esque matchup, architecture critics Blair Kamin and Lee Bey are hosting a panel at Printers Row Lit Fest this Sunday at 5pm.
State of play: Kamin and Bey covered the architecture beat as rivals at the Tribune and Sun Times, respectively, for years. But this year, they teamed up on a new book titled "Who Is the City For?"
Bey's pictures accompany 50 of Kamin's Tribune columns from the last decade, including his takes on Trump Tower and Lincoln Yards.
The hope is to show "that for all of its challenges and inequities, Chicago is still a beautiful and relevant city," Bey says.
The latest: Kamin gave us his Best Day Ever in Chicago, and we'll give you Lee's when the book is released Nov. 16.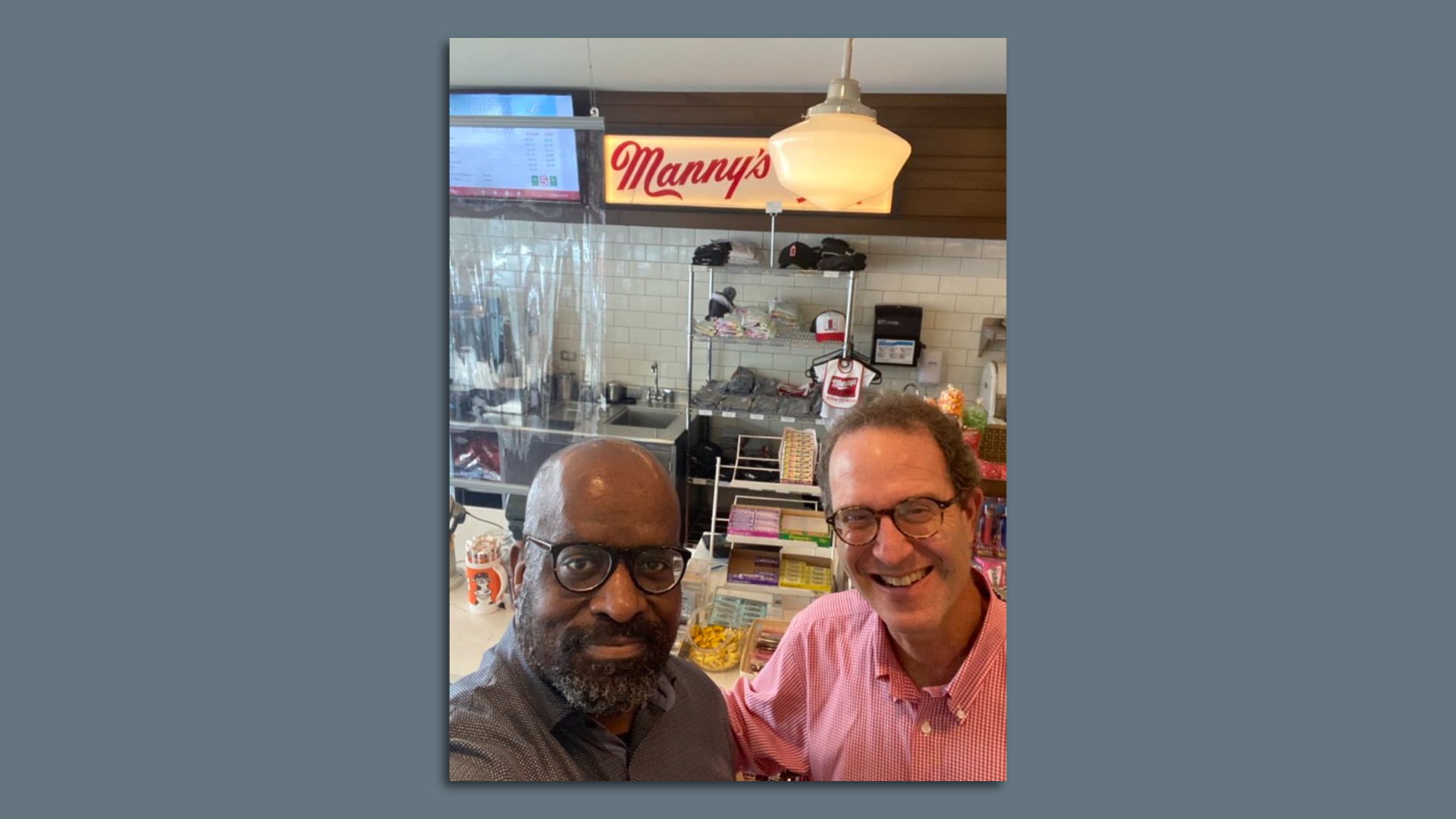 🥯 Breakfast: "I'd start at The Bagel, preceded by watching the sunrise over Lake Michigan and going for a swim in the lake. There's nothing like immersing yourself in its vastness — all that water, all that sky! Having burned off several hundred calories with a mile-long open-water swim, I could justify ordering a salami omelet, with a bagel and cream cheese on the side."
🚵 Morning activity: "Despite the swim, I'd still feel guilty about breakfast, so I'd do a long bike ride on the lakefront trail — the perfect way to burn more calories and take in Chicago's majestic skyline."
🥪 Lunch: "I love Manny's — the unpretentious cafeteria atmosphere, the theater of the knife-wielding guys behind the counter, and the motley crowd (cops, politicos, execs, you name it). Normally, I eat a healthy lunch, but today, I'm going for gluttonous glory — a pastrami sandwich, piled high, with a potato pancake on the side."
🛌 Afternoon activity: "Nap, induced by Manny's food coma."
3. Tips and hot links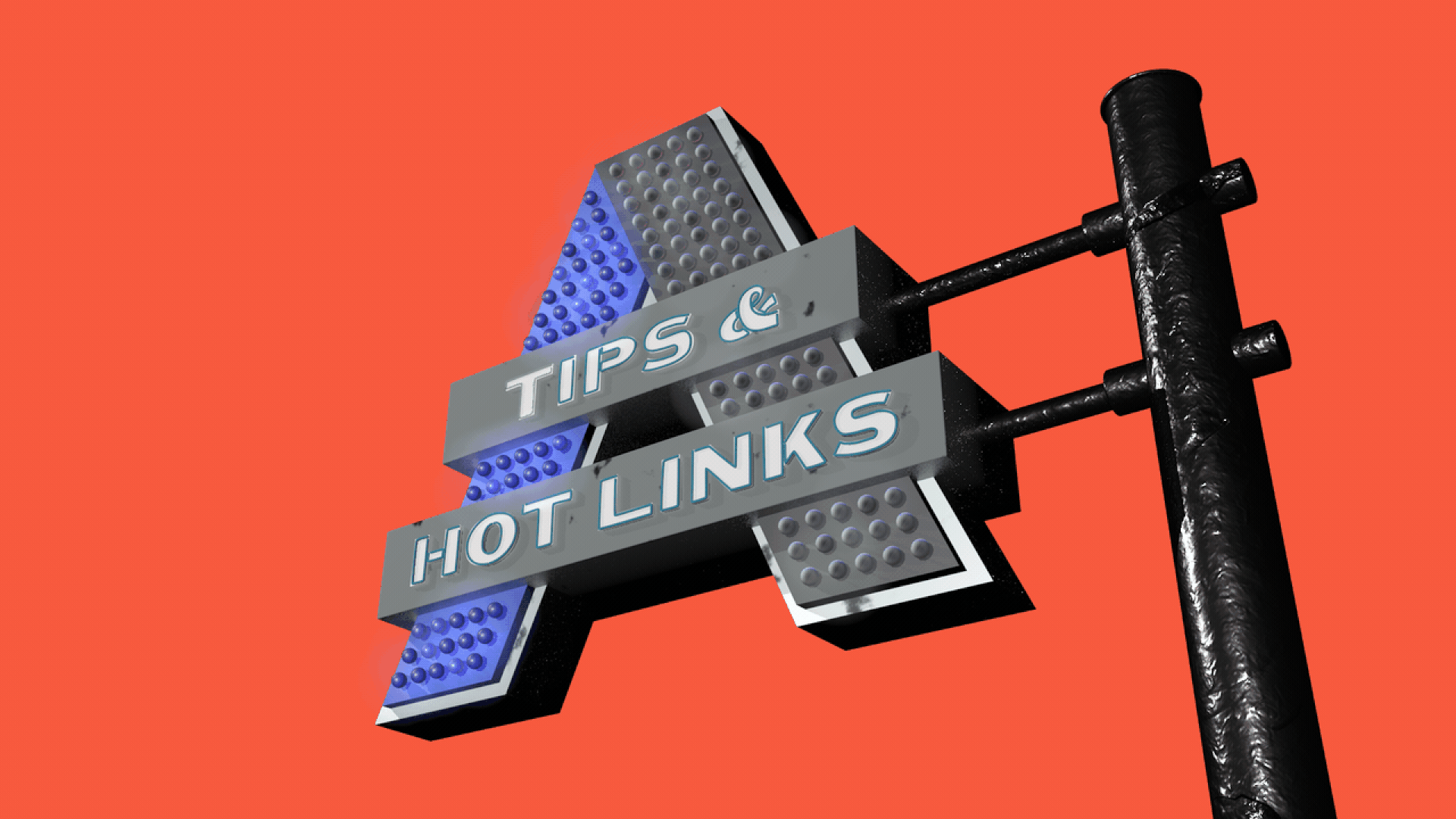 🚌 A third wave of migrants bused from Texas arrived yesterday. (Sun-Times)
❌ Ald. Howard Brookins (21st) becomes the 14th alderperson not to seek reelection in 2023. (Block Club)
🏃 Former progressive alderperson Bob Fioretti is running for Cook County President — as a Republican. (CBS 2)
💳 Lettuce Entertain You is facing a lawsuit for adding surcharges without telling customers. (NBC 5)
4. Culinary bazaar to benefit women in food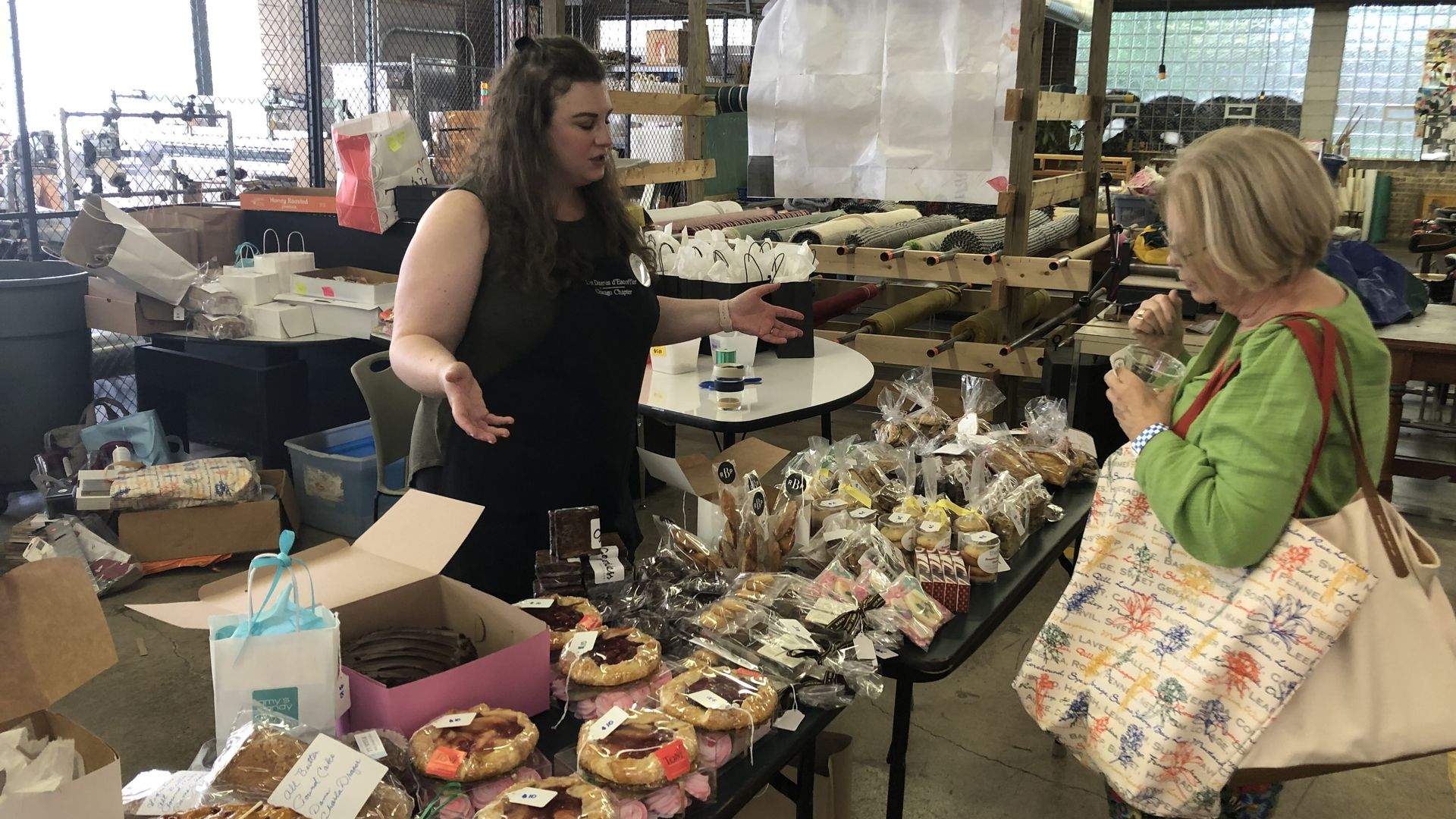 Foodies looking for special culinary gifts, tableware and cookware should hightail it to Humboldt Park on Sunday for the Culinary Bazaar.
Why it matters: Organized by the Chicago chapter of Les Dames D'Escoffier, the bazaar supports scholarships and grants awards to women in food, beverage and hospitality.
What's happening: Les Dames reps describe the sale as "everything a cook or entertainer could ever want — much of it curated from top restaurateurs and chefs across Chicago."
This includes tableware, glassware, linens, pans, wine gear, picnic stuff and machines — some gently used — that might otherwise be hard to find.
If you go: 10am-3pm Sunday.
Tickets: $10 for general admission and $50 for early entry at 9am.
Come climb the ladder to success
5. Photo of the Day: Farewell, Marshall Field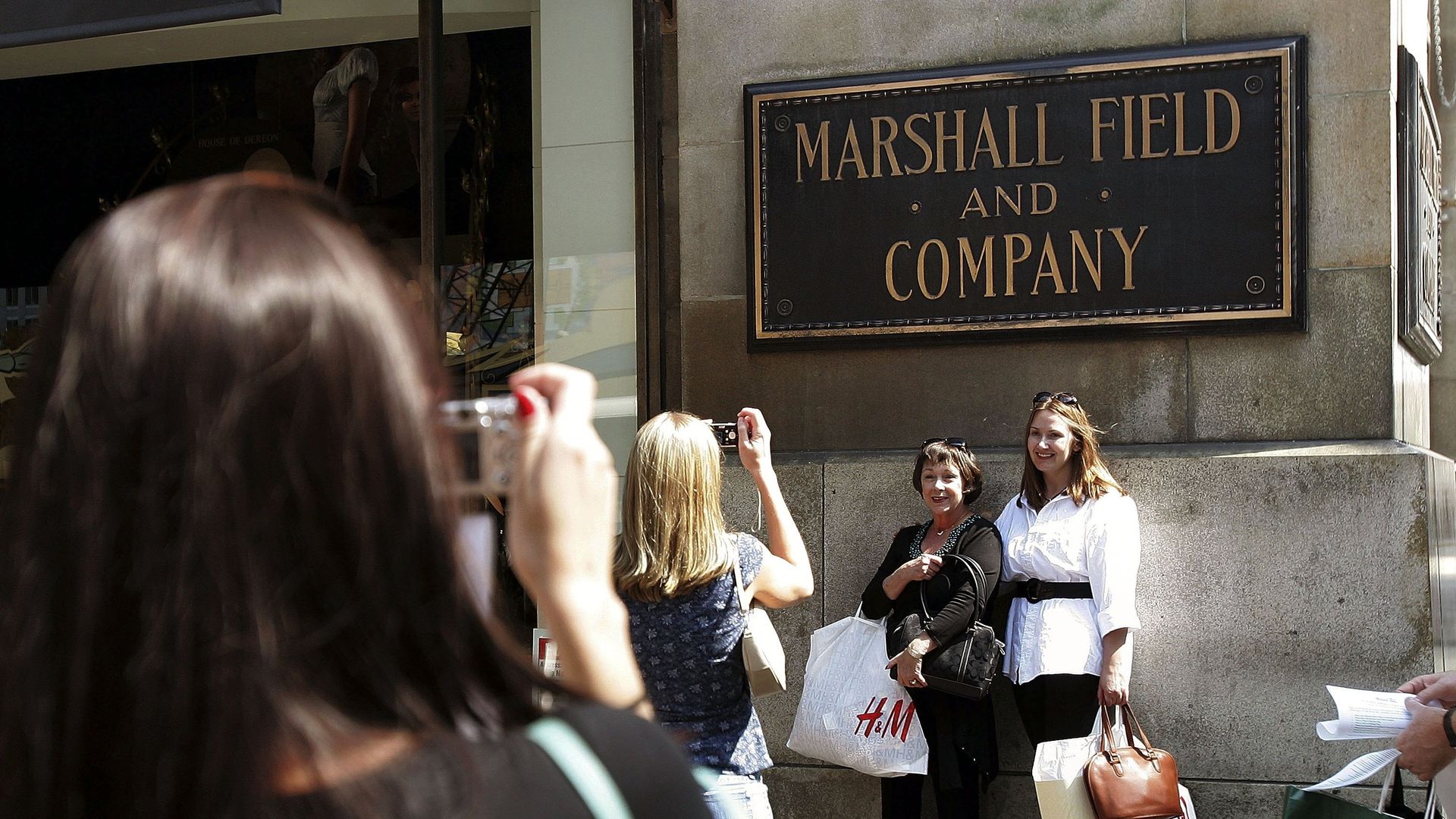 Tomorrow is the anniversary of the end of Marshall Field department store, which was renamed Macy's in 2006.
We still call it Field's.
It's about a 15-minute walk from Sears Tower.
Our picks:
🦠 Monica, like the city's health commissioner, is very concerned about the latest COVID wastewater data showing high levels of the virus in the city.
👏 Justin thanks everyone for coming to The Wiener's Circle last night. Now he can focus on what's really important: his fantasy baseball playoffs.