Axios Chicago
June 30, 2022
Happy Thursday. We've almost made it to the holiday weekend. Woo-hoo!
☀️ Today's weather: Sunny and breezy with a high of 92.
Today's newsletter is 873 words — a 3.5-minute read.
1 big thing: Pritzker sees (some) red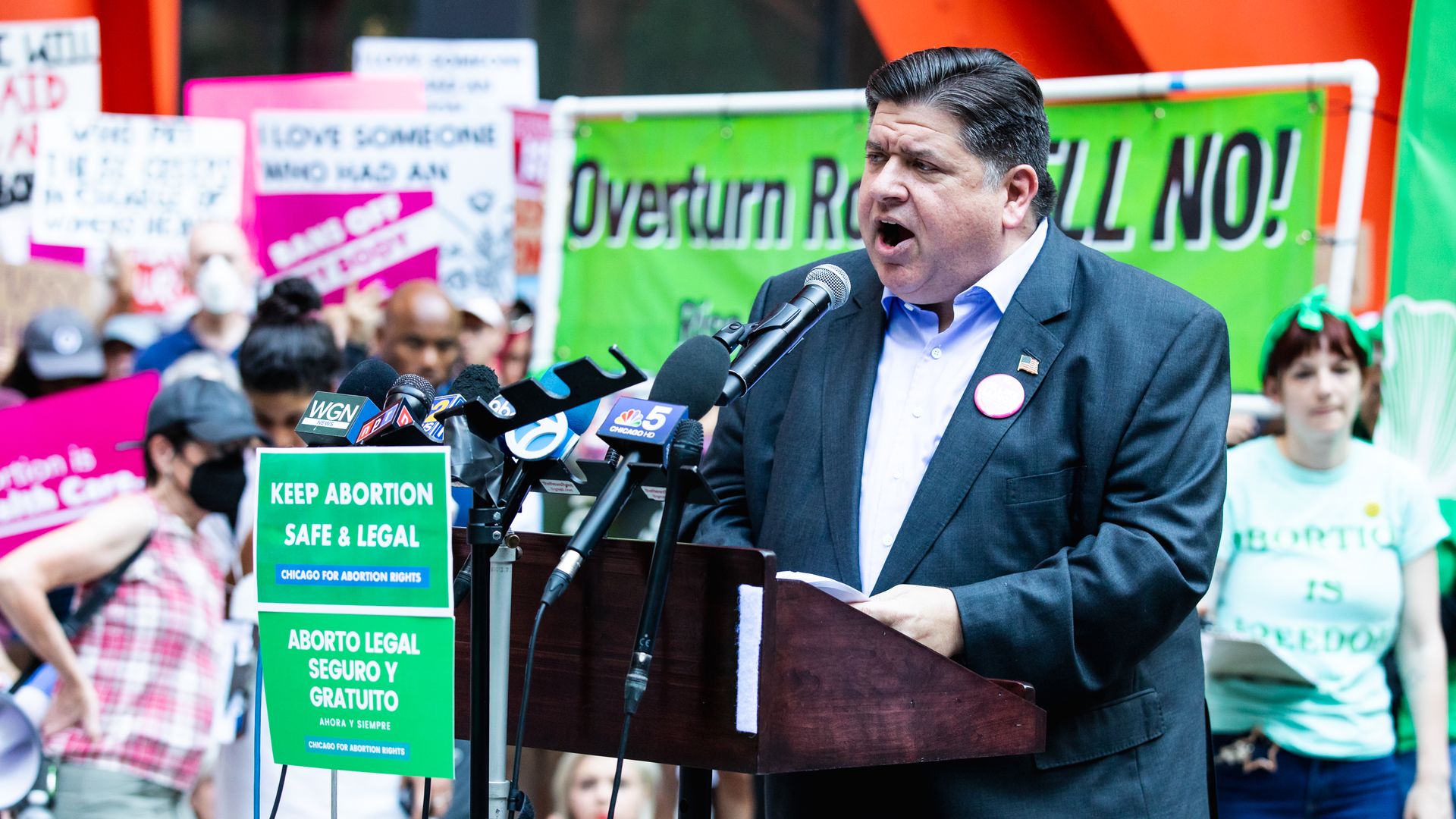 Democratic Gov. J.B. Pritzker is annoyed by predictions that the state is going deep red after Tuesday's primaries.
Why it matters: Two Trump-backed conservatives emerged victorious — Darren Bailey, who will face Pritzker in November, and Rep. Mary Miller — but the governor sees the rightward shift as a strictly "Republican phenomenon."
"That's not where Illinois is and that's not where Illinois ever has been," Pritzker tells Axios.
"We're a pro-choice state. We're the home state of Barack Obama, the Land of Lincoln, we're the first state to ratify the end of slavery and the beginning of women's suffrage. That's where we are in Illinois and that's the direction that I'm taking the state."
By the numbers: The Chicago metro area, which makes up more than 70% of the state's population, still skews strongly blue.
Yes, but: Only about one in five registered voters in the city casted a primary ballot, the lowest turnout since 2014.
Preliminary estimates on statewide turnout were similar.
The intrigue: Though Pritzker's camp was widely seen as angling for a matchup with the conservative Bailey rather than the moderate Richard Irvin, the governor disagrees.
"If you're asking me whether I think there's some advantage, all I know is it's dangerous to get that person anywhere near the governor's office."
State of play: Pritzker's billionaire nemesis Ken Griffin is moving his hedge fund's headquarters to Miami, but the governor says he's not celebrating.
"I guess one of the [GOP's] major donors has just decided that, after losing five elections last night, he's gonna leave the state. I don't like to see him leave the state and I never like to see jobs leave the state .... He's been talking about it for years, so it's not a surprise."
What's next: Over the next few months, Pritzker says, he'll emphasize his record on balancing the budget, guiding the pandemic recovery and creating jobs.
He's also focused on the upcoming special session on abortion rights to "make sure we're protecting the capacity to provide those reproductive choices."
What we're watching: We've also reached out to Bailey's camp with a request to talk about similar issues.
2. Homebuilding falling behind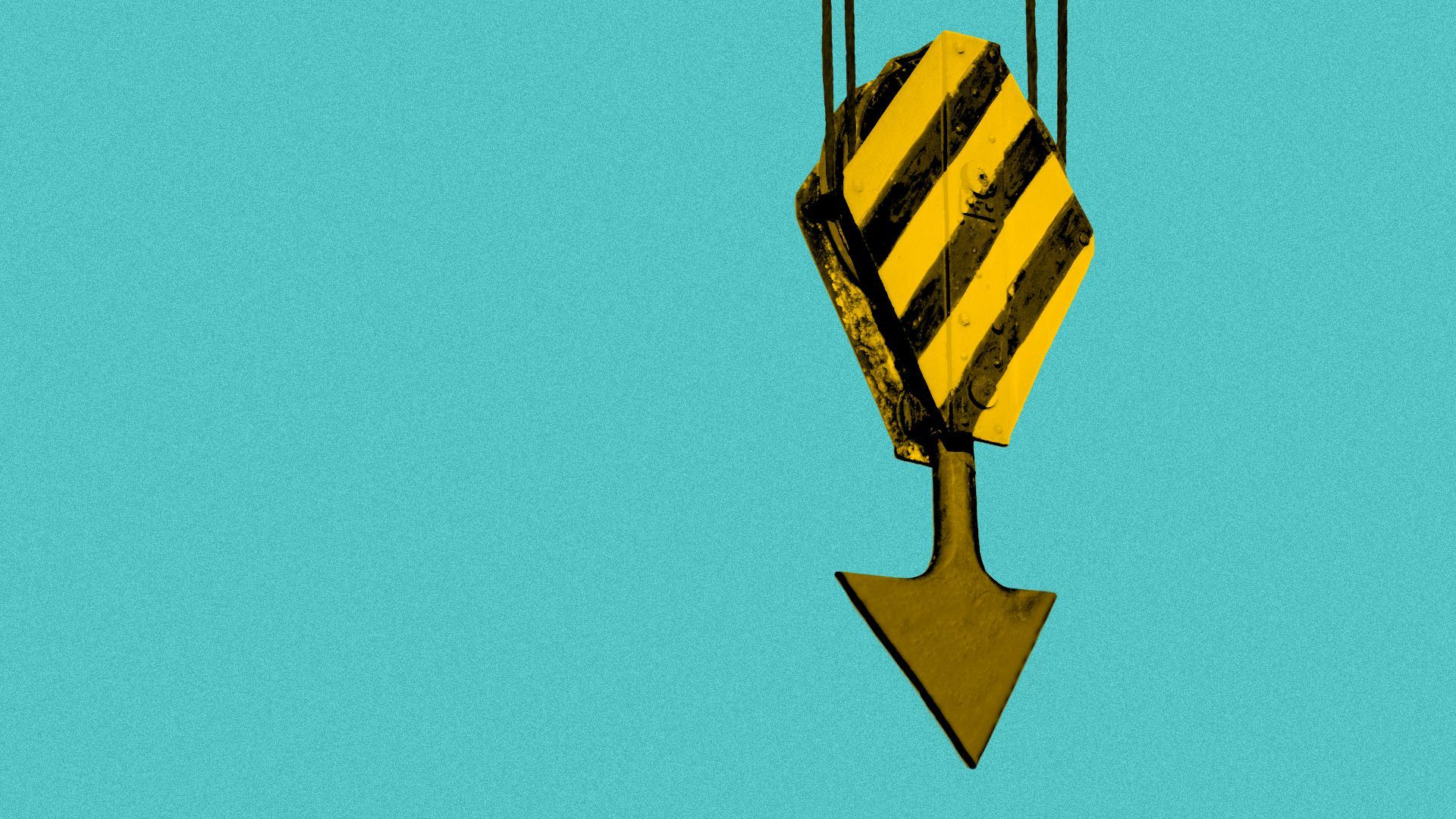 Chicago ranks in the bottom five nationally when it comes to building new homes, Axios' Sami Sparber reports.
What they found: Chicago had 2.3 single-family building permits per 10,000 people in the first quarter of this year, per the latest analysis by real estate company Redfin.
That's the fourth-fewest per capita among major U.S. metros, though home-price growth is still slower here than the national median.
Zoom out: Single-family (one to four housing units) and multifamily (five or more) building permits are up from pre-pandemic levels in most U.S. metros, Redfin found.
Yes, but: "There still aren't enough homes to meet the pace of household creation, and we need to be more prepared when demand inevitably picks back up," Redfin chief economist Daryl Fairweather said in the report.
The bottom line: Ramping up new home construction could help move the market toward balance, if only a little.
3. Tips and hot links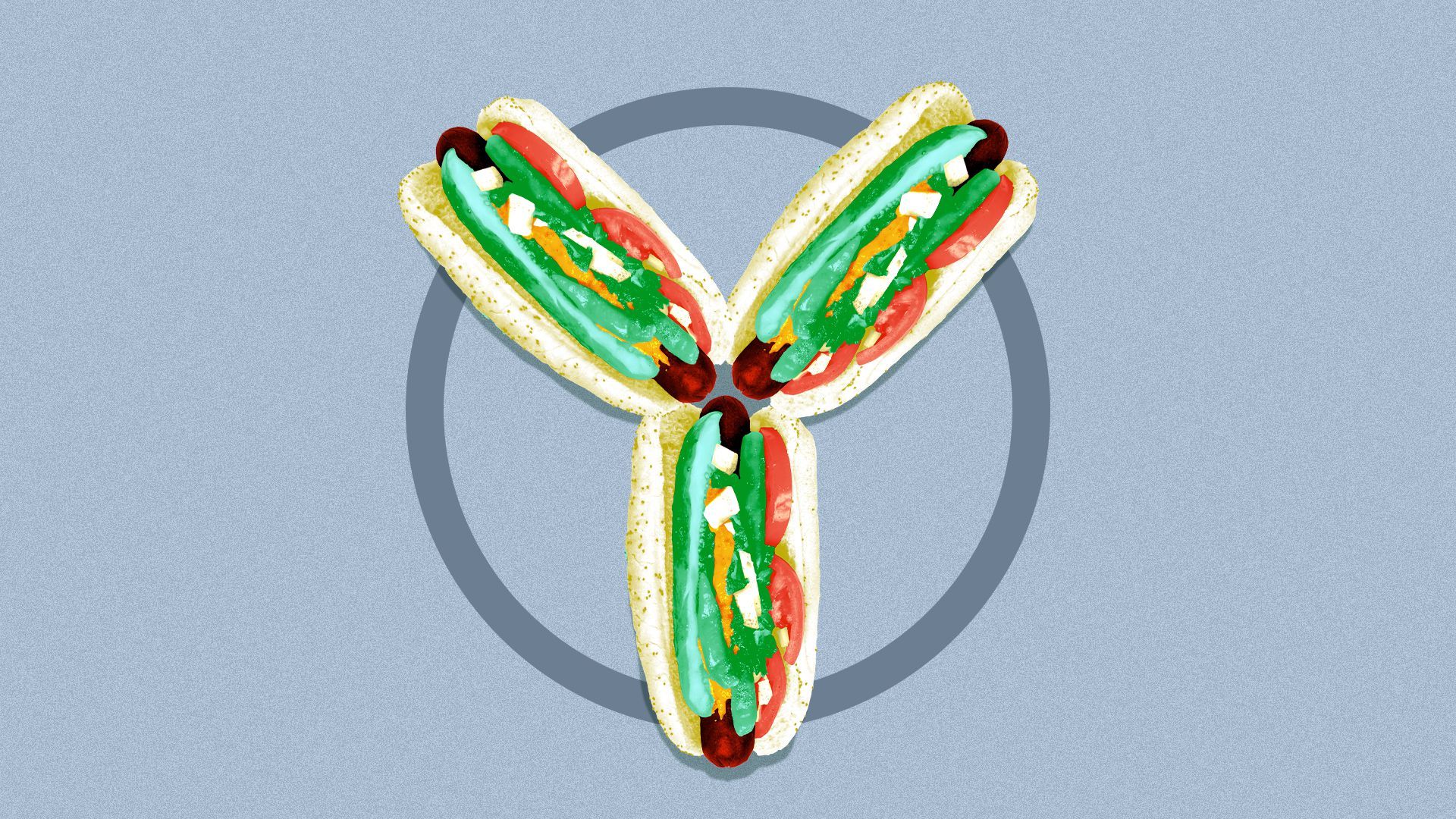 😷 Downstate attorney Thomas DeVore, who successfully challenged the statewide mask mandate, won the GOP nomination in the race for attorney general. (Tribune)
🧨 As you gear up for the weekend, learn which fireworks are illegal. (WGN-TV)
🚲 The city plans to bolster all protected bike lanes with concrete barriers by the end of 2023. (Block Club)
4. Food Fight: Side dishes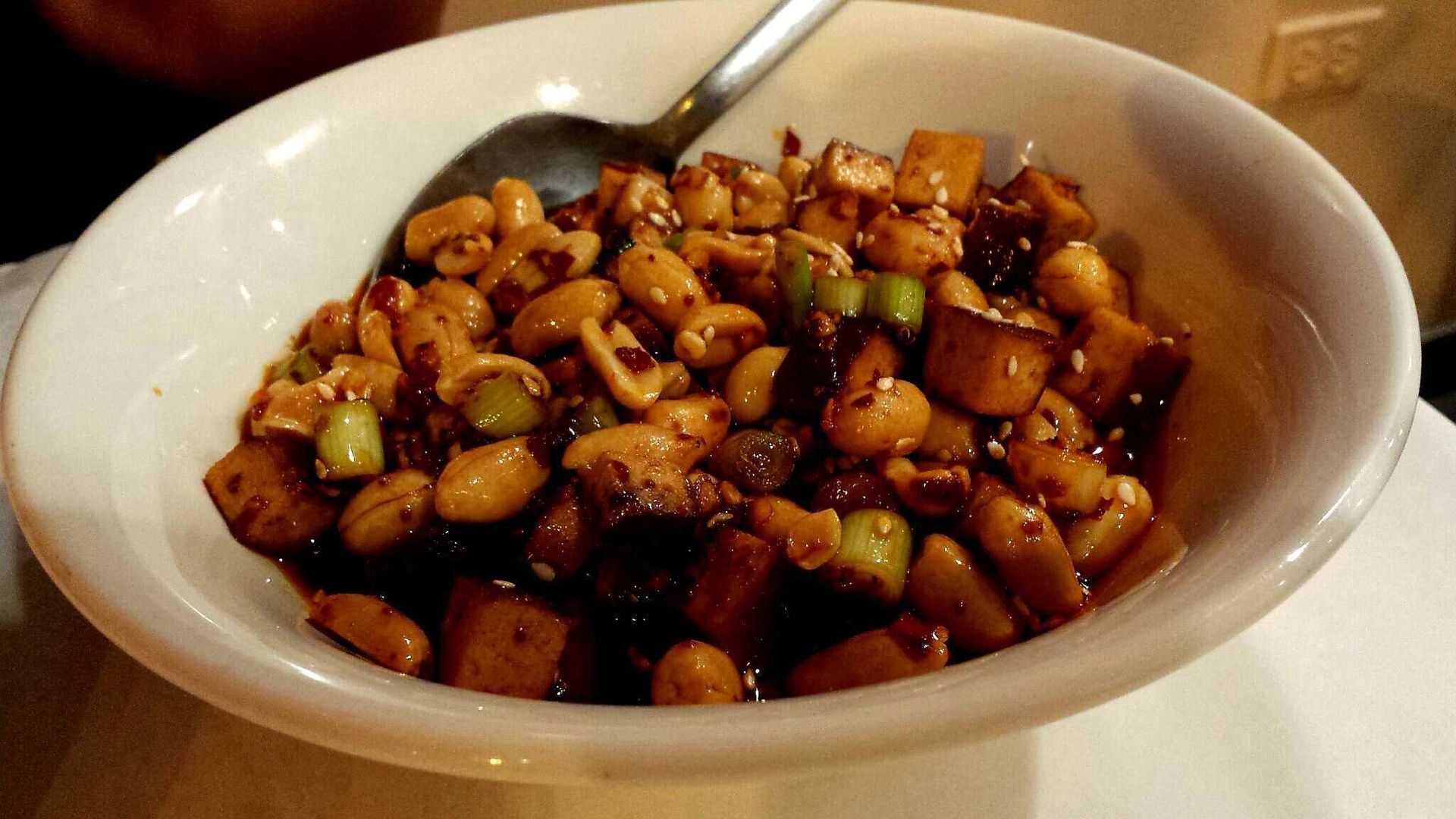 The Fourth of July is just around the corner, and you may be asked to bring a side dish to a celebration this weekend.
To get you started, we offer up our favorites.
🥜 Monica's pick: I love the fiery, nutty flavors of Sichuan bean curd with peanuts ($7.95) from Chengdu Impression in Lincoln Park and Wicker Park.
The two ingredients are bathed in chili oil and mixed with scallion nubbins to create a crunchy, chewy and vegetal — but intense — treat.
I sometimes toss these with chopped celery and white vinegar for a fresh, zingy side to bring to the barbecue. And guess who always gets invited back?
🥔 Justin's pick: If there's one side dish that sums up the barbecues of my childhood, look no further than the deli counter at Jewel.
I go for the original potato salad ($3.99 a pound) and stay away from the others.
I don't know what's in it, but I do know it's yellow and delicious.
The intrigue: I've been known to make the Jewel potato salad my entire meal.
📬 Reply with your delicious sides, or a new favorite you're bringing to parties this weekend, for our story next week.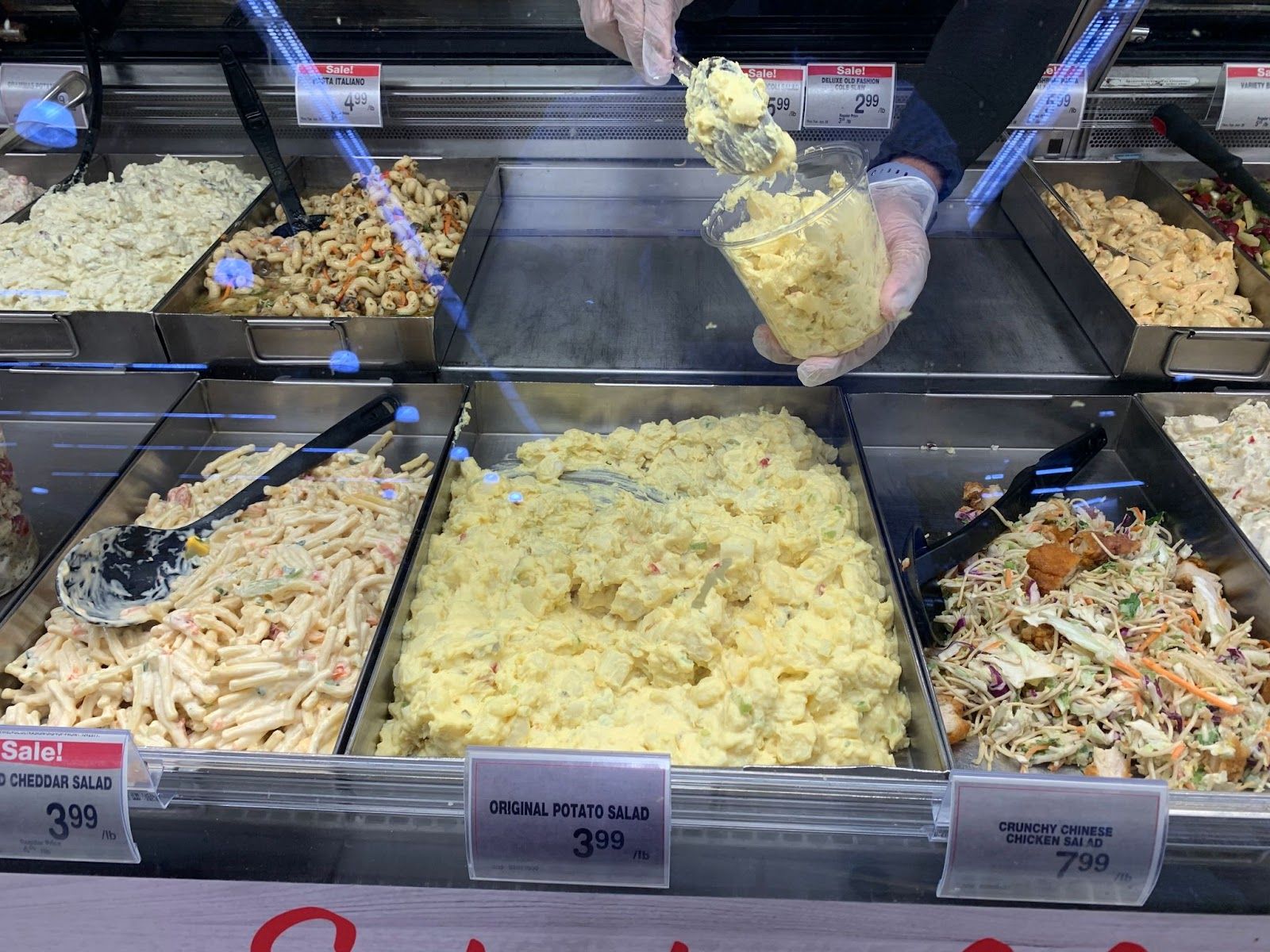 Now hiring: New job openings
5. Where's Justin? Counsellors Row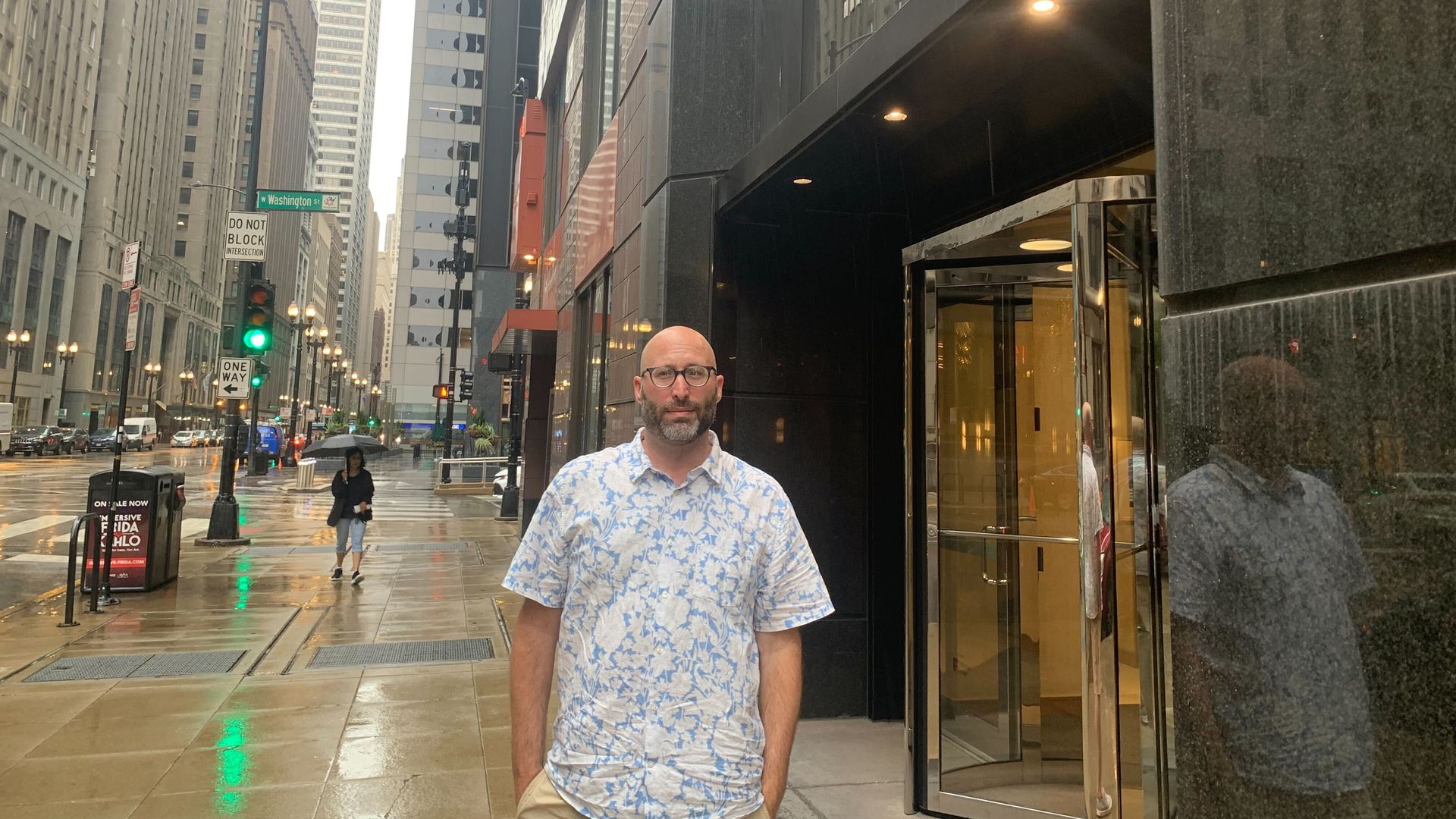 Many readers guessed it — Justin was at 102 N. LaSalle St., the former home of Counsellors Row restaurant.
👏 Congrats to Stuart C. and Aaron D., who even spelled "Counsellors Row" right. You can pick up your swag at our next event.
Flashback: The diner was a favorite of City Hall insiders who dished at "Booth One."
Our picks:
🤕 Monica is limping into the weekend after pulling a quad while running to first base in softball.
🏖 Justin is back to enjoying his vacation.
Want free Axios swag? Refer your friends to Axios Chicago and get cool merch like stickers, totes, hats, T-shirts and more!