Axios Chicago
July 21, 2022
Happy Thursday! On this day in 1899, Ernest Hemingway was born in Oak Park. If you want to celebrate, check out the Hemingway Birthplace Museum's walking tour of Hemingway's youth tomorrow.
🥵 Today's weather: The heat is not letting up. Sunny with chance of storms later and a high of 92.
Today's newsletter is 912 words — a 3.5-minute read.
1 big thing: Pricey lead pipe removal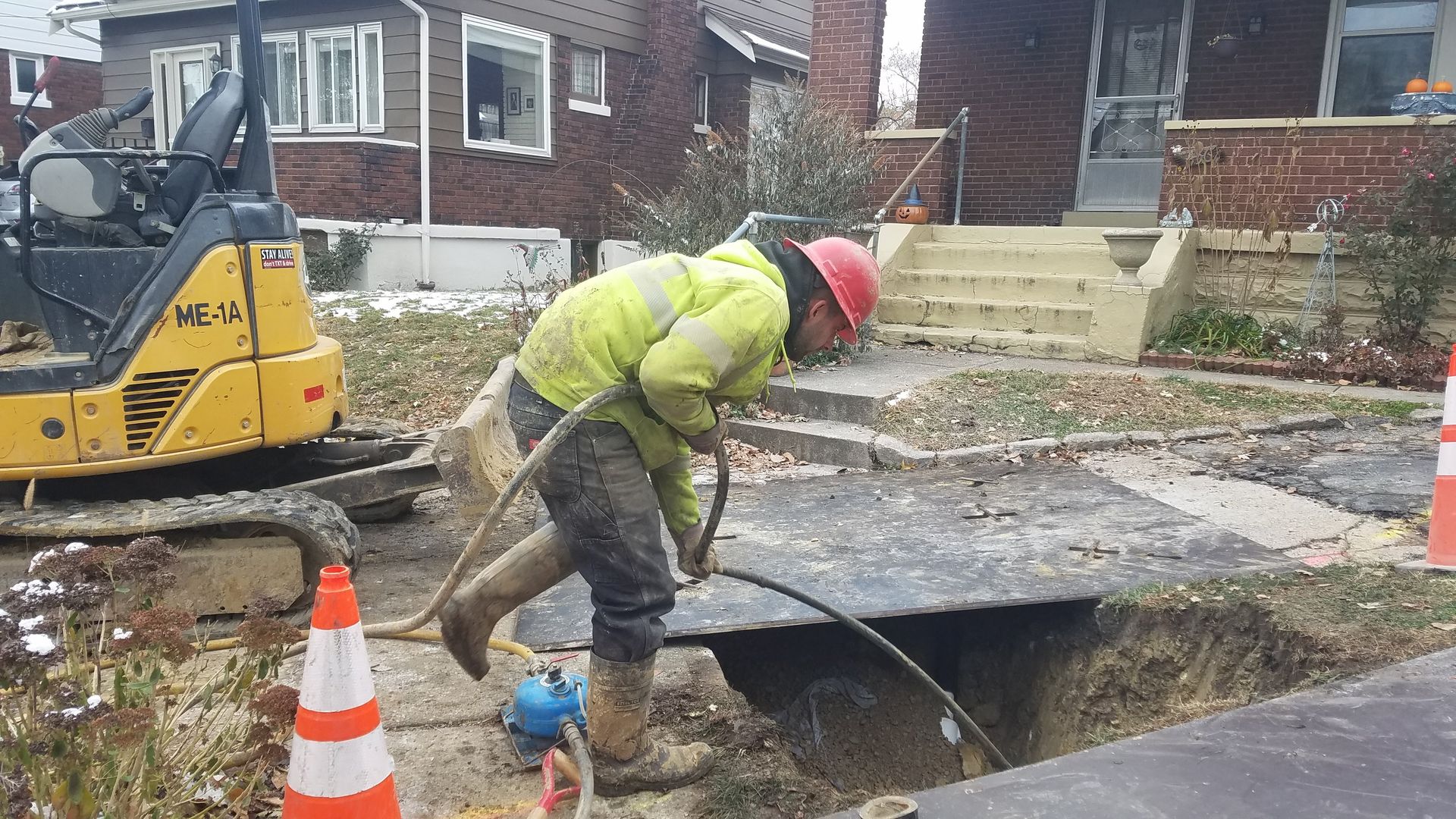 Worried about her water, a North Center mom recently asked a plumber how much it would cost to replace the lead pipe that connects her home to the water main.
The answer? A whopping $28,500.
What she's saying: "It was sticker shock," says marketing executive Melissa Harris, who agreed to let Axios shadow her lead removal journey. She recently posted about the experience.
"I anticipated $7,000 to $8,000," she tells Axios. "Clearly I was naive."
Why it matters: In a city that forced homeowners to install toxic lead lines for decades, Chicago's high prices and lack of removal assistance are puzzling. Harris' colleague in Oak Park had a lead line easily removed for about $5,200.
In Cincinnati, the city works with homeowners to remove lead lines affordably. The cost is about $2,100, and even less for low-income residents.
And in metro Detroit, the city of Royal Oak is replacing the lead line to our editor's house for free.
Details: Water department officials tell Axios that our dense underground infrastructure, among other issues, makes it more expensive to remove lead lines here.
Yes, but: The Lakeshore Plumbing representative who gave Harris the estimate, Leo Deely, says a lot of the expense has to do with city fees and codes for post-replacement street repairs.
Deely tells Axios that work also often gets delayed because the water department has so few permit reviewers on staff.
Axios has asked water officials about these issues for nearly a month but has gotten no answers.
The bottom line: Chicago has very slowly been using $15 million in grants to remove lead lines for low-income residents.
2. Map of the Day: Car crashes by neighborhood
City Council voted 26-18 yesterday to keep ticketing drivers who speed 6 mph over the limit near parks and schools.
Context: Mayor Lori Lightfoot had argued that 6 mph over — instead of 10 mph — makes the roads safer and helps with city revenue.
Yes, but: Ald. Anthony Beale and others believe the controversial practice unfairly targets communities of color.
Zoom in: As we reported earlier this week, the city's overall car crashes have actually fallen from pre-pandemic levels.
But crashes with injuries have remained pretty steady, while crash fatalities are way up.
In the last year, crashes with serious injuries have not been distributed equally, with the biggest rise on the South and West sides.
3. Tips and hot links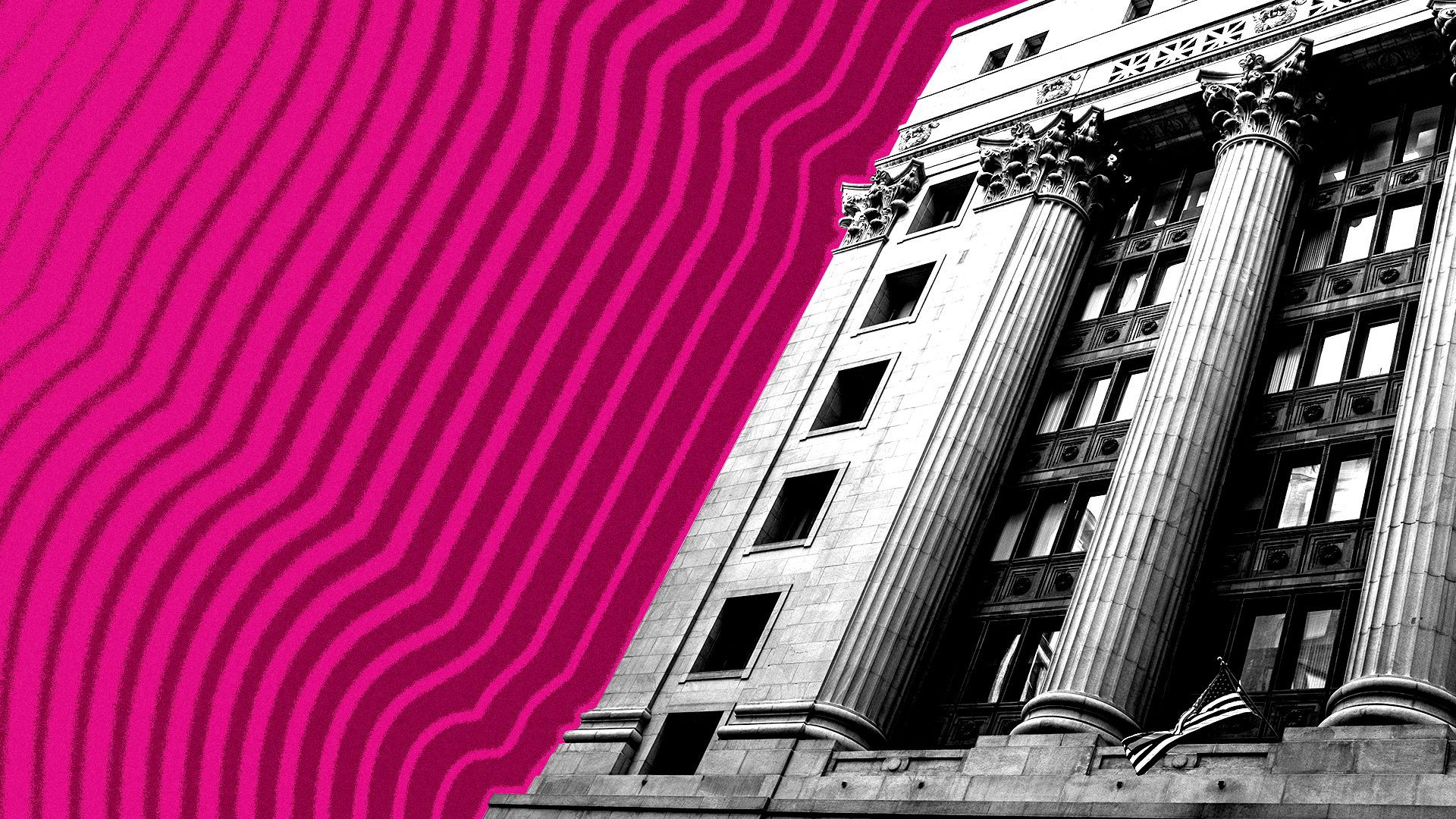 🏎️ The street racing/drifting ordinance passed with flying colors, making some offenses a felony and allowing police to impound vehicles even without the owner present. (Sun-Times)
♻️ HUD claims in a leaked letter that the city violated civil rights by trying to move a metal shredder from a predominantly white neighborhood to a predominantly Black and brown neighborhood on the Southeast Side. (WTTW)
Sam Royko — yes, Mike Royko's son — says he's running for alderperson after his girlfriend was carjacked. He hasn't named his party affiliation. (Block Club)
4. Best radio booths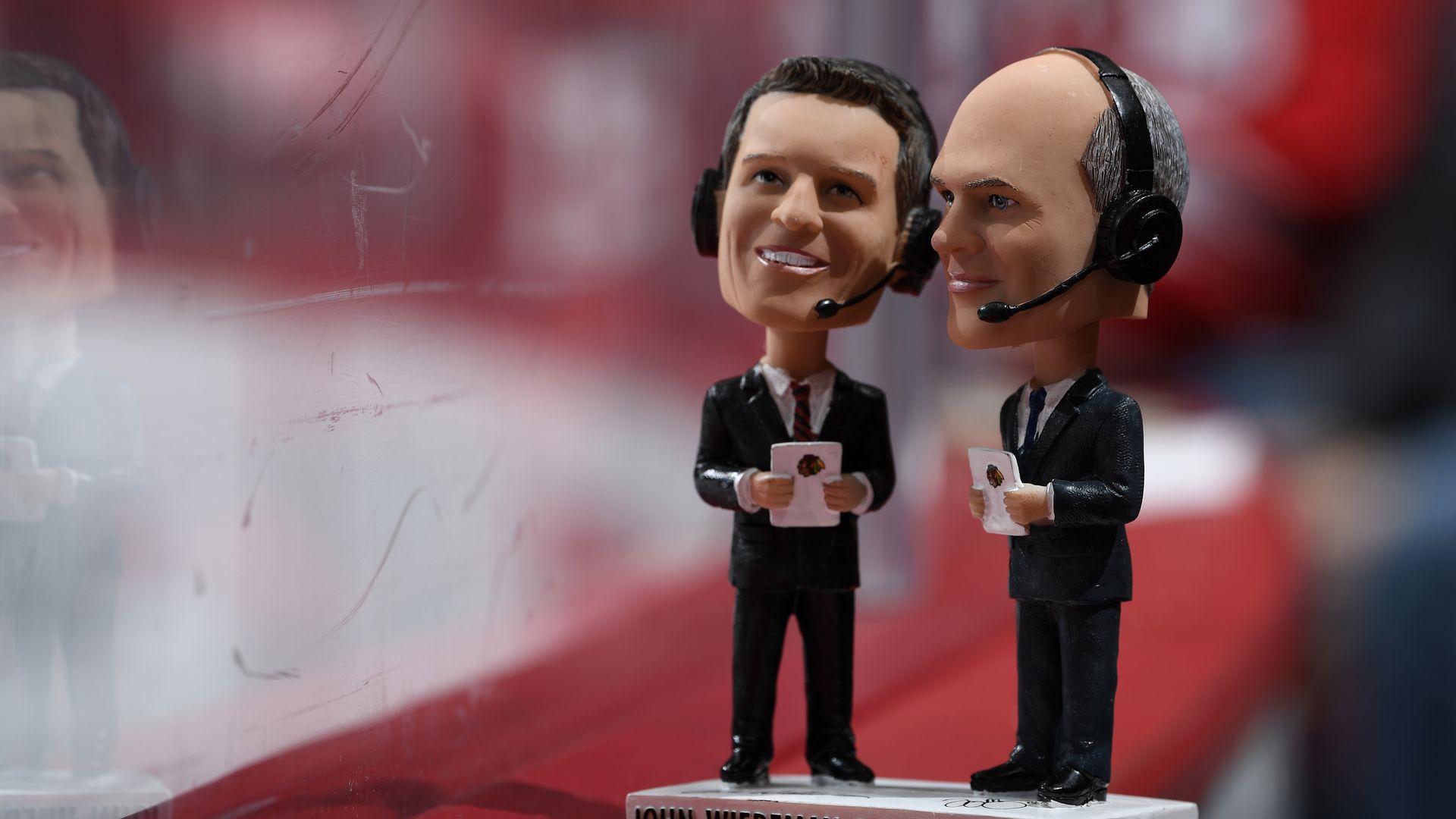 We wrote about the best TV broadcast booths yesterday for our major sports teams.
But many asked why we skipped the great work being done on the radio dial.
Why it matters: Even though radio listening is down, these duos arguably have the harder job of painting pictures with their words.
1. John Wiedeman & Troy Murray
Though Jeff Joniak and Tom Thayer for the Bears would be at the top of this list had we not featured them yesterday, the Blackhawks radio team is just as good.
They have amazing ways to describe what is happening in a hockey game, and Wiedeman's ability to follow the puck is legendary.
Murray was a beloved player for the Hawks. It was emotional when he returned to the booth last year after a cancer diagnosis.
Fresh job openings around town
5. Food Fight: Detroit-style pizza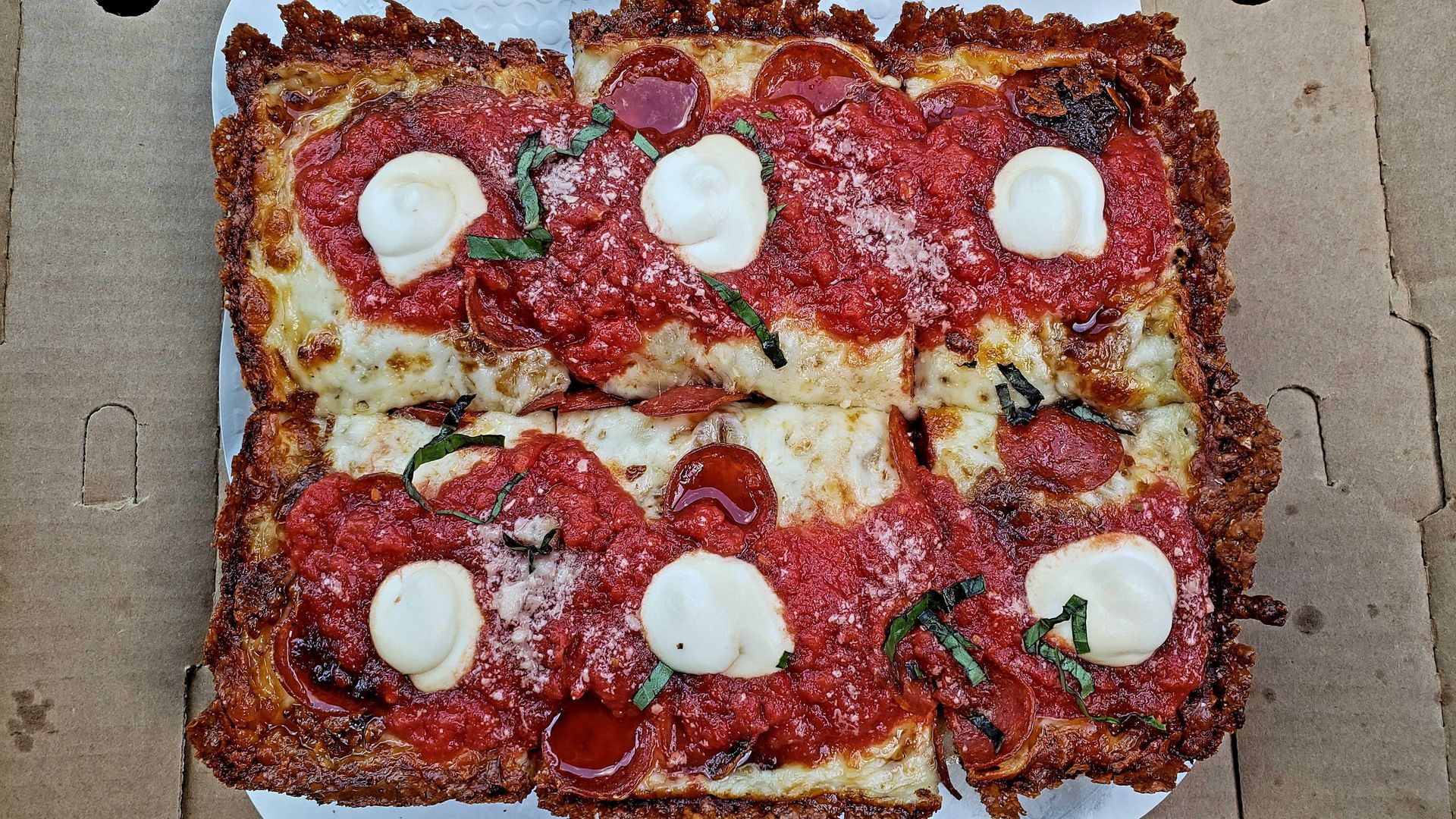 The first Pizza City Fest launches this weekend, hosted by longtime food writer Steve Dolinsky.
Attendees can enjoy live music, panels and all the pizza they can eat from 18 vendors at Plumbers Hall. Tickets start at $59.
🍕 To mark the occasion, we're battling over Chicago's fastest-growing variety: Detroit-style pizza.
With its fluffy, yeasty dough, slightly sweet sauce and exquisitely crunchy, caramelized edges, this style has won us over.
The intrigue: Our colleagues in Detroit tell us they hardly ever go out for Chicago-style pizza there. Whaaaat?
Justin's pick: Paulie Gee's — it's a no-brainer. The Logan Square spot is always a great bet for pizza, including Detroit-style. Their signature US Pizza Cup Winner pie ($21) is so good.
Ingredients include white cheddar, mozzarella, pepperoni cups, bacon jam, ricotta, basil and honey.
If I've learned anything from Dolinsky, it's always the dough, and this dough delivers.
But it's still no deep dish. Sorry, Detroit.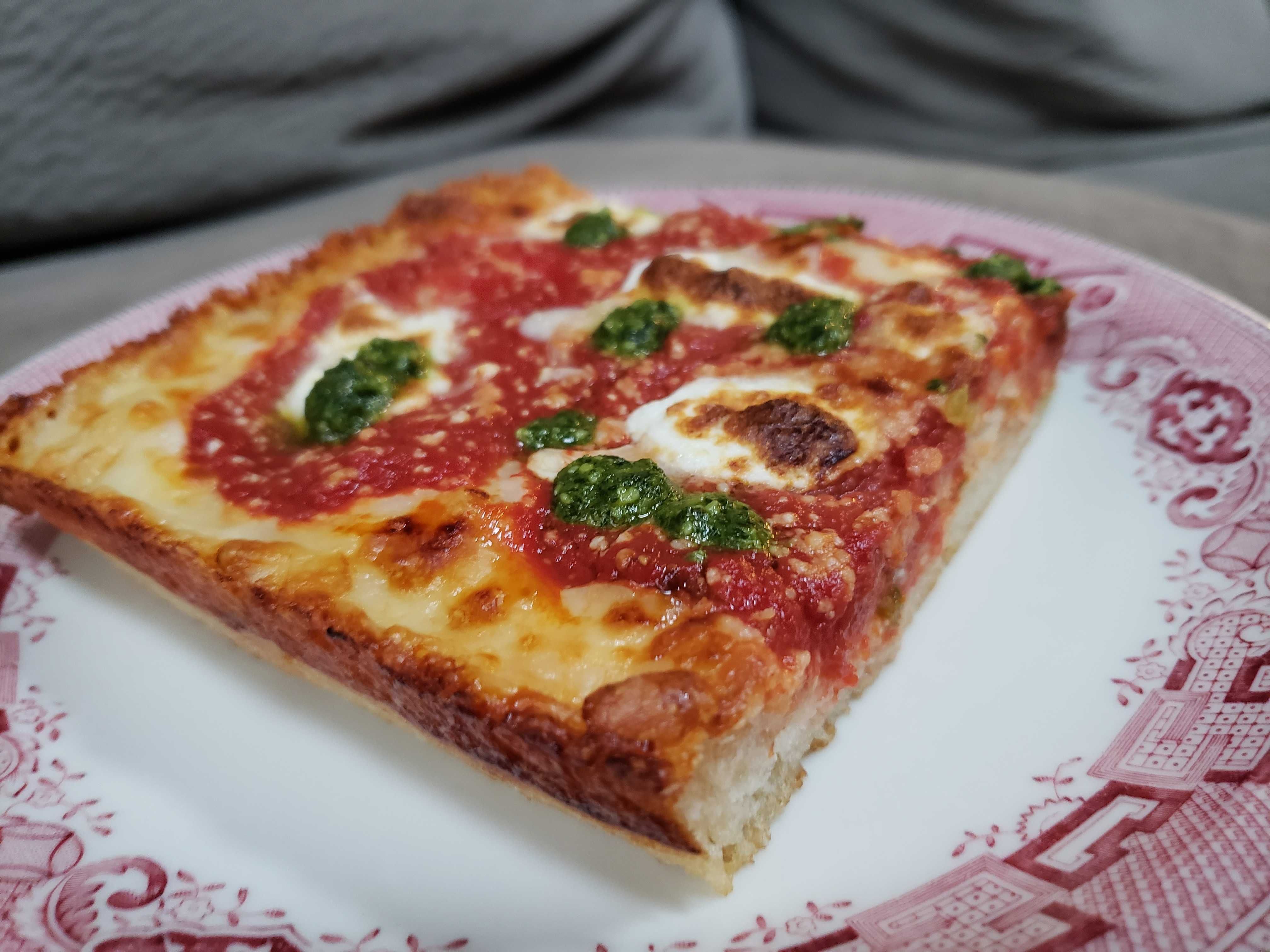 Monica's pick: I also love Paulie Gee's and have a real soft spot for Jet's.
But I have been fascinated by the Five Squared Pizza ghost kitchen run by a husband and wife who left the corporate world in 2019 to make Detroit pies.
They offer intriguing flavors, like al pastor with jalapeños and this pesto margherita with burrata ($23 for four mix-and-match slices).
You have to order in advance and pick it up from the parking lot (or select suburban pickup spots). But after you're done reheating it at home, you can taste the love that went into it.
📬 Reply to tell us your favorite place for Detroit-style in Chicago.
Our picks:
🎤 Monica enjoyed interviewing Dr. Allison Arwady about mental health for Axios' "Smart Take: Mental Health in America — View From Chicago" program this week. You can watch it here.
🎂 Justin wishes his dad a happy birthday even though he won't see this because he doesn't use email.
Want free Axios swag? Refer your friends to Axios Chicago and get cool merch like stickers, totes, hats, T-shirts and more!