July 01, 2022
Happy Friday. It's National Postal Worker Day, so mail your favorite postal worker a nice card.
🌩 Today's weather: Chance of thunderstorms with high of 81.
👋 Situational awareness: We're off Monday to celebrate Independence Day and will be back Tuesday morning. Have a great holiday weekend!
Today's newsletter is 851 words — a 3.5-minute read.
1 big thing: The state of robocalls
New federal regulations kicked in a year ago to combat and identify robocalls using fake local numbers.
Called STIR/SHAKEN, the regulations make carriers authenticate numbers, share information on bad actors and alert consumers with "potential spam" notifications.
Yes, but: Scam calls, and even more texts, are still coming through.
Americans received 78.9 billion robocalls in 2021, according to data service company Transaction Network Services (TNS).
In May, Chicago was hit with the third-heaviest volume of spam calls in the nation, according to TNS.
By the numbers: We surveyed our readers on their daily spam calls. Out of 141 people, we found that:
53% of respondents said they get one to three daily robocalls.
47% said they get three or more.
Zero respondents said they never get them.
The intrigue: Though major carriers have largely complied with the new regulations, many international and smaller VoIP carriers have not.
"In some ways this progress has driven bad actors to smaller providers, namely VoIP networks, which accounted for the overwhelming majority of unwanted robocalls last year," Jim Tyrrell, director of product marketing at TNS, tells Axios.
Be smart: The FCC offers basic tips on robocalls, including:
Ignoring calls from unknown numbers.
If a robocall asks you to press a button to "stop receiving calls" or asks you to answer "yes" to a question, hang up.
If the caller claims to be from a known company, hang up and call that company using a number from its website.
Pro tip: Tyrrell also recommends using call-blocking apps that offer options beyond never answering unknown numbers.
"This is important, because our own data finds that consumers find it more frustrating to miss an important call than to answer an unwanted call," he says.
Full disclosure: TNS makes one of these apps, called Call Guardian.
What's next: The FCC passed new rules in May that tighten standards for overseas providers.
They also moved up the deadline — to yesterday — for smaller providers to finally comply with STIR/SHAKEN.
2. New play takes you back to school
Nearly 30 years ago, Vicki Quade cowrote "Late Nite Catechism," an interactive show in which the audience plays the classroom, led by a nun on stage.
Proceeds initially benefited retirement funds for nuns who, at the time, didn't get Social Security.
What's happening: Quade launches her latest play in that vein, "Are You Smarter Than Your 8th Grade Nun?" tonight.
The inspiration: "I'm always looking at ways to connect people with their religious upbringings," Quade tells Axios.
"During the pandemic months, I've watched a lot of game shows. It was an easy leap to think I could create one based on the teachings you might have learned in an eighth-grade Catholic school."
Between the lines: While testing questions on friends, Quade was "surprised at how few remember the third president of the United States. I mean, even with the success of 'Hamilton,' people still forget it was Thomas Jefferson!"
Her hopes: "To make people laugh, as always," she says. "But with this show, maybe they'll take away some trivia questions to stump their own friends."
If you go: The play runs weekends at the Greenhouse Theater through Oct. 1.
3. Tips and hot links
💵 Chicago's new minimum-wage rules kick in today. (Tribune)
🎷 Before Boystown/Northalsted, South Side jazz clubs served as havens for the LGBTQ+ community. (Block Club)
💸 Charter school Urban Prep was cited for "dismal" financial management. (WBEZ)
✅ Mayor Lori Lightfoot has the endorsements of Reps. Bobby Rush, Danny Davis and Robin Kelly. (Sun-Times)
4. How to rent a private pool
Next week, the Chicago Park District is expected to open just half of the pools it normally operates this time of year.
So it may be the right time to rent a private pool for a few hours on Swimply, Axios' Sami Sparber reports.
How it works: It's like Airbnb for pools, where owners rent out their spaces for chunks of time.
Here are two options in the area starting at $60 an hour to begin with:
Relax year-round at this suburban oasis featuring a Jacuzzi and steam sauna.
Location: Prospect Heights.
Cost: $60 per hour ($5 per hour, per guest after five guests).
Number of guests: Up to 10.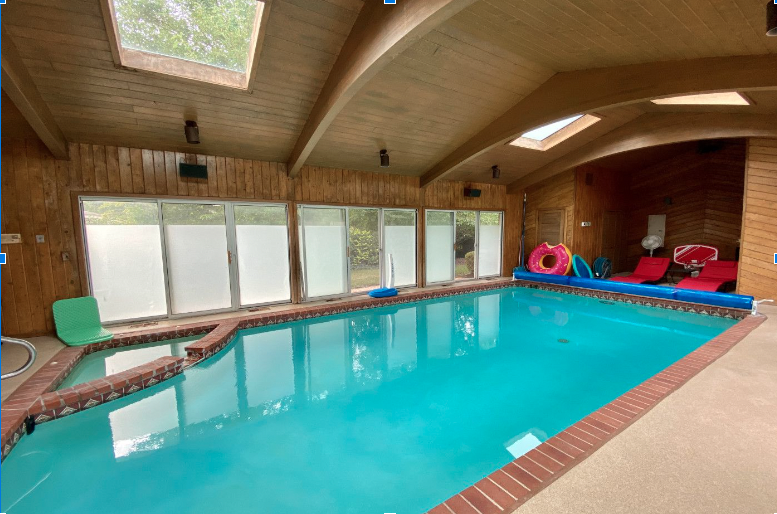 Splash and sun in this man-made chlorinated pond surrounded by greenery.
Location: Chicago.
Cost: $60 per hour.
Number of guests: Up to five.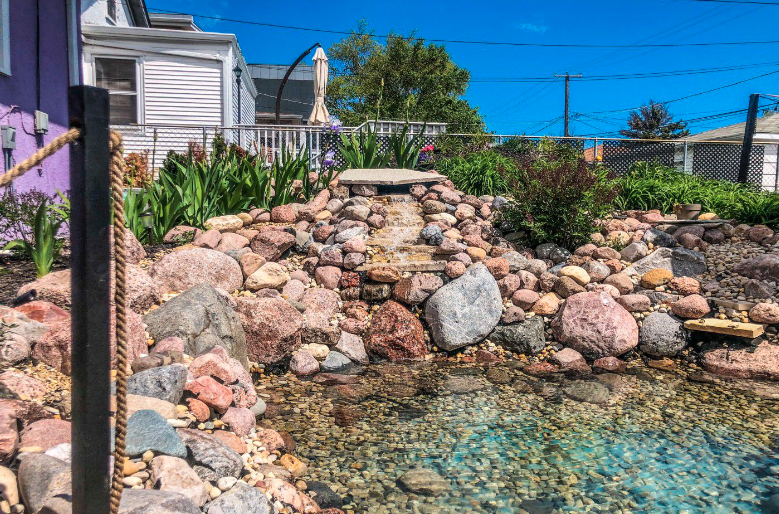 5. Teens who mean business
👋 Hey, it's Monica. After interviewing the governor at the Marriott Marquis on Wednesday, I was confused by the crowds of youngsters wearing business suits.
So I asked them what was up.
Driving the news: "We're here for the Future Business Leaders of America Leadership Conference," says seventh-grader Spencer, who leads an FBLA chapter near Olympia, Washington.
The national conference is in town all weekend, and the young participants are required to wear business attire at almost all their meetings.
Burning question: So what do the budding executives do at meetings?
"We organize service projects," Spencer says. "We had one with a neonatal intensive care unit in our area."
"But we also learn things like how to run an efficient meeting."
Hmmm. I know some adults who could benefit from a lesson like that.
Our picks:
🇺🇸 Monica wishes you a lovely and safe Fourth of July.
🏝 Justin will be back on Tuesday.
Want free Axios swag? Refer your friends to Axios Chicago and get cool merch like stickers, totes, hats, T-shirts and more!