May 19, 2022
Happy Thursday! On this day in 1934, the Union Stockyards fire burned 80 acres, making it the second-worst fire in city history.
☀️ Today's weather: Mostly sunny with a high of 83.
Situational awareness: We are at the Axios retreat in Washington, D.C., learning things that will make this newsletter even better. So expect a lighter lift today and tomorrow.
We'll be back in full force on Monday!
🎧 How It Happened: "Putin's Invasion Part V: The fight for the Donbas" is out this morning with a new documentary episode examining the fight for the Donbas — the eastern borderlands of Ukraine where the most intense fighting is now happening.
This is told through the eyes of a journalist who has been covering the war there and a soldier who has been fighting there, both since 2014.
Today's newsletter is 827 words — a 3-minute read.
1 big thing: Wrigleyville fun without baseball
👋 Hey, it's Monica. I live in Wrigleyville, where tens of thousands of fans will gather to watch the Cubs play the Diamondbacks over the next four days.
What's happening: As the devoted partner of a baseball fanatic, I know what it's like to tag along to games when I secretly would rather be exploring the neighborhood.
So for anyone else in my shoes, I've compiled some fun stuff to do around Wrigley before, after or during the game.
😻 Fraternize with furry friends at The Catcade on Belmont, where cat lounge visits go for $17 an hour.
🐇 Or hang with the rabbits at Cuddle Bunny on Clark for $12 an hour.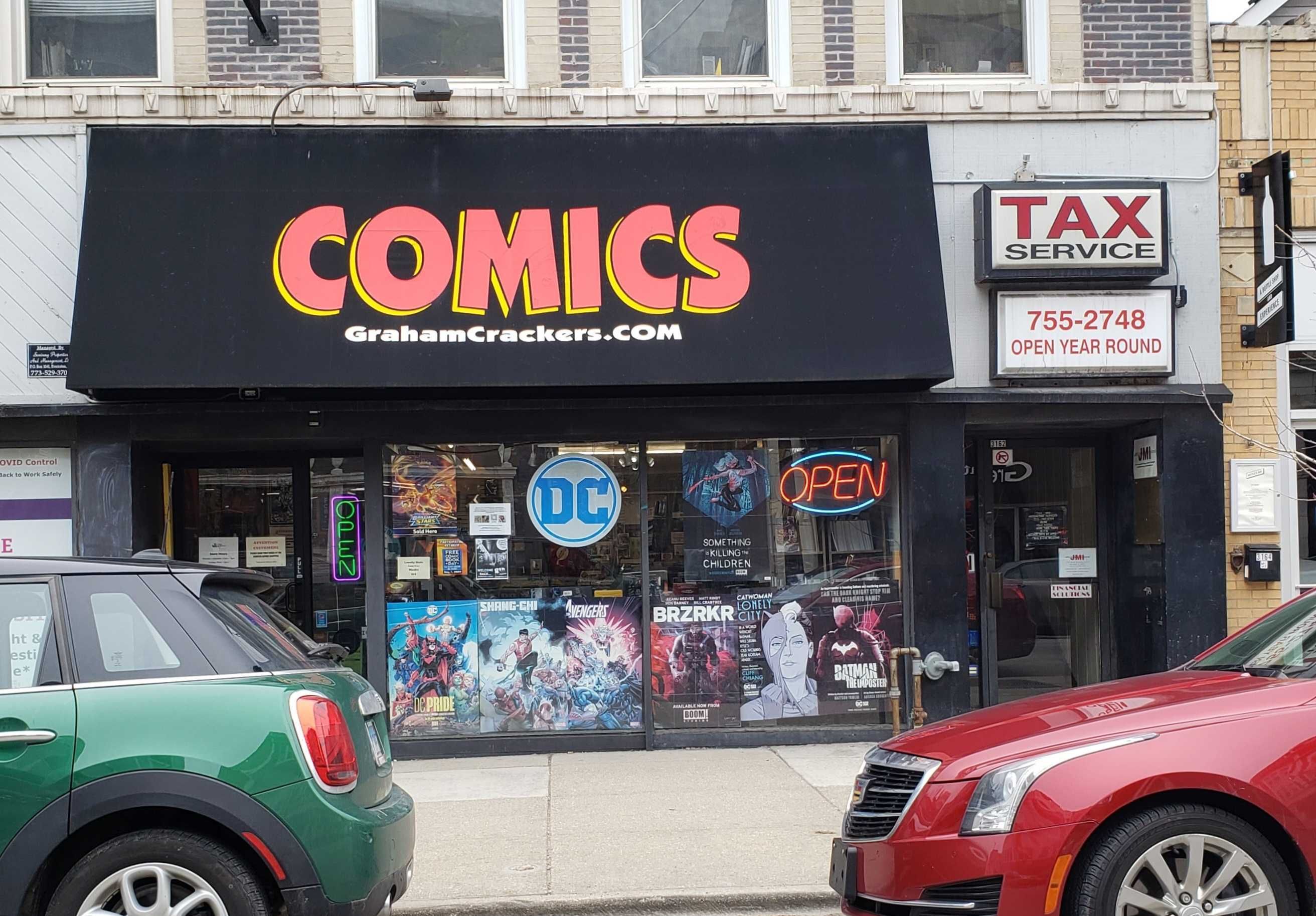 📚 Browse new and vintage comics at Graham Crackers Comics on Broadway, or comb through the old vinyl at Reckless Records or Dave's Records.
🏌️‍♂️ Stroll a few blocks to the lakefront for a peek at the new AIDS Garden, a jog through the exercise course, or golf practice at the Diversey Driving Range.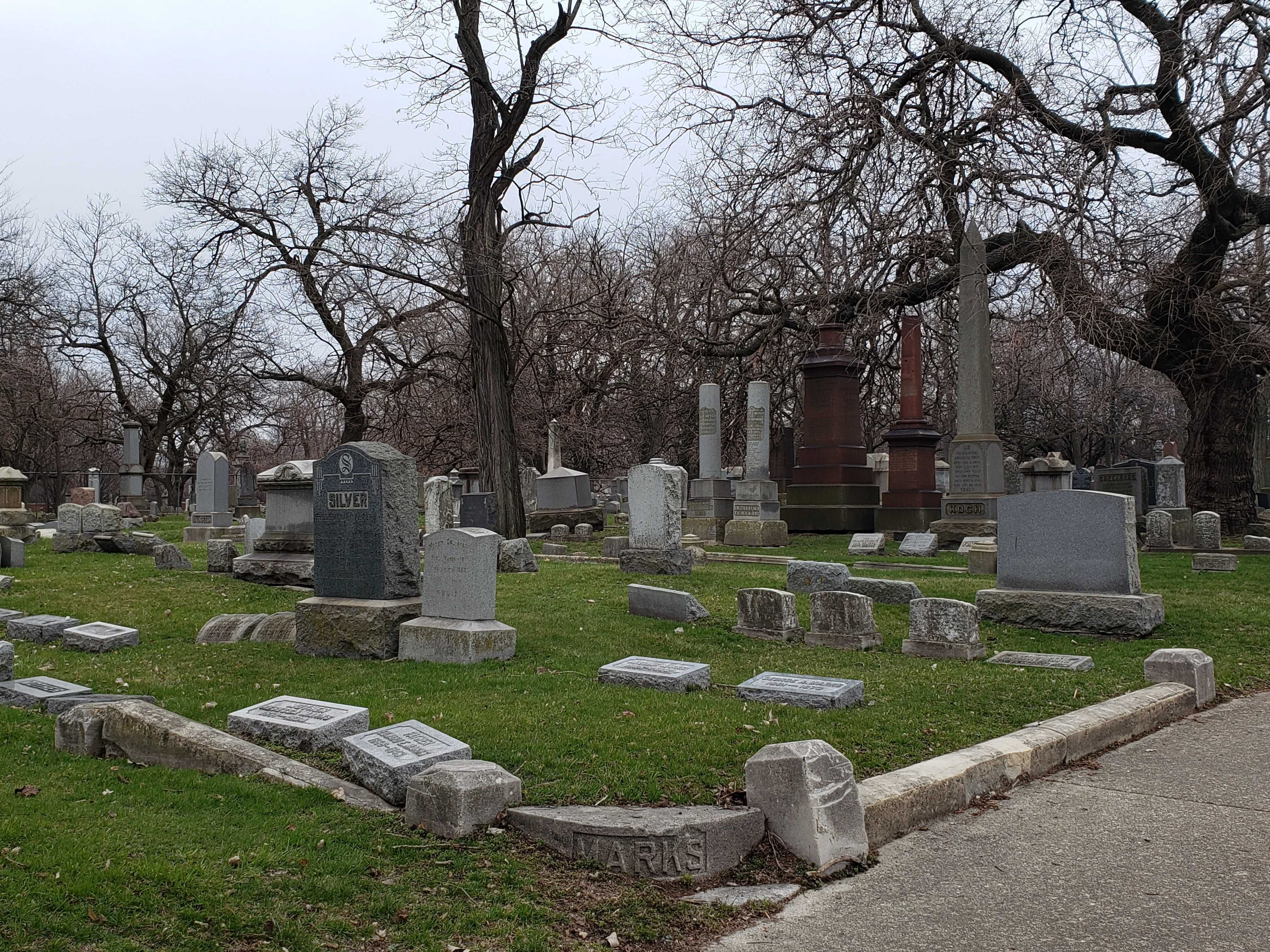 Visit the dead at history-filled Wunder's Cemetery or Graceland Cemetery on Clark, where architects Ludwig Mies van der Rohe and Louis Sullivan are laid to rest.
📽 Catch an art flick at Landmark Century Centre Cinema on Clark or Music Box Theatre on Southport. Both offer discount matinees.
🦪 Slurp bargain bivalves at Swift & Sons Tavern across Clark.
Select oysters go for $1.50 from the first pitch to the last out during games and from 4:30pm to 6pm Tuesday through Friday.
2. Dating on the cheap
Dating can be expensive, but you don't have to spend a ton of money to have a good time.
Whether you are on a first date or have been together for years, Axios' Sami Sparber has cooked up some romantic recreation for under $25.
Enjoy a stroll along this elevated trail, which makes for great people watching on a balmy day. Multiple access points to hop on and off make it easy to plan your route.
Best for: Outdoorsy couples.
Cost: Free.
Details: Check out some of our other favorite walking trails and parks.
2. Explore the Fulton Market district
Grab a sweet treat or light bite from one of our area's many hip eateries. Once you're finished, peruse shops and street art with skyline views.
Best for: Foodies who like playing tourist in their own city.
Cost: Sure, the area is full of pricy joints, but you can also grab a four-pack of cupcakes at Sugargoat for $17 or sandwiches from J.P. Graziano ($10–$12 each).
Details: Don't miss our Food Fight over the city's best Italian subs — Justin's pick is J.P. Graziano's Mr. G.
Meet up after work for hands-on activities and planetary experiences at Adler at Night on Wednesdays from 4pm to 10pm.
Best for: Star-crossed lovers.
Cost: Adler has free entry for Illinois residents every Wednesday.
Details: Tickets must be bought online in advance. Plan your visit.
3. Chart of the day: Sports betting
We're No. 4! We're No. 4!
Illinois has raked in over $808 million in tax revenue from sports betting since it became legal in 2019.
4. Tips and hot links
🪖 Hundreds of CPS students were automatically enrolled in JROTC, according to an inspector general report. (Sun-Times)
❌ Gov. J.B. Pritzker signed the "ghost gun" ban into law. (NBC 5)
🎸 Youth organizers are angry that the downtown curfew has a loophole for teenagers attending Lollapalooza. (Block Club)
⚾️ White Sox star Tim Anderson is caught in a beef with former manager Ozzie Guillén. (670 The Score)
5. Food Fight: Egg rolls
What many of us know as a "Chinese" egg roll was actually invented in New York City back in the 1930s.
The first mention of the egg roll we found in the Chicago Tribune came in a 1943 ad for Monica's great-grandfather's restaurant, Hoe Sai Gai, which sold them for 75 cents.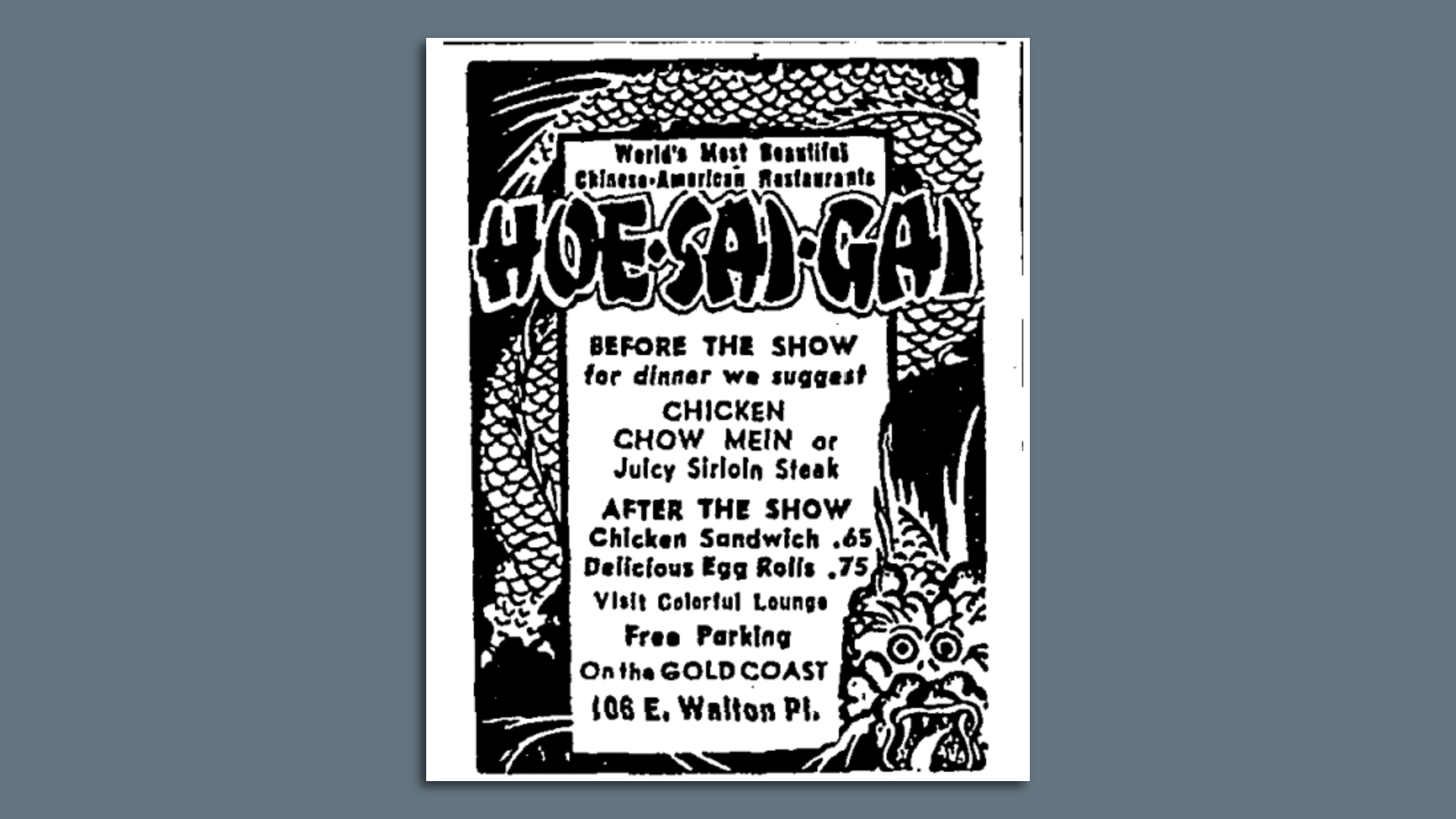 In honor of Asian American and Pacific Islander Heritage Month, we're sharing our favorite versions around the city for this week's Food Fight.
Monica's pick: I would pick the egg rolls from the old House of Eng in Hyde Park if it were still around.
But 35 years after its closing — and the closing of so many classic old-school joints — I reach for the egg rolls at Chicago's longest continuously running Chinese restaurant, Orange Garden Restaurant on Irving Park.
I recently crunched into a fine version filled with peanut butter-scented cabbage and tiny shrimps. Not quite as good as the old Eng family egg rolls, but still pretty tasty.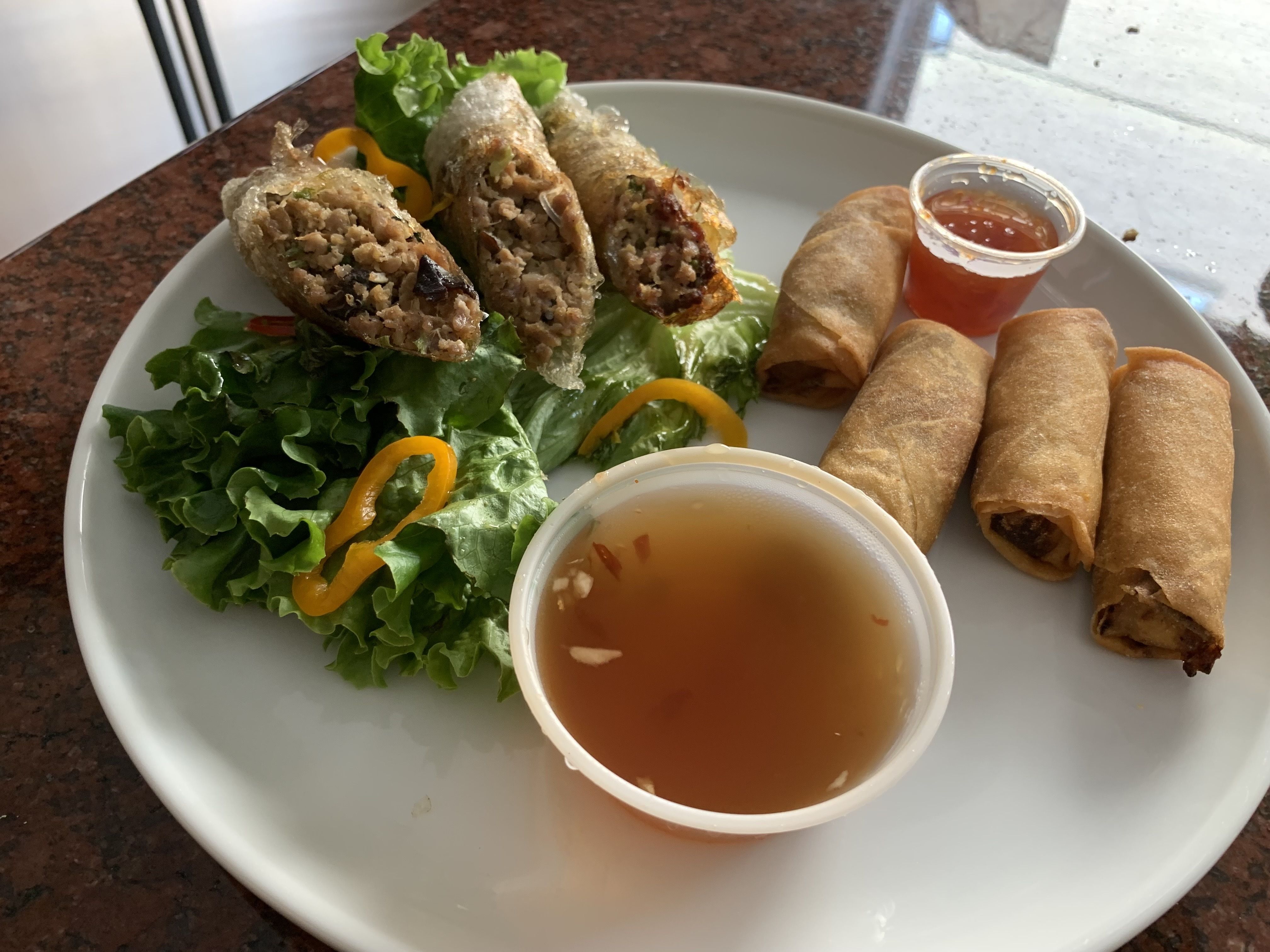 Justin's pick: Nobody can beat the egg rolls at House of Eng, but I'll go with the Vietnamese egg rolls at Saigon Sisters.
With two kinds of egg rolls on the menu, their signature is the Nems Imperial Egg Rolls, made in fried rice paper with pork, mushroom, lettuce, herbs and nuoc cham.
They also make a crispy, fried vegetarian option with a sweet, tangy dipping sauce.
📫 Tell us your favorite egg roll in Chicago and we'll publish the list next week!
Our picks:
🏡 Monica is intrigued by the No Mow May movement and wants to know if any of our readers are doing it or have neighbors with shaggy yards trying it. Please reply with any info!
🍽 Justin is looking forward to eating dinner tonight in D.C. where Grover Cleveland once ate dinner.
Want free Axios swag? Refer your friends to Axios Chicago and get cool merch like stickers, totes, hats, T-shirts and more!