August 05, 2022
Happy Friday! On this day in 1833, the village of Chicago was officially incorporated! At the time, only 250 people lived here.
🌞 Today's weather: It's a lovely day. Mostly sunny with a high of 86.
🎧 Situational awareness: This week's members-only podcast is a beefy treat! Monica sits down with "The Bear" star Jeremy Allen White for a candid conversation.
Today's newsletter is 777 words — a 3-minute read.
1 big thing: Back-to-school tax break
The 10-day tax holiday for back-to-school shopping starts today.
Why it matters: The state, which introduced the holiday earlier this year to help Illinoisans afford supplies amid rising inflation, estimates it will save families $50 million.
Context: Gov. J.B. Pritzker added the tax holiday to his 2022-2023 budget along with other measures, like suspending the gas tax increase.
Details: It's not a tax freeze. The state sales tax will be lowered from 6.25% to 1.25% through Aug. 14 on most back-to-school items, including:
👟 Shoes
👖 Shorts, pants and dresses
✏️ Various school supplies
Yes, but: Individual items must cost under $125 to get the tax break. Some bigger items are excluded, like:
📱 Cellphones
💎 Jewelry
⚽️ Sports accessories
Zoom in: Local parents are spending an average of $886 per child on supplies this year, 34% more than the projected national average of $661.
The big picture: The tax break comes at a time when many Chicagoans are worried about their financial outlook. A new survey by Deloitte found that:
51% of local shoppers expect the economy to weaken in the next six months.
31% say their financial situation has worsened since last year.
58% are concerned about the increase in back-to-school prices due to inflation.
What they're saying: "We've seen a significant shift in parents' priorities this year, with mental health at top of mind," Matt Adams, a principal at Deloitte Consulting who specializes in retail, tells Axios. He notes that 46% of parents say they've "purchased products or services to address this issue for the coming school year."
2. The best Chicago TV show ever
According to our great readers, the best Chicago TV show of all time is …
"ER."
The hospital procedural easily defeated "Good Times" to take the crown.
Details: "ER" ran for 15 seasons and was among the most popular shows of its time.
Reader Nancy W. makes a strong point:
"'ER' was kind of ahead of their time in regard to being aware of diversity, especially in the early days. As part of that must-see-TV lineup, they followed programs like 'Seinfeld' and 'Friends,' which couldn't have been more white."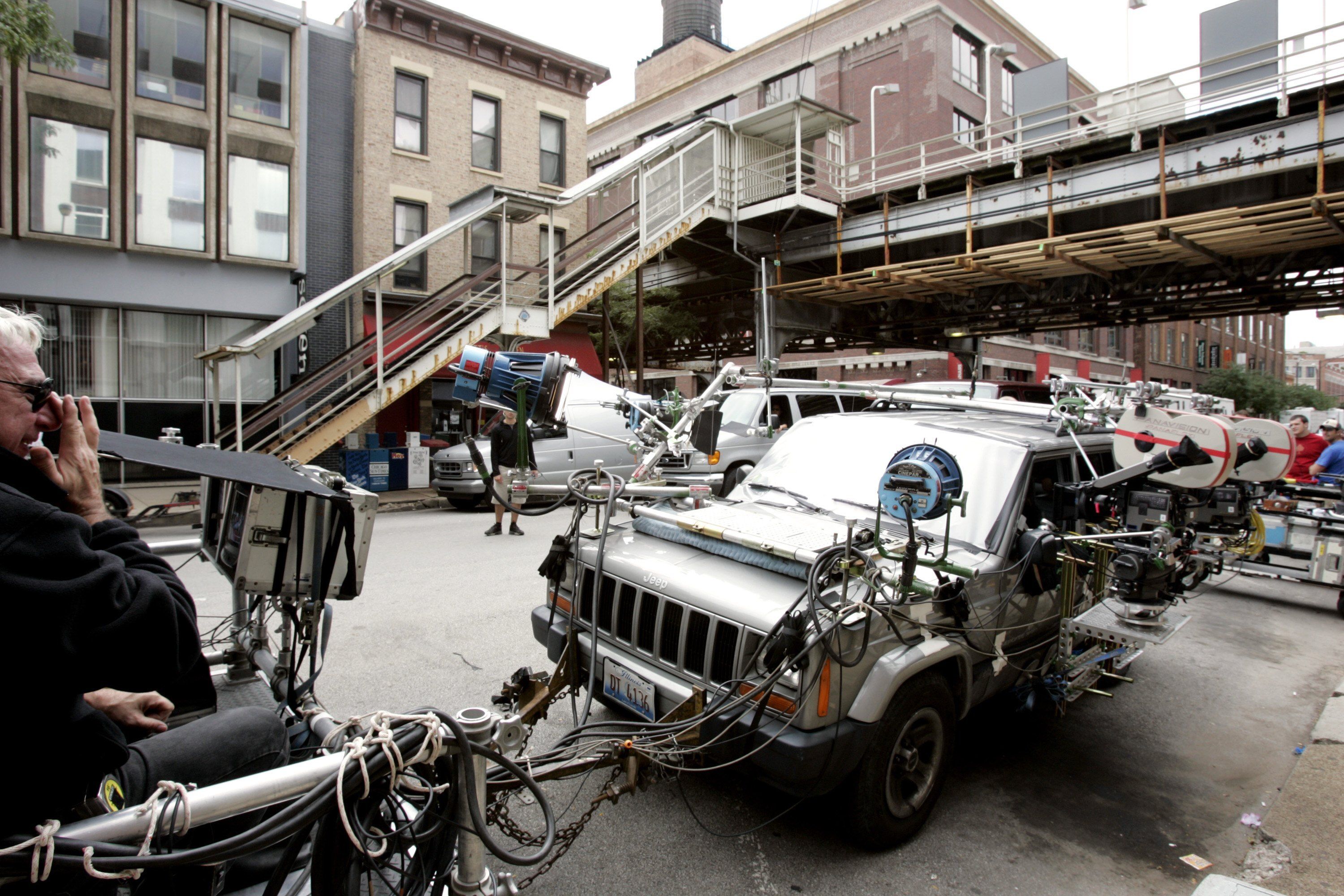 💭 Justin's thought bubble: Hard to argue with "ER" as the winner. It definitely brings you back to a time when M.J. was winning championships and Oprah reigned supreme.
You could also argue it paved the way for Dick Wolf and other NBC producers to set and shoot shows here.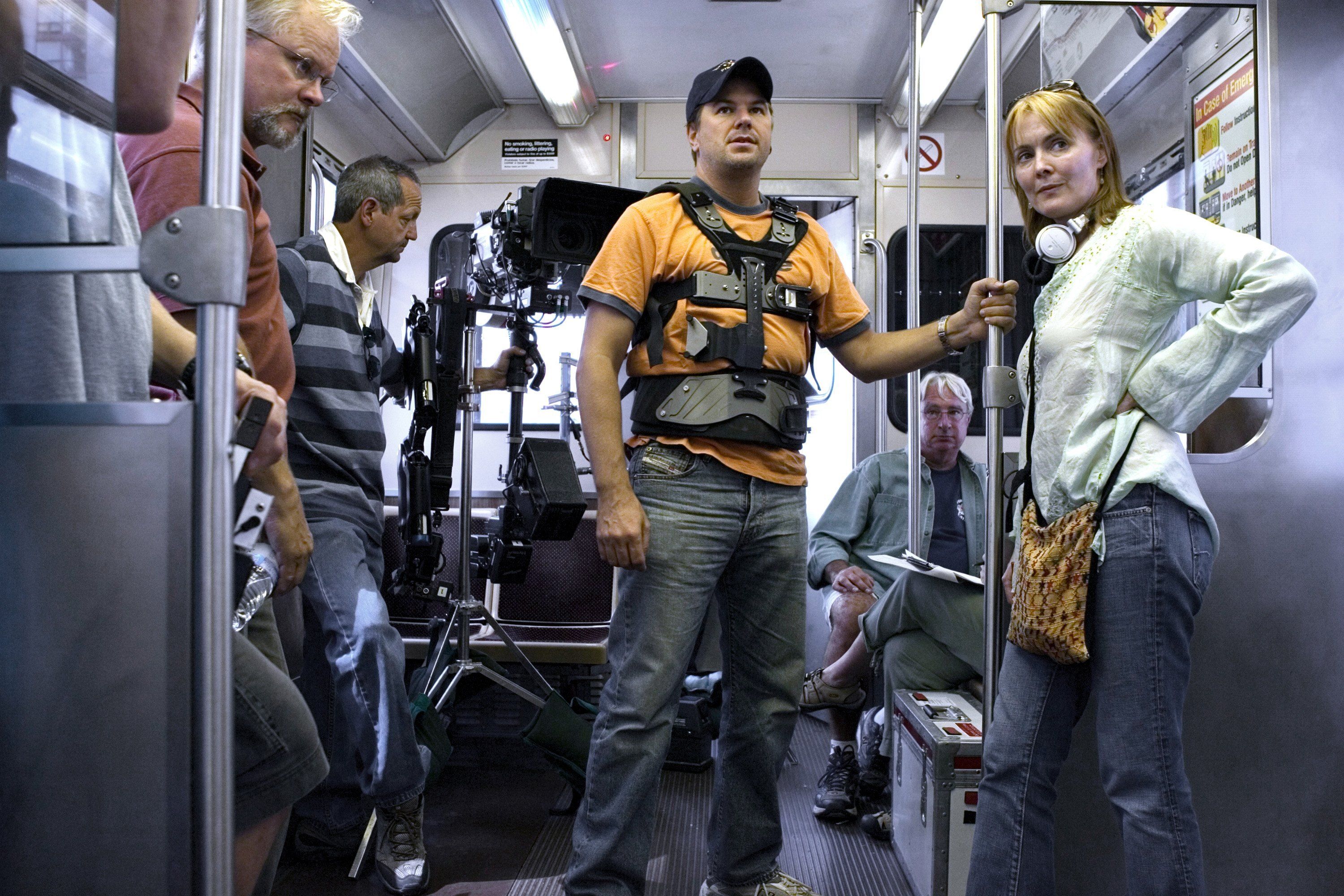 3. Tips and hot links
🎓 A Chinese U. of C. student missing since May has been found alive. (Tribune)
Popular Urban Prep Academies CEO and president Tim King was forced to resign after a sexual misconduct investigation. He denies the accusation of grooming a student. (WBEZ)
🖌 Local sign painters are raising money to save newly discovered "ghost signs" in Lakeview. (Block Club)
4. Janes on stage and screen
The Jane Collective's underground abortion network that started in Chicago 53 years ago inspired both this summer's HBO documentary "The Janes" and this fall's feature film starring Elizabeth Banks, "Call Jane."
What's more: Paula Kamen also wrote a play about it.
Called "Jane: Abortion and the Underground," the documentary-style play is based on interviews with the women who almost went to jail for running the network from 1969 to 1972.
The inspiration: Kamen first learned about the Janes in 1992 and was astounded by how little had been written about them.
"It was unbelievable that these 'hippie housewives,' University of Chicago grad students, and anti-war activists from Hyde Park could successfully run an underground abortion service out of their apartments," she tells Axios.
Her hopes: The play reminds people that:
"Abortion continues even when it's illegal."
"Elections for state Supreme Court judges, like Illinois' in November, are important."
"Poor women are affected more severely when abortion is criminalized."
If you go: The "Jane" script gets a staged reading by the Violet Surprise Theatre Co. tomorrow at 7pm at the Berger Park Coach House Theatre.
It's a fundraiser for Midwest Access Coalition, which hosts a panel after the show.
5. We're taking a quick summer break
👋 Howdy, it's Monica and Justin. We're excited to announce a quick vacation!
Why it matters: We need to rest up, recharge and recover (from COVID).
We also need to prepare for covering a new school year, midterm elections and, of course, the Bears.
State of play: We worked ahead to write all-new material, so you can still expect fresh newsletters next week that are just a little lighter in fare than usual.
What's next: We'll be back and fully rested Monday, Aug. 15. As always, thanks so much for reading!
Our picks:
😷 Monica hopes Justin feels better soon and that readers avoid this nasty COVID variant.
📺 Justin is going to use his vacation/quarantine to watch more of "The Rehearsal." When he runs out of those episodes, he will go back to mindlessly scrolling Instagram reels. Wait, that cat can talk?