Axios Chicago
January 25, 2022
1 big thing: Metal shredder stalls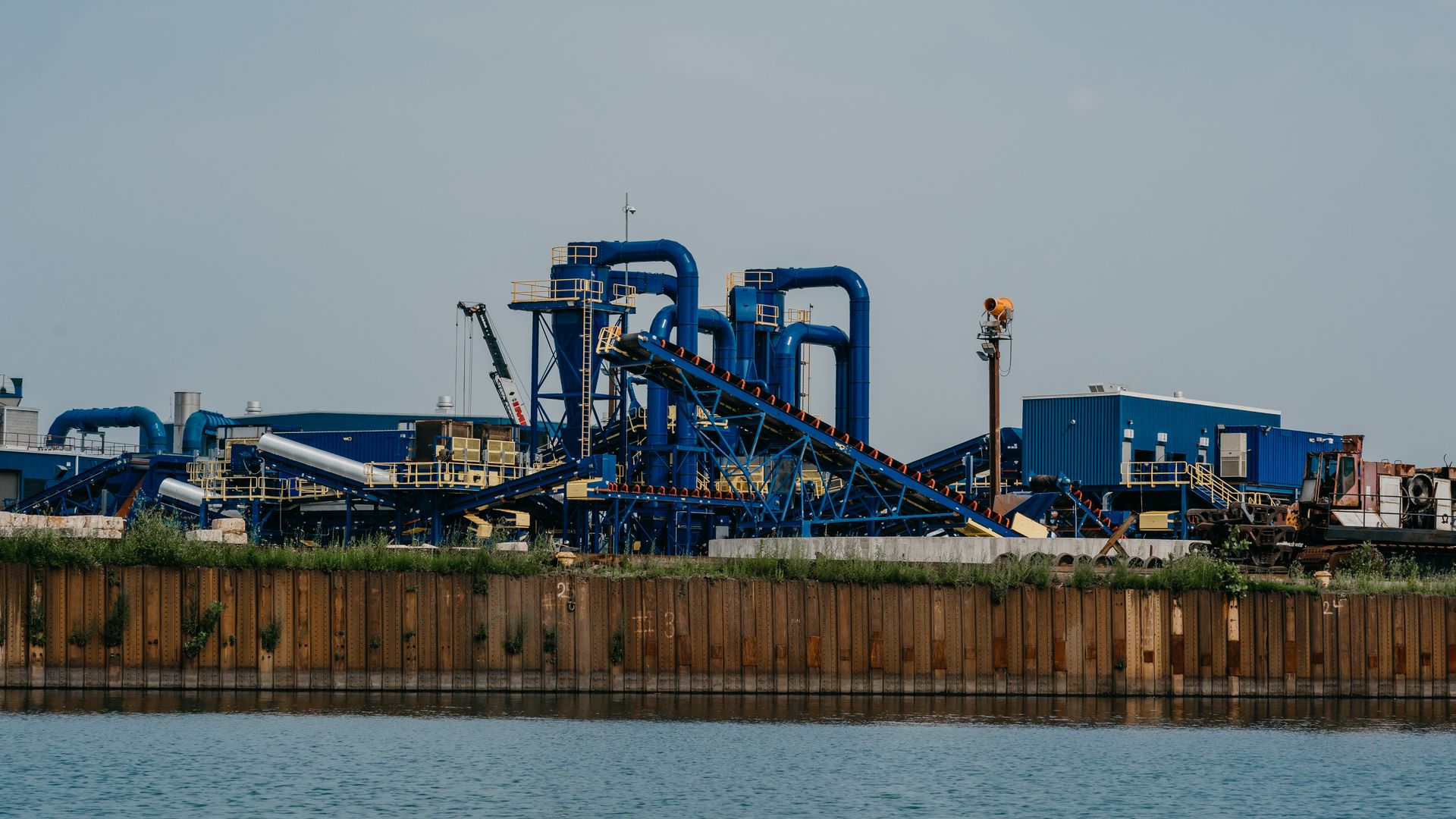 Last week, the city of Chicago delayed a public hearing on issuing a permit for metal shredder Southside Recycling. Again.
Why it matters: The shredder has run into controversy from both the federal government and residents after it secured a written agreement with the city to build on the Southeast Side.
The Latino-majority neighborhood has been fighting back against industry and pollution, including the recent high-profile fight over manganese (petcoke).
Flashback: In 2020, metal shredder General Iron left its longtime location in the Clybourn Corridor after the area was re-zoned to make way for mega-development Lincoln Yards.
General Iron was acquired by metal recycling plant Reserve Management Group (RMG). RMG created a new company called Southside Recycling and obtained city permits to start construction on a new facility near East 116th Street.
The new Southside Recycling facility is located on the 175-acre RMG property. According to RMG, they can recycle 2 billion pounds of metal annually.
Driving the news: Now they await the operational permit, which has been delayed by the city for almost a year in part because both the Environmental Protection Agency (EPA) and Department of Housing and Urban Development (HUD) launched inquiries into the move.
What they're saying: For Southeast Side residents, the new location of the metal shredder is just the latest in a long line of environmental injustices.
"Chicago's current zoning and land use policies are steeped in racism and create sacrifice zones in communities of color where industry is allowed to accumulate," Olga Bautista, director of the Southeast Environmental Task Force, tells Axios.
"We must finally fix this broken system and protect our most vulnerable communities from pollution."
The other side: "Southside Recycling never would have invested in expanding its operations without a September 2019 written agreement with the city and the series of permits that were issued by city and state agencies during 2019-21," Randall Samborn, spokesperson for RMG, tells Axios.
Context: The only other major metal recycling plant in Chicago was just slapped with a lawsuit by the Illinois Attorney General's office for alleged emission violations.
What's next: The city currently has nothing scheduled and says they'll give a two weeks' notice before the next public hearing happens.
2. Chart of the day: COVID testing in schools
One goal of the recent CTU-CPS agreement was to get 100% of students enrolled in opt-in COVID-19 surveillance testing by February.
Progress: CPS CEO Pedro Martinez announced last week that districtwide enrollment has doubled since December, with 82,683 students now opted in.
That's less than a third of students in district-run schools and a far cry from 100%.
The best: South and West Side schools including Woodlawn, Barton and Revere elementary schools, plus Marshall, Tilden and Hirsch high schools, topped the list of schools Axios received through a public records request.
We didn't include schools reporting higher than 100% enrollment until CPS could explain those discrepancies.
Yes, but: Dozens of schools still have single digit enrollment percentages, including Lavizzo, Mount Greenwood, Field, Brownell and Mason.
3. Tips and hot links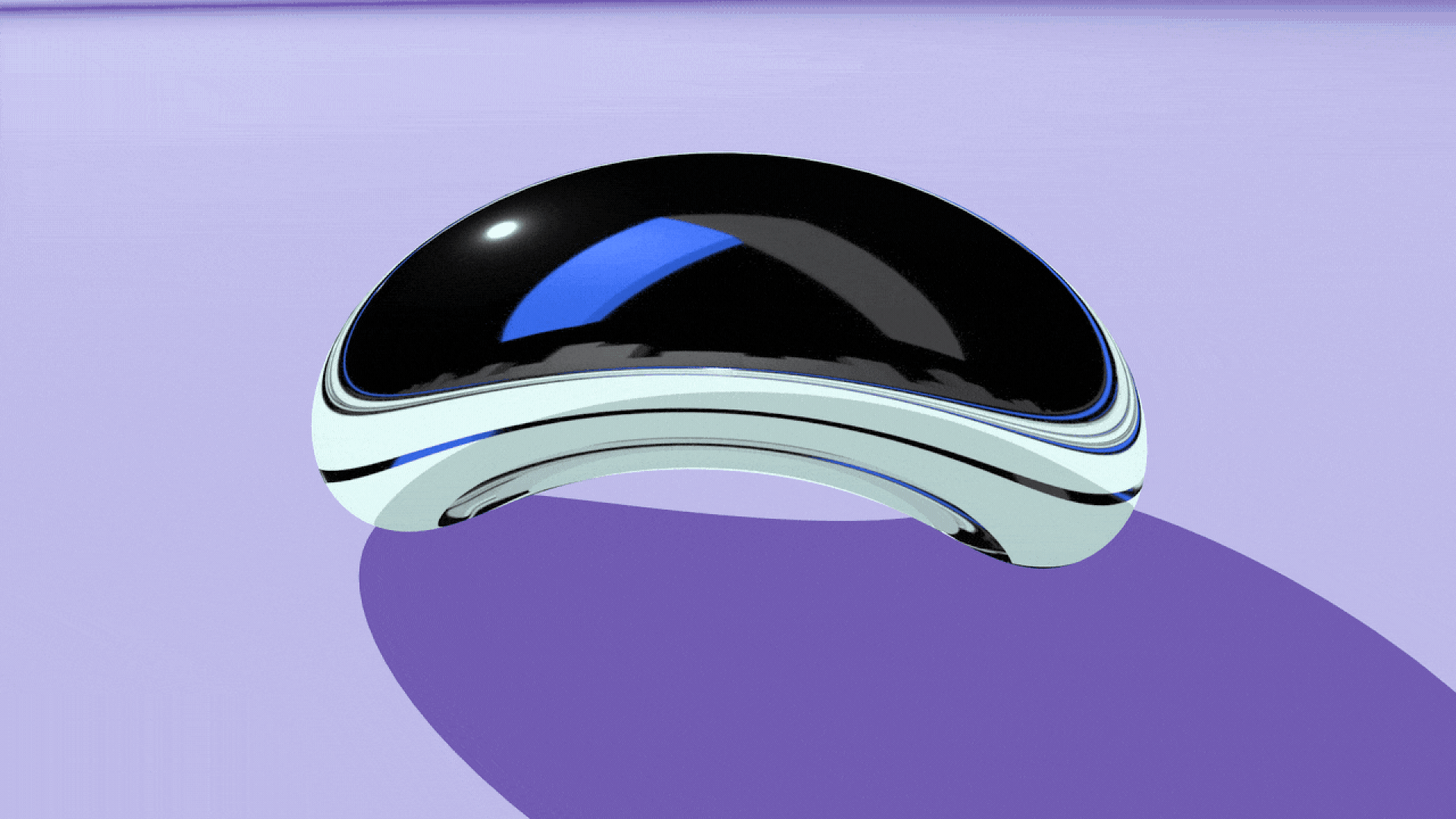 🏫 Hinsdale schools' anti-racism training was cancelled after the company administering it withdrew due to hate mail. (Chicago Tribune)
🚧 Former Illinois House Speaker Michael Madigan scored big in the "Rebuild Illinois" infrastructure package passed in 2019. Projects with close ties to his organization got top billing. (BGA)
🏥 While most neighborhood hospitals are shrinking, St. Anthony Hospital in Little Village is looking to expand. But neighbors are worried about gentrification. (Block Club Chicago)
🥶 You know it's cold when Metra sets fire to their tracks. (Twitter)
🏀 The Illinois men's basketball team is the only area school in the AP Top 25 after Loyola lost last weekend. (CBS Sports)
4. Best Day Ever: culture commish Erin Harkey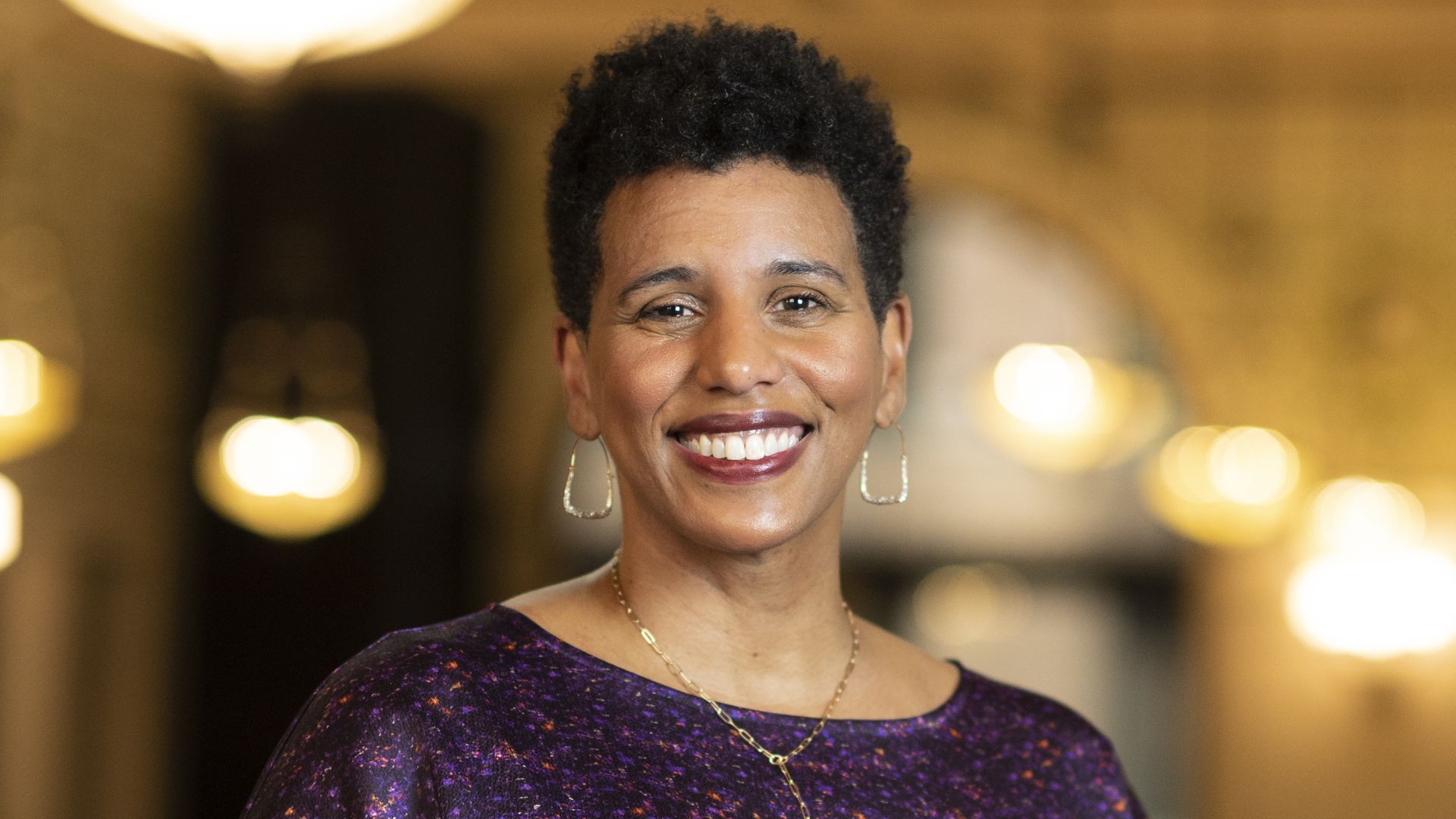 Erin Harkey was confirmed as Chicago's new Commissioner for the Department of Cultural Affairs and Special Events last month as the city's arts community is still recovering from deep pandemic losses.
In a Crain's op-ed, Harkey detailed how she aims to support that recovery with $26 million in new arts investment from the latest city budget.
Her latest move: To help highlight and revive Chicago's dance community, Harkey and Mayor Lightfoot recently declared 2022 "The Year of Chicago Dance," with upcoming events galore.
As someone whose job is to be plugged into local culture, the Hyde Park resident seemed like the perfect person to ask about her ideal day in Chicago.
🥤 Breakfast: A walk in Hyde Park for the "Jump Start" — a blend of wheatgrass, apple, coconut juice, ginger and lime — from Bonne Sante Health Foods's juice bar.
💅 Morning activity: Mani-pedi and a massage at Allyu Spa.
🧀 Lunch: Cheese and charcuterie board at All Together Now in Ukrainian Village.
🛍 Afternoon activity: Shopping for handmade wearable art at Reformed School in the L1 Retail Store — or an artist talk at 6018North.
🍗 Dinner: Caramelized Fish Sauce Wings at HaiSous Vietnamese Kitchen.
💃 Evening activity: Hubbard Street Dance Chicago at the Harris Theater, because 2022 is the #YearofChicagoDance.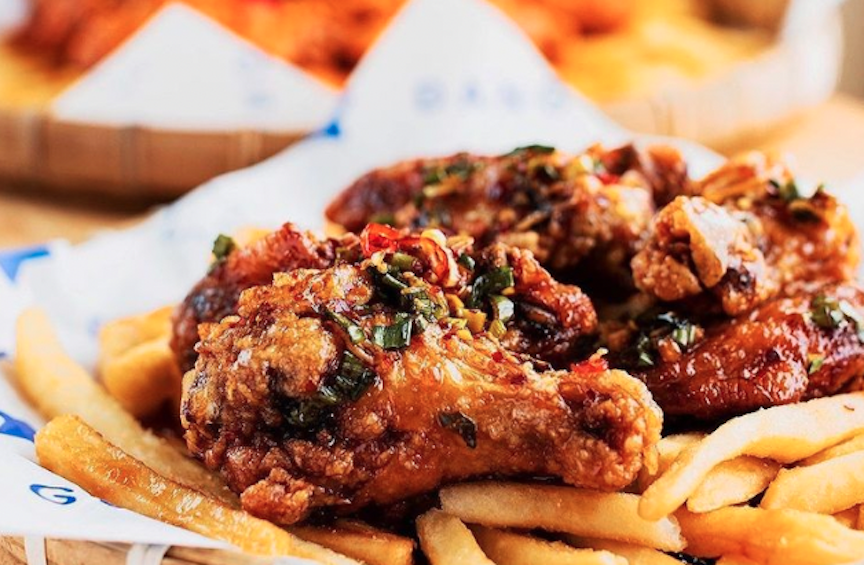 5. Tips on staying warm during remote work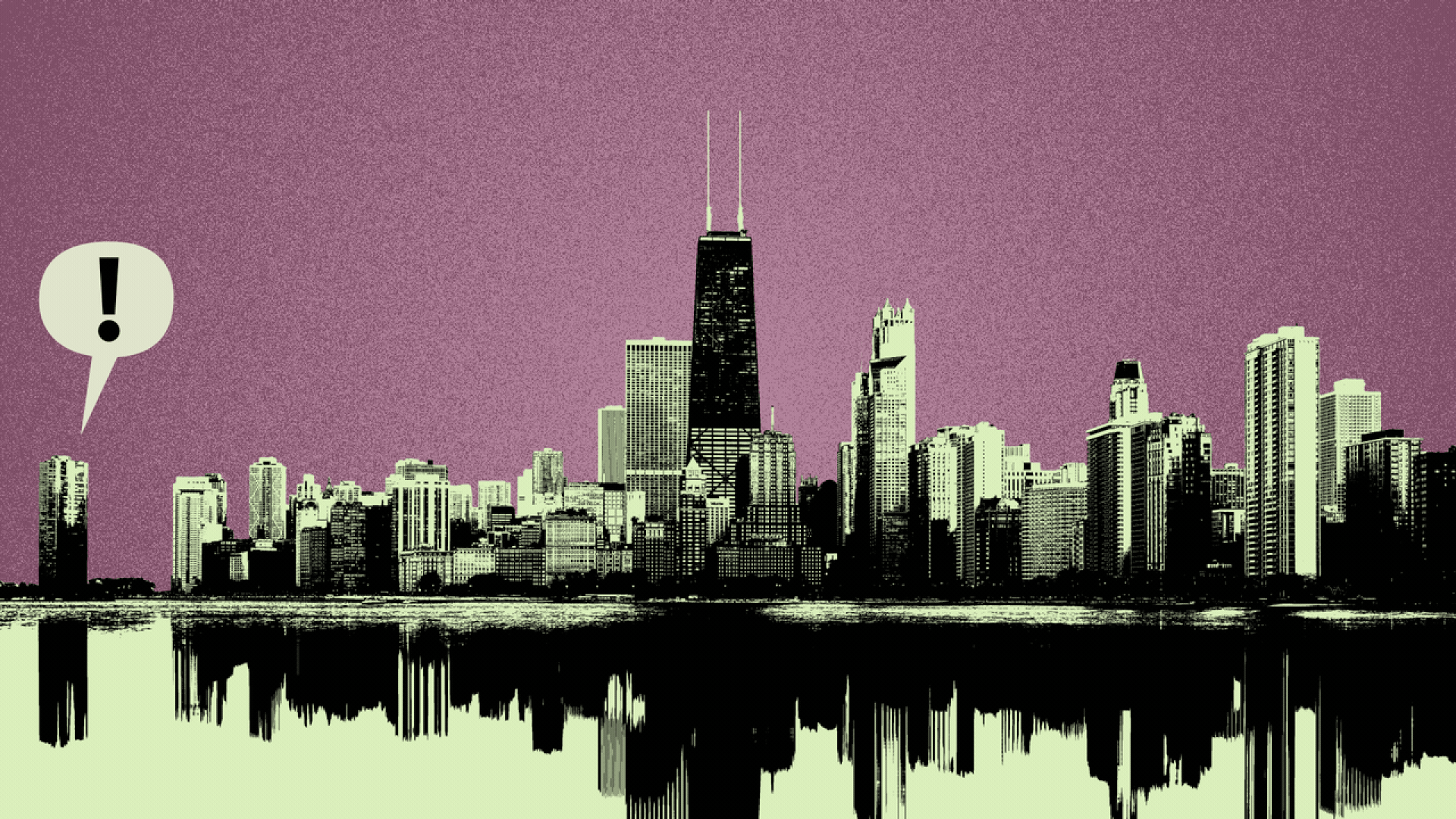 👋 Hey, Monica here. As local wind chills drop below zero today, I'm looking for new ways to stay warm at my home desk in a drafty condo.
Why it matters: With Chicago's downtown office occupancy still stuck at 38% of 2019 levels, a lot of us are staring down another winter working from home.
My secret: A heating pad on my office chair and microwaveable slippers filled with rice to keep my toes warm.
Email us with your tips on staying warm and cozy during winter remote work.
We'll compile recommendations for an upcoming newsletter. And thanks for helping me stay warm!
Our picks:
Monica is not loving the new season of Ozark, especially its depiction of a Chicago chef who visits a poppy farm to inform his choice to become a heroin "influencer" for them. Give me a break.
Justin is ready to move on to Ozark after finishing Yellowjackets this weekend. He's blown away by the show and the 90s alternative soundtrack. (Belly, anyone?)
Want free Axios swag? Refer your friends to Axios Chicago and get cool merch like stickers, totes, hats, T-shirts and more!