May 09, 2022
Happy Monday! Today is National Lost Sock Memorial Day. So take some time to clean out your sock drawer. Find the singles, remember the good times and then toss 'em.
☀️ Today's weather: Is it happening? Is spring finally here? Windy with a high of 78!
Situational awareness: This Wednesday, President Biden is expected to visit a farm in Kankakee to discuss the war in Ukraine's impact on the food supply.
Today's newsletter is 934 words — a 3.5-minute read.
1 big thing: Hosting the future of food
World Business Chicago is hosting a new food innovation summit at the end of the month.
Called Chicago Venture Summit Future-of-Food, the event will bring together companies from all over the world to experience our food innovation ecosystem.
Why it matters: Not only are more than 2,600 food innovation tech startups headquartered here, but the field is critical to improving logistics and sustainability in the food supply chain.
Context: Chicago has seen an 802% increase in capital for logistic tech companies since 2019, mostly coming from a surge in investments after disruptions slowed the global supply chain, according to a new WBC report.
In Q1 2022, 11 local food innovation companies raised $111 million.
Background: Since 2014, WBC has hosted Chicago Venture Summit events to raise awareness and funds for tech and startup businesses.
In 2021, WBC helped raise $9 billion in total funding for local tech founders, according to WBC president Michael Fassnacht.
What's next: The summit takes place May 25–26. Programming highlights include:
Keynote speech from Cleveland Avenue founder and former McDonald's CEO Don Thompson.
Panel discussion on the local food and beverage ecosystem.
Pitch competition for new food and agriculture founders.
2. All-curbside grocery
While some people love strolling the food store aisles, others hate it.
For that latter group, entrepreneur Mike Sayles launched Fresh Street, a new app-driven supermarket that's all curbside, all the time.
Why it matters: Some folks got really into curbside groceries during the pandemic, but drawbacks like weird substitutions and fees make it hard to rely on.
Details: The store offers more than 5,000 products, including organic, local and international foods, from fish sauce and miso to oat milk and Milk & Honey granola.
How it works: Without in-store shoppers randomly grabbing stuff, Sayles says Fresh Street can keep track of inventory in real time and only offer what's in stock — thus no last-minute substitutions.
He says he keeps prices low by operating a warehouse instead of a snazzy customer-facing store.
And by using data to identify the most popular items, the store can make the most of its space in a former Lincolnwood Dress Barn store.
The intrigue: The business model is centered around families with a car but not much time; it's not about competing with urban delivery services like Getir or Gopuff.
What they're saying: "Once you have kids … and you're running around to soccer practice, ballet, etc., grocery shopping becomes much more of a chore than an experiential treat," Sayles tells Axios.
"We want to offer these families a seamless experience and broad enough assortment that they should never need to go inside a grocery store."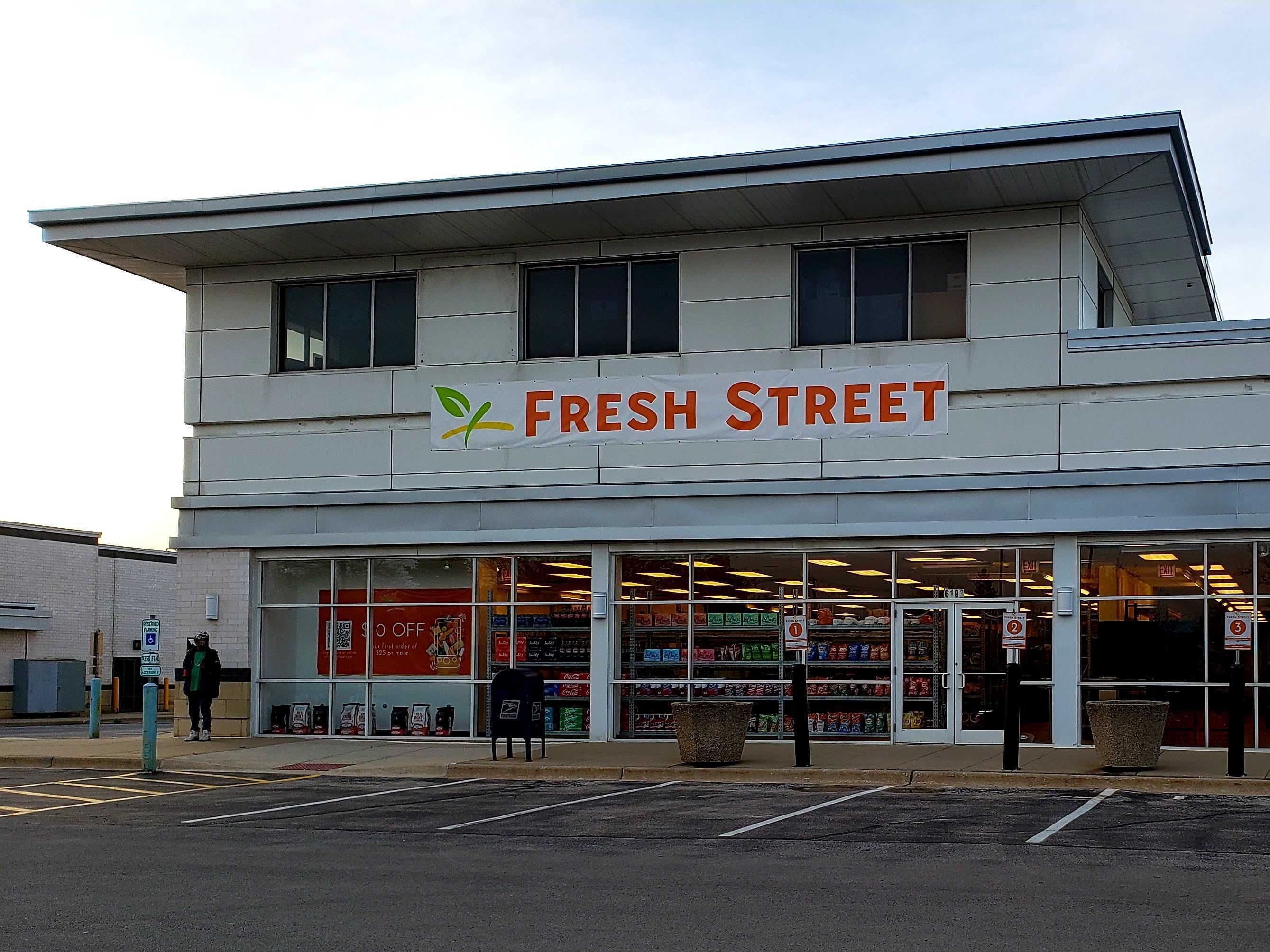 3. Tips and hot links
👮‍♂️ A new report shows Black students in Illinois get tickets for behavioral issues in school more often than white students. (ProPublica)
😢 Second City alum and Chicago actor Mike Hagerty died. Tributes for the beloved character actor are pouring in. He most recently played Bridget Everett's dad on the HBO show "Somebody Somewhere." (Sun-Times)
🏈 How did Bears' rookies do in minicamp? (Tribune)
4. Chicago TV shows: What they get wrong
👋 Hey, Monica here.
I love that Apple TV's new show "Shining Girls" takes place in the workplace of my youth — the old Chicago Sun-Times building, lovingly computer generated back on Wabash.
The beef: But I don't love the tiny Chicago errors I nerdily catch while watching this show set in 1992, including:
Elisabeth Moss' character calling North Avenue Beach "the" North Avenue Beach.
Or when she and a colleague discuss how she lived in Wicker Park "off of Monroe" to be "closer to the Tribune." What the what?
What's more: Don't even get me started on the trolleys and un-Chicago street signs in "Ozark."
And Tribune reporter Tracy Swartz recently pointed out more mistakes in the AMC drama "61st Street," tweeting, "a character accidentally takes a Red Line train from the South Side to the Armitage Brown Line stop." Oops.
📫 Reply to tell us the mistakes you've noticed in other Chicago shows.
5. Insta-review: Local canned tequila
While taste-testing nachos last week, we also sampled refreshing local sparkling tequila drinks that promote environmental or social missions.
This warmer week (finally!) makes it the perfect time to share our reviews.
🌶 Big Star Spicy Margarita: This jalapeño-flavored drink hit shelves last year as part of a local margarita line made by Big Star restaurants and Apologue Liqueurs, a certified B corporation ($17–$19, four-pack).
Justin: Wow! I haven't been much of a fan of canned cocktails, but this drink was delicious and very, very potent.
The jalapeños give it an extra kick and linger in your mouth.
One can is 12% alcohol, so probably not great on a school night, but this is work, after all!
Monica: Tasty, tangy and strong!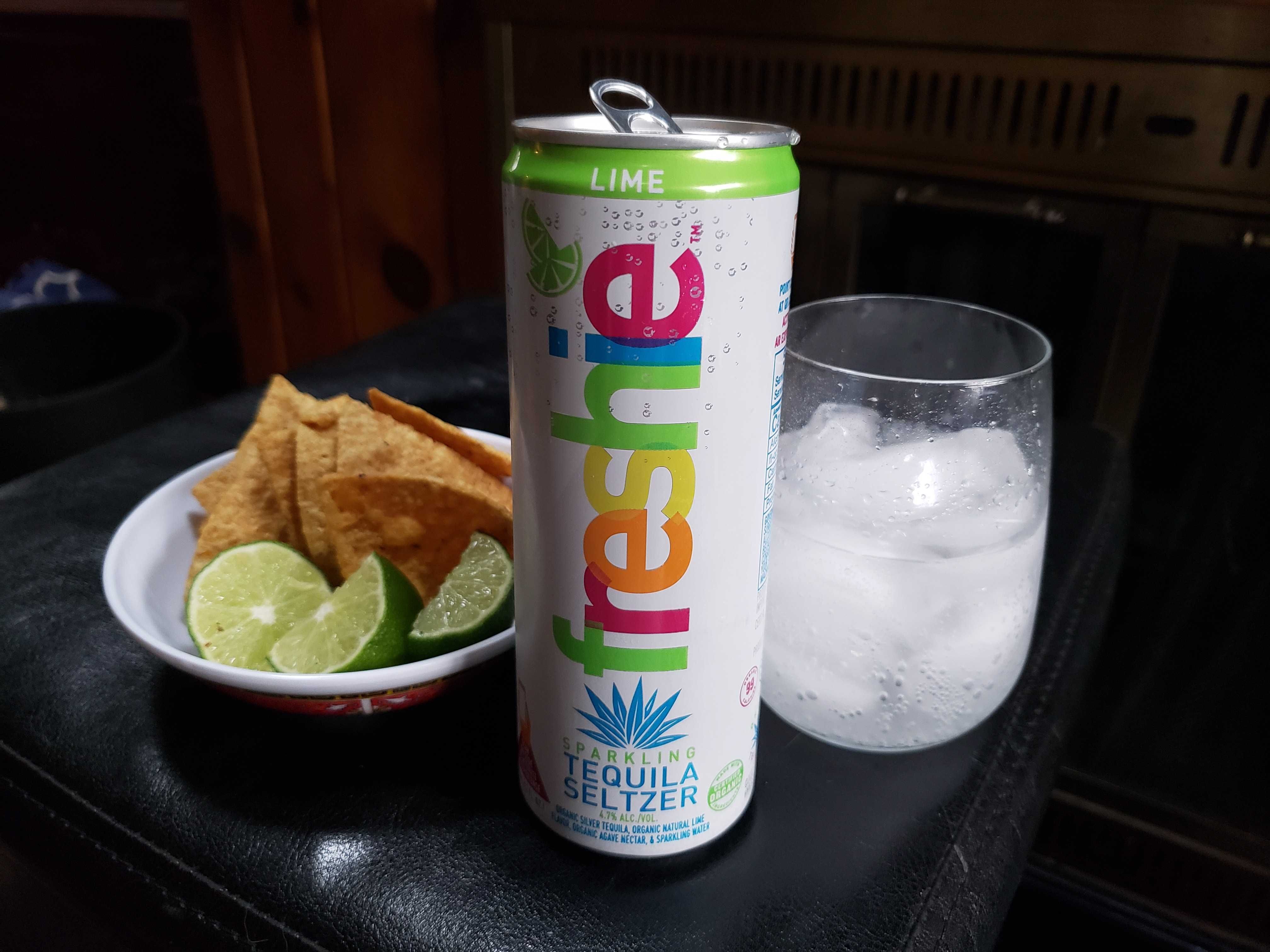 ♻️ Freshie Organic Tequila Seltzer arrived in local stores last year ($10.99, four-pack).
The Northbrook-based company touts its drink as the "only USDA-certified organic and sustainably produced tequila seltzer" out there, using tequila from a "solar-powered, zero-waste, all-organic, fourth-generation, family-owned distillery."
Justin: This is more on par with the hard seltzers on the market, but without the weird flavoring. It's a refreshing experience.
Monica: I love the company's commitment to sustainability, and at just 4.7% alcohol, the drink offers a citrusy, fizzy sipper that this lightweight can handle.
6. Monica's Illinois park bucket list
👋 Hey, Monica here. After we shared your picks for the best parks in Illinois last month, I vowed to try to visit at least five before the year was over.
On a recent trip to western Illinois, I hit the gorgeous Shabbona Lake State Park, with fishing, hiking and views galore. Plus, it's a great place to jump in the air.
One down, four more fun parks to go!
👏 Monica wants to congratulate Justin on winning three big Lisagor Awards Friday night: two for "The Madigan Rule" podcast he did with the BGA, and one for the awesome newsletter you are reading right now.
He shares the award with our editor Everett and me. We will take turns displaying the plaque on our desk.
❤️ Justin wants to congratulate Monica and Everett for winning a Lisagor Friday night. Here's to another great year!
Want free Axios swag? Refer your friends to Axios Chicago and get cool merch like stickers, totes, hats, T-shirts and more!