January 27, 2022
Happy Thursday. Today is National Chocolate Cake Day. You survived the cold. Treat yourself.
☁️ Today's weather: Cloudy with a balmy high of 30.
Situational awareness: A Chicago librarian beat Amy Schneider at "Jeopardy!" Congrats Rhone Talsma for knocking off the second longest-winning champion in show history.
Today's newsletter is 900 words — a 3.5-minute read.
1 big thing: Locals go for the Gold
The Chicago area will be well represented in Beijing when the 2022 Winter Olympics begin next week.
There are 13 locals competing who represent several Chicago suburbs, including Buffalo Grove, Palos Heights, Evergreen Park and Barrington.
None of the athletes are from the city, though.
🏒 Women's hockey: The defending gold medal-winners will include six (SIX!) players from the area, including:
Kendall Coyne Schofield (Palos Heights). Currently a player development coach for the Blackhawks, she's captain of the Olympic team.
Hilary Knight (Lake Forest) is playing in her fourth Olympic Games and was named an alternate captain. She's listed as from Idaho, but grew up on the North Shore.
Megan Bozek (Buffalo Grove) returns after winning silver in 2014.
🥅 The men's hockey team will not include any Blackhawks, per the NHL prohibiting its players from participating due to COVID-19.
⛸ Figure skating (singles): Jason Brown (Highland Park) will participate in men's single skating after winning bronze in the 2014 Olympics at 19 years old. He didn't make the team in 2018.
⛸⛸ Figure skating (pairs): Alexa Knierim (Addison) will participate in pair skating.
Knierim won bronze in 2018 with her husband Chris and is the first U.S. pair skater to make two Olympic teams in the past two decades.
She will now compete with new partner Brandon Frazier, even though they did not participate in the 2022 U.S. Nationals due to Frazier getting COVID.
💨 Speed skating: The U.S. speed skating team has high expectations in Beijing. They could take home their most medals in twenty years..
Emery Lehman (Oak Park) will compete in his third Olympics.
Ethan Cepuran (Glen Ellyn) is an avid Cubs fan.
Austin Kleba (Campton Hills) began skating at the age of three.
🎿 Ski jumping: The Chicago area produced three Olympic ski jumpers. Kevin Bickner, Patrick Gasienica and Casey Larson are all from the famed Norge Ski Club in Fox River Grove.
The club has been "promoting the sport of ski jumping" since 1905 and hosts its annual winter tournament this weekend.
What's next: The Olympic Winter Games begin next Friday, February 4.
2. Charts of the day: CPS vax rates
COVID-19 vaccination rates among CPS students are improving.
About a third of elementary school students and a little more than half of high schools students are now vaccinated, according to data Axios obtained through public records requests.
Big takeaways: While many North Side and selective schools show high vaccination rates, many neighborhood schools on the South and West side report low rates.
In fact, more than 150 CPS schools report less than 10% student vaccination rates.
🏫 Find your school's rates in this alphabetical list.
3. Tips and hot links
🏃‍♂️ Arne Duncan told reporters he is "absolutely thinking about" running for mayor. (Sun-Times)
🚨 City council approved a $14 million settlement to two men who spent years in prison after giving forced confessions under interrogation from former police commander John Burge. Their convictions were overturned in 2018. (Block Club Chicago)
❎ A Chicago Teachers Union caucus launched a campaign to unseat current union leaders. (Chicago Tribune)
😂 The famed iO Theater will be returning soon under new management after closing in 2020. Annoyance Theatre owners and improv community leaders Mick Napier & Jennifer Estlin are consulting. (Facebook)
⚾ MLB may be in a lockout, but that isn't stopping the White Sox from signing big international prospects. Remember the name Oscar Colás. (The Score)
4. A house snooper's delight
If you're a fan of open houses or peering into apartments as you ride the L, you'll probably dig "At Home in Chicago: A Living History of Domestic Architecture."
The new book by Patrick F. Cannon and photographer James Caulfield presents 350 images of incredible Chicago digs.
Driving the news: The new book takes you inside 75 significant local homes, from an early log cabin to Jeanne Gang's Aqua Tower.
Buildings include bungalows, two-flats and mid-century houses, but also the Clarke House (Chicago's oldest surviving residence), Frank Lloyd Wright's Robie House and Mies van der Rohe's groundbreaking 860-880 Lake Shore Drive.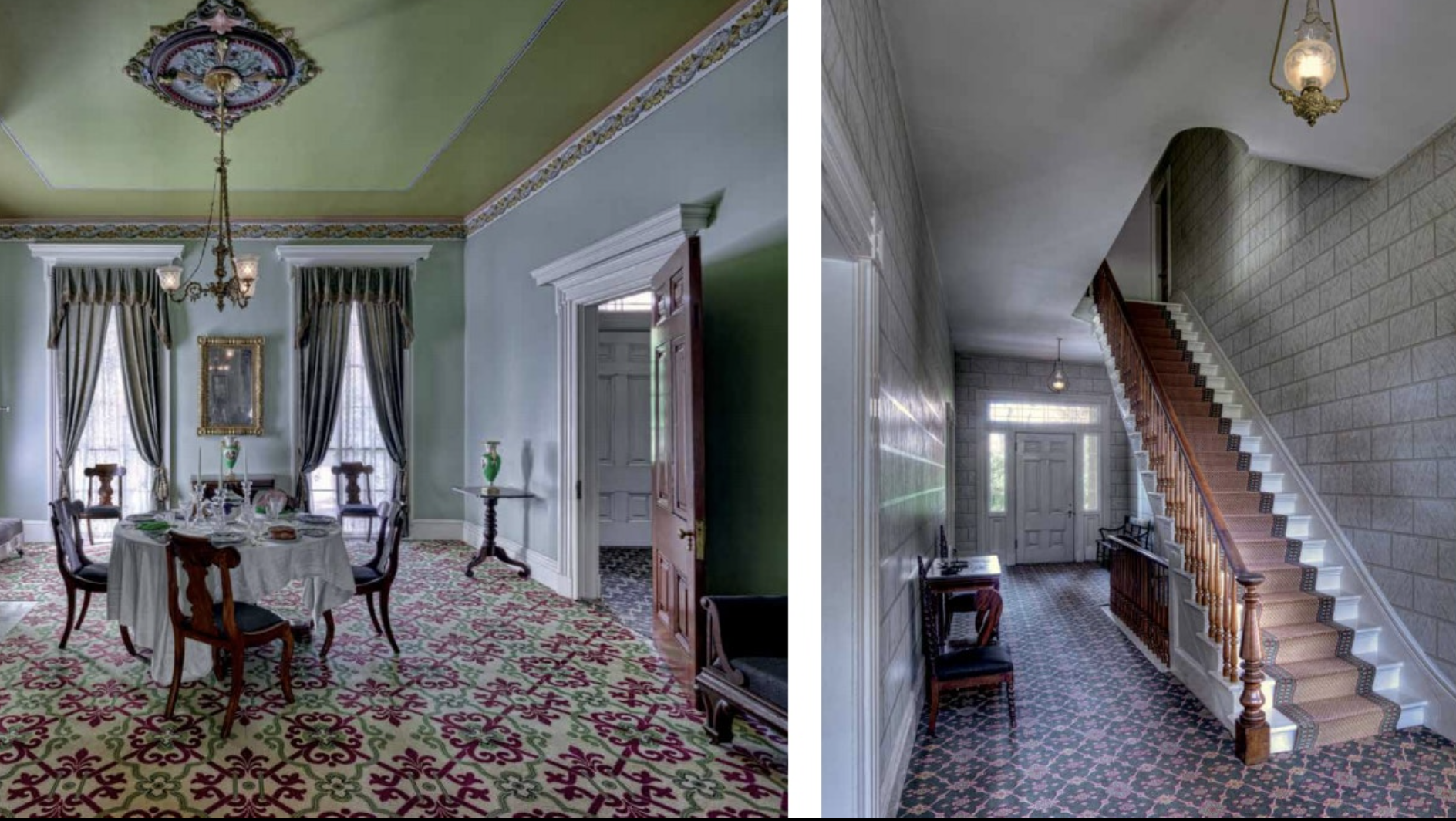 The inspiration: While researching the duo's five other books, Cannon said he realized that there were few other books on Chicago homes.
"And even most of those had only black and white photos," he tells Axios. "We had done books on Frank Lloyd Wright and the Prairie School architects, but they hadn't come close to exposing the richness of the way people lived in the Chicago area."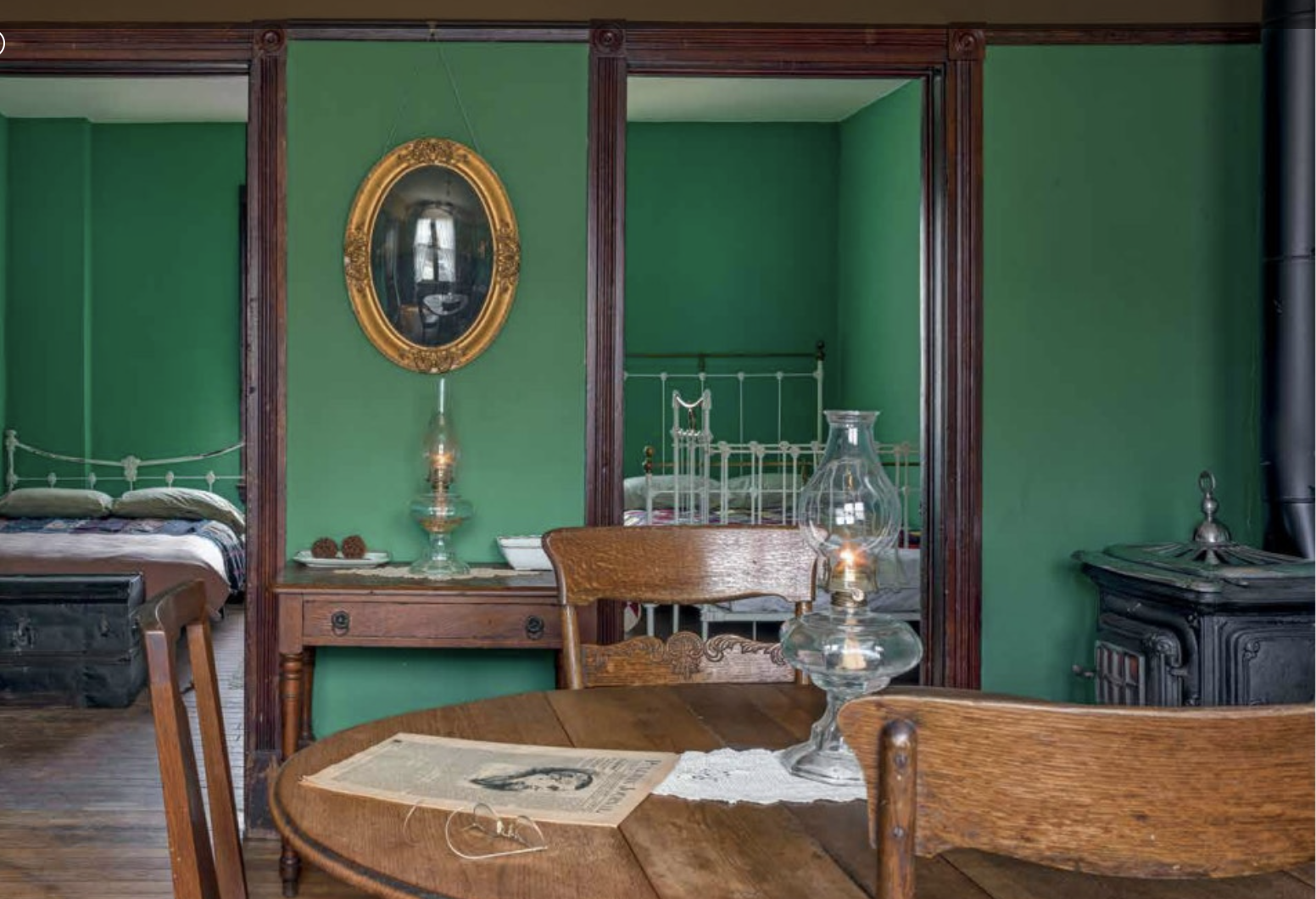 Cannon's favorites: "Wright's Robie House in Hyde Park; Howard Van Doren Shaw's Ragdale in Lake Forest; and Solon Spencer Beman's Pullman complex on Chicago's Far South side. All, as it happens, are available to the public."
Big surprise: "When the late Richard Driehaus spent several hours taking us around his home and explaining its history, furnishings and decorative arts. Oh, and his foundation was responsible for making the book possible!"
5. Justin is in Rogers Park
Where's Justin? Well, he's in Rogers Park. Congrats to Phil P. & Mark A. who guessed correctly. You can pick up your Axios swag when we return to Office Hours this spring.
The murals along the 7000 block of Glenwood Avenue are under the CTA tracks and opposite the now torn-down Heartland Cafe.
📺 Justin will be talking all about the history and the future of Rogers Park this Saturday on his monthly Chicago neighborhood Twitch show, No Wristbands Required, at 5pm.
Editor's note: Yesterday's 1 big thing on new Bears GM Ryan Poles was updated to remove incorrect information about the Bears giving the Chiefs future draft picks to hire Poles. The NFL, not the Bears, will give those compensatory picks to the Chiefs.
Our picks:
🍜 Monica is searching for some of those slimy, funky snail noodles that all the kids are talking about. But so far they're sold out.
🧔‍♂️ Justin is thinking about growing his beard out. Less ZZ Top, more Jason Mantzoukas.
Want free Axios swag? Refer your friends to Axios Chicago and get cool merch like stickers, totes, hats, T-shirts and more!