Axios Chicago
November 16, 2023
1 big thing: Where are the migrant work permits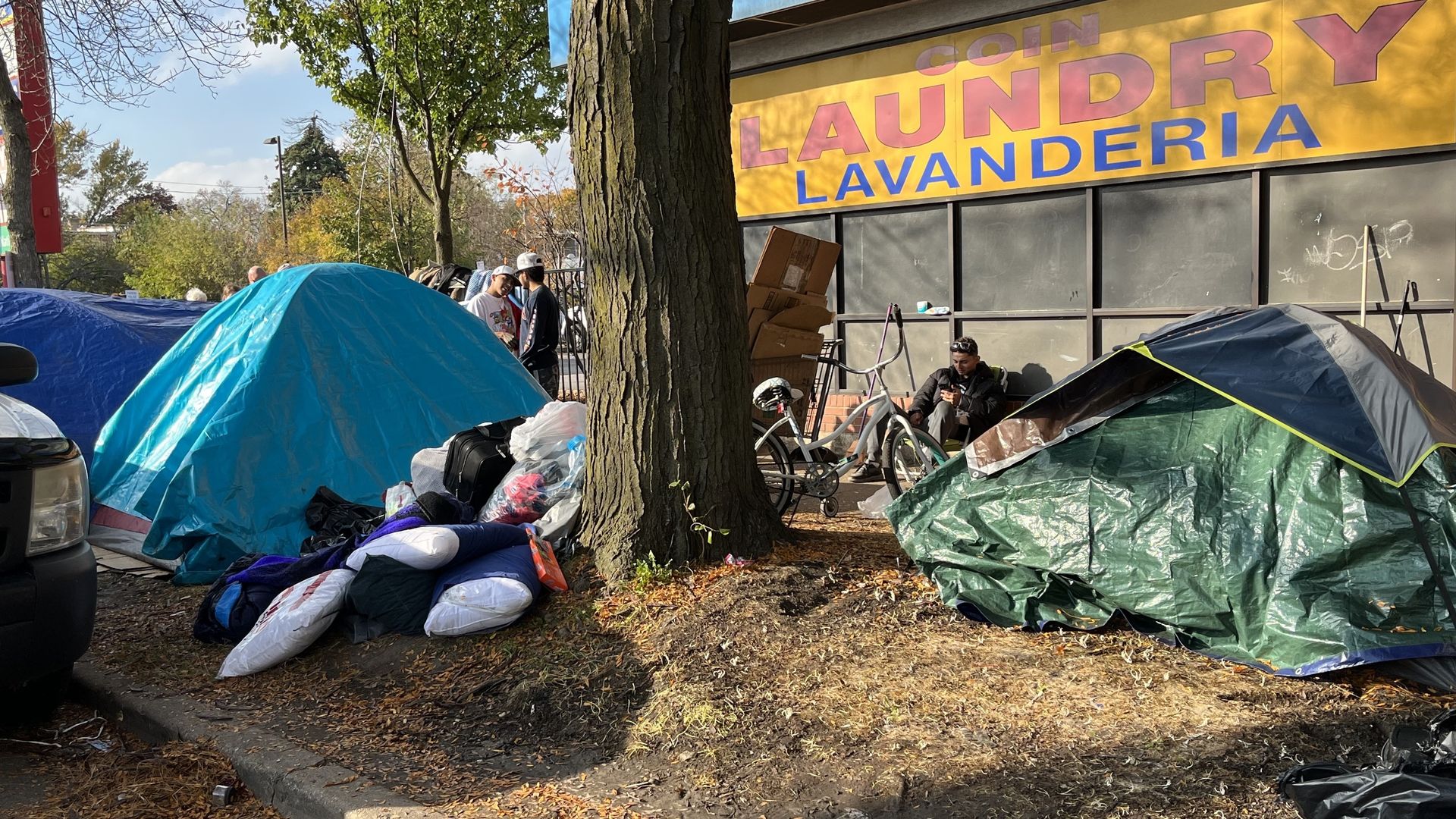 Only a "small percentage" of Venezuelan migrants in the Chicago area have applied for work permits since the Biden administration expanded temporary protections nearly two months ago, according to the Department of Homeland Security.
Why it matters: State and local officials had been urging the move for months so migrants could start working sooner, which in turn could alleviate strain on shelters and resources.
Catch up fast: Biden announced in September that DHS would extend Temporary Protected Status (TPS) to Venezuelan migrants who had arrived in the country by July 31, 2023.
The order made an estimated 472,000 Venezuelan migrants in the U.S. — 11,000 in Chicago — eligible to apply for work permits called EADs.
But nearly two months later, it's unclear how many have been approved.
What they're saying: DHS officials confirmed to Axios that permits have been issued since the announcement, but declined to share the number.
The agency says it's worked to address the lack of applications by sending more than 1 million email and text notifications to eligible migrants in recent weeks.
Meanwhile, a coalition of city, state, and federal officials last week launched a work permit clinic at an undisclosed Chicago-area location to help migrants navigate the sign-up process.
The aim was to get 150 people signed up each day. As of yesterday, they had submitted 160 applications, according to state officials.
Between the lines: The simple answer for the paucity of new EADs may lie in approval delays at the federal level and a fairly recent start to the process.
Despite the Sept. 20 announcement, DHS officials say they only started taking applications for TPS and EADs under the expanded criteria on Oct. 3.
Other barriers include high application fees—which Chicago has asked the feds to waive— and, for some, lack any form of government ID.
"Many have their passports taken away at the border or lost during transit," Rachel Otwell at the Illinois Department of Human Services tells Axios.
2. What to know about proposed gas hike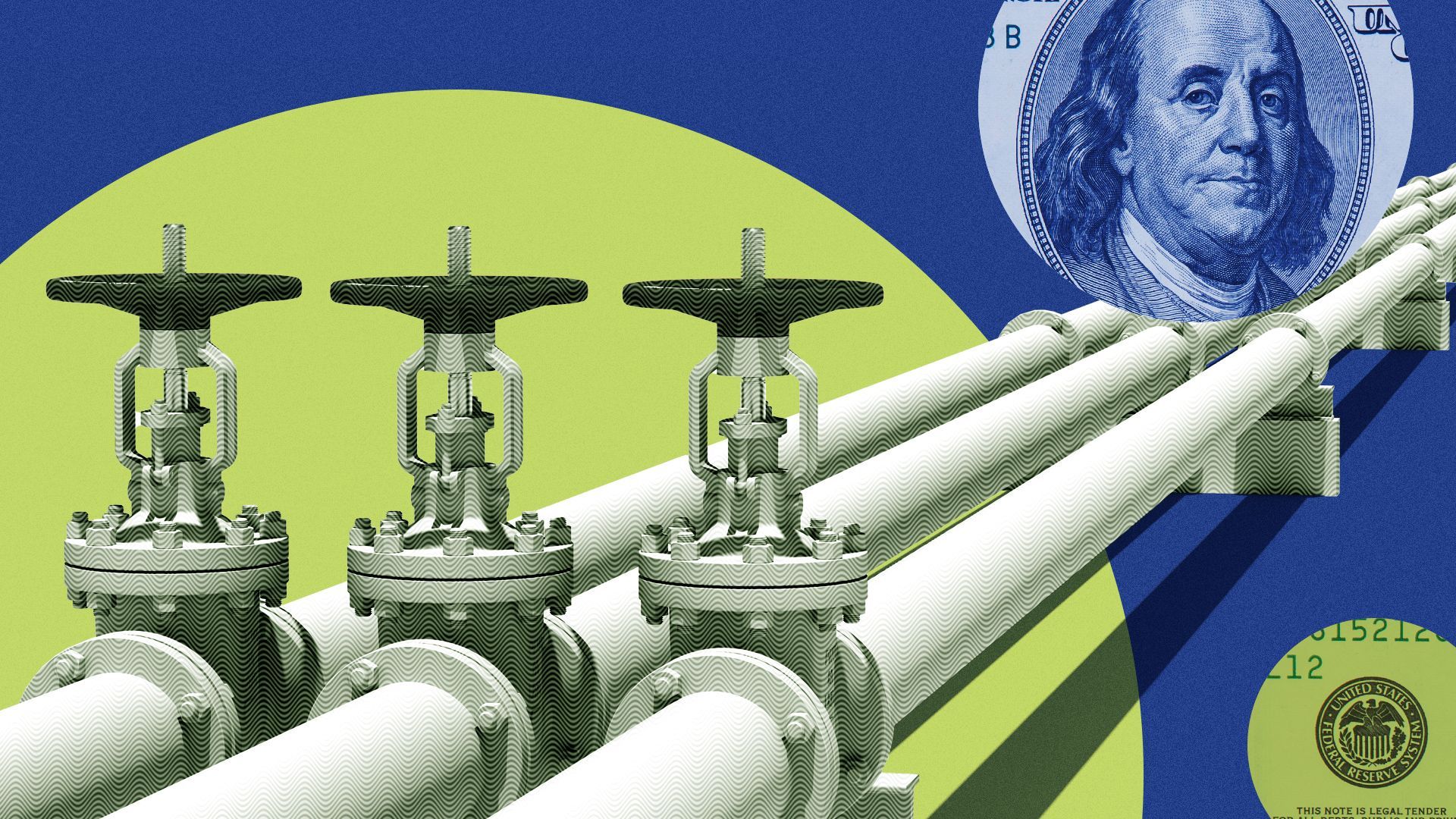 Illinois regulators are scheduled to vote today on a proposed Peoples Gas rate hike of $11.83 on residents' monthly bills.
Why it matters: If approved, more than 800,000 Peoples Gas customers across Chicago could see the rate hike as early as next month.
Between the lines: The increase could be especially difficult for Black and brown Chicagoans, who receive the most disconnection notices due to lack of payment, according to consumer advocates at the Citizens Utility Board (CUB) and Illinois PIRG.
What's happening: The Illinois Commerce Commission is considering the hike as Peoples Gas needs $195 million to modernize the metering infrastructure and outdated maintenance facilities.
That's in addition to the $207 million the utility allocated to update about 2,000 miles of outdated pipes they say were more susceptible to leaks.
What they're saying: A spokesperson for Peoples Gas says customers won't see a big difference in their final monthly bill as the current price of natural gas has been declining, canceling out the increase.
Yes, but: The cost of natural gas fluctuates based on a number of factors, including production and weather conditions.
The other side: "I've heard from a lot of Chicagoans overwhelmed by their bills. Some customers are forced to choose between keeping enough food on the table and keeping the heat on," CUB's Ivonne Rychwa said in a statement.
3. Chart of the day: The other gas prices
The average price of a gallon of regular gas in the Chicago area is down 62 cents from this time last year.
Yes, but: We're still above the national average.
The intrigue: Drivers could pay less for holiday travel than last Thanksgiving, when the national gas average was $3.58, per AAA.
4. Tips and hot links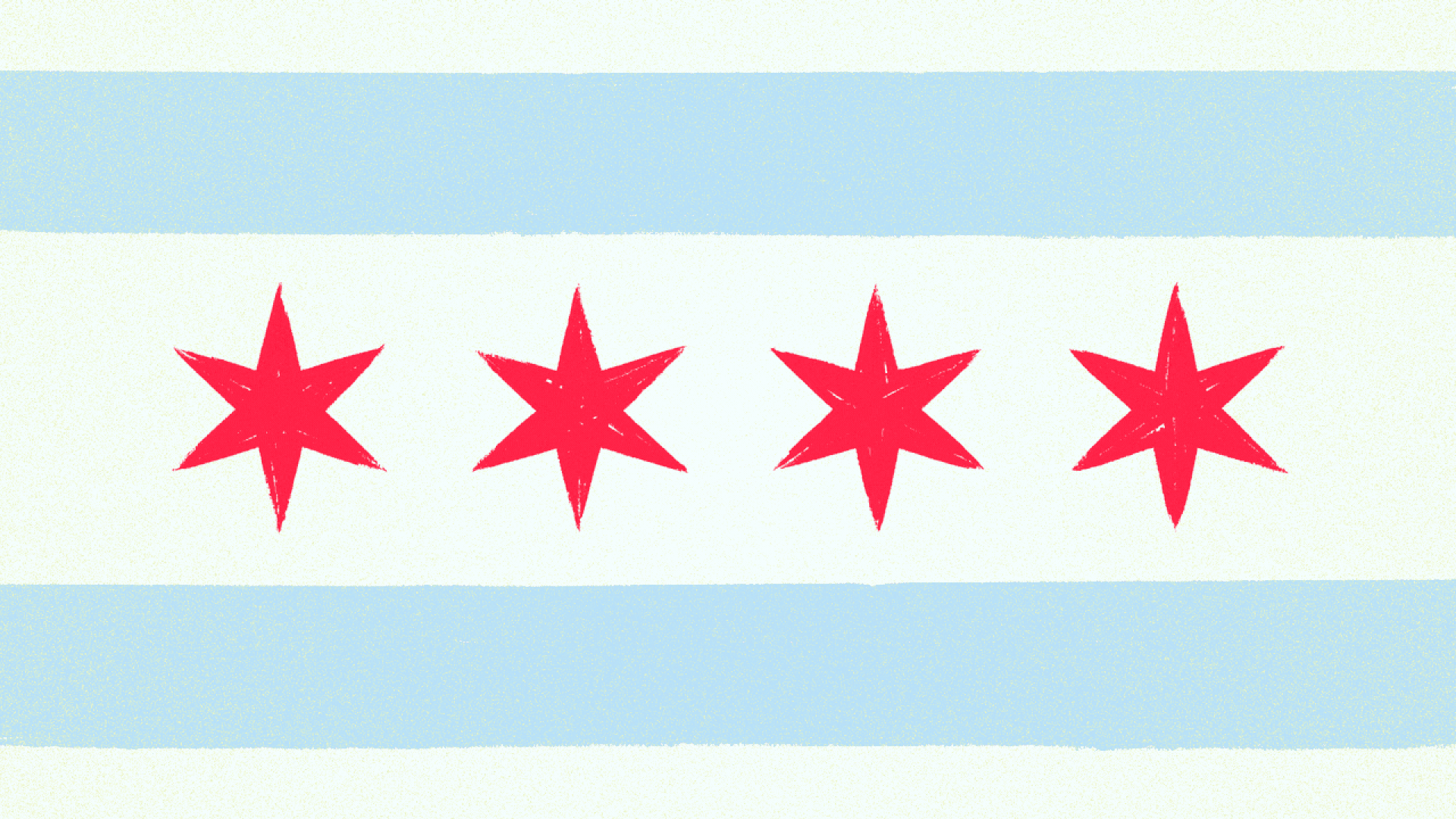 ✅ The city council approved Mayor Brandon Johnson's budget, which includes resurrecting the Department of Environment and more pay and benefits for police officers. It also gives each alderperson money to hire one new staff member. (Tribune)
🚍 Mayor Johnson says the city's aiming to limit migrant shelter stays to 60 days and to crack down on bus companies that deliver migrants "outside our curfews." (Tribune)
🏈 Northwestern promoted interim football coach David Braun, making him the permanent head coach. Braun is the first coach in 120 years to lead the Wildcats to five wins in his first season. (ESPN)
5. 🥊 Food Fight: NY-style slice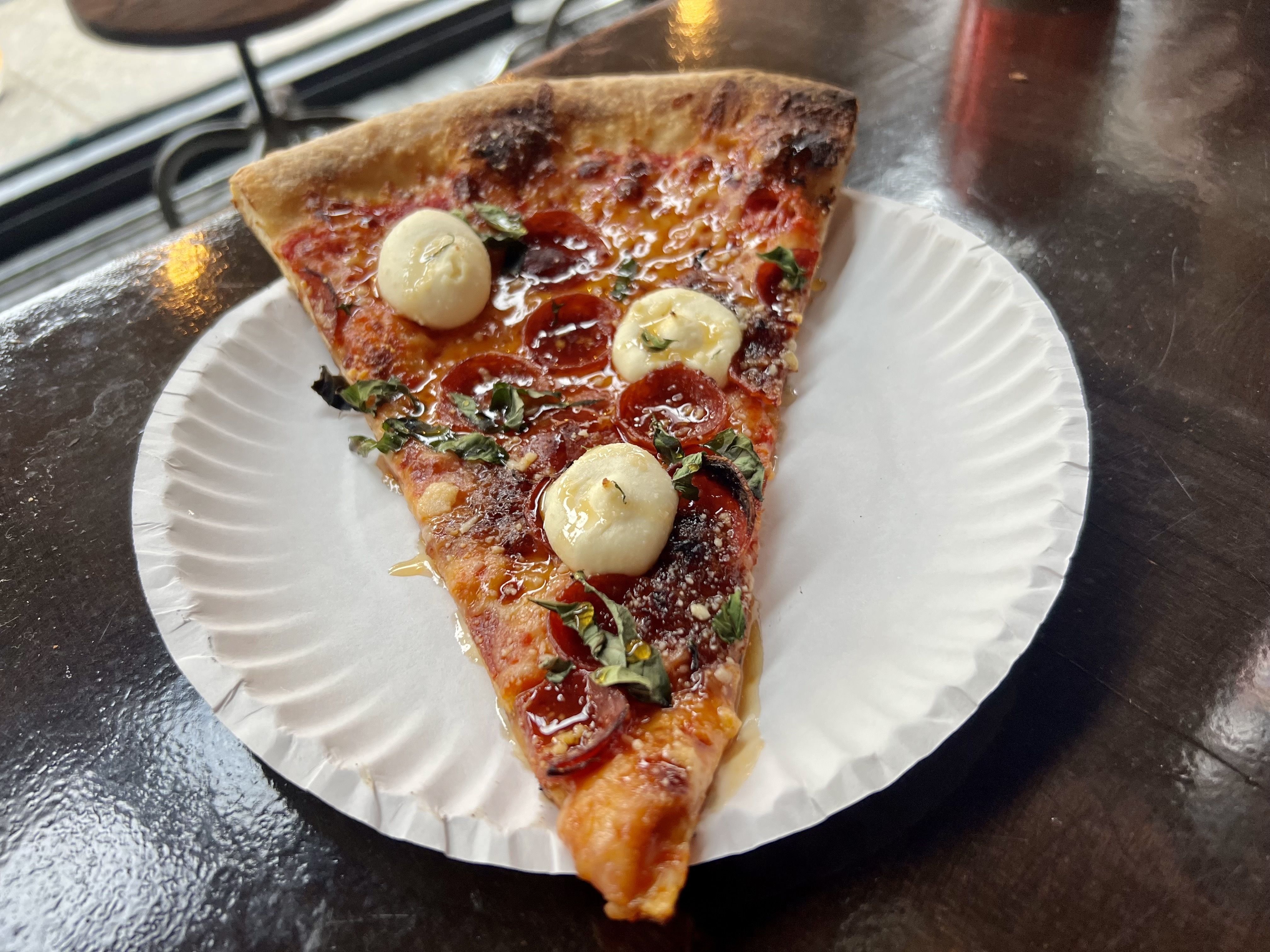 Even though we all know Chicago pizza (any style) rules the school, New York slices do have a particular charm.
What's happening: This week we fight over where to find the best versions of these floppy, greasy triangles.
Justin's pick: I'm going with Paulie Gee's in Wicker Park because the neighborhood has always been my go-to spot to get a slice. Anyone remember Santullo's on North Ave.?
Paulie Gee's offers all sorts of slices for around $5 and they have cans of pop.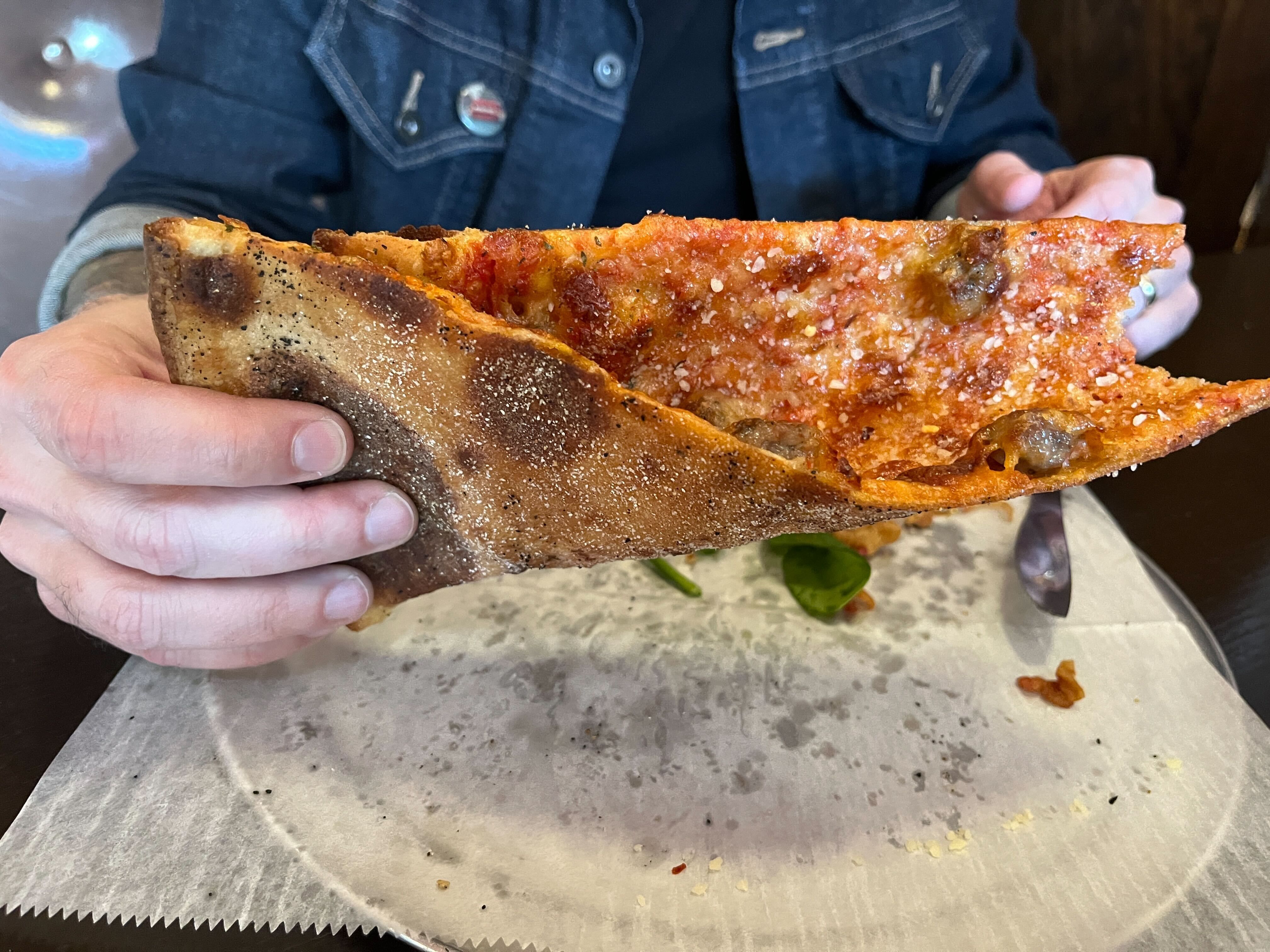 Carrie's pick: Dante's is how I define New York style–hot, cheap, and easy.
Slices ($6) are huge and each day they feature a special slice in addition to the standard pepperoni, sausage, and cheese.
My nephew once said it was the best pizza he ever had, which I think has more to do with kids thinking pie-shaped slices taste better than the square cut. Why is that?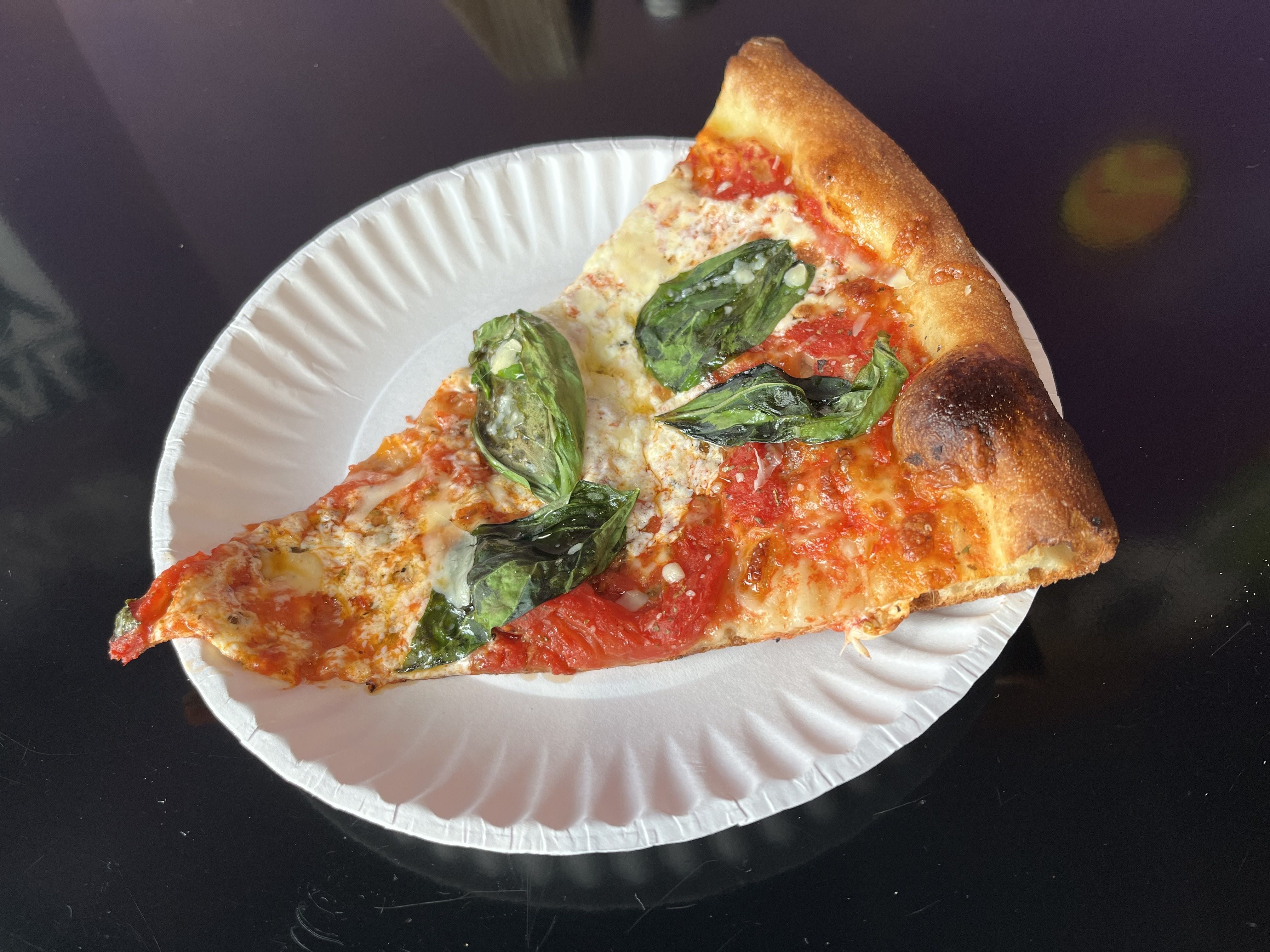 Monica's pick: My dear Brooklyn-born pal, Ina. P, recently raved to me about the pies at Zaza's Pizzeria on Clark, where they ferment the dough three days before baking. Woah!
The process creates a spectacularly delicious, crisp, and chewy dough under nicely balanced sauce and top-notch toppings.
Pies start at $23 and slices (sold before 4pm) go for $3.50 -$6.
🔥 Tell us: Where's your favorite spot to get a hot NY slice?
Edited by Alexa Mencia and copy edited by Patricia Guadalupe and Keely Bastow.
Our picks:
🎄Carrie is feeling the Christmas spirit, especially with the Museum of Science and Industry's tree lighting this Saturday. Guess who's flipping the switch? Chance the Rapper!
🥘 Monica still can't believe that Walnut Room holiday reservations are full. She'll just have to make her own chicken pot pie at home.
🏈 Justin is considering becoming a North Central College football fan. Holy Moley, they are good.
Want free Axios swag? Refer your friends to Axios Chicago and get cool merch like stickers, totes, hats, T-shirts and more!