Axios Chicago
August 10, 2022
Happy Wednesday! On this day in 2020, the Corn Belt Derecho ripped through the Midwest. It caused 15 tornadoes in our area, including an EF-1 that touched down in Rogers Park.
☀️ Today's weather: Sunny and warm, with a high of 84.
Today's newsletter is 745 words — a 3-minute read.
1 big thing: José Andrés slings sangria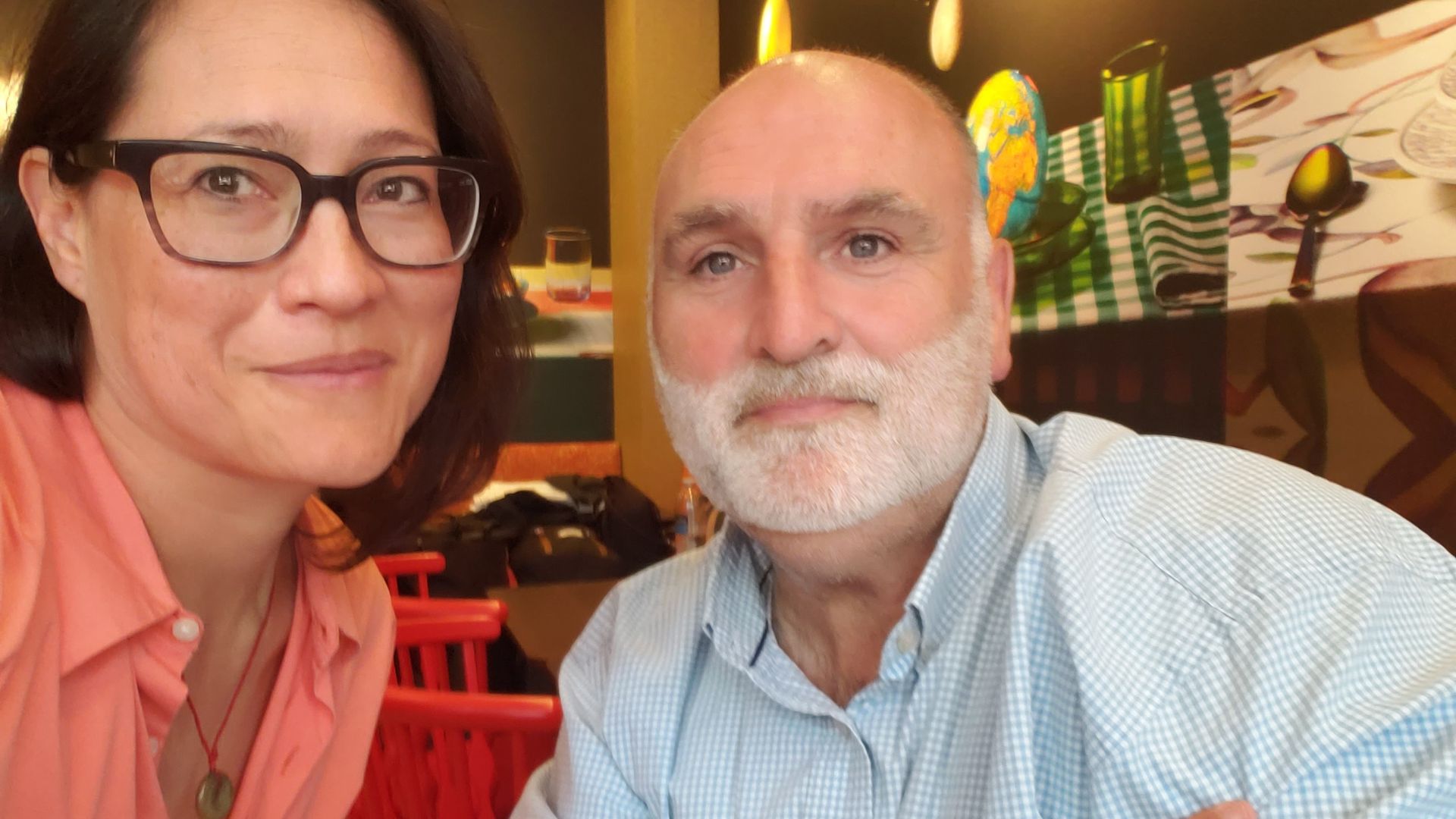 👋 Hey, it's Monica. Earlier this summer, I met up with chef José Andrés at his River North Jaleo restaurant before he hosted a Capital One cooking demonstration.
Why it matters: The Spanish-born chef and subject of Ron Howard's new "We Feed People" documentary is better known for bringing food to crisis zones with his World Central Kitchen than for having fun.
So it was nice to see Andrés engage in some levity as he whipped up sangria for his guests.
What he's saying: "In Spain, we say sangria is what you give to the tourists … especially the British," he laughed as he chopped strawberries for the drink. "But really it's just like any other cocktail: If you use good s---, you get a good drink."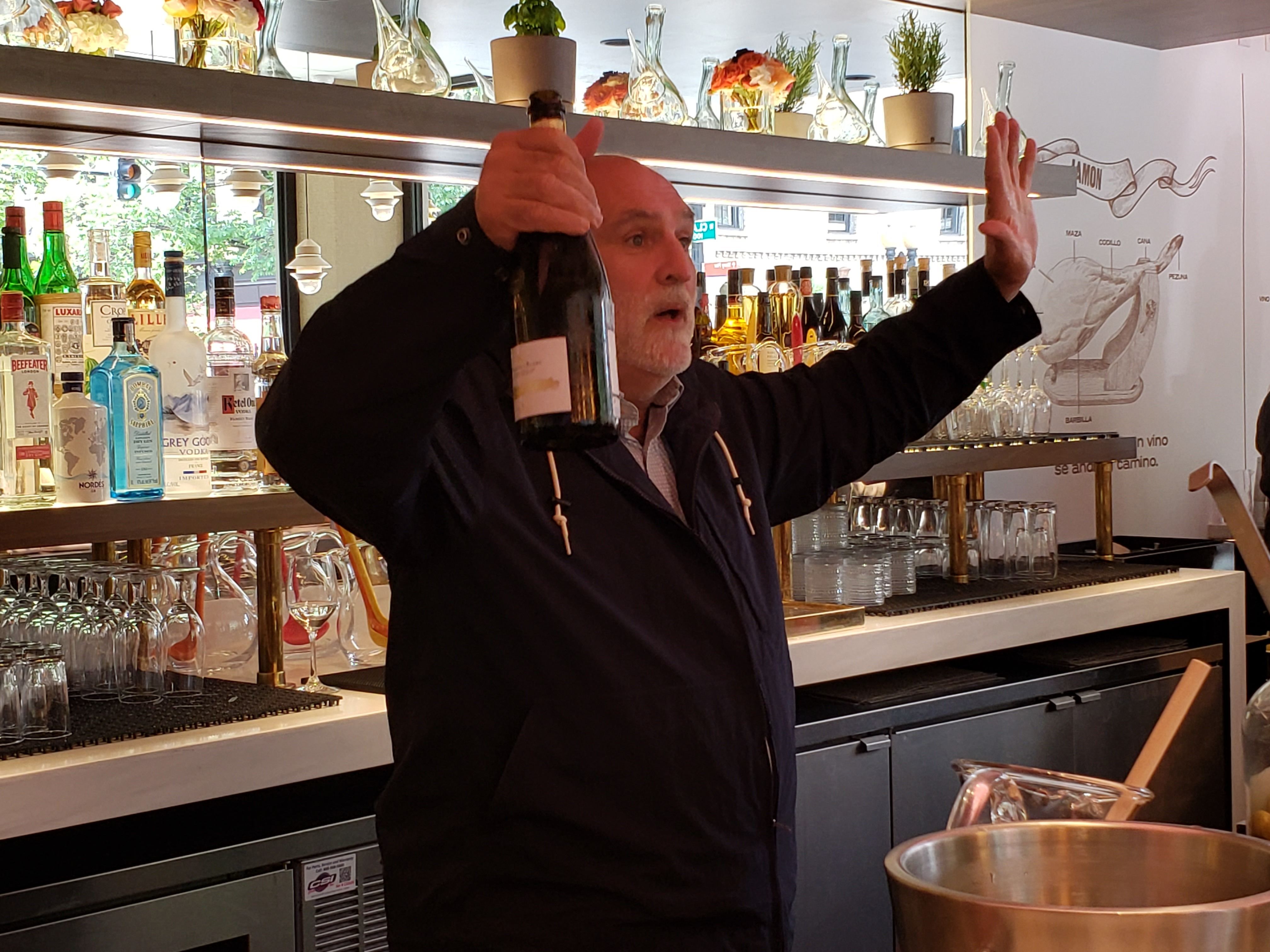 The intrigue: Andrés started his restaurant empire with Jaleo in Washington, D.C., in 1993 but revealed to the crowd that he almost skipped that location to open a tapas bar in Chicago with Rich Melman and Gabino Sotelino.
After a tip from chef Rick Bayless last year about River North vacancies, Andrés finally put down stakes in Chicago with four local restaurants: Jaleo, Bazaar Meat, Bar Mar and Pigtail.
Quick take: I recently ate the most umami-packed bite of my life at Bar Mar on Wacker.
Called José's Asian Tacos, they feature caviar and bellota ham wrapped in a square of seaweed nori ($14 for two).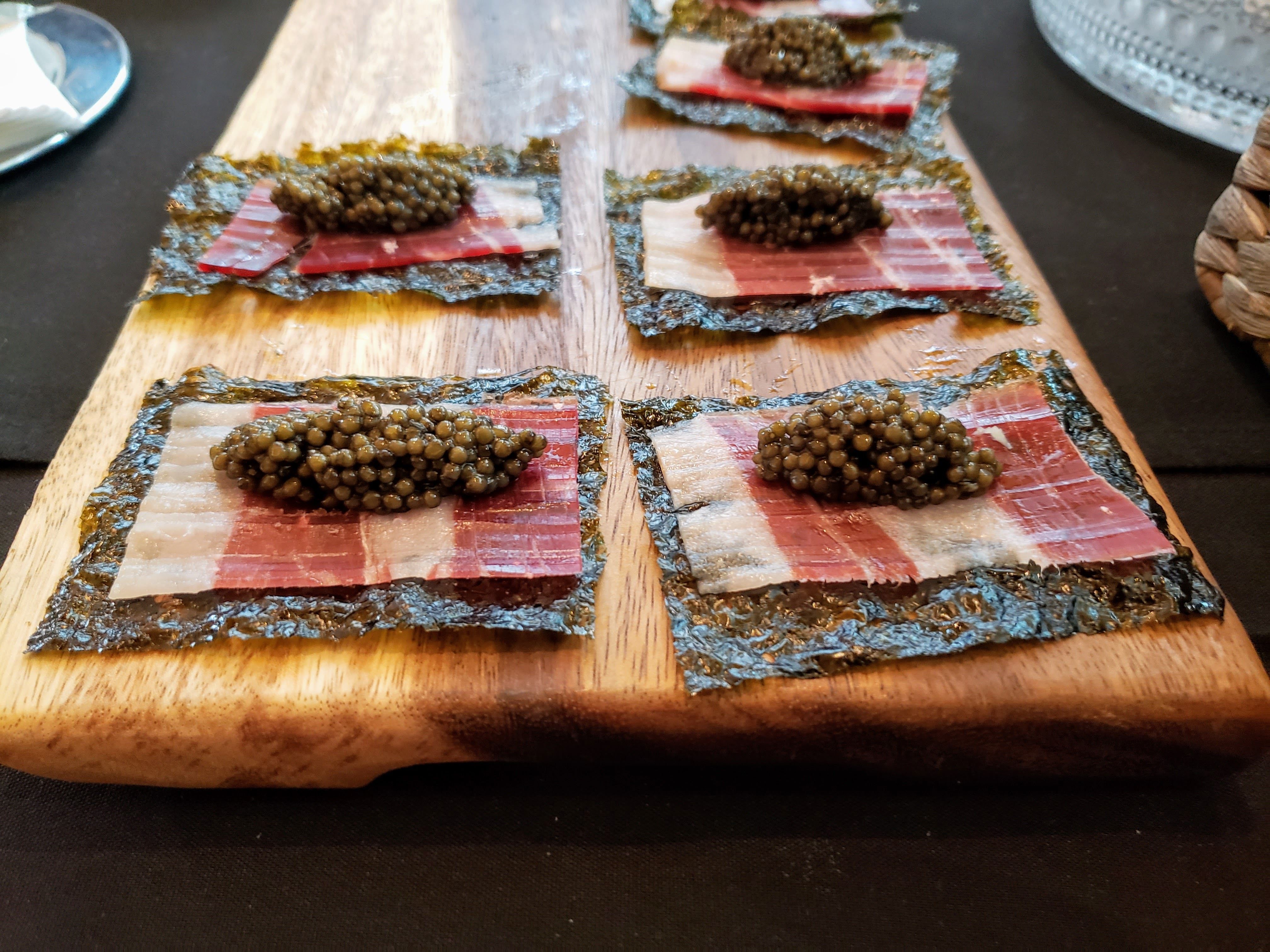 What he's saying: The chef was in town mostly to promote an interesting new partnership with Capital One in which he curates dining experiences — like the sangria cooking demonstration — for card members at restaurants all over the country.
"If this is something that can get people to start celebrating our cities and our lives again, then it's worth supporting," he said, noting continuing struggles in the hospitality community.
"When I visited Chicago [to distribute food to frontline workers] during the middle of the pandemic, it was so sad to see everything so empty. I love to see so many more people out now and I want to help that."
2. Insta-review: Color Factory Chicago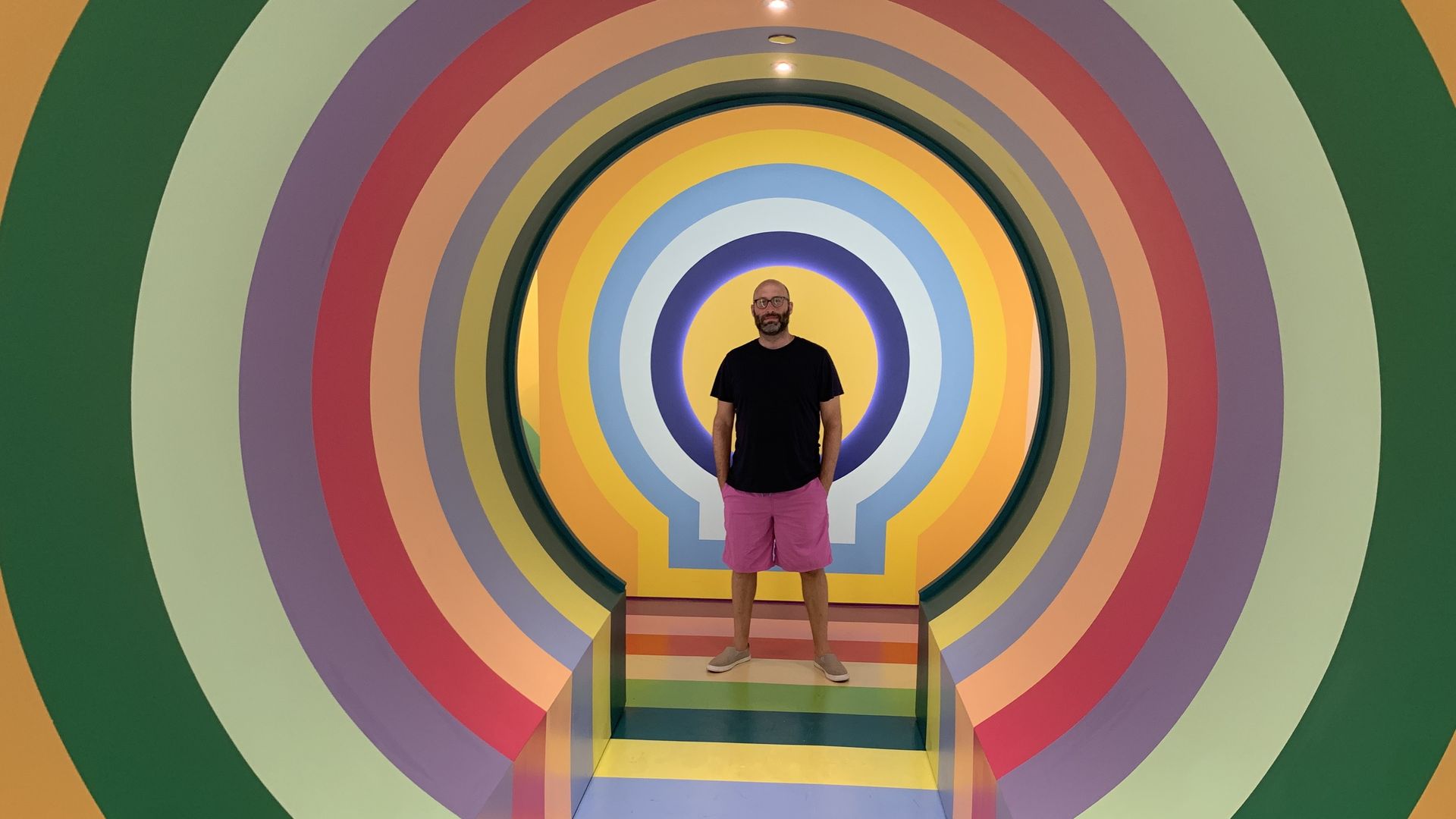 It's about time a new immersive art museum engages both our brains and our social media feeds.
What's happening: A collection of art installments designed to explore our connection to color through vision, sound, touch and even taste.
Flashback: The Color Factory started in San Francisco in 2017 and now has three locations: New York, Houston and Chicago.
Highlights: The journey starts by picking a colored macaroon from a conveyor belt. From there, you taste candy, listen to tubas and even draw as you visit 15 installments.
In one room, you're given a set of individual packets of pop rocks and a viewfinder. Your job is to pair the taste to the color you see in the viewfinder, proving that our memories associate certain foods with certain colors — for example, bubble gum.
Another room offers a cacophony of Chicago colors in confetti form, great for taking photos.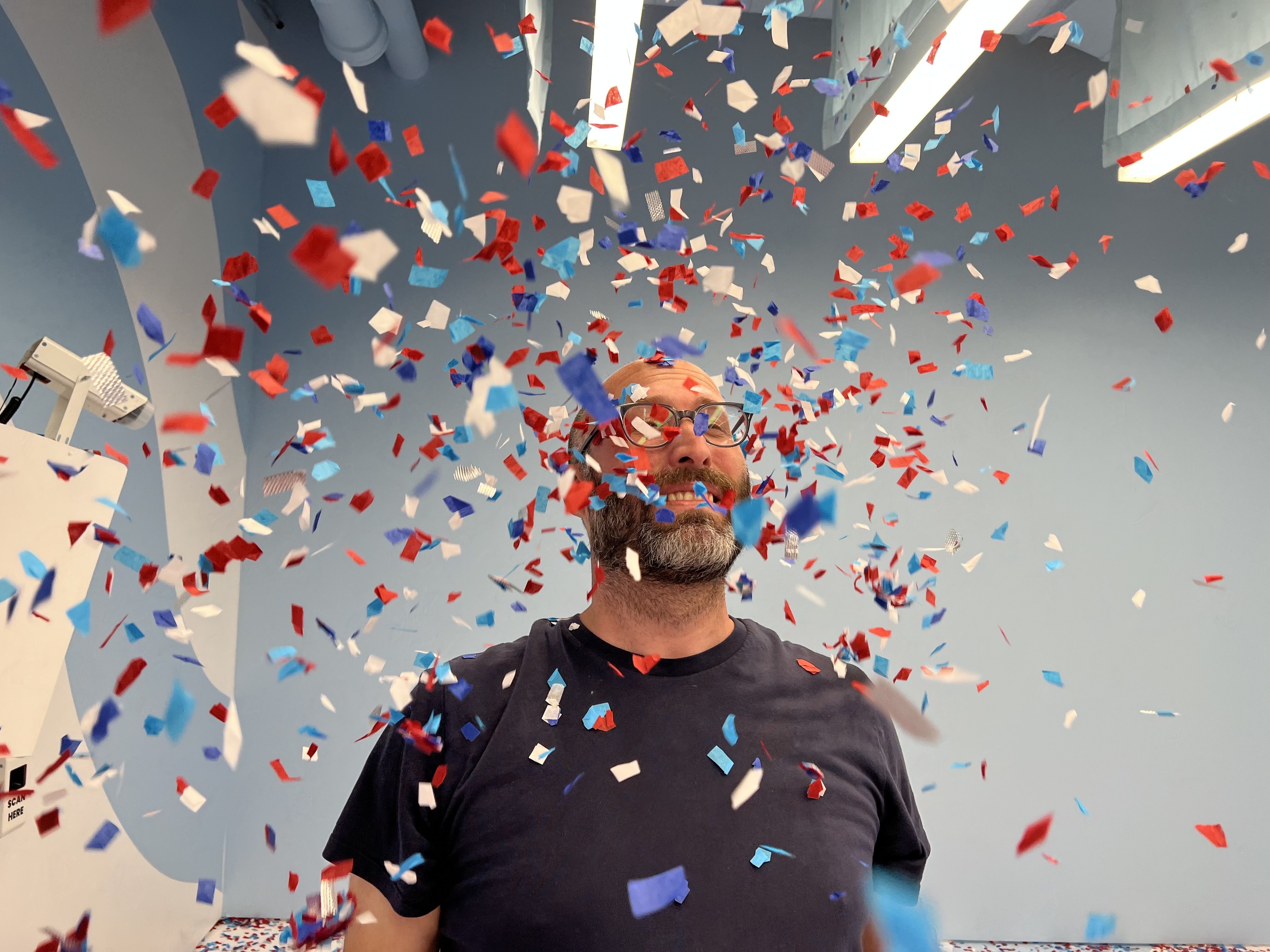 Of note: The main event is a St. Patrick's Day-river-inspired ball pit like those of your fast-food childhoods.
The ball pit is not for the anxious among us, because it's filled with screaming kids and a lot of bare feet, but it's also a lot of fun.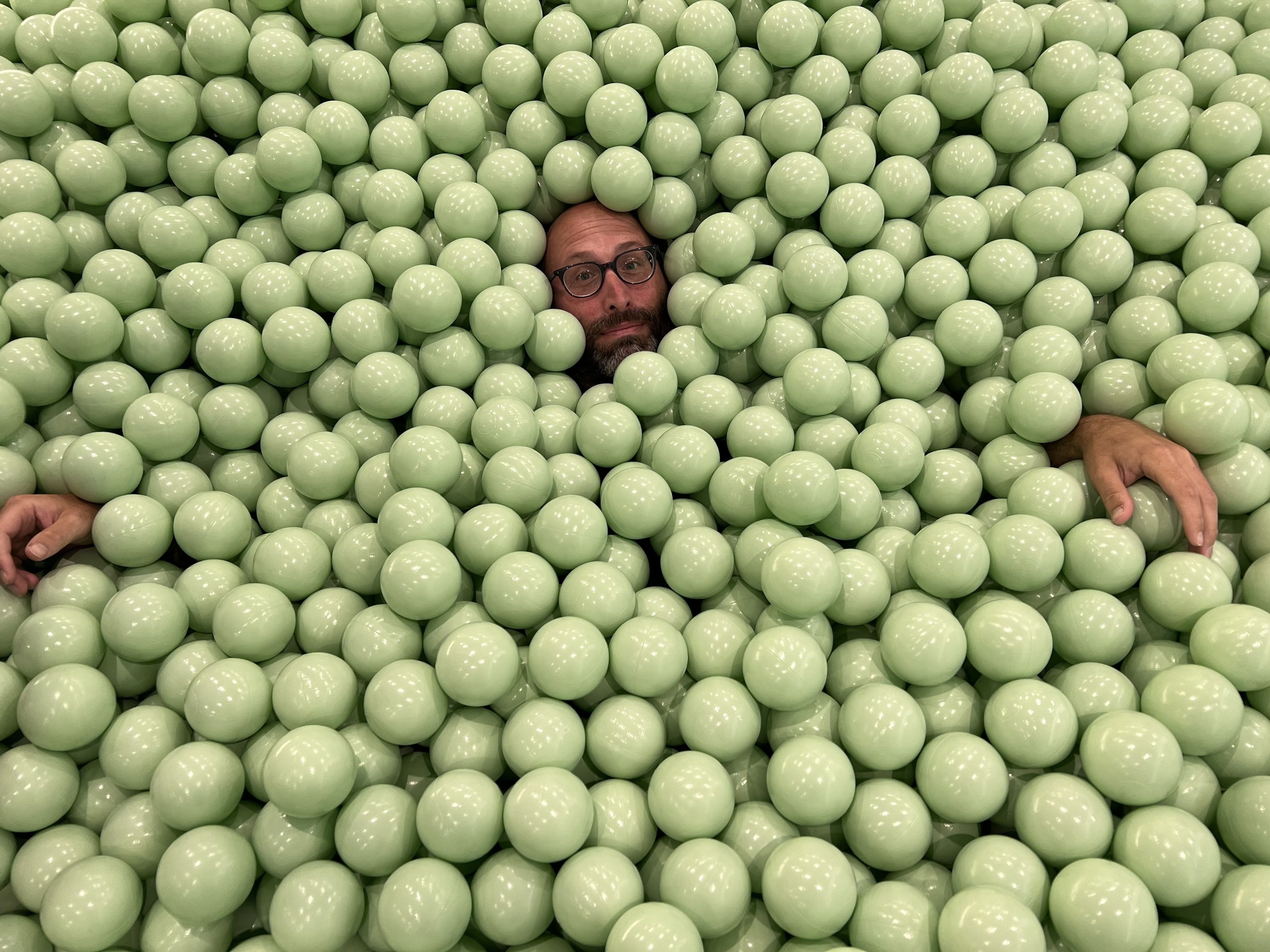 If you go: Open Tuesday–Sunday, 9am–8pm.
3. Tips and hot links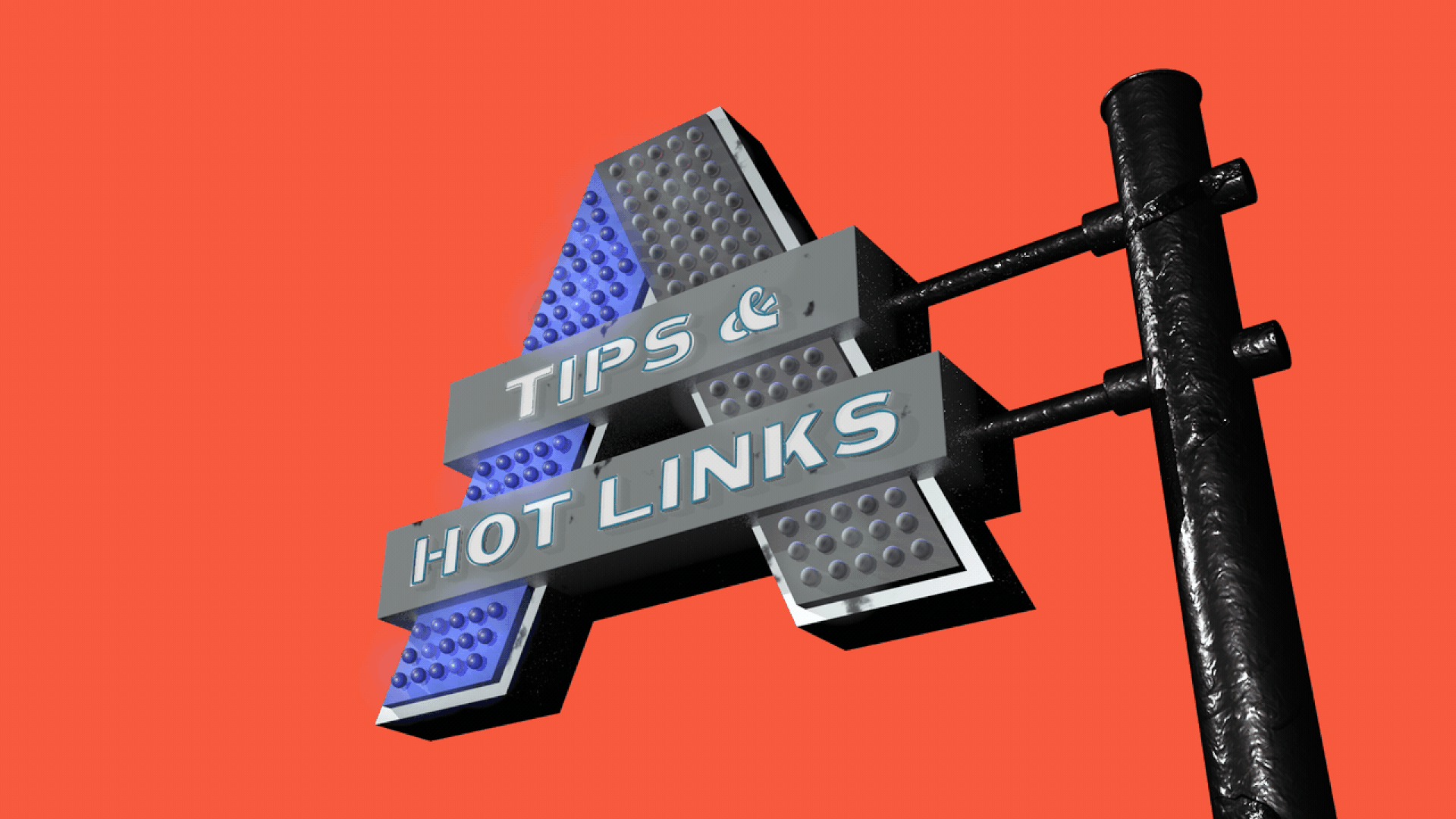 🏫 CPS outlined new COVID-19 protocols for the upcoming school year, which included "strongly recommending" masks and a test-to-stay program. (Tribune)
🐶 An animal shelter in South Elgin received nearly 100 adult male beagles that were rescued from a facility in Virginia breeding them for medical research. After receiving care and treatment, they'll be put up for adoption. (ABC7)
☕️ With workers at its five local cafes voting to unionize, Intelligentsia became the third coffee chain in the area to have employees organize with a union. (Sun-Times)
🏈 Linebacker Roquan Smith, who is in the final year of his rookie deal, requested a trade from the Bears yesterday. The All-Pro wrote in a statement that the front office has "refused to negotiate in good faith" on a contract extension. Later, GM Ryan Poles said, "Right now, my intentions are to sign Roquan to this team." (ESPN)
4. Dog days of summer dogs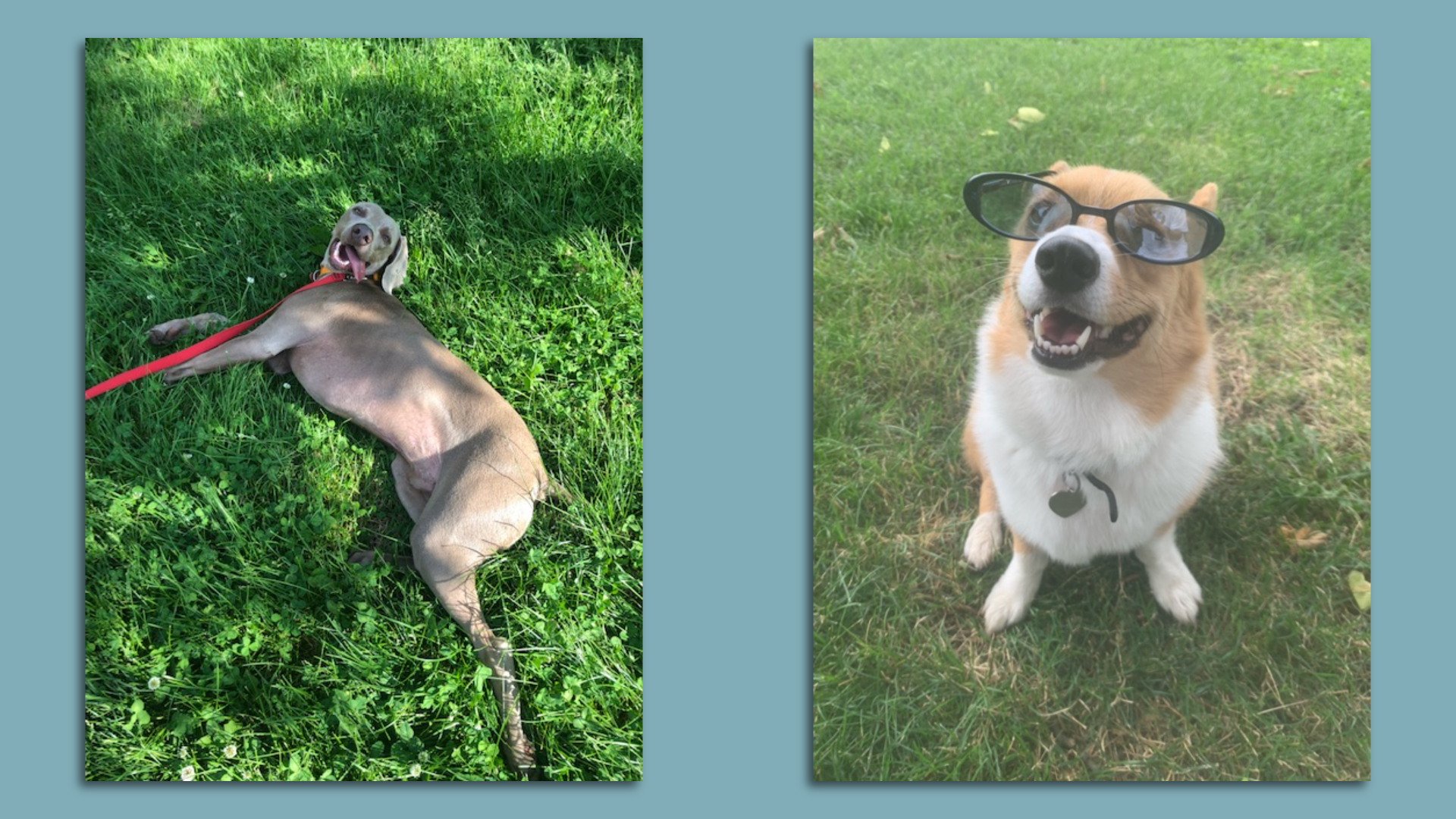 It's summertime in the Chi and these hot dogs are soaking in the sun. Fashion forward and fantastic!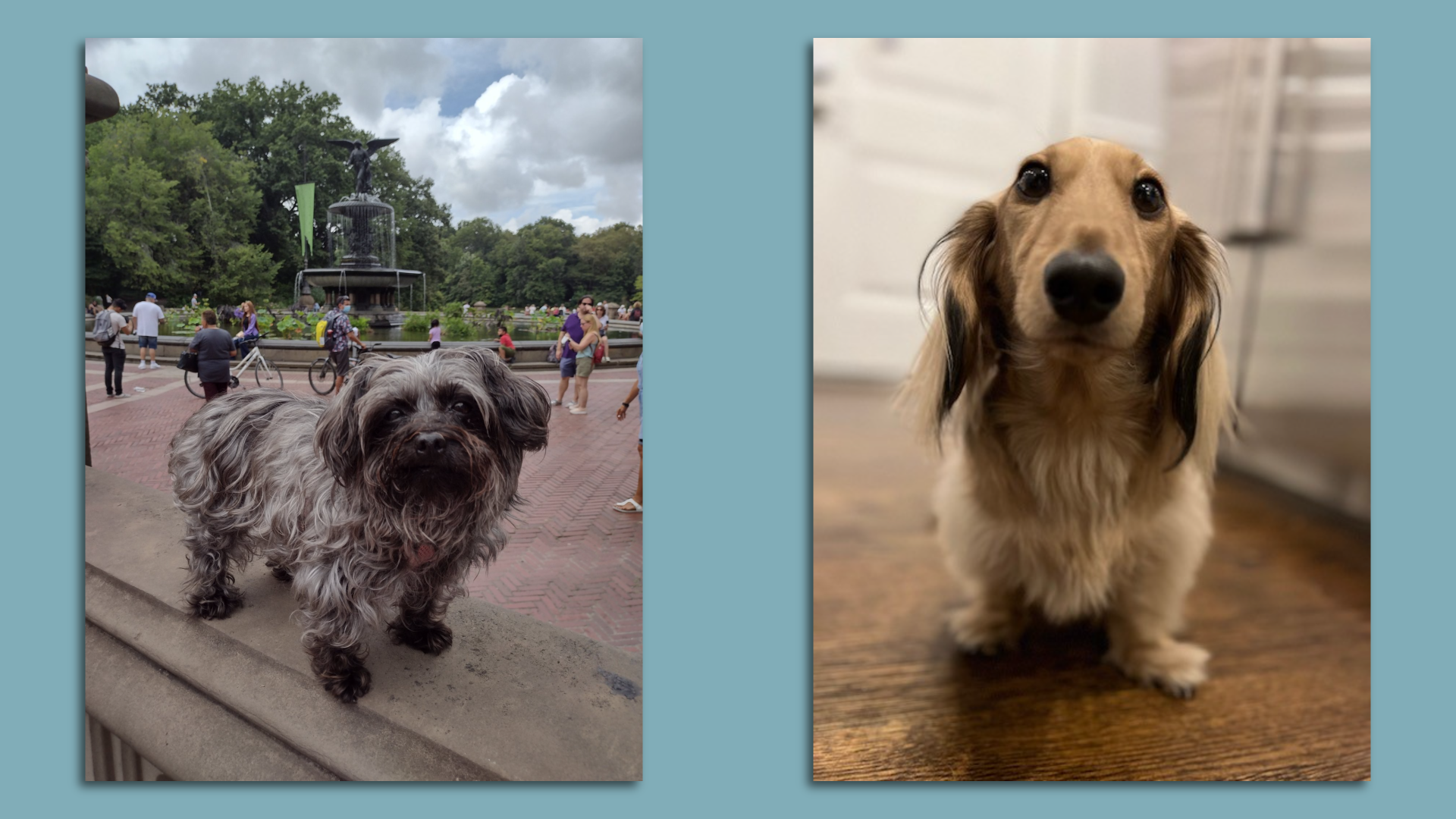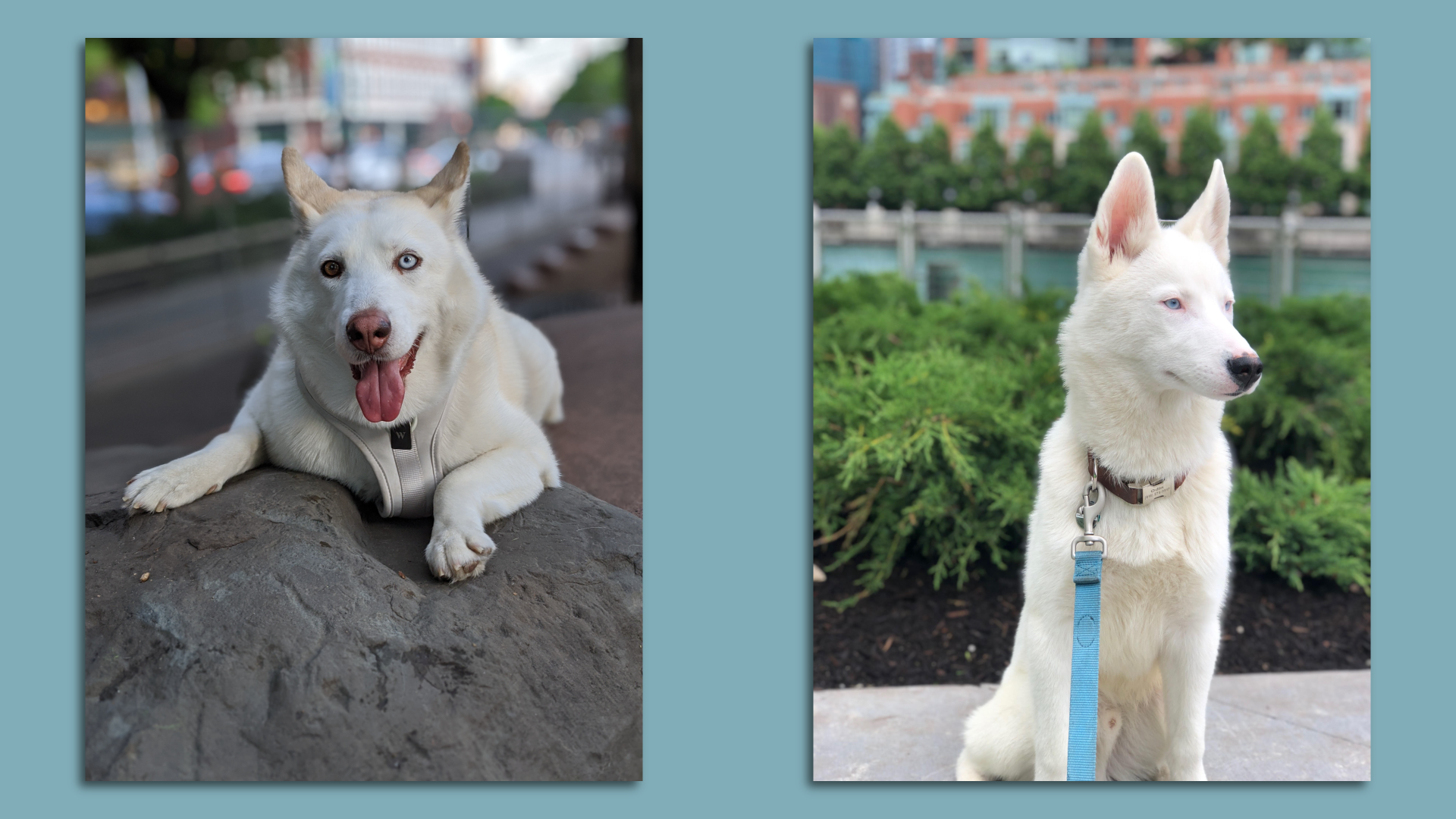 📬 As always, send us your hot dogs and we'll try to get them in a future newsletter!
Editor's note: Yesterday's hot link on Groupon's layoffs was corrected to note the company's 42% revenue drop was in Q2 2022.
Our picks:
🎥 Monica is delighted by the Music Box Theatre's movie-and-a-dish series featuring "Big Night," "Ratatouille" and "Chef." She hears tickets for the last two are still available.
🙏 Justin is hopefully breaking out of quarantine today! He needs a vacation from this vacation.
Want free Axios swag? Refer your friends to Axios Chicago and get cool merch like stickers, totes, hats, T-shirts and more!