Axios Charlotte
June 04, 2021
Hello, Friday. It's Michael.
Today's weather: 86° and isolated thunderstorms.
🎂 Happy birthday to Axios Charlotte members Makele Medhane, Laura Lynn Roth, Bernadette Scali and Lisa Strause Levinson.
🚨 Our real estate writer Brianna Crane and first-time homebuyer specialist Jeff Clay will discuss this crazy market at our virtual Axios Charlotte members event today. 12:30-1pm. Members received an invite this week.
Today's Smart Brevity count is 1,053 words, a 4-minute read.
1 big thing: Gen Z's moving in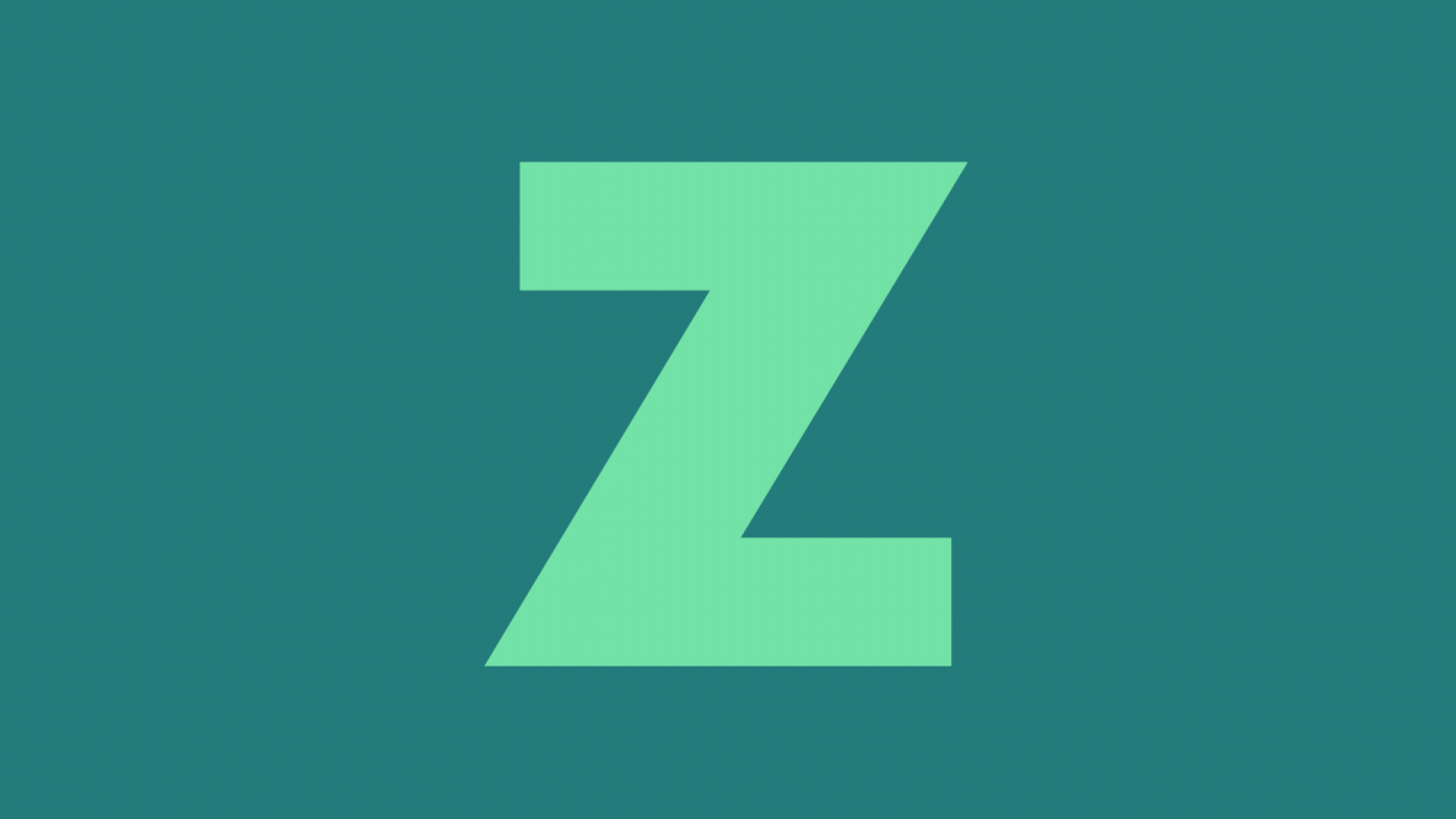 Better hurry, millennials: Gen Z has entered the home-buying game. And Charlotte is the No. 2 market in the U.S. for them to settle in, according to Better Mortgage data provided to Axios' Brianna Crane.
Why it matters: Charlotte's good at attracting young people, and these new numbers indicate that's not stopping with millennials.
Context: Millennials are now in their mid-20s to late-30s (born between 1981 and 1996). The oldest Gen-Zers are in their early 20s (born between 1997 and 2012).
The state of play: Better Mortgage application volume shows more Gen-Z homebuyers here than any other East Coast city. Nationally, we ranked No. 2, just behind Houston.
The rest of the top five: Seattle, Austin, Denver.
The big picture: Millennials still make up most of Charlotte homebuyers, but Gen-Z Better Mortgage applications are up 124% this year.
Who's buying: The typical Gen-Z buyer has a credit score of 727 with a total monthly income of $7,640, Better Mortgage reports.
Of note: Charlotte is also the fourth-most popular destination for Gen-X homebuyers, who will probably read this story and think, "Society, man."
Full story: Charlotte is the No. 1 destination for Gen-Z homebuyers on the East Coast
2. Charlotte's first outdoor cycle studio opens Saturday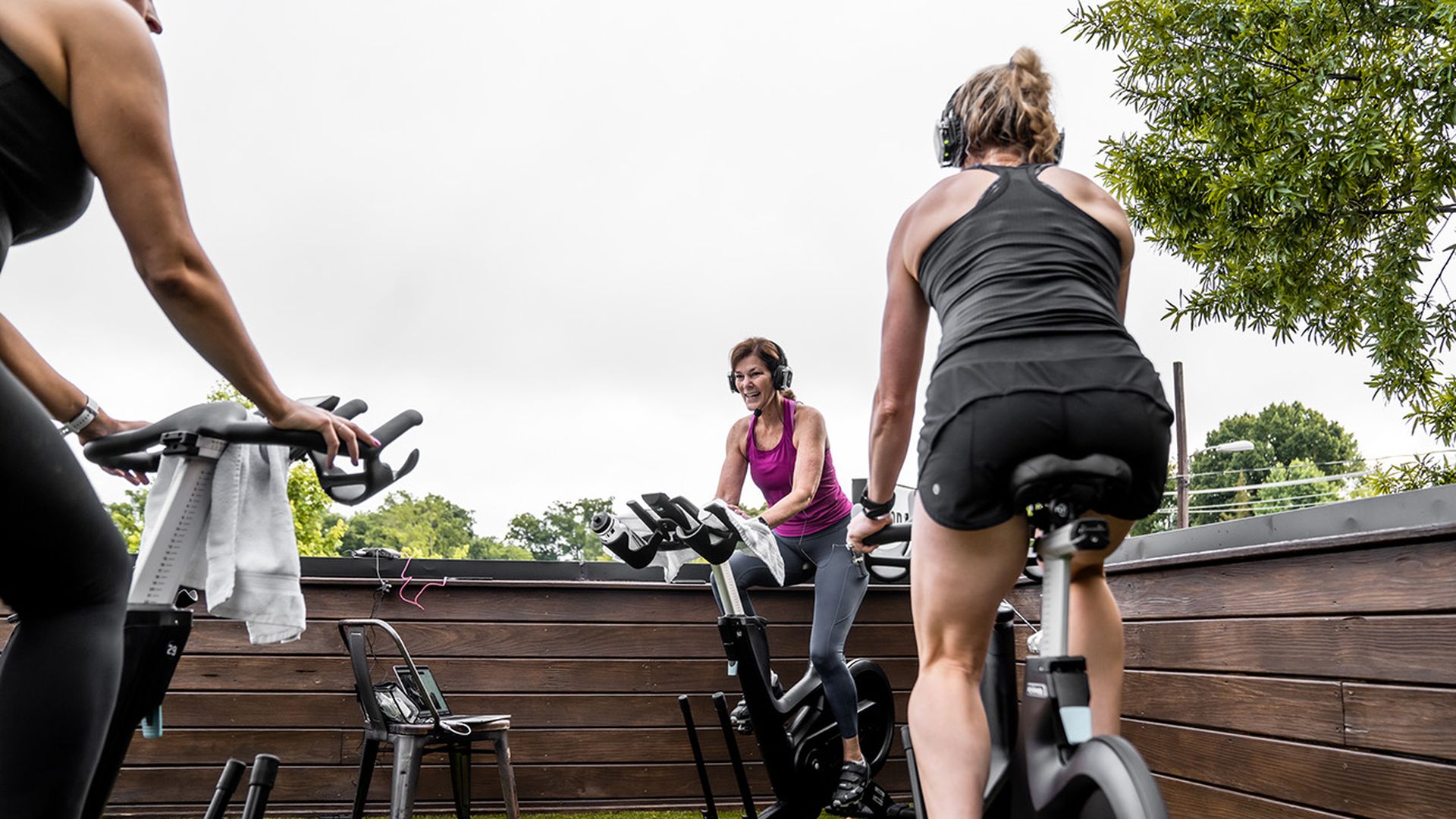 A group of former Flywheel instructors is opening SkyCYCLE on the rooftop of the Dilworth Crossing building on Park Road on Saturday.
You can reserve a spot through SweatNET, via SkyCYCLE's website, Axios' Katie Peralta Soloff reports.
They're offering drop-in classes only right now for $25 each.
Why it matters: The studio is an example of the local fitness industry adapting beyond the pandemic. Jen Dufresne and other Flywheel instructors lost jobs when the company filed for bankruptcy last year.
Full story: SkyCYCLE, Charlotte's first outdoor cycling studio, is set to open in Dilworth
Now hiring: 10 new job openings
3. Charlotte companies on Fortune 500 list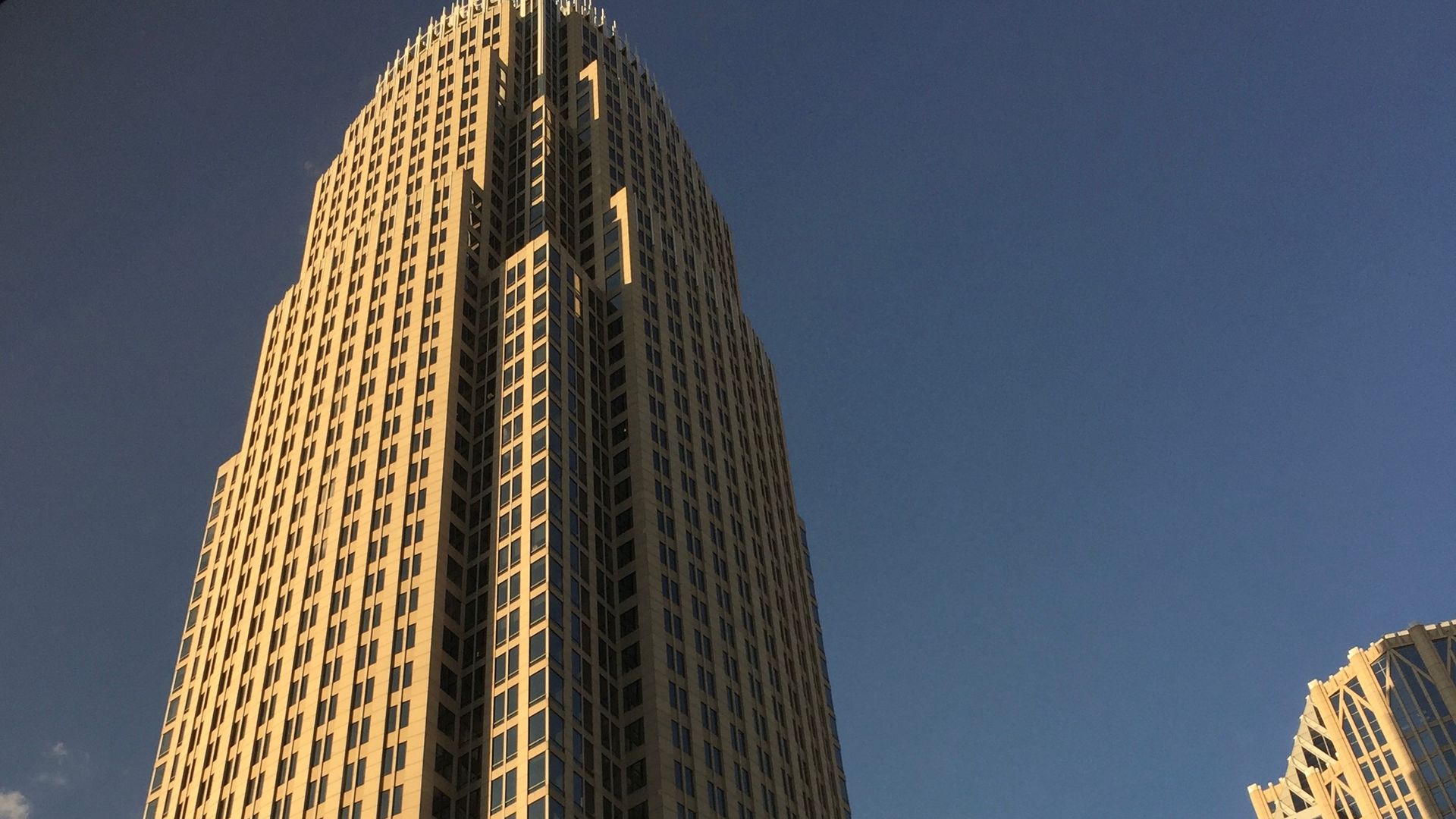 Eight Charlotte companies made the new Fortune 500 list, the same number as last year, Katie writes.
Bank of America (29)
Lowe's (31)
Honeywell (94)
Truist (119)
Duke Energy (126)
Nucor (149)
Sonic Automotive (308)
Brighthouse Financial (353)
Why it matters: Jobs. Growth. Corporate investments locally. Reasons for our economic development leaders to flex at their next convention.
For a city its size, Charlotte fares well on the list. By comparison, Austin has two Fortune 500 companies, as does Raleigh. Nashville has five, and Denver has ten.
Minneapolis, meanwhile, boasts 16. (OK, fine, but we're gonna get that NBA Rookie of the Year here.)
The big picture: Our eight companies on the list generated $394 billion, led by Bank of America's $94 billion. For perspective, here's what $394 billion will get you in Charlotte:
🏡 947,000 basic homes, at the area's most recent average list price of $416,042.
🛶 1.8 billion annual passes to the Whitewater Center, at $219 each.
🍗 52.5 billion quarter-chicken dark meals at Price's Chicken Coop, at $7.50 each. (Beware here, though: if my math works out, this many meals from Price's equates to approximately one trillion "well, actually" people telling you the better fried chicken is at the gas station across the street).
Full story: Charlotte has eight companies on the 2021 Fortune 500 list
4. Hot homes on the market right now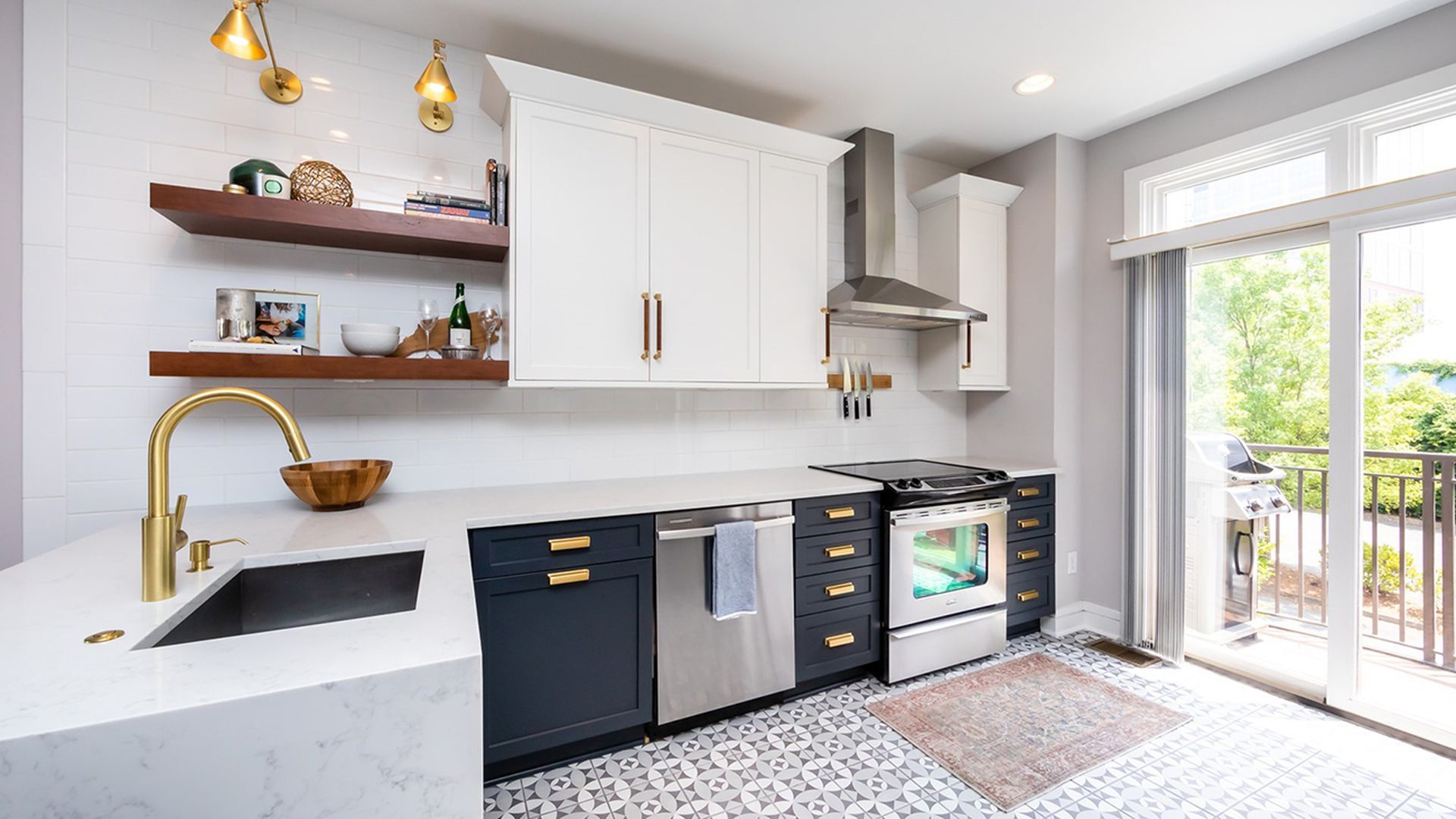 Some of y'all have asked us to spotlight a few more townhomes.
Well, here's one Bri found at 1929 Abbott St., in the heart of South End, for $595,000. It's about 1,700 square feet and packed with three bedrooms, four baths (two half), and a designer kitchen.
This week's other homes include a $440K ranch in Madison Park and a camera-friendly $1.47M home in Cotswold.
Full story: 5 cool houses for sale in Charlotte now, starting at $440K
Explore a beer trail through NoDa this weekend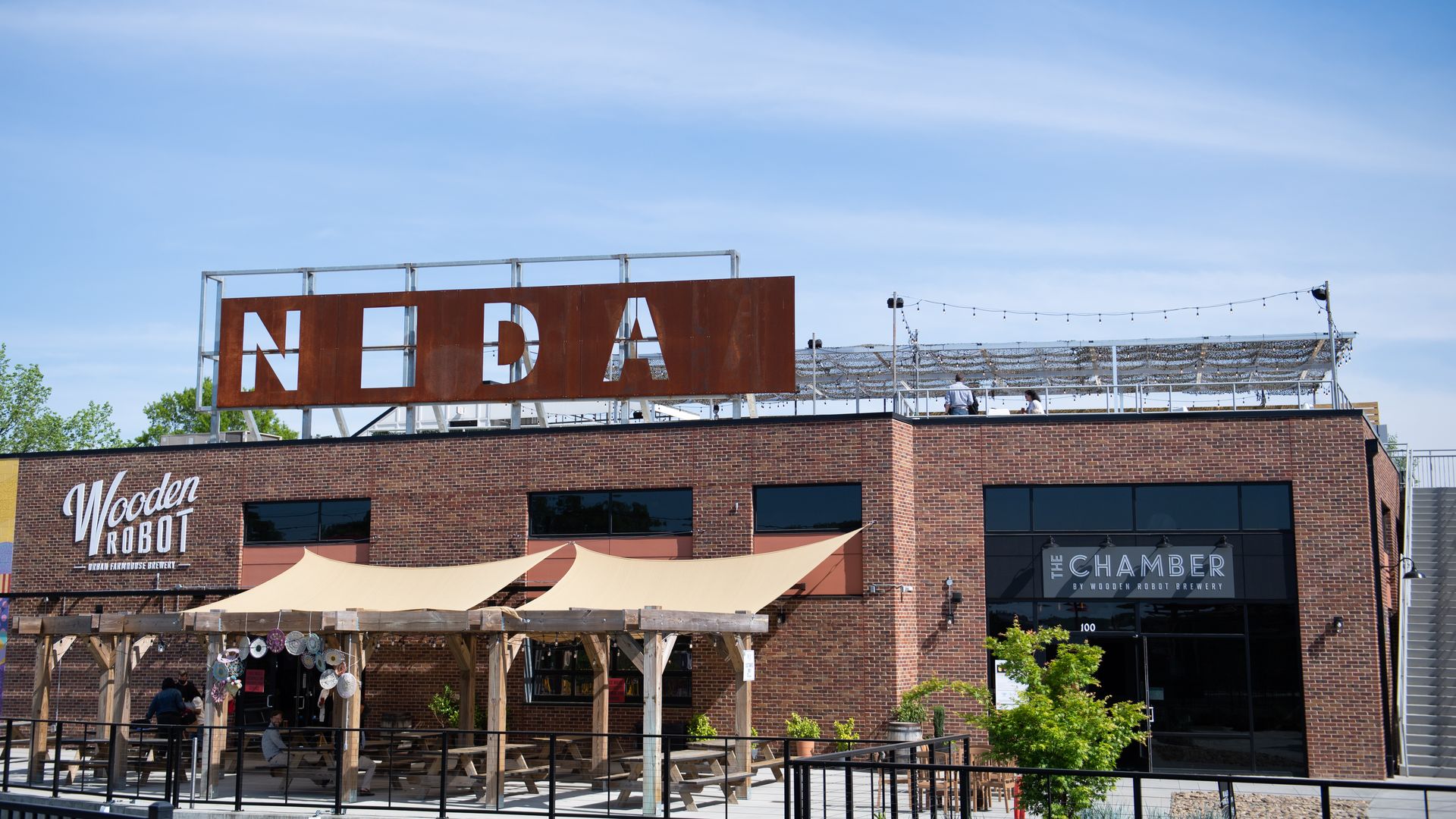 NoDa's beer scene is booming and we can't think of a better way to spend a Saturday than exploring all those breweries. 
The Charlotte Regional Visitor's Authority even took the liberty of planning out a route for you. The NoDa Beer Trail passes through all the best spots and is easy to complete on foot (though a little help from a Lime or Bird scooter wouldn't hurt). 
You'll start at Birdsong and end up at Divine Barrel Brewing or NoDa Brewing Company (pick your own adventure!). 
Check out the full trail. Pro tip: you can even load the route into Google Maps.
5. What to see, do and eat in Cornelius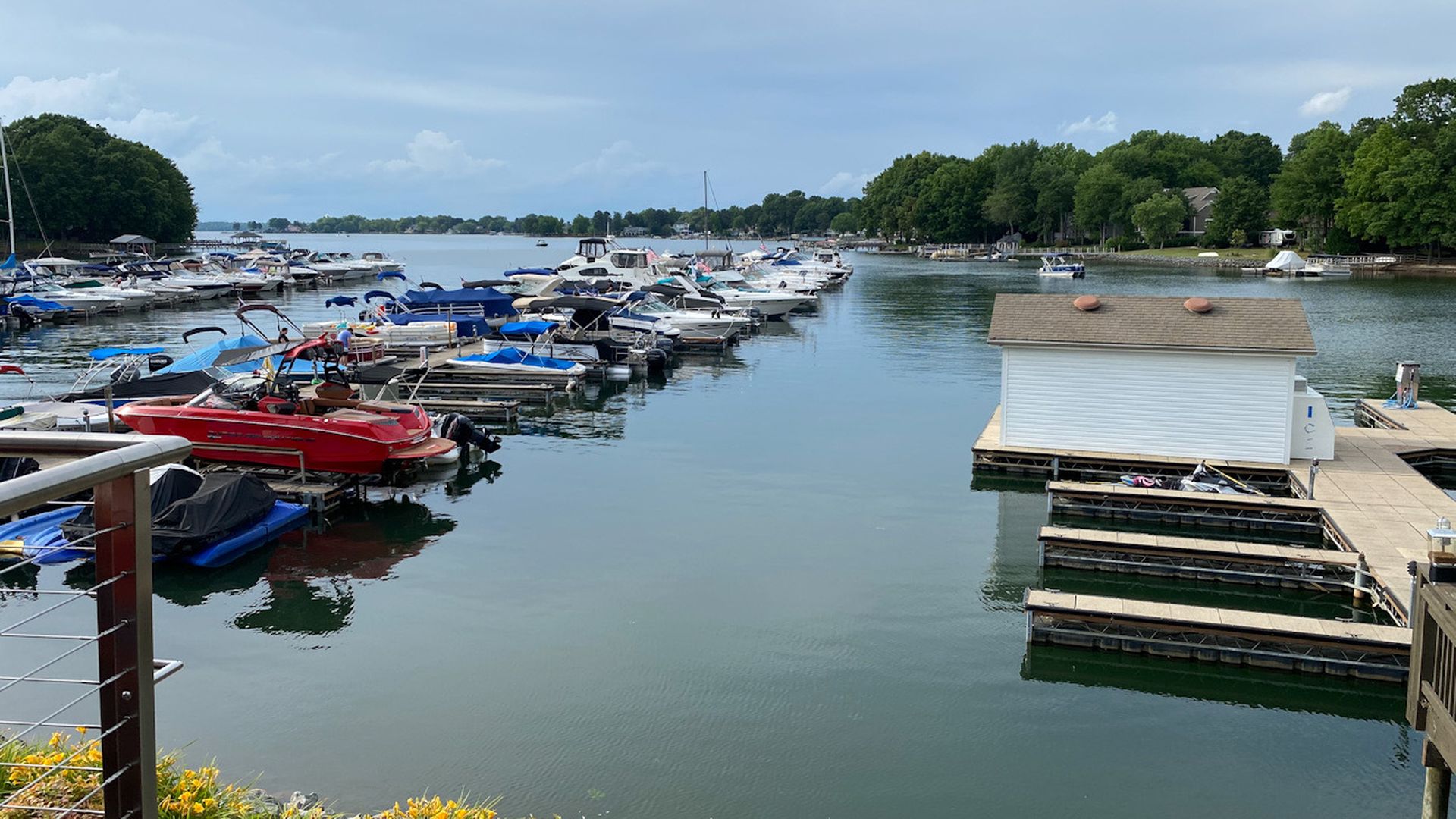 6. Photo of the day: Immersive Van Gogh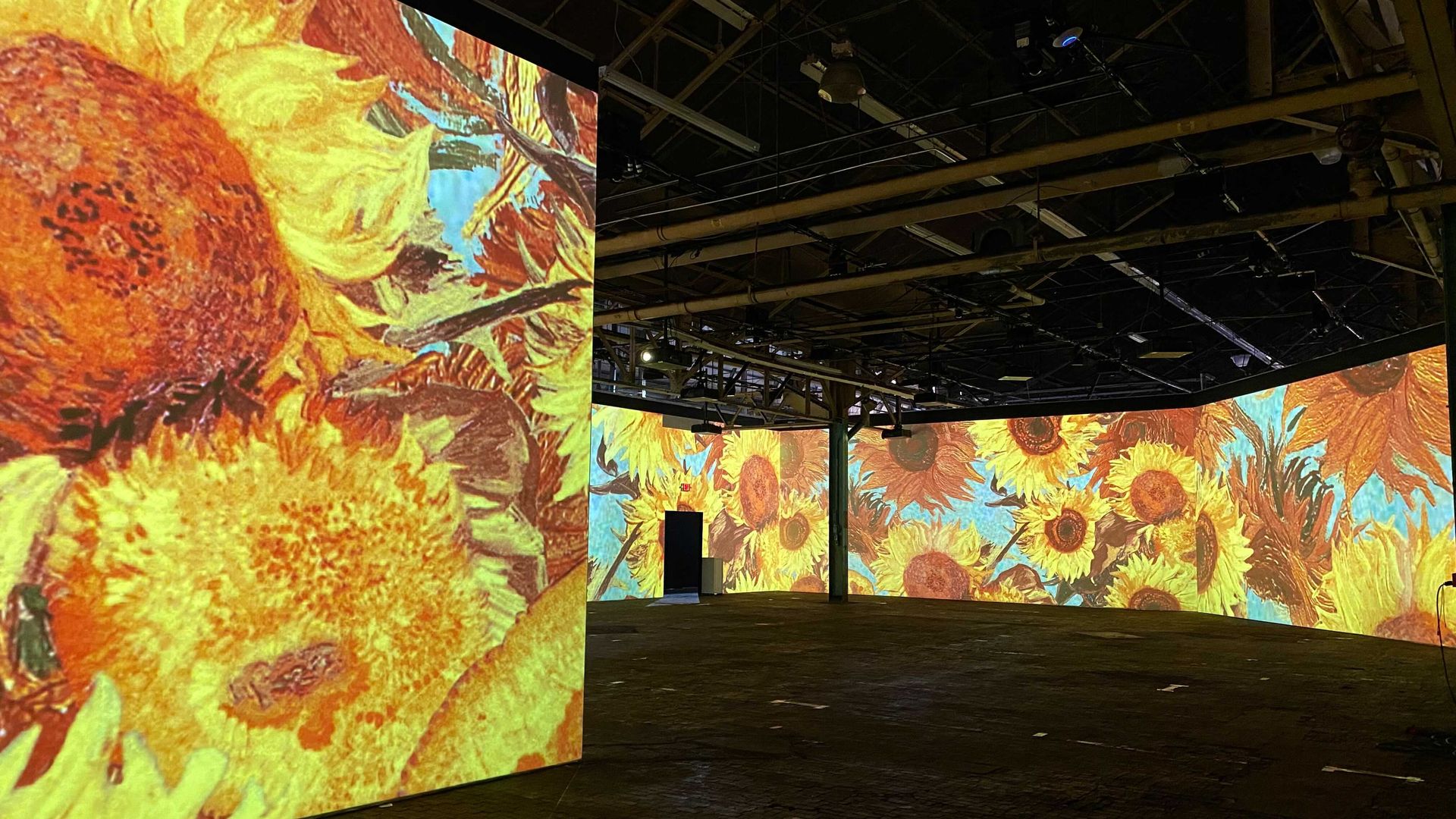 The loop (we're keeping you in it)
🌀 News you can use from our super cool, very important Axios Charlotte partners.
Happy 100th birthday to Lowe's. 🎉 To celebrate, they've launched a "100 Hometowns" initiative to help fund renovation and restoration projects in 100 communities nationwide.
Presented by Blumenthal Performing Arts, the Immersive Van Gogh Exhibit will feature 500,000 cubic feet of monumental projections at Camp North End from June 17 to September 12. After a sold-out run in Toronto, you'll want to snag your tickets ASAP ($40+ for adults, $25+ for children age 6-16).
7. Speed reads: Catch up quick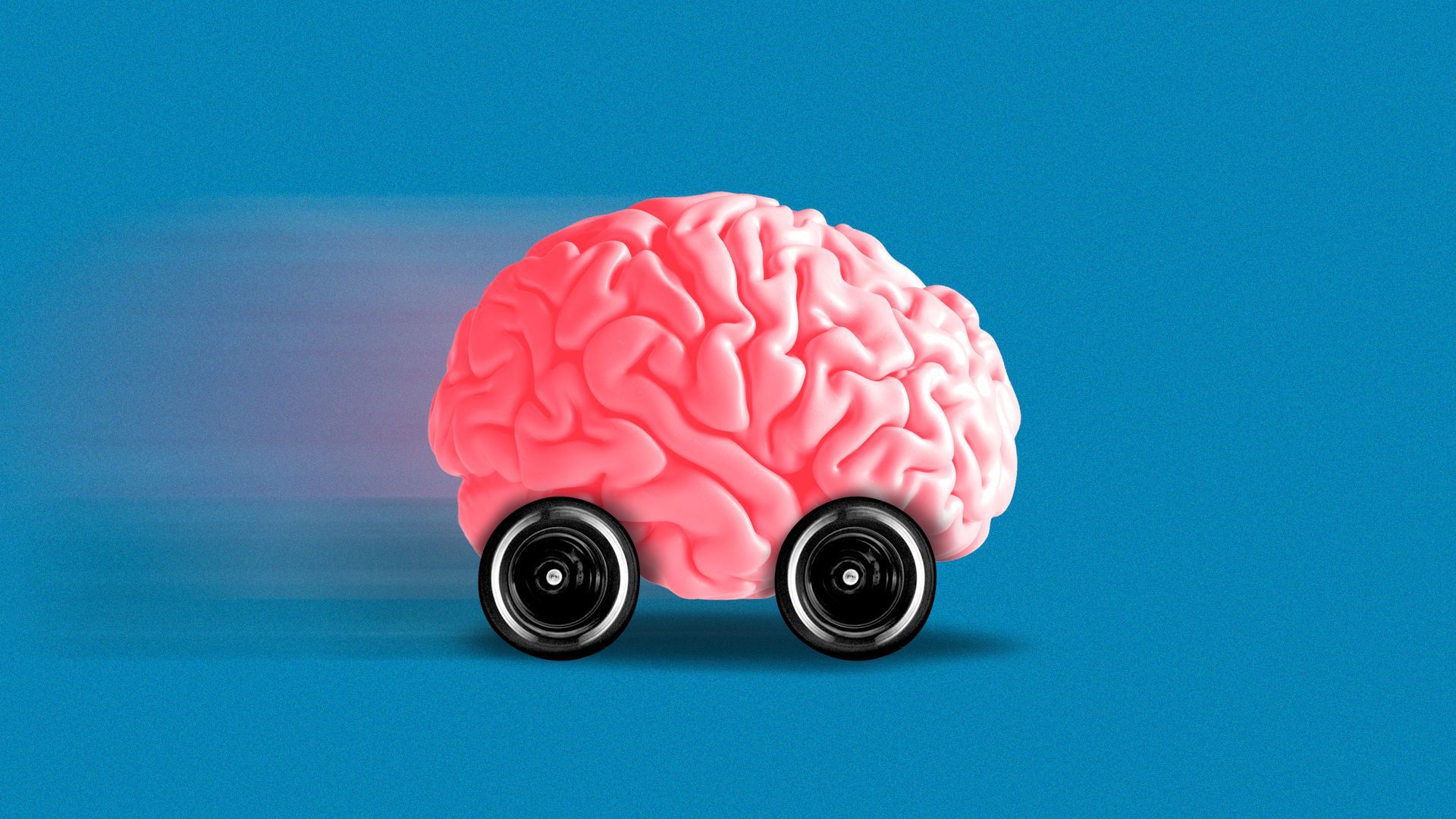 🤝 Meet U.S. Senate candidate Erica Smith today as she launches her 100-county tour of the state. She'll be at Coordinates Coffee at 11:30am, and at Black Food Truck between 4-6:45pm.
🍳 Asheville's popular Early Girl Eatery is opening a location in South End, reports Jason Thomas.
🎙 Mick Mixon, the longtime voice of the Panthers, will retire after this upcoming season with the Panthers Radio Network. (Panthers)
8. 1 good thing: The aunties' potato salad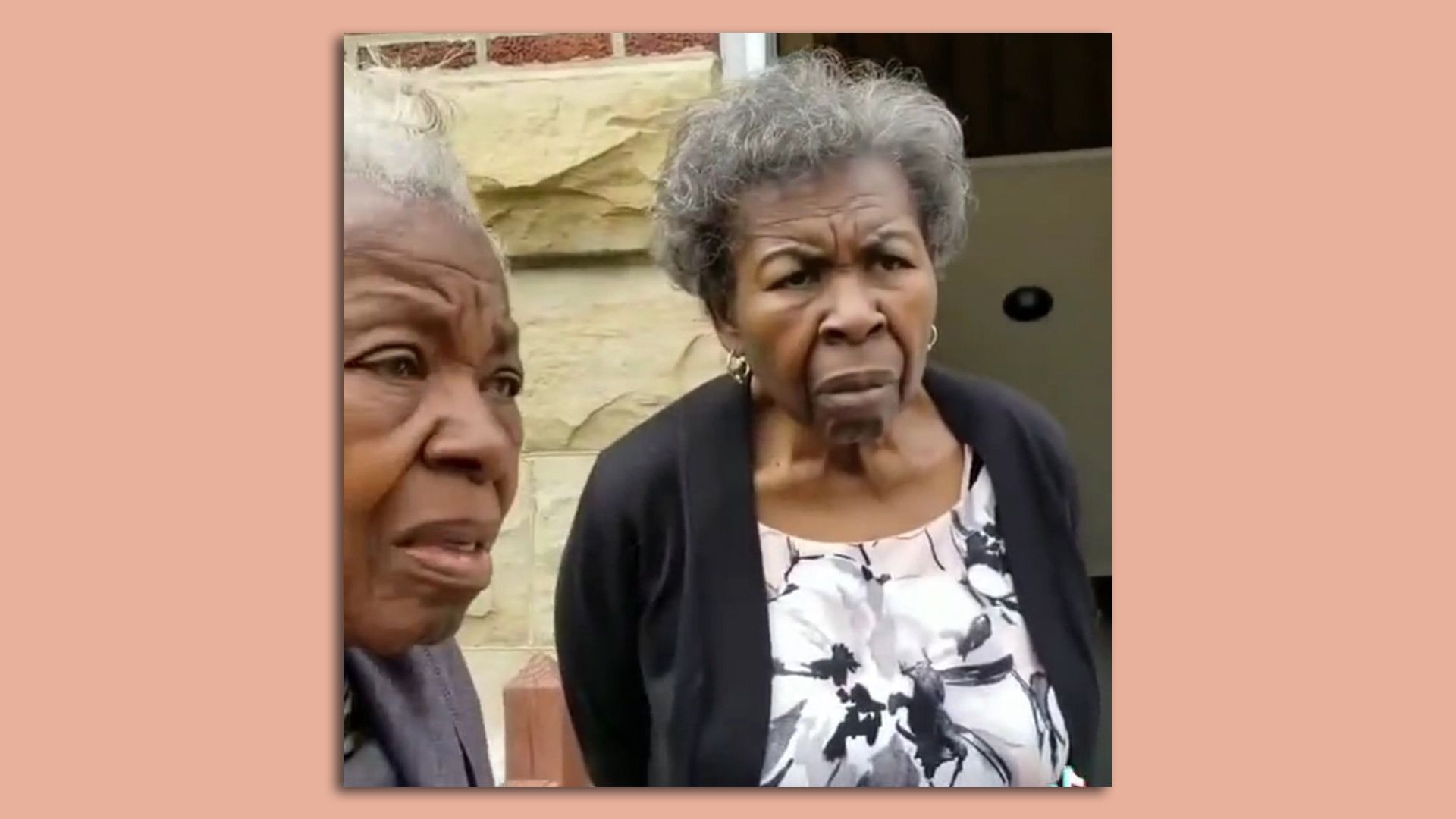 Three elderly sisters were standing around at a Memorial Day cookout, fretting over potato salad. A fourth sister, the youngest, likes to bring potato salad with shrimp in it.
This has been a source of great family angst for about ten years, says Ramona Holloway, the daughter of one of the women, Louise "Wheezy" Glover.
So this time, Holloway, a local celeb and co-host of Charlotte's Matt and Ramona in the Mornings Show on 107.9, took a video and posted it to TikTok with the caption: "Look at the concern on Wheezy's face."
The video of the whispering potato salad aunties went viral, and now millions have seen it.
Why it matters: Holloway has put a face to caregiving in Charlotte for years, posting heartfelt messages and videos about her and Wheezy, who has dementia. Wheezy's sister on the left side of the video, Linell Walker, does, too.
Holloway tells me that seeing the video take off "brought such joy to the family at a time when we need the laugh."
What they're saying: Writer Jemele Hill tweeted, "I consider this a PSA for the generation now trying to assume the cooking duties at the family gatherings. Tread carefully. The Aunties will completely gather you."
And Bernice King, youngest child of Martin Luther King Jr. : "I shared this morning, but I want to get back to these beautiful elders and their sincere concern about the potato salad."
For more: Holloway offered her cookout etiquette over on Mix 107.9's website
Events to keep on your radar
📅 Stay busy with things to do from our Event Board.
Want more things to do? Check out our Event Board. 
Hosting? Purchase an Event Listing.