Axios Charlotte
June 02, 2022
Hello, Thursday. It's Ashley.
Weather: WBTV confirms we can expect highs near 94 and maybe some showers.
🎂 Happy birthday to Axios Charlotte members Katie Hallaway, Janet Link, Cooper Morrison, Vicki Morton, Marcie Rollins and Stephen Valder.
And happy belated birthday to member Lesley O'Connor, who celebrated on May 30.
Today's Smart Brevity™ count is 966 words — a 3.5-minute read.
1 big thing: Escape to these N.C. mountain towns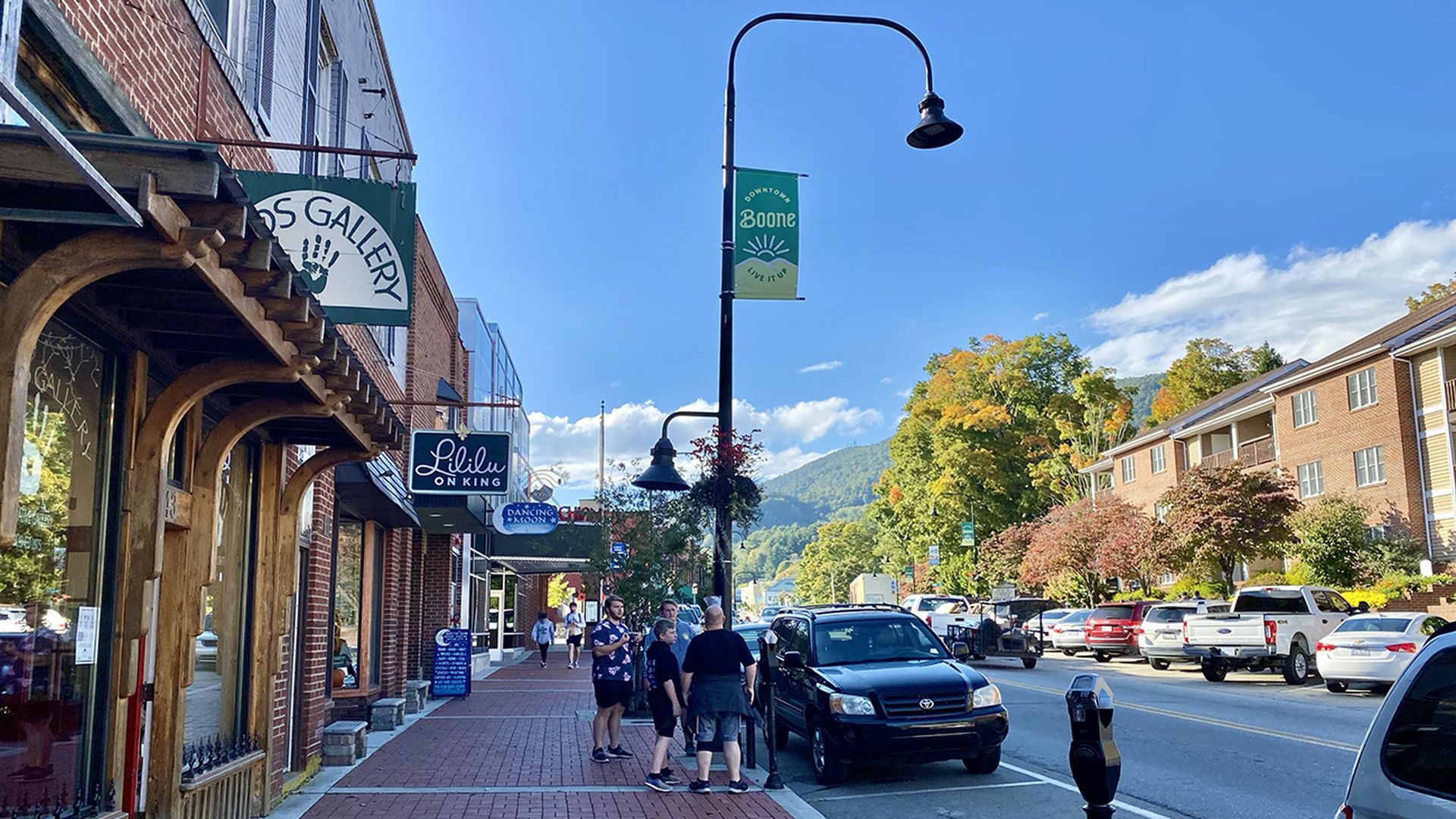 When the temperatures rise, do what any good Charlottean would do and head to the mountains for fresh air, Axios' Emma Way writes.
Get oriented: Both the Blue Ridge Mountains and the Great Smoky Mountains cut through the western part of North Carolina, with Asheville and Boone as two hubs.
When to visit: There are sights to see across all seasons — from wildflower spotting in spring and festival-going in summer to apple-picking in fall and skiing in winter.
Here are a few to consider:
1. Sylva is a surprising food-centric town.
Distance from Charlotte: 2 hours, 45 minutes
Must-see: Don't leave without dining at ILDA, a rustic Italian-Appalachian restaurant.
2. Boone is a quintessential college town with nearby hikes to fill the days and fun bars to round out your nights.
Distance from Charlotte: 2 hours
Must-see: Take a road-trip to the Mile High Swinging Bridge just outside of Boone on Grandfather Mountain.
3. Bryson City is an hour past Asheville in the Great Smoky Mountains. It's the ideal escape.
Distance from Charlotte: 3 hours
Must-see: Deep Creek is three miles outside town, and puts you in Great Smoky Mountains National Park.
Full guide: 12 must-visit mountain towns within four hours of Charlotte
2. 🏫 Fluctuating public school enrollment
North Carolina saw a decline in public school enrollment between 2019 and 2021.
It dropped 2.66% overall in that period.
Yes, but: Enrollment fluctuated across the country as well because of the pandemic.
Why it matters: Enrollment helps determine how much funding the state allocates to a given district.
By the numbers: Enrollment hasn't rebounded since the pandemic for Charlotte-Mecklenburg Schools:
2019-2020: 146,887
2020-2021: 140,073
2021-2022: 140,406
What to watch: While public school enrollment decreased, charter schools saw an uptick in enrollment.
Plus, the total number of charter schools doubled since the state General Assembly removed a cap — allowing 100 charter schools — in 2011.
North Carolina has 203, and eight more are scheduled to open this fall.
State of play: The pandemic set schools back years, as Axios' Paige Hopkins reported.
Flashback: When 2020 enrollment fell, officials said it was driven by parents of the youngest kids deciding against kindergarten enrollment during the pandemic.
Data shows that's true to a degree. Statewide kindergarten enrollment fell over 10% in 2020, but rebounded last year.
Go deeper: The pandemic pushed an exodus from public schools
3. Inn closure would leave families with nowhere to go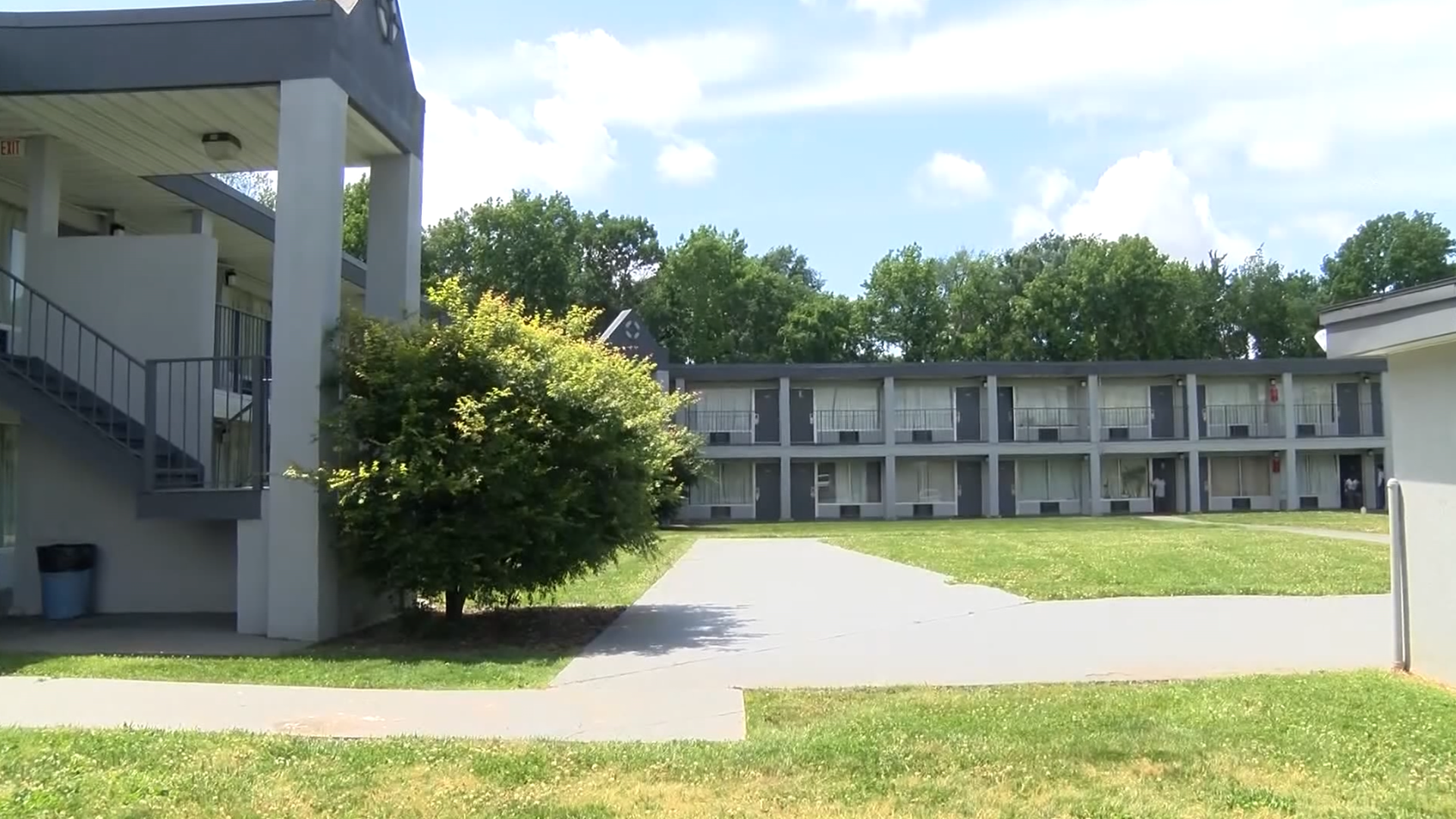 Southern Comfort Inn in west Charlotte plans to close at the end of June.
Why it matters: The closure would displace roughly 100 families, and many have nowhere else to go, our news partners at WBTV report.
What's happening: The inn says it cannot afford to remain open because too many residents are behind on rent.
State of play: The extended-stay motel also acts as a private shelter, providing low-income residents with temporary housing and access to help from faith-based organizations.
It provides meals, clothing, groceries and after-school care too.
What they're saying: "We are struggling in this community just to keep people in their homes," Charlotte Mayor Vi Lyles said during Tuesday night's City Council meeting.
"But we need to put all of our efforts around it and we need to make sure we do as much as possible so we don't increase [the number of] people that are homeless on our streets, especially our children."
Of note: The inn was in a similar position last year, and almost shuttered.
Go deeper: West Charlotte motel serving over 100 families set to close its doors
4. ☹️ North Carolina is below average
North Carolina is below average for LGBTQ+ equality, per a recent Out Leadership report.
What's happening: Out Leadership's Business Climate Index analyzes performance on LGBTQ+ inclusion for the 50 states.
Why it matters: LGBTQ+ rights are more likely to be protected if you live in a state with a high score. States with low scores are seeing more restrictive LGBTQ+ policies.
By the numbers: Scores are based on a 100-point scale. North Carolina scored 55.48, the second best in the Southeast behind Virginia, which got 81.9.
The average was 64.61.
New York topped the rankings with a 93.67-score.
South Carolina ranked lowest for the third consecutive year, scoring 33.63.
A look inside CCDS' new aquatic center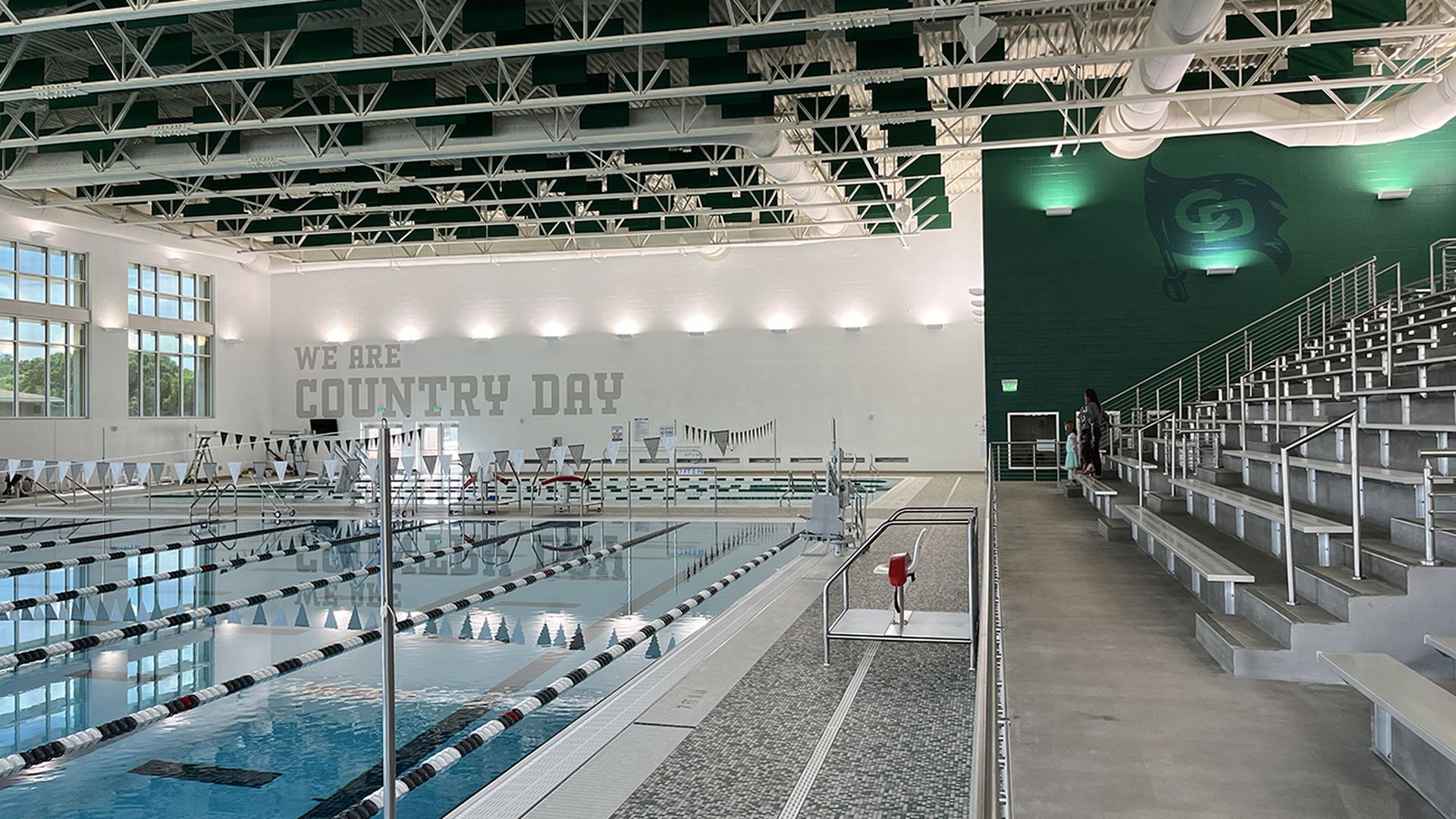 Construction just wrapped on the Klein Aquatic Center at Charlotte Country Day School.
The deets: The center includes an eight-lane competition pool and a five-lane warm-up/activity pool.
Take a look inside the center, which is part of a new complex that also includes a performance gym and weight room.
5. ☀️ Your summer weekends in Charlotte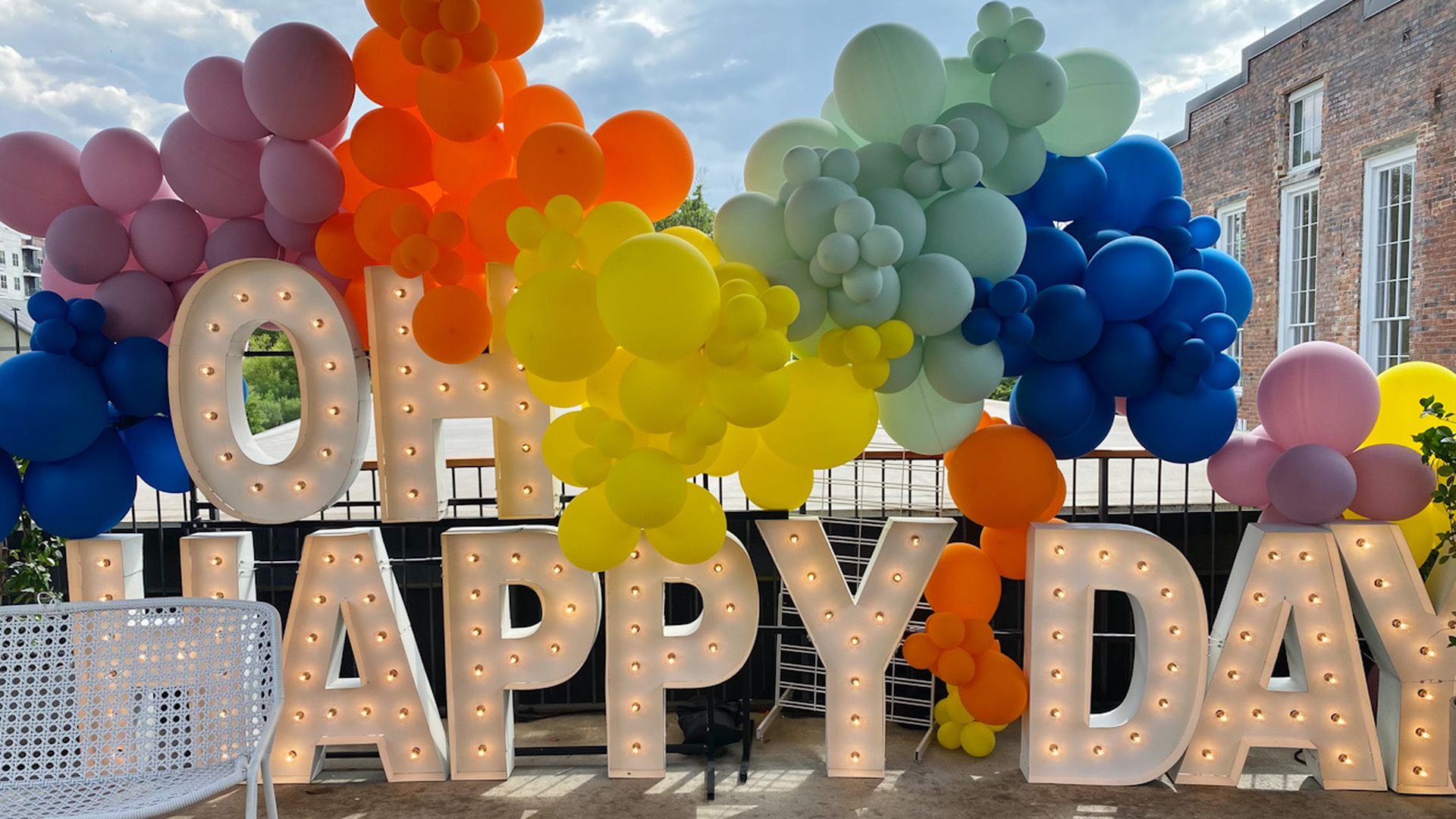 The calendar may not say summer yet, but it sure feels like summertime in this heat.
Cool down with these ideas from Axios' Symphony Webber:
☀️ Friday: Summer Kickoff Pool Party at Aura Rooftop. Noon-6pm. $30. Details.
🎈 Saturday: Summer Lovin' at Optimist Hall. 11am-2pm. Free. Details.
🍹 Sunday: Oasis at Summit Seltzer. 1-6pm. Free. Details.
Full weekender: 24 fun things to do in Charlotte this weekend
6. CIAA basketball tournament and other speed reads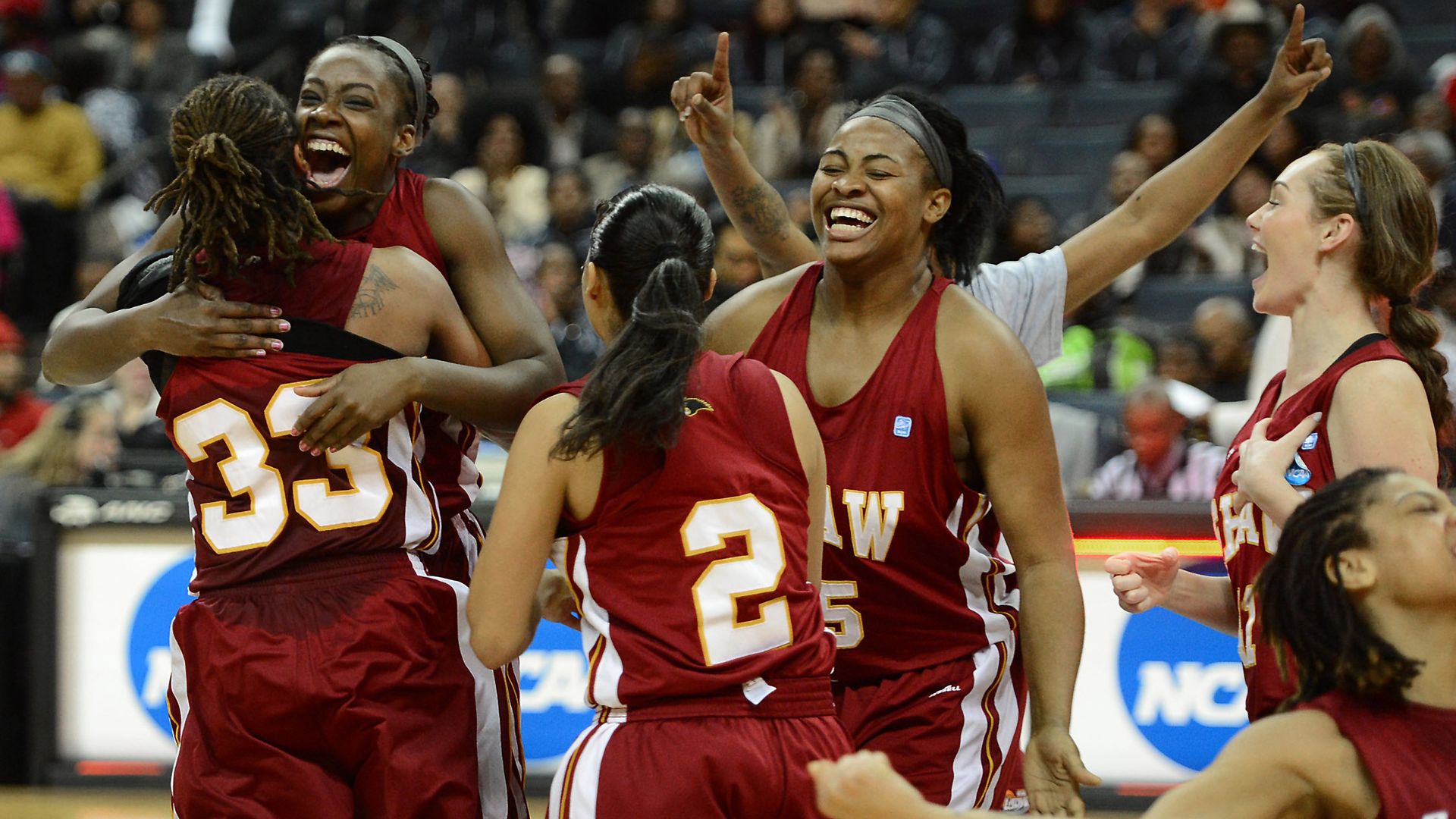 🏀 The CIAA basketball tournament will remain in Baltimore through 2025. The conference is based in Charlotte and the tournament was played in town for 15 years. (CIAA)
🏗 David Tepper used his real estate company to file for bankruptcy and end the Rock Hill project. (Athletic)
🏡 Caldwell Presbyterian Church in Elizabeth plans to convert an unused church into 21 studio apartments to address affordable housing. (WFAE)
🌱 A top N.C. Senate Republican is leading the effort to legalize medical marijuana in North Carolina. The bill passed committee Wednesday and will be up for a full vote on the Senate floor today. (Axios)
⛳️ Livingstone's 2022 CIAA golf title secures them a spot in the Charlie Sifford Centennial Cup, which is part of the Presidents Cup this year at Quail Hollow Club. (The Charlotte Post)
🍃 The Whitewater Center is expanding with new locations. (WBTV)
🌀 The loop (we're keeping you in it)
News you can use from our partners.
Nasal congestion is annoying for a lot of reasons, including disrupting your sleep. Learn about the common causes and treatments from Charlotte Eye Ear Nose & Throat Associates. 
Uptown 550 is a luxury apartment community from Northwood Ravin with an ideal Uptown location just steps from Whole Foods and the Light Rail. Explore the amenities. 
7. 💖 1 fun thing to go: Time with friends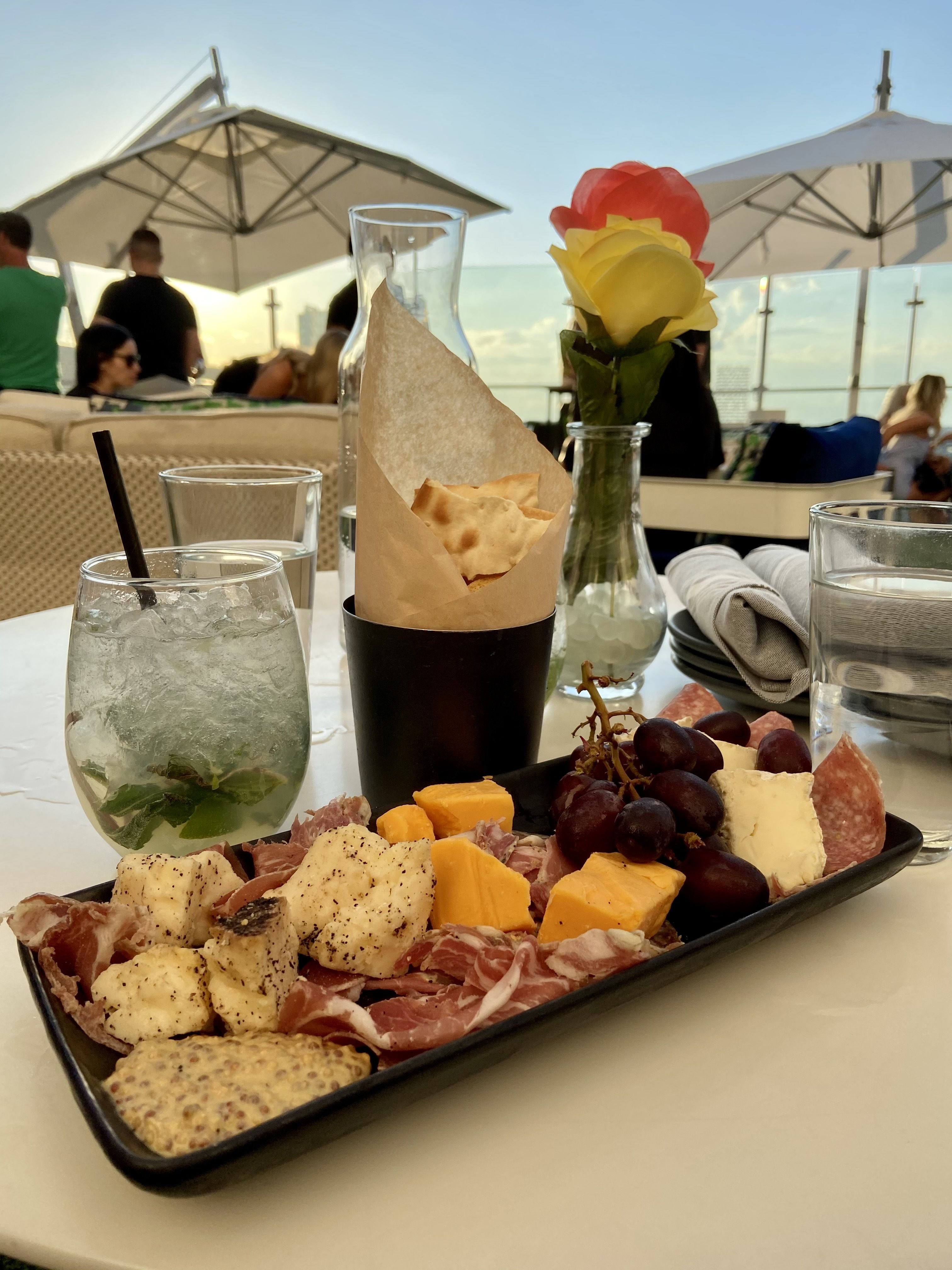 My childhood friend visited for Memorial Day Weekend. It was our first reunion in five years, or as she put it, it had been longer than our entire high school experience.
We crossed a rooftop bar off her bucket list for the year, and enjoyed charcuterie, mocktail mojitos and the sunset at Merchant & Trade.
🎂 It's birthday month for Axios' Laura Barrero and myself! How should we celebrate?