Axios Charlotte
May 26, 2021
🐪 Hello, Wednesday. It's Michael.
Today's weather: 92° and partly cloudy.
🎁 Happy birthday to Axios Charlotte members Nancy Bernstein, Heather Fitch, Vicki Hopkins, Chuck Jones, Don Millen, Katherine Robertson, Trevor Sanford and Juan Urbina.
💼 Jobs alert: Join Blumenthal Performing Arts as a marketing and publicity manager, or Charlotte Country Day as the assistant director of diversity training. They're just two picks from our big list of 50 hot jobs.
Today's Smart Brevity count: 936 words, 3.5 minutes.
1 big thing: Charlotte's techie future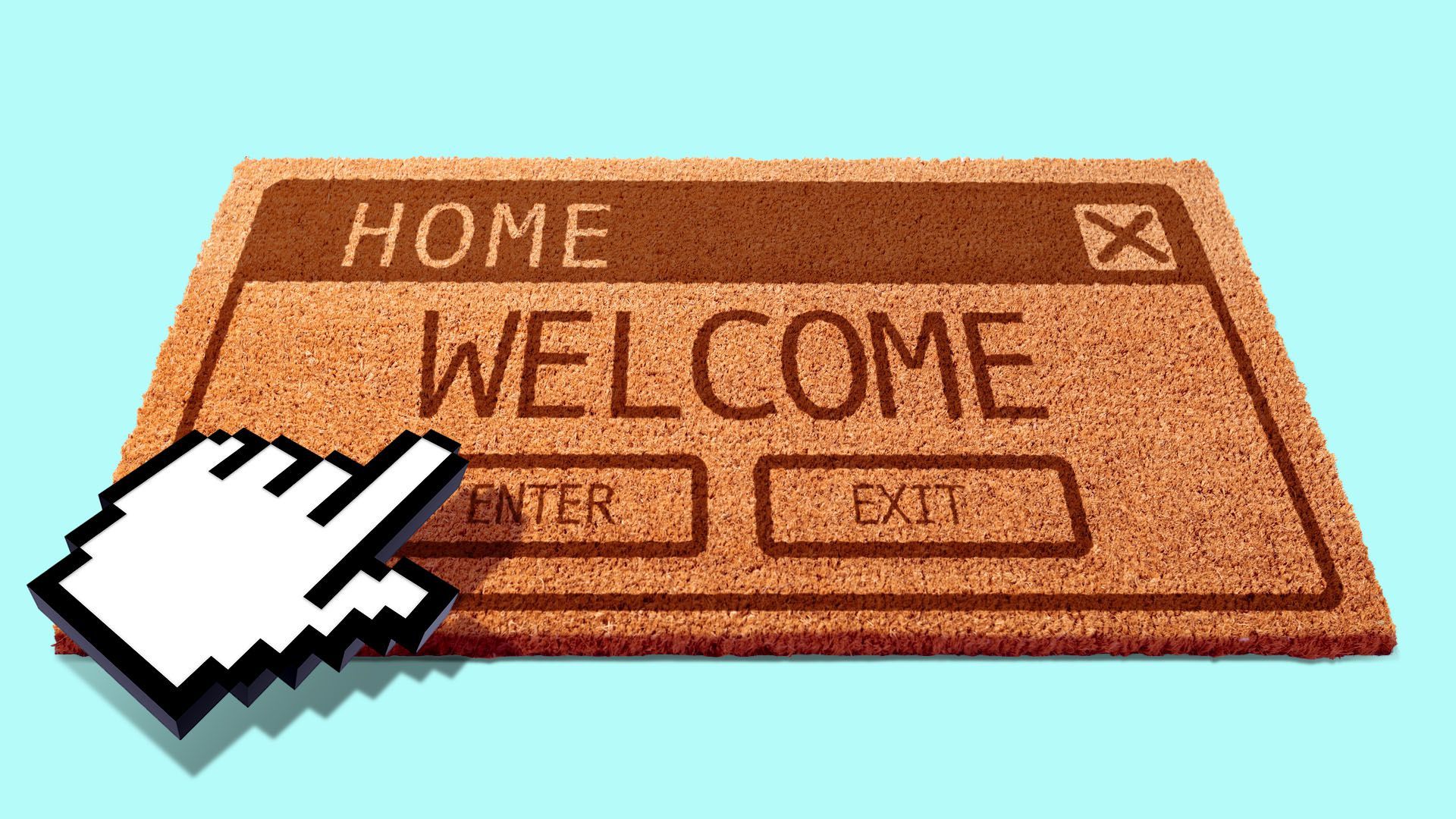 Fintech company Credit Karma's announcement that it's investing $13 million in a Ballantyne expansion only builds on Charlotte's momentum as a fast-growing tech town, Axios' Paige Hopkins reports.
What's happening: Credit Karma joins Robinhood, Centene, Lowe's, Better.com and AvidXchange as key players in Charlotte's burgeoning tech and fintech industries.
Credit Karma has been in Charlotte for four years, but now it's making the city its new East Coast hub and adding 600 jobs.
Full story: Credit Karma announces $13M Charlotte expansion, adding 600 jobs
2. Introducing fresh bagel delivery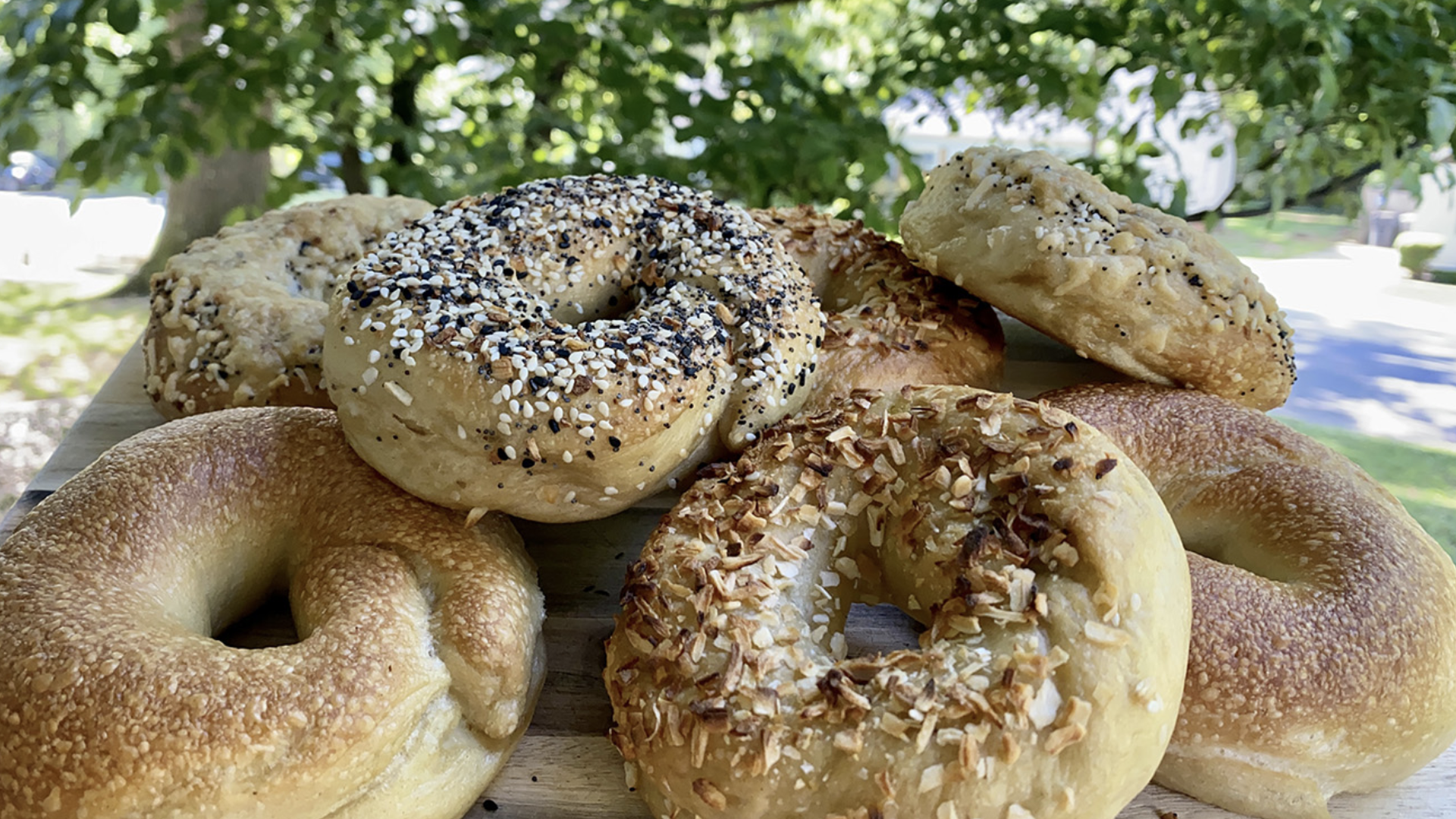 Kevin Priest started BagelGram out of necessity: The dad and recent Charlotte area transplant lost his job at the start of the pandemic and needed a new gig ASAP, so he launched a delivery-only bagelry out of a ghost kitchen in Matthews.
The big picture: Charlotteans are hungry for a good bagel, and Priest has one — if you manage to find it.
How it works: Priest's main delivery area surrounds Stallings, Matthews, Mint Hill and Weddington, but he ventures out to Charlotte at least once a week.
Yes, but: If you're not in any of the delivery zones, don't fret. "I'm a sucker," Priest says. "If someone really wants bagels, just ask."
Order online. Minimum order is eight bagels (ranging in price from $1.50-$2.25).
What's next: Priest hopes to secure a brick-and-mortar location within the next year and model the customer experience off of Wawa, with contactless ordering and grab-and-go options.
Full story: Delivery-only bagel shop is coming to a Charlotte neighborhood near you
3. School funding debate simmers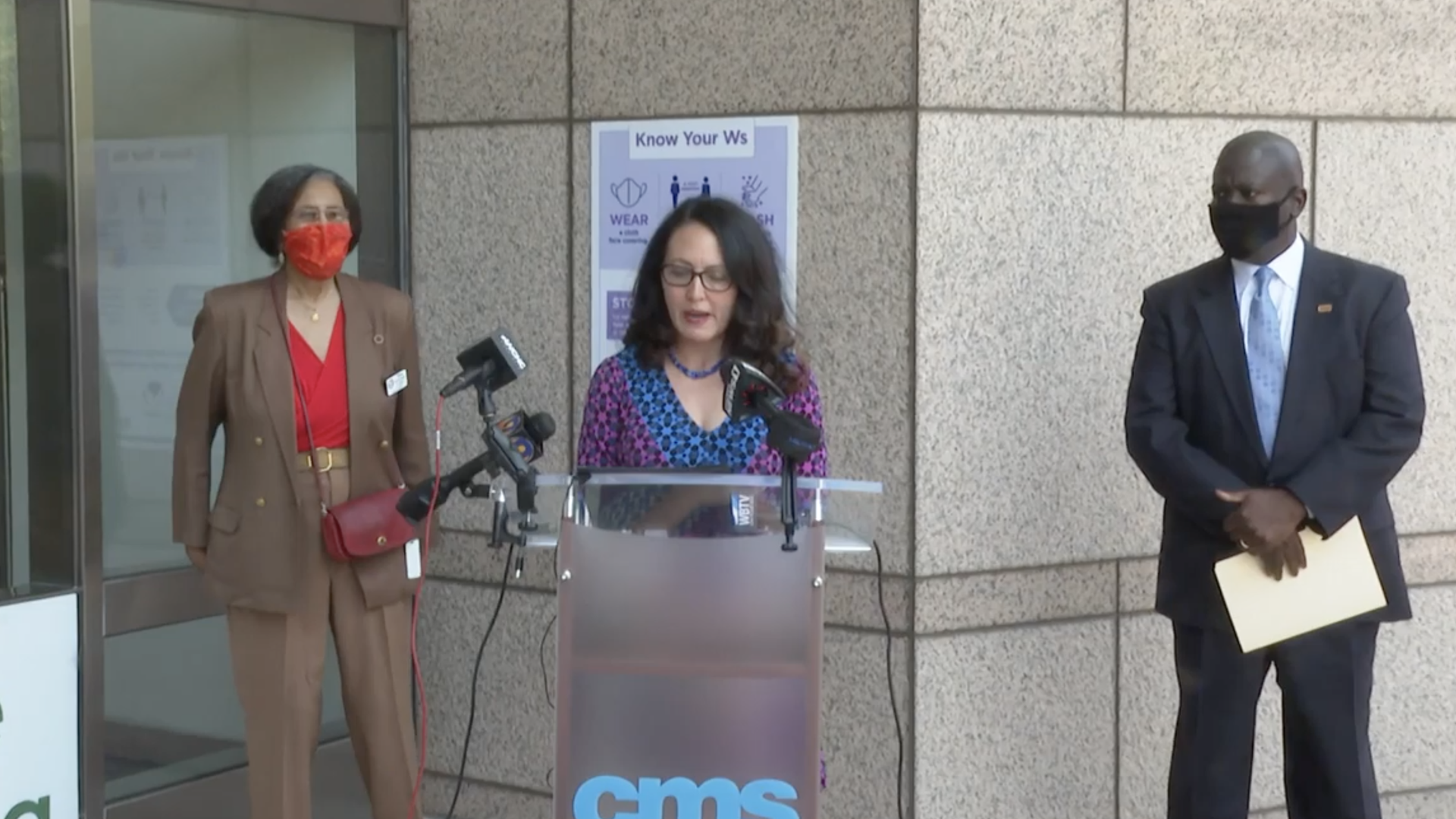 "Today's meeting resulted in no progress."
That was the assessment of CMS board chair Elyse Dashew following a meeting with county commission chair George Dunlap yesterday over the county's proposal to withhold $56 million from the system unless it presents a plan to fix inequities by 2024.
What's happening: Dashew and CMS say the county's public threats have been counterproductive, and point to the 2024 strategic plan as a roadmap already in place.
The county commission will discuss the funding proposal today and tomorrow at its straw-vote meeting for this year's budget.
Here's the full video of yesterday's CMS press conference.
✏️ Also, a conservative PAC targeting school boards that teach things like the 1619 Project will start with North Carolina, Axios' Stef Kight reports.
Now hiring: 12 new job openings
4. Rookie of the year debate: Melo vs. Ant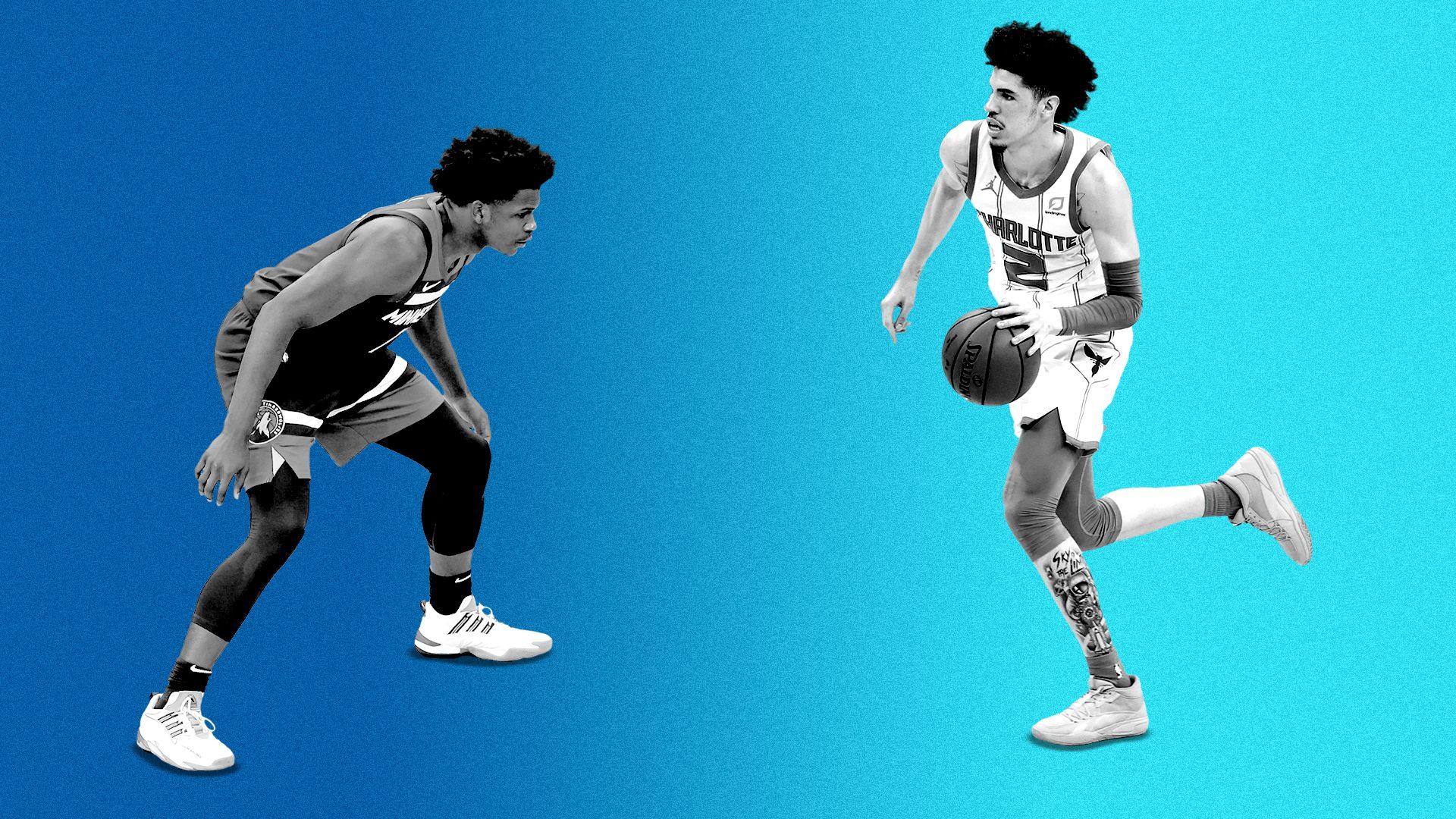 There are only two serious contenders for NBA Rookie of the Year, Charlotte's LaMelo Ball and Minnesota's Anthony Edwards.
So Nick Halter from Axios Twin Cities and I decided to duke it out here and make the case for our hometown players. 
But first, the numbers:
Anthony Edwards
72 games (team record: 23-49)
19.3 points per game, 4.7 rebounds, 2.9 assists
LaMelo Ball
51 games (team record: 33-39)
15.7 points per game, 5.9 rebounds, 6.1 assists
Nick's case: Edwards was a scoring machine for the second half of the season and improved his efficiency after a shaky start. He's a human highlight reel who shows flashes of Dwyane Wade. Don't read too much into the win-loss records: the Wolves play in the rugged Western Conference. LaMelo plays in the Eastern Conference, which is basically the minor league of the NBA.
As a bonus, Ant is funny, charming and the kind of guy fans will love to cheer on for years to come. 
Michael's case: Melo isn't just a basketball player. Melo is a movement. An artist. An expression. The Hornets Fan shop sold more Ball jerseys in the first 45 days after the draft than five previous drafts combined. He gave this city that once was all Muggsy and Grandmama a basketball personality again.
And if you need stats, he has 'em: First among rookies in assists and steals, second in rebounds and points. Or just watch any clip of his alley-oop passes to Miles Bridges. Melo, our generous star, deserves this.  
The bottom line: It appears both teams have budding superstars.
5. Chart du jour: Who do you trust?
Why it matters: The stranger at the airport bar, once romanticized and always mysterious, now sits alone, waiting for a connection.
Behind the mask: Navigating a college through the pandemic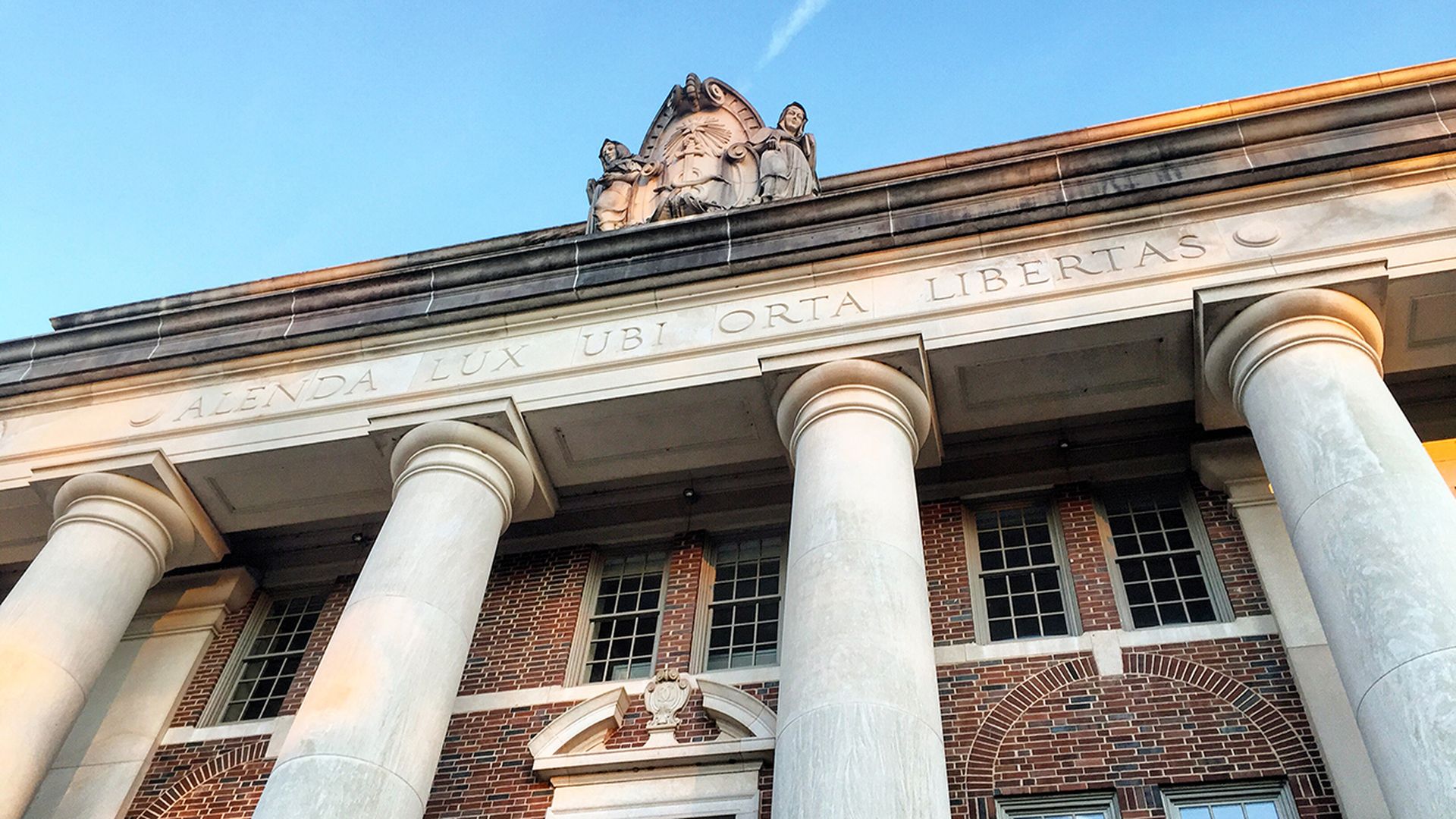 For the past year, Dr. Robert Lutz, Atrium Health, has helped Davidson College navigate COVID-19 and safely bring students back to campus.
Background: Dr. Lutz is the college's Primary Care Sports Physician and stepped up as the Chief Medical Advisor last May. He leaned on public health expertise he gained from 30 years in the Army. 
Last fall, he helped secure frequent and timely testing for those on campus. This spring, he worked with Atrium Health to organize an on-campus vaccination clinic where 1,000+ students, staff and members of the public received vaccines. 
Now, the processes Dr. Lutz developed will continue to guide Davidson through the coming months. He's also looking forward to getting back to his off-campus sports medicine clinic.
6. Aggies vs. Eagles at Bank of America Stadium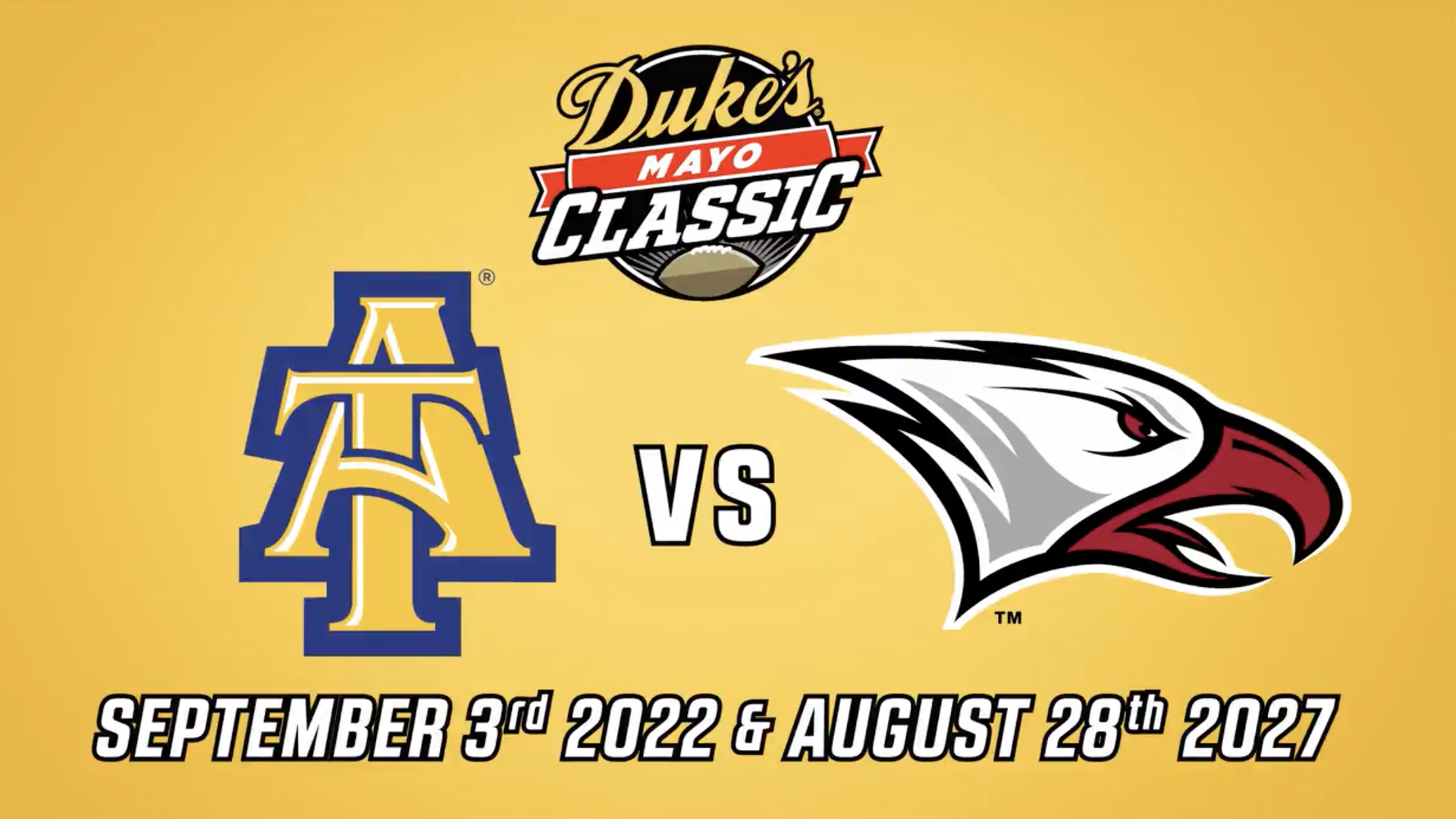 Storied HBCUs N.C. A&T and N.C. Central will bring their nearly century-old rivalry to Charlotte and Bank of America Stadium for the 2022 and 2027 Duke's Mayo Classic contests.
Why it matters: A&T and Central are North Carolina's largest HBCUs, with huge alumni bases (and stellar bands) that have packed stadiums for years for this annual Aggie-Eagle contest.
Of note: This year's Mayo Classic games are a state east-west rivalry between ECU and Appalachian State on Sept. 2, and a huge national contest between Georgia and Clemson on Sept. 4.
My thought bubble: Early unofficial tally shows "Aggie Pride" comments with a slight edge over "Eagle Pride" comments on our Instagram post after the announcement yesterday.
7. How Black cuisine became America's supper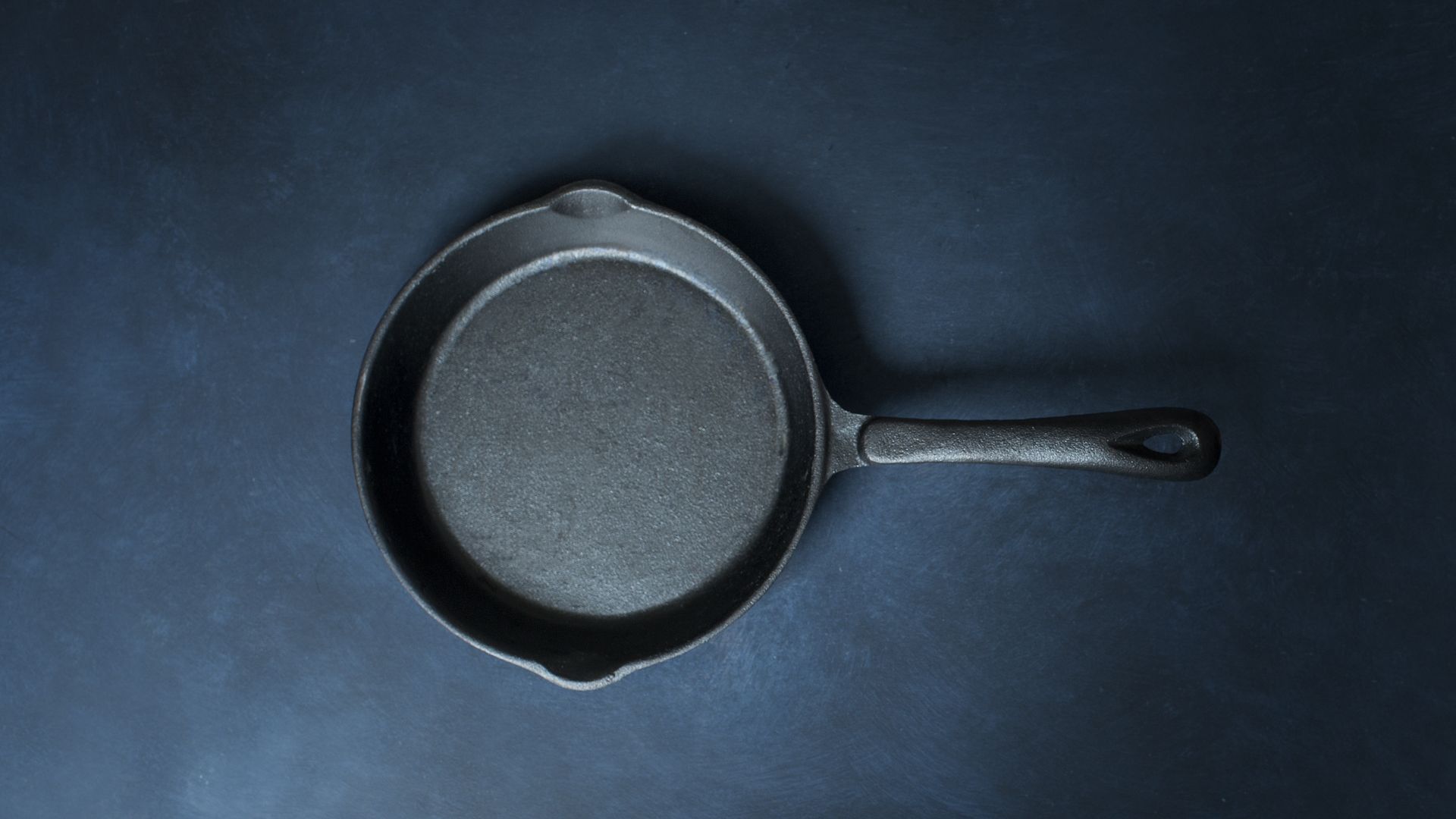 The loop (we're keeping you in it)
🌀 News you can use from our super cool, very important Axios Charlotte partners.
Northwood Office, the force behind Ballantyne, is transforming the former golf course into Ballantyne's Backyard. Head to the new community park for Markets at 11 every second Saturday to enjoy live music, food trucks and local vendors.
Charlotte Country Day School's robust parent education program includes nationally acclaimed guest speakers and authors, who discuss and share relevant parenting topics. Most recently, Dr. Christine Carter, a senior fellow and sociologist at UC Berkeley's Greater Good Science Center, held a Q&A via Zoom. Watch the recording.
8. 1 good thing: MerleFest releases lineup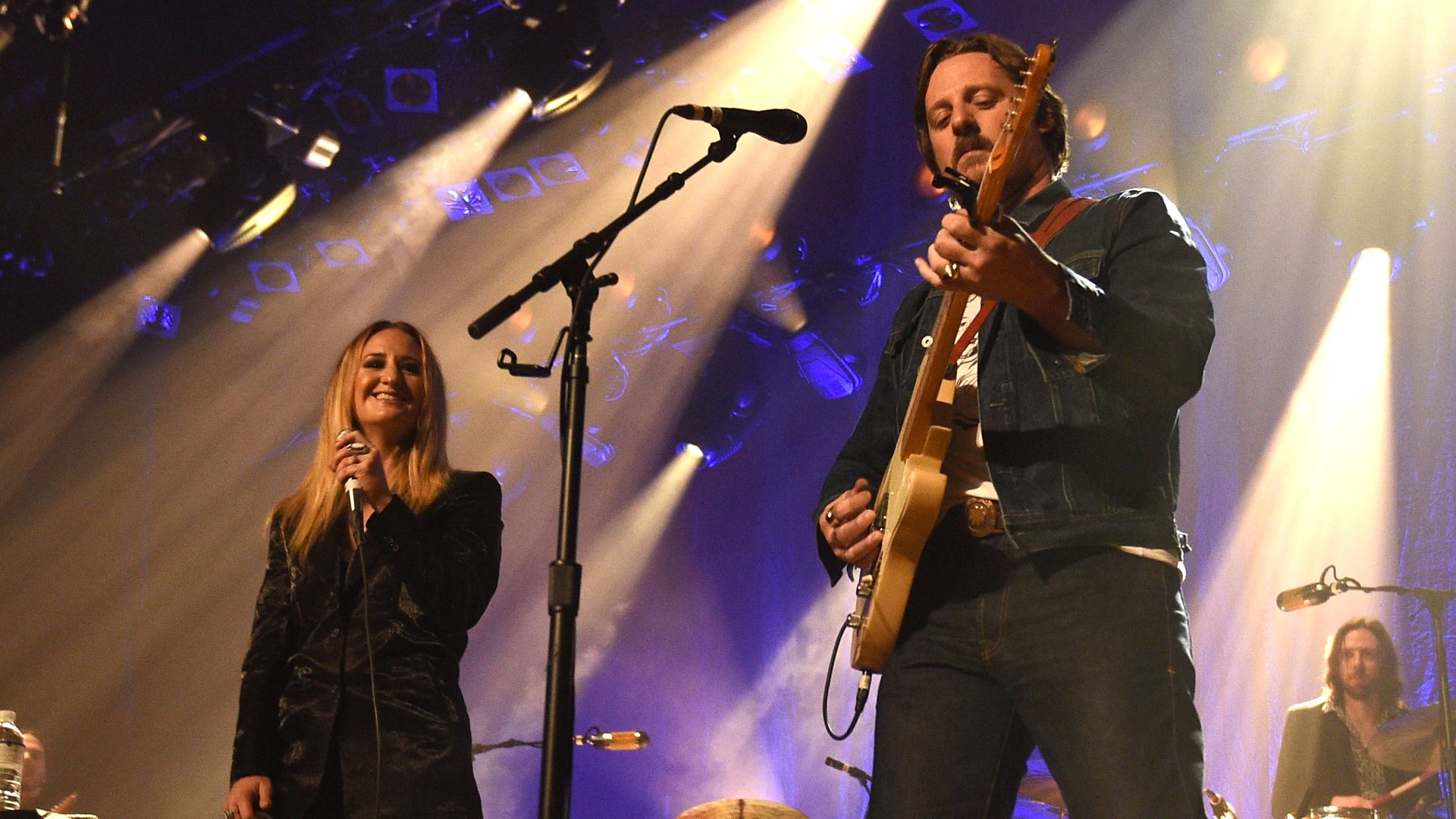 MerleFest is coming back strong. The annual Wilkesboro music festival just added Sturgill Simpson, Margo Price and Shovels & Rope to this year's lineup.
Melissa Ethridge and Tedeschi Trucks are also part of the Sept. 16-19 weekend festival at Wilkesboro Community College.
Why it matters: MerleFest, usually held in the spring, has become an annual pilgrimage for fans of stringy roots music. After the 2020 festival was canceled, they moved 2021 to the fall, but the quality of the lineup certainly hasn't sagged.
Simpson and Price, who'll perform Saturday night, are Grammy winners; and Shovels & Rope is a duo out of Charleston with a devoted following in the Carolinas (including yours truly).
Details: Tickets go on sale June 10.
I'm eager to see this movie come to life, and listening to this while dreaming of the pools opening sometime.
🏊‍♀️ Speaking of: Know any teens who want to lifeguard? Mecklenburg County says a lifeguard shortage will require it to close Ramsey Creek Beach. Also, it will only open two outdoor seasonal pools, Double Oaks and Cordelia.
Btw, pay for the lifeguard gig is $15/hr and there's a $500 signing bonus.