Axios Charlotte
November 07, 2021
Hello, Sunday. It's Katie.
☀️ Weather: High of 63° and mostly sunny.
🧁 Happy birthday to Axios Charlotte members Sebastian Lara, Matt McCann and Maureen Scott.
Situational awareness: It's "fall back" weekend. Daylight saving time ended at 2am this morning, so don't forget to change your clocks.
Today's newsletter is 526 words, a 3-minute read.
1 big thing: North Tryon's massive transformation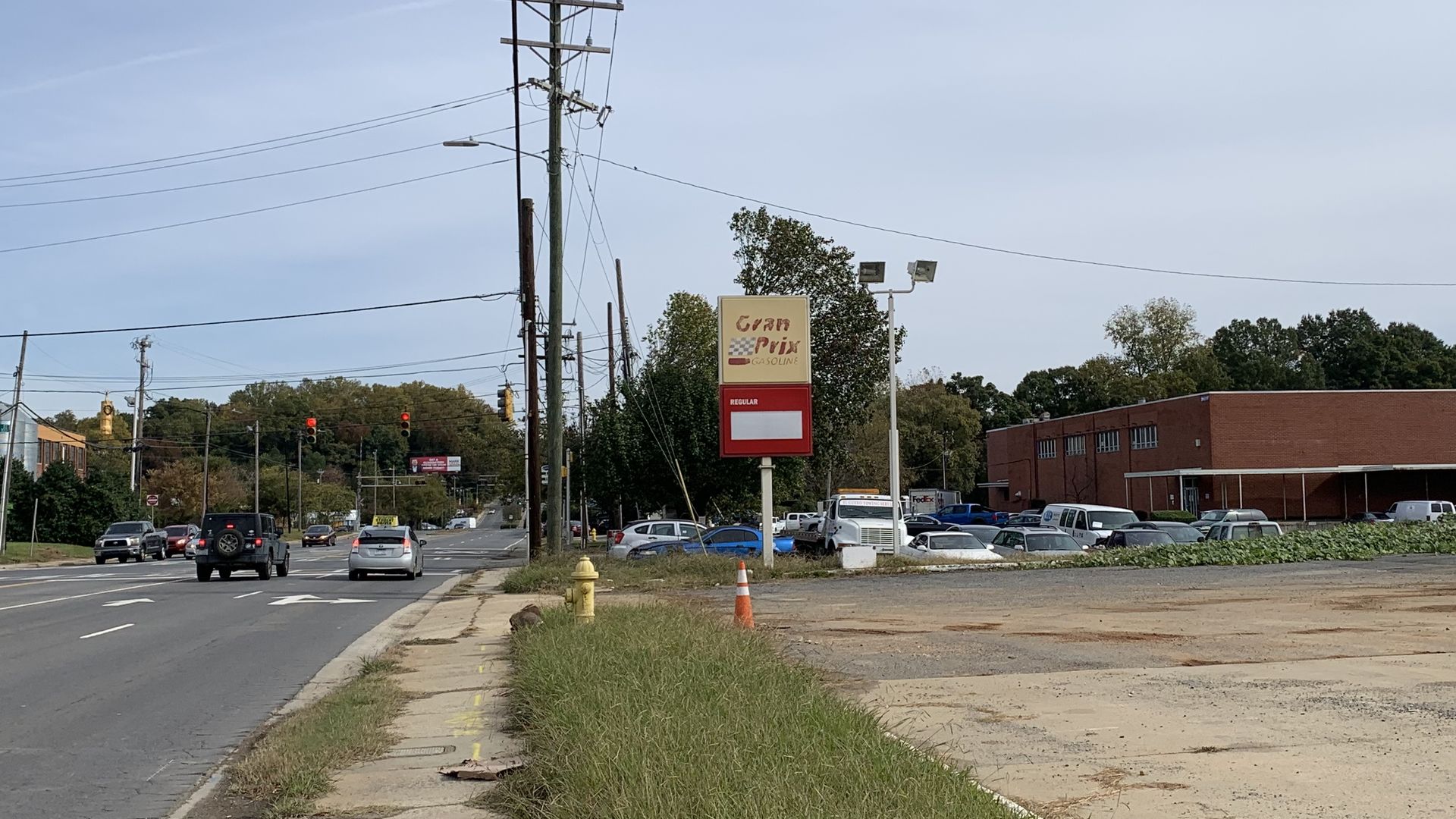 Flywheel Group, a Charlotte developer, plans to overhaul a mostly industrial 19-acre stretch along North Tryon and turn it into a walkable community filled with residences, retail, restaurants and green space.
Flywheel's still deciding what exactly the development, called Queens Park Commons, will look like, says firm president Tony Kuhn.
The project is an assemblage of six properties.
Why it matters: This particular portion of North Tryon — between Uptown and NoDa — has increasingly been catching the attention of developers and investors. Drive down the street and you'll see plenty of "Available" signs.
Currently lined with tenants like used-car dealerships and auto repair shops, the area is in an opportunity zone, a Trump-era tax break program designed to attract investment in select parts of town.
The corridor could become a major main street, situated between buzzy nodes of activity like Camp North End and Optimist Hall.
"It's an important street for NoDa," Kuhn says. "Converting and flipping it on its head from hardcore industrial uses to something that's mixed use and green would be the idea."
Timing: Last month, Flywheel filed a rezoning petition for 2832 N. Tryon, currently home to an old gas station. Next door, the group is also buying the large brick Avison Young building, which will be an adaptive reuse project to anchor the whole development, Kuhn says.
"To convert it into something more pedestrian-friendly connecting to Sugar Creek … is something I've wanted for a long time," Kuhn says. "We're champions of green space and density."
Full story: North Tryon is on the verge of a dramatic transformation
2. Biz lightning round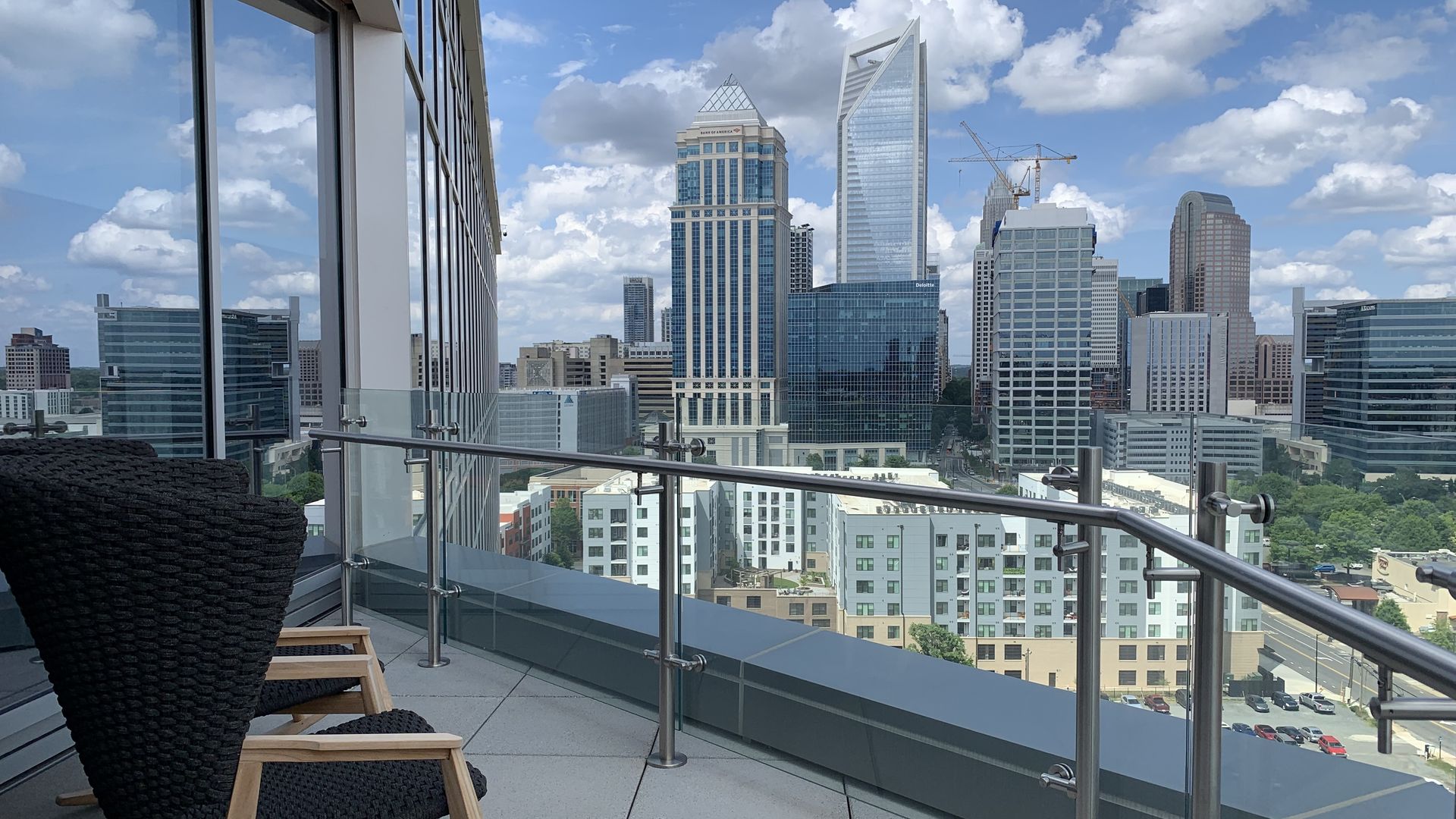 Allspring Global Investments, the asset management business that Wells Fargo spun off, will be based in Charlotte. It'll have about 120 employees in its headquarters at the new Vantage South End development (Observer).
The 23-story Honeywell headquarters property, which is part of Lincoln Harris' 10-acre Legacy Union site in Uptown, is for sale on Mint Street (Charlotte Ledger).
Lower Tuck, a $140 million adaptive reuse development in west Charlotte, has landed its first three tenants: Garden and power toolmaker Positec, Alabama interior design firm Interior Elements, and Mason Interactive, a New York digital marketing agency (Observer).
💼 Fresh openings from our Job Board
3. Midnight Diner development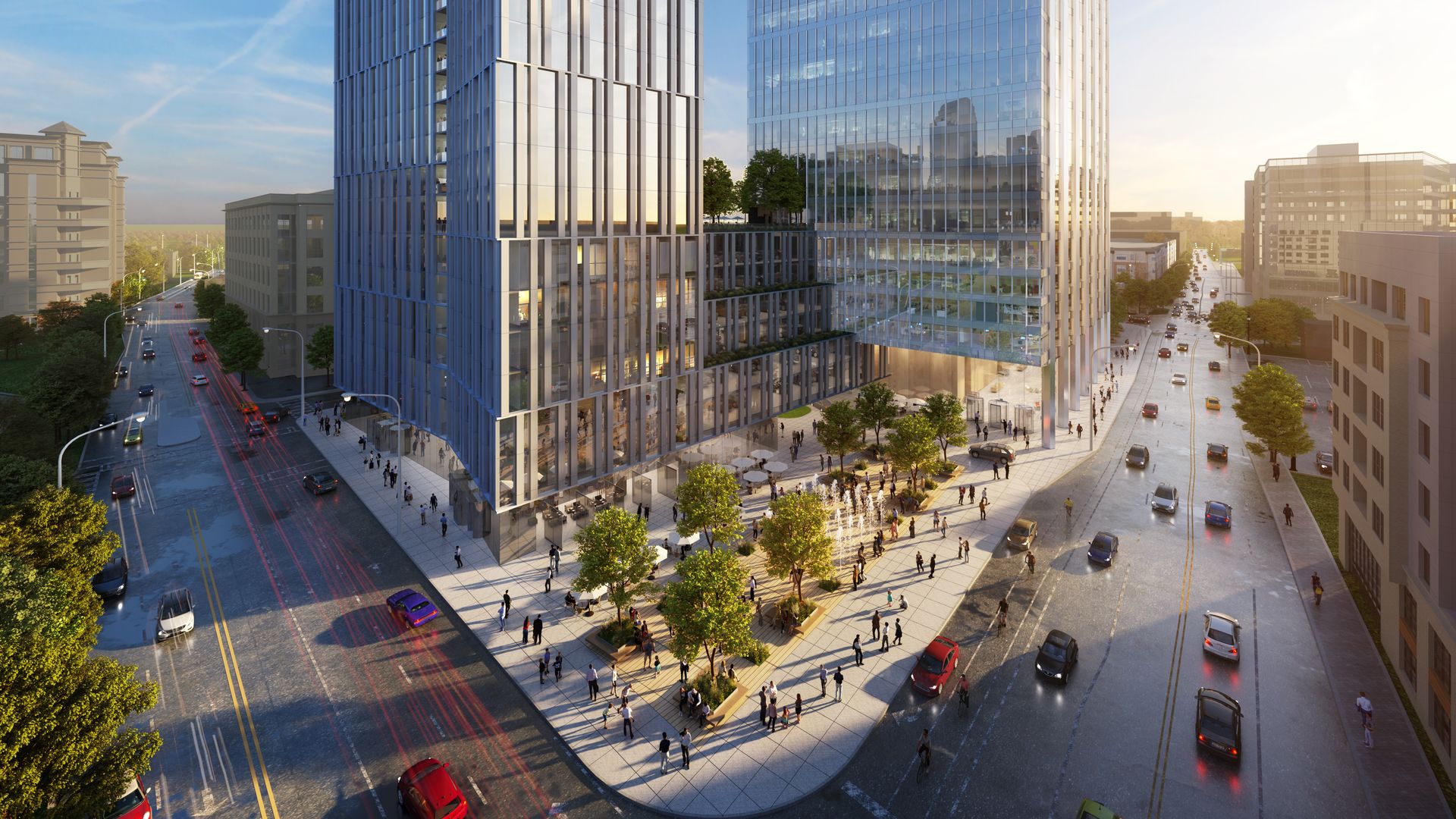 ICYMI: The biggest development news of the week was that Chicago-based Riverside Investment & Development plans to build three towers on the site that's currently home to Midnight Diner and Uptown Cabaret.
I caught up Friday with Riverside's chief operating officer, Anthony Scacco, who said his firm's been eyeing Charlotte for a while.
Scacco pointed to the city's investment in transit, its economically diverse business community, access to high-performing universities and the talent pool they provide.
"The more we learn, the more we like" about Charlotte, Scacco said.
Plus, he added, several of Riverside's existing largest tenants are banks, which would also make sense in a market like Charlotte.
Here are a few additional details he shared about the project on the roughly three-acre property:
It'll include at least one residential tower with 350–650 apartments.
It will have about 800,000 square feet of office space.
Riverside is also considering bringing a hotel to the site.
The first building is expected to open sometime in 2024.
Applications are open through Nov. 30 for the Rick Bonnell Memorial Scholarship, which will award $10,000 annually to a journalism student currently enrolled at a North Carolina college or university.
The Hornets recently established the award in honor of Bonnell, who'd covered the team since inception until he passed away over the summer.