Axios Capital
August 13, 2020
According to the algorithm powering Axios' proprietary content management system, this weeks' newsletter clocks in at 1,756 words, which should take you 7 minutes to read. Just don't ask me what the error bars are on those numbers.
Among the items: Dubious statistics; strange action in a Hong Kong stock; companies carrying their losses backwards; a Kodak board member's exquisitely-timed stock donation; mortgage refinance news; Sumner Redstone's legacy; and much more. Be sure to stay for the Mnuchin tweet!
1 big thing: The statistics crisis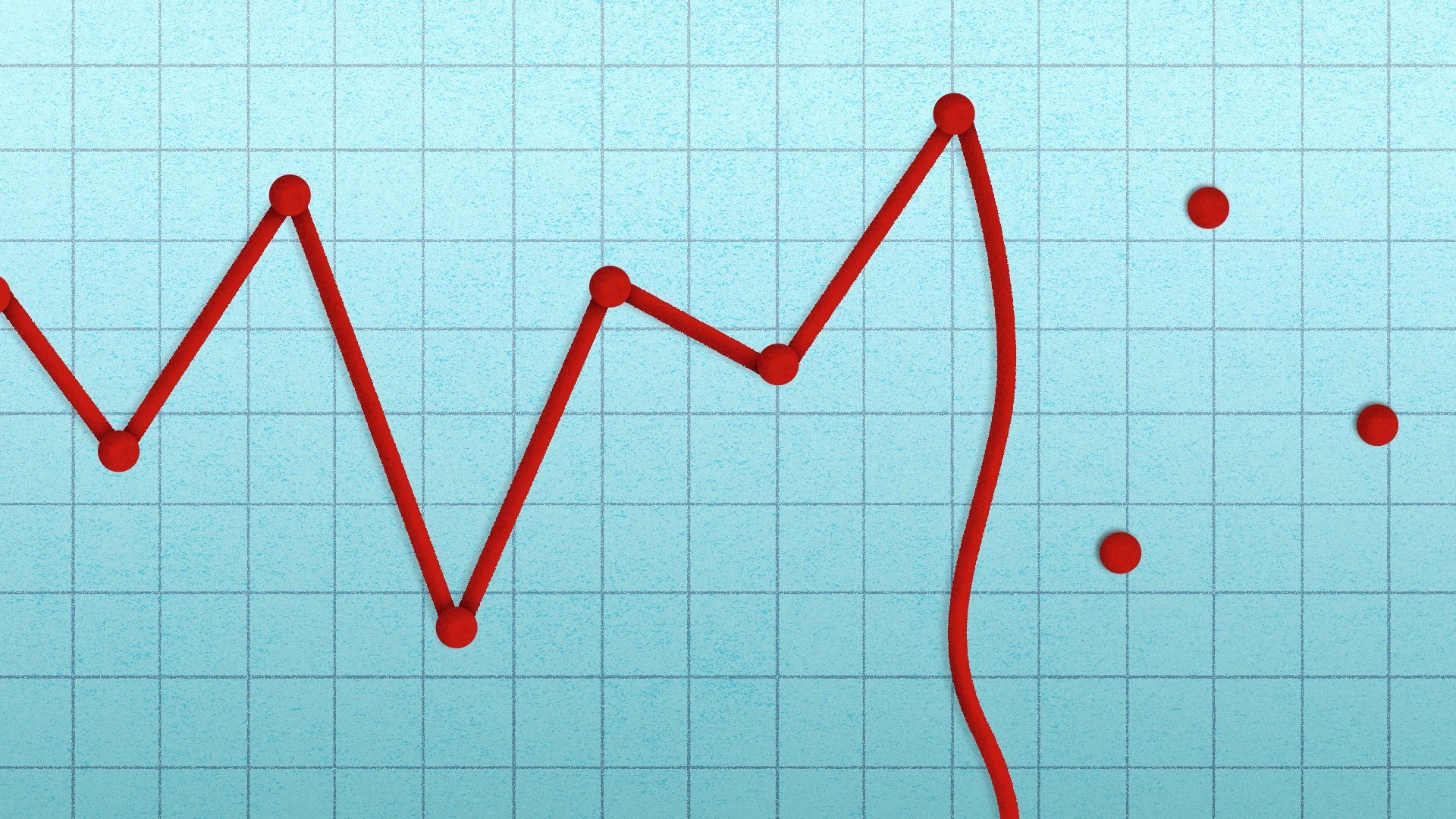 If you don't know how broken something is, you're not going to be able to fix it.
That's the crisis facing policymakers trying to repair a devastated economy without knowing the true degree to which the pandemic has hurt the country.
Why it matters: Some parts of what ails America, like the nascent mental-health crisis, are by their nature hard to measure. But other aspects of the recession, like the unemployment rate or national GDP, are foundational statistics upon which multi-trillion-dollar decisions are made.
Never in living memory have those statistics been less reliable.
How it works: The unemployment rate — the single most important statistical data point in America — is derived from a survey of a representative sample of Americans who are asked whether they worked in the past week.
Historically, more than nine out of 10 Americans answered the questions. That ratio has been falling in recent years, but during the pandemic it has plunged to just two in three.
The survey is also long overdue for a fundamental overhaul. The last such revamp took place in 1994, before the internet transformed the nature of work.
The catch: The Bureau of Labor Statistics has been perennially underfunded, and now employs fewer than 2,000 full-time-equivalent staffers.
That's a decline of more than 20% from 1990s levels, even as the complexity of the workforce — and the difficulty of accurately measuring it — has increased dramatically.
Other data series are similarly troubled. The national homeownership rate increased a stunning and unprecedented 3.3 percentage points in the first half of this year, for instance — something no analyst even thought possible. That might reflect a fast-changing reality, or it could also be a statistical anomaly.
The Census Bureau, which calculates the homeownership rate, reports a response rate of just 64.9% for its June survey, down from 82.7% a year previously. If renters were significantly less likely to respond than homeowners, that could account for all or most of the rise in the official statistic.
The intrigue: International comparisons have become more difficult than ever.
America's GDP officially shrank by 9.5% in the second quarter, while the U.K.'s shrank more than twice as fast, at 20.4%.
It's impossible to know whether that reflects a much more gruesome economic reality in Great Britain, or whether it, too, is a weird statistical artifact.
The bottom line: "There's nothing like a crisis to shine a light on inadequacies that need addressing," says Erica Groshen, a former BLS leader who's now at Cornell University.
"There's a little hole in the roof that was sometimes damp, and then a storm comes through. A crisis like this reveals a lot of those things. It is stressing many of our systems, and you can see that in the statistics."
Bonus: The decline of government statistics
There's something quixotic about trying to find accurate statistics that measure the decline in statistical accuracy. There's no perfect proxy, but these two charts are highly suggestive.
Why it matters: The government's official statistics provide the benchmark against which all private surveys are calibrated.
The proliferation of private data sources, far from obviating the need for accurate government statistics, in fact makes a solid and reliable baseline more necessary than ever.
2. A different kind of shareholder activism
Next Digital is fighting for its life. One of the last truly independent media outlets in Hong Kong, its high-profile publisher, Jimmy Lai, was arrested this week as part of China's crackdown on pro-democracy activism.
Apple Daily, the company's flagship newspaper, is the most-read outlet in Hong Kong.
Lai's arrest caused his company's stock to rise elevenfold in a single day, thanks to thousands of Hongkongers flocking to the market to bid up the shares. It's an example of what Bloomberg's John Cheng describes as "alternative forms of protest" in a territory now governed by laws effectively outlawing mass demonstrations.
What they're saying: "We have to be more careful and creative" in how to resist Chinese communism, Lai said after he was released on bail. "We have to really use our brain and patience, because this is a long fight."
3. The magic of market timing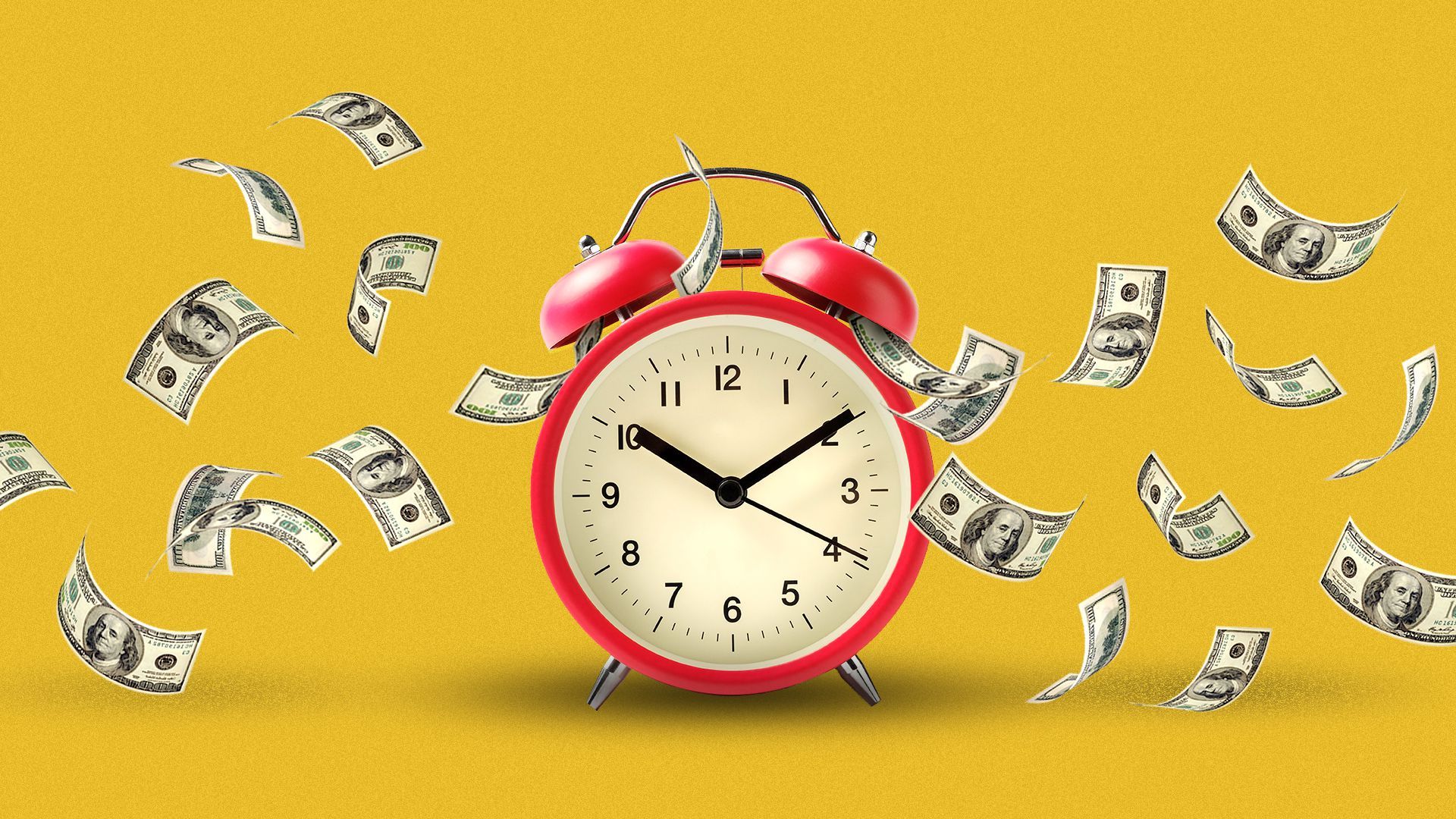 Most companies want to maximize profits. This year, a lot of them are more interested in maximizing losses.
How it works: As part of the CARES stimulus bill that passed in March, companies' 2020 losses can be "carried backwards" — that is, they can be deducted from previous years' profits, including years when profits were taxed at 35%. (The corporate tax rate now is only 21%.)
For every $1 of 2020 losses, companies can claim back 35 cents from the taxes they paid in the past.
"Strategies include buying deductible equipment, accelerating bonuses, contributing to pension plans and exploring accounting-method changes," write Richard Rubin and Theo Francis in WSJ.
The bottom line: This is the best possible year for companies to lose money, by any means necessary. Expect a lot of very large contributions to corporate pension plans — even though the stock market is near record highs.
Bonus: How to profit by donating to charity
When does a charitable donation benefit the donor more than the recipient? Kodak board member George Karfunkel might have a good idea.
How it works: Karfunkel, who didn't reply to a request for comment, officially donated 3 million shares of Kodak to Congregation Chemdas Yisroel on July 29, 2020. By curious coincidence, that happens to be the day Kodak stock skyrocketed to an average price of $38.75 per share on news that the company was using a government loan to pivot to manufacturing coronavirus pharmaceuticals.
The stock price fell back when the loan was put on hold. The SEC filing arrived four trading days after Kodak stock hit its high, and after it was abundantly clear that the stock would never regain those levels.
Congregation Chemdas Yisroel became a registered New York charity in October of last year; George Karfunkel is its president and chief financial officer.
The nonprofit has filed no financials — it doesn't need to, being a church — and seems to exist physically only as "a small space attached to a three-story apartment building on a quiet side street in the ultra-Orthodox Jewish neighborhood of Brooklyn's Borough Park," per WSJ.
What they're saying: NYU professor David Yermack told WSJ that "in general there's a lot of circumstantial evidence that people backdate charitable gifts to local maximums in the stock price, when they could get the maximum charitable deduction."
By the numbers: Karfunkel now has five years to rack up income against which he can deduct an astonishing $116 million. (Technically, that counts as the largest gift ever to any religious group.) Meanwhile, there is no evidence that Congregation Chemdas Yisroel has sold any of its Kodak stock at all. If and when it does, you can be sure that the proceeds will be much less than $116 million.
4. The new most valuable company in the world
The S&P 500 came thisclose to closing at an all-time record high yesterday. (Don't worry — it'll surely happen soon.)
The index's largest component, Apple, is now comfortably the biggest company in the world; it overtook Saudi Aramco in market cap on July 31 and has only widened the gap since then.
5. The government takes a cut on mortgage refis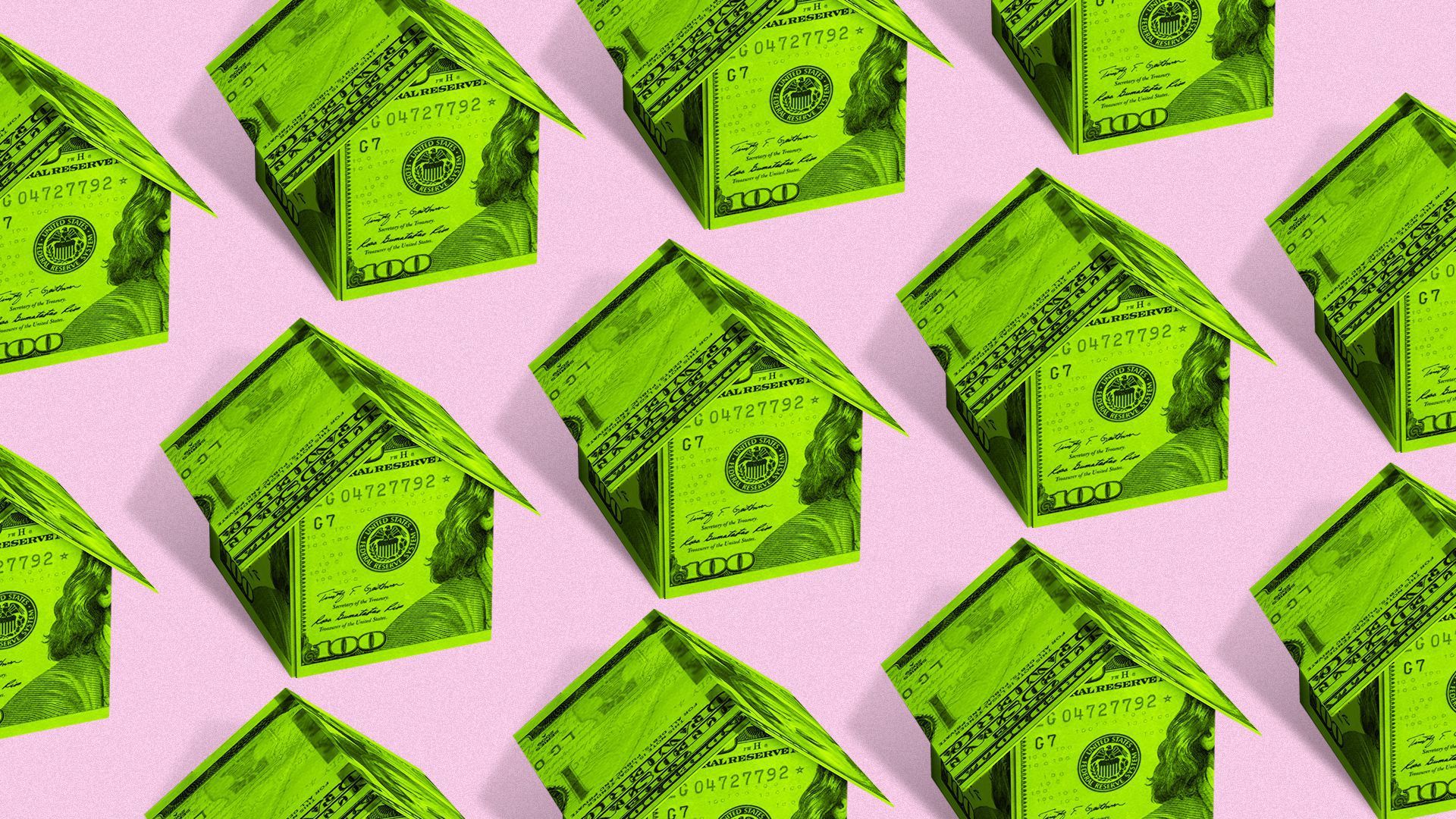 If you were hoping that mortgage refinance rates might continue to fall, you can probably stop hoping now. Even if long-term interest rates remain ultra-low, refinance rates are probably going up, now, rather than down.
Why it matters: Mortgage refinance rates, while low, have been substantially higher than normal in relation to long-term bond yields — making them much more profitable than usual for originating banks.
Rates have been (relatively) high just because demand for refinancing is enormous, and banks can barely keep up with demand even at current levels.
Driving the news: Most mortgages end up being sold to either Fannie Mae or Freddie Mac, both of which are owned by the U.S. government. From Sept. 1 onwards, those agencies are going to charge an extra 0.5% "in light of market and economic uncertainty." That amounts to $1,500 on a $300,000 mortgage.
Between the lines: This isn't really about market uncertainty. Instead, the action serves two purposes — as detailed by two mortgage experts.
Rich Blanchard explains that the fee helps to shore up capital reserves at Fannie and Freddie at a time when "lenders have extra profit to spare."
Guillermo Roditi Domínguez explains that while the lenders might be making excess profits on originating new mortgages, they are losing much more on their existing stock of mortgages, which are being prepaid much more quickly than they expected. By preventing refinancing rates from falling any further, the government is bailing out investors who were being hurt by a prepayment tsunami.
The bottom line: If you want the lowest possible mortgage rate, you're going to need to purchase a house. Refinance rates will be significantly higher than purchase rates for the foreseeable future.
6. Sumner Redstone's legacy
Media mogul Sumner Redstone died yesterday at the age of 97. His legacy is ViacomCBS, the media company now controlled by his daughter Shari, writes Axios' Sara Fischer.
Shari Redstone has an ambitious vision: to combine Viacom with CBS and streamline the company's efforts to focus on streaming.
Our thought bubble: Streaming is crucially important to the company, which was otherwise reliant on linear television — an industry in terminal decline. But it will be hard for ViacomCBS to compete with the streaming giants. Instead, the company has value mostly as a juicy takeover target.
7. Brother, can you spare a dime?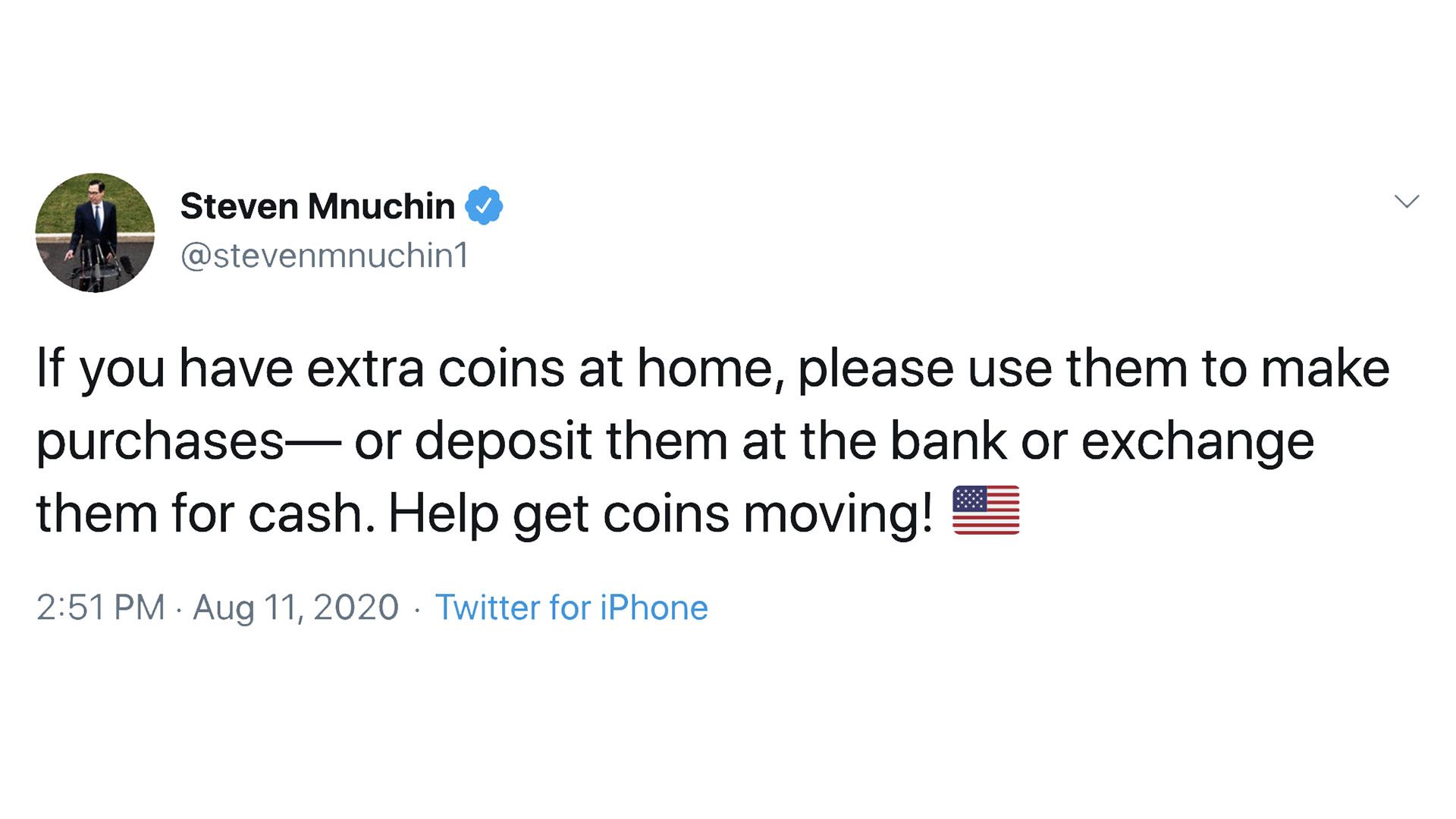 If your 2020 bingo card featured "Treasury secretary urges Americans to scrounge for coins down the back of the sofa in order to help the economy," then congratulations, you win!
8. Coming up: The retail rebound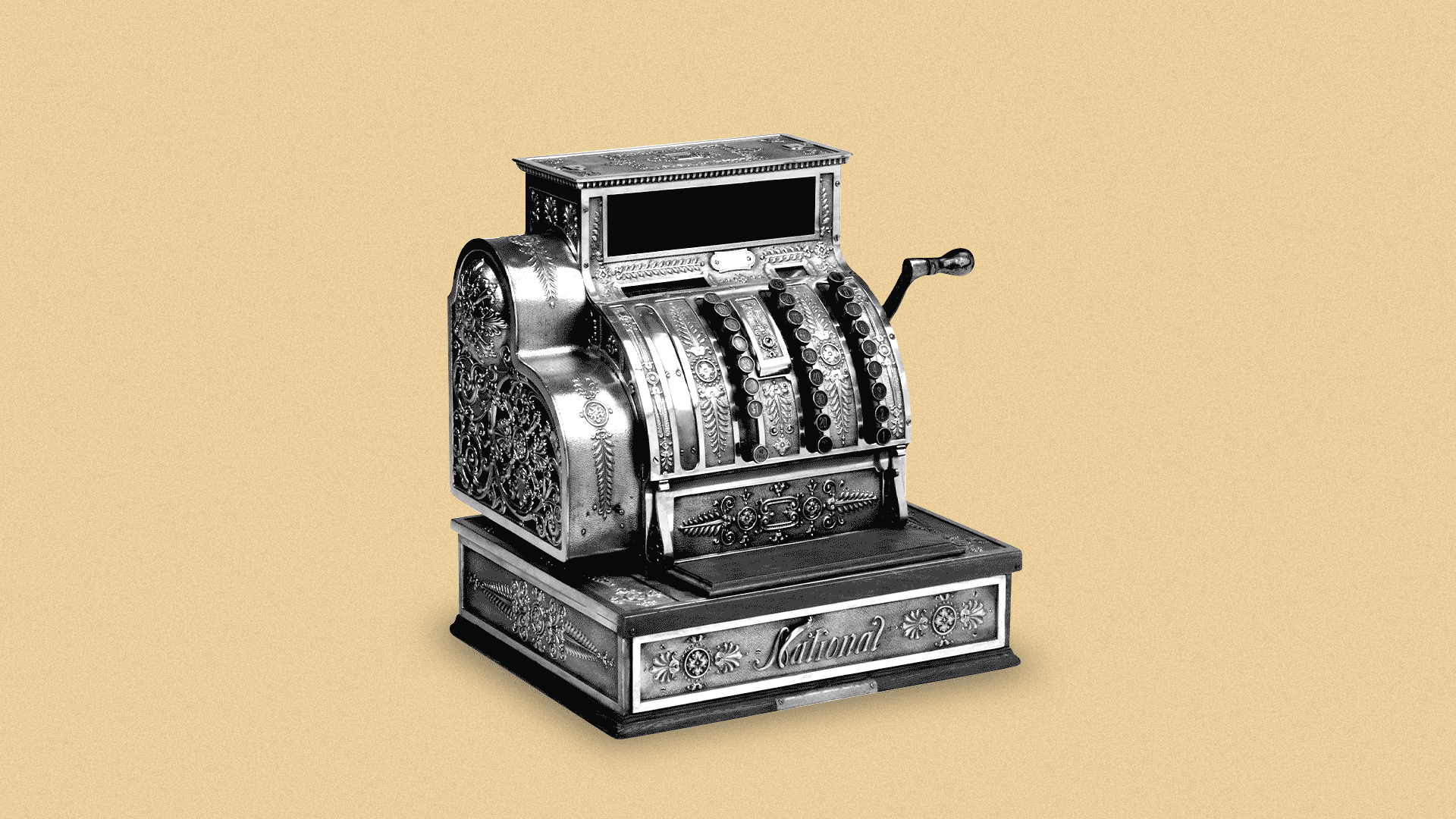 The state of the consumer around the world will be in focus in the coming days, writes Axios' Courtenay Brown.
What's going on: The world's two biggest economies will release retail sales figures for July, while the biggest retailers in the U.S. will also release earnings next week.
What to watch: U.S. retail sales out tomorrow are expected to continue their rebound — though at a slower pace than in previous months — and likely surpass the level seen before the pandemic hit.
In China, retail sales released tonight are expected to rise 0.1% from the prior month, hitting positive territory for the first time this year.
Meanwhile, major U.S. retailers Walmart and Target will release quarterly results on Tuesday and Wednesday, respectively. They're expected to make plenty of money — rivaling this time last year — as consumers continued to shop online and in-store for essentials.
9. Building of the week: NTU, Singapore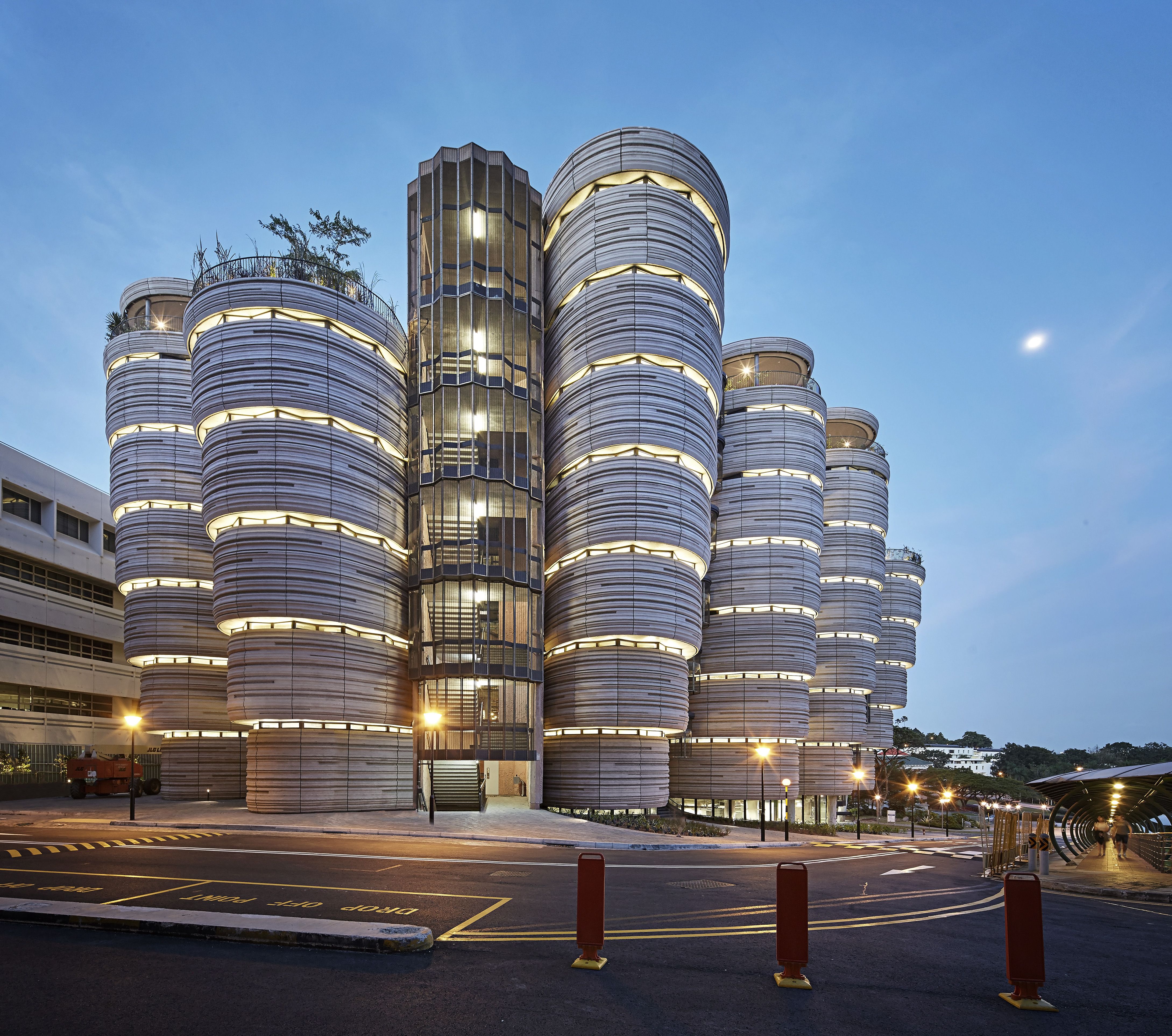 Some call it The Hive; others liken it to a dozen concrete parsnips. Its official name is the Learning Hub at Nanyang Technological University in Singapore, designed by Heatherwick Studio in 2015.
The 12 towers house 56 oval classrooms, clustered around an open atrium.
No fans are used in the energy-efficient air-conditioning system, which instead draws Singapore's natural breezes over water-cooled coils.
Illustrator Sara Fanelli created 700 drawings to be cast into the concrete, referencing everything from science to art and literature.