Axios Capital
May 05, 2022
Happy Thursday! I wrote this morning about the math behind Elon Musk's Twitter takeover, and why it still doesn't entirely add up, even after $7 billion of new outside equity commitments.
In this newsletter, I talk a bit about the seemingly arbitrary nature of his Twitter valuation. Also: A zoomed-out look at the stock market in the era of positive interest rates; the rise of cash buyers for homes; the problem with road-safety campaigns; a hopeful sign on the labor front; and more. All in 1,279 words, a 5-minute read.
1 big thing: The new healthy
We've reverted to normal, and, all things considered, it's not so bad.
Why it matters: For the first time in well over a decade, it's hard to look at the stock market and declare that it's being artificially boosted by ultra-low interest rates.
Now that rates are positive and are expected to continue to rise, some of the most high-flying stocks have fallen sharply to earth. But the stock market as a whole looks remarkably healthy.
The big picture: The S&P 500 is having a bad morning on Thursday, bringing it to a level roughly 13% below the all-time high seen in January. But it's still up 25% from the pre-pandemic high, and up 270% from the 2007 pre-financial crisis high point.
For substantially all of that time, the long bull market in stocks could be explained by extraordinary action from the world's central banks, which drove interest rates to zero and promised to keep them there to counteract the effects first of the global financial crisis, and then of the COVID-19 pandemic.
No longer is that the case: The market is pricing in overnight rates at 2.8% by the end of this year. Long-term real rates are also normalizing: The 10-year Treasury bond hit 3% this week, and a 30-year mortgage is likely to cost you 5.5% at this point.
Between the lines: Higher interest rates mean that far-away profits are worth much less than they were just a few months ago. More generally, they also tend to tame animal spirits and reduce risk appetite. (There's less incentive to swing for the fences if you can't get a guaranteed risk-free return.)
Investment strategies have moved from "get rich quick" to "get rich slowly." Retail investors aren't panicking and pulling their funds out of the market; they're just less enthusiastic about meme stocks and NFTs. (Robinhood's equities volume was just $36 million in the first quarter of 2022, down from $133 million a year previously.)
Value investors are beginning to wake up: Berkshire Hathaway spent $51 billion buying stocks in the first quarter.
Reality check: At the end of 2020, I was skeptical "that nosebleed valuations for things like Bitcoin or Tesla stock can survive a reversion-to-boring trade."
Since that newsletter came out, Bitcoin has risen by 75%, while Tesla stock is up 45%.
By the numbers: It turns out that both markets and the economy are surprisingly robust in the face of interest rate shocks. Stocks continue to trade at a healthy valuation of 17.7 times earnings, above the "fairly valued" benchmark of 15 times, while the labor market is still extraordinarily tight.
The bottom line: The markets seem to be pricing in a soft landing — one where the economy remains strong, while stocks revert to being a vehicle for long-term savings rather than short-term speculation. That's a huge vote of confidence in Jay Powell's Federal Reserve.
Bonus chart: 20 years of the S&P 500
2. Don't try to make sense of valuations
Stock market indices are a good guide to broad sentiment, but individual valuations can be much more idiosyncratic.
The acquisition of Twitter by Musk has thrown into sharp relief companies' seemingly arbitrary valuations, and the way in which a soaring share price doesn't necessarily mean a stratospheric valuation.
By the numbers: Twitter, Domino's Pizza, and Caesars Entertainment all have roughly the same annual revenues.
Twitter has been the laggard in the stock market — since September 2014, its stock has fallen by 3%. Meanwhile, Domino's stock is up by 357%.
Caesars shares, a bit of a special case, have risen by 1,470% over the same time frame — a testament to the way in which the holding company managed to outmaneuver creditors of its main operating subsidiary, which filed for bankruptcy in 2015.
In terms of market capitalization, however, underperforming Twitter is still worth substantially more than Domino's and Caesars combined. It's also the most valuable company of the three in terms of enterprise value.
Why it matters: The stock market is very noisy. Airbnb has lower revenues than Twitter, but is worth well over twice as much, even with its share price going largely sideways since it went public in December 2020.
The bottom line: Corporate valuations can be highly arbitrary.
Musk made that explicit when he chose a takeover bid price for Twitter — $54.20 per share — that doubles as a marijuana joke.
3. Why it's so hard to buy a house
The proportion of homes being sold for cash — deals where the buyer isn't taking out a mortgage — hit a new high of 28% in March. That's the highest level we've seen since the post-crisis years, when a lot of home sales were foreclosures. (To buy a home out of foreclosure, you have to pay in cash.)
Why it matters: This is a sign that the housing market is still extremely tight, and that there's little hope high mortgage rates will bring down prices. After all, high borrowing costs do nothing to deter cash buyers.
What they're saying: "Cash sales are a sign of a hot market," says National Association of Realtors economist Gay Cororaton.
If you want to win a bidding war, making an all-cash offer is strongly advised in many markets. But for the overwhelming majority of Americans, it's also impossible.
The bottom line: It's now harder than ever to move from one home to another with the same value. Not only will the new mortgage cost you a lot more than you're currently paying, but even winning the bidding war for a new place will be hard if you need any kind of financing.
4. The problem with road safety signage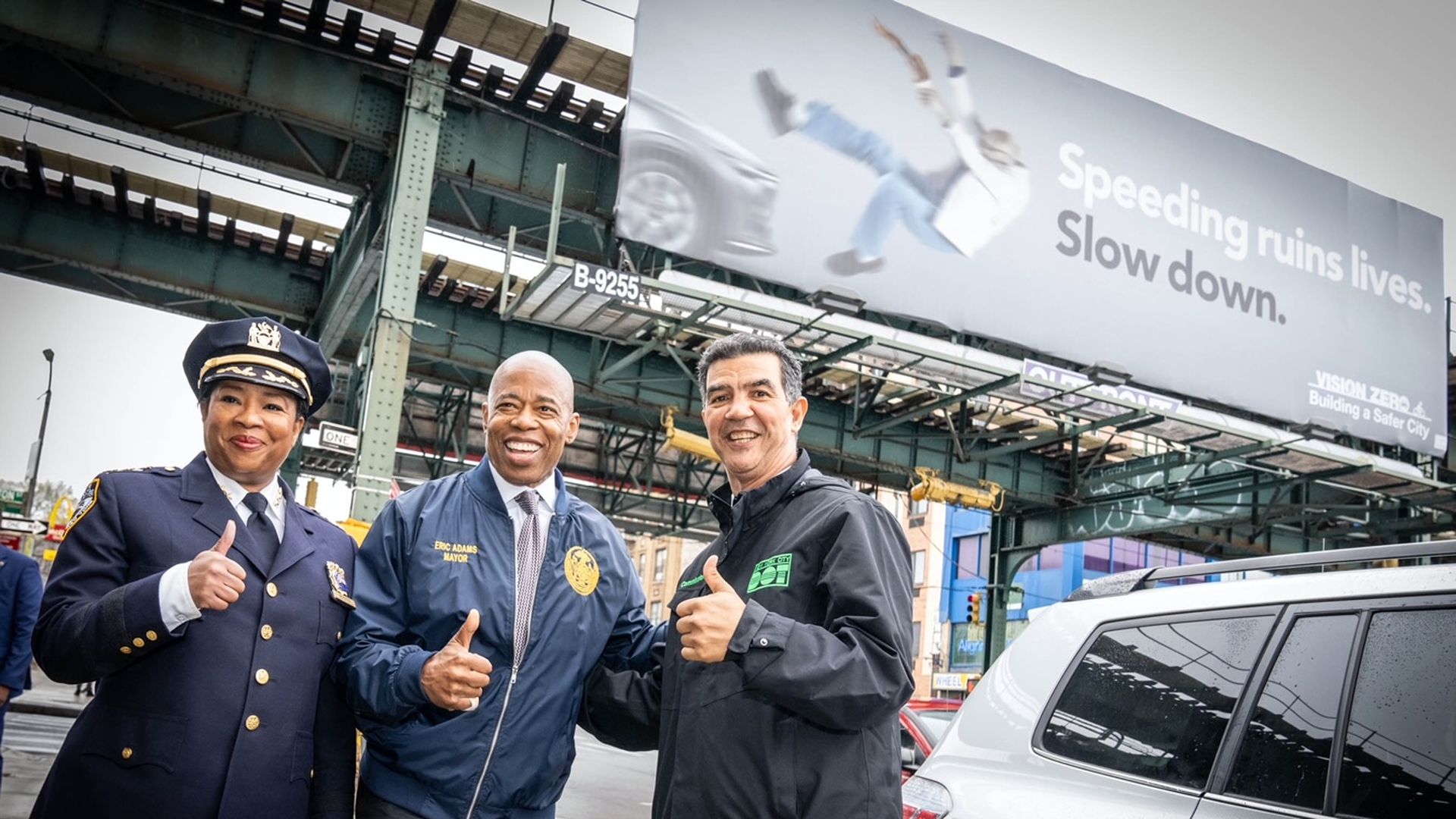 If painting roads saves lives, how about putting up billboards? Turns out, that might be counterproductive.
Why it matters: There's a general tendency to believe that "awareness" is always and everywhere a good thing. But that's not an empirical finding. Sometimes, such awareness can backfire.
Driving the news: New York City announced this week it would spend $4 million on a campaign to try to curb dangerous driving behaviors like speeding. At the center of the campaign are billboards like the one pictured above, showing a gruesome traffic accident.
The catch: Such visuals can end up causing even more distraction.
The big picture: A recent study of traffic signs in Texas found that interventions that "seize people's attention" (the study looked at signs showing the number of recent local traffic fatalities) can end up causing more deaths.
What they found: "In-your-face," "sobering," negatively framed messages seize too much attention (i.e., are too salient), interfering with drivers' ability to respond to changes in traffic conditions.
By the numbers: Weeks when the signs were displayed saw a 4.5% increase in the number of crashes over 10 kilometers (6.2 miles) after seeing a sign. That works out to an extra 16 fatalities per year, just in Texas.
The bottom line: Driving slowly and safely is a habit, not something that people should be consciously thinking about. A shocking sign is more likely to just end up distracting drivers than it is to cause a lasting change in behavior.
5. A small step to beef up the labor force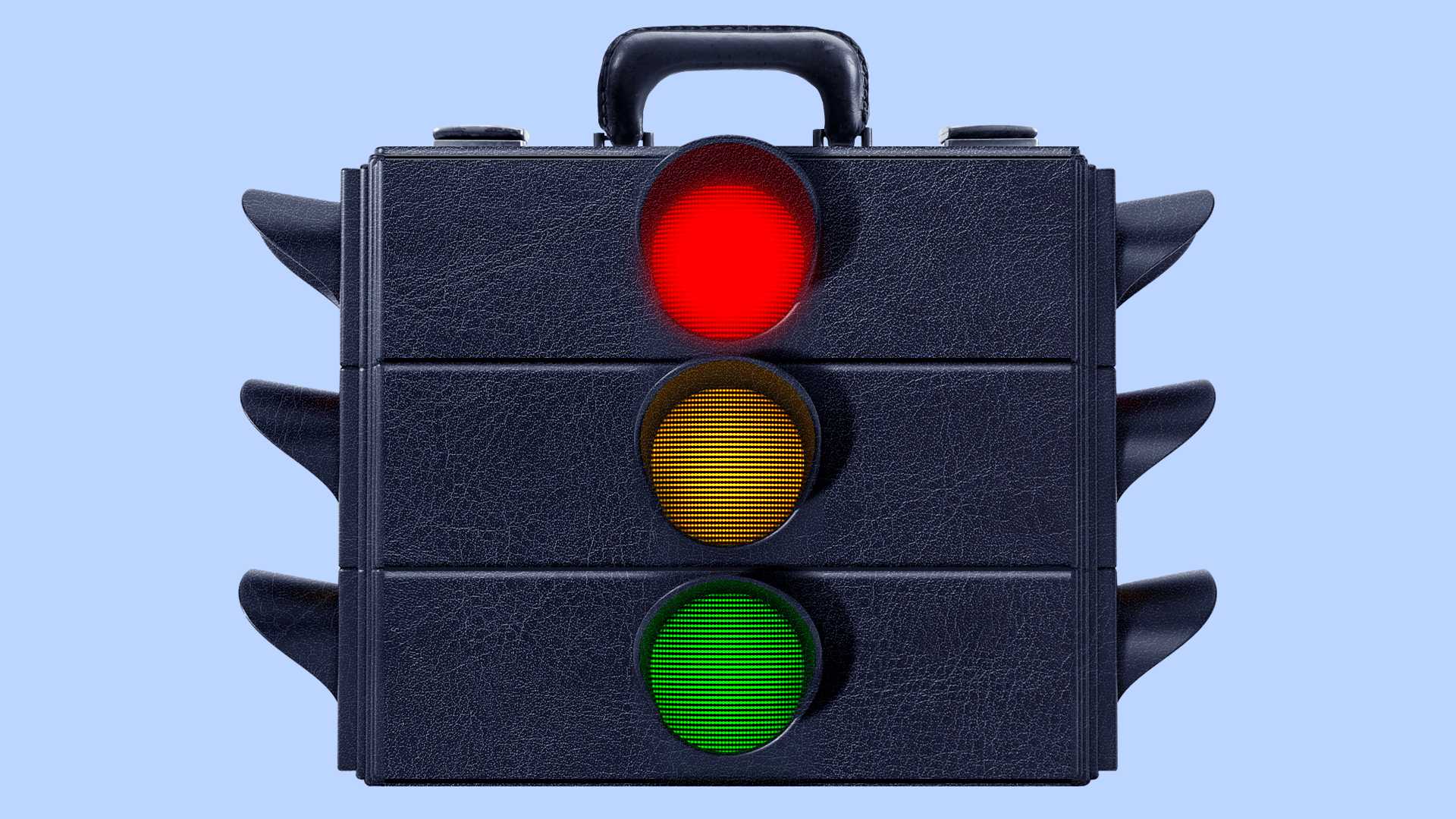 When there's a labor shortage, one easy and obvious thing to do is increase the supply of labor.
Driving the news: The U.S. announced this week that foreigners will be able to continue working on expired visas for as long as 18 months, while it works on clearing a backlog of 1.5 million work-permit applications. The move could stop 420,000 workers from having to stop doing their jobs for visa reasons.
The big picture: The stopgap measure doesn't remotely make up for the sharp drop in legal immigration that began during the Trump administration, and was accelerated by the pandemic. But it's a humane and sensible thing to do all the same — and might even help ease supply-side inflation pressures.