Axios Capital
April 14, 2022
I make no apologies for the inflation-heavy newsletter this week; it's not every week that we see the headline inflation rate coming in at 8.5%. Nothing could be more important than that, absent Elon Musk launching a takeover bid for — oh.
Elsewhere: I wrote about how inflation has probably now peaked for Axios Markets, and also about why it doesn't mean we're in a recession for Axios AM.
In this newsletter, I'll look at the national debt; what's gone up in price the most (and the least); the price of AriZona iced tea; the latest news from the Kardashian clan; and more. (Yes, there will be Elon.) All in 1,512 words, a 6-minute read.
1 big thing: Goblin mode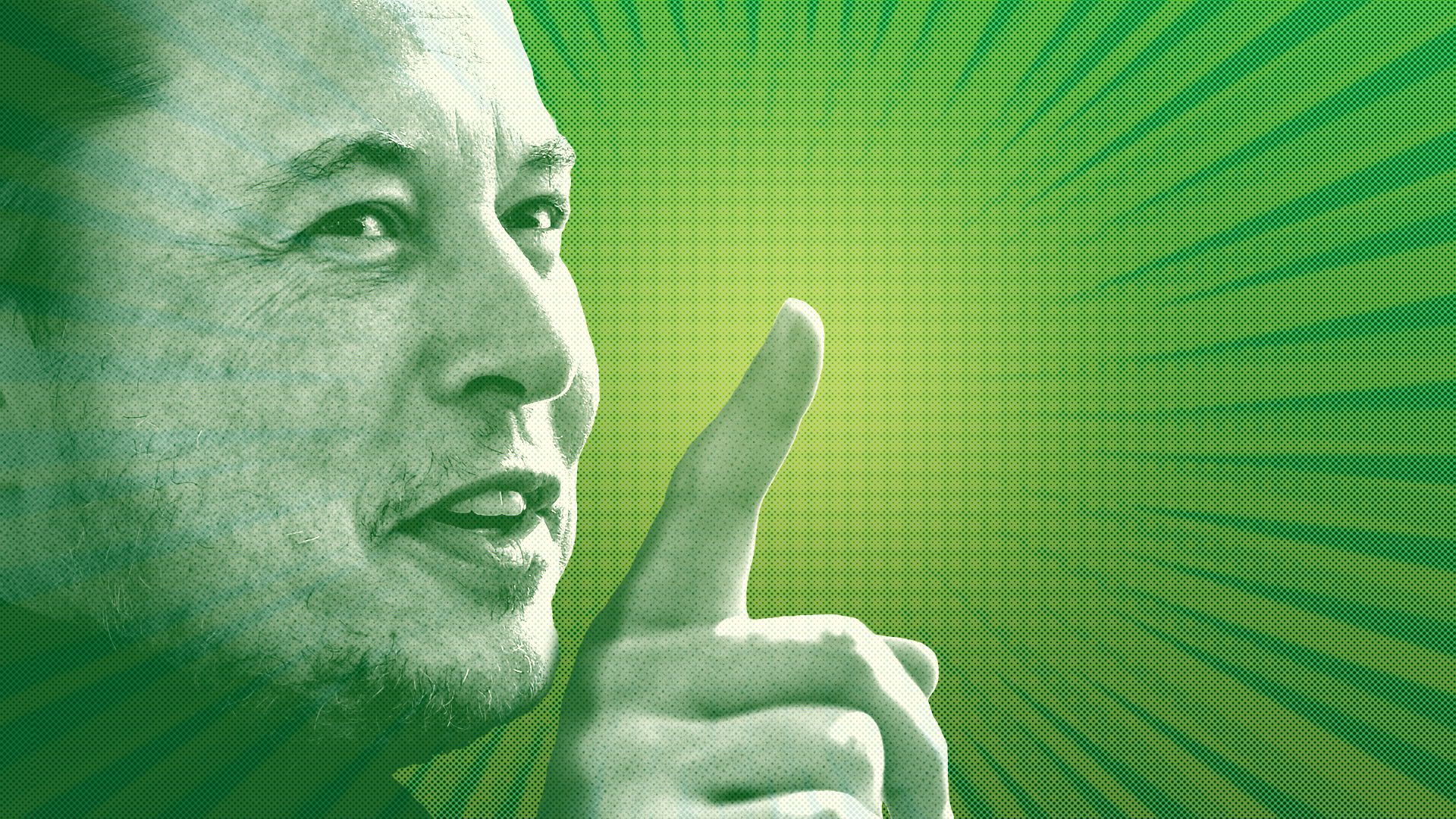 The goblin is serious.
Why it matters: The world's richest man — someone who used to be compared to Marvel's Iron Man — is increasingly behaving like a movie supervillain, commanding seemingly unlimited resources with which to finance his mischief-making.
The big picture: Elon Musk has decided he wants to take Twitter private at $54.20 per share, assuming he can get "anticipated financing" in place.
In a 138-word offer letter to Twitter board chair Bret Taylor that includes the words "I" or "my" 11 different times, Musk writes that "Twitter has extraordinary potential. I will unlock it."
Flashback: Elon Musk recently referred to himself as being "in goblin mode" when he took a 9.1% stake in Twitter and started tweeting manically about things like converting its headquarters to a homeless shelter.
Threat level: Musk can be a very dangerous beast when goblin mode is enabled.
You're going to hear much more about this bid than you would about a normal proposed M&A transaction, in large part because Twitter is where journalists congregate and do a lot of their work, and they really don't want to be working in Elon Musk's private playpen.
Reality check: Musk claims his offer is "best and final," which will make it easier for Twitter's board to reject.
Twitter shares were trading above the proposed takeover price as recently as October, and although Musk is close to Twitter co-founder and board member Jack Dorsey, it's hard to imagine there's a level of goodwill towards him in the Twitter boardroom that would militate in favor of accepting his (extremely vague) offer.
The bottom line: "There will be distractions ahead," wrote Twitter CEO Parag Agrawal after Musk decided not to join the Twitter board. This outcome was generally considered a low-probability worst-case scenario. Now it's here.
2. Inflating the debt away
America has inflated away $2.7 trillion of its national debt in the 14 months since President Biden took office.
Why it matters: If you want to find a silver lining in the latest inflation data, look to that fact that despite all his new spending programs, Biden has presided over a national debt that has remained astonishingly flat in real terms.
By the numbers: When Biden took office, the national debt stood at $27.8 trillion, as measured in January 2021 dollars. The national debt today, measured in the same dollars, is $27.7 trillion — a decline of $79 billion.
Be smart: Inflation doesn't help when it comes to the deficit. The prices of the things the government pays for — pensions, medical care, cruise missiles — are going up just as fast as anything else.
When it comes to the stock of accumulated debt, however — the fruit of decades of deficits from prior administrations — inflation can help to bring it down quite quickly.
How it works: Let's say that the government issued a one-year Treasury bill for $1,000 a year ago. It can now roll over that debt by borrowing $1,000 today. The real value of the debt has fallen to $921 if you're measuring in the dollars of a year ago.
The big picture: This time last year, Treasury could borrow one-year money at 0% interest. That corresponded to a very attractive real rate of about -4%.
The government now has to pay interest of about 1.75% at the same maturity, but the real rate — after accounting for inflation — is an even more attractive -7%. In fact, if you take the one-year Treasury yield and subtract the rate of inflation, the result has never been this low.
Economic theory says nominal interest rates are likely to rise, and will eventually converge with the rate of inflation. But that hasn't happened yet, and real interest rates have been negative for most of the past 20 years.
The bottom line: Inflation is bad for savers — which means it's good for borrowers. And there's no bigger borrower than the U.S. government.
3. Where to find inflation
If you rank the 318 different items in the government's inflation report according to how far they've gone up in price since before the pandemic hit, unleaded regular gasoline comes in at the very top of the list, with a price rise of 62%.
Why it matters: Unleaded regular gasoline is the most salient price in the economy, advertised in two-foot-high numbers on every major road in the country. But it's an extreme outlier when it comes to inflation.
The item with the highest price rise that isn't related to energy or motoring is ... laundry equipment. Don't ask me why. That's up 37.5% from pre-pandemic levels.
At the other end of the spectrum is a list of items that are now cheaper, in nominal terms, than they were in January 2020. That list includes drugs, public transportation, televisions, airline fares, men's suits, admission to sporting events — and, most importantly, toys.
The bottom line: Buy toys. And take public transportation to pick them up.
4. Keeping up with the streamers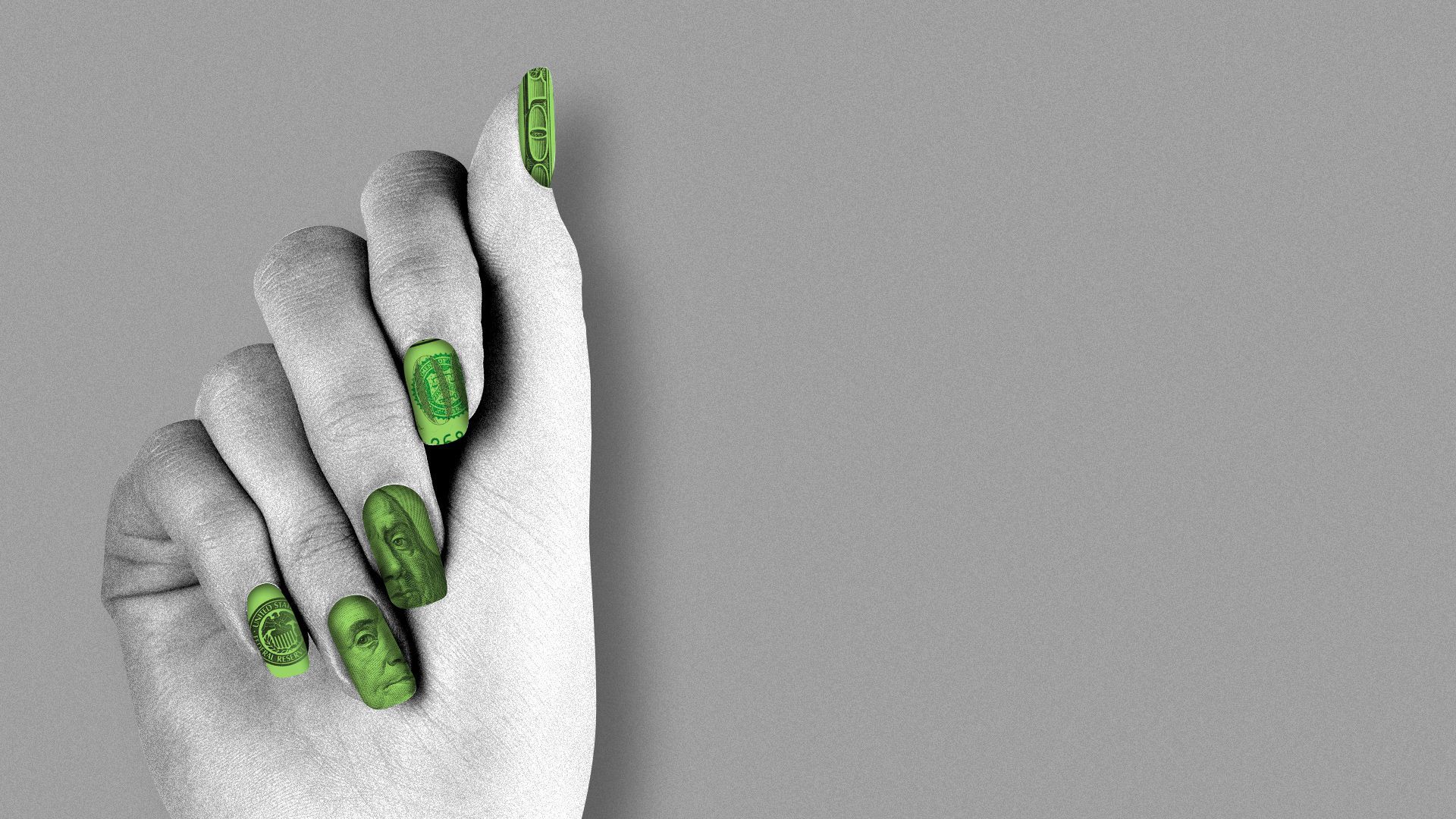 "The Kardashians" are now on Hulu — the new season premieres tonight — and I've picked Axios media reporter Sara Fischer's brain to provide all the hot takes you'll need to sound insightful without actually having to watch the show.
By moving to a streaming service, the Kardashian-Jenners are keeping up with the attention economy. Who even watches basic cable any more?
The Disney strategy of making large bets on existing IP is on full display here. It started with movies — Disney now only makes movies that are a part of bigger franchises. Hulu, Disney's other streaming service, has clearly been paying attention: It spent a reported nine-figure sum to acquire the Kardashians.
The Disney cash is just the cherry on top when it comes to the value the Kardashians are getting from this show. Check out matriarch Kris Jenner's Instagram bio, which features no less than 11 brands, from Kylie Cosmetics to Safely cleaning products, that are linked to the family. All of them ultimately get their revenues from the family remaining in the public eye.
For Hulu, success will be measured not so much in how many people watch the show, but rather in how many people subscribe to Hulu in order to watch the show. That said, if the clan continue to hit a public nerve, expect the franchise to expand to other parts of the Disney empire.
Disney's gain is Comcast's loss. The Kardashians used to be on the E! cable channel, where they had declining ratings for well over a decade. While the reality show's archives are still available on Comcast's Peacock streaming channel (and while Comcast still retains a 20% stake in Hulu), Disney clearly conceptualized a way to bring the family back to popular prominence in a way that NBC Universal never could.
5. Don Vultaggio, inflation fighter
23 ounces of AriZona iced tea is a lot of iced tea — it's 680 ml, or more than 90% of the liquid in a bottle of wine. And you can buy it for 99 cents in gas stations and corner stores across the country, the same price that it's been for 30 years.
Why it matters: The stubborn refusal of the drink's manufacturer to raise prices has everything to do with the fact that it's controlled and owned by a single billionaire, Don Vultaggio, who has no fiduciary duty to maximize profits or shareholder value.
Flashback: Vultaggio spent seven years fighting with his co-founder, John Ferolito, who wanted to be able to sell his stake in the company to a major multinational like Tata Global Beverages, Nestlé, or Coca-Cola. Vultaggio won the fight, and Ferolito ended up having to sell his stake back to the company for a mere $1 billion or so — significantly less than the big companies were offering.
The big picture: The main force holding AriZona inflation at bay is the sheer stubbornness of Vultaggio, and his attachment to the way in which the 99-cent can effectively markets itself.
Against that is inflation itself — especially in the prices of aluminum, for his cans; corn syrup, for his drinks; and diesel, for transporting his wares to wholesalers.
Between the lines: The result is much tighter margins, every year. But why would a billionaire need fatter margins? Like all billionaires, Vultaggio has certainly done extremely well in the markets in recent years, and more money wouldn't buy him more happiness — especially if it meant giving up the 99-cent price point that he's clung to for 30 years.
The bottom line: Public companies are under constant pressure to improve margins in a way that family-owned companies often aren't. But family ownership can come with other pressures of its own.
6. Building of the week: Suzhou Museum, China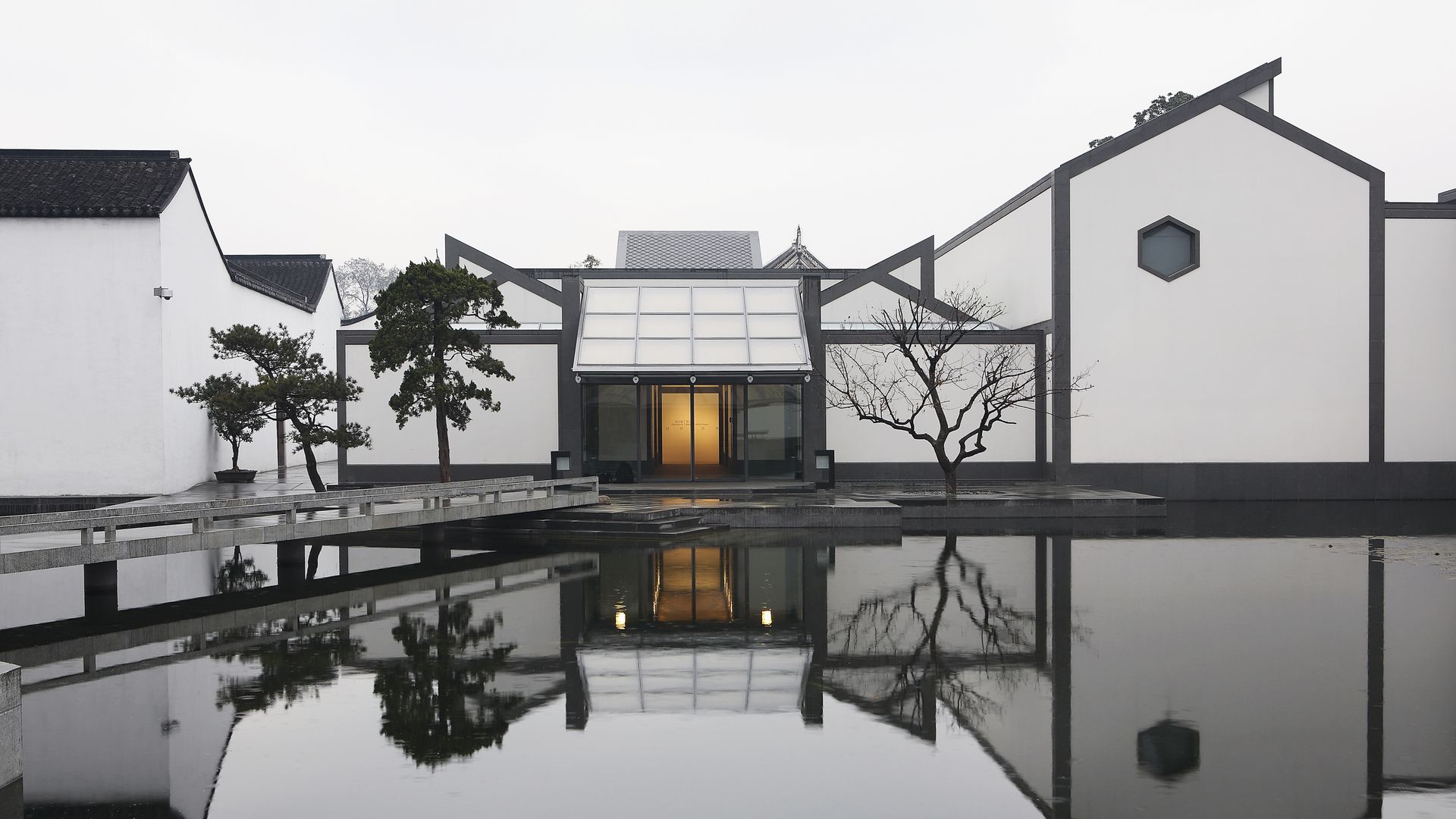 The Suzhou Museum lies in Suzhou, the home town of its architect, the Chinese-American legend I.M. Pei. Completed in 2006, it was one of his last buildings.
The building and its gardens are impossible to separate; each of the plants was individually chosen by the architect. The dynamic building, more than most, can only really be experienced by walking through it, rather than looking at static photographs.
If you can't get into China right now, Google has attempted a walk-through here.