Axios Capital
March 11, 2021
Congratulations on making it through a full year of the plague. Congress celebrated by passing a $1.9 trillion stimulus bill, which I cover in this week's newsletter, along with items on the generosity economy, GameStop, Clubhouse, NFTs, and much more.
The whole thing is 1,670 words, a 6-minute read.
1 big thing: Stimulated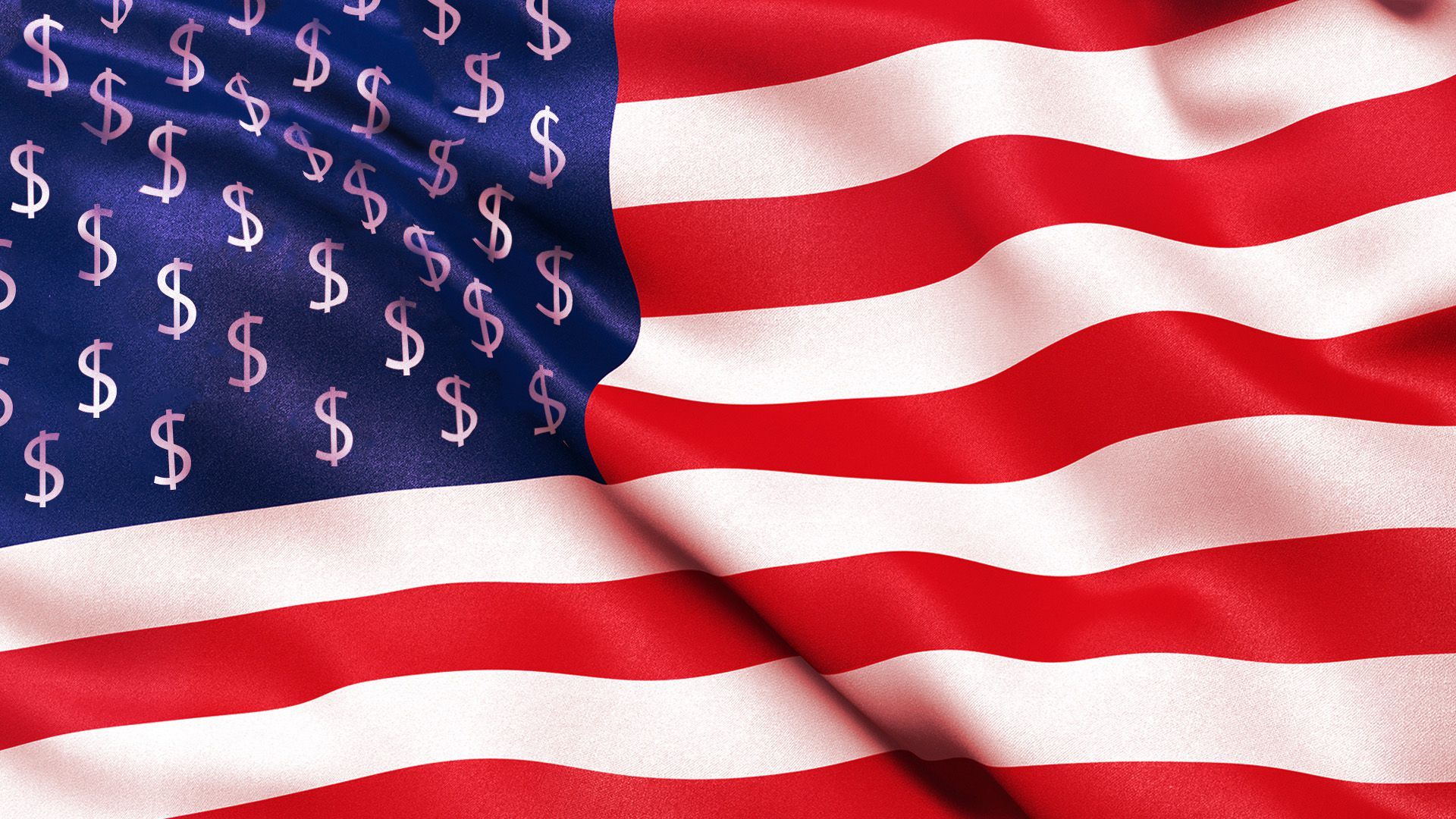 The total economic stimulus passed by the U.S. government over the past year is $5.3 trillion. That's a number so mind-bogglingly enormous that it becomes almost impossible to comprehend, so here's another way to put it: More than $43,000 per U.S. household.
What they're saying: "We are now charting a very different course out of this crisis compared to the one a decade ago," said Treasury Secretary Janet Yellen in a statement emphasizing the massive difference in the post-crisis economic policy of Obama and Biden.
"There are no benefits to enduring two historic economic crises in a 13-year span, except for one," Yellen added in a speech this week. "Our mistakes are fresh in our memories. We can learn from them."
The big picture: Economists now predict the economy will grow at a 6% pace this year, with the addition of as many as 3 million new jobs, as Biden's stimulus plan kicks in. That's a significant upward revision from their 4.3% growth forecast as recently as January.
This time last year, the Wall Street consensus was that a coronavirus-addled economy would grow by only 2% in 2021, per FactSet.
Astonishingly, thanks to the latest round of stimulus, the OECD forecasts that the real size of the U.S. economy at the end of this year will be marginally higher than was expected pre-pandemic. We will not only have made up all the ground lost in the second quarter of 2020, but we will have caught up to where we were expected to have been without a pandemic at all.
The stimulus is hugely popular, in large part because a lot of it is going directly into Americans' pockets in the form of cash. Despite the fact that zero Republican senators voted for the bill, a majority of Republican voters think that it is either the right size (35%) or is actually too small (19%). Some 63% of lower-income Republicans support the bill.
How it works: There's money for almost everybody in this bill — for low-income workers, for the unemployed, for schools, for restaurants, for state and local governments, for renters, for homeowners, for the homeless. It feels a bit like an Oprah giveaway — you get a car! You get a car! Everybody gets a car!
The amount of money being spent is so large that it's even spilling over into economic growth forecasts for other countries, including the euro area and China. The OECD thinks they will grow about 0.5% faster this year thanks to the U.S. stimulus.
Why it matters: This is uncharted economic territory — all the more so because none of the cash has come out of tax revenues. The past year, under Republicans and Democrats alike, has proved that "pay-fors" are a political convention that can be ignored at will.
The bottom line: Central banks are no longer the only game in town. In fact, this stimulus has helped long-term interest rates move back up to slightly more normal levels.
U.S. politicians are finally doing what Fed governors have been begging them to do for years — which is to stimulate growth and employment directly, rather than leaving that to the central bank.
2. The less necessary man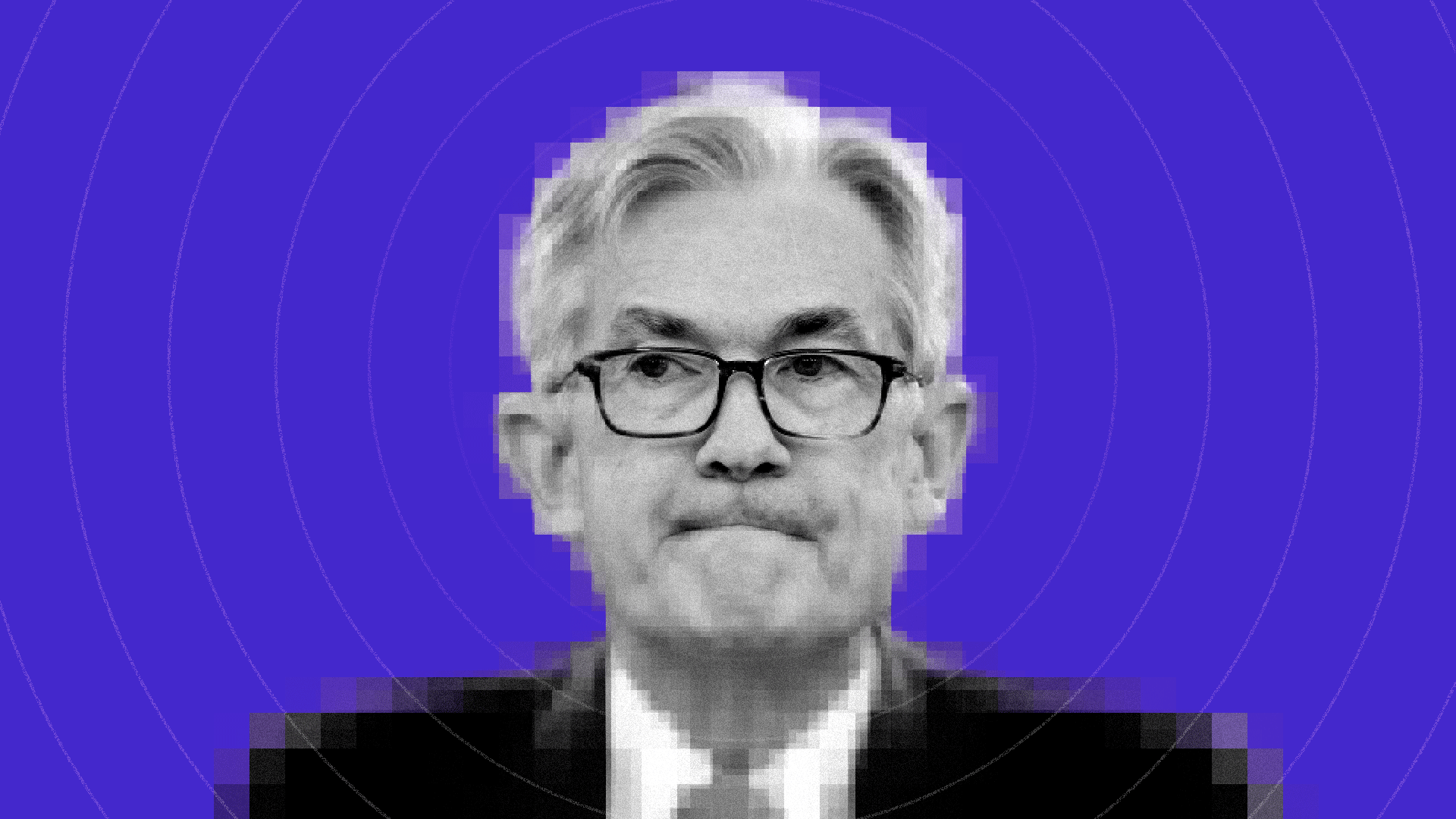 One sign that the stimulus has partially sidelined America's central bank is the way in which the government is taking over some of the crisis lending functions that until recently were the remit of the Federal Reserve.
How it works: The American Rescue Plan provides $10 billion for the State Small Business Credit Initiative (SSBCI), allowing states to lend 10 times that amount to small businesses.
The SSBCI lending comes on top of the $12 billion that was earmarked in the December stimulus for community development credit unions and other minority-focused financial institutions. That money, too, will end up being multiplied many times over.
The big picture: By giving the money out directly to states and financial institutions, rather than backstopping lending facilities at the Federal Reserve, the most recent stimulus bills keep the Fed at arm's length from the rest of the government.
Between the lines: While the Fed might not make private-sector loans any more, it's still spending $120 billion per month buying up Treasury bonds and government-backed housing bonds. That's a lot of money, but it doesn't even cover the previous deficit, let alone the $1.9 trillion that the new stimulus act is going to cost.
3. The generosity economy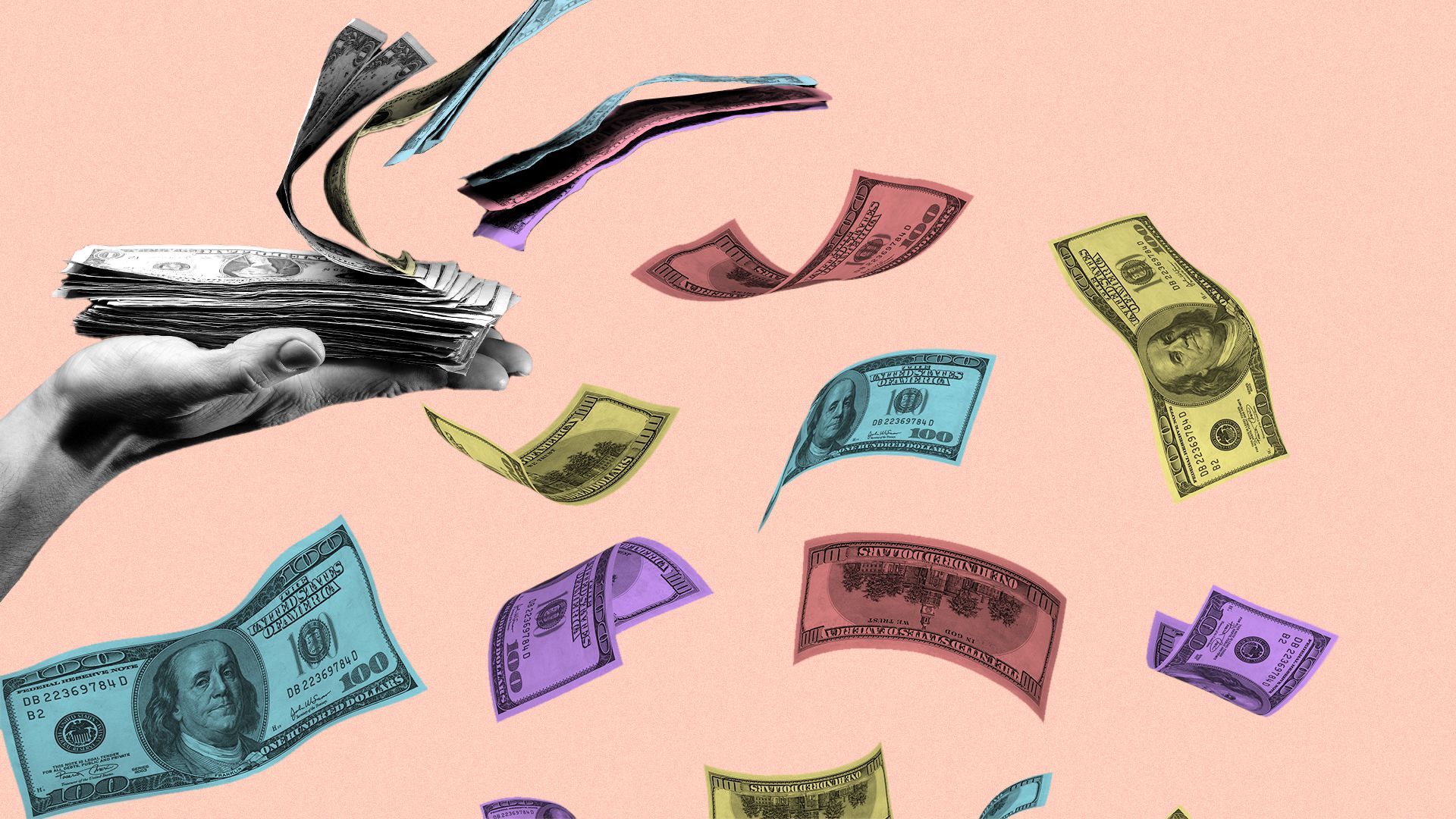 When people have more money, they're more generous to others.
Why it matters: The stimulus hasn't just seen the government giving money to the needy. It's helped increase the amount of money in the economy broadly, and that in turn has increased Americans' propensity to help each other out financially.
The big picture: Most of the stimulus money has been spent on corporations' goods and services, and is showing up as increased economic activity and increased profits. Some of it has been saved, and is showing up in increased asset prices. (Deutsche Bank, for example, expects $150 billion from the most recent stimulus to go directly into the stock market.)
Then there's another class of spending, which is money we generously give to others.
Americans have been generous when it comes to charitable giving, with the philanthropic response to the coronavirus pandemic alone reaching more than $20 billion. That's just the beginning, however.
Driving the news: Videogame platform Roblox went public yesterday at a valuation of roughly $40 billion; it makes its money by taking a 30% cut of the money that players spend buying games designed by creators they want to support.
Other "creator economy" platforms like Substack, OnlyFans, and Patreon are also booming. What they have in common is that people spend money on them less because they value the product they're buying, and more because they want to support the creator.
The market in digital interactions is growing fast. It is based on the idea that consumers like to be given the opportunity to support other people on the internet, just as they might tip their local barista.
A similar dynamic is helping to undergird the rise of NFTs, which isn't entirely ironic. People like the feeling of being able to pay the artists they want to support. When the proceeds from a newly-minted NFT don't go to the artist, as in the case of Jack Dorsey's first tweet or the burned Banksy print, a convention is emerging that they should be donated to charity.
What they're saying: Quips Storythings founder Matt Locke: "In the future, everyone will be famous for $15."
How it works: Insofar as excess money is spent on generosity, that can help to tame the inflationary impact of stimulus. While the amount of money being spent is going up, the number of people it can be spent on can grow just as quickly.
4. One year in four charts
5. Clubhouse reality check
If you feel that you're being bombarded with fire takes about Clubhouse, NFTs, and SPACs, then that might be a sign you're Extremely Online.
By the numbers: A SurveyMonkey poll for Axios shows that only 4% of 4,284 respondents said that they're heard or read "a lot" about Clubhouse. The equivalent figure for TikTok was 40%.
Even fewer people — just 3% — said they had heard or read a lot about NFTs. SPACs came in at 5%.
Black Americans are much more aware of Clubhouse than their white counterparts. 10% of them said they'd heard a lot about it.
6. GameStonk 2.0
So much for the short-squeeze narrative.
GameStop shares went on another wild ride this week, reaching an intraday high of more than $348, even with the vast majority of short-sellers having been chased out of the stock during the earlier craziness in February.
There were certainly losers this time around, too, including anybody who bought at $345 at 12:15pm on Wednesday, only to see the stock plunge by more than $170 over the course of the following 30 minutes.
The narrative of Reddit traders vs. hedge fund short sellers, however, definitely no longer applies.
7. NFT sales of the week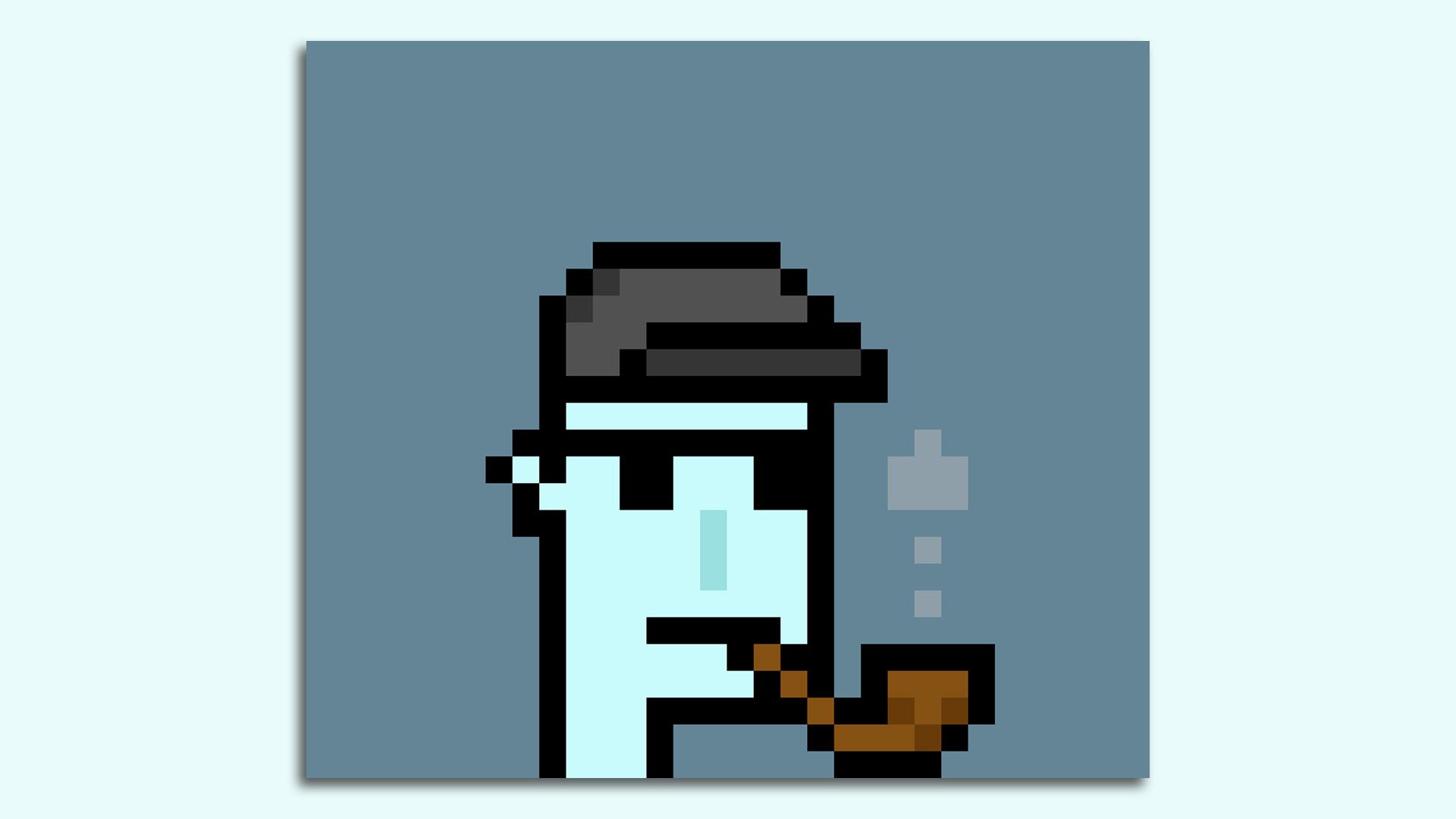 This is an alien smoking a pipe who goes by the jaunty name of CryptoPunk 7804.
The punk was bought in January 2018 by Figma CEO Dylan Field for 12 ether, then worth $15,000.
Field sold his punk this week for 4,200 ether, or $7.56 million.
By the numbers: Only nine of the 10,000 punks are aliens. The previous alien to change hands, CryptoPunk 2890, fetched 605 ether, or $762,000, in January of this year. That kind of volatility makes it hard to estimate the market cap of all CryptoPunks collectively, but there's a good chance it has now exceeded $1 billion.
Situational awareness: The record price for any NFT is now officially $69,346,250 — the final amount paid in a Christie's auction of a work by Beeple.
That's enough to vault Beeple into third place on the Wikipedia list of most expensive artworks by living artists, behind only Jeff Koons and David Hockney. (Surely Jasper Johns works have sold for more too, but privately.)
8. Quote of the week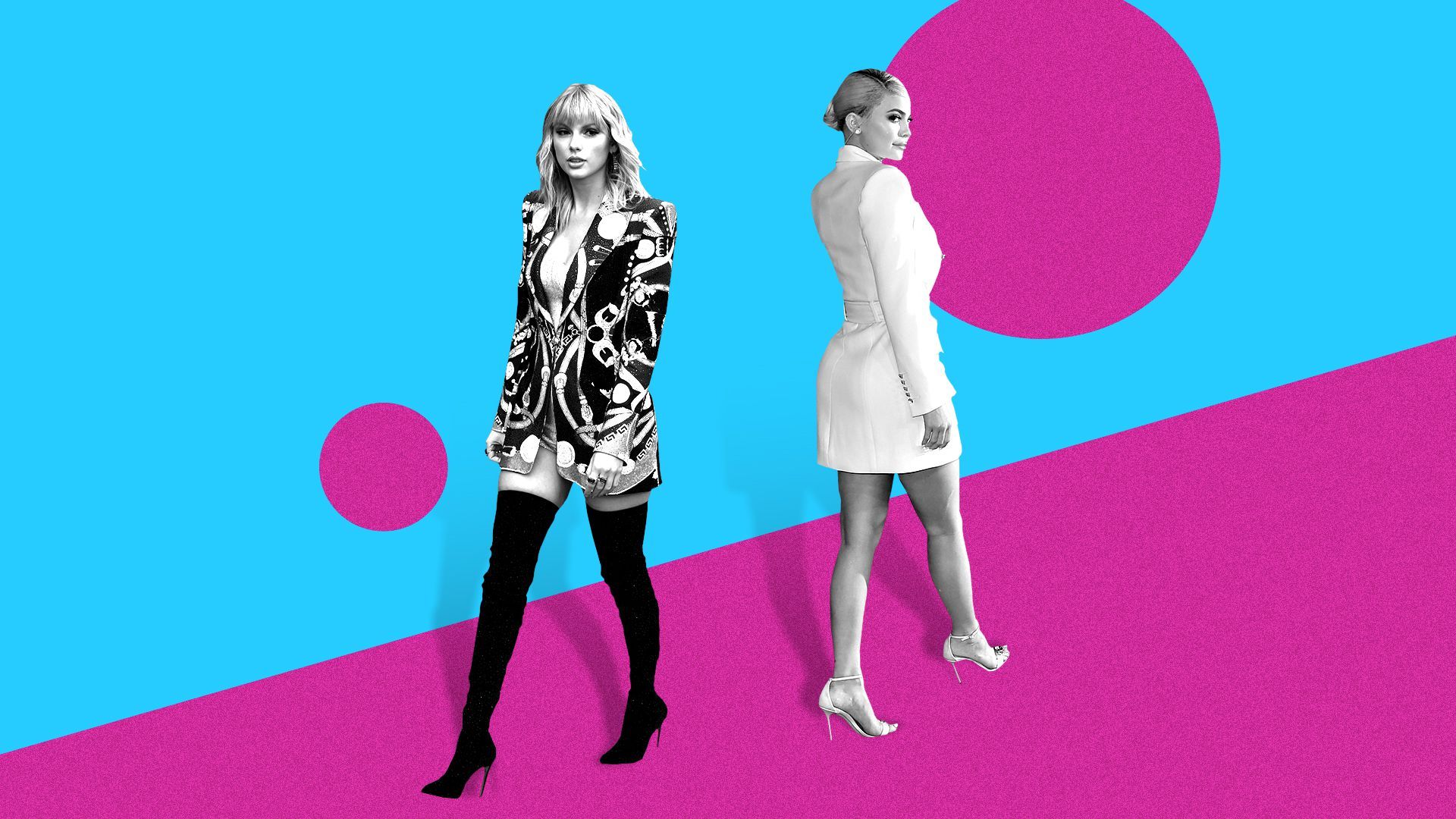 Celebrities, like anyone else, can be lured into participating in a risky investment... It is never a good idea to invest in a SPAC just because someone famous sponsors or invests in it.
— The
SEC
provides advice for individual investors
9. Coming up: Team Biden engages China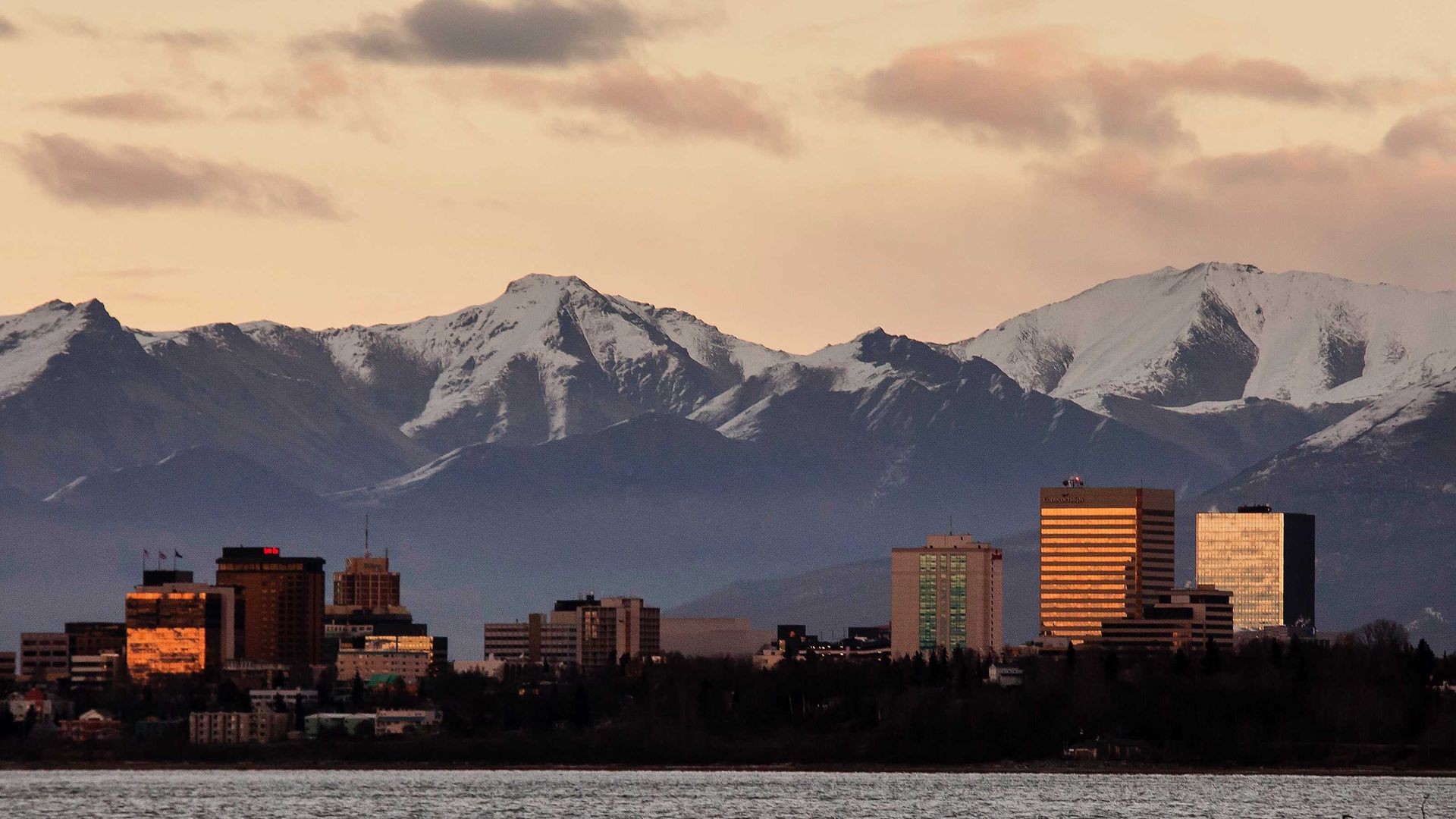 U.S. and China officials will hold the first in-person, high-level talks of the Biden era next Thursday, writes Axios' Courtenay Brown.
Why it matters: Relations between the world's biggest countries haven't been this bad in decades. Biden has yet to unwind Trump's hardline measures (like tariffs) that escalated tensions.
Our thought bubble, via Axios' Bethany Allen-Ebrahimian: China's leaders may see the current moment as a chance to persuade the new administration it has much to gain from supporting Beijing's global goals — and much to lose if the U.S. tries to thwart them.
Details: Secretary of State Antony Blinken and national security adviser Jake Sullivan will meet with their Chinese counterparts in Anchorage, Alaska — more or less halfway between Washington and Beijing.
10. Building of the week: San Siro
Giuseppe Meazza stadium, generally known as San Siro, is home to both of Milan's major soccer teams and is the largest stadium in Italy, with a seated capacity of 80,000.
The original structure, designed by Ulisse Stacchini, dates to 1926; the massive spiral ramps were added in 1955 to give access to a new upper tier of seats.
The roof, with its distinctive red girders, was added by architects Ronca & Calzolari in 1990 when Italy hosted the World Cup.