Axios Capital
October 14, 2021
Situational awareness: Season 3 of "Succession" begins on Sunday. Just saying.
In this week's newsletter: Just when you thought the COVID-19 crisis was abating, a new crisis emerges. Plus: Experimental macroeconomics, the minimum wage, the quit rate, "transitory," the IMF's political struggles, and much more. It's 1,746 words, a 6.5-minute read.
1 big thing: The energy crisis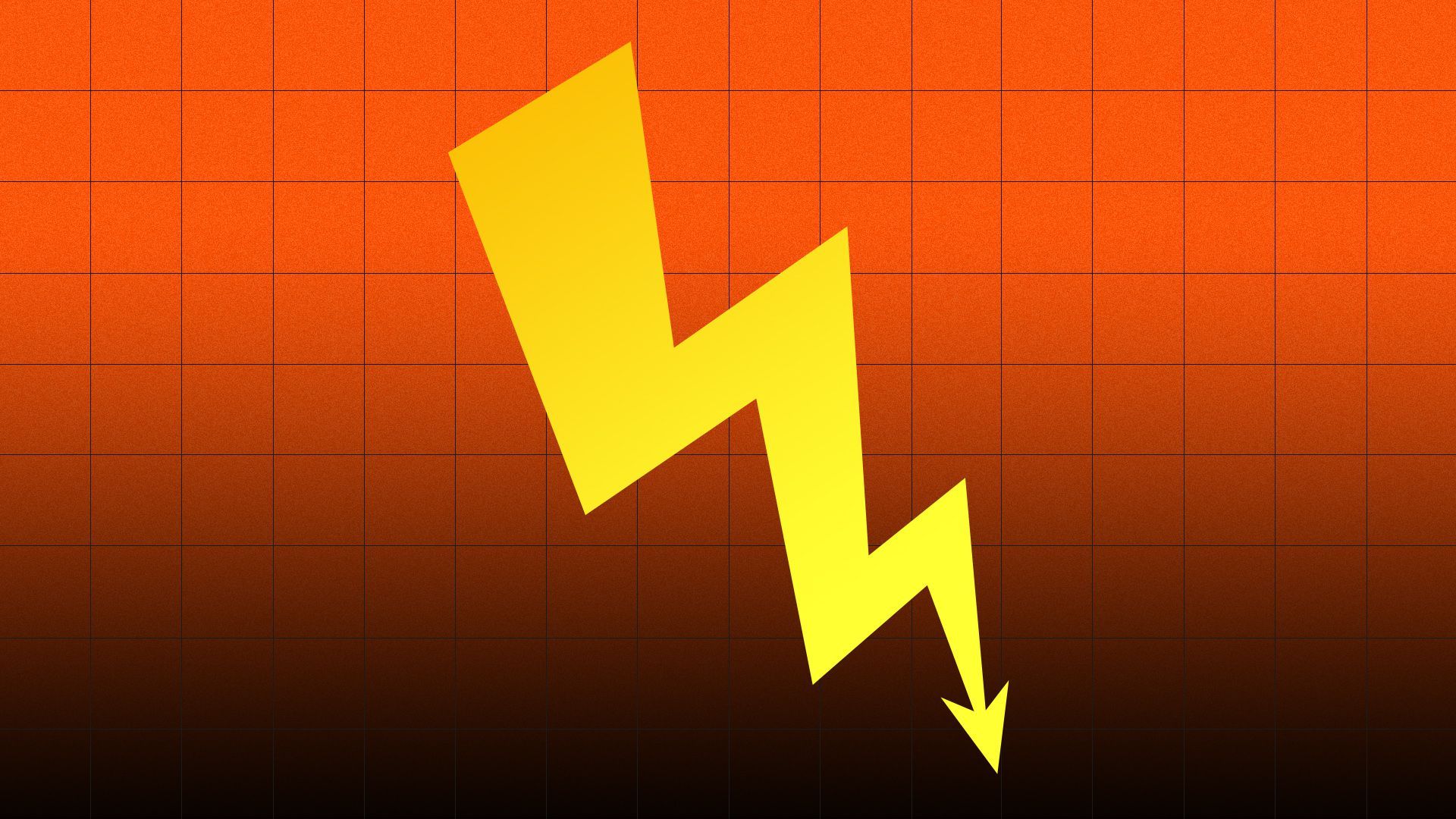 An energy crisis around the world is hitting households and manufacturers that were already struggling to recover from the global pandemic.
Why it matters: This is something of a perfect storm of crises. It features supply shortages, especially from China; inflation; slowing growth; labor shortages; Russia's continued geopolitical muscle-flexing; and, of course, the fear that the world will burn to a crisp.
Driving the news: A combination of weather-related issues (many of which are related to climate change), unexpected demand, and planned outages has sent natural gas and coal prices through the roof.
China's energy shortage has already caused high-tech manufacturing centers to close their doors.
India is in even worse shape, with much less ability to bring new power sources online.
The big picture: Inflation is bad, but energy-price inflation is terrible. It hurts the poorest the most and scares up memories of 1970s-style stagflation, where rising prices are combined with anemic growth.
The global energy transition to renewables is well under way, but hasn't come soon enough.
"Pressures on the energy system are not going to relent in the coming decades," writes the International Energy Agency in its latest World Energy Outlook, released on Wednesday.
By the numbers: Around the world, the demand for coal is far outstripping supply. The price of coal on the Nymex exchange in New York reached $274 per metric ton on Oct. 5. A year ago, it was $57.
European natural gas prices rose roughly sixfold between early May and early October.
What's next: The U.N. Climate Summit in Glasgow begins on Oct. 31.
Our thought bubble, from Axios' Andrew Freedman: This crisis is likely to make China and India more reluctant to commit to phasing out coal-fired power plants in the near term.
The current crisis demonstrates that they need all the energy they can get, whatever the source.
The bottom line: The world is reliant on fossil fuels for much-needed growth. The problems with that aren't just intergenerational. They're right here, right now.
Go deeper: Axios' Ben Geman dives into the IEA report, which shows how urgent — and difficult — the transition to renewables is going to be.
Bonus: When demand exceeds supply
When other forms of energy run out, it's nearly always coal that's used as the last-resort fallback energy source. But right now there's not even enough coal to meet demand.
2. A Nobel for experimental economics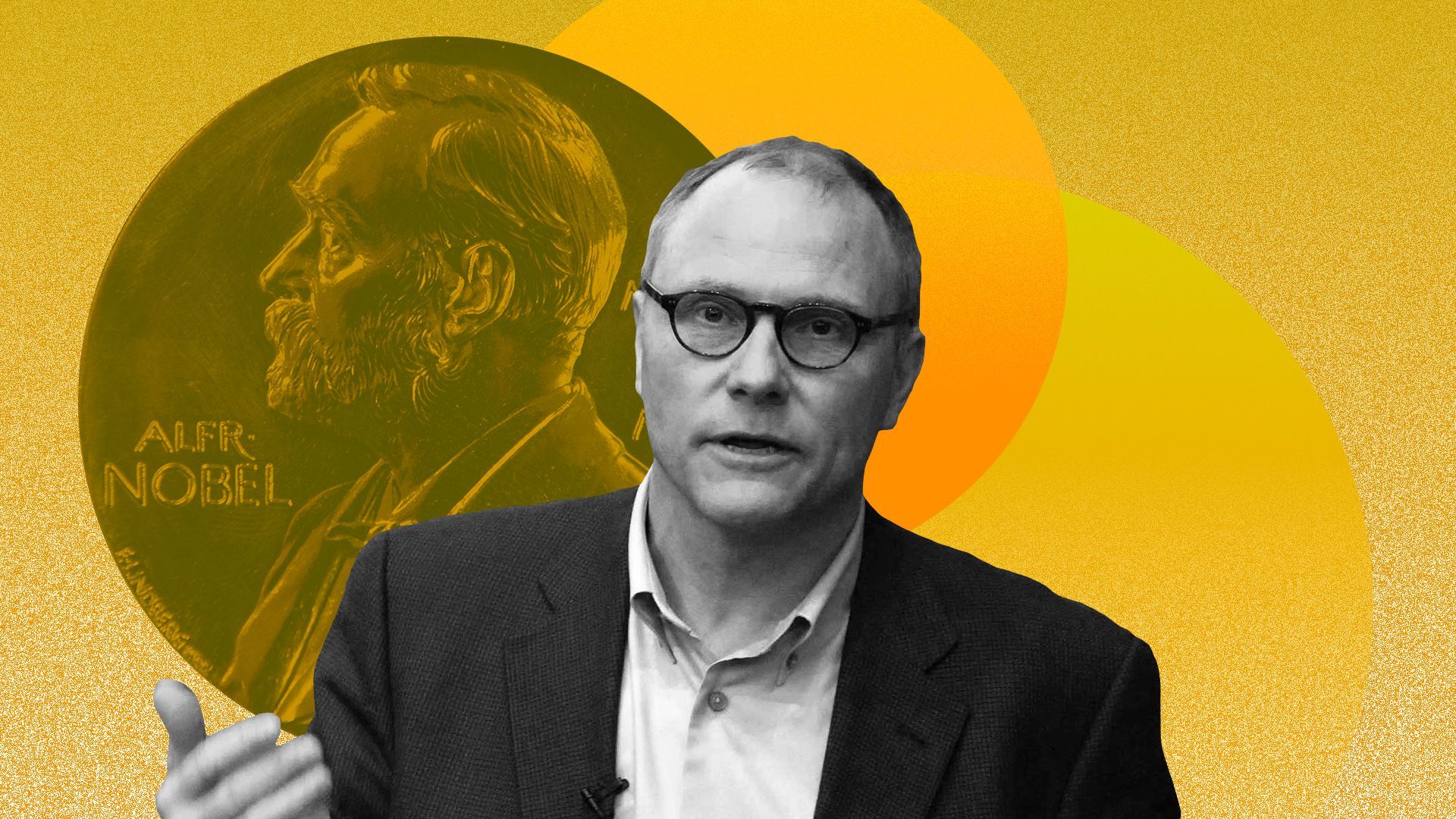 David Card, Joshua Angrist and Guido Imbens won the economics Nobel this week, not so much for what they discovered but for how they discovered it.
Why it matters: While fellow laureates Esther Duflo, Abhijit Banerjee, and Michael Kremer are famous for designing experiments to quantify the effects of economic interventions, this year's winners try to find natural experiments that shed light on whether economic theory is actually true.
Card's most famous paper, comparing unemployment in New Jersey and Pennsylvania, showed that economic theory was wrong about the minimum wage — that raising it could have little or no effect on unemployment, in the real world.
Other natural experiments found by the winners involved things like the lottery number individuals received in the Vietnam War draft, or — in the case of a paper that Alex Tabarrok calls "one of the most beautiful in all of economics" — the month that people were born in, which has a small but significant effect on how much education they receive.
The bottom line: If economics has any claim to being a science, it has to be falsifiable. Card, in falsifying at least one economic theory, arguably helped make his subject a science.
3. How the minimum wage lost relevance
The federal minimum wage is now just 28% of average hourly earnings. That's just half its level in 1968, when the ratio was 54%.
Why it matters: The federal minimum is so low — well below the living wage in all states — that it has at this point lost most of its power as an anchoring mechanism.
How it works: Employers like to pay the minimum wage not only because it's the lowest wage they can get away with, but also because it's a wage that the government is explicitly telling them is acceptable.
$7.25 per hour is so low, however, as to be incompatible with dignified hiring. Fewer than 2% of workers now earn the minimum wage or less.
That's how a new consensus has arrived that $15 is, as Joe Brusuelas and Tuan Nguyen of RSM put it, "the de-facto minimum wage."
By the numbers: $15 per hour is higher, in real terms, than the actual minimum wage has ever been. But at 58% of average hourly earnings, it's a perfectly reasonable baseline.
The bottom line: As David Card showed, higher wages don't need to mean less employment.
As Brusuelas and Nguyen write, while higher wages do tend to cause marginal price inflation, "it's hard to argue that bringing working families above the poverty level would damage the economy."
4. Congratulations on quitting your job
Almost 3% of America's workers quit their jobs in the single month of August. That's an all-time high.
If that rate were to be sustained for 12 months, 30% of American workers would end up quitting their jobs at least once during that year.
By the numbers: This week's Job Openings and Labor Turnover Summary report showed that quit rates in leisure and hospitality, one of the sectors most affected by the Delta variant, were more than double the overall average.
5. The word that got very stale very quickly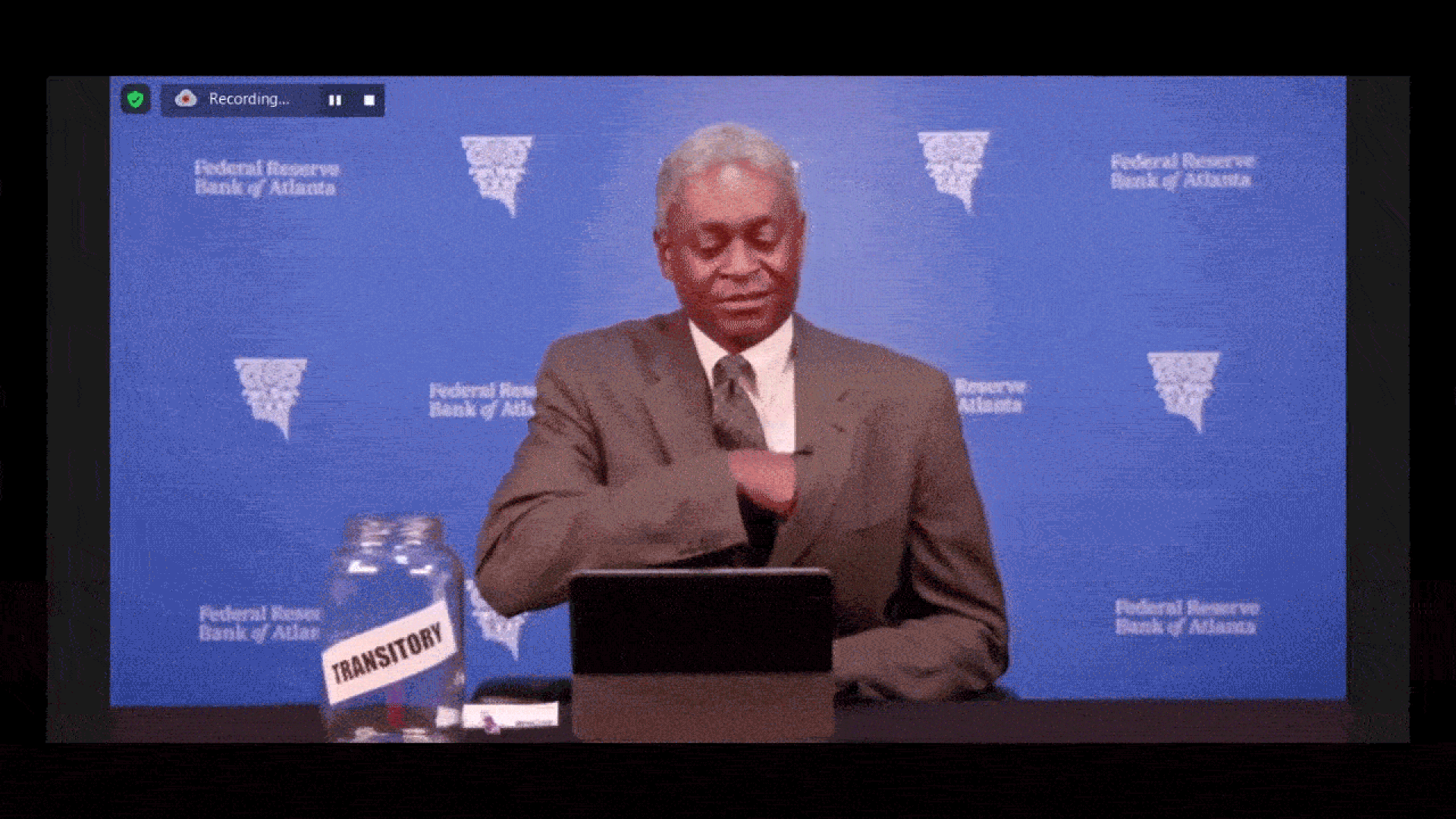 In a recent speech, Atlanta Fed president Raphael Bostic brought out the swear jar he keeps in his office. Except this jar is a swear jar with a difference: Staffers (and, of course, Bostic himself) have to put a dollar in every time they use the dreaded word "transitory."
Why it matters: As White House press secretary Jen Psaki says, no one really knows what the t-word word means.
It's generally (over)used in the context of inflation — with the idea being that if inflation is transitory, then the Fed doesn't need to do anything about it, because it will naturally move back down to its long-term trend anyway.
The problem is that the "transitory" thesis is unfalsifiable, both in theory and in practice — at least if you think that above-trend inflation for a year or two can count as transitory.
The big picture: Insofar as inflation is being driven by supply-chain disruptions and/or labor shortages, it's hard to see how monetary policy could bring it down in any event.
My thought bubble: Maybe what Bostic really needs is not a swear jar so much as the serenity to accept the things he cannot change.
Go deeper: Bloomberg's John Authers has a deep dive into the most recent inflation figures. They're very high on a 12-month basis, but unexceptional on a 24-month basis, compared to a pre-pandemic baseline.
6. Georgieva survives, weakened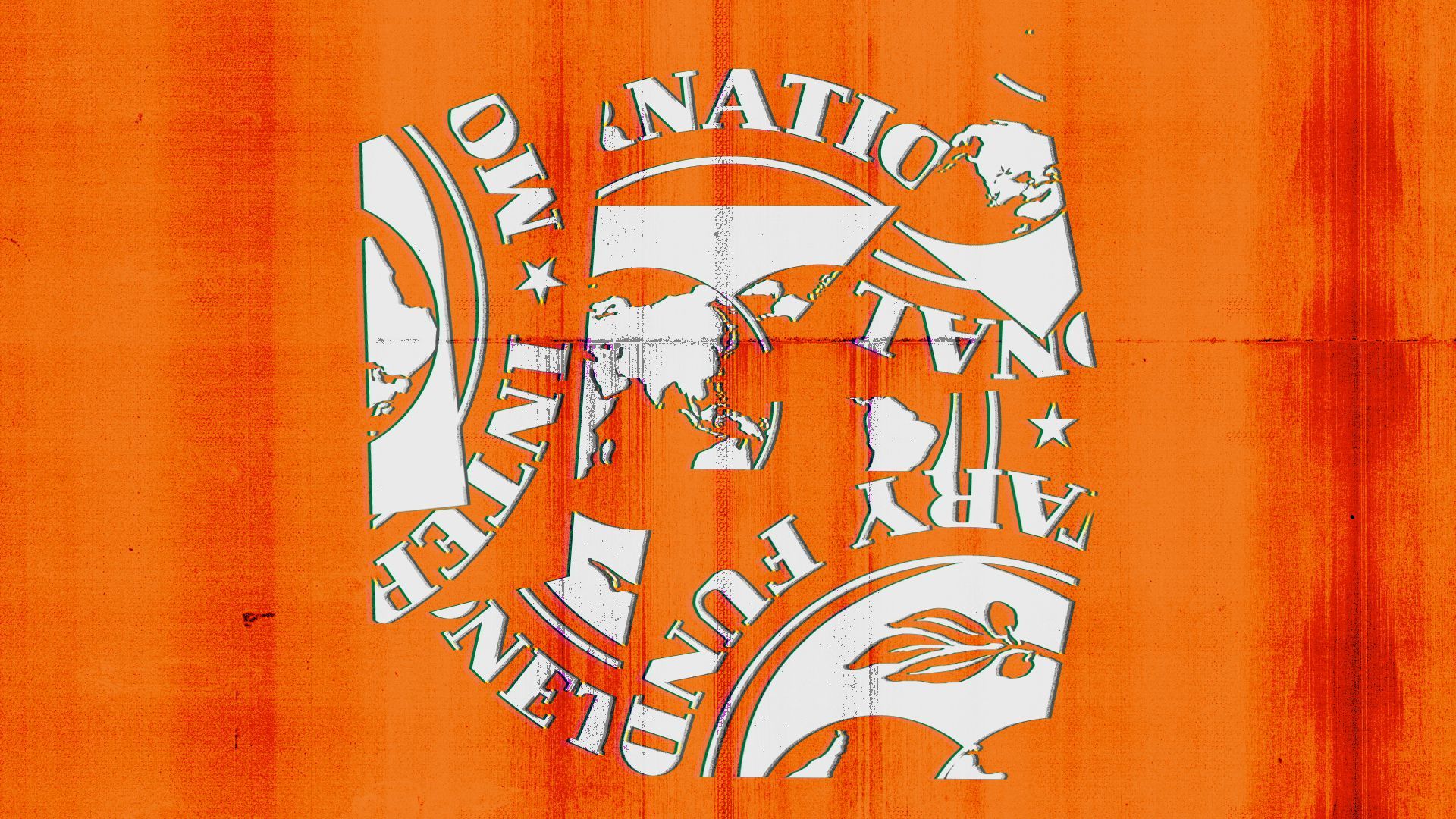 The messiness of international politics was on full display this week in Washington, D.C., at the spring meetings of the International Monetary Fund and the World Bank. That's inevitably going to make it harder for the storied institutions to help the world's poorest countries recover from the pandemic.
Why it matters: The IMF's leadership has never been weaker — managing director Kristalina Georgieva is now weakened by scandal, while her No. 2, Trump nominee Geoffrey Okamoto, is generally regarded as inexperienced and otiose.
Driving the news: The IMF announced Monday that Georgieva will keep her job after she was caught up in a scandal surrounding a World Bank survey on the ease of doing business in countries around the world.
The fight, which involved Georgieva personally hiring her own crisis PR firm, pitted the United States and Japan, who wanted her fired, against the European Union, United Kingdom, Russia, and China, who wanted her to remain.
It took eight separate board meetings before an agreement was hashed out that allowed Georgieva to keep her job.
The big picture: The managing directorship of the IMF is the most political job in international finance. To be successful, the IMF chief needs to corral the support of all the world's major economies, including the U.S. — support that Georgieva seems to lack.
Between the lines: The shareholders of the IMF are also the shareholders of the World Bank. Now that Georgieva is safe, it is certain that the bank's president, David Malpass, will also remain in his job.
Malpass was also tarnished as the scandal spread, but the evidence against him was never as strong as the evidence against Georgieva.
Flashback: For all its geopolitical importance, the job of IMF managing director has attracted its fair share of controversy and scandal.
Previous occupants this century include Horst Köhler, who resigned under pressure as president of Germany; Rodrigo Rato, who was sentenced to 4.5 years in prison for embezzlement in his native Spain; and Dominique Strauss-Kahn, who was charged with sexual assault in New York and "aggravated pimping" in France, although he was acquitted of both charges.
7. Coming up: In-person conference season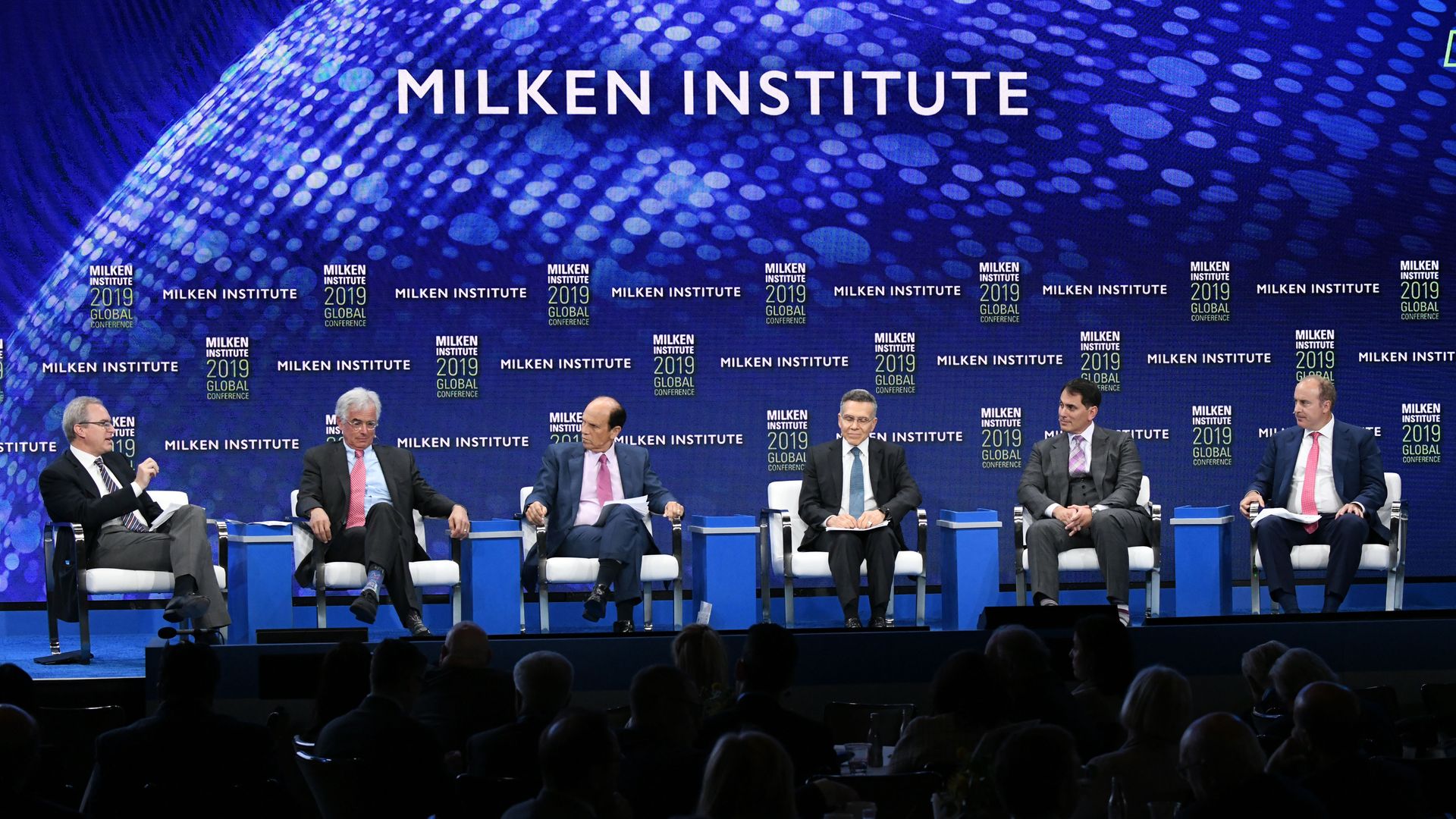 8. Building of the week: Hotel Uzbekistan, Tashkent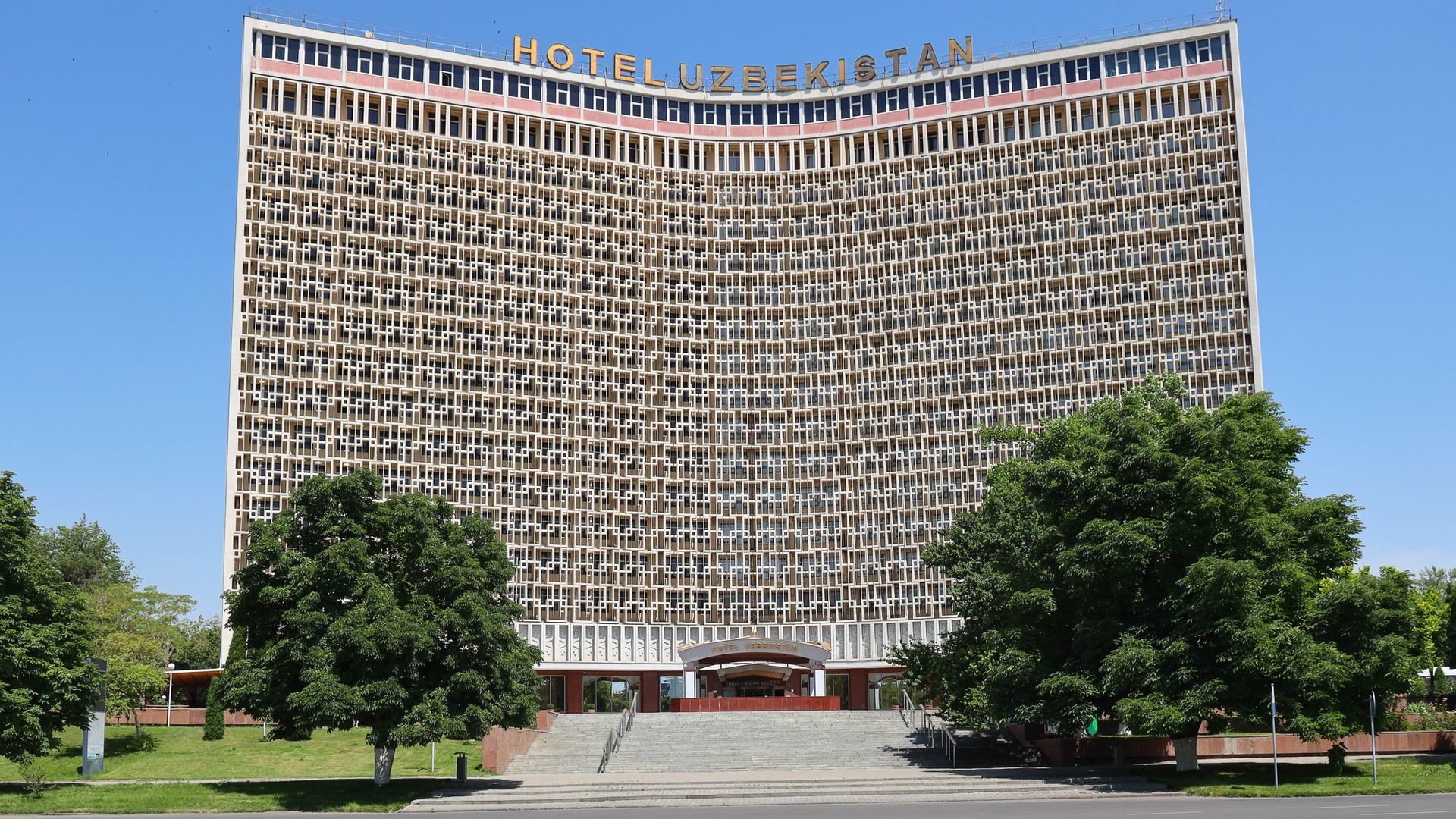 The 17-story, 254-room Hotel Uzbekistan dominates downtown Tashkent, a sterling example of Soviet modernism dating to 1974.
The Soviet politburo dreamed of Tashkent as being the Brasilia of Central Asia, filled with gleaming brutalist monuments that still had local decorative touches.
The hotel, the prime example of the project, was designed by Ilya Merport, L. Yershova and V. Rashchupkin. It hosted the likes of Federico Fellini and Marcello Mastroianni during the heyday of the Tashkent Film Festival in the 1970s.
An 80% majority stake in the hotel was bought by Singapore's Bashan Investment Group last year for $23 million. The group promised to invest another $41 million on upgrades.