Axios Capital
July 01, 2021
Greetings from my apartment in the most beautiful Brutalist tower in New York City (sorry not sorry, I.M. Pei.) My bookshelf contains such works as "Concrete," "Concrete Concept" and "Toward a Concrete Utopia;" on my desk is "Concrete Planet." Tl;dr: I'm a lover of concrete, not a hater. But... it's still very problematic. And, as you're about to find out, much more expensive than architects and contractors might have you believe.
Also in this week's newsletter: Why America's so weak on antitrust; more Robinhood revelations; Duolingo files for an IPO; booming stocks; and much more. All in 1,671 words, a 6-minute read.
1 big thing: America's trillion-dollar concrete bill is coming due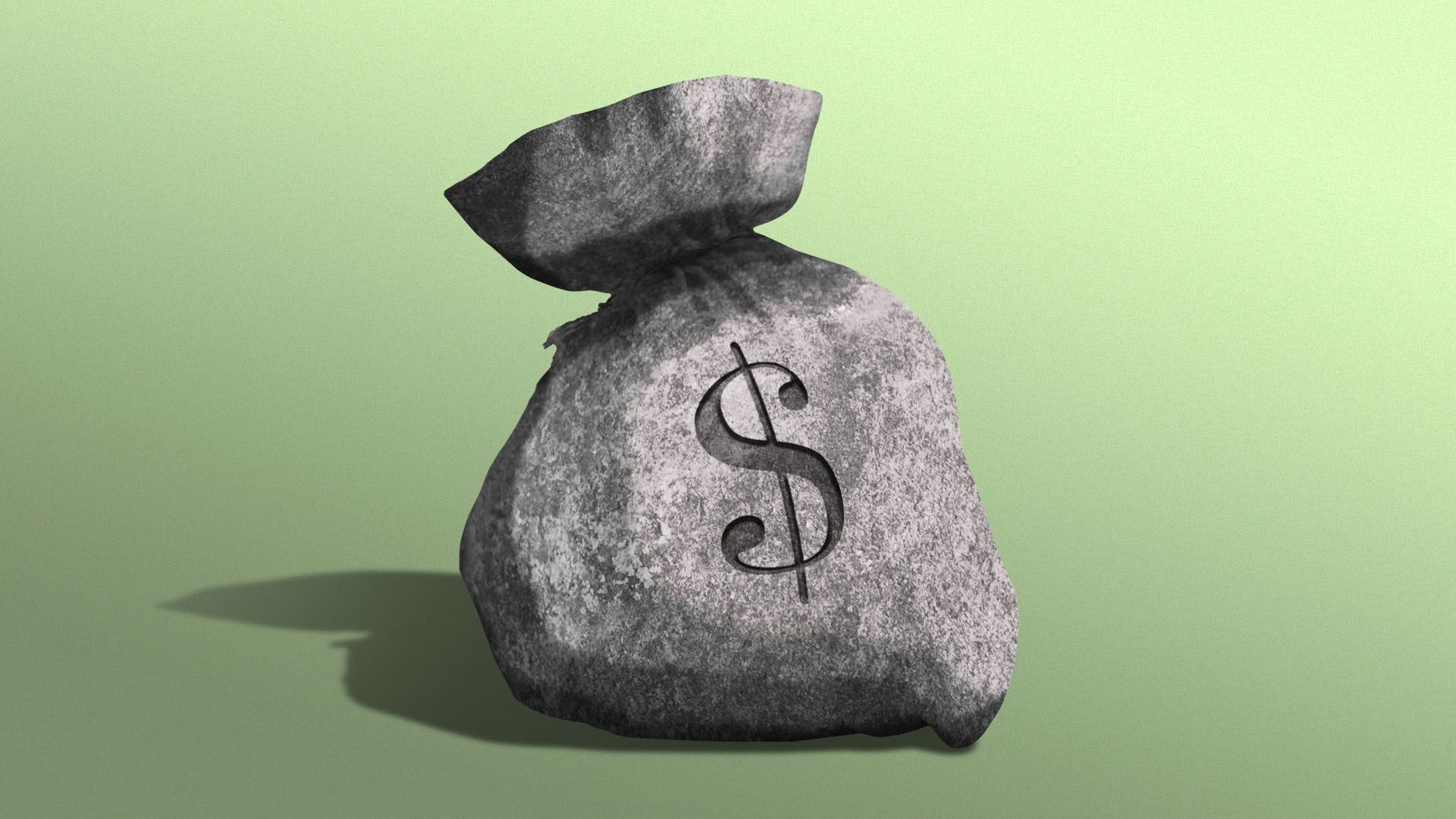 Concrete construction no longer lasts thousands of years, like the Pantheon in Rome. Instead, its lifespan is roughly 50-100 years, thanks to the way in which modern concrete is reinforced.
That means a multi-trillion-dollar bill is coming due right around now, in the form of concrete construction that needs noisy, dirty, expensive repair.
Why it matters: The collapse of a residential tower in Surfside, Florida is a stark reminder of how catastrophically concrete can fail. Just as the collapse of the Morandi Bridge in Genoa caused Italy to start paying much more attention to remedial infrastructure projects, the Surfside tragedy might help focus America on the urgent need to fix buildings that are nearing the end of their initial lifespan.
The big picture: As Robert Courland explains in "Concrete Planet," modern concrete is poured around steel rebar, which gives it tensile strength. But tiny cracks — found in all concrete — cause water to start rusting the steel, which then expands, cracking the concrete.
Photos of the Surfside basement taken before the collapse show steel rebar breaking all the way through the concrete to the point at which it is fully exposed to the salty and humid Florida air.
By the numbers: One of the most famous concrete buildings in America, Frank Lloyd Wright's Fallingwater, cost $155,000 to build in 1936 — about $2 million in 2001 dollars. The cost of repairs in 2001 came to $11.5 million.
Similarly, repairs to Wright's concrete Unity Temple are estimated at roughly 20 times the original construction costs, even after adjusting for inflation.
How it works: Once rebar starts corroding, the standard fix involves jackhammering the concrete to expose the steel, brushing the steel to remove the rust, reinforcing the rebar as necessary, and then covering it all back up again with carefully color-matched new concrete.
That labor-intensive extreme noise and dust is actually the green, environmentally sensitive solution. The only alternative is demolition and replacement with an entirely new building — something that involves a much greater carbon footprint.
Between the lines: Because concrete fails from the inside out, damage can be hard to detect. And because concrete looks so solid and impregnable, necessary maintenance is often skipped, causing massive bills later on.
Local governments are in charge of ensuring building safety, but their willingness and ability to do so varies widely. The owners and residents of concrete buildings often try very hard not to think about corrosion, just because the costs of fixing it are so enormous.
The bottom line: The amount of money needed to fix existing infrastructure (nearly all of which is concrete, in one way or another) stands at roughly $6 trillion, according to the American Society of Civil Engineers. That number does not include homes, offices and other private buildings.
If you live in a concrete building that's more than 40 or 50 years old, it's an extremely good idea to check carefully on just how well it's been maintained, lest you find yourself with an unexpected seven-figure repair bill — or worse.
Go deeper: WLRN's Danny Rivero clearly explains the collective action problems involved in persuading condo owners to pay for expensive repairs.
2. Why the U.S. is so friendly to monopolies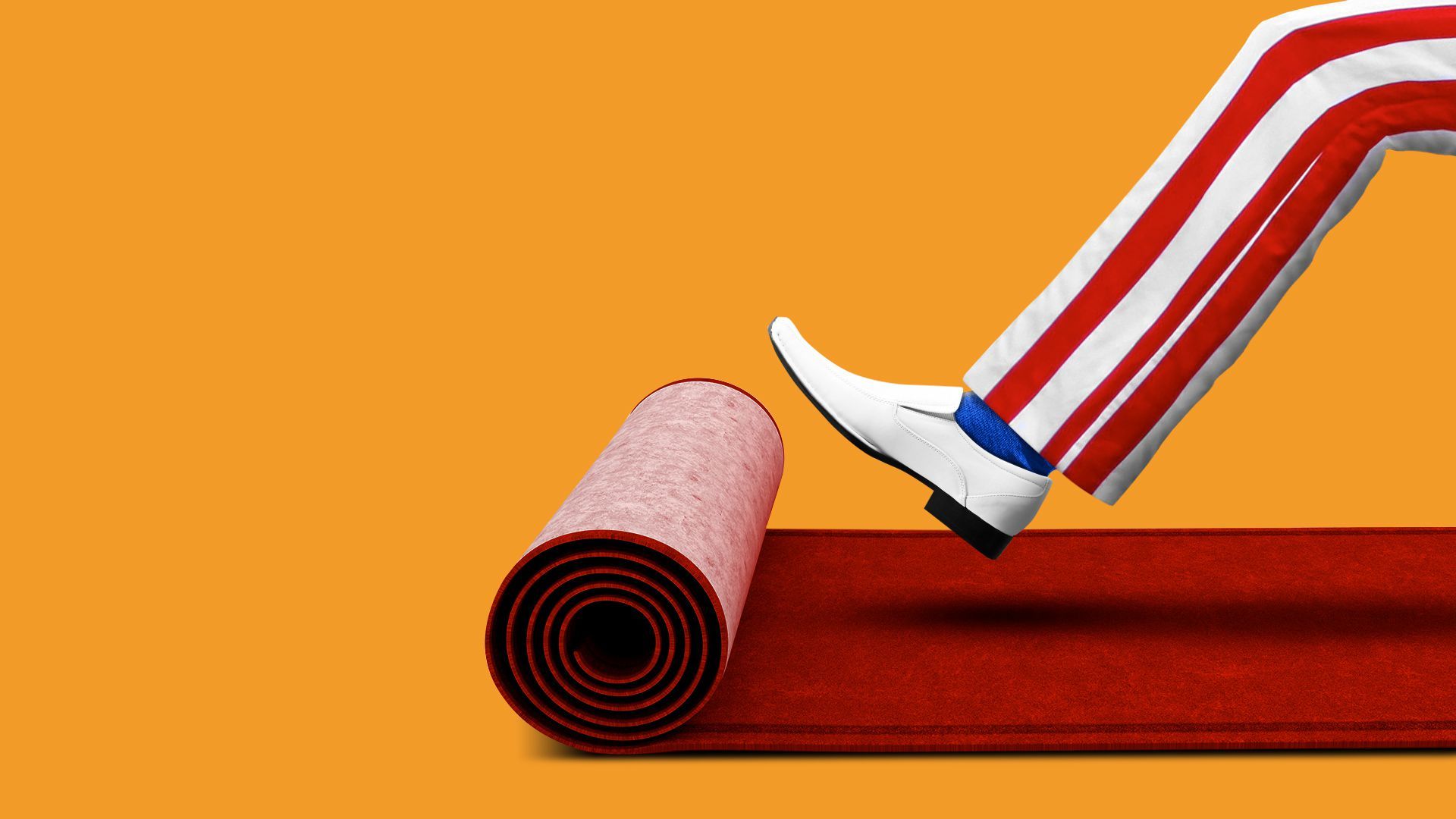 The U.S. is the best major country in the world to be a giant private sector monopoly. That's one message sent by Judge James Boasberg of the Federal District Court in D.C. on Monday when he tossed out an FTC antitrust lawsuit against Facebook.
Why it matters: There are deep structural reasons America's laws-based antitrust system finds it incredibly hard to hobble monopolists, especially ones that give their products away free.
Monopolistic behavior has to be found to be illegal by a judge in a court hearing — and there's a very good chance that the judge will subscribe to Robert Bork's antitrust doctrine, under which consumer harm needs to be shown in the form of higher consumer prices.
What they're saying: "Numerous hard-wired differences between the European and American enforcement regimes make it very difficult for U.S. antitrust enforcement agencies to emulate their EU counterparts," wrote antitrust experts Gregory Werden and Luke Froeb in an article in 2019.
In 10 different areas, they found it much easier to crack down on large monopolies in Europe than in the U.S.
Be smart: The Chinese government finds it easier still. A single request from the Chinese Communist Party will normally get it exactly what it wants, especially since its massive fines cannot be appealed.
The big picture: European antitrust measures are decided by politicians; in the U.S. it's up to judges.
Antitrust is seen in Europe as regulation — an ongoing effort by the government — rather than enforcement, which first requires a finding of illegal behavior.
The U.S. system is reasonably good at preventing mergers it doesn't want. It's much worse at breaking up companies that have grown into monopolistic giants.
The bottom line: The American system is largely built on the premise that large corporations are a good and healthy part of society unless proved otherwise. Europe — and even China — are much less likely to believe that.
3. How Robinhood harmed millions of its customers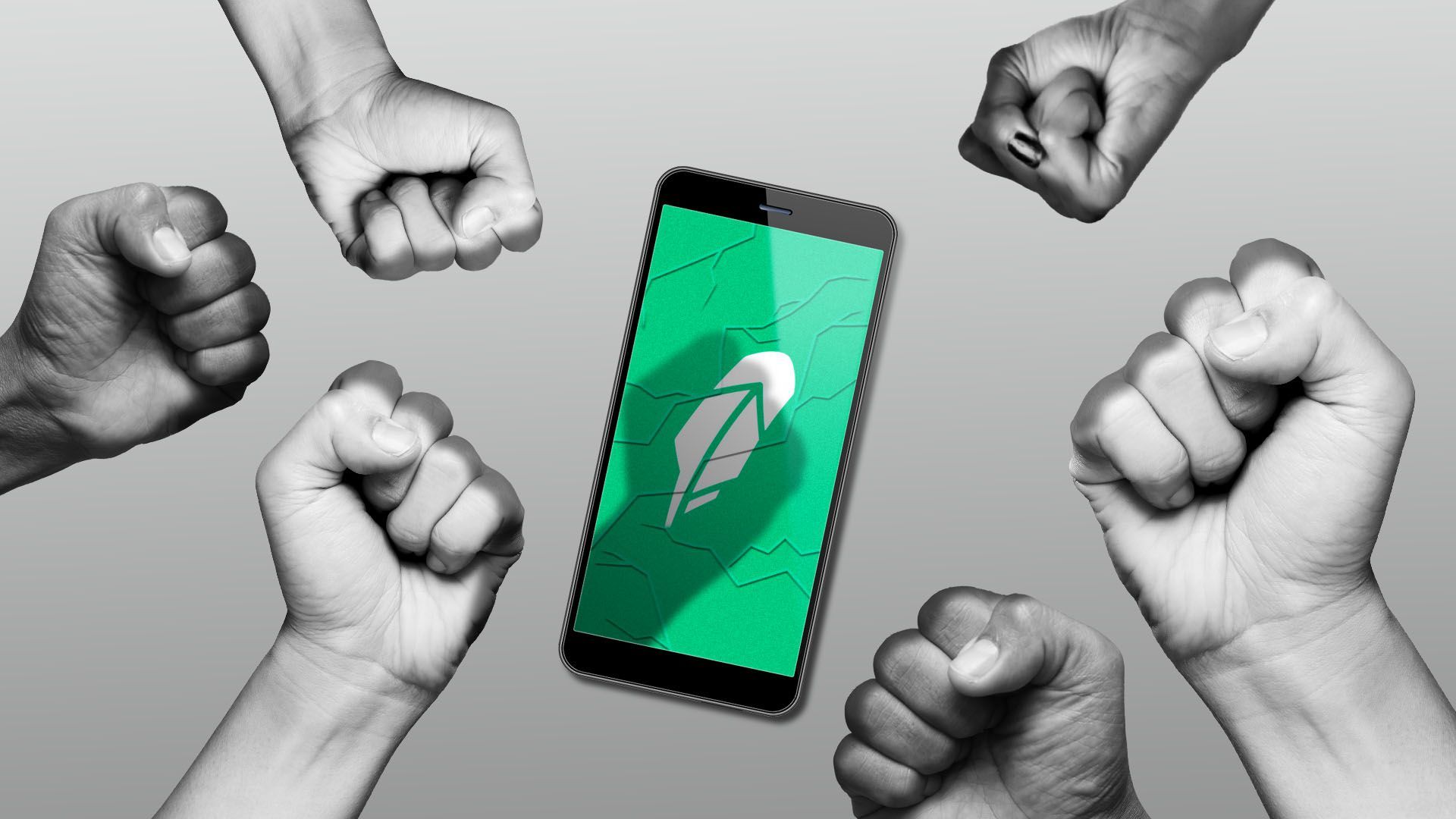 Robinhood lied to its customers for years, costing them millions of dollars and breaking numerous regulatory rules, according to a blockbuster disciplinary action unveiled this week by Finra, the brokerage's chief regulator.
Why it matters: Finra's complaint, coupled with a record $70 million in fines and restitution, reveals the degree to which Robinhood failed at core components of what a brokerage must be able to do.
What they found: Robinhood inflicted "widespread and significant harm" on "millions of customers who received false or misleading information."
Robinhood showed false cash balances to customers, sometimes showing negative balances that were twice the real balance. As recently as May 2021, the company was also showing inaccurate balances on accounts holding certain stocks to millions of its customers. Historical account balance data was also false.
The statements made to customers about options trading were regularly false. For instance, the company falsely told Robinhood Instant customers that they couldn't trade on margin; it falsely told Robinhood Gold customers that they could disable margin trades; and it falsely told customers entering certain options trades that they couldn't lose more than they paid in premiums.
Robinhood's "option account approval bots" regularly approved red-flagged customers for options trading, even in situations when the company's own policies barred such approvals — like, for example, when the customers said they had a low-risk tolerance.
Robinhood didn't inform Finra, as required, of tens of thousands of its customers' complaints.
Robinhood approved account opening requests even when the customer's purported Social Security number belonged to a person who was deceased.
Robinhood outsourced the maintenance of its technology to its unregulated parent company, despite two warnings from Finra that the technology needed to be better supervised. The result was major outages that rendered customers incapable of accessing their accounts.
Robinhood sent false margin calls to 84,100 customers, causing more than 25,000 of them to sell stocks when they didn't need to and thereby lose money.
By the numbers: Robinhood's customers are not big-money players: The median account size is just $240, and there are 13 million accounts with no money in them at all.
The record fine and restitution is still just a tiny fraction of the more than $3 billion that the company raised from investors in a single week earlier this year.
What they're saying: "We are glad to put this matter behind us and look forward to continuing to focus on our customers and democratizing finance for all," says a corporate spokesperson. 
What's next: Robinhood is one of the most hotly anticipated IPOs of 2021.
Top of mind for prospective investors will be whether Robinhood has really outgrown the behavior detailed in the complaint, or whether it still retains its move-fast-and-break-things culture.
Sen. Elizabeth Warren, for one, is in the latter camp.
4. Duolingo's unabashed gamification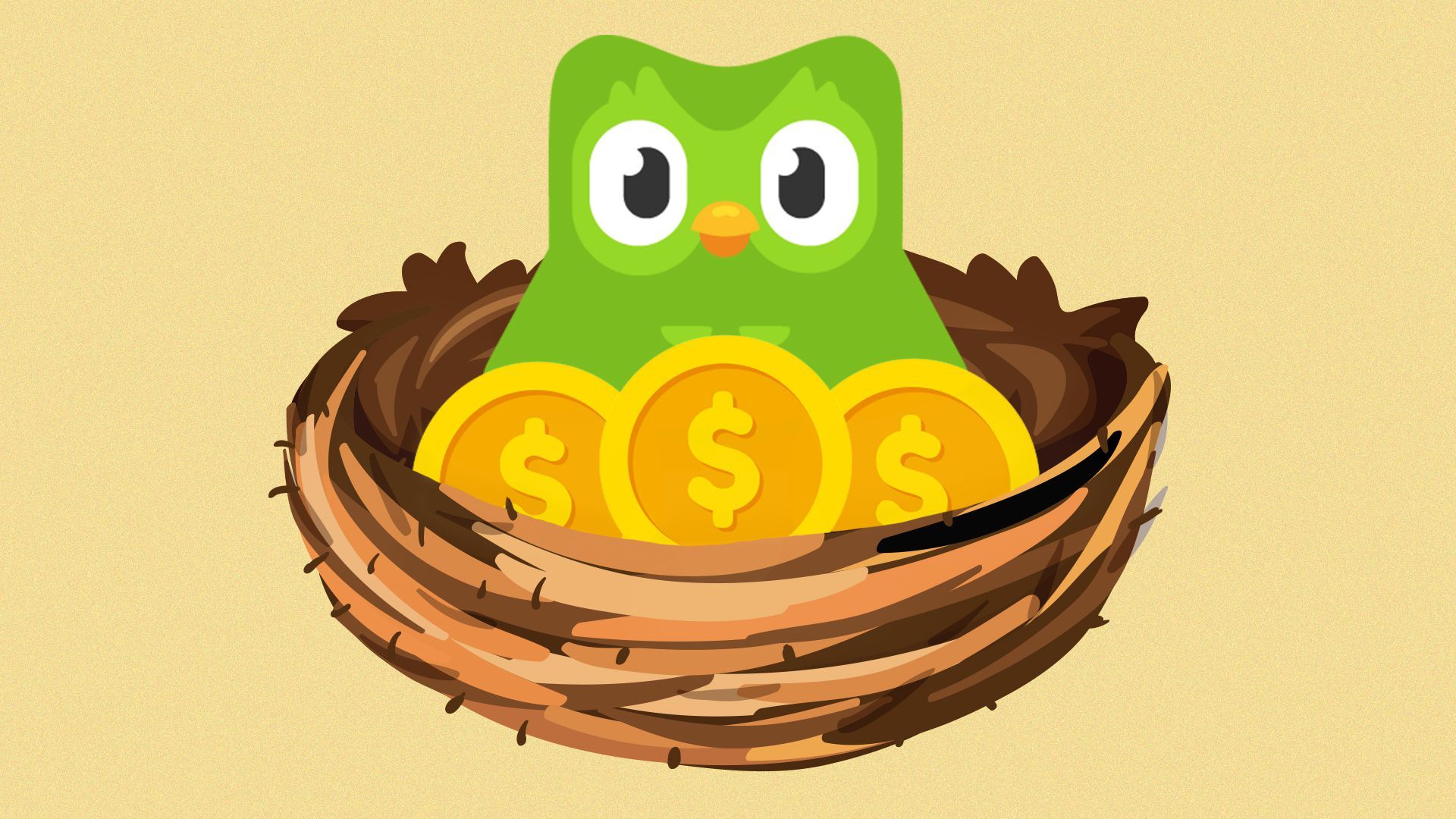 While Robinhood pushes back against any suggestion that it is deliberately gamifying investing, another company about to go public — language-learning app Duolingo — is placing its gamification skills front and center.
Why it matters: According to Duolingo's prospectus, "the high engagement driven by gamification leads to consistent learning and demonstrable efficacy."
How it works: Duolingo has A/B tested its way to a highly addictive app, in a successful attempt to solve the biggest problem in language learning, which is that people aren't motivated to spend enough time doing it.
The catch: The way to get people to spend more time on the app might not be the best way to get them to learn a language. Burr Settles, Duolingo's director of research, told Natasha Mascarenhas of TechCrunch that users spend more time on the app whenever it gets easier.
"Ultimately, when the product team has to make a decision between engagement and learning efficacy, it typically must err toward entertainment over education," writes Mascarenhas.
5. Up and to the right
A stonking great start to 2021: The S&P 500 is up 14.4% in the first half of the year, propelled by booming earnings.
By the numbers: The S&P 500 is now up 911 points, or 27%, from its pre-pandemic high.
It has risen more than 2,000 points from its March 2020 low. That 15-month gain is bigger than its absolute level at any point in history before 2014.
What they're saying: "Strong equity markets tend to stay strong," Fundstrat Global Advisors' Tom Lee told Axios.
6. Coming up: June's jobs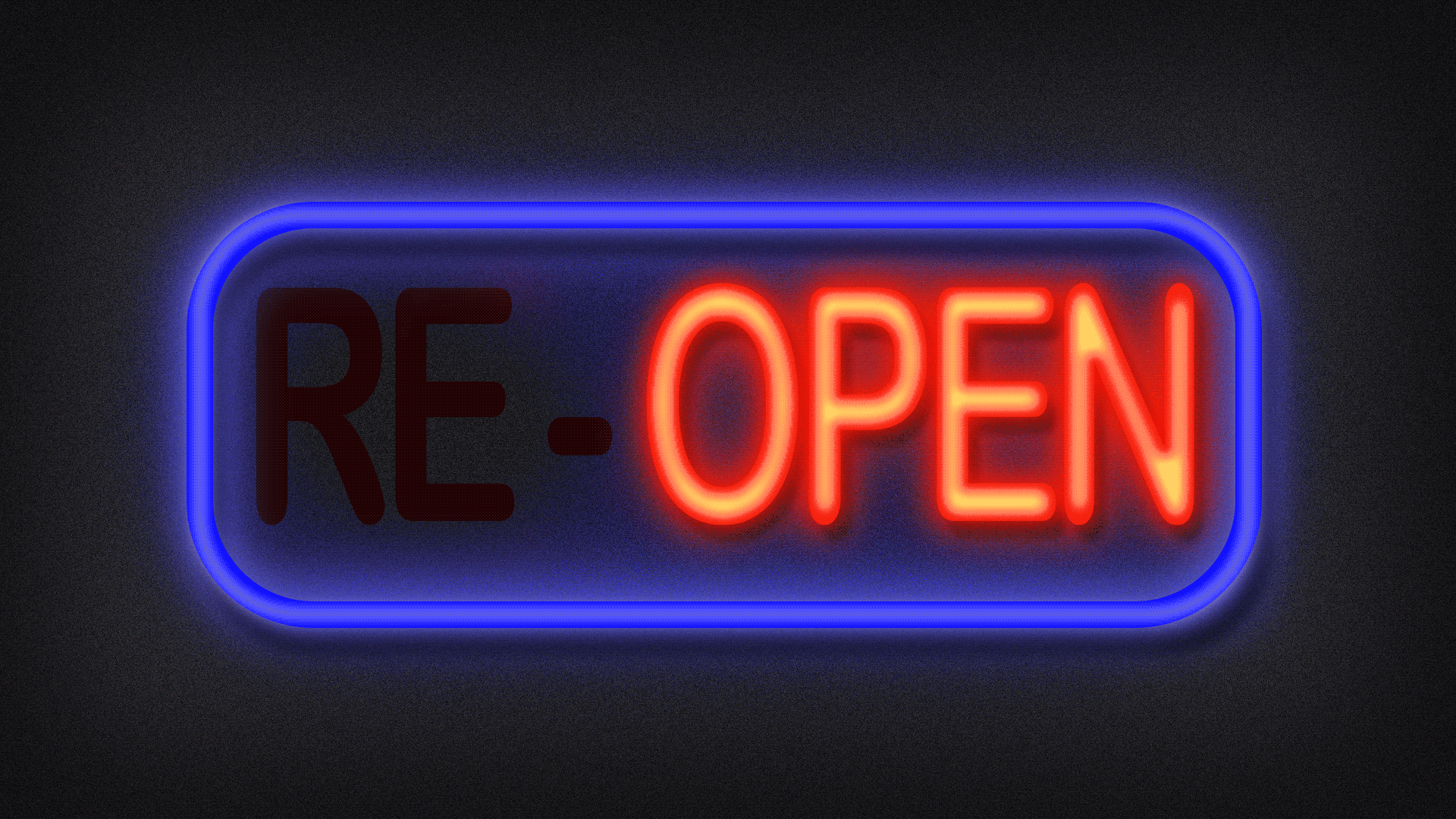 Are we set for a hot employment summer? June's jobs report, out Friday, will tell the beginning of that story, Axios' Hope King writes.
Where it stands: The current unemployment rate is 5.8%. Estimates for June call for that to fall to 5.7%, with the addition of approximately 700,000 expected new jobs.
7. Building of the week: Rowley Way, London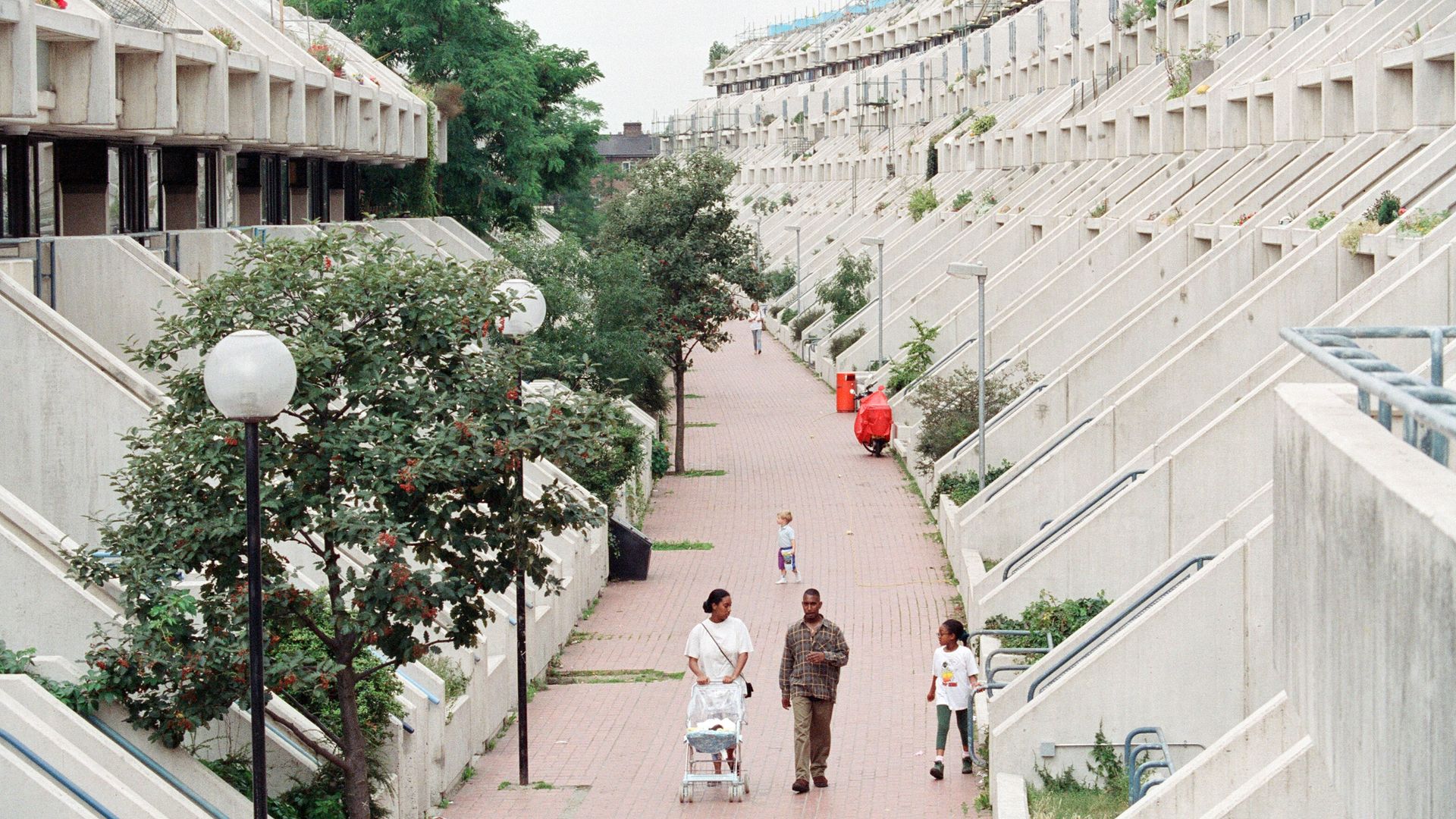 Alexandra Road Estate, or Rowley Way as it is better known, was designed by Neave Brown of Camden Council in 1968 and completed in 1978.
A classic of Brutalist public housing, the estate was granted historic status in 1993. It is considered highly desirable as a place to live and features much more flora than in 1978 or even 1993.
One final quote for you: "Instead of increasing funding for the IRS, we should abolish the damn place." That's Sen. Ted Cruz (R-Texas). Read more.