Axios Capital
June 02, 2022
I didn't fly back to New York after Davos. Instead, I spent a few days hanging out with arts professionals at a conference called GCDN Lugano.
It was all under Chatham House rule, so I'm not quoting anybody in this newsletter, but I learned a ton and I can't wait to share some of the data that I got a sneak peek of, once it's been peer-reviewed and published.
This week's newsletter — 1,553 words, a 6-minute read — is therefore arts-heavy. If you want headlines like "Market to investors: Hold my bear," then you'll need to be subscribed to Axios Markets.
1 big thing: When local supplants global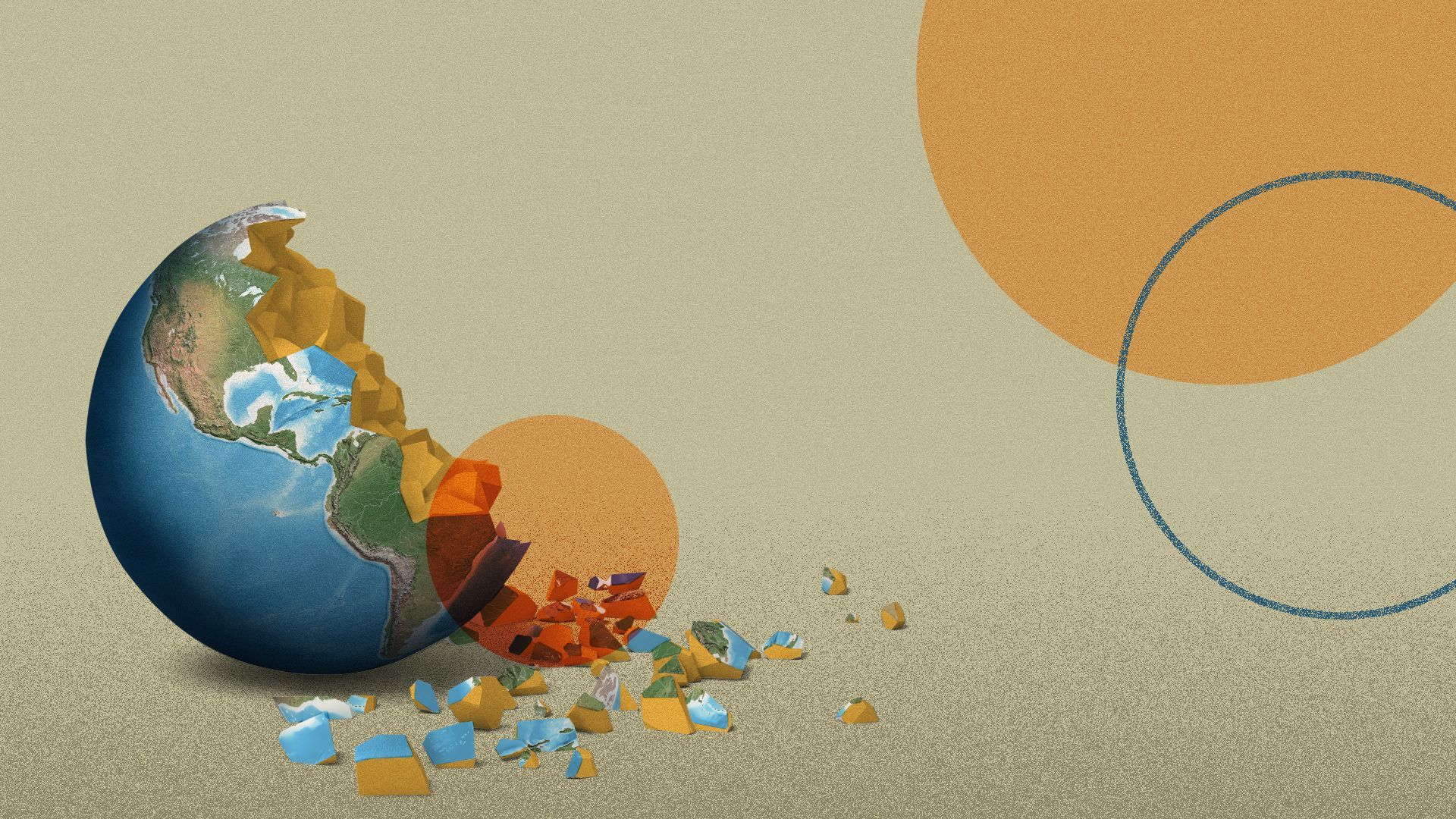 Institutions don't want to be "world-class" as much as they used to; companies boast less often of being "world-beating." Even the most global competition of all, the Olympics, is losing its luster.
Why it matters: Deglobalization has arrived, and the implications aren't just being felt on earnings calls featuring terrible words like "glocal" or "friendshoring."
Arts institutions, in particular, are spending much more time on cultivating local communities, and less time trying to impress a global elite of critics and tastemakers.
What's happening: Arts administrators are starting to try to measure things like mental and even physical wellbeing as a gauge of how successful their programs are, and are using terms like "impact framework." The idea, at heart, is that the arts are a means to an end, rather than being an end in themselves.
Cultural districts around the world are asking their local communities what they would like to see and experience. A desire to reach younger audiences often results in concerts from big-name musicians — one of the areas of the arts that bounced back the most quickly from the pandemic, even as audiences shunned more recondite material.
Cities, after years of subsidizing large arts organizations, are beginning to pivot towards cultivating their "naturally occurring cultural districts" — one of the hot buzz phrases of the cultural-production industry.
Context: Global high culture has been getting extraordinarily expensive. That's partly because of its inherently low productivity growth (aka Baumol's cost disease), and partly because globalization has caused demand for the most sought-after art and artists to expand from a handful of cities to hundreds.
The founder of an arts institution in West Africa told me that, with hindsight, he moved far too quickly to get a starchitect on board early on. Expensive designs imposed from on high are often resented by the local community.
Blockbuster museum shows, like the Morozov Collection that just closed in Paris, or the Cézanne exhibit that just opened in Chicago, now involve so much financial and logistical muscle that, in an echo of professional soccer, only a tiny elite group of institutions can hope to compete.
Everybody else is being forced to make a virtue of necessity, and to set a local agenda rather than a global one.
The bottom line: Global culture spent the past century becoming increasingly homogenous. That trend is far from over — but cultural institutions are beginning to have second thoughts about the role they play in driving that bus.
2. The Chinese revolution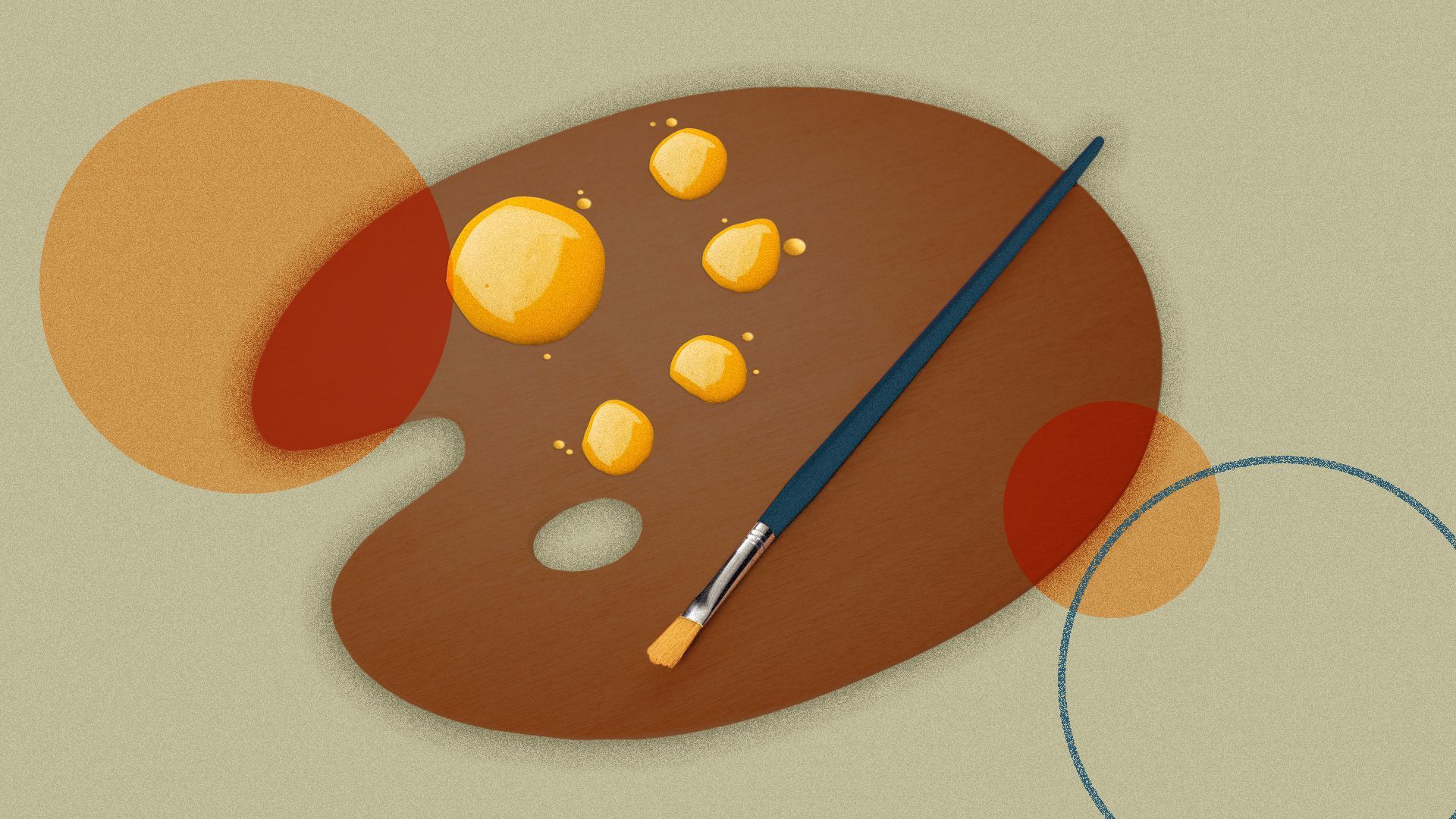 One of the drivers of increased localization in the arts is, counterintuitively, China — a country that has built 128 major new arts centers over the past 30 years.
Context: The Guggenheim Bilbao, inaugurated in 1997, turbocharged a trend of cities trying to attract international tourists by building arts centers.
Most would-be copycats failed — and although high-profile projects like the Louvre Abu Dhabi continue to attempt the same feat, most of them are obvious vanity projects from inception.
As one academic put it to me: "Rich cities attempt to become sexy cities, converting financial capital into cultural capital."
The big picture: Beijing, Shanghai, and Hong Kong have established themselves on the international cultural scene and attracted millions of international tourists before COVID effectively shut China off from such activity entirely.
Other Chinese cities, however, collectively account for the majority of new Chinese projects — and don't have the same ambitions. In a country the size of China being a local arts hub, rather than an international one, is a major achievement, well worth a large investment. Especially if the arts hub looks great in photographs.
The bottom line: The Chinese Communist Party is now putting pressure on local governments not to spend lavishly on international starchitects. That doesn't mean the end of stunning architectural projects; more likely it's going to market the beginning of a new generation of Chinese architects who are better attuned to regional cultural heritage.
3. When parochialism pays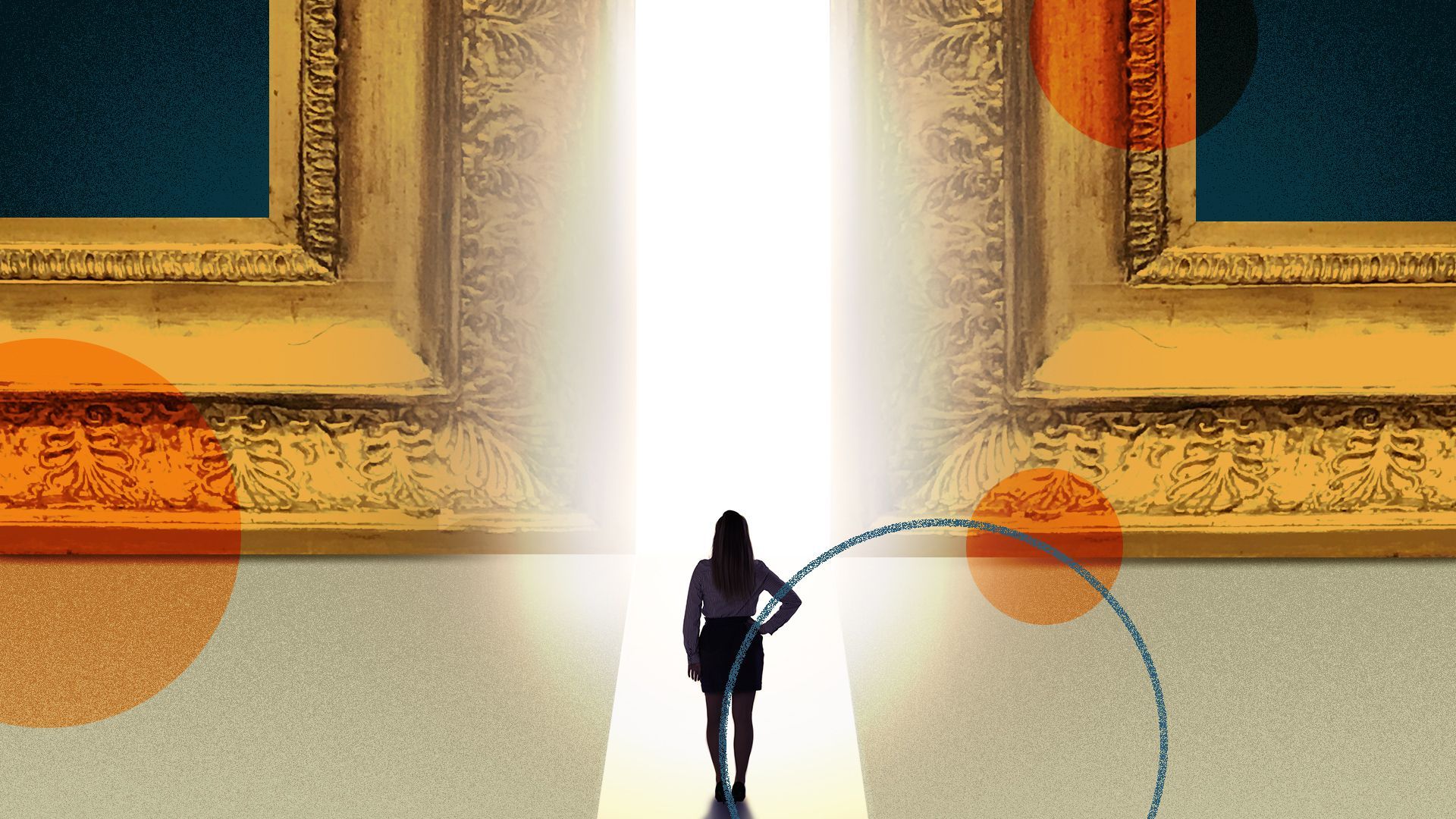 If an art museum doesn't want to be world-class, does it even need world-class art? The actions of the Toledo Museum of Art imply that the answer is no.
Why it matters: Demand for museum-quality works from world-class artists remains white hot. So, in the face of loud criticism, the Toledo museum sold a Matisse, a Cézanne, and a Renoir at auction in May for a combined $60 million.
What they're saying: The aim of the sales is to double the amount of money that the museum can spend on art each year, thereby helping to put together a collection that is less dominated by dead white European men, and that features more "female artists, African-American artists, or other ethnicities," in the words of Gary Gonya, who sports the job title "director of brand strategy" at the museum.
The big picture: Deaccessioning a masterpiece like Toledo's $41.7 million Cézanne is always going to be controversial. Museums don't just exist to improve the wellbeing of their communities; they're also centers of conservation and scholarship, holding priceless treasures in public trust.
The bottom line: The more that arts centers concentrate on parochial concerns, the more likely it is that some of the world's greatest artworks will end up in private hands.
The overarching logic is simple: If the museum had $40 million, it wouldn't spend it on a Cézanne. It would rather have $40 million than the Cézanne. Therefore, if it can sell the Cézanne for $40 million, it should.
Taken to its natural conclusion, that logic implies a lot more deaccessioning than we've been used to until now.
4. Art insider trading gets prosecuted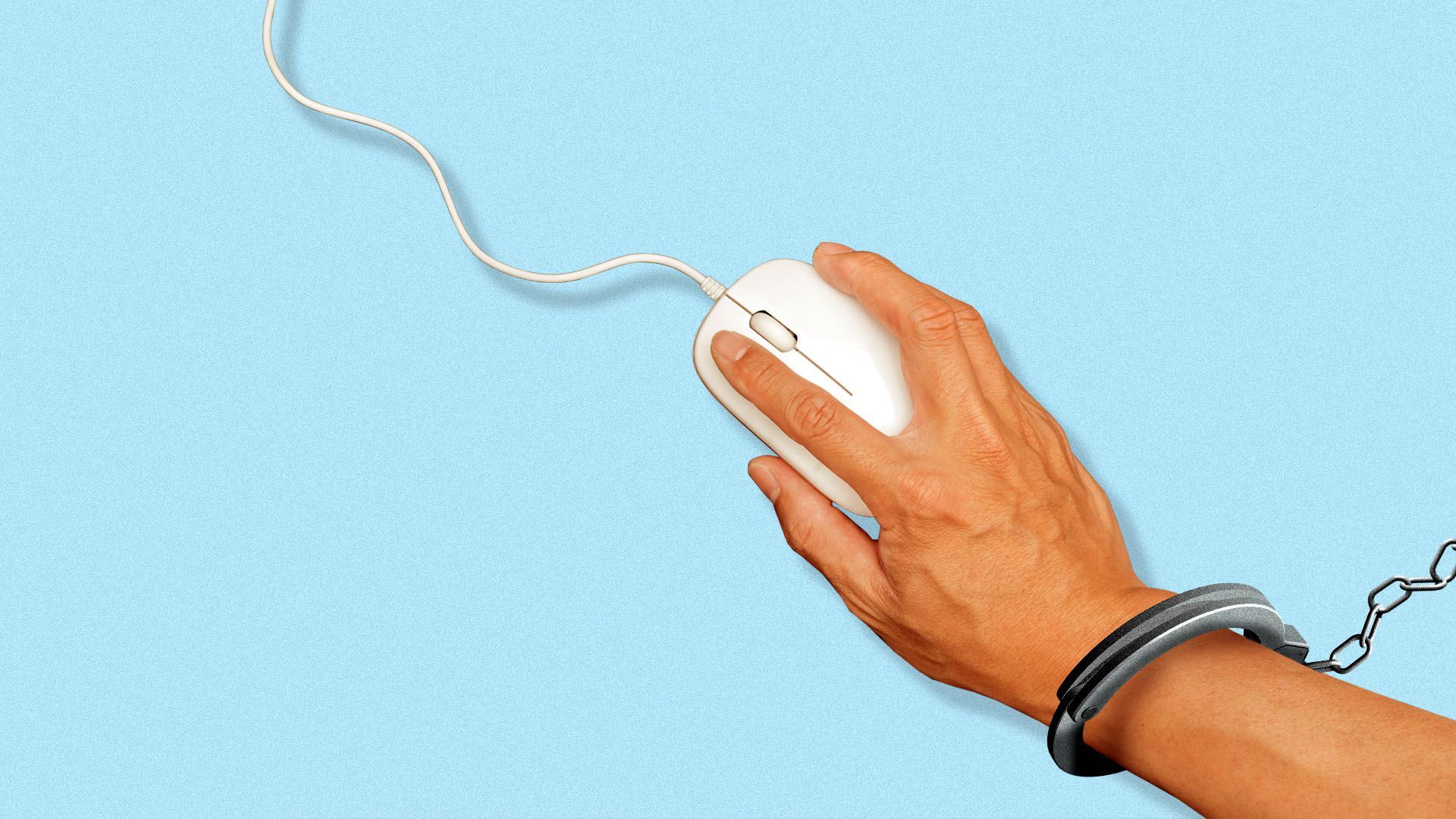 No market is more opaque or riddled with inside information than the art market. Dealers keep vital information to themselves — even such basic things like what's for sale and how much it costs — and there's never any hint that all buyers pay the same price.
Why it matters: After thousands of years of trading in the art market, the first major prosecution for insider dealing has now landed — and it's for inside trading in NFTs, an asset class that barely even existed a few years ago.
Be smart: The prosecution doesn't mean there's more criminality in NFTs than in the art world. It's more that NFTs feel a lot more like securities than artworks do.
5. The word Biden won't say on inflation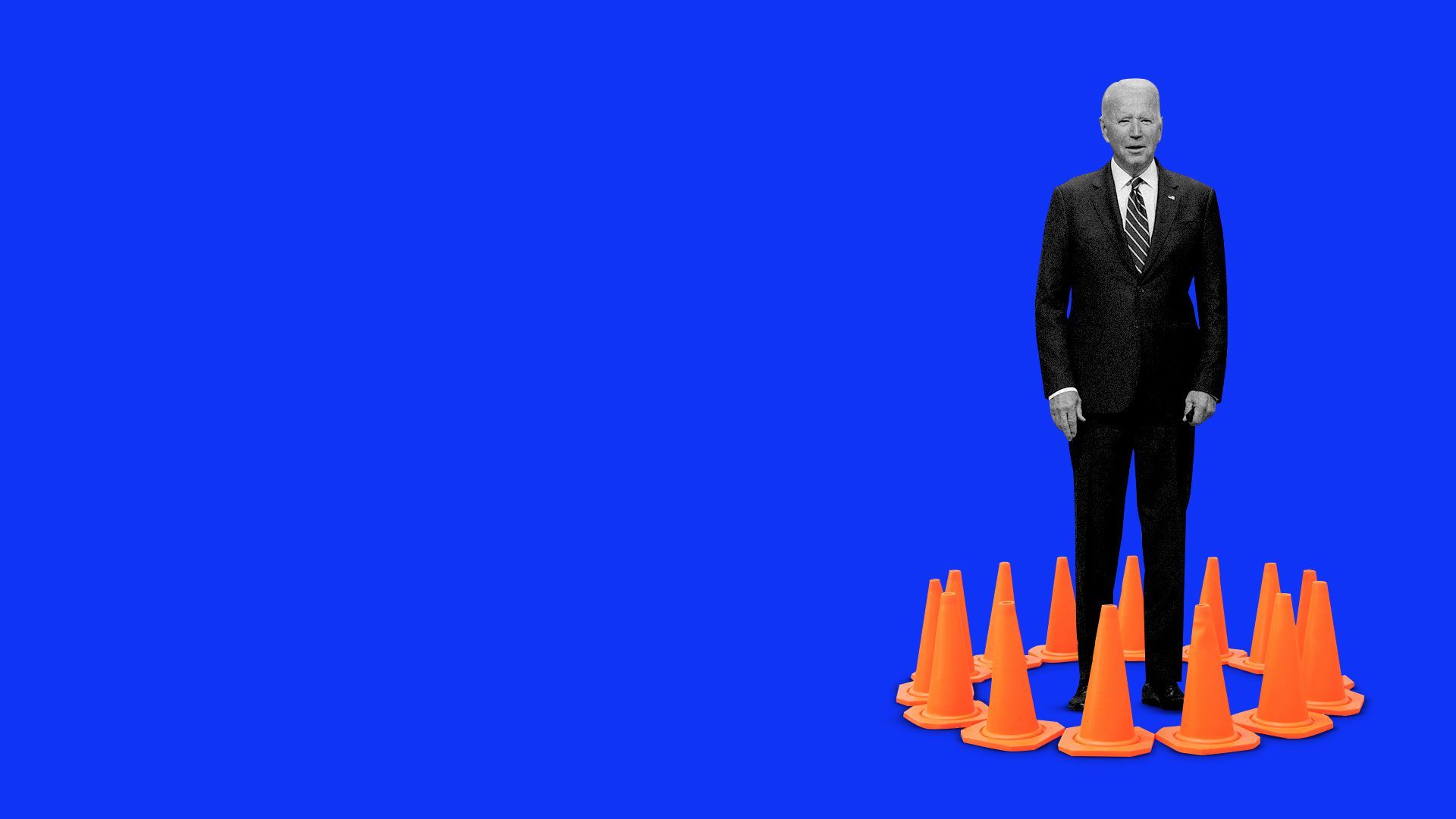 President Biden wrote an op-ed this week entitled "My Plan for Fighting Inflation." The word "deficit" appears five times. The word "tariffs" never appears at all.
Why it matters: Biden respects the independence of the Fed, and trusts Fed chair Jay Powell to engineer a soft landing with "stable, steady growth" that doesn't involve any kind of recession. But he seems unwilling to bring down prices by cutting the Trump-era tariffs that U.S. importers have to pay on a wide range of goods.
What they're saying: "Reducing the federal deficit," writes Biden, "will help ease price pressures."
That's not obviously true. Previous instances of enormous deficits, most recently under Trump, produced very little inflation, and deficits were much smaller in the years of high inflation.
While an economic case can be made for higher taxes and/or lower spending as an inflation-fighting measure, such policies tend to work only very slowly and indirectly.
Between the lines: Axios' Hans Nichols has reported that Treasury Secretary Janet Yellen is in favor of cutting tariffs to fight inflation.
Daleep Singh, the deputy national security adviser overseeing sanctions, has wondered aloud why "we have tariffs on bicycles or apparel or underwear," adding that "there's not much of a case for those tariffs being in place."
Former Council of Economic Advisers chair Jason Furman told Axios that "removing the China tariffs is the single largest policy lever to bring down inflation that President Biden has."
The big picture: Politicians on both sides of the aisle have internalized the idea that the tariffs are hurting China more than they hurt the U.S., and that lifting them would be doing China a favor at a time when, geopolitically, no one wants to do that.
The bottom line: Economists, Yellen included, generally hate tariffs and would love to abolish some if not all of Trump's China tariffs. Obama might have listened to them; Biden is much less easily swayed.
6. The Queen's shrinking economy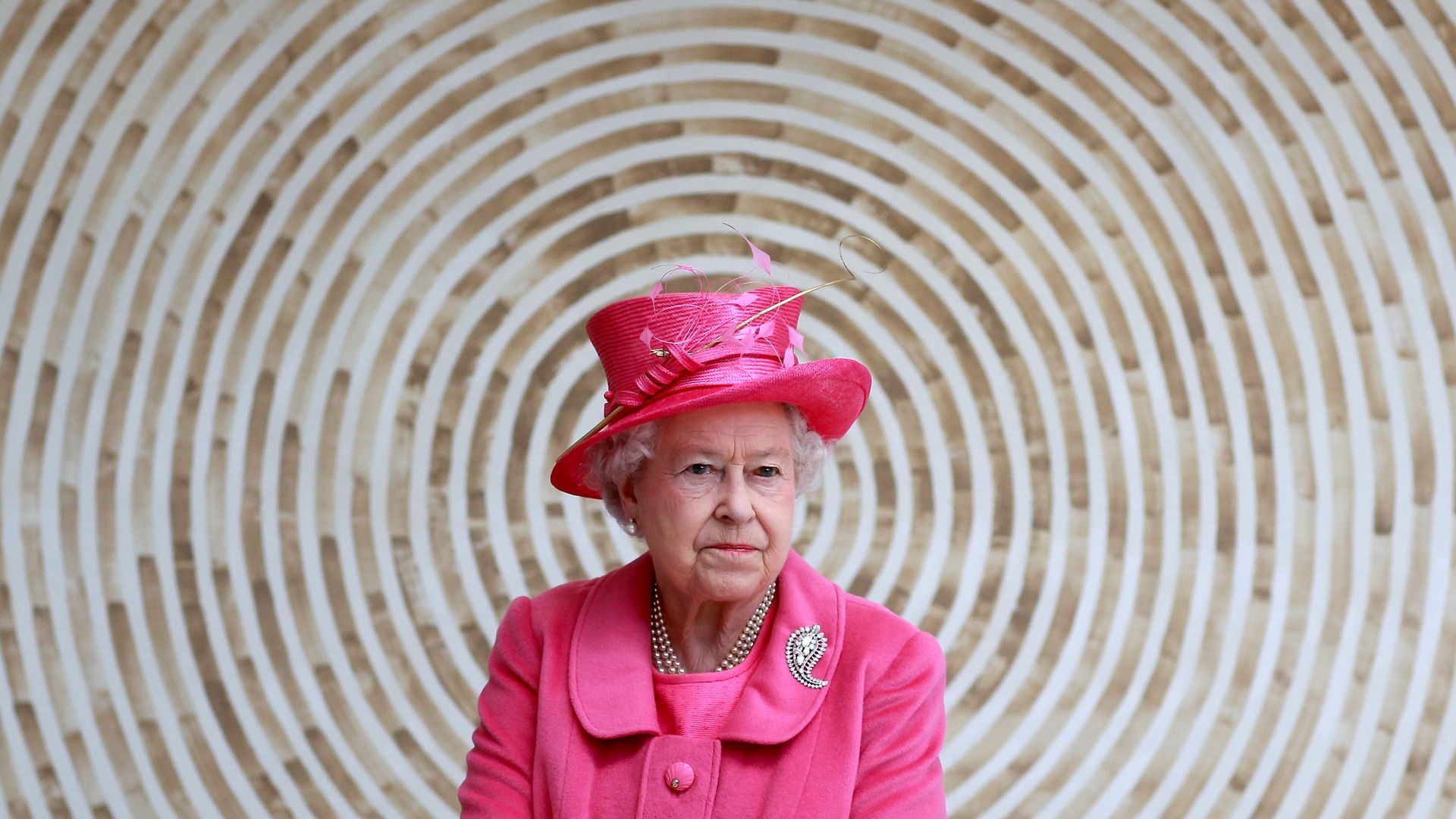 The U.K.'s jubilee celebrations officially start today, with what is effectively a four-day weekend; many Britons are taking the whole week off for "platty joobs."
Why it matters: Bloomberg estimates that the holiday will cut 0.5 points from GDP growth, resulting in negative growth for the second quarter.
Don't call it a recession: The third quarter is likely to see a bounce back, thereby preventing the country from seeing two successive quarters of negative growth.
7. Building of the week: Babyn Yar Synagogue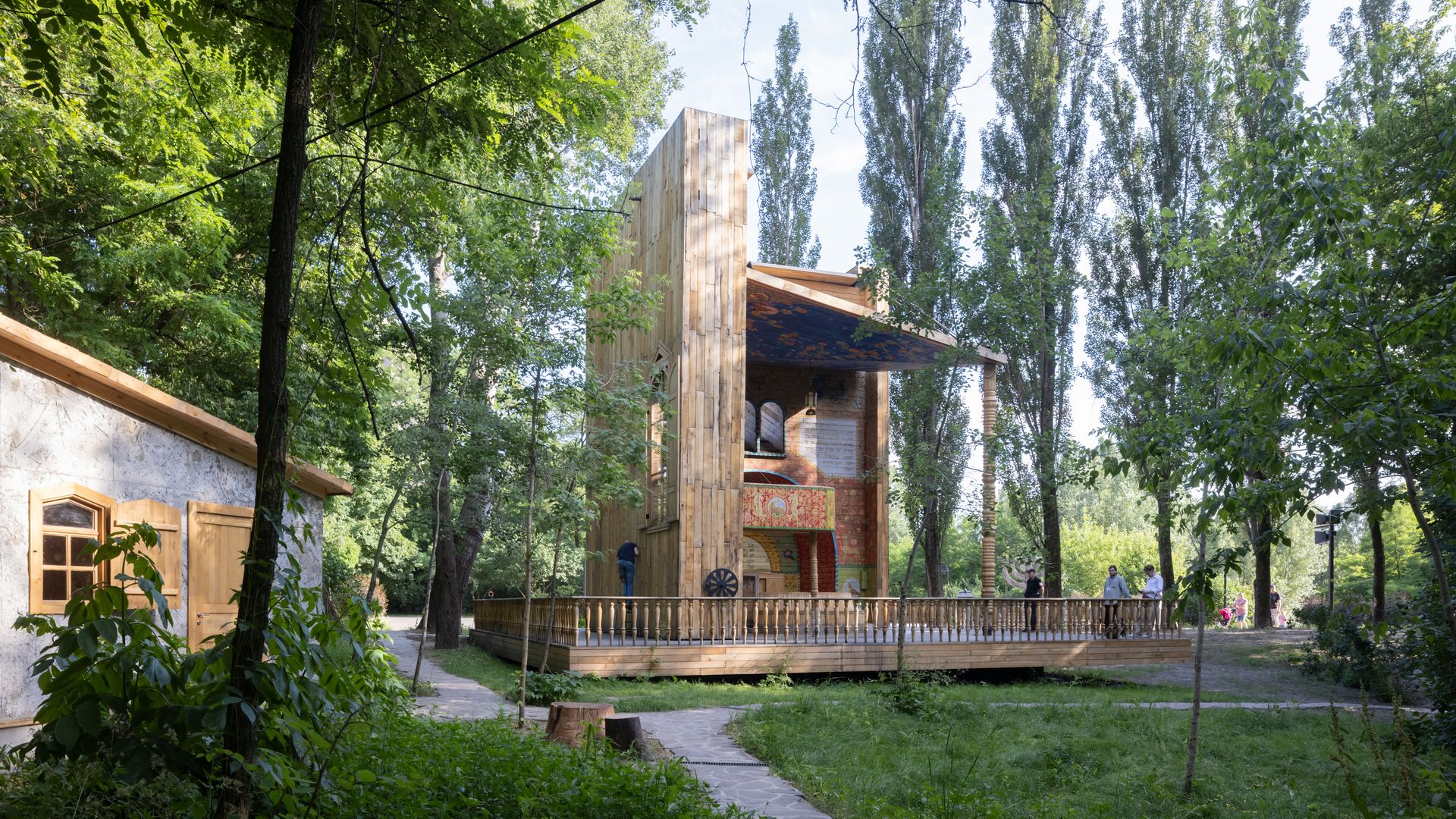 The Babyn Yar Synagogue, designed by Swiss architect Manuel Herz, was operational for less than a year before Russian troops invaded Ukraine and started approaching its position west of Kyiv.
Context: Babyn Yar was the site of one of the worst massacres of World War II, when 35,000 Jews were murdered in a "holocaust of bullets" in September 1941.
The building takes the form of a huge book hewn of ancient oak, 36 feet tall, 26 feet wide, and six feet thick.
Hand-cranks can be turned to open the book, which manually unfolds into an airy, open synagogue, complete with a roof and balcony.
The ceiling is painted to reference Ukrainian synagogues from the 17th and 18th centuries that have since been destroyed.