Axios Capital
August 20, 2020
Are you heartened by the fact that the stock market has hit a new record high? If so, you're almost certainly a capitalist.
In this week's newsletter, whose 1,750 words will take you about 7 minutes to read, I look at the public sector, which can't raise any money at all from the booming equity markets. I also write about the productivity crisis, the rise of self-employment, a crazy bank-error lawsuit, and much more.
Many thanks to Amy Harder for getting a great scoop about Joe Biden's attitude toward the carbon tax, and also to the good folks at the Petition newsletter for first collating the information that ultimately became item No. 4.
1 big thing: The curse of self-sufficiency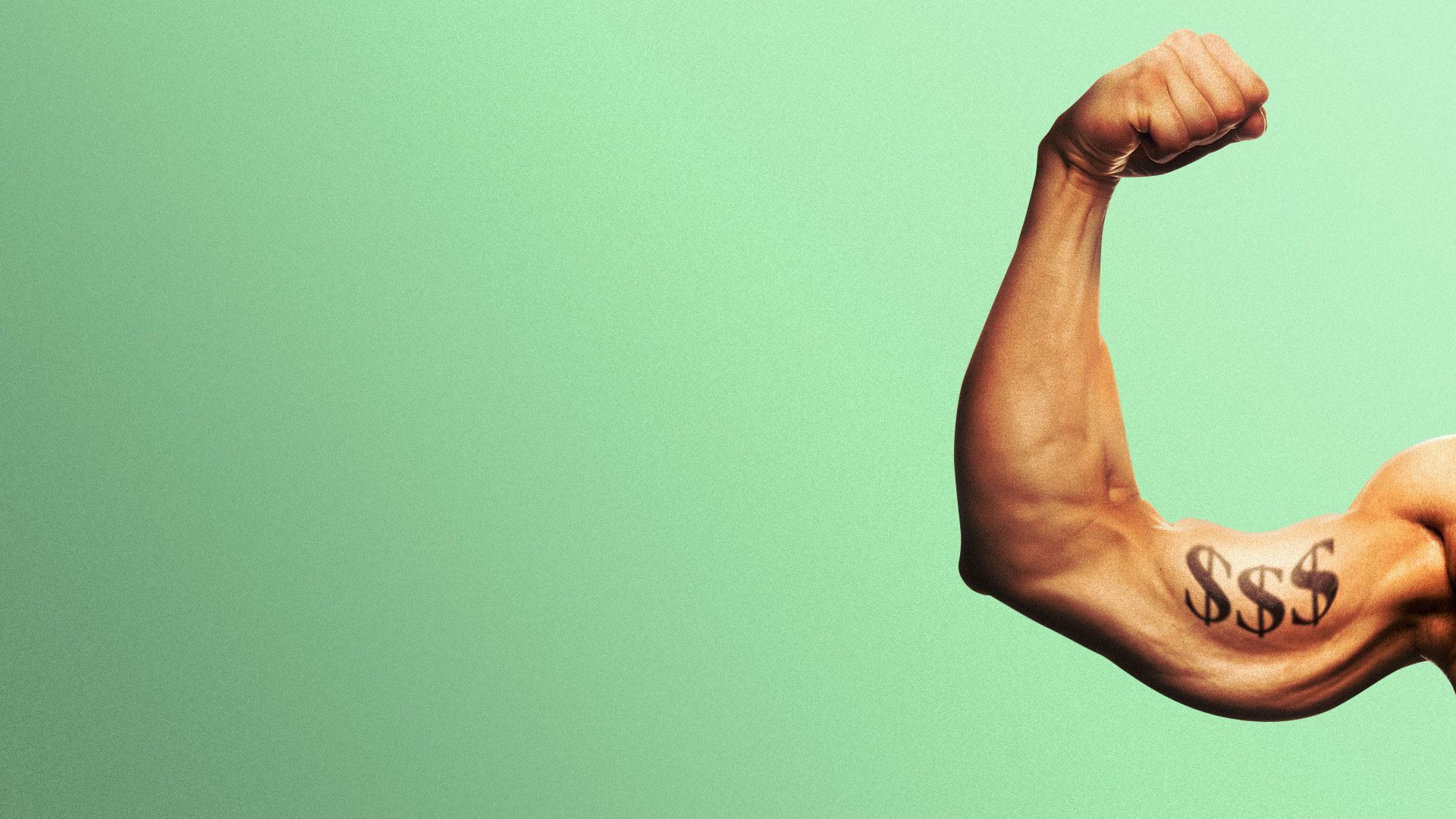 "Annual income twenty pounds, annual expenditure nineteen nineteen and six, result happiness. Annual income twenty pounds, annual expenditure twenty pounds ought and six, result misery."
— Mr. Micawber, in Dickens' "David Copperfield"
The age of ever-growing deficits has devastated one group of government entities in particular — the ones that have historically been self-sufficient, funding themselves directly from their own revenues.
Why it matters: For decades, self-sufficiency was viewed as a source of strength and independence. The problem is that when it goes away, there's no good mechanism in place to fill the fiscal gap.
Driving the news: The U.S. Postal Service is one of the largest businesses in America, with more than 600,000 employees and more than $70 billion in annual revenue. It has been running non-cash deficits for years — ones that don't require borrowing money — mainly by defaulting on obligations to its health benefits fund. But now the pandemic has caused a cash crunch that threatens to turn into an existential threat.
U.S. Citizenship and Immigration Services is similarly fee-funded. It recently hiked the cost of applying to become an American from $640 to $1,170, and even started charging fees for asylum applications. That's not going to stop drastic budget cuts from hitting consular services around the world.
Transit agencies across the country, most precariously New York City's MTA, are facing their most dangerous crisis ever. Without tens of billions of dollars in new federal aid, entire cities will grind to a halt.
The big picture: Every state and local government is required to run a balanced budget. Most of them find some kind of way to fiddle with that requirement — but none of them has the ability to borrow as much or as cheaply or as easily as the U.S. Treasury.
The example of Puerto Rico, still struggling through bankruptcy, is instructive. In the private sector, bankruptcy is meant to help get companies back onto a sustainable footing. But Puerto Rico's demographic makeup cannot provide the support the island needs from local taxes alone.
The bottom line: For states and agencies that are expected to be self-sufficient, all federal funding is exceptional. It cannot be relied on to exist from year to year.
My thought bubble: The U.S. Treasury has negative real borrowing costs — it can borrow money at less than the rate of inflation — even as the country as a whole needs government spending at all levels.
We desperately need a way to provide reliable and predictable medium-term federal support to formerly self-sufficient agencies and local governments.
2. They won't kiss and makeup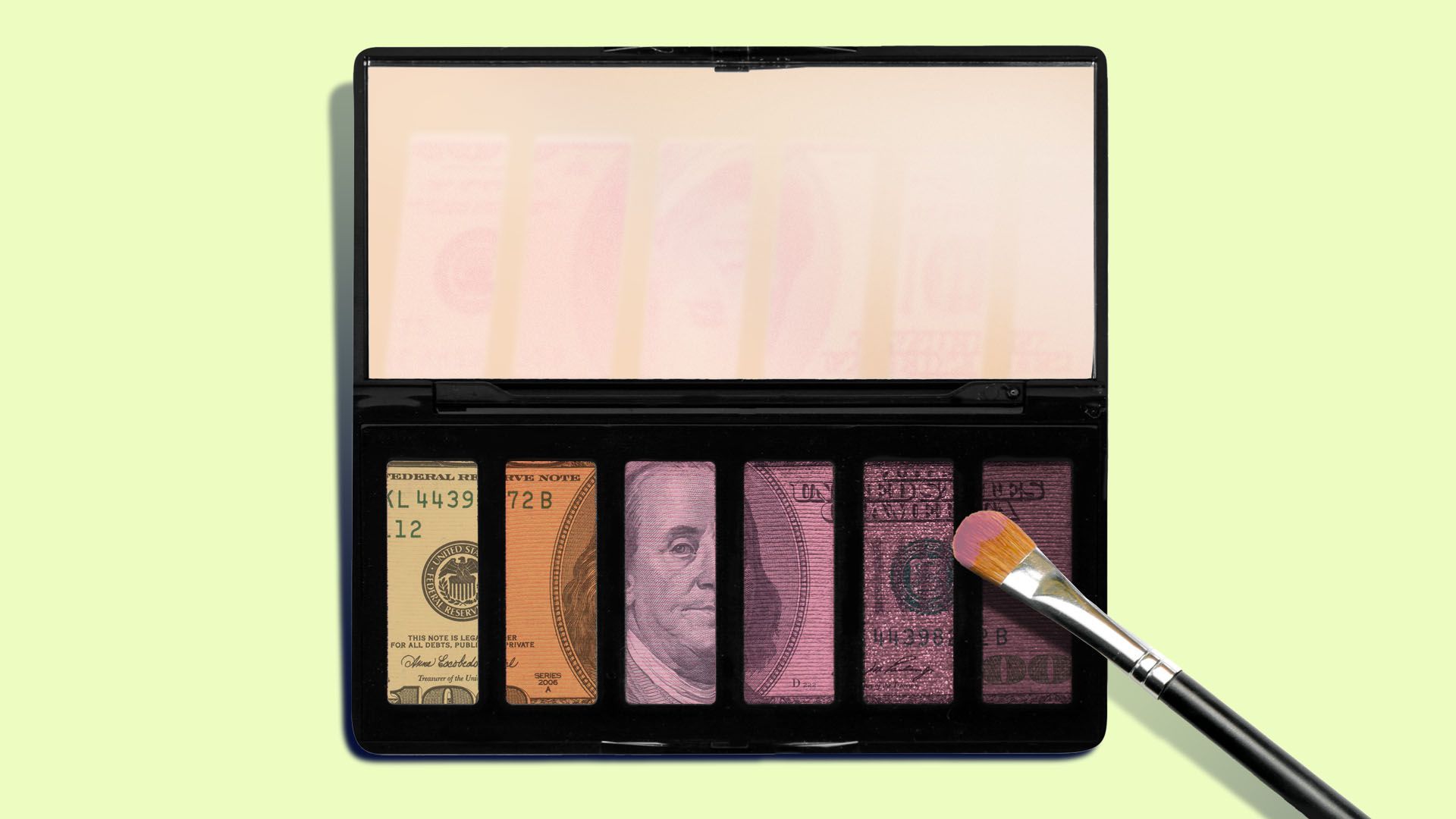 If Citigroup wired you $175 million by mistake, would you just give it back?
Brigade Capital certainly wouldn't. On Aug. 11, Citigroup wired the hedge fund $176 million — which is $174.5 million more than the $1.5 million the bank intended to send. Brigade is now going to court rather than give the money back.
As its name implies, Brigade is an aggressive hedge fund that specializes in what's known as "distressed" situations. It buys up the debt of insolvent companies for well below face value, and then fights hard to get repaid in full.
It is a major holder of Revlon debt, which currently trades at about 30 cents on the dollar. (People buy a lot less makeup, it turns out, when they're stuck at home during a pandemic.)
Citibank was the administrative agent for Revlon, and instead of making an interest payment, mistakenly wired the full principal and interest due on the loan.
Between the lines: As anybody with a bank account knows, banks make mistakes, and there's no doubt that this was a mistake. But distressed-debt investors are tough, and fewer than half of them have returned the money.
Brigade said in court that it no longer has the money, and that it has already passed the cash on to its own clients.
My thought bubble: It's highly likely that Judge Jesse Furman will compel Brigade to return the money — and that all the other unresponsive lenders will end up doing likewise. But Brigade's actions still serve a purpose.
Some distressed-debt lenders like to present themselves as reasonable people who just want to work something out that's fair. Others cultivate an image of fighting harder than anybody else for every last penny, whether they deserve it or not.
By forcing Citigroup to go to federal court to get its money back, Brigade is making it abundantly clear which of those two groups it's in.
3. The deadweight cost of the pandemic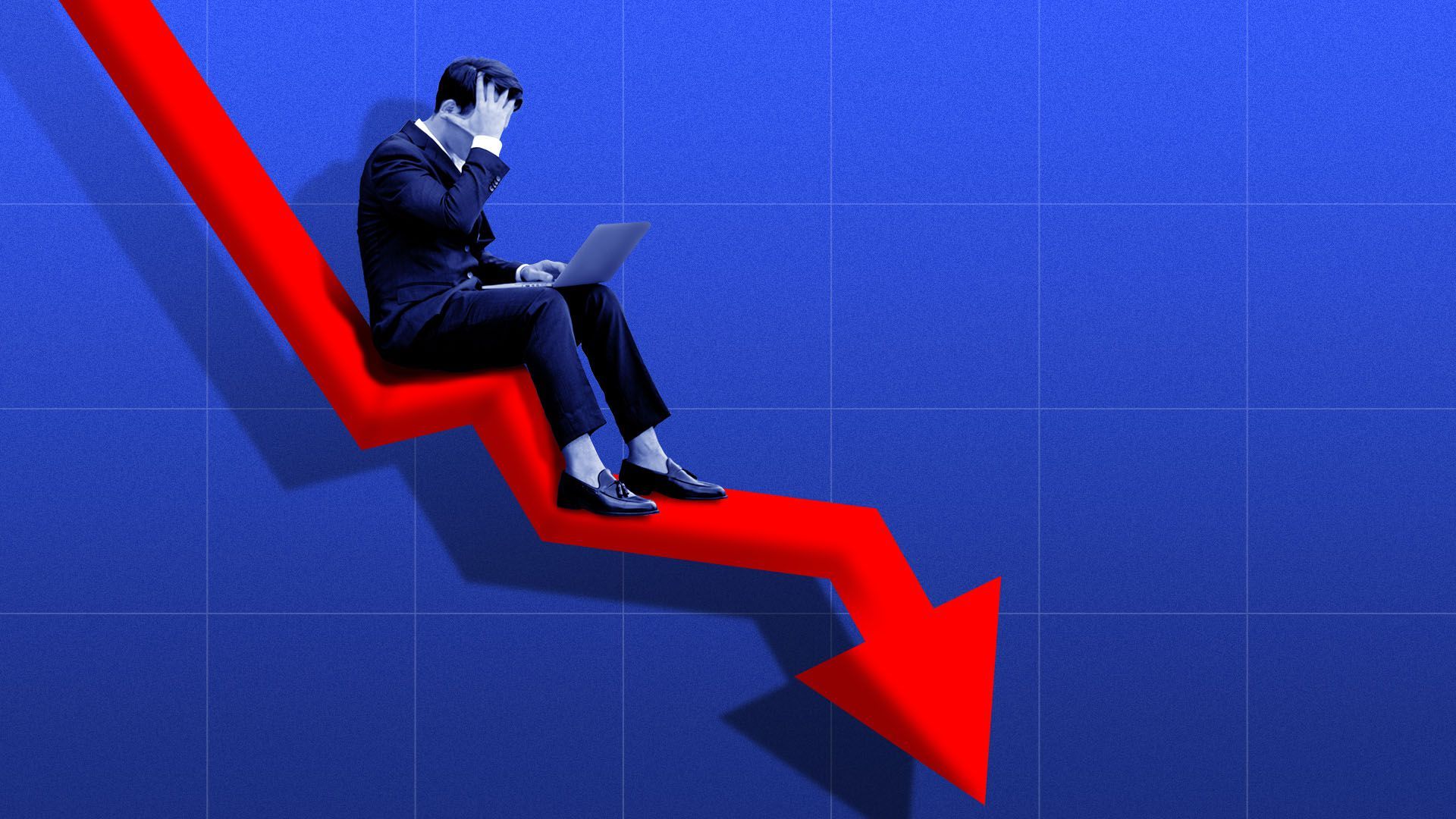 The pandemic is striking directly at the heart of what has historically made America stronger than almost any other global economy — our awesome productivity.
Why it matters: Modern recessions, even the Great Recession of 2008-09, have tended to have little to no effect on how efficiently America produces goods and services. This recession is different.
How it works: COVID-19 has deeply changed the way the country works.
Working from home has damaged companies that invested in sparking creativity and innovation by bringing employees together in thoughtfully-designed offices.
Teachers worry more about distancing and ventilation than they do about education.
In nursing homes, aides now have one job — preventing the spread of the virus — that has a higher priority than everything else.
Show me a business that involves individuals entering a building, and I'll show you a business where leaders are being urged to put significant new resources towards social distancing, ventilation, temperature checks, health attestations, contact-tracing databases, ubiquitous hand sanitizer stations, and myriad other COVID-related expenses.
While employers are forced to spend time and money on such projects, employees are also being hit hard. Many are struggling with suicidal thoughts, while Wall Street executives talk about having to deal with "rolling nervous breakdowns."
"People are living at work," says Abby Levine, a principal in Deloitte's real estate group. "That has a physical, emotional, and mental impact."
By the numbers: The recession is bad enough — deeper and faster than anything we've experienced in living memory. The hit to productivity comes on top of that.
Stanford economist Nicholas Bloom sees productivity declines within firms of between 5% and 10%. "These falls are not surprising," he says, "but are absolutely massive."
The National Suicide Prevention Lifeline (1-800-273-8255) provides 24/7, free and confidential support for anyone in distress, in addition to prevention and crisis resources. Also available for online chat.
4. The winners from the rise of the self-employed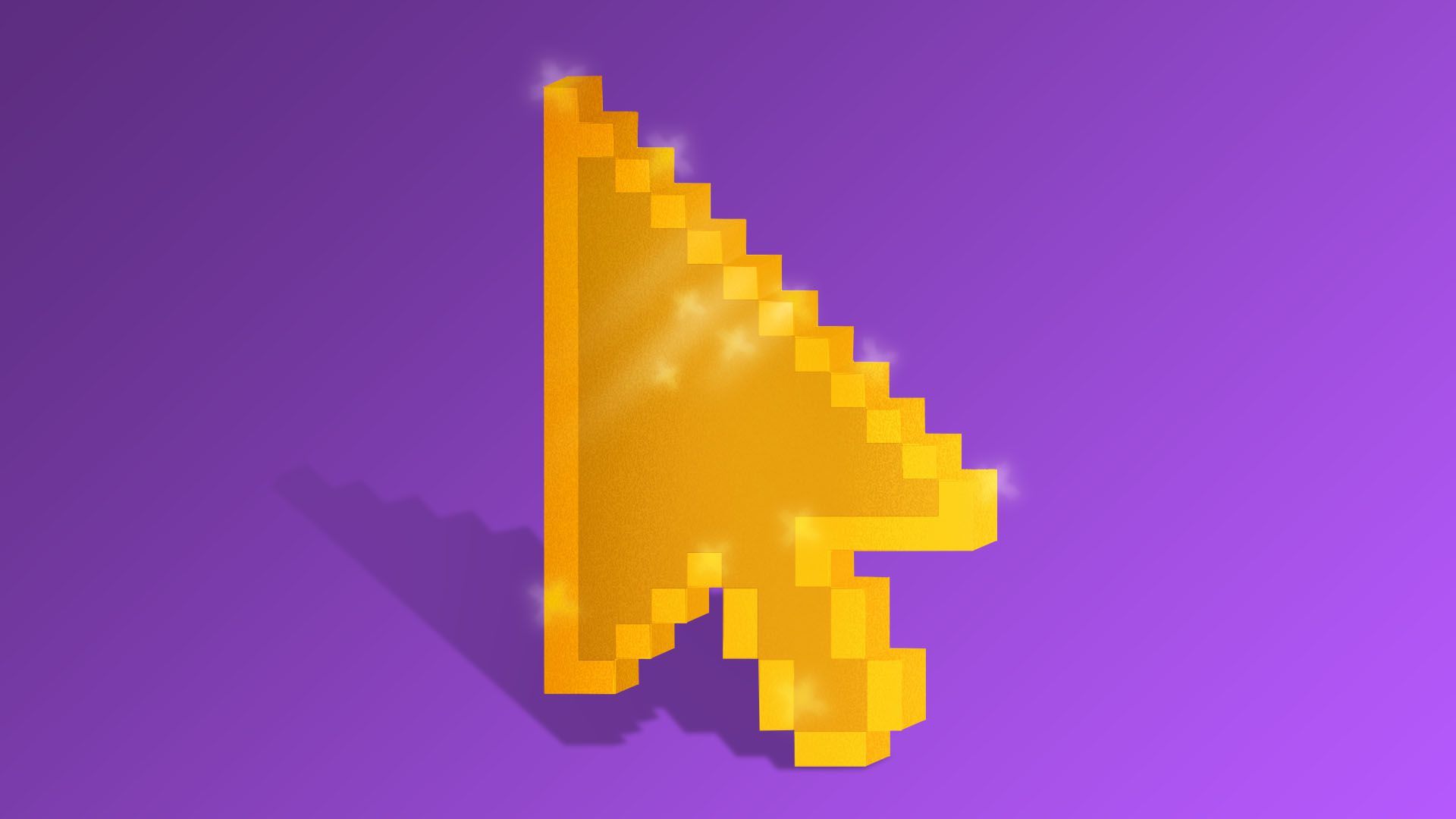 We're in the middle of an unprecedented boom in new-business formation. But as is often the case during the pandemic, the biggest winners seem to be large public companies.
Driving the news: The pandemic has caused Americans to apply for new Employer Identification Numbers — tax IDs for businesses — in record numbers.
This isn't the gig economy, where people work as independent contractors for larger companies. This is the formation of actual new companies, many of which will have employees of their own.
Business formation dipped in March during the initial shutdown, but has since hit record levels. That's partly because finding an employer is hard in the present climate, and partly because running an online business from home has never been easier.
How it works: Large public companies like Shopify, Square and Etsy are happy to provide new customers with all the tools they need to get started — at a price, of course.
The pandemic is providing a healthy tailwind for new online businesses: e-commerce volumes are soaring around the world.
The bad news is that with high competition and low barriers to entry, it's very hard to make a lot of money selling goods online.
As ever, the way to make money in a gold rush is to sell shovels rather than try to hit gold. In this case, the shovels are the services that help new entrepreneurs get up and running.
By the numbers: While the broad stock market is relatively flat on the year, e-commerce companies catering to small businesses are on a tear. (Remember that Amazon is an online marketplace for millions of small sellers as much as it's a retailer in its own right.)
Etsy has trebled this year, while Shopify and Square have more than doubled. Even UPS hitting all-time highs.
5. We're still nowhere near a carbon tax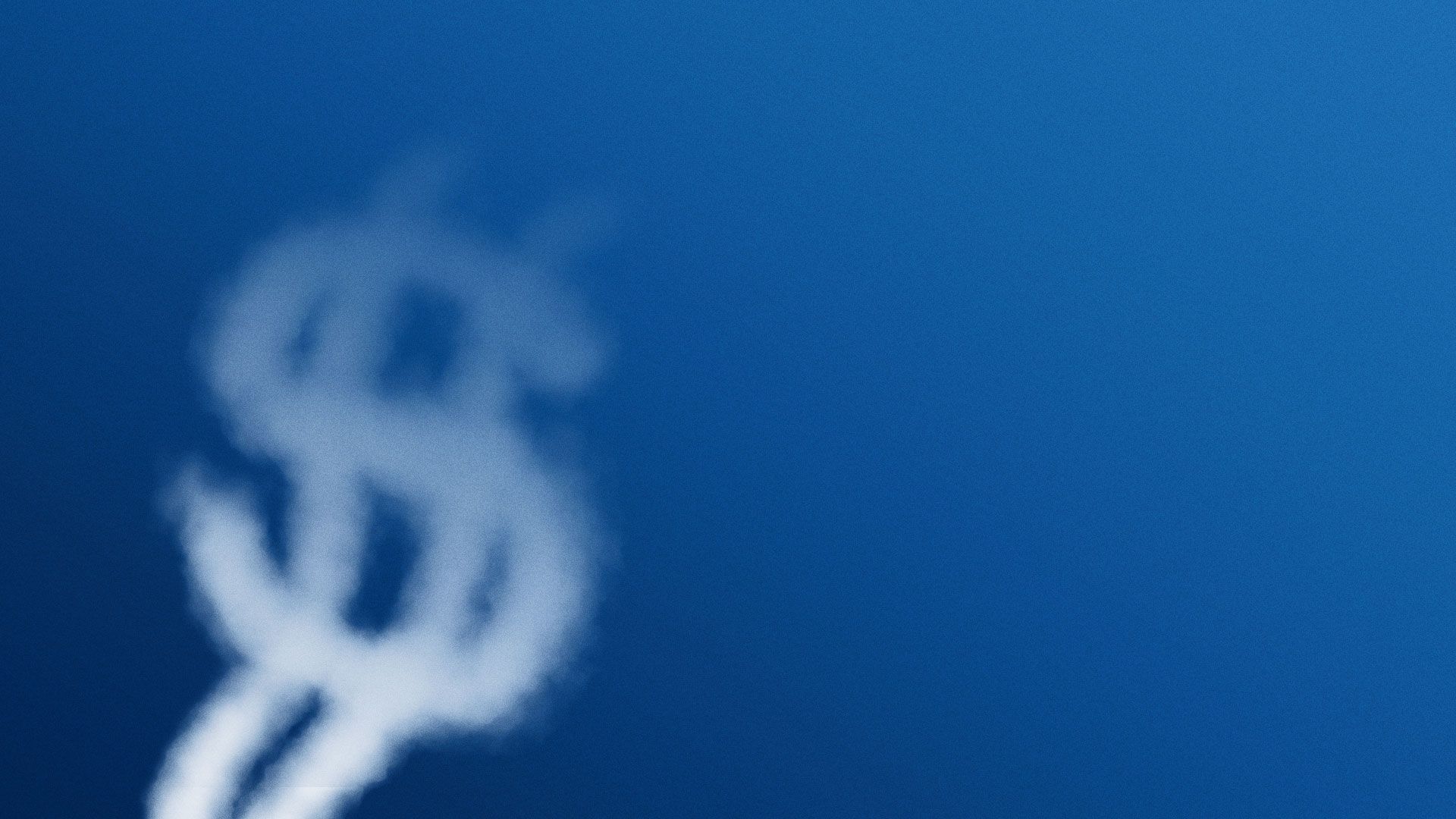 Joe Biden is unlikely to pursue a carbon tax if he wins in November, reports Axios' Amy Harder.
Driving the news: The campaign said last year it supported a price on carbon emissions, but has since pushed policies that rely more on government mandates.
What they're saying: "A real disadvantage of just a pricing scheme is you can't directly attack the environmental injustice problem," said John Podesta, a longtime Democratic political operative who is in regular contact with the Biden campaign.
"It's almost always the right policy," said another person familiar with the positioning on a carbon tax, "except in a recession or coming out of a recession."
The big picture: Many politicians in the Democratic Party and climate activists have moved away from supporting a carbon price as a core policy over the last couple years, arguing that, compared to mandates and regulations, a market-based approach can't guarantee the steep emission reductions scientists say are now needed to address climate change.
What we're watching: If Democrats take control of the Senate, there is still a narrow path for a carbon tax to become reality.
Sen. Richard Durbin, the Senate's second-top ranking Democrat, introduced a carbon price bill in June. Under his bill, the tax wouldn't come into effect until after the recession (though no later than 2023).
6. Coming up: Postal wars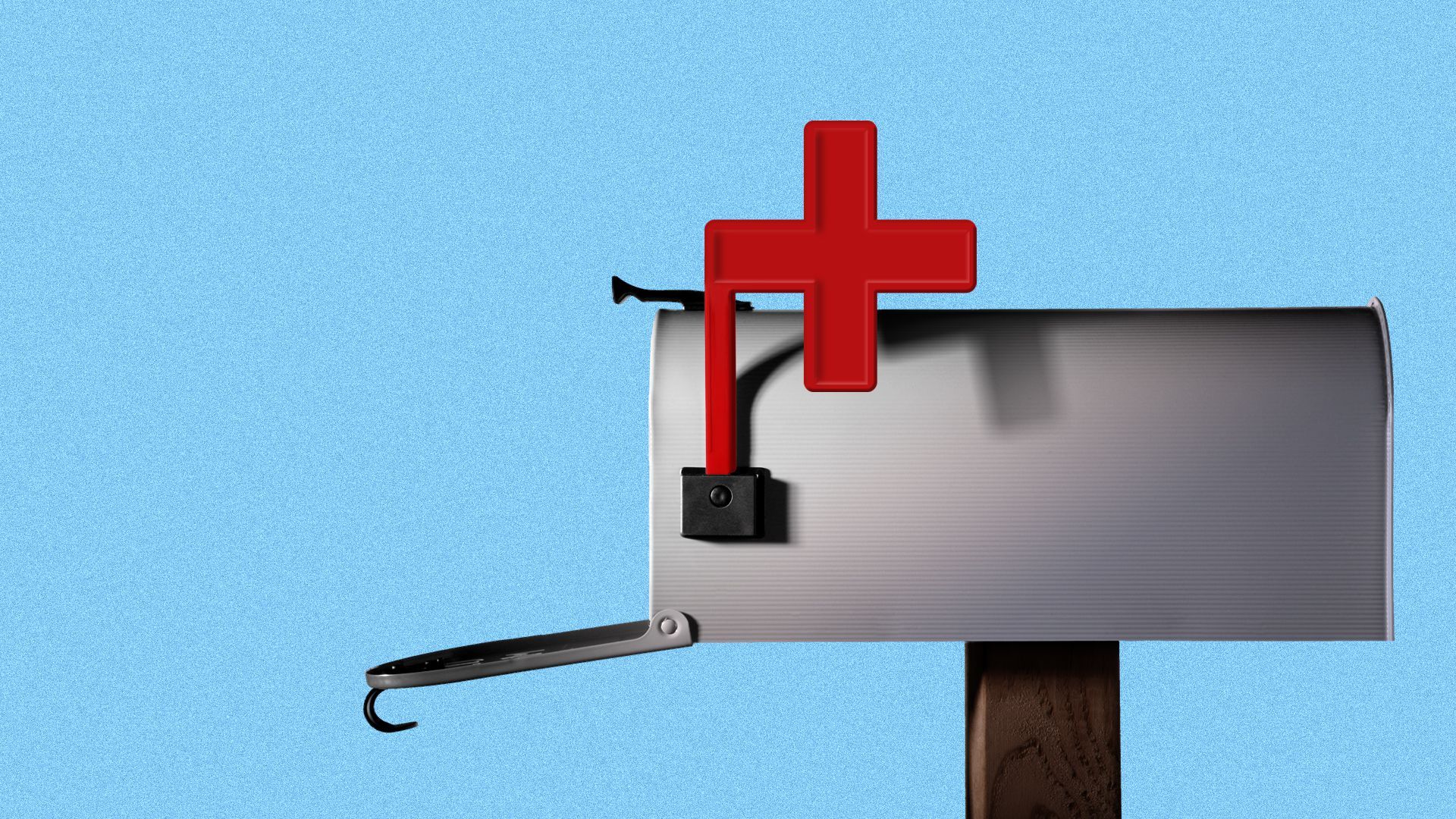 The fate of a debilitated Post Office deficit has become weaponized and politicized, writes Axios' Courtenay Brown, in a fight that's coming to a head in the next few days.
What's going on: Postmaster General Louis DeJoy will for the first time publicly address concerns that the Trump administration was using the agency to meddle in the upcoming U.S. election. At the same time, Congress will battle over his agency's funding.
What to watch: Don't expect much progress on that funding bill beyond the House.
The Senate is unlikely to pass anything solely focused on USPS funding, according to majority leader Mitch McConnell. He said earlier this week that funding could be used to revive negotiations over the next coronavirus stimulus bill.
Senate Republicans floated a pared-down stimulus bill this week, which doesn't include new USPS funding, per the New York Times. It would instead forgive the last stimulus bill's government loan worth $10 billion.
7. Building of the week: Celebration Post Office, Florida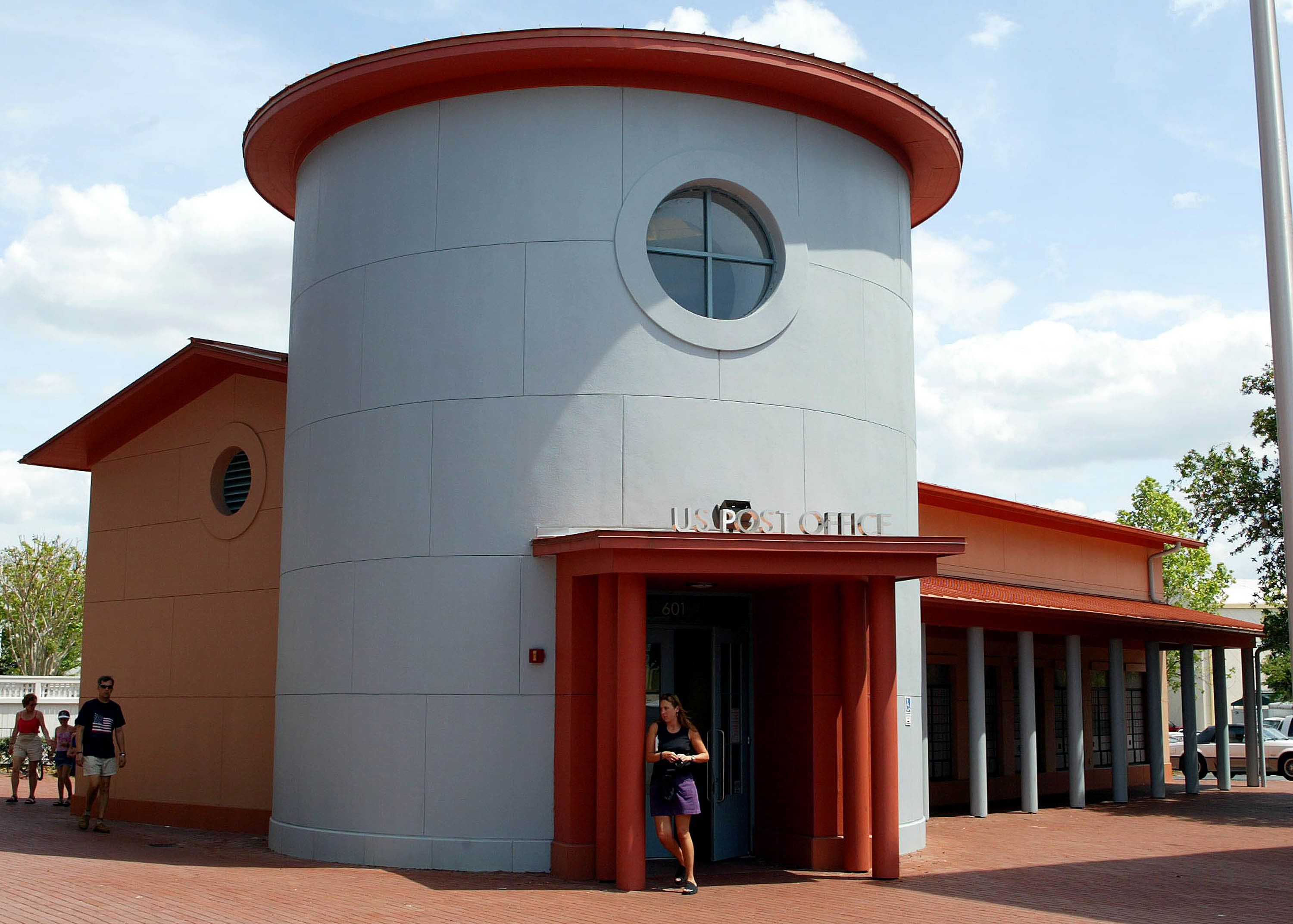 Celebration, Florida, is a town designed by Robert A.M. Stern and established by the Walt Disney Company in 1994. (The town center was sold to Lexin Capital in 2004 for about $27 million.)
With a 91% white population of just 7,427, homes in the town range from $378,000 to $3.1 million.
The town center features more starchitects than many cities with millions of inhabitants: Philip Johnson, Robert Venturi and Denise Scott Brown, Cesar Pelli and more are represented.
The Post Office, designed by Michael Graves, acts as a gathering place for the community; the mailboxes face out into an open-air loggia.