Axios Boston
July 15, 2022
It's Friday, so just, like, let 'er rip, huh?
Today's weather: Sunny. High of 79. Perfect. High tide is at 1:18pm.
Situational awareness: First Lady Jill Biden is in Massachusetts for the next few days for a handful of Democratic National Committee fundraisers and other events.
Today's newsletter is 883 words, a 3-minute read.
1 big thing: Abortion law gap scrutinized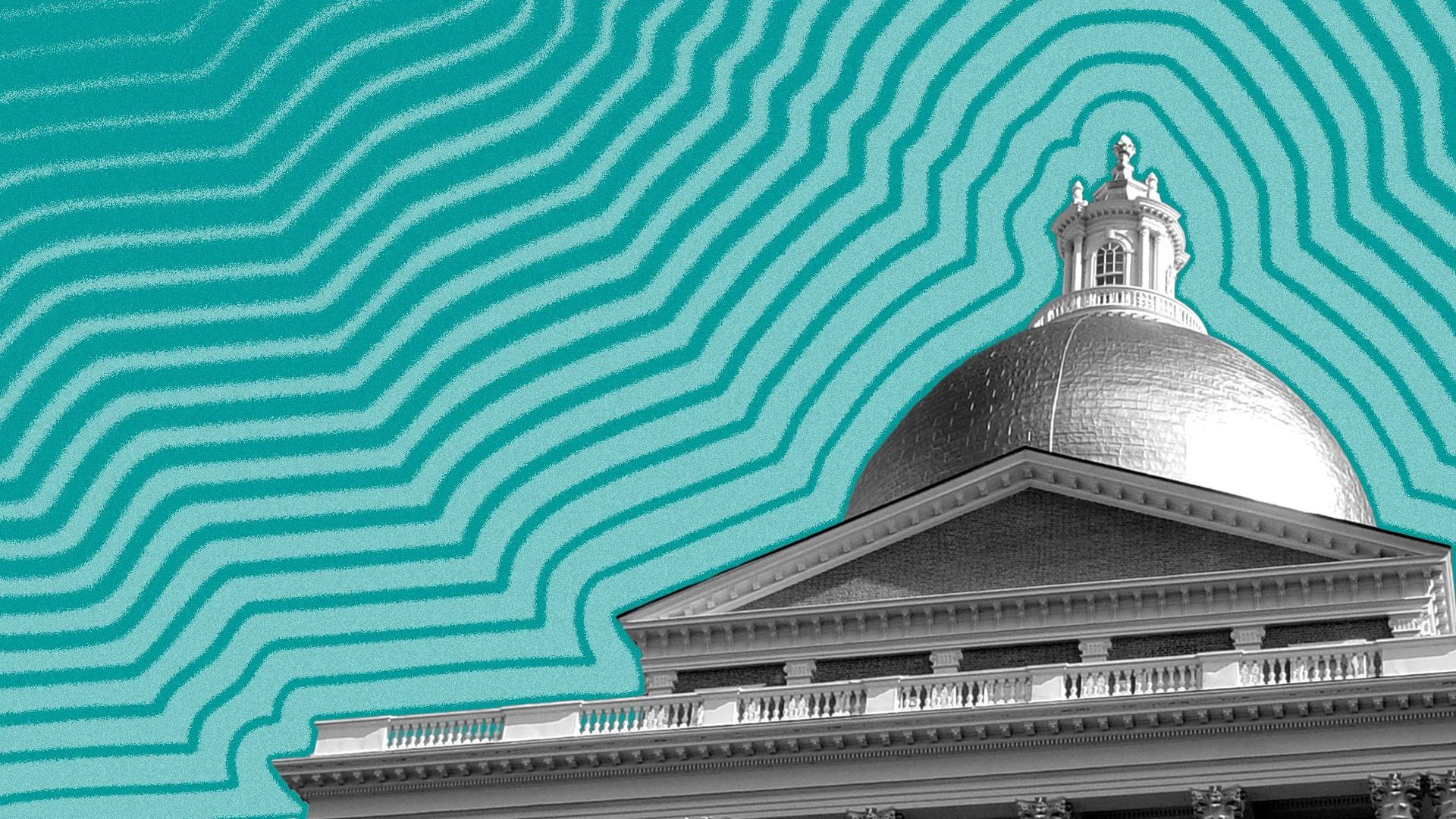 Massachusetts, a liberal bastion of reproductive health protections, has a gap in its abortion law.
Driving the news: Boston resident Kate Dineen, whose story was first told in the Boston Globe, tells Axios she had to go to Maryland for an abortion in July 2021 after her fetus had a grade 4 hemorrhage in utero.
She and advocates who helped write the state law say she should have qualified for an abortion in Massachusetts under the law's lethal fetal anomaly provision, but her doctors at Mass General Hospital said the fetal defect did not meet the hospital's threshold to be deemed lethal.
Dineen's experience has sparked a push to reexamine how the state law applies to late-term abortions involving fetuses with severe defects.
Details: Massachusetts codified abortion access in 2020, including for pregnancies after 24 weeks if there's a fatal fetal anomaly, if the fetus is "incompatible with sustained life" outside the uterus, or to preserve the mental and physical health of the pregnant patient.
Yes, but: Dineen, abortion advocates and nearly two dozen doctors say a lack of consensus on what constitutes a fatal anomaly is creating barriers to access the procedure.
Why it matters: Massachusetts leaders describe the state as a safe haven for patients seeking abortions, particularly in the wake of the U.S. Supreme Court reversing Roe v. Wade.
Now clinics and hospitals are accepting an influx of out-of-state patients while lacking clear guidance on abortions after 24 weeks.
Zoom in: Dineen was excited to have a boy. She was 33 weeks pregnant when she was told the fetus had a "catastrophic" hemorrhagic stroke, but that it did not meet the hospital's definition of "lethal fetal anomaly."
Representatives for MGH did not respond to emails and calls seeking comment from Axios.
2. Prim and pampered with CBD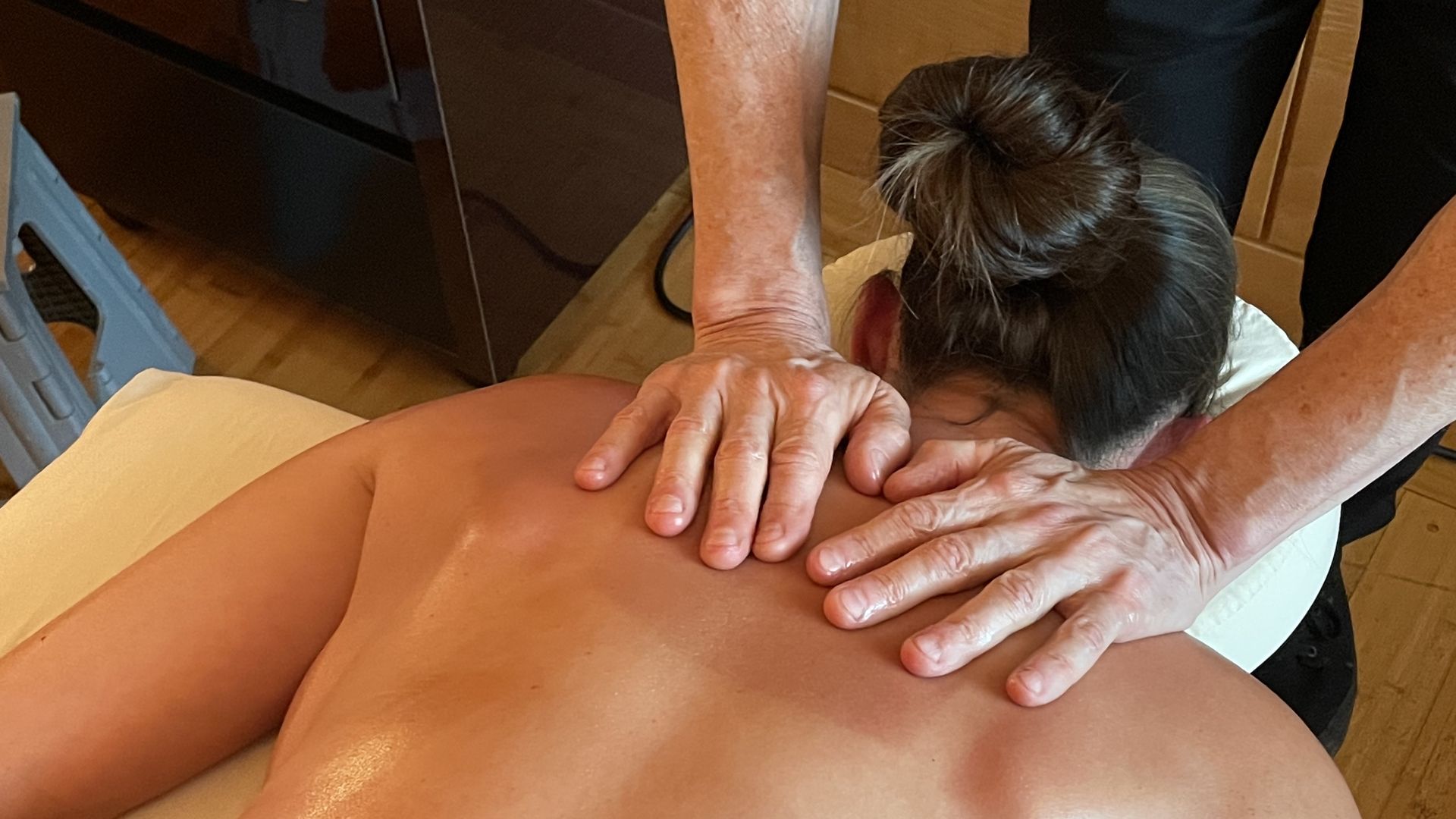 The Mandarin Oriental is taking high-end massages to the next level with CBD treatments.
What's happening: The luxury hotel chain launched four spa treatments at its Boston location in partnership with Cause + Medic, a Colorado-based hemp-derived CBD brand.
This is the Mandarin Oriental Hotel Group's first U.S. location launching CBD spa treatments.
Why it matters: CBD can help ease pain and rejuvenate skin without the use of THC (the psychoactive compound in cannabis), explains Jason Paluch, senior director of spa and wellness at the hotel.
State of play: Massages involving CBD products have become more popular in the health and beauty industry over the past decade, Paluch tells Axios.
"I would say in the last five years it has really taken off, which is why we wanted to move forward with this partnership," Paluch says.
Plus: Life is hard. Why not treat yourself with a swanky spa treatment?
Details: The Mandarin Oriental offers four 80-110-minute CBD massage treatments.
💆‍♀️ Three of the massage treatments cost $310 during the week and $340 on weekends.
The restorative massage uses CBD oil and essential oils of lavender, sage and acai.
Vitality massage is a deep-tissue massage with CBD oil and pain cream.
Tranquility wrap involves a full-body exfoliation with CBD coffee and Himalayan salt scrub and a rub of CBD oils and body butter, with scalp and foot massages while the client is cocooned in muslin sheets.
👣 Plus: The holistic renewal ritual — a foot treatment that involves lavender dead sea salt and moor mud with CBD oil — costs $400 during the week and $440 on weekends.
Axios Boston caught a glimpse at what the treatments look like.
3. 🔙 Back that Mass. Up: News from around the commonwealth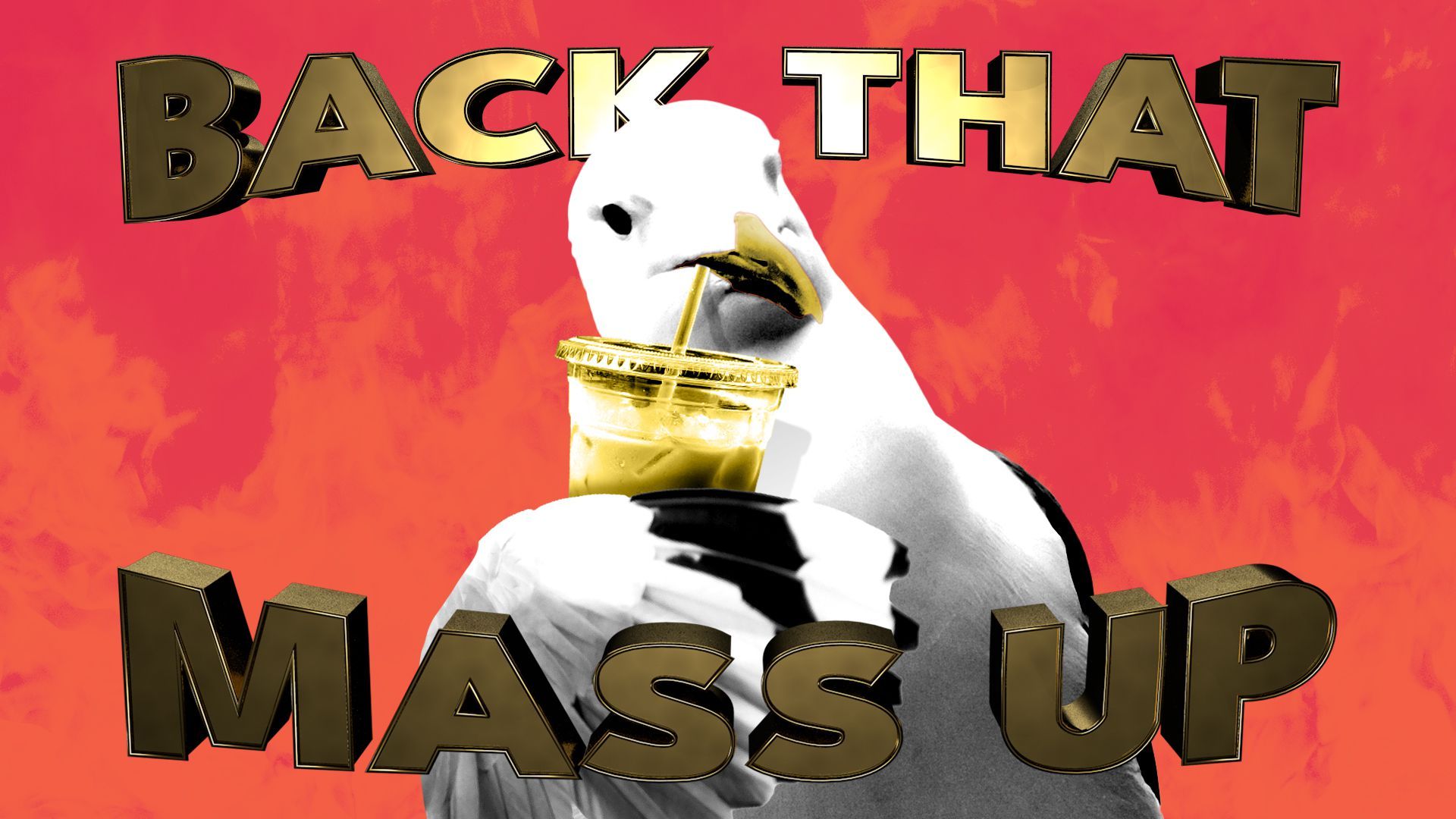 🦈 Sharks aren't just for the Cape. They've been spotted off the South Coast, forcing the closure of Horseneck Beach. (WCVB)
Worthy of your time: GBH News' Paris Alston and Phillip Martin break down how white supremacist groups are part of a growing extremist movement in New England.
🦟 West Nile Virus has been detected in Mass. for the first time this year. (AP)
4. Boston's biggest eyesores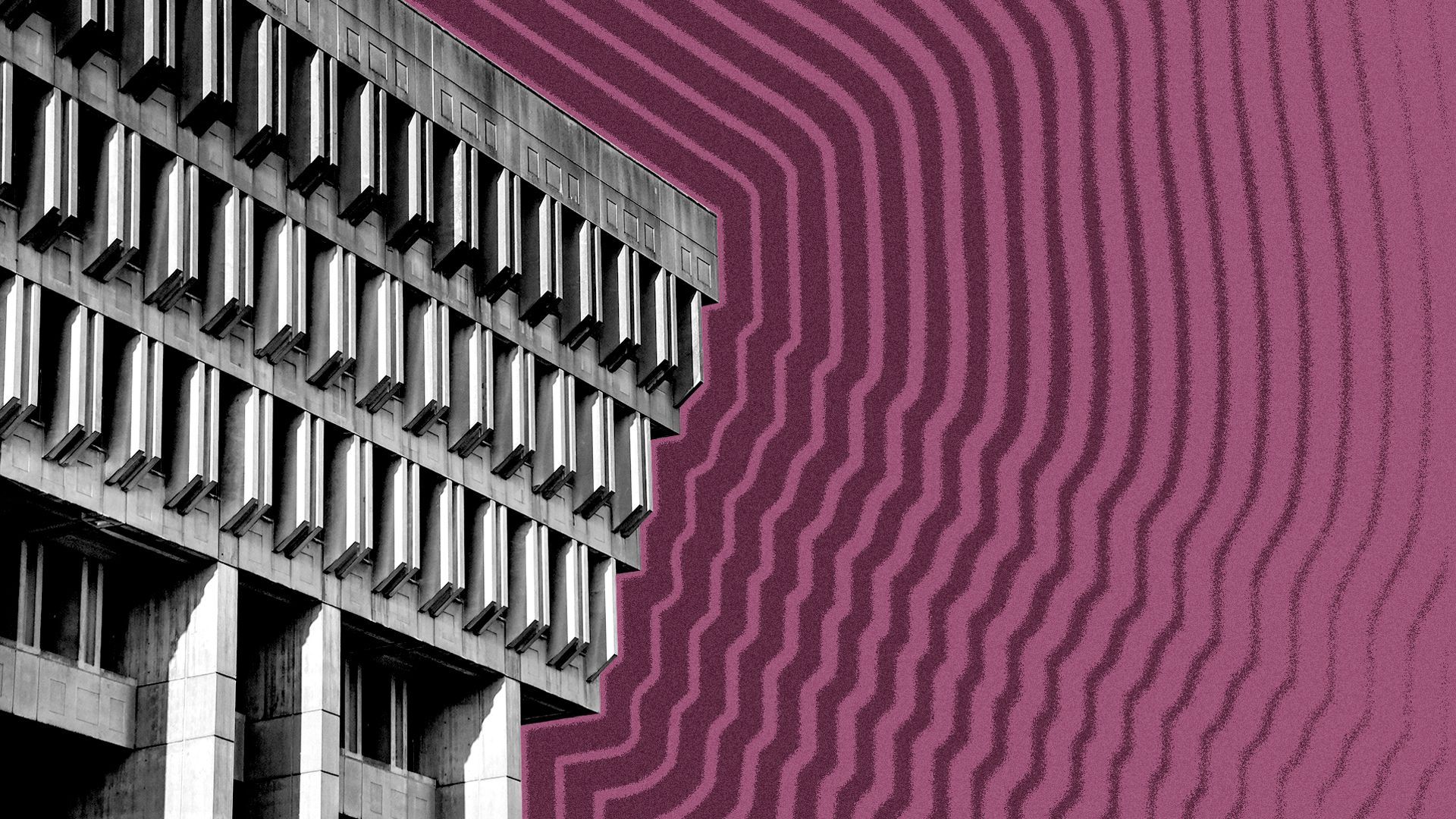 Deehan here. In the coming weeks, Axios Boston is going to take a look at our area's worst eyesores.
We're looking for readers to tell us about the ugliest buildings, unfilled craters and lots, tragedies of poor zoning and crumbling infrastructure.
Some ground rules:
City Hall is ugly. We get it. Time to move on and be more creative in your submissions.
We don't care about your neighbor's fence. These have to be eyesores we can all hate together.
Try not to be too abstract. These have to be places I can take pictures of.
Reply or tweet at me with your submissions. If we include your suggestion, you'll receive a hardy thank you in this very newsletter.
Fresh job openings around town
5. 🎸 Hear, hear! Boston-area concerts this weekend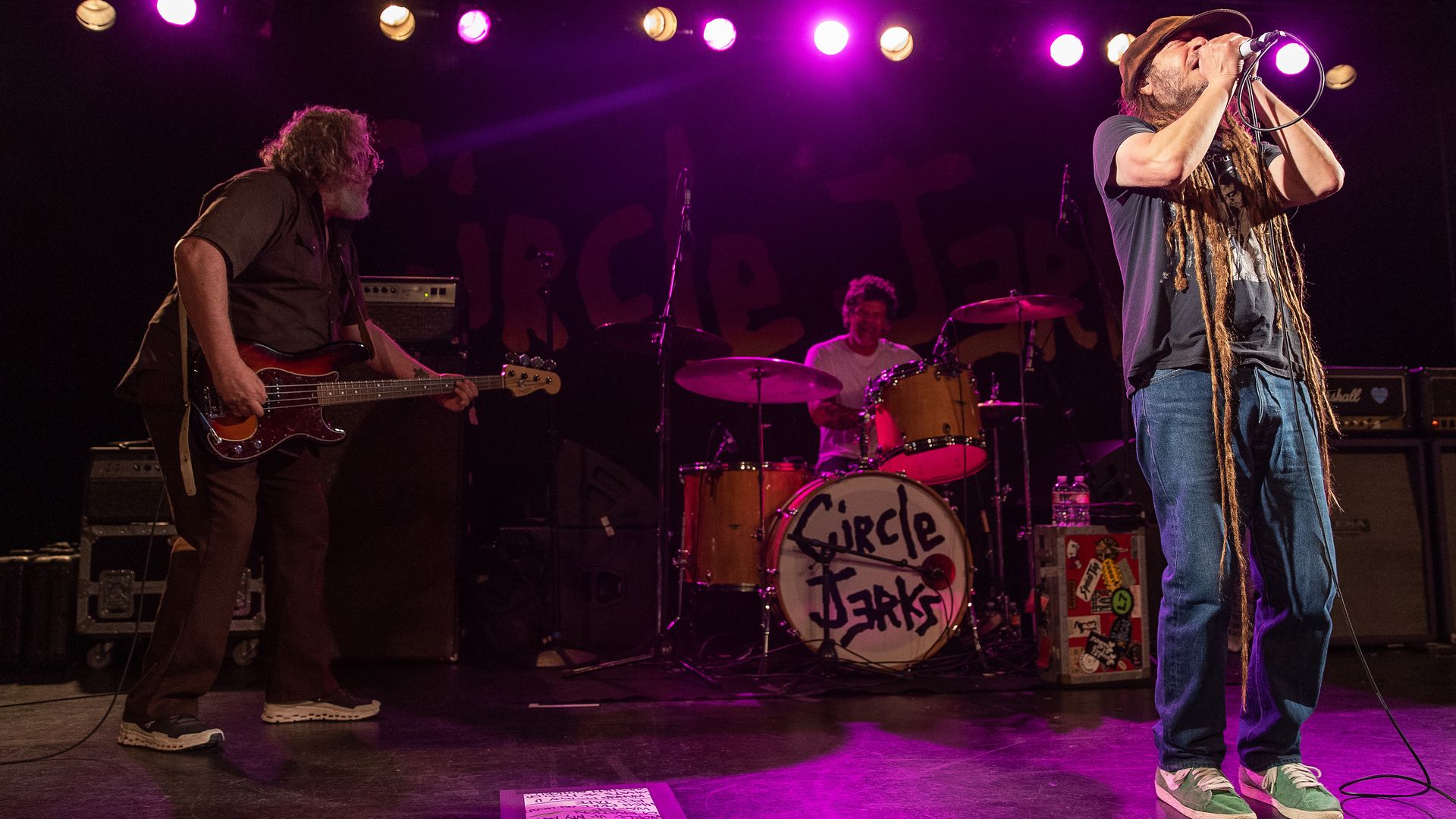 Tonight!
R&B singer Jeremih (yes, this Jeremih) is at Big Night Live — 9:30pm.
New world funk from Masa Band will be at Beat Brew Hall — 9pm.
The New Kids on the Block, who you may have heard of, have their homecoming shows at the TD Garden tonight and tomorrow along with Rick Astley and En Vogue — 8pm.
Saturday
Punk legends the Circle Jerks perform at House of Blues — 7pm.
The opposite of punk legends, Third Eye Blind, are at the Xfinity Center in Mansfield — 7pm.
Banjo maven Alison Brown will be at Club Passim — 8pm.
Sunday
Mike wants to know what your favorite old-school New England menu item is, and why it's not baked beans.
Steph hates the thought of baked beans, if only because of the beans scene in "Dennis the Menace."
Mike (again) was in a jam band called "Beans Scene" at UMass. (No, he wasn't.)