Axios Boston
May 25, 2023
It's Thursday. RIP Tina Turner.
☀️ Today's weather: Sunny with a high of 66°.
🏀 Situational awareness: The Celtics, who are one game away from elimination, play the Miami Heat in Game 5 tonight at 8:30pm. Here's hoping they can keep their season alive a little longer.
Today's newsletter is 918 words — a 3.5-minute read.
1 big thing: The push for boozier cider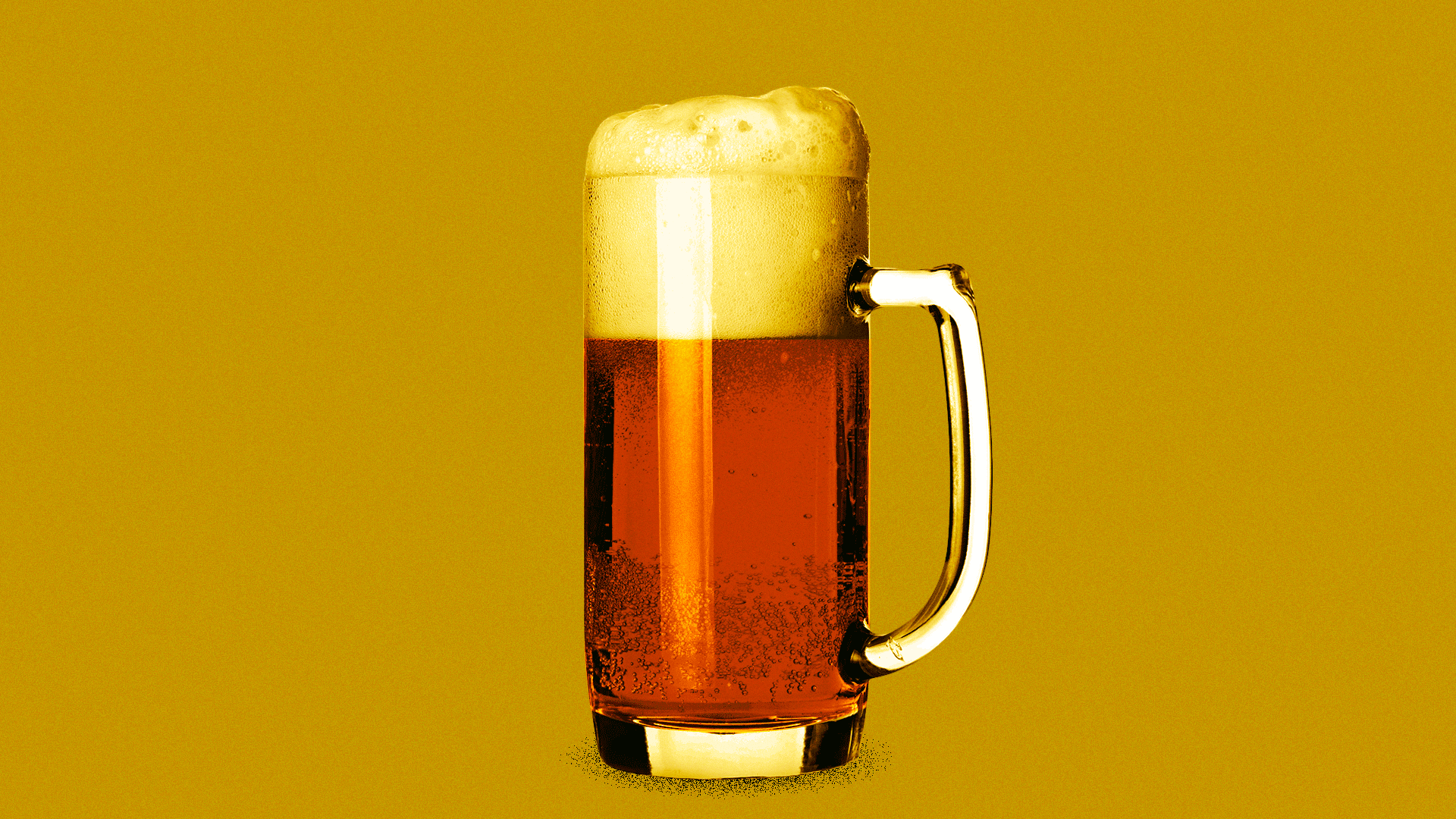 Cider makers in Massachusetts want to make boozier beverages without having to pay higher taxes, and Gov. Healey has their backs.
Driving the news: Healey seeks a change to the excise tax on hard cider to let makers go up to 8.5% alcohol by volume and still be taxed only 3 cents per gallon.
Currently, ciders over 6% alcohol by weight get taxed $1.10 per gallon.
The tax relief for cider producers would cost the state $300,000 a year, according to a Healey spokesperson.
Why it matters: Higher-alcohol "imperial ciders" are the hot new trend in the market, and local makers want to get in on the action without having to pay more to the state.
Healey has said the change would help promote ciders that are made locally. And cider makers argue it would put boozy ciders and high-ABV beers on a level playing field at the package store.
Soham Bhatt from Artifact Cider Project in Florence and Cambridge told Axios the change to 8.5%, a plan also backed in a bill by Salem Sen. Joan Lovely, would work better with how apples grown in the area naturally ferment.
A natural cider using New England apples, he said, can ferment above the 6% limit and cause state taxes to skyrocket, frustrating the maker.
Keep reading for how the proposal could become law
2. On the "Brightside" with the Lumineers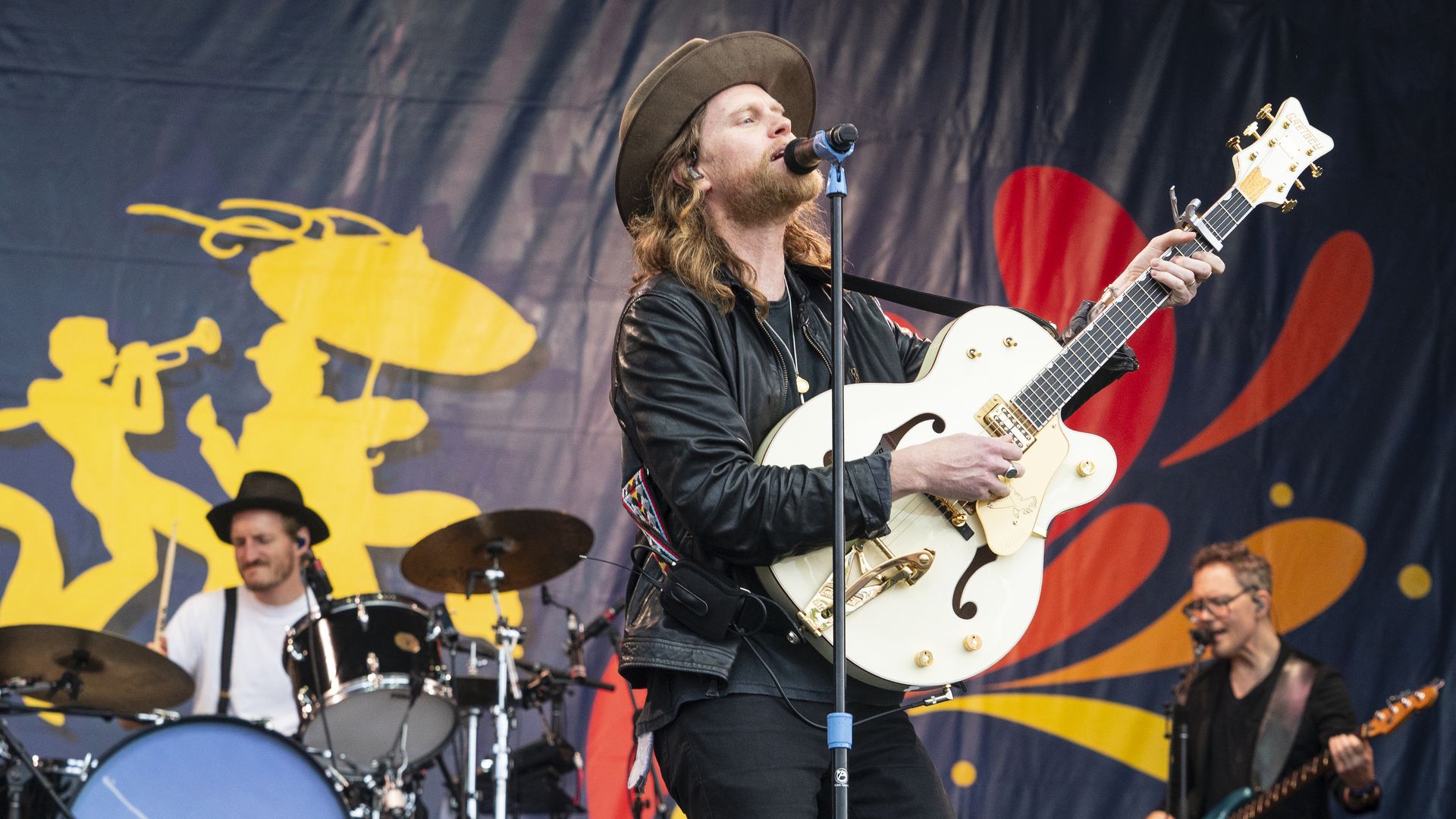 In the two decades since The Lumineers' Wesley Schultz and Jeremiah Fraites began writing together, the band has grown from performing in sweaty back rooms to expansive arenas.
But no matter how big (or sweaty) the venue happens to be, they're still seeking something raw every show, writes Chelsea Brasted of Axios New Orleans.
"You can never do the same thing twice," Schultz tells Axios. "It's a gift if you write something that is rooted in some real emotion. What a bad fate it would be to write vapid hollow things and then try to make meaning."
Driving the news: The Lumineers are one of three headliners at the Boston Calling Music Festival this weekend. They perform Saturday at the Harvard Athletic Complex.
The stop is part of a lengthy tour that started last year supporting the band's 2022 release of its fourth album, "Brightside."
About the album: Like others released in the past few years, the "Brightside" album touches on the extraordinary yet common experience brought on by the COVID-19 pandemic.
It would be easy to see how revisiting that period, night after night, could feel like gluing yourself in one place. But that's not the case for The Lumineers, Schultz says.
"There are songs where I wrote them, I didn't [have kids] at the time, and performing them now can be even more emotional," he tells Axios.
3. Back that Mass. Up: 📍Council OKs district map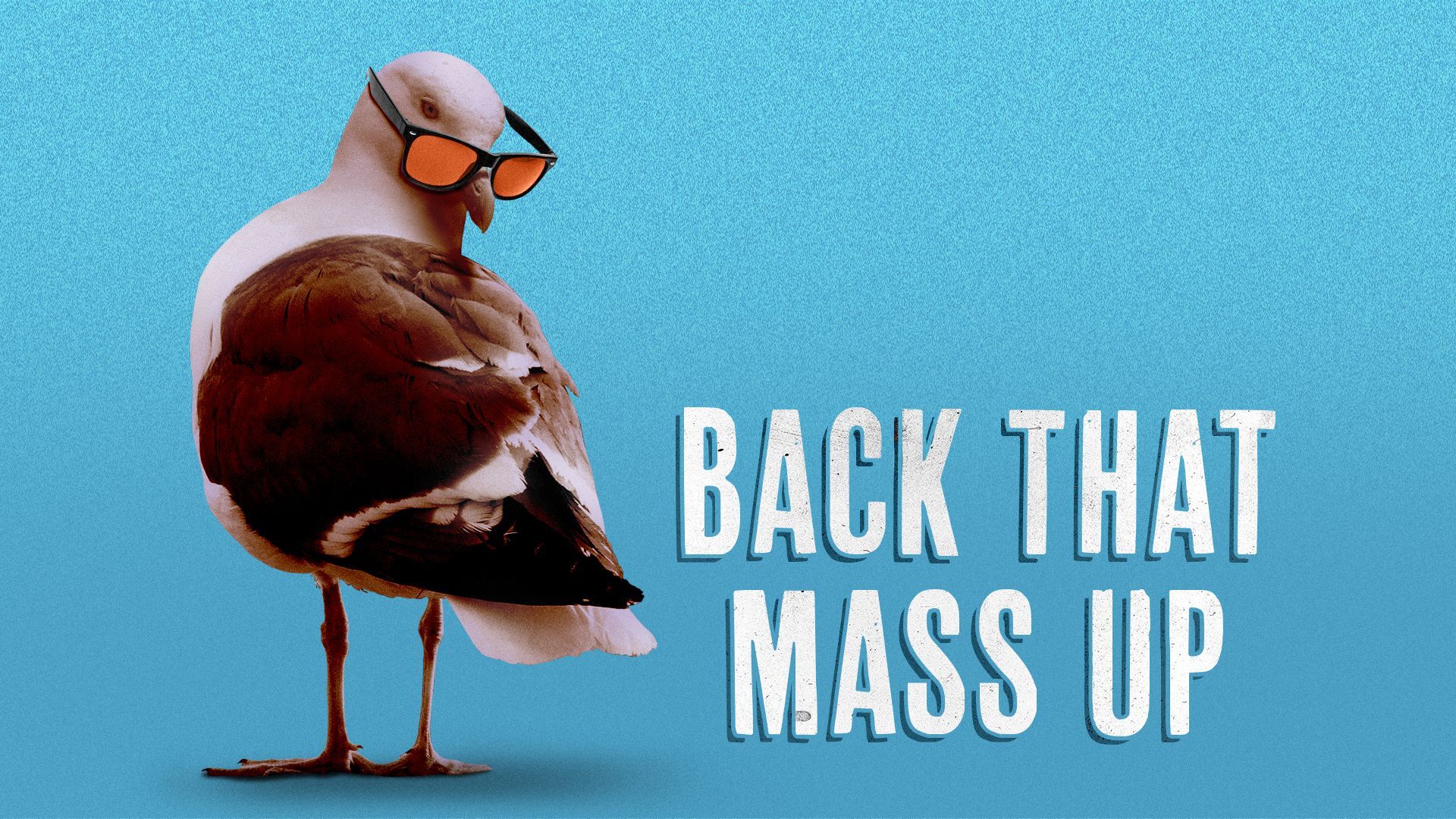 The City Council passed a new council district map yesterday, days before a critical deadline to keep the fall elections on schedule. (Globe)
The latest round of negotiations, spurred by a Boston federal judge's ruling calling the map unconstitutional, was less contentious than the debate in the fall.
🧪 MassBio is launching a nonprofit called Bioversity to train high schoolers and GED holders to fill skilled job vacancies in the life sciences industry, the organization announced yesterday.
Bioversity will start in January at the new 4,000-square-foot workforce training center in Dorchester, the site of the old Boston Globe headquarters.
The Supreme Judicial Court ruled MassDOT overstepped its authority five years ago when it took a Boston real estate firm's South Boston property using eminent domain. (BBJ)
The MBTA is using Core Investments' half-acre site to test its new Red Line cars.
4. 🎶 Hear, here! Boston-area concerts this weekend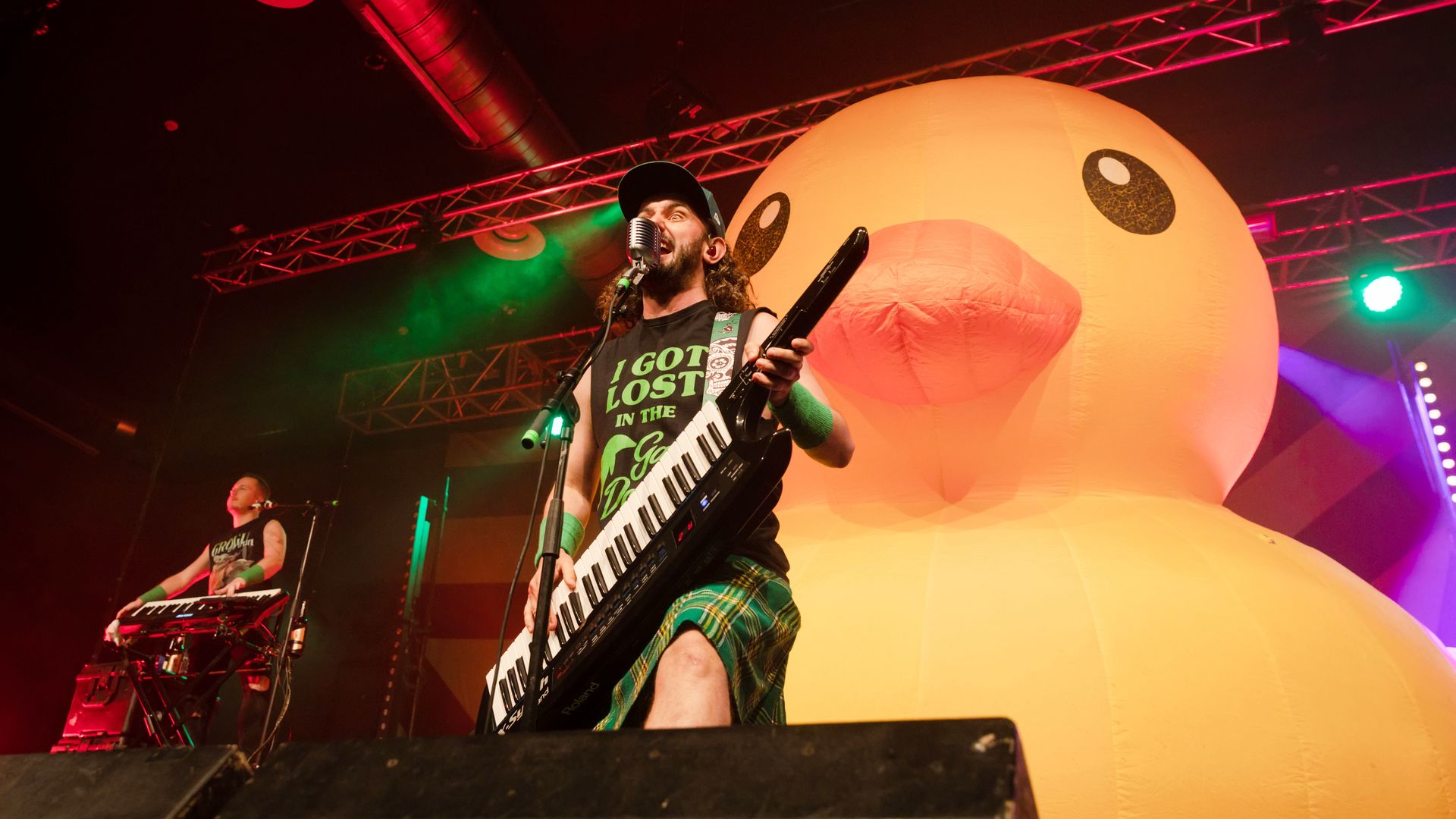 Boston Calling is this weekend and the lineup is insane. Everyone from Foo Fighters and Alanis to The National and Queens of the Stone Age will be at Harvard Stadium.
But for those of us without tickets, here are some other local shows that won't be as big, but might be just as good:
Tonight
Waterparks bring their Property Tour to the House of Blues — 7pm
Friday
Saturday
Sunday
Do you see yourself with a new career?
5. Patriots take their brand abroad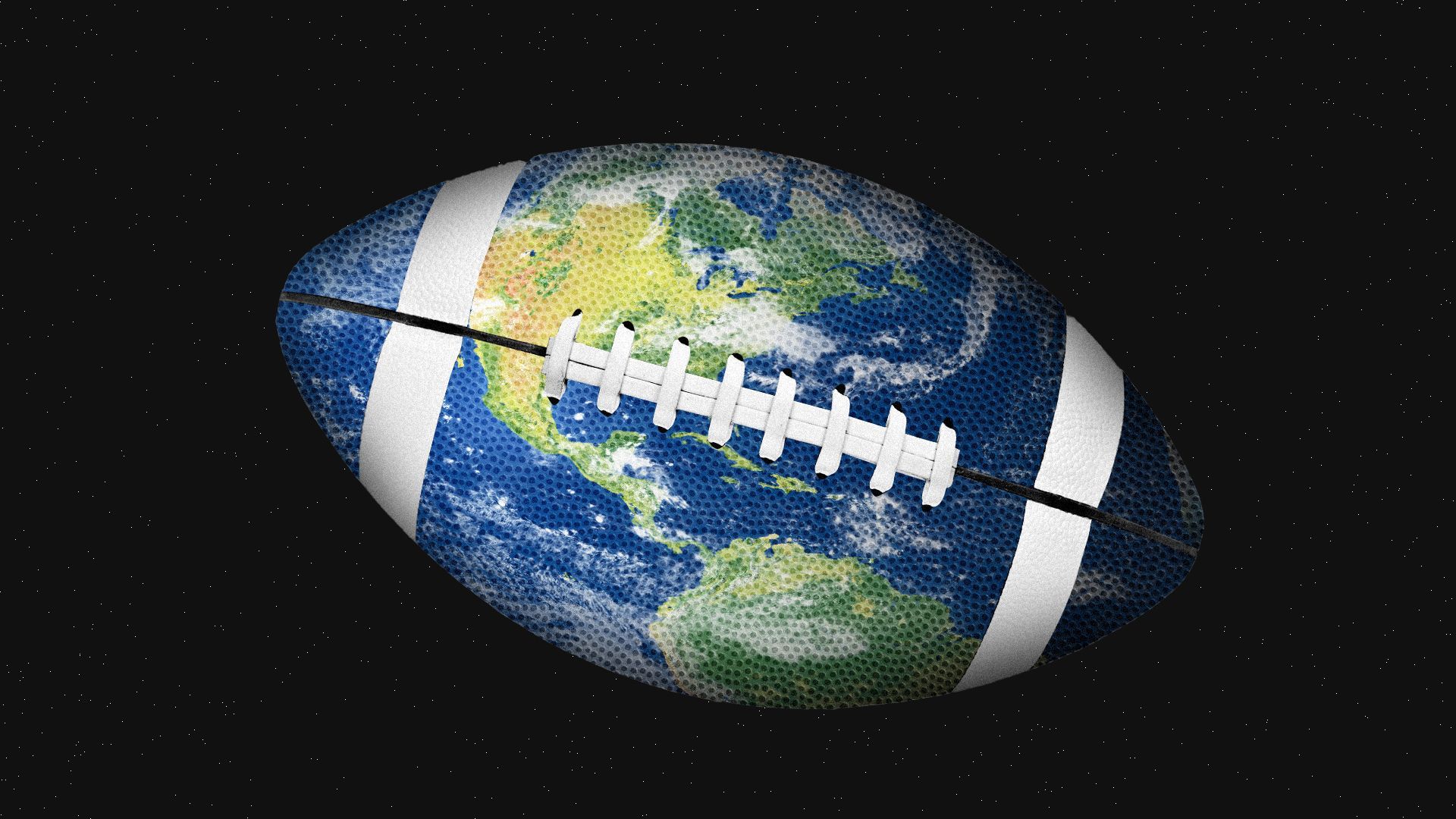 The New England Patriots are trying to win fans in Europe as part of the NFL's global markets program.
The league announced new marketing rights for American football teams in certain international markets Tuesday.
Why it matters: Prior to the 2022 launch of the program, NFL teams were prohibited from marketing overseas. Now, they can sell sponsorships, set up fan clubs, and operate much like they do domestically.
The Patriots previously had rights in Germany, and added the country's neighbors Austria and Switzerland this week.
6. Where's Townie? MoH Park!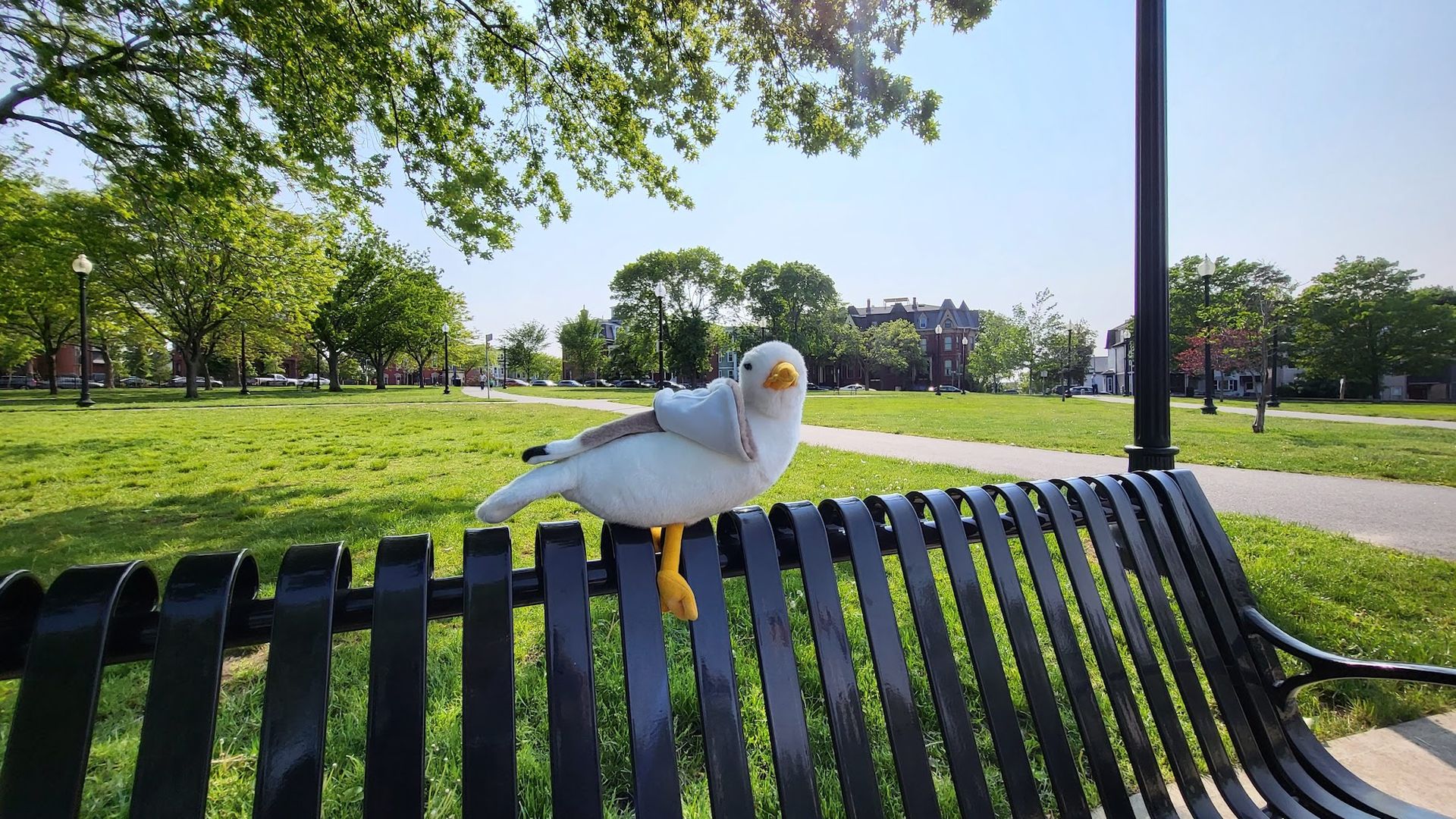 Yesterday, we asked you to guess where our mascot Townie the Seagull had flapped off to.
She was catching some rays in Medal of Honor Park in South Boston along East Broadway.
Deehan can't believe you don't know what Southie looks like.
Steph got their hands on William Carlos Williams' full poetry collection and can't wait to crack that open.
This newsletter was edited by Fadel Allassan and copy edited by James Farrell.