August 14, 2019
Good morning! Thanks for reading. Please share this newsletter and tell your friends they can subscribe here. If you have tips or feedback, just reply to this email.
Smart Brevity count: 1,172 words, or <5 minutes.
Expert Voices contributor Sudha Jamthe explains how cities can responsibly manage data collected from mobility services.
1 big thing: GM vs. Ford on electrified AVs
General Motors is laying down huge, simultaneous bets on electric cars and self-driving technology, a strategic gamble based on its belief that future automated vehicles will run only on electricity.
Why it matters: It's a risky bet that few can stomach, especially if EVs and AVs are slow to be accepted by consumers. Other carmakers, like Ford, see near-term limitations to battery-electric AVs and favor a more measured approach.
Between the lines: GM believes both technologies are approaching a tipping point and hopes they will propel it to the forefront of a massive industry shift toward shared, self-driving electric cars.
"The only way to lead in either one is to go heavy and hard in both of them," said Doug Parks, GM VP for autonomous and electric vehicle programs.
The big picture: Automakers are split on the path to electrification, the Wall Street Journal reports.
Toyota and Ford are rolling out more hybrid gas-electric models as part of a gradual shift toward fully electric cars. They are both heavily invested in hybrid tech.
GM and Volkswagen see no need for hybrids as a technology bridge and are concentrating instead on all-electric models. They also need to defend their strong positions in China, where they face government mandates to sell more zero-emissions vehicles.
What they're saying: The companies' views on self-driving technology are also influencing their strategies toward electrification.
GM says all-electric autonomous cars have an advantage over hybrid- and gasoline-powered ones.
They're ideal for dense cities that need solutions for congestion and pollution.
AVs require a lot of electrical power to run their advanced sensing and computer hardware.
An all-electric AV is more responsive so it can make decisions and complete maneuvers — like navigating around a double-parked car — more quickly.
Ford sees practical issues that favor hybrid powertrains for AVs for the time being.
Building the necessary charging infrastructure will add to the already capital-intensive challenge of developing AV technology and operations.
Until battery technology improves, an AV's power-hungry computers (along with air conditioning and entertainment systems) will deplete more than half the range of a battery-electric vehicle.
If cars are sitting on chargers, they aren't making money. 
Fast-charging is needed to run an AV fleet, but Ford says repeated use will degrade the battery's lifespan. (GM says this isn't a concern.)
The bottom line: "We all want to transition to BEVs eventually, but we also need to find the right balance that will help develop a profitable, viable business model," said Sherif Marakby, president and CEO of Ford Autonomous Vehicles LLC.
2. The basic plumbing behind ride-hailing networks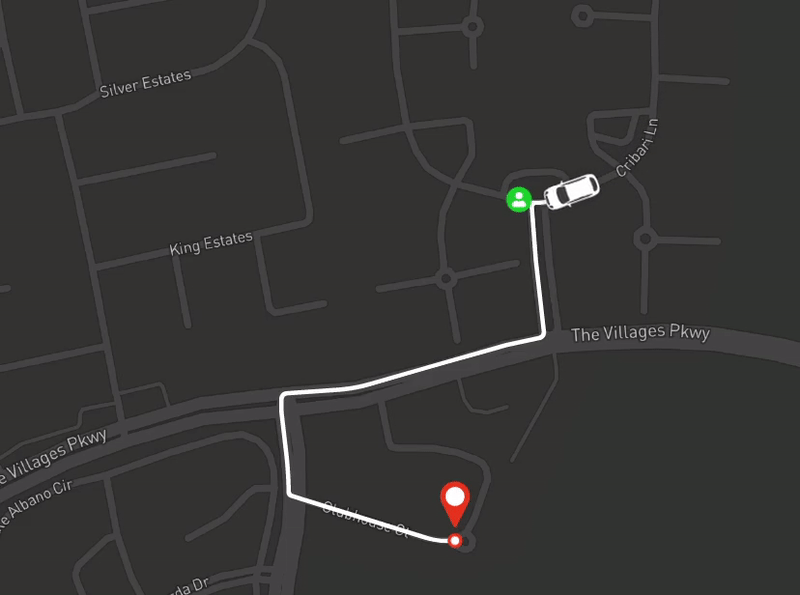 Automated vehicles, when they are ready, won't magically deploy themselves into robotaxi services.
They will require sophisticated dispatch and routing software similar to what Uber and Lyft use today to match passengers with vehicles and get them to their destination.
Why it matters: Most AV developers don't specialize in routing. They're focused on the AI and robotics necessary for vehicles to drive themselves.
To become a viable business, self-driving cars will have to be deployed as a transportation service that's safe, reliable and affordable.
What's happening: RideOS, a San Francisco-based startup founded by former Uber engineers, announced today it has developed an open-source platform that any company can use to create its own ride-hailing network.
It's the first time a set of ride-hailing applications has been open-sourced, allowing customers to rebrand or build new features on top of RideOS' technology.
The Ridehail platform is compatible with both human- and robot-driven vehicles.
Among its initial customers is Voyage, the self-driving startup focused on ride-hailing in retirement communities, whose CEO, Oliver Cameron, is glad to tap RideOS' expertise.
"We will always focus on what we do best, which is providing autonomous vehicle technology," he tells Axios. "We're not the world's best at building routing, pricing or apps."
What to watch: There's no reason Uber or Lyft couldn't squash a startup like RideOS if they decided to resell their own routing and dispatch software to other companies. It's basic plumbing, after all. So far, there's no sign that they plan to.
3. Mobility data could give cities new tools to improve equity
As mobility data is amassed from ride-hailing, dockless bikes and e-scooters, cities need tools to responsibly track, store and analyze it, Sudha Jamthe writes for Axios Expert Voices.
What's needed: It's imperative that cities anonymize data and store it securely — but it's also important for cities to be transparent about what data they're collecting and make it available for analysis by city officials, residents, academics and other stakeholders.
What's happening:
The city of Los Angeles developed the Mobility Data Specification, which establishes how data could be uniformly formatted and shared among multiple stakeholders.
A group of cities, including LA, and private and nonprofit organizations recently partnered to form the Open Mobility Foundation. This aims to use new mobility technology to improve safety, equity, and quality of life while adhering to strict privacy and security practices in how data is collected and managed.
Between the lines: These programs establish best practices around user privacy and transparency, and foster the use of data to ensure equal mobility access to all residents, even when data is initially collected by private companies.
Go deeper: Read the full post.
Jamthe is director of DriverlessWorldSchool and teaches AV business at Stanford Continuing Studies.
4. Driving the conversation
Dependable: For Uber and Lyft Drivers, Camrys are the ride of choice (Anne Kadet — Wall Street Journal)
My thought bubble: Being labeled a fleet rental car used to be a sign of failure in the auto industry. But in a world where transportation is now a service, not a product, you might as well be the best-loved commodity.
Tesla: What are the regulatory barriers to full self-driving? (Edward Niedermeyer — The Drive)
Why it matters: CEO Elon Musk says Teslas will be ready to drive themselves next year, "pending regulatory approval," but no one knows what that means since the federal government has only voluntary, non-prescriptive guidelines. This story aims to sort through it all.
White hats: Automakers warm up to friendly hackers at cybersecurity conference (Tina Bellon — Reuters)
Details: "Attendees had to escape a vehicle by deciphering the code to open its trunk, control its radio volume and speed, and lock the doors through their computers."
5. 1 parking lot thing
Waymo's self-driving vans are learning to share the human driver's hatred of shopping mall parking lots.
Why it matters: Parking lots are one of the most difficult environments for a self-driving car to master: unruly vehicles, darting pedestrians and the occasional runaway shopping cart contribute to a Wild West atmosphere.
What's happening: Waymo is teaching its automated test vehicles how to navigate this chaotic environment by practicing on 91 acres at the former Castle Air Force base near Merced, California, Popular Science reports.
Engineers can dial up the complexity in a variety of ways:
They can teach cars how to handle other cars reversing out of parking spaces, traveling the wrong way down a lane, or cutting across empty spaces.
They can help AVs recognize when shoppers carrying large packages cross in front of the vehicle.
They can instruct Waymo's vans to be cautious around dumpsters, which can obscure events like a shopping cart rolling into traffic.
The bottom line: Just like on roadways, Waymo must map out the parking lot, including details like the orientation of angled parking stalls for cues about the direction of traffic.
Parking lots are uniquely challenging, Waymo's Stephanie Villegas tells Popular Science.
"They don't really have standardized rules for how people should and can move about within them. They're just kind of lawless."