Axios Navigate
March 22, 2019
Good morning from Silicon Valley! Thanks for reading. Please share this newsletter and tell your friends they can subscribe here. If you have tips or feedback just reply to this email.
Today Expert Voices contributor Karen Lightman looks at how AVs could help ease disaster responses and Sudha Jamthe digs into blockchain technology for AVs.
1 big thing: Playing God (virtually) with self-driving cars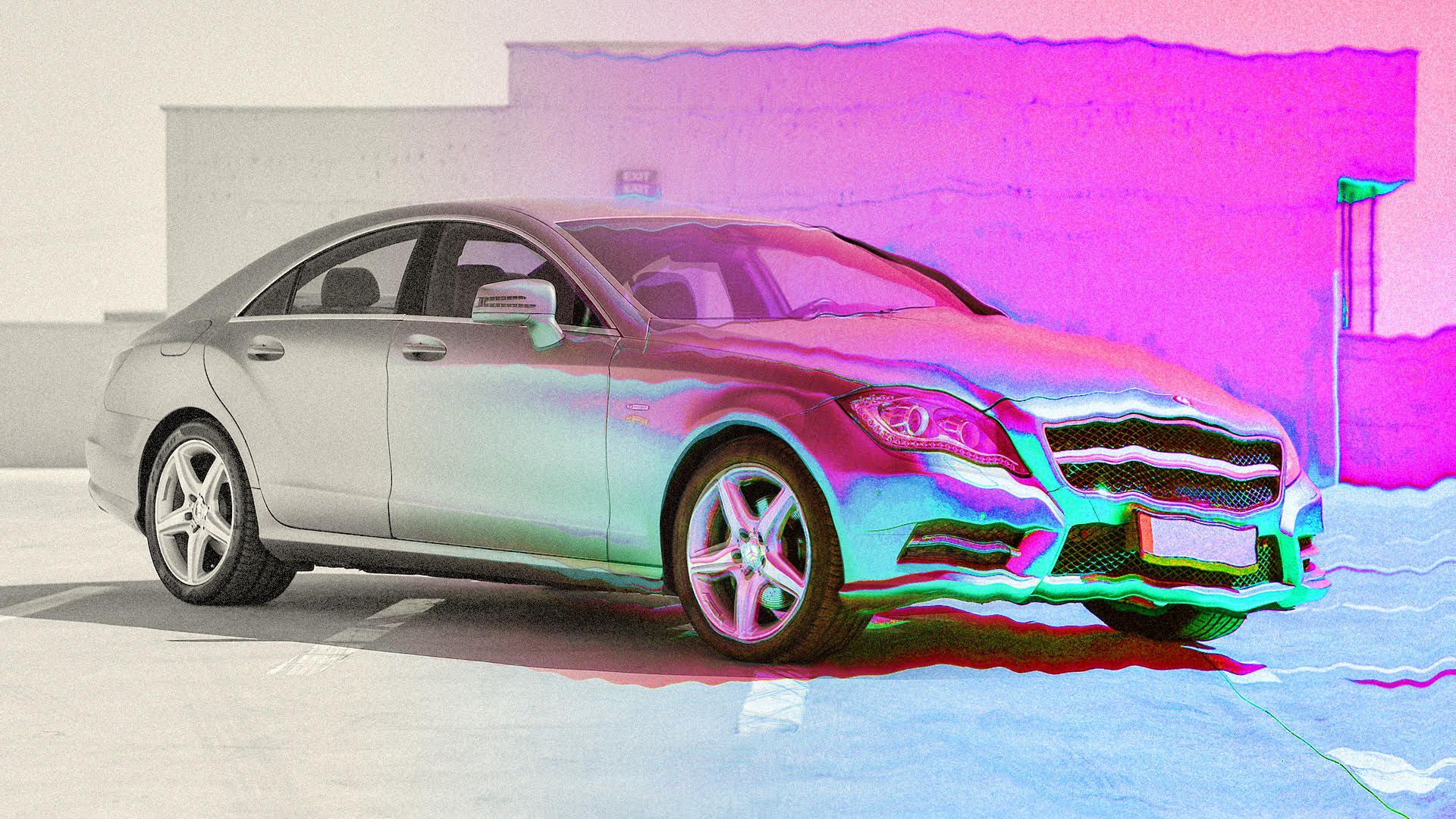 Self-driving test vehicles can't possibly log enough real-world miles to ensure they are safe under every circumstance, but new tools allow manufacturers to test more of the rare but still possible scenarios they might encounter.
Why it matters: Extensive simulation is critical if autonomous vehicles are to be ready any time soon. Real-world testing on public roads is slow and limited — AVs could drive around for decades waiting for challenging conditions or interesting anomalies that would help train them to handle those so-called edge cases.
What's happening: Nvidia this week released its new Drive Constellation simulation platform, which allows developers to play with variables like the angle of the sun, types of street lights, weather, road conditions, traffic and pedestrian behaviors.
Rather than having a fleet of 50 or 100 AVs on the road, developers can test thousands on a virtual proving ground at the same time.
How it works: The cloud-based platform contains 2 servers operating side-by-side — one simulates sensor output from the car and the other receives that data, makes decisions, and then sends commands back to the simulated vehicle.
Developers can create all kinds of scenarios — for example, an AV reacting to another car cutting into its lane in heavy traffic during a foggy night on wet roads.
During a demonstration at this week's Nvidia GTC conference, I joked with a company engineer that he was playing God each time he hit a switch to change the driving conditions.
Waymo has driven more miles than anyone — 10 million on real roads and 7 billion on virtual roads, using its own simulation technology — but even that's not enough, based on research by the Rand Corporation, a policy think tank.
AVs would have to be driven hundreds of millions of miles and sometimes hundreds of billions of miles to demonstrate their reliability in terms of fatalities and injuries, per Rand.
Developers "cannot simply drive their way to safety," the report found.
I heard a lot about simulation this week in Silicon Valley from all the major AV companies.
"You have to lean into simulation to create these scenarios you never saw in the real world — but you might have," Sterling Anderson, co-founder of Aurora Innovation, told me.
Simulation also gives developers the confidence to tackle edge cases that are too dangerous to test in the real world.
The bottom line: Real-world testing still matters, as I learned riding around San Francisco and Silicon Valley this week in a variety of test AVs. Every on-road encounter unlocks new scenarios for developers to manipulate virtually in search of the perfect driver.
2. How AVs could help respond to disasters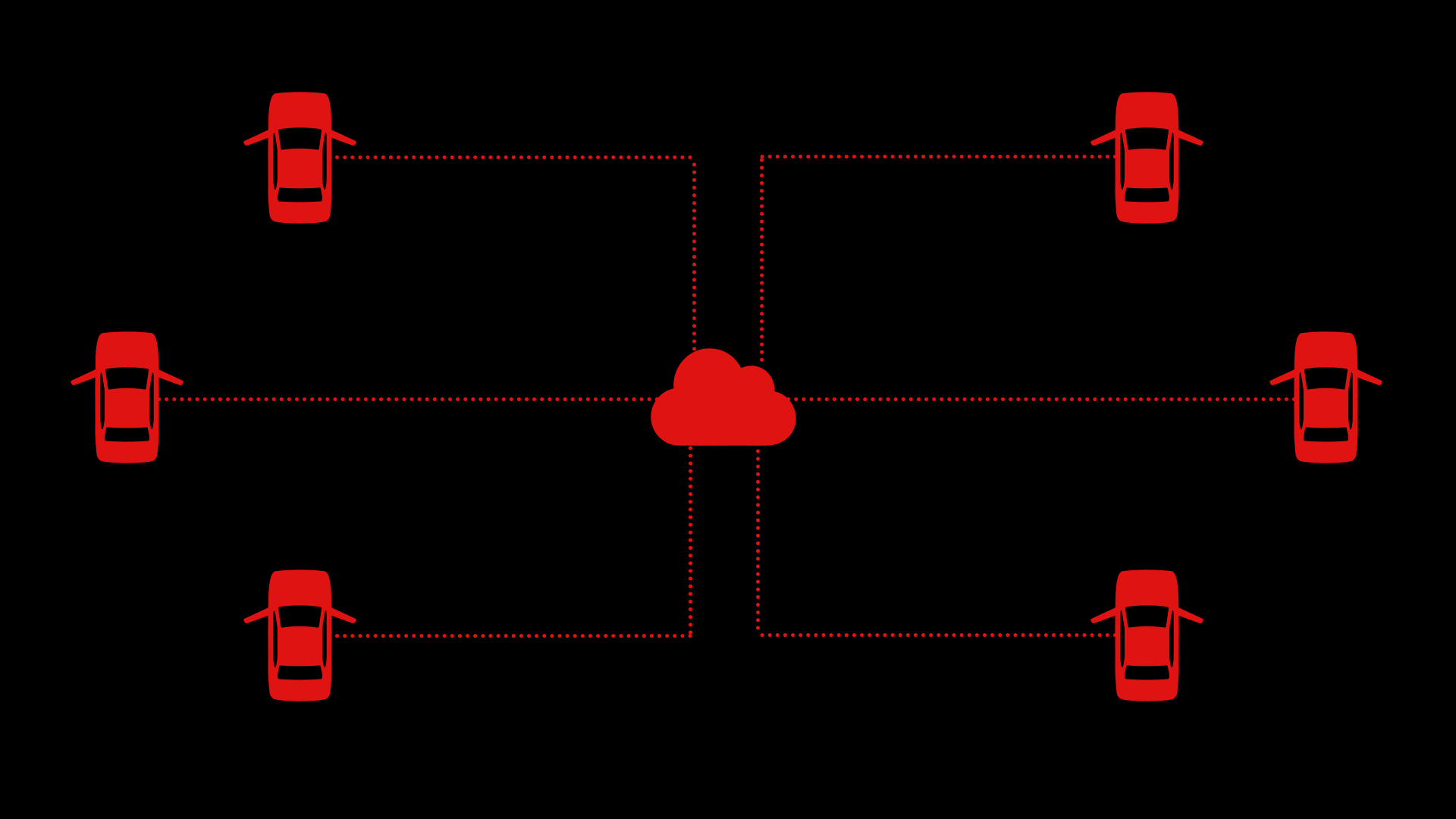 Weather-related natural disasters are on the rise, and AVs could become powerful tools for activating response systems and for collecting and sharing data, news and warnings, Carnegie Mellon's Karen Lightman writes for Axios Expert Voices.
Why it matters: Connected AVs could contribute to new emergency response networks by disseminating critical information, routing people away from disasters and possibly even dispatching emergency AVs on optimized routes.
Background: Fully autonomous vehicles will need to do advanced computing onboard to synthesize sensor data, run self-driving software, and communicate with other vehicles, objects and systems in real time. That technology could potentially collect and transmit data on driving conditions and disaster reporting as well.
Where it stands: Early iterations of these systems exist, but typically run on smartphones or other connected devices brought into the car to supplement current vehicle capabilities. Eventually, this technology could be embedded directly in AVs, making it possible for them to respond immediately to events.
Lightman is executive director of Metro21: Smart Cities Institute at Carnegie Mellon University.
3. Automakers are experimenting with blockchain for AVs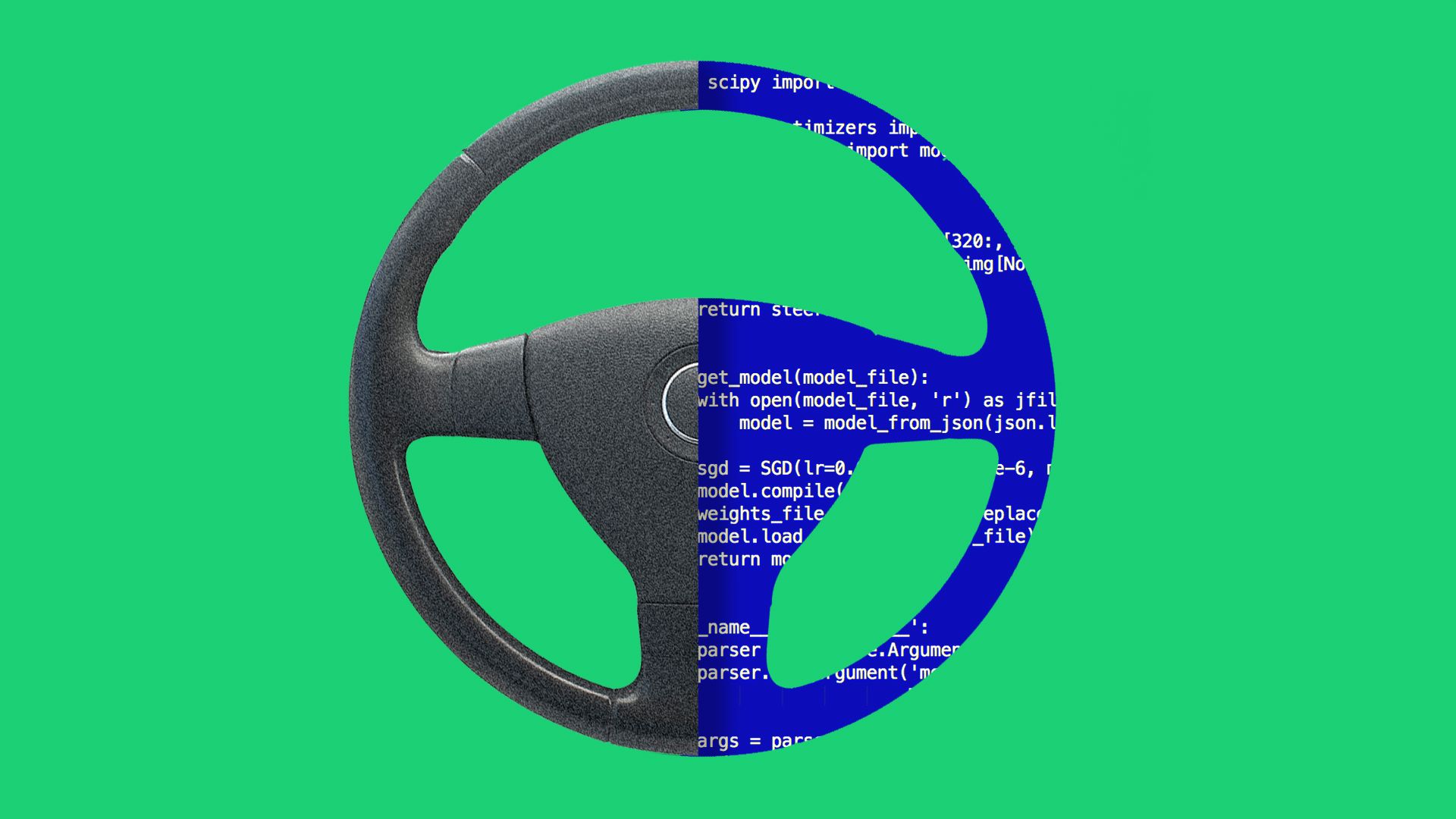 Blockchain, a nascent technology that offers highly secure digital data tracking, has caught the interest of AV companies and automakers, Sudha Jamthe writes for Axios Expert Voices.
Why it matters: More complex cars will generate more data and as blockchain technology develops, it could offer a secure way to manage and protect that data while providing additional benefits to passengers.
Background:
AVs will process massive amounts of data — about road conditions, other connected devices and the vehicle itself. Blockchain could ensure the authenticity of that data.
Blockchain could also enable customers to use multiple transportation systems with a single digital ID, paying for transit tickets, insurance if needed, and streaming services. They could potentially have secure, transparent access to their data, agnostic of any brand of transportation used.
What's happening: In 2018 BMW, GM, Ford and Renault started a joint blockchain initiative. Other automakers are forging individual partnerships with tech companies.
Porsche and Berlin-based startup XAIN tested how blockchain could be used to lock and unlock cars, grant temporary access to parking attendants, and securely log car data to make cars and their data more difficult to steal.
Volkswagen has partnered with blockchain platform IOTA to track data for evaluating vehicle performance and to track over-the-air software updates in order to protect against cybersecurity threats.
What we're watching: Advanced vehicle technology is just starting to experiment with blockchain, a technology that is very much in development. If blockchain is used widely as vehicles grow more sophisticated, it could be a way to ensure data transparency and security across the industry.
Jamthe is CEO of IoT Disruptions and teaches AV Business at Stanford Continuing Studies.
4. Driving the conversation
Monitor: Volvo will use in-car cameras to combat drunk and distracted driving (Andrew J. Hawkins — The Verge)
Details: If the cameras think someone is distracted or drunk, a representative of Volvo's on-call assistance center will check in on them. If they don't respond, the car will pull over by itself.
My thought bubble: Coming on the heels of Volvo's decision to limit the top speed of its vehicles to 112 mph, some might argue that the Swedish carmaker is overreaching. But Volvo has been consistent in its safety message: No one should die or be seriously injured in a Volvo vehicle by 2020.
Riddance: These 8 cities are taking bold steps to get rid of cars (Adele Peters — Fast Company)
Why it matters: Choked by traffic and pollution, some cities including London, Oslo and Beijing are turning parking lots into parks, and streets into bike lanes, while restricting access for automobiles.
Shuttle: New York City is getting its first-ever autonomous shuttle service (Stephen Edelstein — The Drive)
Why it matters: The wild streets of New York seem like the ultimate test for AVs, but the new service being launched by Optimus Ride, an MIT spinoff, will be contained to private streets within the Brooklyn Navy Yard.
5. What I'm driving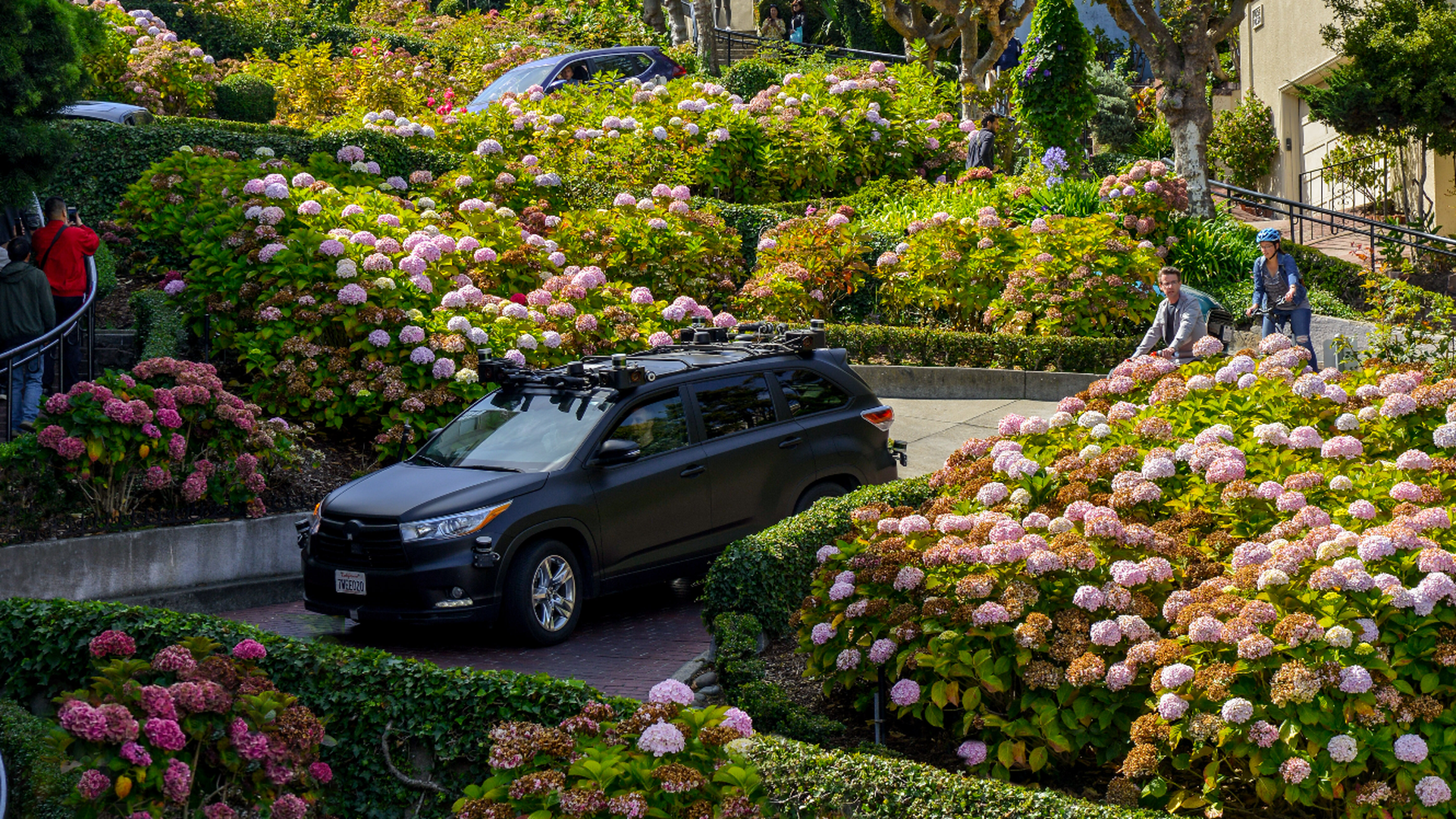 This week in California I got to ride in a number of autonomous test vehicles in various stages of development. One that stood out was a Toyota Highlander hybrid operated by Zoox, a San Francisco startup.
Why it matters: The vehicle isn't as important as the software driving it. Zoox is running these Toyota test vehicles around San Francisco while simultaneously developing its own driverless car.
The ride was impressive: Zoox's test car successfully handled a slew of complex situations without the trained safety driver or his partner ever having to intervene.
It steered around a crowd of tourists at the top of Lombard Street, then skillfully navigated through its famous hairpin turns.
When the car, which is programmed not to cross a double-yellow line, encountered a truck blocking its way, it seamlessly contacted Zoox' tele-operations crew for permission to go around it. We were moving again in a matter of seconds.
At a 6-way intersection, it waited for a group of pedestrians to cross, then made an unprotected left turn in front of oncoming traffic — one of the trickiest moves for a self-driving car to master.
It detected another vehicle backing up to parallel park and waited to pass. (Zoox's future vehicle will be bi-directional so it could back up in this situation if needed; the test vehicles can't do that without a human to shift into reverse.)
What's next: Zoox plans to launch its own ride-hailing AV service starting in 2020 with a purpose-built robotaxi featuring carriage-style seating and no steering wheel or pedals.