Axios Navigate
April 05, 2019
Good morning from D.C. Thanks for reading. Please share this newsletter and tell your friends they can subscribe here.
Today Expert Voices contributor Colleen Quinn writes about state governors' AV leadership and Bibhrajit Halder argues against proprietary tech in AV development.
1 big thing: Agreeing on global AV safety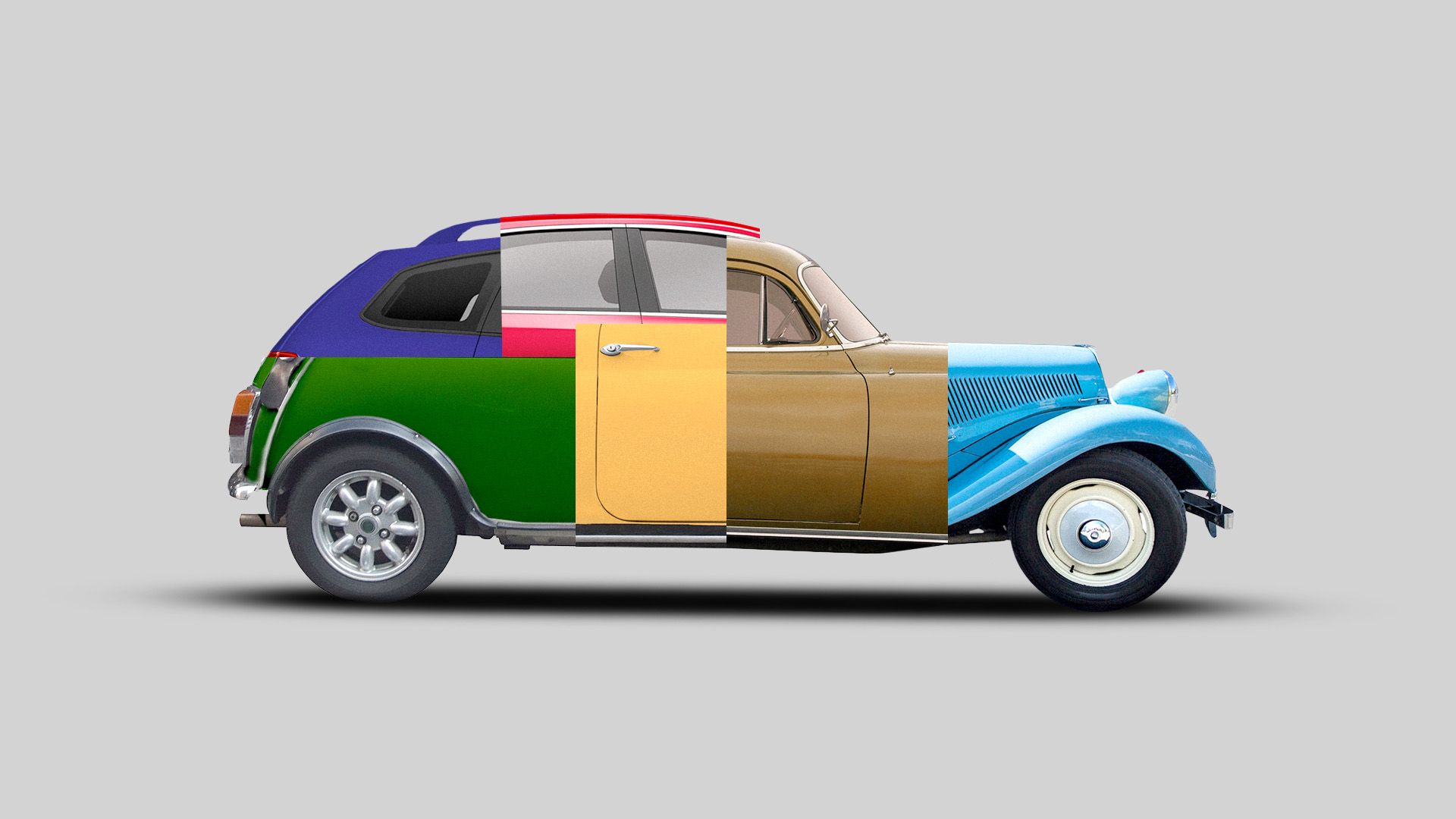 Policymakers around the world are trying to write global rules for governing self-driving cars before the technology gets too far down the road.
Why it matters: Automated vehicles are still being developed, and so are the methods to judge their safety. Shared global standards and regulations for self-driving cars would make it easier for manufacturers to design and sell vehicles around the world and help to build public trust.
What's happening: Next month in San Francisco, the World Economic Forum will convene about 40 global experts on AVs and urban mobility to start hammering out guidelines that could lead to global standards and regulations for AV safety.
Experts on the Global Autonomous and Urban Mobility Council will share research findings and different approaches to validating AV safety.
The group will include industry executives, technology experts, regulators, community groups and academics.
"What we realized is there is no place internationally to deal with governing issues associated with these technologies," says Michelle Avary, head of autonomous and urban mobility at WEF.
A UN committee is also working towards global policies and regulations for automated vehicles.
Members of a UN working group from 40 countries met during this week's MobilityTalks International conference at the Washington, D.C. Auto Show.
With AV technology still in its infancy, it's an opportunity for governments to harmonize policies around the world, Matt Blunt, president of the American Automotive Policy Council, said during a panel with some of his global counterparts.
"If we don't, we'll end up like we are with today's vehicles, where we can't trade as freely around the world as we want."
Between the lines: There are many aspects to defining safety in an AV environment, from the technology itself, to the security of passengers and pedestrians who interact with them, to the insurance risks associated with their operation.
Then multiply those challenges by the dozens of countries that are trying to deploy AVs in the next two decades.
Even licensing and permitting AVs is a challenge.
"We know how to license and permit a human driver. How do you license technology that is evolving?" says Avary. "There is no good answer."
The World Economic Forum is hoping companies and governments will share insights — not just raw data — as the technology is developing so they can be more agile in their regulatory stances.
"What Shanghai is developing could be very applicable to Austin, Texas," says Avary. "They need to have a place to talk about this stuff and grow together."
Yes, but: Regulators around the world can't even agree on common standards for vehicle headlamps and sideview mirrors.
That's the legacy of a pre-global industry, argues Bill Gouse, director of government programs for SAE International.
Regulations used to be written to create trade barriers. Today's automakers have research and development centers all over the world and want to share knowledge across countries.
But the scale of the job is massive and will take years, notes Gouse.
"It's pioneering. It's exciting, at a glacier pace."
2. Governors are out in front on AVs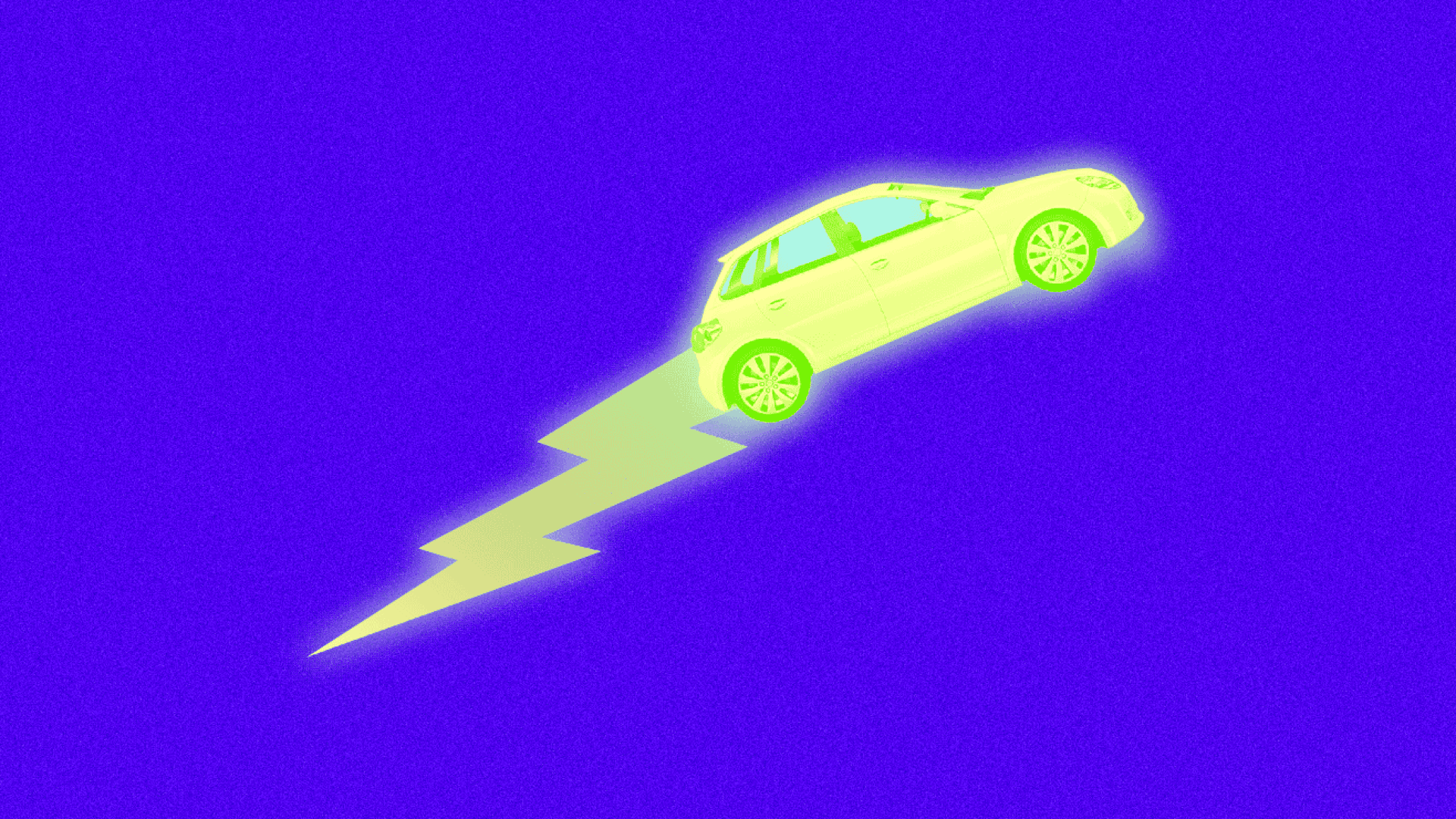 State governors are emerging as the leaders on vehicle electrification and automated vehicle deployments, writes Colleen Quinn for Axios Expert Voices.
Why it matters: With the flexibility to experiment with infrastructure solutions and policy frameworks, states often serve as incubators for tech innovations. The governors who enable AV programs may well ensure that the U.S. remains a leader in the AV space.
Between the lines: Governors are eager to be seen as champions of technologies that could accelerate productivity and improve quality of life. If their states are seen as early adopters, it could help to attract entrepreneurs and talented members of the workforce and academia.
Yes, but: Being out front can have risks as well. After the Uber fatality in Arizona, both the governor and the state are facing a $10 million claim for "fail[ing] to make roadways safe" by allowing AV testing.
Colleen Quinn is a policy adviser and president of EMobility Advisors. She served on the Massachusetts Commission on the Future of Transportation, appointed by Governor Charles Baker.
3. The downside of proprietary AV tech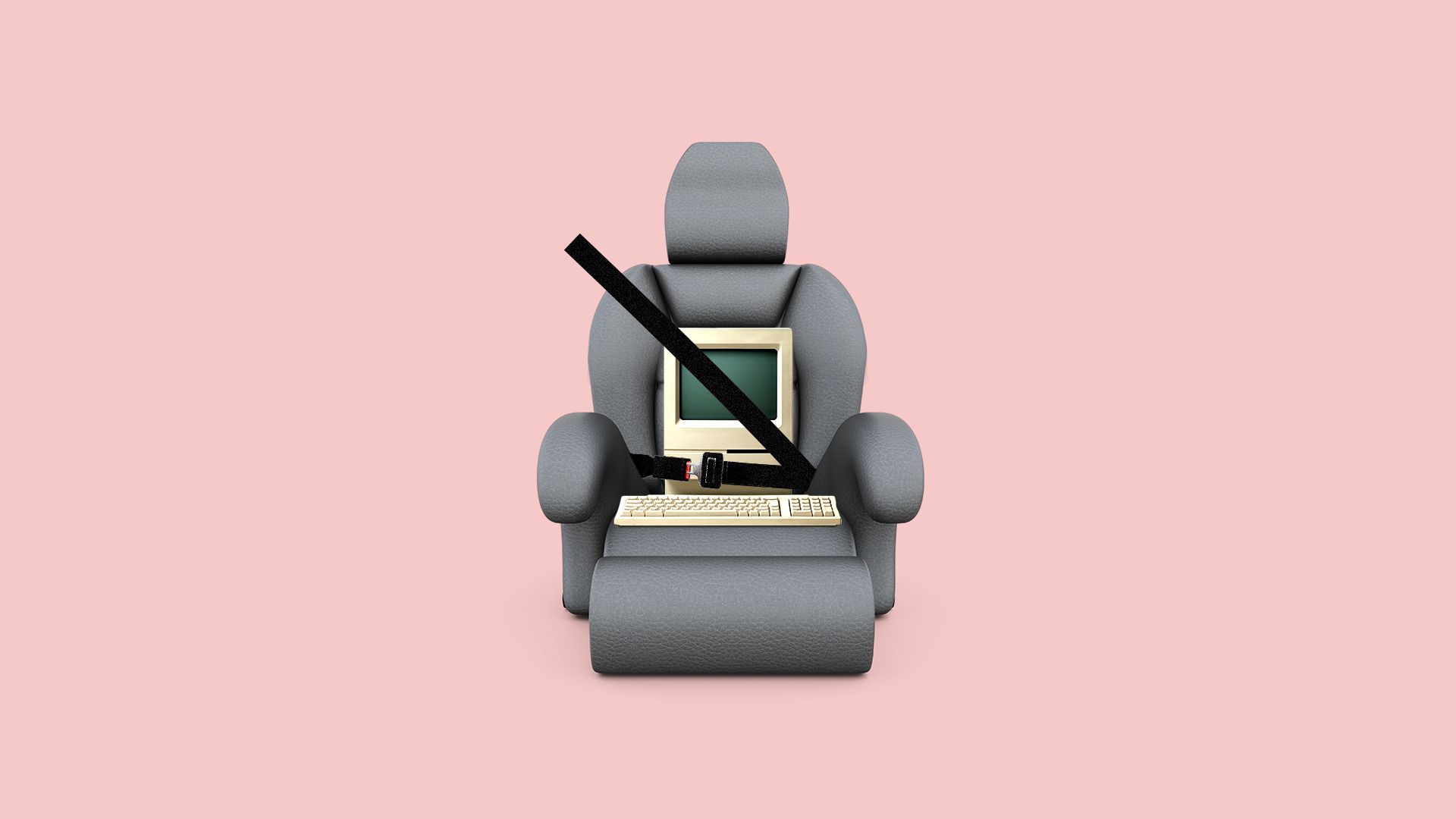 AV companies are largely developing their cars as a package deal, which requires extraordinary expertise and investment in vehicle technologies, software and cloud-based systems, writes Bibhrajit Halder for Axios Expert Voices.
Why it matters: This strategy could ultimately take a toll on innovation and competition by limiting the possibility of interchangeable components that could drive down costs and bring AVs to market faster.
The good:
Keeping the expertise in-house results in better integration of hardware, software and cloud-based systems.
It also yields greater control over the customer experience and software updates, and makes contracting out cybersecurity systems easier.
The bad:
The expertise needed to excel at all three components is expensive and time-consuming, even for tech giants like Google and Amazon. This could delay when AVs go to market, and make them more expensive for fleet owners and end users.
It could also impede innovation and competition because AV companies would not have the flexibility to change systems or partners if better tech becomes available.
As an alternative, AV companies could strategically collaborate with tech suppliers across the industry to make the most promising versions of any tech run in all AVs.
The bottom line: If AV tech is designed to be interchangeable, the market could be more competitive, and AVs could be available sooner and at a lower cost.
Bibhrajit Halder is the CEO of an early-stage AV startup and has worked on autonomous vehicles at Ford, Caterpillar and Apple. He is also a member of GLG, a platform connecting businesses with industry experts.
4. Driving the conversation
China's AV highway: Area preparing for self-driving cars (Zhang Yu — China Daily)
Why it matters: China is building an entirely new city near Beijing called Xiongan that will feature high-tech infrastructure for autonomous cars, including dedicated AV lanes on a new highway. This kind of central planning is how China intends to become the automated tech leader by 2025.
Design challenge: AV planning needs more attention to disabilities, report says (Pete Bigelow — Automotive News)
Why it matters: AVs are supposed to create new freedoms for the elderly and disabled, but so far developers have been mostly paying lip service to that opportunity. The Intelligent Transportation Society of American warns of "real risks that industry will widen the accessibility gap with new vehicle technology, not close it."
Like-minded: Crazy Aviators: The Eerie Similarities Between Billionaire Howard Hughes And Elon Musk (Antoine Gara and Alan Ohnsman — Forbes)
My thought bubble: A fun look back at another mercurial entrepreneur's career and fights with regulators. It makes you wonder what is next for the Tesla CEO.
5. What I'm driving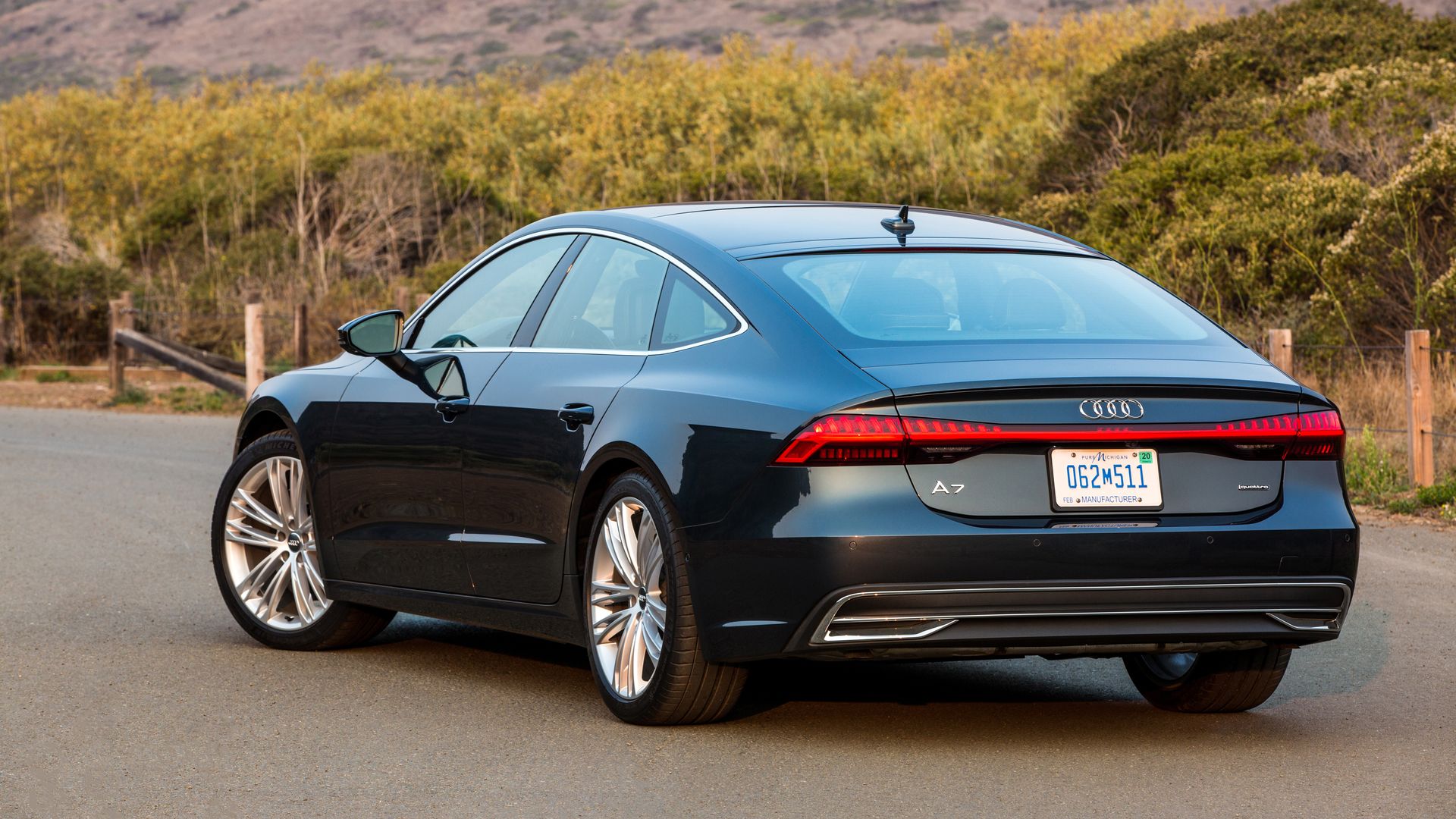 When I wasn't riding around in the back seat of AV test cars during my recent trip to Silicon Valley, I had the pleasure of driving myself in a 2019 Audi A7 quattro.
The big picture: The five-door coupe, outfitted with Audi's Prestige package and just about every other optional feature you could imagine, is elegant and even soothing to drive.
Starting at $68,000, my top-of-the-line A7 had a price tag of $85,240.
The details: It's loaded with technology, including a new touch response system on the center console that lets drivers use natural handwriting to issue commands by writing letters or words with their finger.
As a lefty, though, the system was practically useless to me. I didn't have the dexterity to write letters with my right index finger so I opted to switch to the traditional keyboard input.
Driver assistance features abound, from adaptive cruise control to systems that will automatically brake or swerve to avoid collisions.
With up to 24 sensors, the car can even protect occupants when exiting the vehicle by warning them not to open the door if cars or bikes are approaching from behind. It can even delay the door handle release for a couple of seconds.
The bottom line: That's what I call an intelligent vehicle.
Editor's note: The first story has been updated to correct the spelling of Matt Blunt's name.