Good morning! Thanks for reading. Please share this newsletter and tell your friends they can subscribe here. If you have tips or feedback just reply to this email.
1 big thing: Parsing AVs' life-saving potential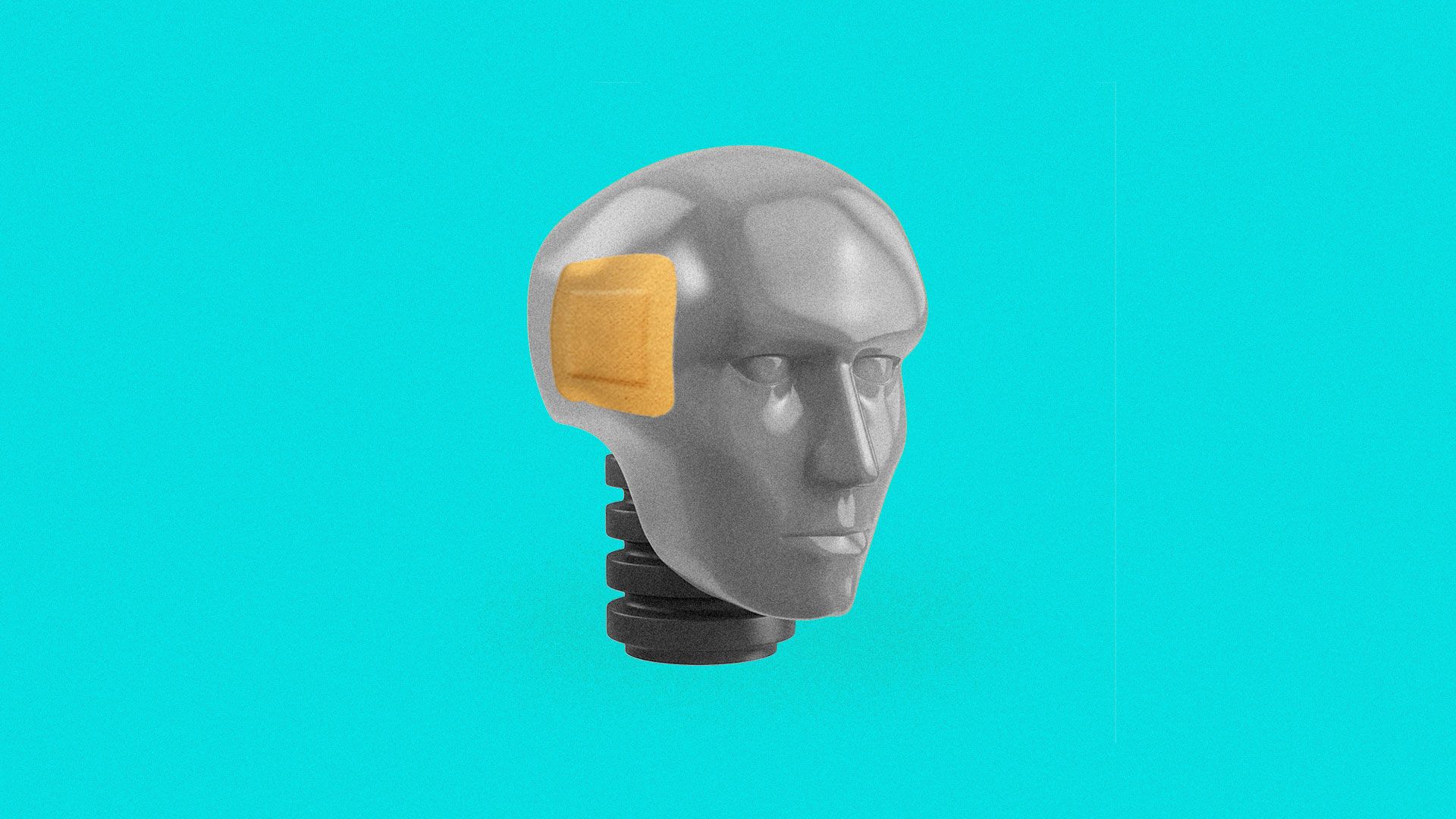 Autonomous vehicles have the potential to save lives — but they're unlikely to prevent as many deaths as we've been led to believe, Alison Snyder and I write.
The big picture: Some automakers and politicians have suggested that AVs will sharply reduce deaths on the road, if not eliminate them. The reality is that uneven deployment and technological limits mean AVs may save far fewer lives than the hype implies.
By the numbers: 37,133 people died in motor vehicles crashes in 2017. Government agencies like NHTSA and auto companies ascribe 94% of crashes to human error. Thus, the logic goes, take the human out of the equation and most of the crashes disappear.
Reality check:
That often-quoted 94% causation rate is derived from a 2008 government study that was never intended to be applied to AVs.
Three leading causes of fatalities — drunk-driving, not wearing a seat belt and speeding — won't necessarily go away with the removal of the driver. A hurried driver might disengage the law-abiding technology if he's late for work, for example.
Automating a car won't stop bad behavior and sometimes — even in an AV — that can result in death.
AVs also aren't yet better than humans at perceiving their environment.
The Casualty Actuarial Society has created an Automated Vehicles Task Force (CAS AVTF) to research the technology's risks and their implications for insurance and risk management.
In the context of an AV world, they found 49% of crashes contain at least one limiting factor that could disable the technology or reduce its effectiveness.
AVs are likely to present different risks and their own failures, they point out.
There are even more reasons AVs won't solve all road fatalities.
About 51% of crash fatalities occurred on rural roads, where economics — and technological limits — don't support the deployment of AVs anytime soon.
Instead, AVs are likely to appear first as part of low-speed, city-centric ride-sharing services.
Between the lines: Factoring all that in, Philip Koopman, a professor at Carnegie Mellon University and founder of Edge Case Research, estimates the number of deaths prevented by AVs is around 10,000 — or 1/4 of the annual total.
"They can expect to save lives, but not nearly as many as the hype would have you believe."
—
Philip Koopman
But, but, but: The introduction of advanced driver assistance systems like automatic emergency braking and lane-departure warning systems is already helping to save lives. And because they're more widely deployed, they may be nearly as effective in lowering the death rate, Koopman says.
The bottom line: The safety of AVs can't be determined by today's standards — because the factors that cause crashes today may or may not cause them in an AV era.
2. Gas stations and convenience stores at risk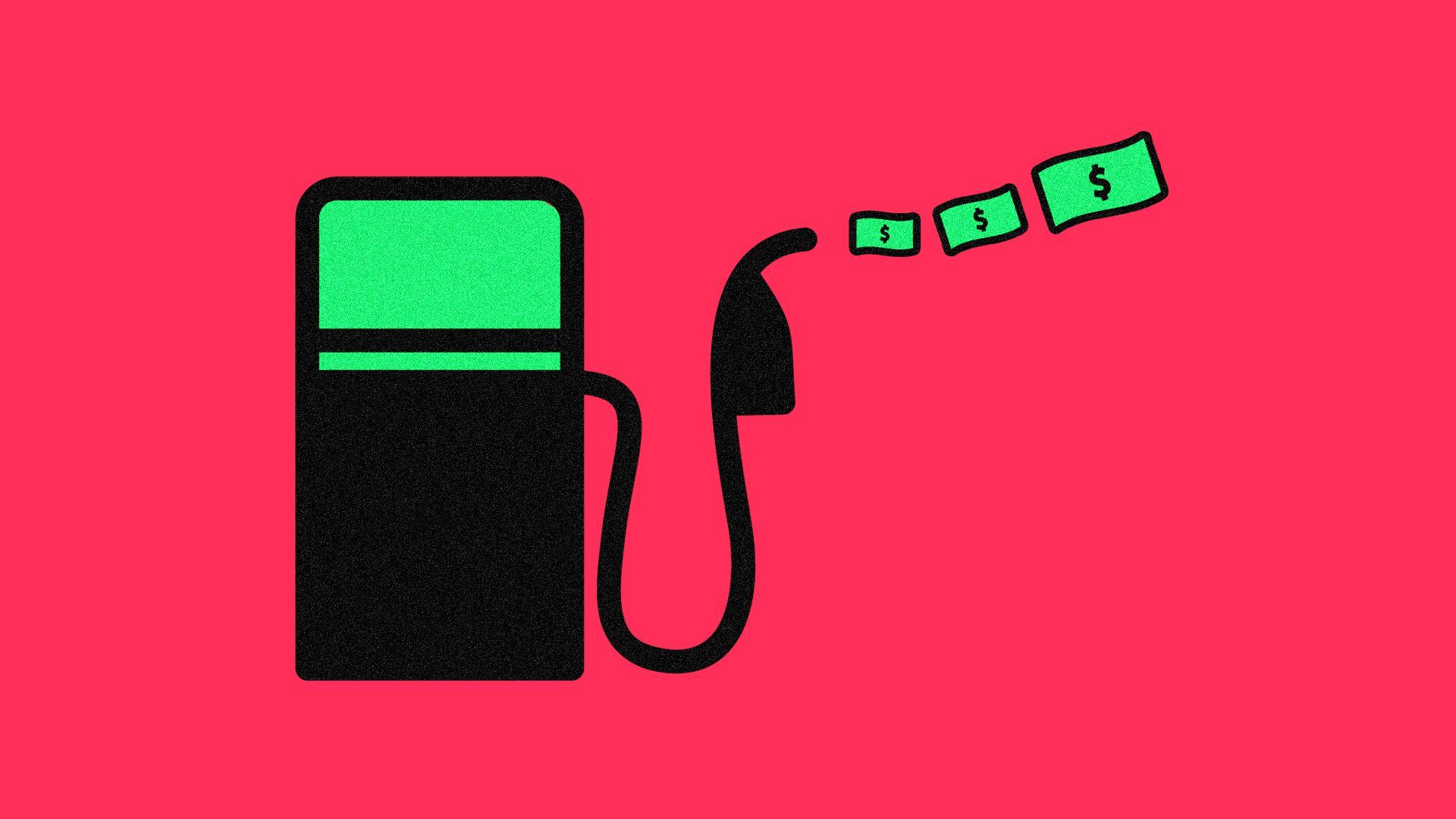 As more electric and autonomous vehicles take to the streets, consumers may soon be able to skip the mundane task of stopping for gas. Like big department stores, this transition could push the multi-billion-dollar market of gas stations and convenience stores toward collapse, Purdue's Karthik Kannan writes for Axios Expert Voices.
The big picture: Roughly 150,000 stores sell 80% of the fuel consumed in the U.S., as well as $200 billion worth of food and merchandise, according to the National Association of Convenience Stores.
Yet most stores have invested little in alternative methods to deliver goods or fuel to their customers, especially as cars shift from gas to electricity or even hydrogen fuel cells.
Where it stands: The grocery business is already preparing for automated and autonomous vehicles, with Kroger, Walmart, Whole Foods and others experimenting with new delivery options. But only the biggest gas stations and convenience stores are getting on board.
In partnership with 7-Eleven, Toyota is adapting its self-driving platform as a foundation for mobile stores that can deliver goods autonomously.
Shell has piloted a fuel-delivery service that refills cars while passengers are at home, at the office or around town. If F-16s can be refueled midair, we ought to be able to adapt this technology to vehicles on the road.
The bottom line: Technological shifts, especially the rise of e-commerce, have driven many large brick-and-mortar retailers out of business. Unless they're able to adapt, gas stations and convenience stores — mostly run by small business owners — could be left in the same position by autonomous and electric vehicles.
Go deeper: Read the full post.
3. Sky autonomy could be easier to achieve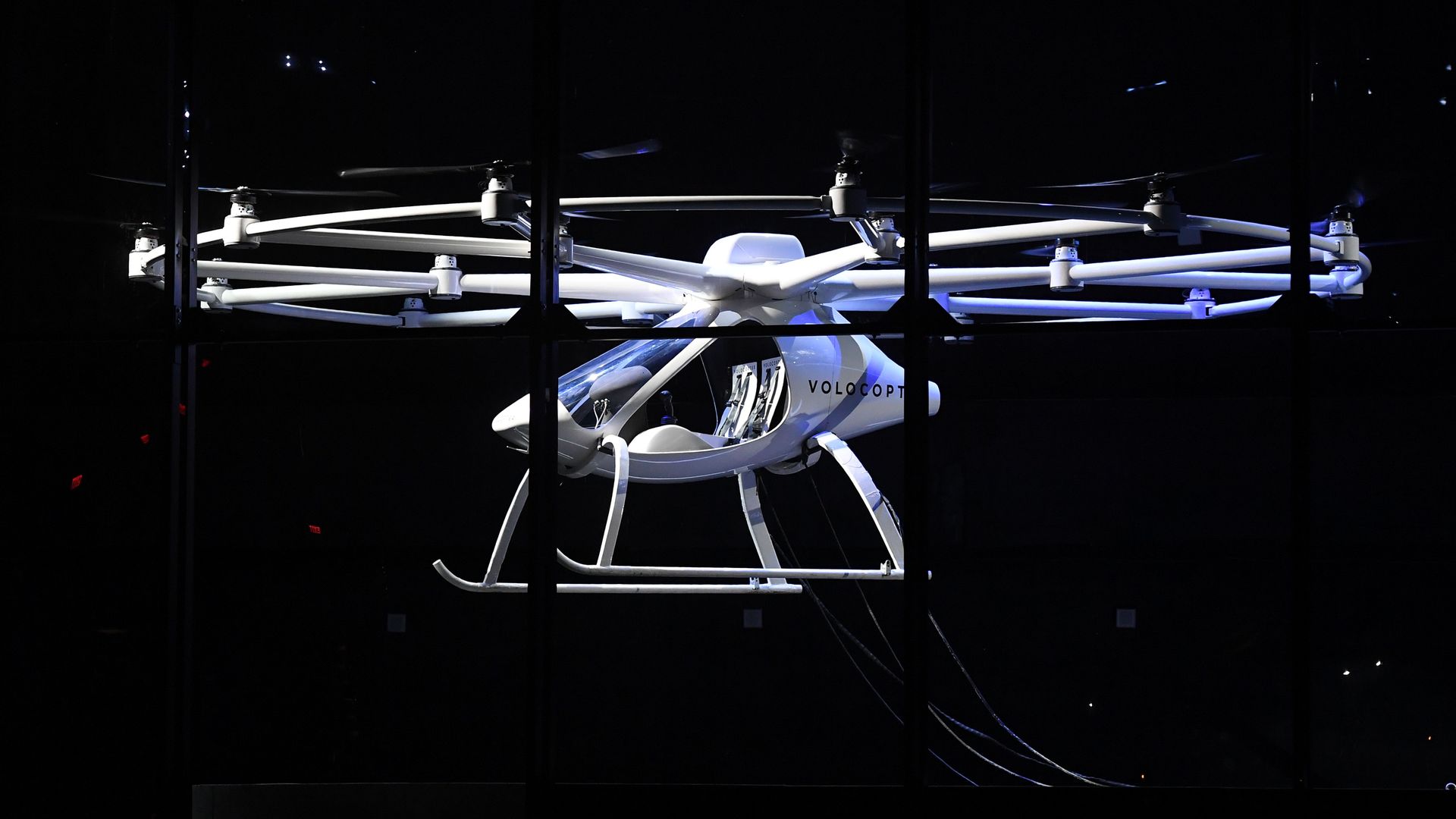 The AV industry has seen $5.8 billion in investments in the first three quarters of 2018 alone. Meanwhile, more than 100 companies tackling the issue of self-flying aircraft have remained under the radar, Mark Groden, CEO of autonomous helicopter startup SkyRyse, writes for Axios.
The big picture: Any autonomous transport option faces technical, regulatory and consumer comfort issues. Air travel, however, has arguably fewer hurdles ahead than autonomy on the ground.
In AVs, camera and sensor systems need high accuracy in detecting and identifying objects — to differentiate between a fire hydrant, a dog and a child, for example, and respond accordingly. The amount of data they need to process is far greater than what aircraft have to deal with in the open sky.
Self-driving solutions will also require improving and expanding road infrastructure. Because available airspace increases with elevation, the sky can accommodate more aircraft flying at multiple levels.
Where it stands: The autonomous air travel industry, much like the AV industry, has its share of big players and innovators, including Airbus, Boeing, Kittyhawk and Alphabet-backed Opener, all of which are actively flight-testing custom airframe designs for safety and reliability.
A few players, including SkyRyse and Reliable Robotics Corporation (R2Air), are focused instead on attaching new technology to existing and proven airframes.
Yes, but: Self-flying vehicles face a unique set of challenges. From a technical standpoint, operating in 3-dimensional space means reliability and redundancy are critical. "Pulling over" to reset the computer is not an option.
Consumers and regulators alike may also be concerned about the safety, economics and environmental impact of autonomous air transport.
Go deeper: Read the full post.
4. Driving the conversation
I want to hear — and share — what you're reading about AVs. Send me a link to an article and your expert analysis of why it matters to joann.muller@axios.com.
Get rich: Waymo eyes 2 opportunities for its driverless vehicle technology. (Chris Neiger — Motley Fool)
Why it matters: Waymo will launch the nation's first commercial robo-taxi service next month in Phoenix, but being first doesn't matter if you can't find a way to make money off the technology.
Get smart: Columbus, Ohio — winner of the DOT's Smart Cities challenge — is sharing its online playbook with other cities that want to copy its success.
"Our goal is to share everything — including contracts, program materials, presentations, white papers, videos, webinars and data."
The big picture: By the end of 2020, Smart Columbus hopes to educate one million city officials, policymakers, business leaders and influencers on its successes and failures.
Get lost: Self-driving cars encounter political roadblocks (Mike Colias and Tim Higgins — The Wall Street Journal)
My thought bubble: Smaller cities eager to carve out a reputation for innovation may rush to embrace testing and deployment of driverless cars, but they do so at their own peril. Federal officials need to establish clearer guidelines for this fast-moving technology.
5. What I'm driving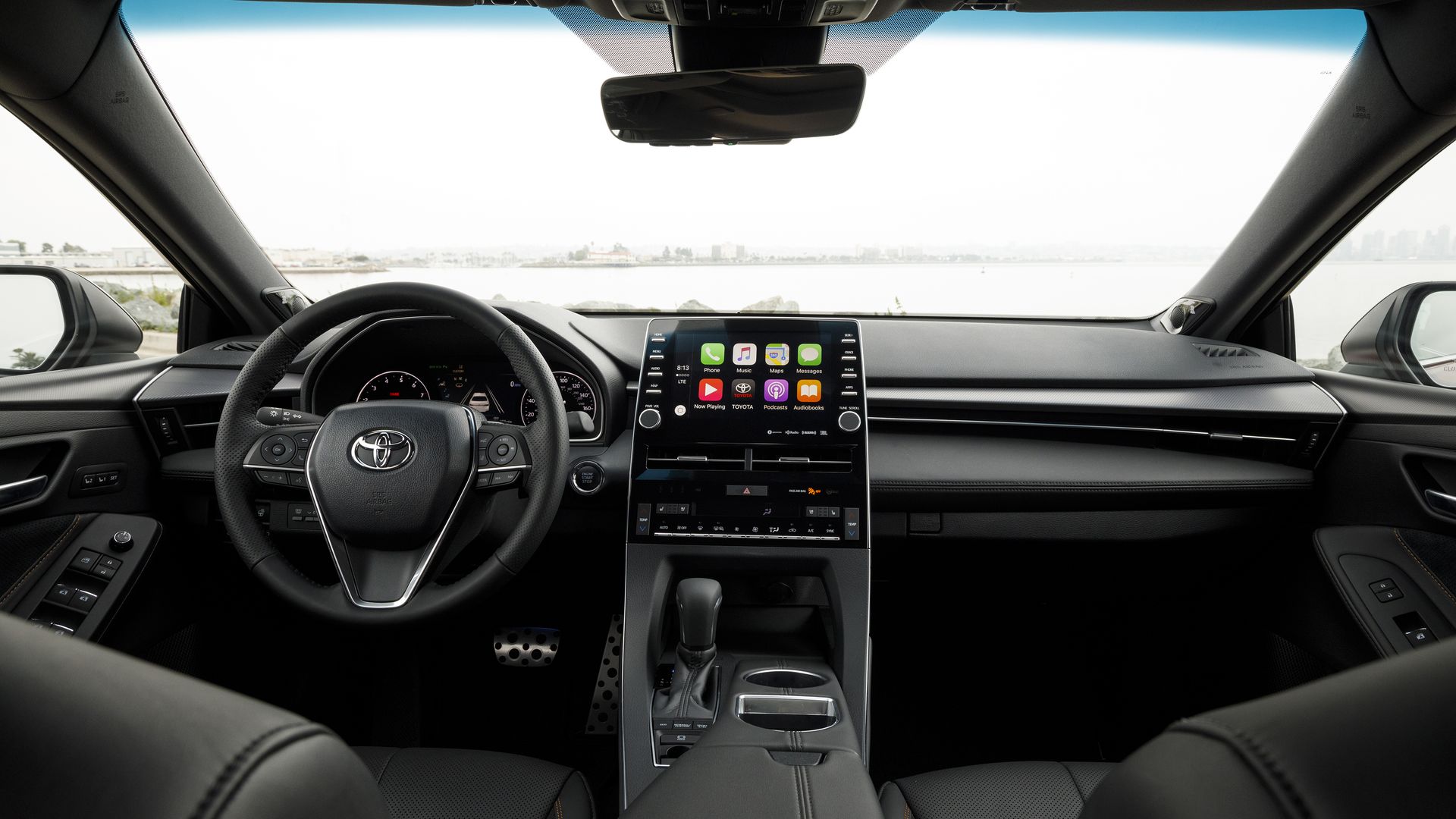 Sharing my insights on some of today's most advanced vehicles ...
This week I'm driving the 2019 Toyota Avalon, the fifth generation of Toyota's flagship sedan. With aggressive new styling, a roomy interior and a big 10-inch infotainment screen, it looks and feels as upscale as its premium cousin, the Lexus ES.
The car is packed with advanced driver-assist technology.
Standard features include blind-spot monitoring, lane-departure warning system that guides you back to center, adaptive cruise control, forward-collision warning with automatic emergency braking and rear cross-traffic alert.
For $1,150 extra, you can add an advanced safety package that includes a birds-eye camera system with sonar parking sensors and rear cross-traffic braking support.
What's next: Toyota has a different approach to future autonomy than most. It's pursuing two modes: "chauffeur" and "guardian."
Chauffeur is exactly what you think: full self-driving capability (think level 4 and 5 under SAE autonomy definitions.)
Guardian would employ the same sensing technology to assess whether the driver is about to make a dangerous mistake and intervene if necessary.
"Imagine going through an intersection and you're going to get T-boned — the right thing for the car to do is accelerate you out of it."
— Ryan Eustice, VP of autonomous driving at Toyota Research Institute,
tells Business Insider
Think of Guardian as a friendly backseat driver.
Hope everyone has a happy and safe holiday weekend. We'll see you back here on Nov. 28.