Axios Austin
December 19, 2022
It's Monday. Thanks for joining us.
☔️ Today's weather: Showers likely. Cloudy with a high near 50.
Expect a chilly end to the week, with temperatures dropping into the teens by Thursday night.
Today's newsletter is 894 words — a 3.5-minute read.
1 big thing: Jugging crime trending in Austin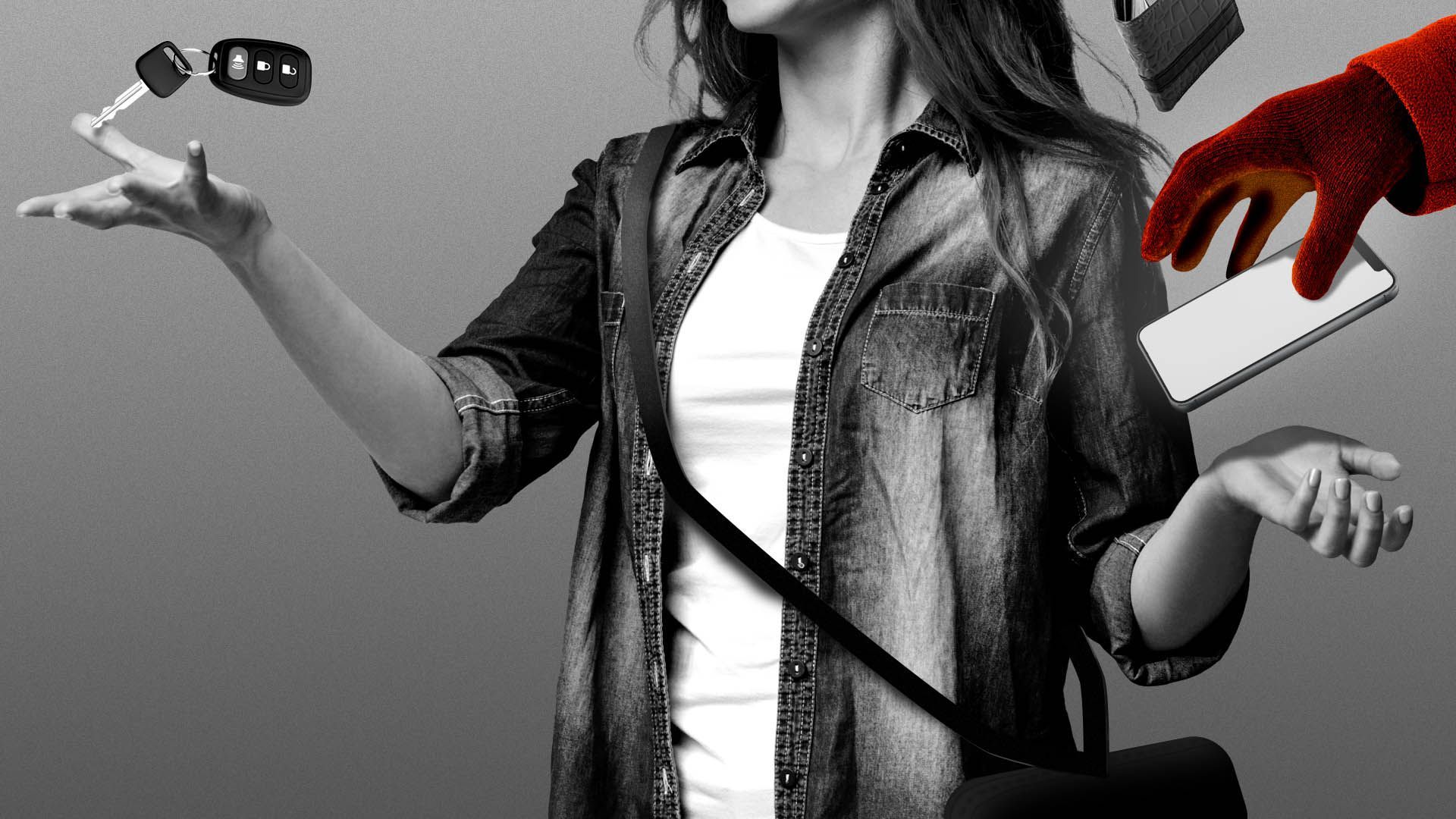 A new crime trend is targeting the distracted and the elderly, with police warning about it from Texas to California.
The big picture: Jugging involves thieves staking out unsuspecting victims at banks or retail stores before following and robbing them while they juggle smartphones and car keys in parking lots or at home, writes Axios' Russell Contreras.
By the numbers: Just this year, Austin police have responded to 129 juggings totaling over $1.3 million lost as a result of the crime.
Police are still searching for three suspected robbers who targeted a man who had withdrawn cash from a bank before stopping at a gas station in the 1700 block of East William Cannon Drive on Dec. 10.
Once the victim arrived at the gas station, he was violently attacked and robbed.
How it works: Juggers wait in parking lots and watch for people — mainly those over 65 — to withdraw large sums of money from ATMs.
Suspected juggers also walk malls and computer stores to scout for large purchases.
The jugging can occur in a parking lot or after a victim is followed home.
The jugging can also take place if the victim leaves the car for a bite to eat and the juggers steal the money or a new purchase from the vehicle.
Between the lines: Crime trends follow behavior patterns of potential victims, much like the jump in online shopping led to the rise of thieves stealing delivery packages.
The increase in work-at-home employees and surveillance cameras has helped reduce porch pirating, forcing thieves to look for victims elsewhere.
2. Austin renters can't afford a starter home
Austin renters earned 43% of the income they would need to afford a starter home in October, according to an analysis by real estate website Point2Homes.
Researchers considered "starter homes" properties valued in the lower one-third of all available homes for sale.
Why it matters: Higher mortgage rates and housing costs are keeping homeownership out of reach from many first-time buyers, writes Axios' Sami Sparber.
By the numbers: Renters in Austin earned an average household income of $55,640, while the income needed to cover a mortgage was $129,268, per the analysis.
In September, a typical Austin "starter home" cost $454,836, the study found, analyzing Zillow data.
The big picture: Across the U.S., the share of first-time homebuyers has shrunk to a record low, according to the National Association of Realtors.
First-time buyers made up 26% of all buyers in 2022, down from 34% last year, the group found.
What we're watching: There are some promising signs for homebuyers, according to the latest Central Texas Housing Market Report by the Austin Board of Realtors.
For the first time since spring 2020, there were no records broken for home sales or median price in Austin or the metro area as home sales declined by 36.6%.
But Austin home values would have to fall 36% to return to historical affordability norms, per a recent Zillow report.
3. 🤠 The Roundup: Wrangling the news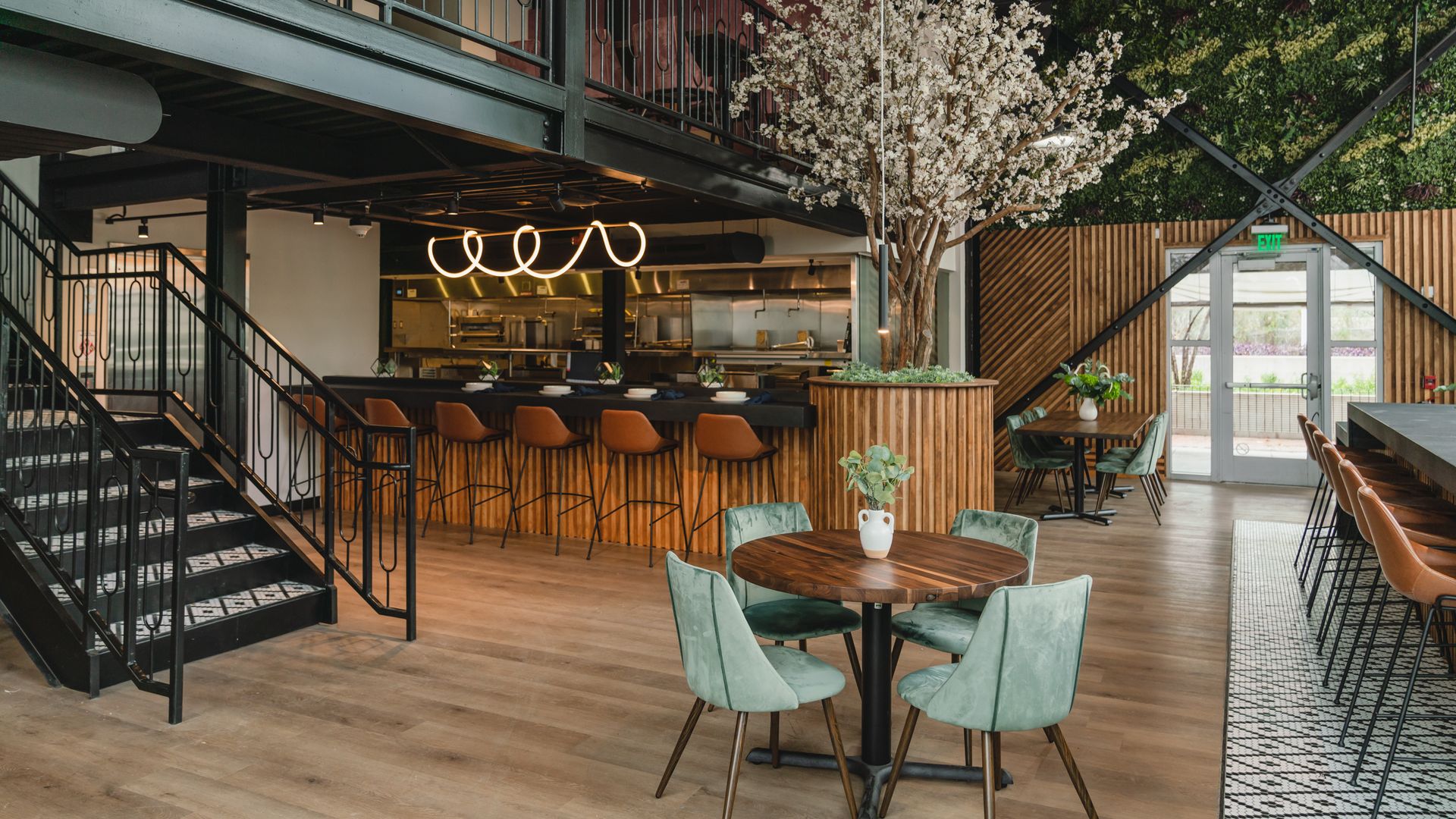 🍽️ Ember Kitchen & Subterra Agave Bar will open a multi-level concept in the Seaholm district in early January. (CultureMap)
🏐 Texas women's volleyball defeated Louisville to win its third NCAA championship. (Austin American-Statesman)
❄️ An audit of city cold weather shelters found the centers to have insufficient staffing, inadequate training and a lack of emergency resources. (KXAN)
4. Get a new best friend for less $$$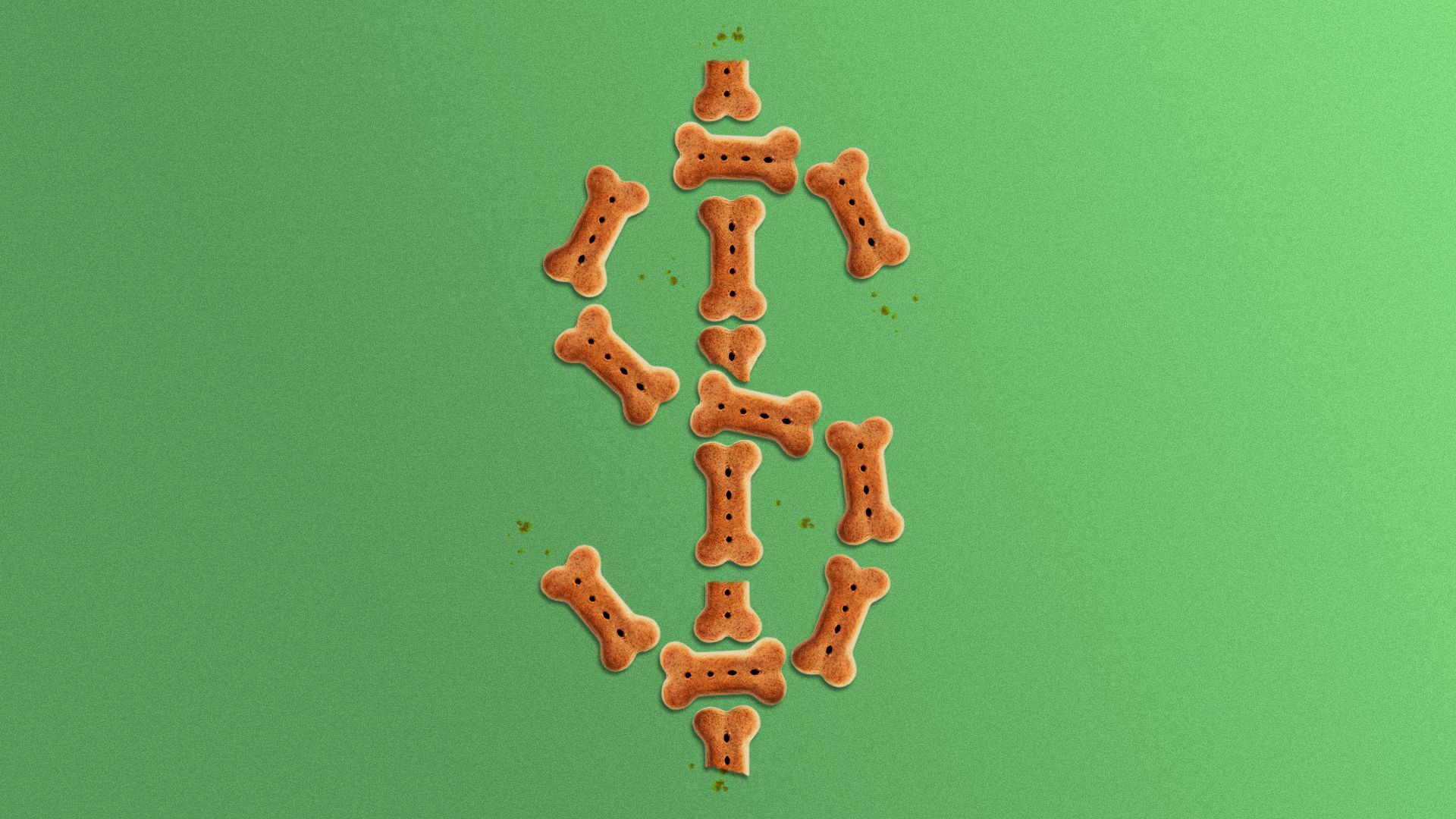 If a new best friend is on your holiday wish list, you could bring one home for less than usual this month.
Driving the news: Through Dec. 31, Austin Pets Alive and the Austin Animal Center are offering discounts on adoptions of dogs and cats.
Why it matters: Lots of furry friends need homes, and the county wants to encourage adoption from reputable shelters.
Details: Both shelters have lowered adoption fees to $31 for dogs and cats.
Where to go: Austin Animal Center is at 7201 Levander Loop and open every day from 11am to 7pm.
Austin Pets Alive's main location is at 1156 W. Cesar Chavez St. and open daily from noon-6pm.
Check their websites for holiday hours.
🐱 Nicole's pro tip: If you find a kitten under your apartment, it's free.
Yes, but: The trips to the vet for ringworm are not.
Is a new job in your future?
5. Yes, and: Don't get scammed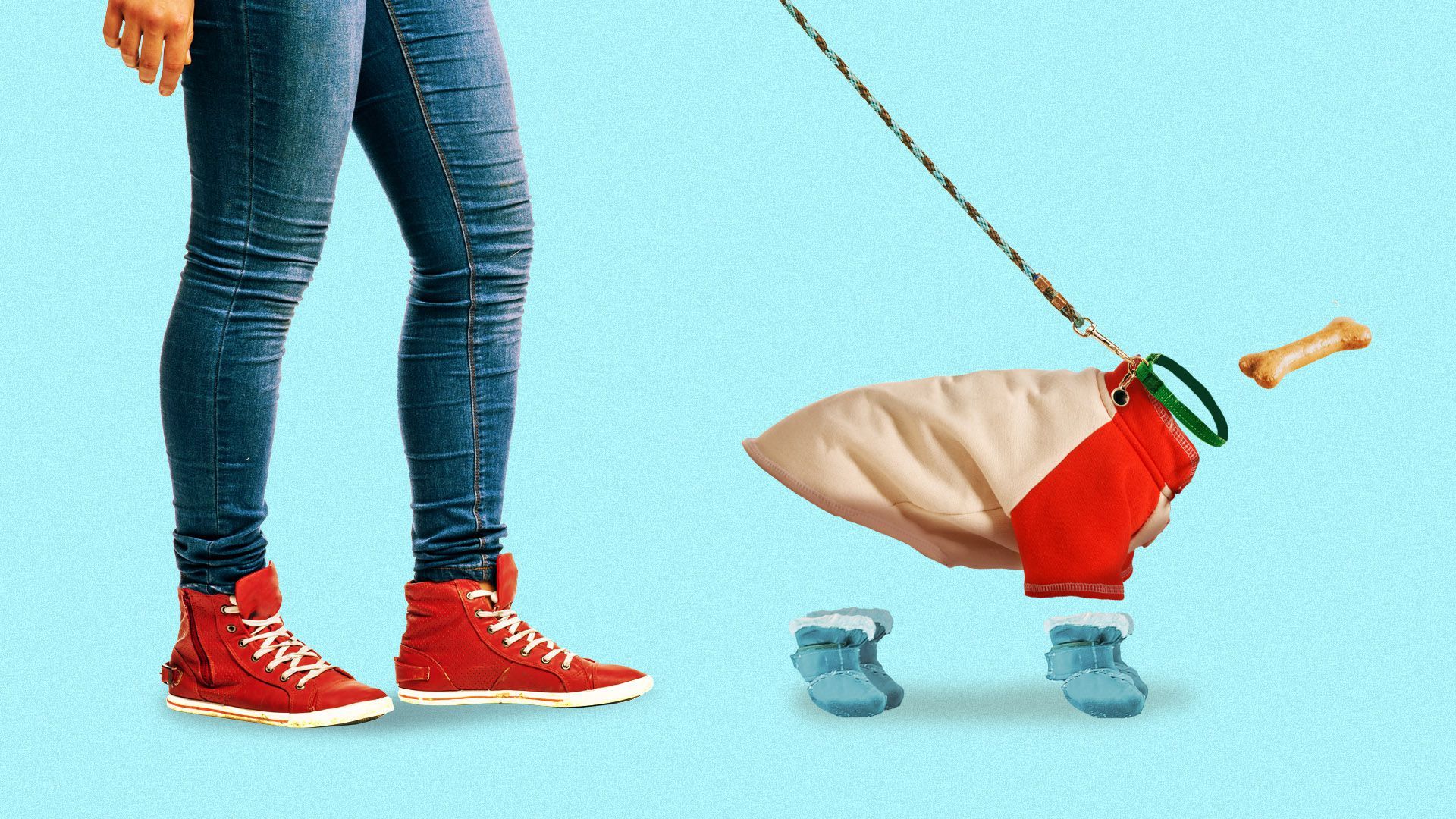 If you don't plan to adopt, be wary of shopping online for pets — online puppy scams will cost Americans $2 million this year, according to the Better Business Bureau (BBB).
Driving the news: While pet scams appear to be on the decline from a pandemic high, per BBB data, they remain one of the largest sources of online shopping fraud.
The scams involve would-be pet owners paying hundreds or thousands of dollars for an animal that doesn't exist, writes Axios' Christine Clarridge.
By the numbers: The average loss of $850 in 2022 is up 60% since 2017, when BBB started tracking online pet scams.
BBB estimates that only one in 10 victims reports their losses.
6. Pic du jour: Shots with alpacas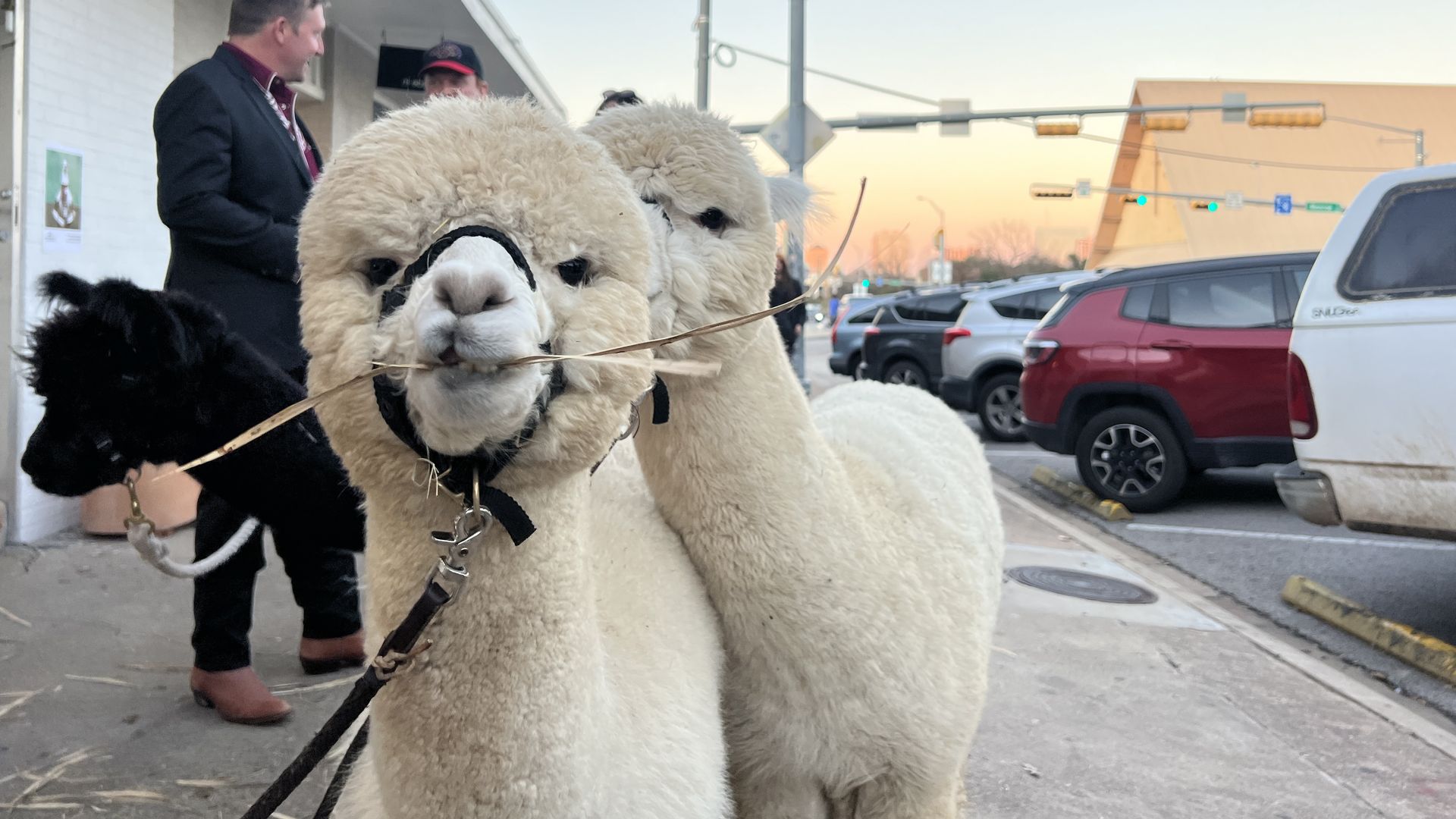 Why did the alpaca cross South Congress? … To promote a tequila brand.
Wait, what's happening?: The Ecuadorian-made, Austin-based tequila company Chawar was seen around the city last week to promote its small-batch agave spirits.
The photogenic pack of alpacas made it pretty hard to miss, writes Axios' Emma Way.
The company, founded by Austin-native Eliot Logan-Hines, will continue its alpaca party tour at Old School Liquor in South Austin from 4-6pm Tuesday.
Thanks to Lindsey Erdody for editing and Kathie Bozanich and Keely Bastow for copy editing this newsletter.
✈️ Asher is heading back to Austin today.
🤓 Nicole is so excited for Axios San Antonio's launch on Jan. 9! Sign up here.