Axios Austin
March 24, 2023
Happy Friday!
⛈ Today's weather: A 50% chance of morning showers and thunderstorms. High near 88°.
Let's get to it.
Today's newsletter is 919 words — a 3.5-minute read.
1 big thing: Texas men's basketball sweet run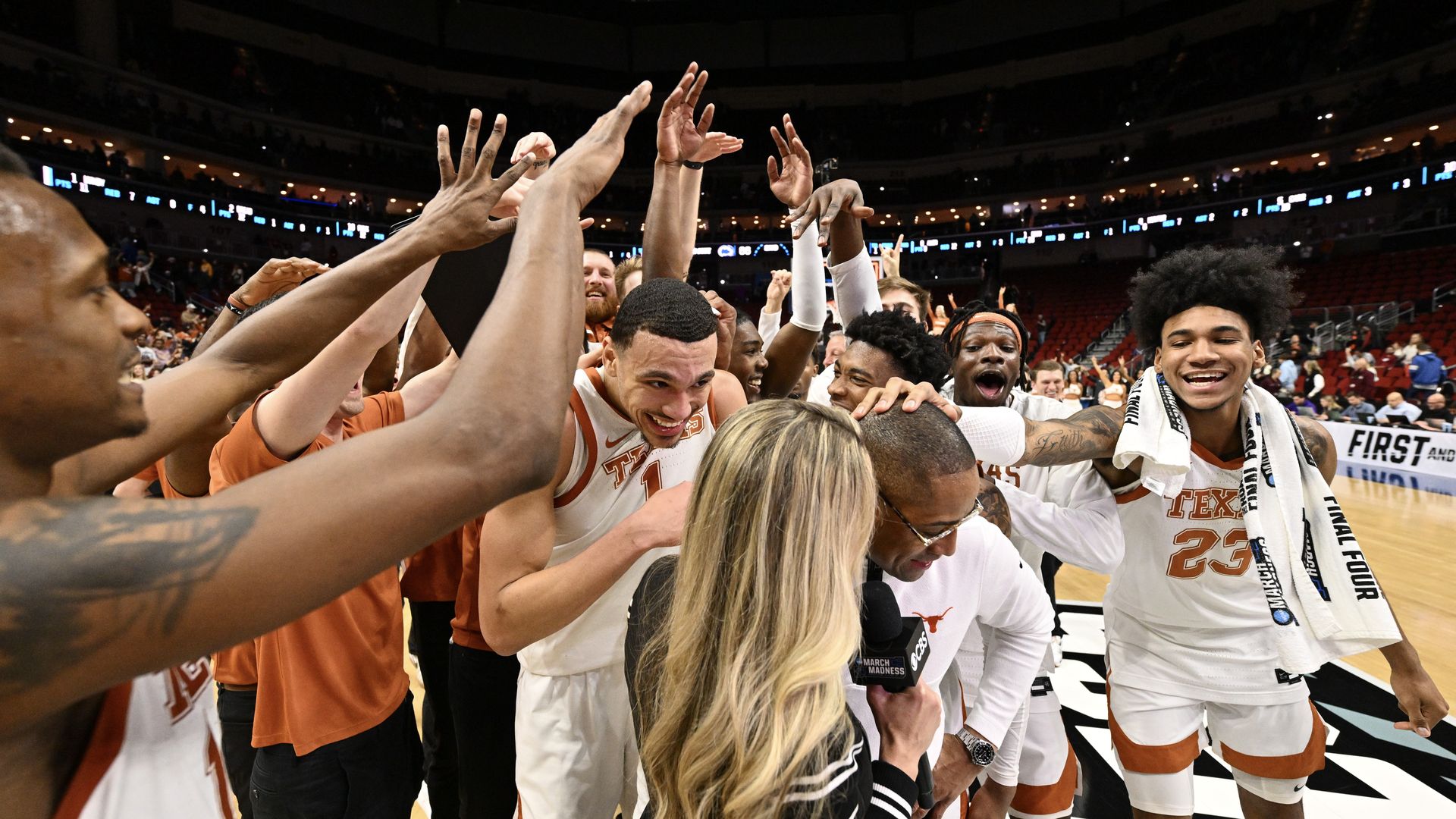 After years of underwhelming post-season play, the Longhorns men's basketball team is poised to do something really special in this March Madness tournament.
Driving the news: Tonight's matchup against Xavier marks Texas' first Sweet 16 game since 2008.
Catch up quick: This has been a rollercoaster year for the Longhorns.
After being charged with a domestic violence felony, head coach Chris Beard was suspended in December and then fired. (The charges were subsequently dropped and he was hired at Ole Miss earlier this month.)
Interim head coach Rodney Terry might have earned himself a full-time contract by steering the team to a pair of March Madness victories last weekend, after winning the Big 12 Tournament.
The big picture: The Longhorns, seeded second in their corner of the bracket, have experience — including seven returning players from last season — and a ton of talent.
Big man Dylan Disu, a product of Pflugerville's Hendrickson High, scored 28 points and grabbed 10 rebounds in a scrappy victory over the weekend against Penn State — and he's not usually one of the team's top scorers.
What they're saying: "It starts with habits we build daily and the league we play in," Disu said after the victory, referring to the Big 12. "We've been battle-tested."
What we're watching: Whether UT, favored by four points over Xavier, can make things easy for themselves and shoot well from 3-point land.
UT went just 1-13 from downtown against Penn State.
How to watch: The game will tip on CBS at 8:45pm.
The bottom line: "This has been a very resilient group all year long," Terry said at a post-game news conference after the Longhorns outlasted Penn State. "They have a will to not lose."
2. AUS rebounds from Southwest Airlines' meltdown
As the Austin airport continues to see a record number of travelers, new data from the U.S. Department of Transportation reveals the severity of Southwest Airlines' winter meltdown.
State of play: For most airlines, summer will test how well they've rebounded from the holiday season chaos.
But in Austin, that test comes early each year when South by Southwest crowds, spring breakers and, this weekend, WGC-Dell Match Play attendees and NASCAR fans swarm the airport
Driving the news: The real story of winter holiday travel, of course, was Southwest canceling thousands of flights nationwide.
New data from the U.S. Department of Transportation reveals that just 66.4% of flights — and 60.5% of Southwest flights — at AUS departed on time in December.
That's down from 76.5% on-time flights — and 74.8% on-time Southwest flights — in November 2022, per the department's Bureau of Transportation Statistics.
Between the lines: 2022 was a record-breaking year for ABIA, but all indications so far suggest Southwest — and the airport — have recovered nicely since December.
3. 🤠 The Roundup: Wrangling the news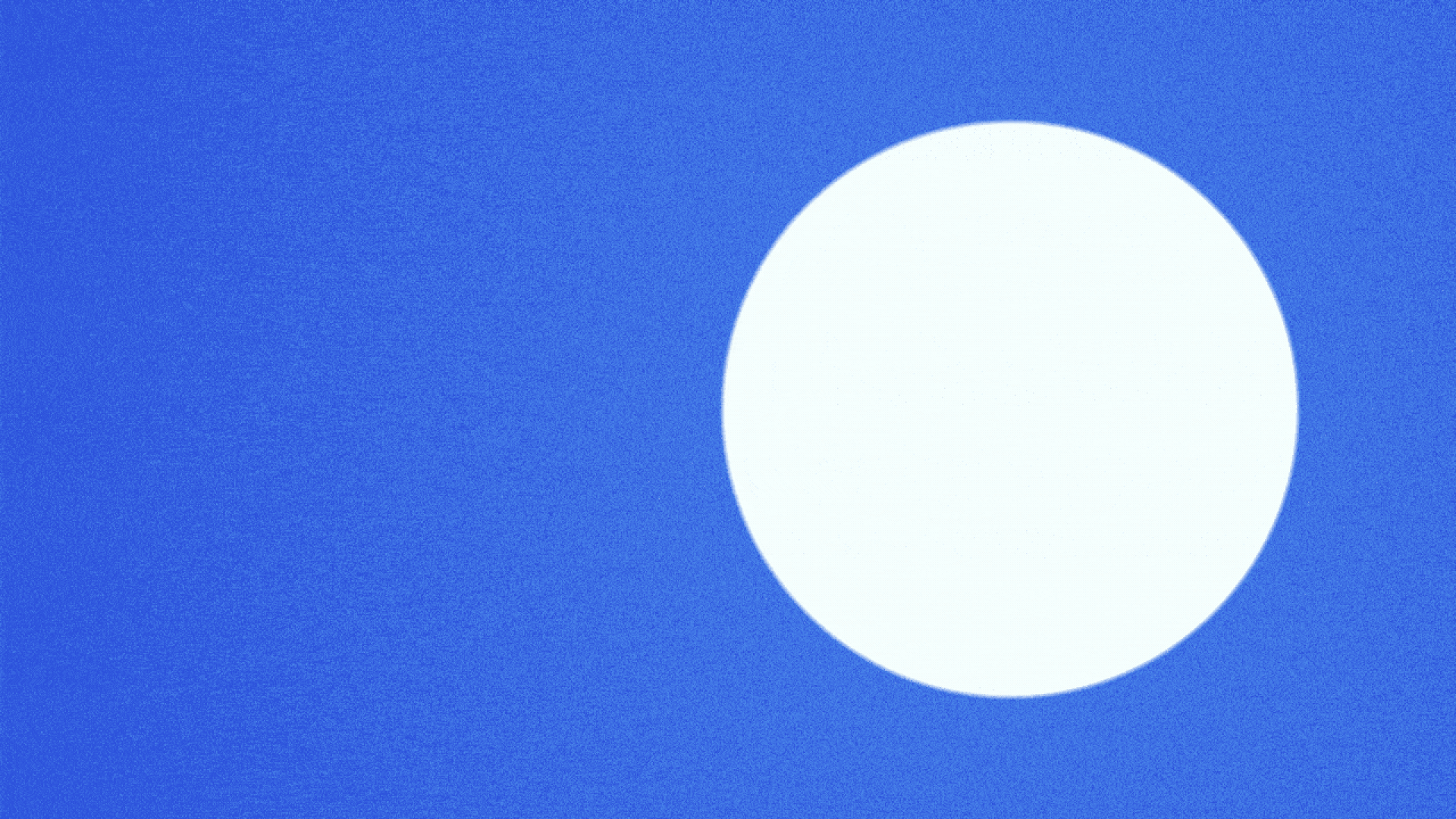 ⚕️ Forced to shutter in Austin and other Texas cities last summer, following the overturning of Roe v. Wade, abortion provider Whole Woman's Health has now opened a clinic in New Mexico. (Axios)
🏠 The Austin Historic Landmark Commission has stalled the demolition of a ranch house in Northwest Hills — near Far West Boulevard and Mesa Drive — that was once part of a summer camp for boys. (Austin Monitor)
💰 Tech giants are pouring money into Strangeworks, an Austin-based quantum computing startup. (AustinInno)
4. 🎉 Your weekender guide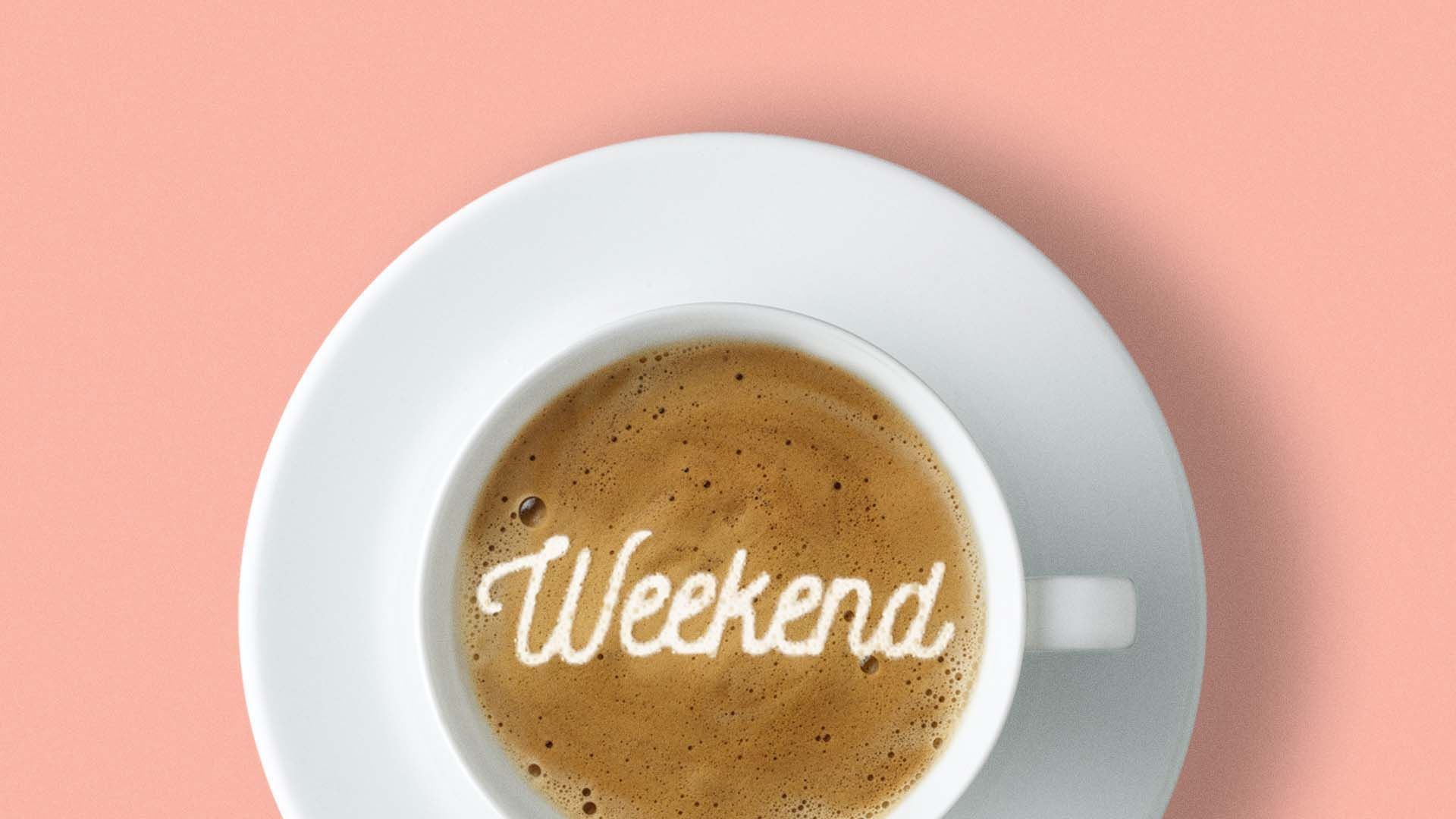 Between Dell Match Play, NASCAR and a March for Our Lives rally, it's shaping up to be another busy — and crowded — weekend in Austin.
Here are some other things we're eyeing for our weekend plans:
🎶 KUTX 98.9's spring Rock the Park concert series kicks off tonight at 6:45pm, featuring free music from local artists at the Mueller Lake Park Amphitheater.
🐴 Rodeo Austin concludes this weekend with live music from Lainey Wilson and Tracy Lawrence.
🤤 The Sazon Latin Food Festival returns from 11am-6pm Sunday with more than 20 different Latin food vendors at Armadillo Den in South Austin. Free admission.
🏃‍♀️ Run a 5K and drink beer at 11am Saturday at Southern Heights for the Texas Brewery Running Series. All participants receive free craft beer, swag and a chance to win door prizes.
🎤 TEDxAustin and TEDxAustin Youth return to Austin for RISE Saturday, a showcase of innovators discussing everything from art to fashion to tech. Student tickets are free and general admission for adults is $35.
5. Banning a Texas classic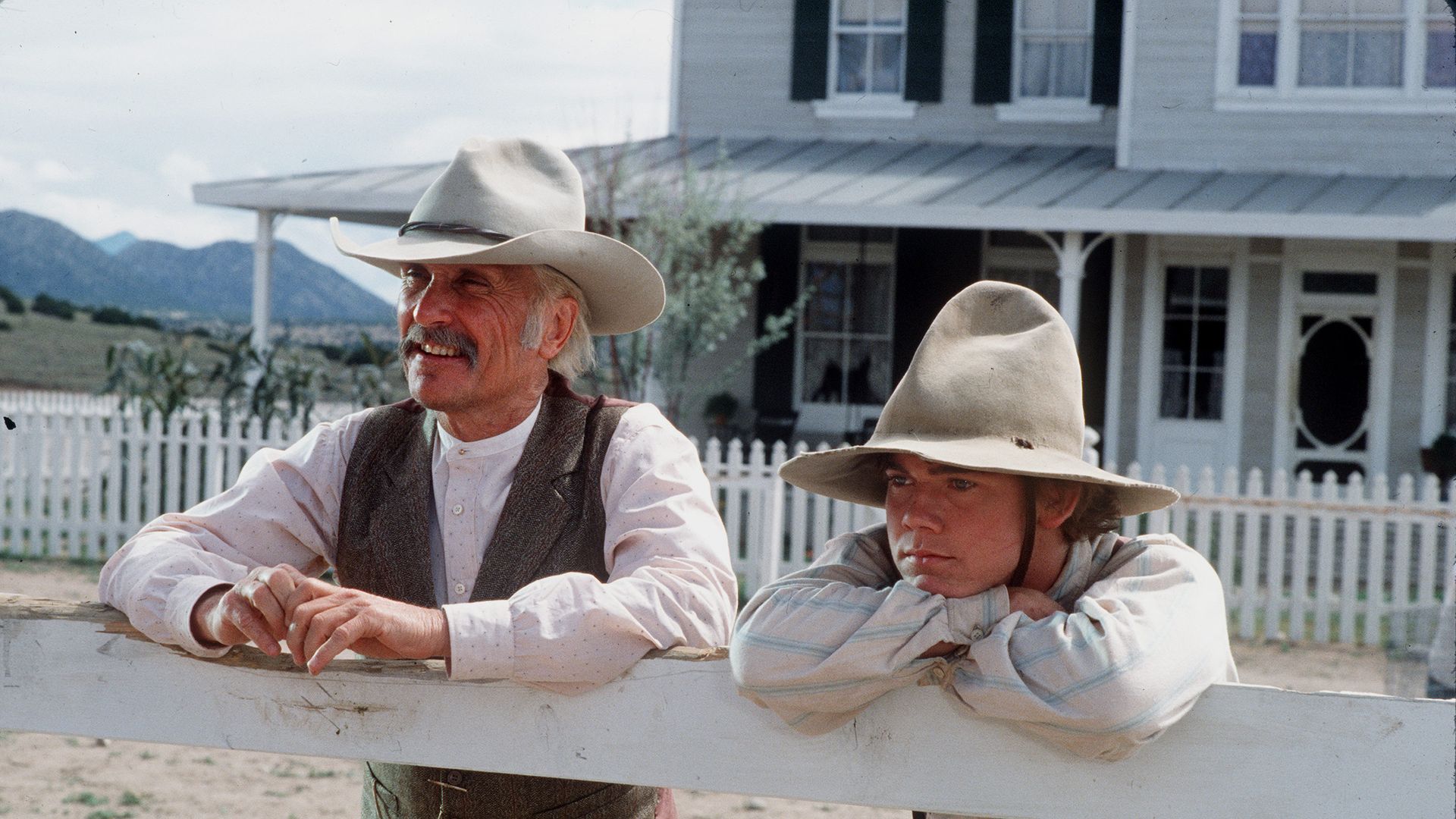 State Rep. Jared Patterson, a Republican from Frisco, suggested during debate this week over his legislation to regulate school library books that schools "might need to ban 'Lonesome Dove.'"
Why it matters: "Lonesome Dove," the Pulitzer-winning novel penned by the late Larry McMurtry, might be the most beloved book in Texas history.
The book, about two retired Texas Rangers on an epic cattle drive during the last days of the West, includes scenes of sexual assault and characters who are sex workers.
Context: Texas already bans more books than any other state, according to a 2022 PEN America report.
Yes, but: "Lonesome Dove" — which Patterson said he hadn't read — is one of the great unifiers, a work popular with both rugged, individualistic-minded conservatives and literature-loving liberals.
What happened next: Christin Bentley, a member of the state Republican Executive Committee, tweeted that she'd downloaded the book and searched the text for words including "vagina" and "sex." Not finding them, she determined the book is "not sexually explicit."
Patterson didn't reply to requests for comment and the bill was left pending in committee.
💭 Our thought bubble: "Lonesome Dove" should be required reading for anyone who wants to run for office in this state.
Thanks to Bob Gee for editing and Kate Sommers-Dawes and Keely Bastow for copy editing this newsletter.
🏦 Asher's listening to this Planet Money episode about the making of a bank run.
😭 One week till Nicole gets to see Taylor Swift in Arlington.
Have a great weekend, y'all!