Axios Austin
January 31, 2023
Thanks for joining us this frigid Tuesday.
🥶 Today's weather: Wool socks weather, with a chance of freezing rain before 7am and a 60% chance of precipitation throughout the day. Cloudy with a high near 32.
🌧 Situational awareness: School districts across Central Texas, including Austin ISD, closed schools today over the freezing weather, and a winter storm warning is in effect until noon tomorrow.
🎧 Sounds like: "Taxman," by the Beatles.
💖 It's a great day to contribute to our newsroom by becoming a member!
Today's newsletter is 908 words — a 3.5-minute read.
1 big thing: Housing market resurrected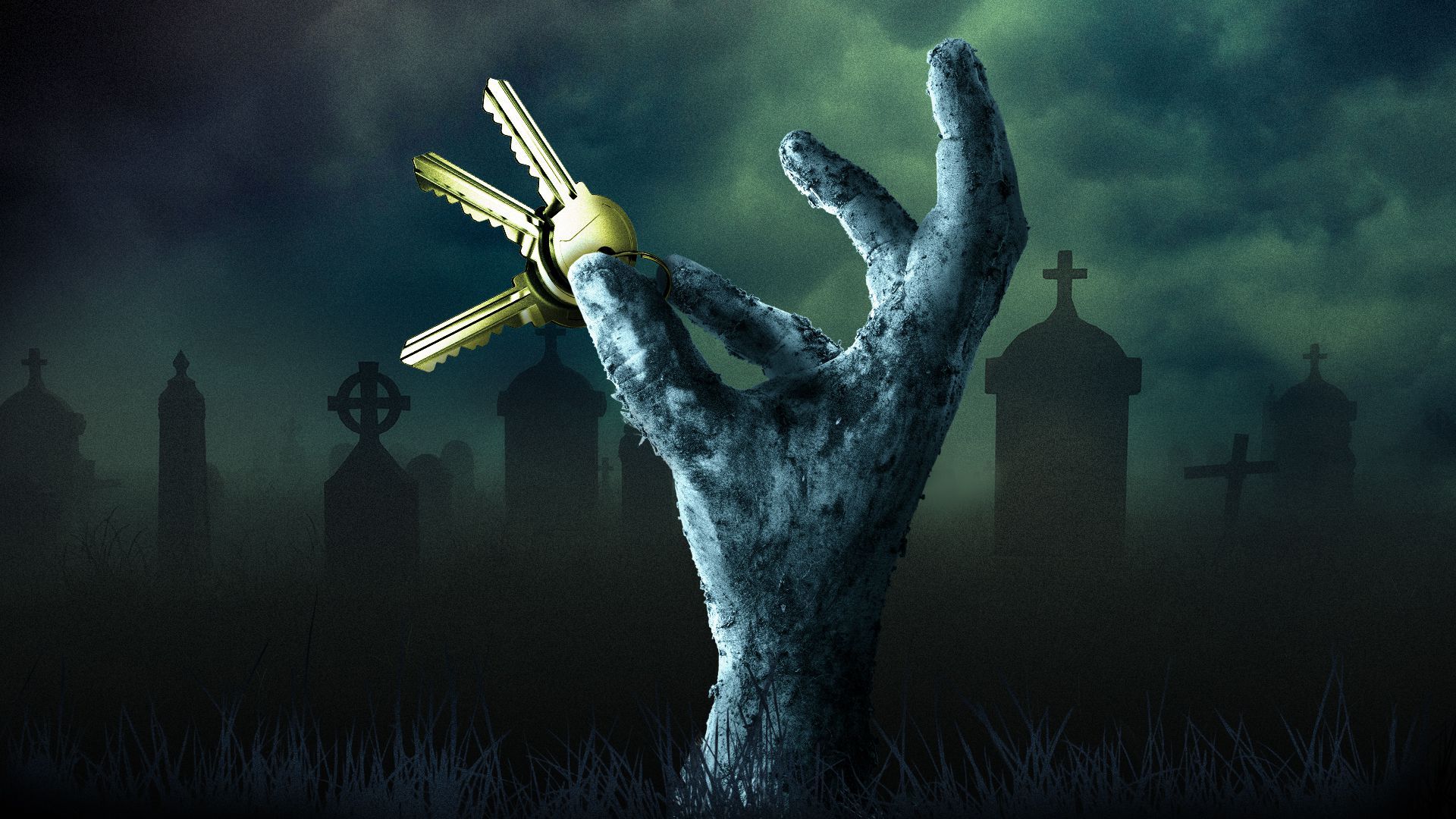 The country's housing market is showing signs of life after veering into a dead zone late last year.
Driving the news: Pending home sales were up 3% nationwide in December, according to Redfin's proprietary measure.
Zoom in: Austin's red hot housing market never needed saving. Instead, continued cooling has helped the local market stabilize, according to the Austin Board of Realtors' December Central Texas Housing Market Report.
In December, the median sales price in Austin dropped 3.7% to $457,426 year over year.
It may seem like a big drop from one year ago, "but comparing the market to two years of anomaly conditions isn't a true comparison," Board of Realtors CEO Emily Chenevert told KXAN earlier this month.
Higher interest rates helped calm down the competition in the Austin area late last year, even as inventory remains too low to meet demand.
What's happening: Home buyers are making peace with higher mortgage rates, and sellers are making peace with the need to cut prices.
Between the lines: Mortgage rates are dropping. Rates peaked at over 7% in November but have dropped to an average rate of 6.13% on a 30-year mortgage, per Freddie Mac data from last week.
That's the lowest level since mid-September.
What they're saying: "It is important to remember that we still have a desirable and sought-after market, it is just that now we are seeing our market return to a more normal level of high demand and activity," Ashley Jackson, president of the Austin Board of Realtors, said in a statement.
The bottom line: Home buyers and sellers have adjusted their expectations. What once seemed high now seems like sort of a deal.
2. Avoid muggings: Pay taxes online
Time to get out that e-check and send a chunk of your cash to the local tax collector.
Driving the news: If you're a homeowner, today's the property tax deadline.
Hey, we're just the messenger.
Between the lines: Travis County Tax Assessor-Collector Bruce Elfant is urging property owners to pay their property taxes online.
The Travis County Sheriff's Office is investigating nine open cases of tax office customers who had their property tax payments stolen from the mail in the 2021 tax year, Elfant said.
What they're saying: Citing jugging, the new crime trend involving mugging people as they move from an ATM to their car, Elfant also warns people against delivering cash to the tax office.
"Fortunately, our message to avoid payment through the mail has resonated with our customers but, unfortunately, many of them are choosing to bring cash to the tax office and they are running the risk of falling victim to jugging," he said.
Yes, but: So far, there are no reports of tax office customers being accosted and robbed of their property tax payment, Elfant said.
How to do it: You can pay in person, by phone, mail (postmarked Tuesday), dropbox, or electronic funds transfer — but Elfant encourages payment with an eCheck, for an additional $1, at TravisCountyTax.org.
You can pay online until 11:59pm tonight.
"But be aware it is not unusual for our online system to slow down the closer it gets to the deadline because too many people try to pay at the same time," Elfant said, warning of penalties for late payments.
3. 🤠 The Roundup: Wrangling the news
🏀 Albert Almanza, the Texas basketball star and two-time Olympian, has died at age 86. (Austin American-Statesman)
🏙️ Decent Inc., a venture-backed health insurance startup, is laying off most of its employees after a partner pulled out of a long-planned expansion. (Austin Business Journal 🔒)
🚌 A former CapMetro bus driver has been named as the transit agency's CEO, with a base salary of $357,555. (KXAN)
4. Places to find soup on a chilly day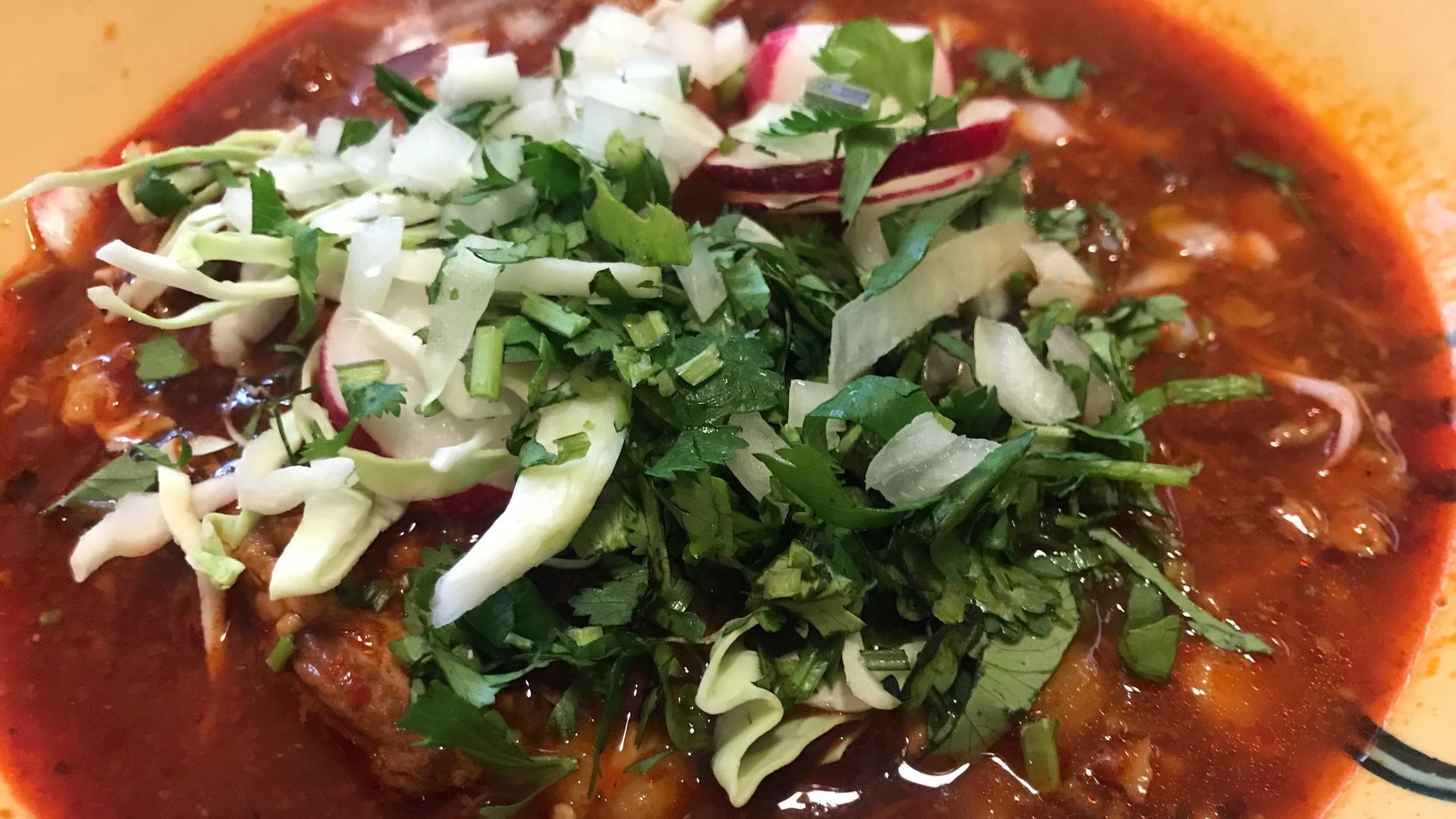 Molière once wrote, "I live on good soup, not on fine words."
Why it matters: Hard to disagree, especially with the cold winter weather taking hold in Austin.
Here are some of our favorite soup spots:
Sleek and modern, it inherits the space once occupied by the beloved Ruby's BBQ.
Order this: The wonton soup.
Velvety ground pork and shrimp dumplings with shredded chicken and bok choy in a clear, mild broth.
Basically, a very un-kosher matzoh ball soup.
Location: 512 W. 29th St.
Grab grub at this Austin mini-chain of taqueria drive-thrus.
Order this: The pozole — juicy chunks of slow-cooked pork in a rich, red stew with tasty bits of hominy and green chile, all topped with fresh cabbage and radish.
Existential question: Does it count as a soup?
Location: Spots on South First, East Riverside, Burnet and North Lamar.
Find The Soup Peddler at six locations around town for quick takeout options.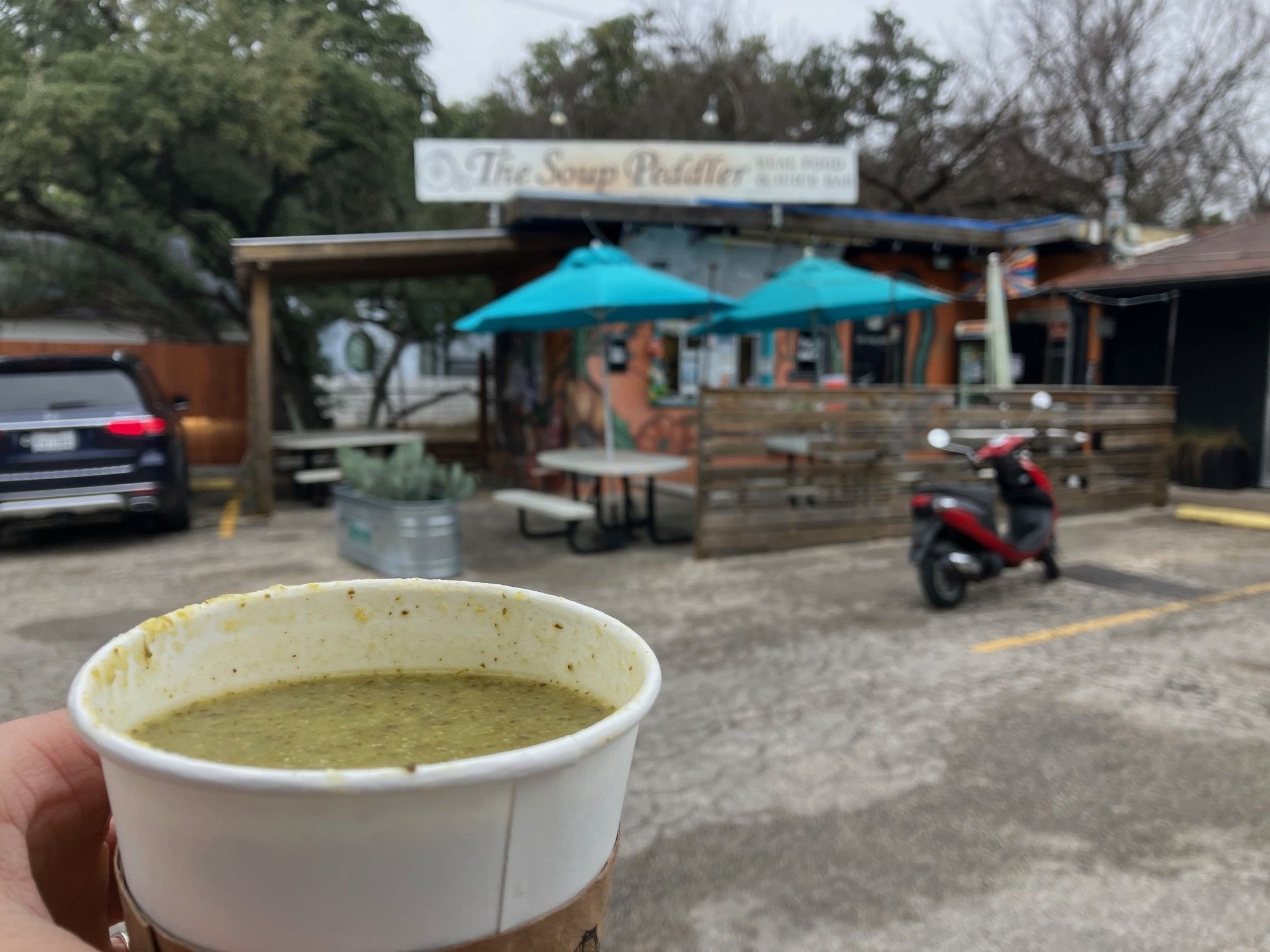 What we love: The green detox broth. It's hearty, vegan and loaded with veggies, including onion, zucchini, kale, broccoli, garlic, cilantro, parsley, lemon juice and coconut oil.
Order it with a grilled cheese sandwich to dip in the broth or enjoy it on its own.
Take your career to the next level
5. Mystery site revealed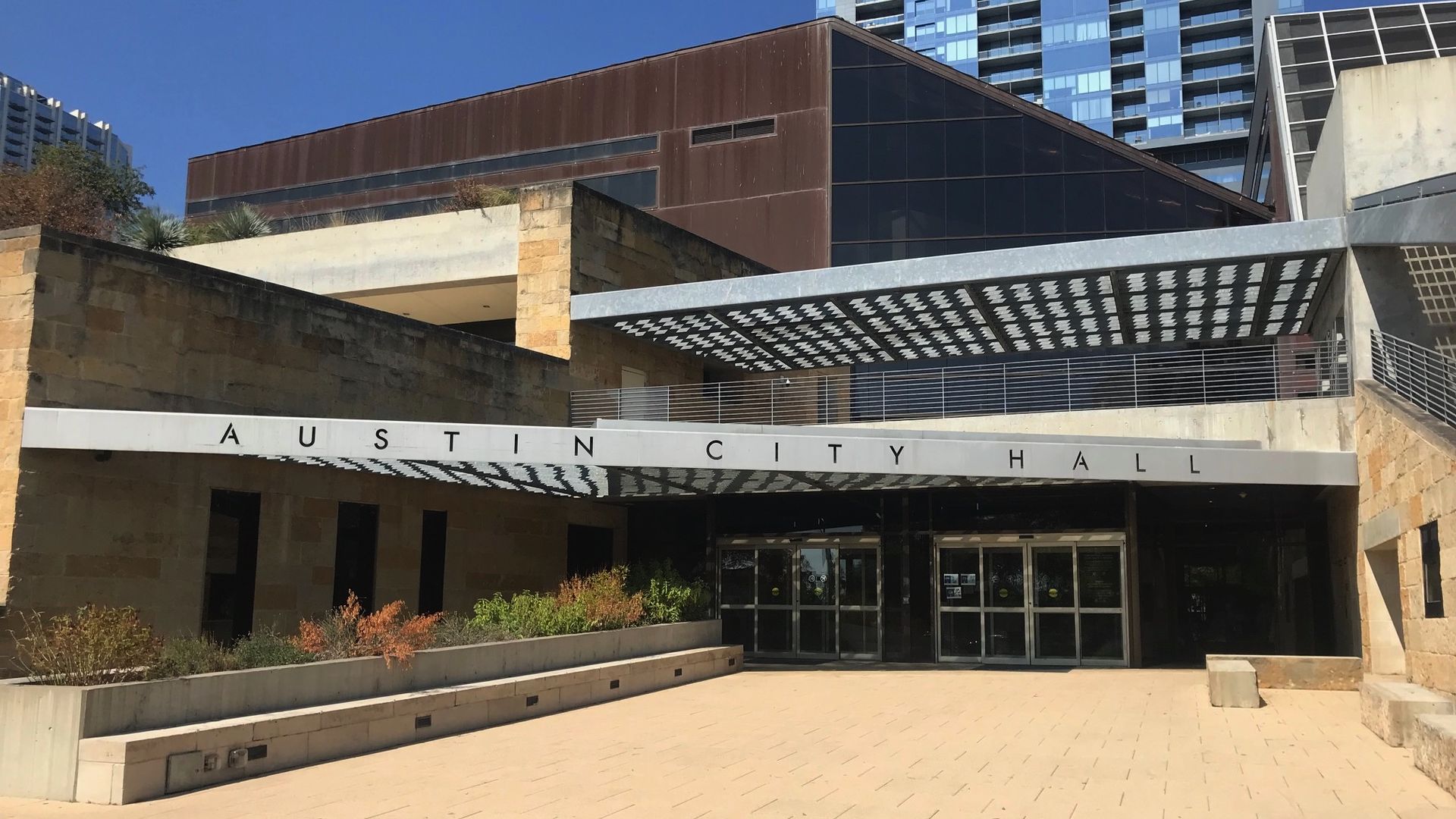 Y'all are pretty civically engaged.
More than 200 of you wrote in to correctly identify the satellite spot we highlighted in yesterday's newsletter as an aerial view of Austin's City Hall.
Give yourselves a pat on the back.
Our Axios Austin tote bag winner, drawn at random, is … Genevieve B., a UT grad who works for a local landscape design studio and lives by Onion Creek Metropolitan Park in southeast Austin.
Thanks to Bob Gee for editing and Kate Sommers-Dawes and Keely Bastow for copy editing this newsletter.
🎎 Asher is desperately trying to occupy his kids with day care closed — aka dollapalooza.
🍲 Nicole is obsessed with this soup recipe from New York Times Cooking.