Axios Austin
February 01, 2023
Welcome to Wednesday, the first day of Black History Month.
❄️ Today's weather: Still very chilly. The National Weather Service's winter storm warning remains in effect, with freezing rain and a high of 34.
Today's newsletter is 885 words — a 3.5-minute read.
Officials respond to dozens of wrecks, fires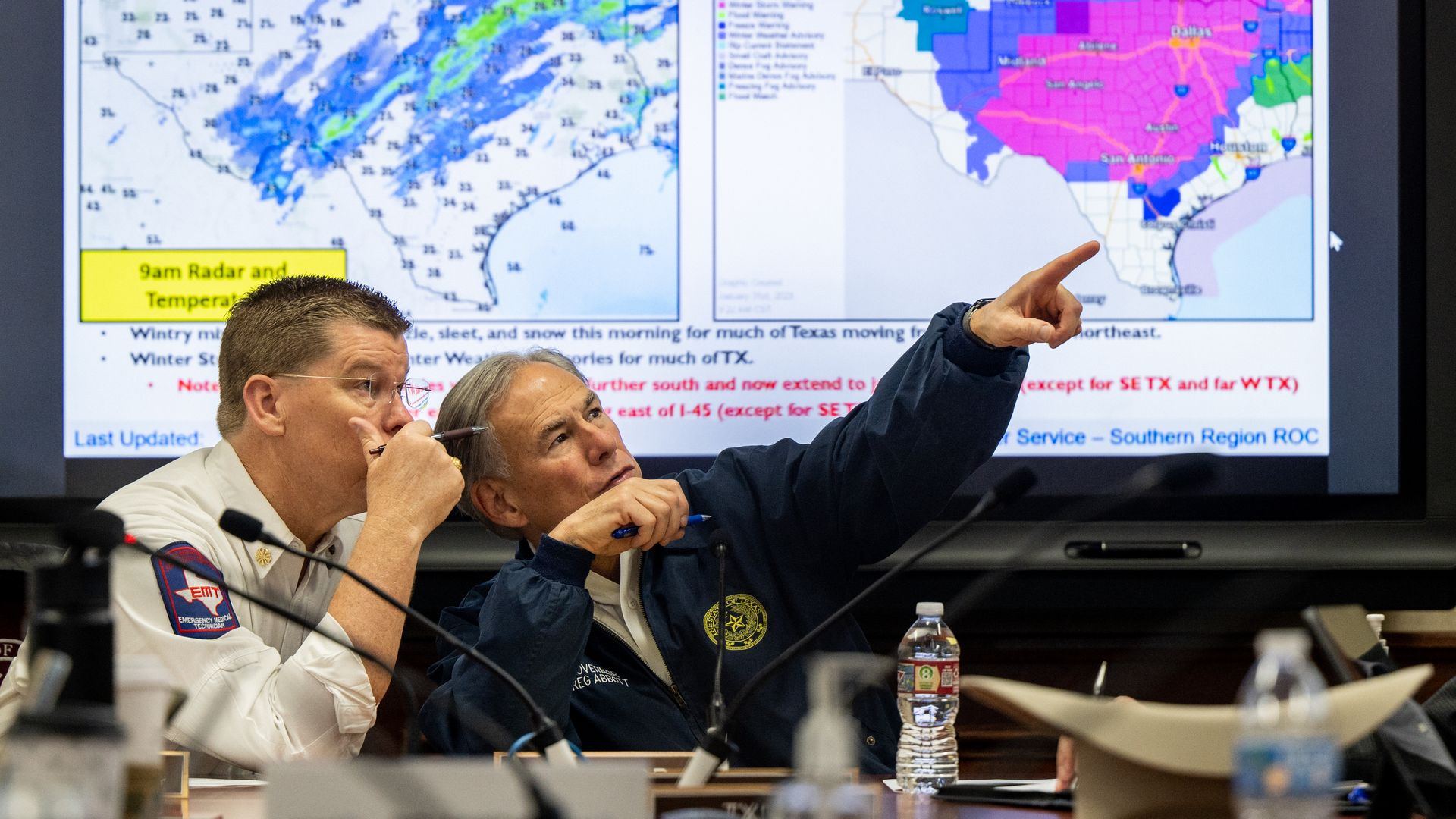 Freezing rain left thousands without power and emergency officials scrambled to respond to dozens of wrecks Tuesday and overnight, including a 10-vehicle pileup that left one person dead in South Austin.
Driving the news: The National Weather Service extended its winter storm warning through early Thursday, with freezing rain expected across Texas.
As of 6am, Austin Energy reported nearly 67,000 customers without power across the area because of the ice, although power grid officials remained confident that the state would avoid widespread outages.
Zoom in: Local and state officials continue to urge residents to avoid the roads, and Central Texas school districts announced Wednesday closures, a second day of shuttered campuses.
Austin fire officials responded to more than 90 incidents Tuesday, including a wreck involving one of their fire trucks, which was struck by another vehicle at the scene of a crash.
Multiple house fires were caused by space heaters, fireplaces and other warming methods.
Meanwhile, local medics reported an uptick in falls related to ice, carbon monoxide exposure and injured pedestrians and drivers involved in wrecks across the area.
More than 540 flights have been delayed or canceled as ice closed airport parking ramps.
What they're saying: The Texas Department of Transportation estimated that the ice had created hazardous driving conditions for 1,600 roads across the state.
"The conditions right now are dangerous, and they are likely to get worse," Marc Williams, the department's executive director, warned in a Tuesday press conference.
Be smart: If you have to drive, check drivetexas.org for up-to-date road conditions.
2. Carver Museum celebrates Black History Month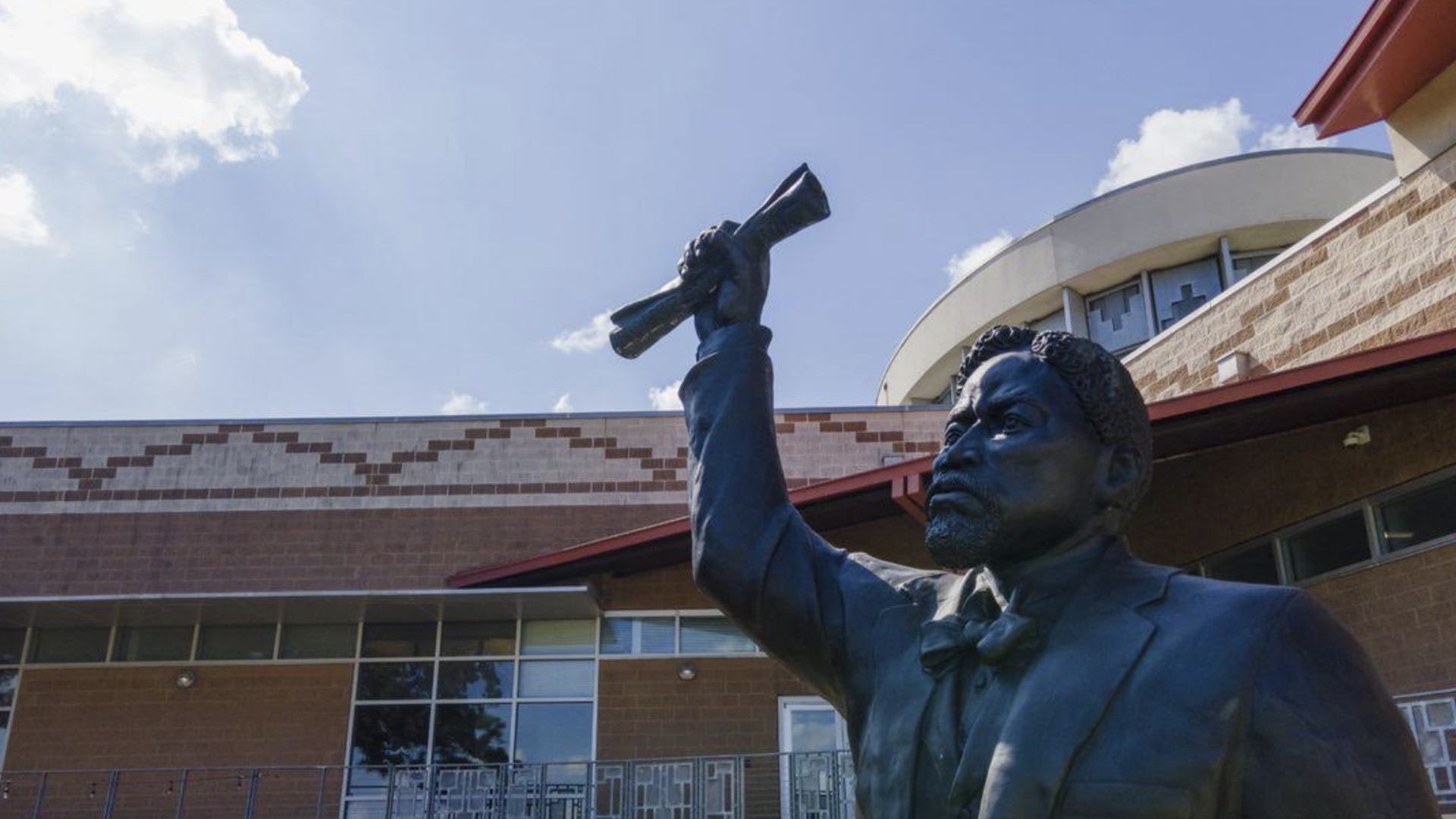 The Carver Museum in East Austin is rolling out a month of programming for Black History Month, celebrating activists, educators and more.
Driving the news: The museum has partnered with local artists, businesses and organizations to offer interactive programs highlighting this year's theme, "Black Resistance."
Details: The month of events kicks off at 7pm today at the Paramount Theatre for a conversation with Black scholar and revolutionary Angela Davis, and on Thursday, the Carver will host "Create and Heal: The Art of Drumming" with master drummer Armando Martin.
The bottom line: Most events are free and open to the public and can be found online.
3. 🤠 The Roundup: Wrangling the news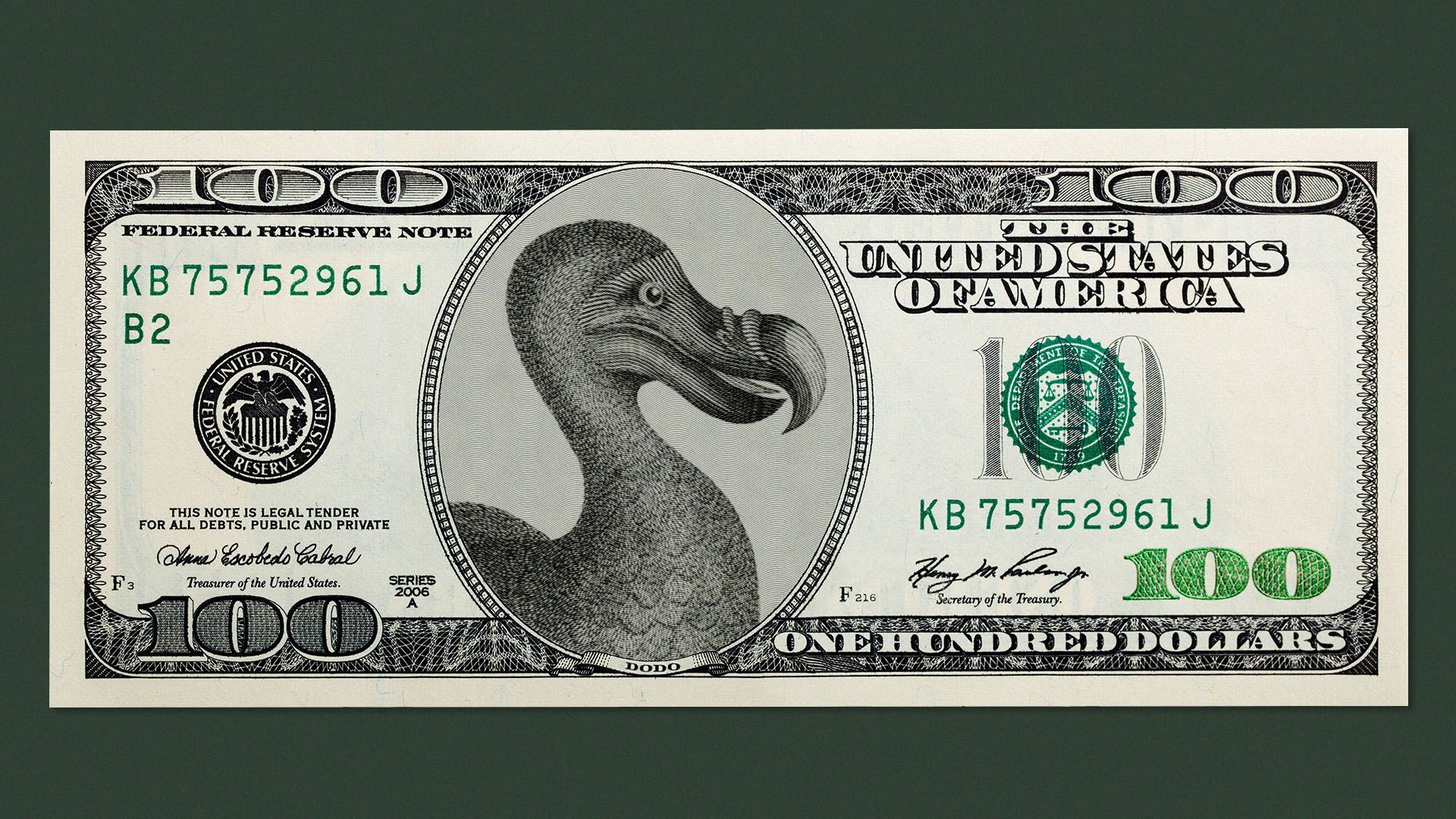 💰 Austin "de-extinction" company Colossal Biosciences closed a $150 million Series B to fund a new effort to revive the dodo. (Axios)
🎾 Emma Raducanu, the 2021 US Open champion, will participate in the inaugural ATX Open from Feb. 27-March 5 at Westwood Country Club. (WTA)
🚙 The U.S. Department of Justice has opened an investigation into Tesla's autopilot claims. (Fast Company)
4. 💬 Three questions with Rosalia Chiu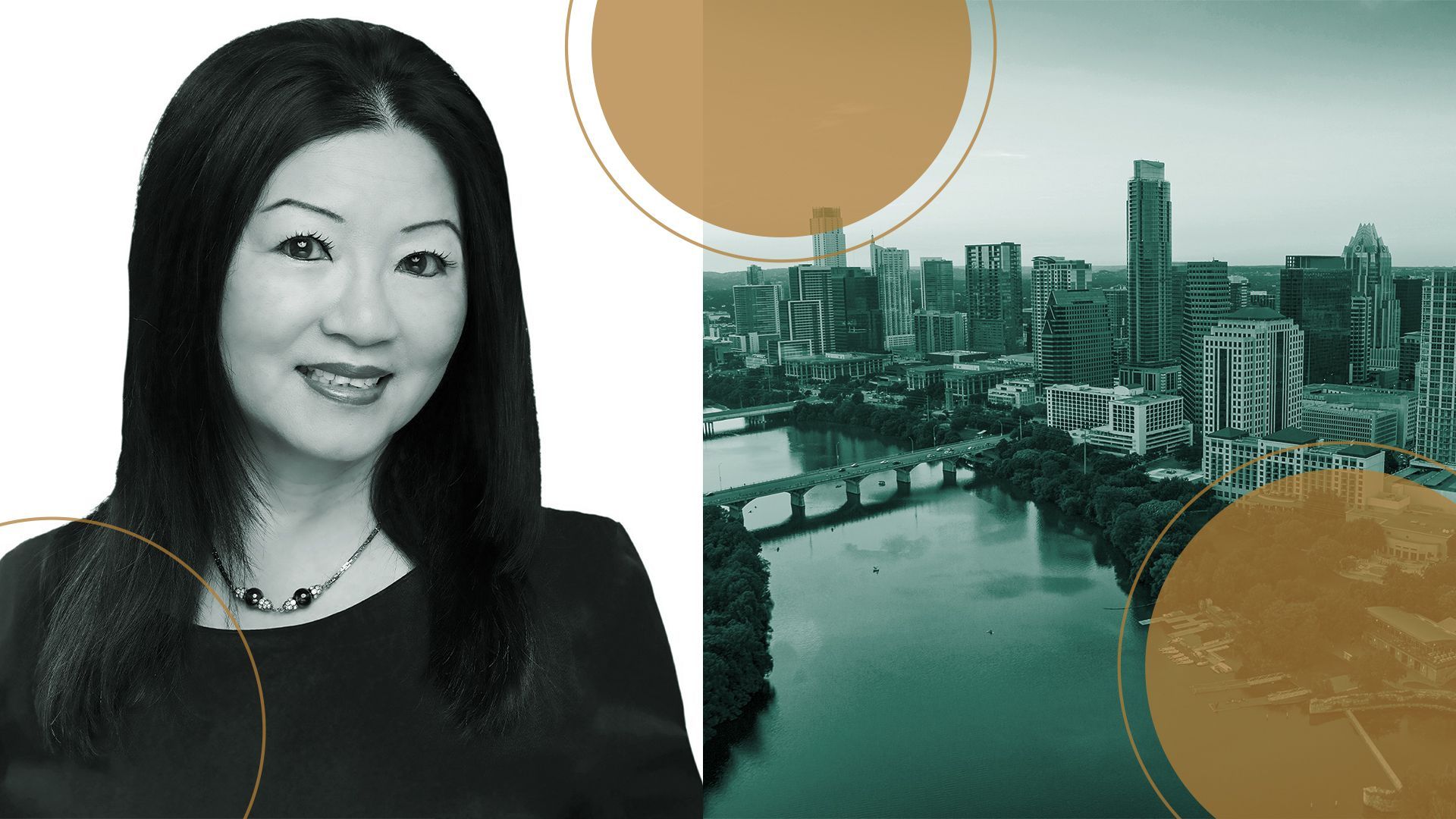 We caught up with Rosalia Chiu, who has worked as a real estate agent in the Austin market for 21 years, to ask her about proposed legislation that would bar Chinese nationals from buying property in Texas.
Born in Hong Kong, she moved to Austin in 2002 after a career in consulting and project management in Taiwan and Silicon Valley. She lives in Leander and calls her realty job "retirement community service."
She speaks or understands Mandarin, Cantonese, Shanghainese and Taiwanese Hokkien — and at least half her clients are of Asian backgrounds, she tells Axios.
Why it matters: State Sen. Lois Kolkhorst, a Republican from Brenham, has proposed banning citizens, governments and entities from China, Iran, North Korea and Russia from purchasing property in Texas — and Gov. Greg Abbott has said he would sign the bill into law.
How do you feel about this proposal?
"America is the land of freedom. Anyone should be able to buy a home. If they have the money, why not?"
Why do Chinese nationals buy in the Austin area?
"Many come to school here and some are investors, who never live here. Some want to buy a condo for their kids who go to UT. Some are corporate executives who work with a company here, they like Austin, and they decide they want to buy a house. Or they come as tourists and want to buy property here.
"They're not out to control the economy or something. They're not scammers or terrorists."
As a Realtor who handles Chinese buyers, this could harm your income, correct?
"This is about equal opportunity for everybody. I'm not opposed because of my bottom line."
5. 🗺️ 1 new map of ancient civilization to go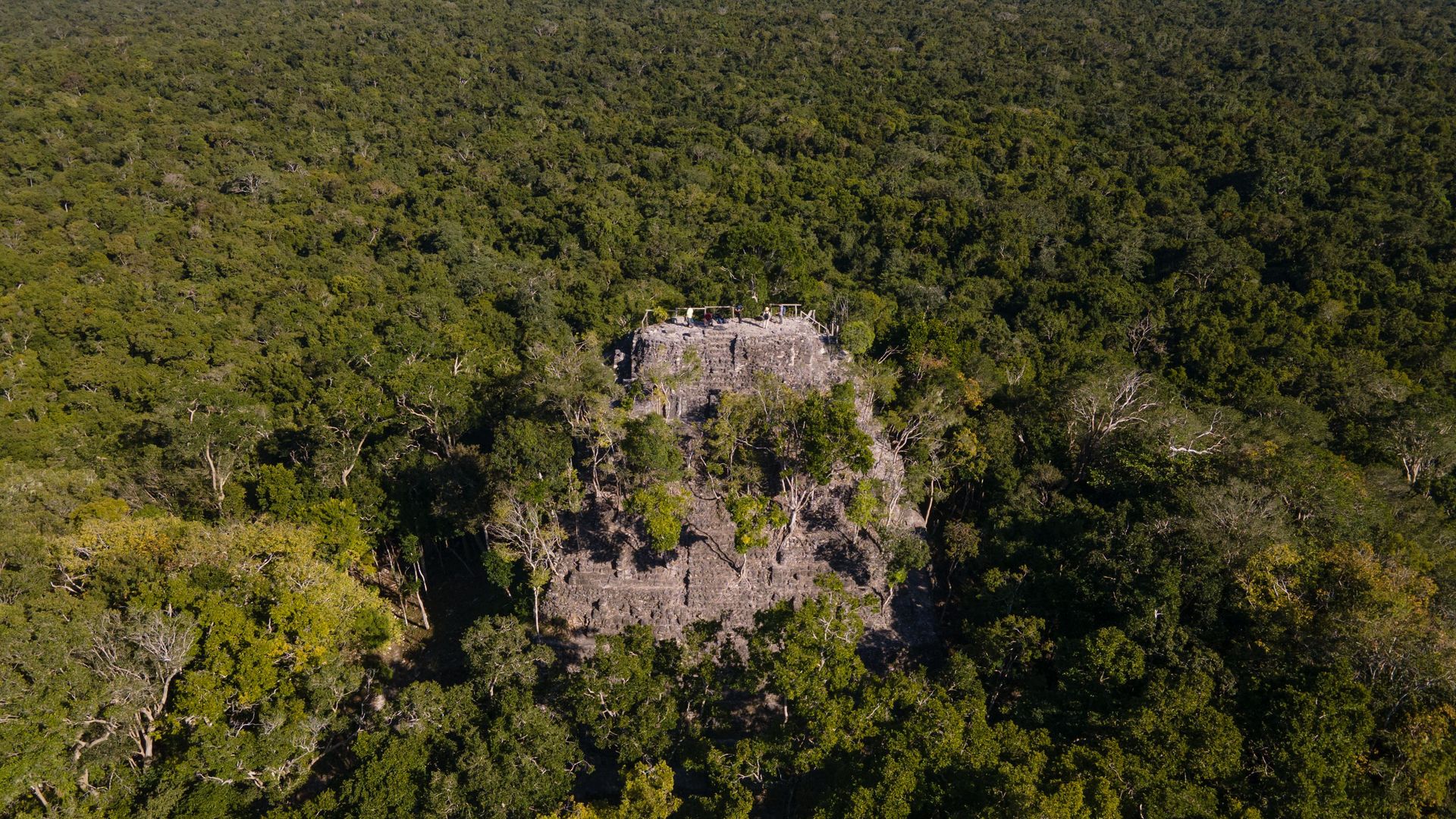 A University of Texas researcher has co-authored new research that reveals a network of interconnected Maya settlements in the jungle of northern Guatemala.
What they found: Using airborne laser mapping technology that can penetrate the jungle canopy, researchers mapped pyramids, palaces, ball courts and reservoirs connected by a web of causeways, per an article in The Wall Street Journal (🔒).
Researchers identified nearly 1,000 Maya settlements, which they said were mostly built between 1,000 B.C. and 150 A.D., detailed in a paper published last month in the journal Ancient Mesoamerica.
What they're saying: "You can map in minutes what we once mapped in years," Carlos Morales-Aguilar, a geography researcher at the University of Texas, told the WSJ.
The findings reveal a "level of infrastructure that is just mind-boggling," UT geography professor Timothy Beach, who wasn't involved in the research, told the newspaper.
Thanks to Bob Gee for editing and Kate Sommers-Dawes and Keely Bastow for copy editing this newsletter.
📖 Asher is reading this novel, about Nazi resistance in Berlin, by Hans Fallada.
☹️ Nicole hopes her power comes back on soon.
Flip this email to your realtor and encourage them to subscribe.