Axios Austin
September 06, 2022
It's Tuesday. We hope you had a nice long weekend.
☀️ Today's weather: Sunny with possible showers in the afternoon. High near 95 degrees.
🎂Happy birthday to our Axios Austin member Michael LeRoux!
Sartorial awareness: You're no longer supposed to wear white, if you care about that kind of thing.
Today's newsletter is 882 words — a 3.5-minute read.
1 big thing: Gas prices decline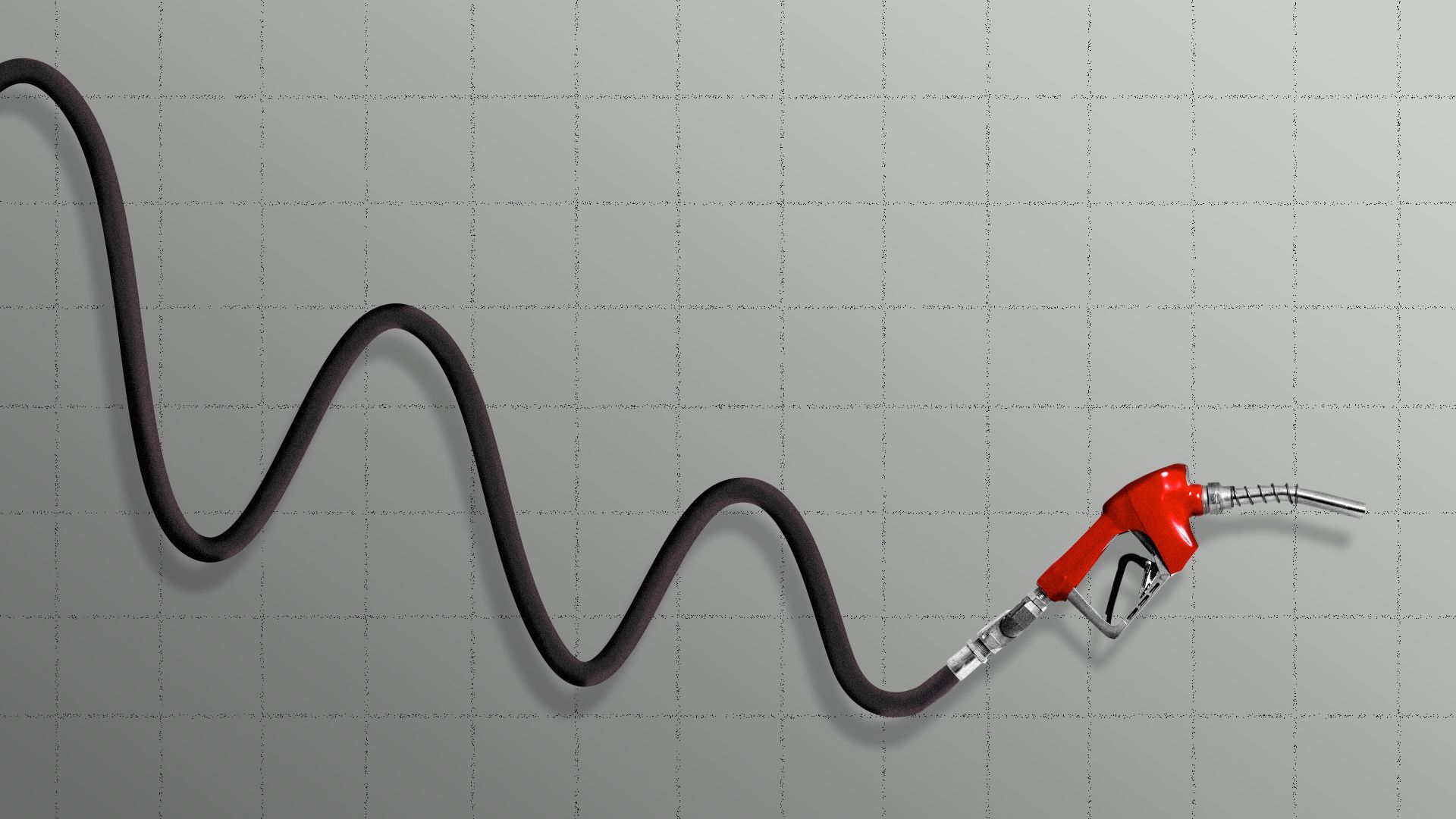 Good news at the pump.
The big picture: Gas prices are expected to continue their downward trend into the fall, with Texas possibly seeing a dip below $3 per gallon, Patrick De Haan, head of petroleum analysis at GasBuddy, told CNBC in an interview published yesterday.
Driving the news: The average price of gas was $3.30 per gallon in Austin on Monday, according to AAA — down from a record high of $4.70 in mid-June.
However, experts warn that prices could spike again if weather and the hurricane season impact oil refineries and disrupt production, writes Axios' Ivana Saric.
Between the lines: Add falling gas prices to the emerging factors that could give a late boost to Democrats such as gubernatorial candidate Beto O'Rourke in a national political landscape that was looking decidedly grim for them a few months ago.
Yes, but: Inflation.
What we're watching: The geopolitics of the war in Ukraine could change the energy picture even as far as Texas.
2. SNL ➡️ ATX
A comedian departing Saturday Night Live is partnering with an Austin public affairs pro as he eyes philanthropic ventures alongside his comic and theatrical work.
Why it matters: In a town flush with strategy shops, Frank Ward, who recently stepped down as the communications chief at the Texas Education Agency, is trying to distinguish his new Austin office with an entertainment and sports push.
The Poplar Group, with roots in Nashville, launches its Texas arm today with Ward at the helm.
Alex Moffat, a regular on SNL for six years and a friend of Ward's from their days together at Denison University, is among the Austin office's first clients.
Besides Moffat, who lives in New York City, Ward reps Dan Smith, who owns Scholz Garten, and the ATX Open, a professional women's tennis tournament whose tickets go on sale today.
Of note: Ward, who ran, unsuccessfully, in 2018 for Austin City Council, serves as a board member of Austin PBS.
What they're saying: As for Moffat, Ward said he's "the first person of consequence we're representing where he's got a voice and a platform and there are a lot of causes he cares deeply about — and I'll be the one working closely with him to build partnerships and help him do good through those means."
"I had my reservations at first," Moffat told Axios. "I told him I really don't want to have any affairs, public OR private. He assured me he doesn't deal in those types of affairs. I said, 'Good. Because I love my wife. And I wouldn't be comfortable with that.'"
3. 🤠 The Roundup: Wrangling the news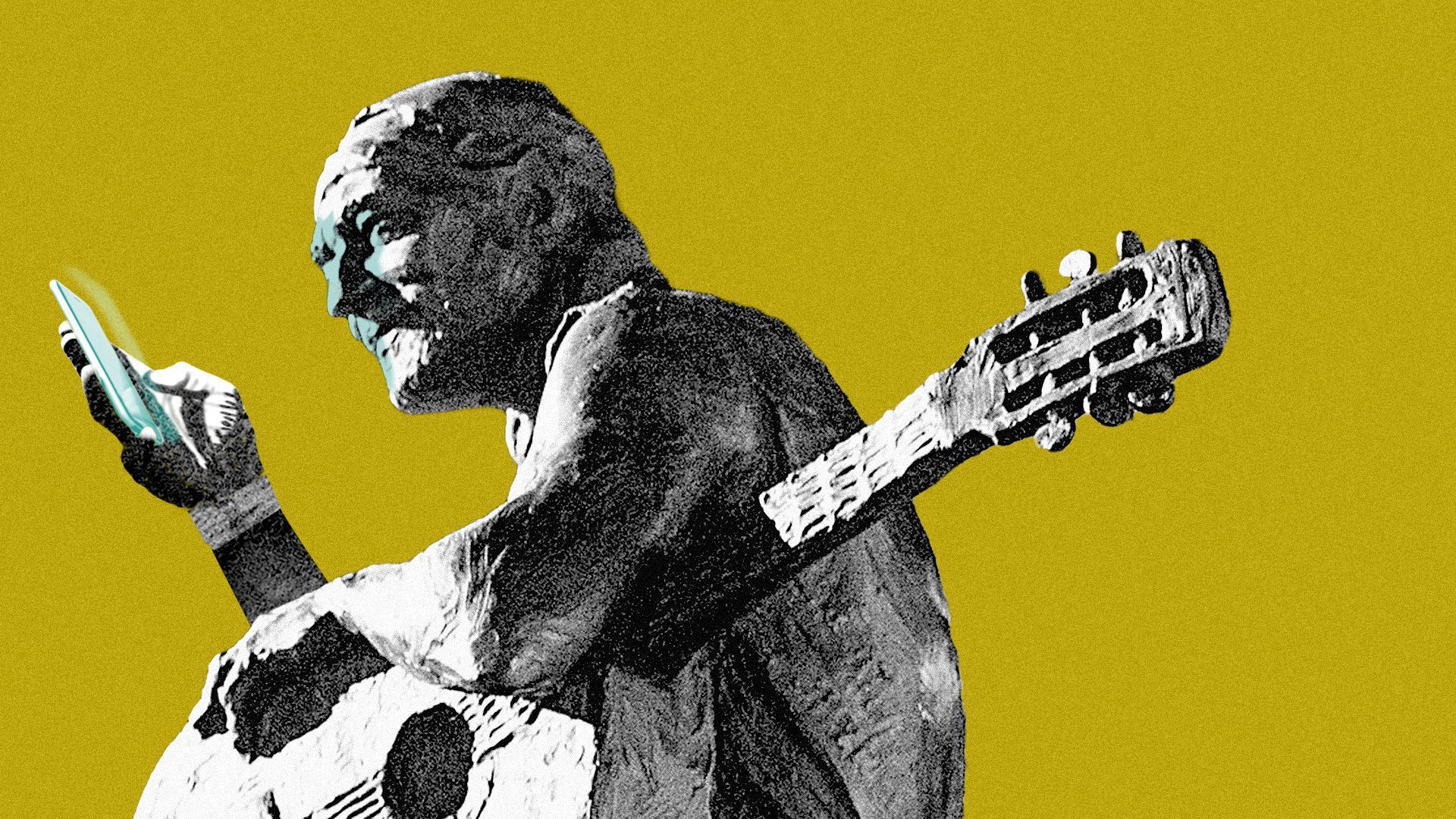 🦇 The drought has hampered bats' food supply, leading them to stray from their typical summer flight routes. (KXAN)
🪵 The Kerlin BBQ food truck will permanently close on Saturday, as the lot it occupies gets redeveloped. (Austin American-Statesman)
🚨 Central Texas school districts are encouraging students to wear maroon today to show support for Uvalde. (KVUE)
⚖️ A Georgetown resident is suing to remove a Confederate statue outside the Williamson County courthouse, claiming it violates the civil rights of Black residents. (Austin American-Statesman)
4. Bees close part of Butler trail
A portion of the Ann and Roy Butler Hike-and-Bike Trail closed through the weekend to extract and relocate honey bees, detouring trail users near South First Street through Labor Day weekend.
Why it matters: Honey bees are important pollinators for our food crops and flowers, but sometimes they end up in places they shouldn't be.
The backstory: A beehive was disturbed during last week's storm, causing a "potentially dangerous situation for the bees and trail users," trail and city officials told Axios.
The Trail Foundation on Thursday began routing pedestrians and bikes along Cesar Chavez Street.
Keith's Bee Service, a company that the city has used for years, arrived Friday morning to relocate the hives.
Yes, but: The city's park department and the Trail Foundation expect bee activity to continue for days.
Flashback: In July, the American Honey Bee Protection Agency and Discovery's Bee Czar Walter Schumacher worked together to relocate three hives nestled inside the airport's cinder blocks.
Now hiring: New job openings
5. 🥐 1 quite perfect croissant to go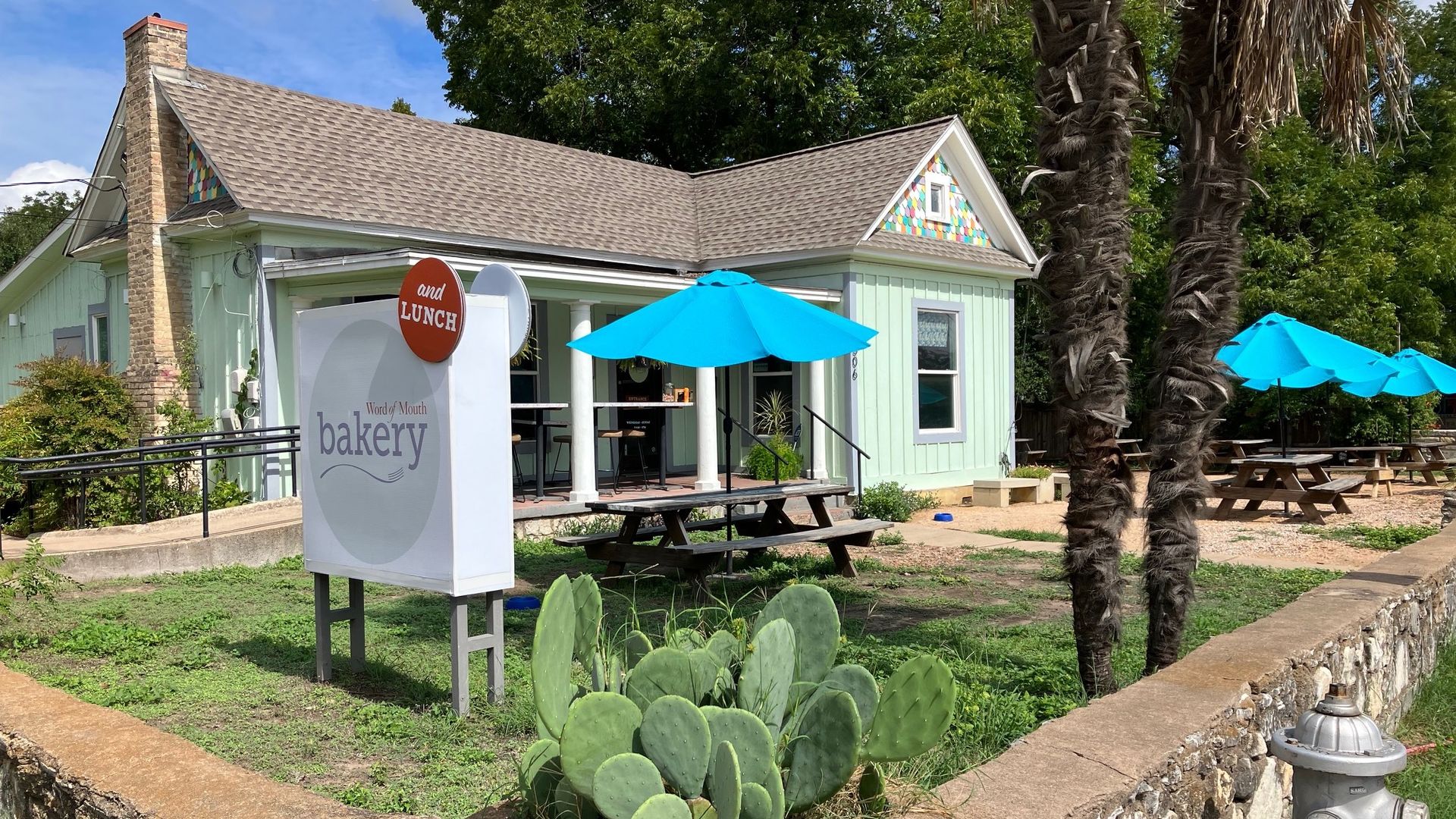 Good news and bad news.
The bad: Word of Mouth Bakery, whose cheesecake we praised in January as "dense, delicious and elegant," is closing its South First Street location, a site previously home to Seventh Flag Coffee.
The good: Owner Leslie Moore will continue to operate — and expand — another branch on West 12th Street as well as his beloved catering business.
Bakery manager Loralee Martin told Asher the news as he was sharing a flaky, buttery, hazelnut-colored, generously-sized croissant with Axios Austin reader Robbie V. — Robbie declared it on par with something served at famed Parisian boulangerie Poilâne.
The croissant, baked at Word of Mouth's kitchen on Burleson, was distractingly perfect, making it extra hard to process the news, which boiled down to demise by slow lunch crowds.
What's next: Moore owns the land — including the charming old house — and plans to eventually open another eatery in the space, Martin said.
📣 Let us know your favorite croissant recommendations — plain, almond or otherwise — so that we can dutifully truth-test them.